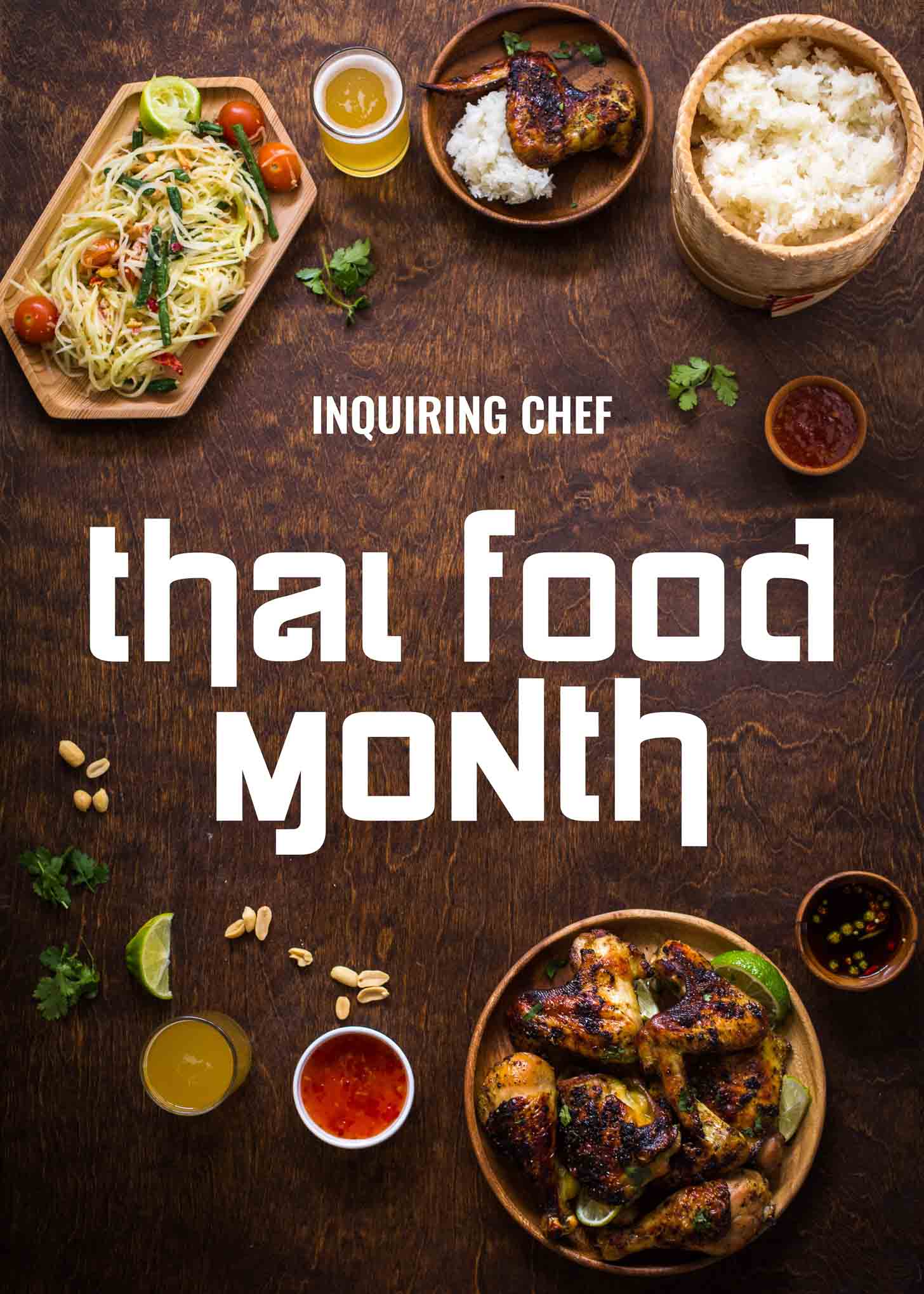 February is here and that means it's time for another Thai Food Month on Inquiring Chef!
If you are new around here, for most of the 11 years since this little food blog began, my husband Frank and I have deemed February our own sort of long holiday. It's a month spent celebrating our favorite cuisine and the country that we were lucky enough to call home for a time.
For a little walk down Thai Food Month memory lane, see 2011 (when we were still living in Thailand), 2016, 2018, 2019, and 2020. Each year we have a little more fun recreating our favorite recipes, eating sticky rice with the kids, and seeing what you all make and eat too!
That's one of our favorite parts of the whole thing. Seeing what you eat and make along with us. So please join in! Make or eat Thai food anytime this month, share it on social, and be sure to tag #thaifoodmonth so we see it.
(Thai Meatball and Rice Soup…recipe coming later this month)
Our Story
Frank and I lived in Thailand for five years. Our oldest daughters were born in Bangkok. We will always have a soft spot for Thailand, and most particularly, for its fantastic food. Thai Food Month is a great excuse to eat our favorite dishes, stock our Thai pantry, and order from our favorite Thai restaurants.
I start dreaming of steamy, colorful, vibrant Bangkok when I cook all of these dishes, and nothing makes me happier than seeing them on my (and your) table this month!
(Chiang Mai / Khao Soi Noodles with Chicken…recipe coming later this month)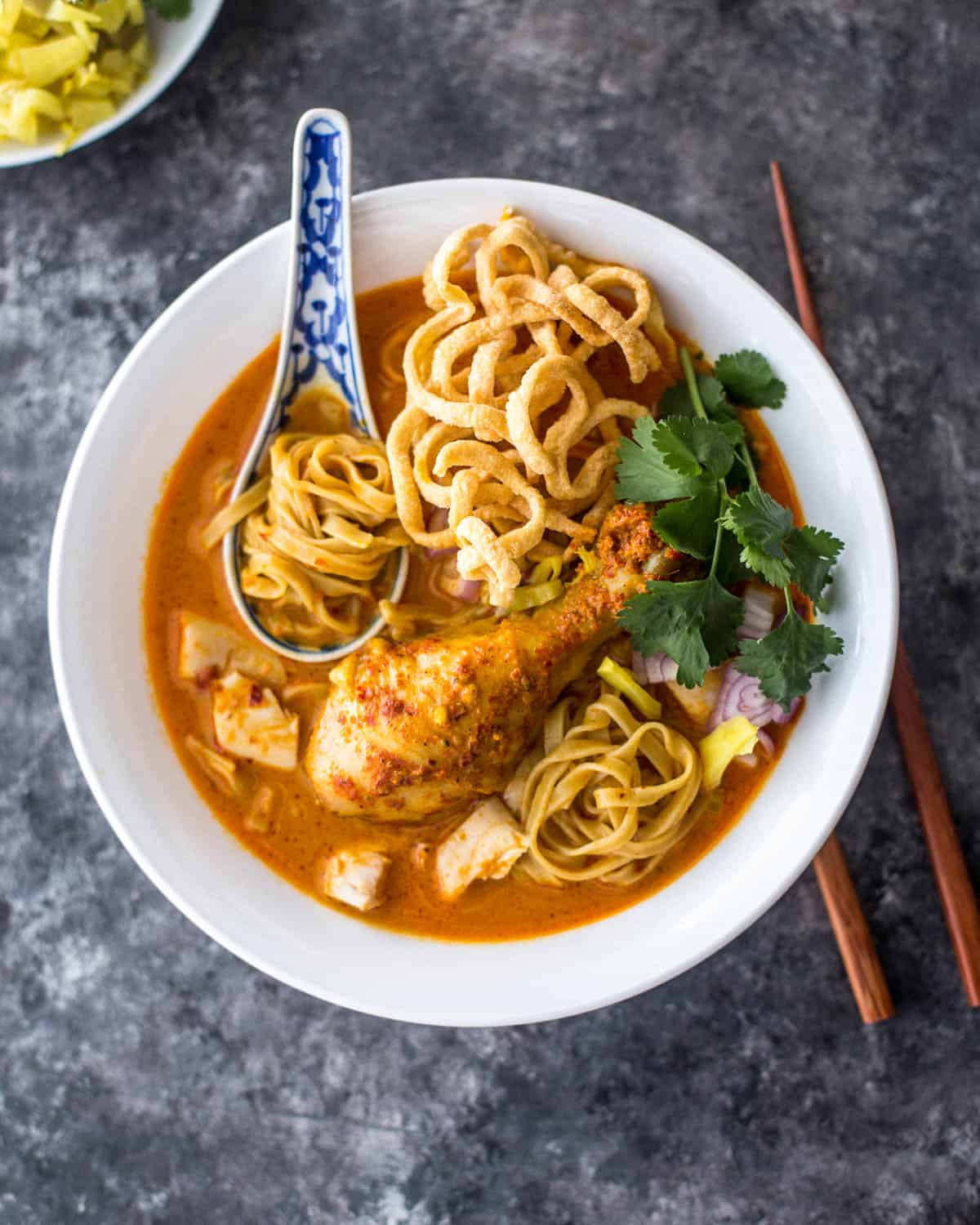 What to Look For This Month
Because 2021 continues to follow the unique, crazy, weird trend that 2020 set for us, this seemed like a good year to keep Thai Food Month super simple. All month long we're highlighting Thai recipes that use easy-to-find ingredients. Ingredients you already have in your pantry or can get at almost any grocery store.
We want this month of meals to be accessible, easy, and fun! And that's why we're starting with our easiest ever recipe for Pad Thai.
(Easy Pad Thai…recipe coming tomorrow!)
Getting Started
If you're new to cooking Thai food at home, welcome! It's easy to get started. Here are a few of my favorite posts with easy dishes and tips.
Looking forward to seeing what you create this month!!
Favorite Tools for Cooking Thai Food
*This post contains affiliate links*