February is Thai Food Month!
Published Feb 01, 2019•Updated Mar 15, 2022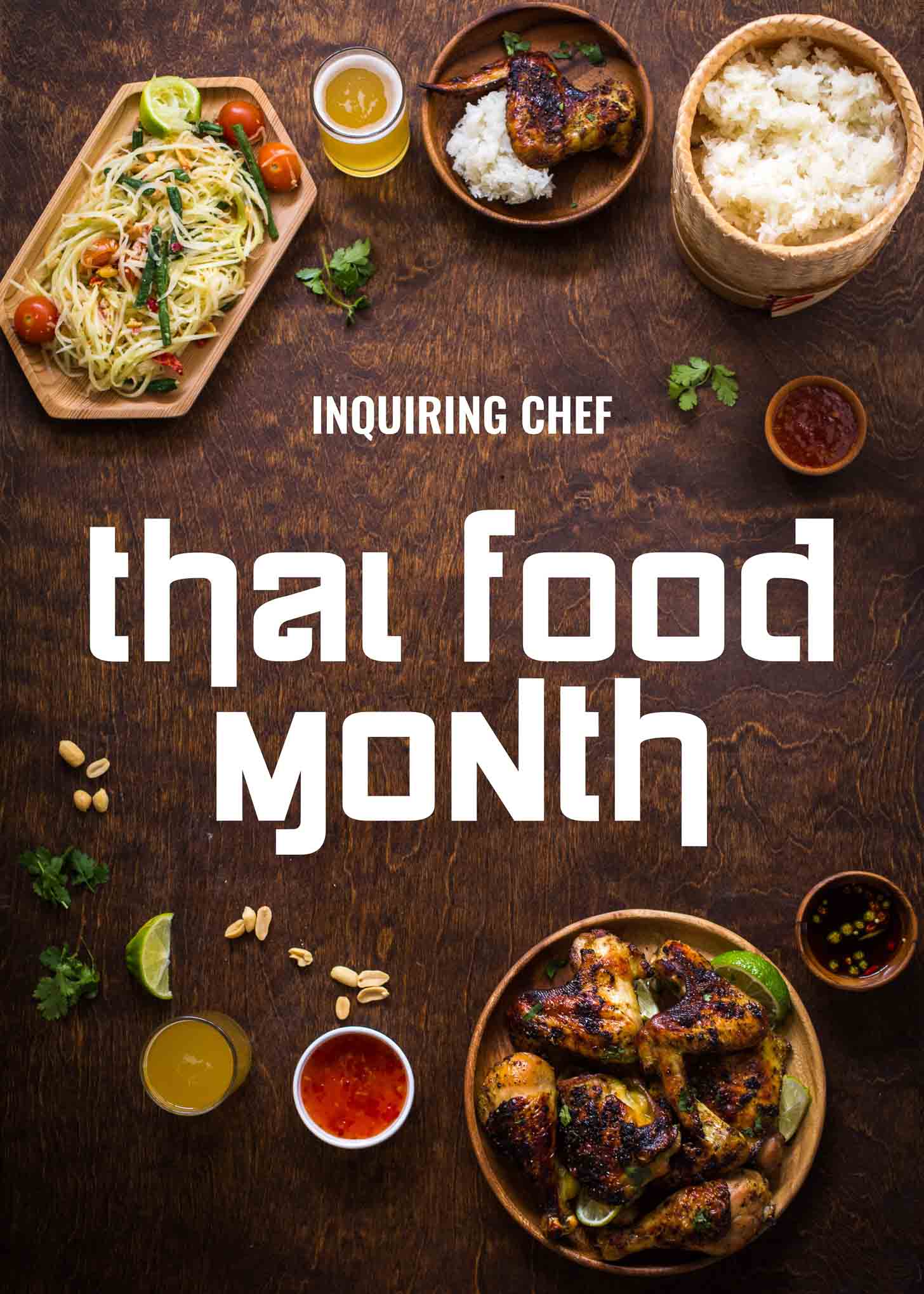 Happy February, friends! Over the past few years, this has has become a special month. It's a month-long holiday celebrating a cuisine that's close to our hearts. It's Thai Food Month!
The idea is simply this – February can use a little extra spark. The holidays are behind us and spring still feels too far off. February is the perfect time to eat the intensely flavorful, warming, spicy food of Thailand. For Frank and I, after living in Thailand for nearly five years, it's a great excuse to eat our favorite dishes, stock our Thai pantry, venture out to Thai restaurants in town, and host some friends for a Thai feast or two.
For a little walk down Thai Food Month memory lane, see 2011, 2016, and 2018.
February is #thaifoodmonth and we want you to celebrate with us!
What We'll Do
In honor of Thai food month, we're going to share new Thai-inspired recipes on the blog all month long. Follow along here and on Instagram to keep up with our cooking and eating (!) adventures.
And if you need inspiration, check out all of our Thai Recipes.
Bring on all the Thai food!
– Jess and Frank