Welcome to our kitchen! We are Jess and Frank, the partnership (in life and work) behind the Inquiring Chef kitchen.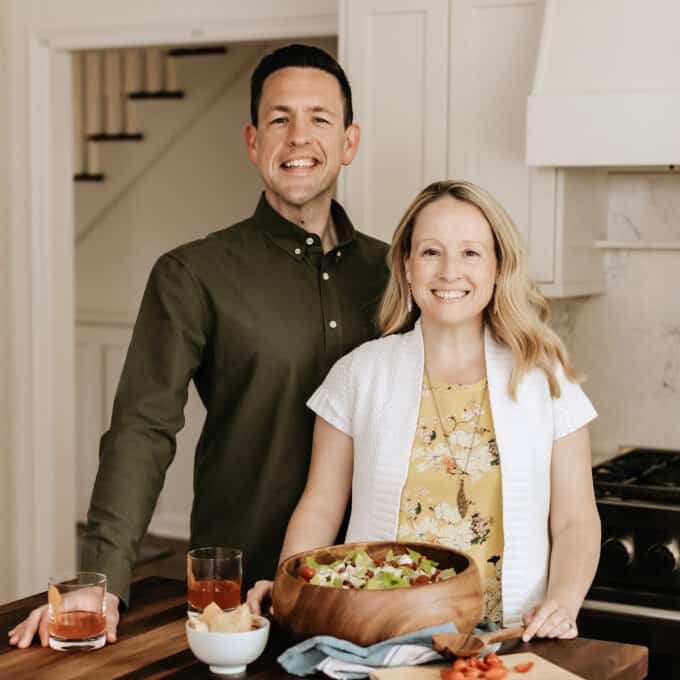 We love creating easy, healthy, vegetable-forward recipes for everyone at your table (and our table)! We have three daughters who love to help us in the kitchen and *sometimes* love the recipes we create.
Many new readers (hi!) find us through our Thai recipes, but there's so much more.
Since 2010, we have been making family-friendly breakfasts, creative dinners, and simple desserts. All of our recipes go through a rigorous testing process in our home kitchen, are tested by a professional recipe tester, and are finally tested by a small group of volunteers in their own homes. These are recipes you can feel confident about serving your family (even if they refuse to eat the broccoli in those saucy noodles).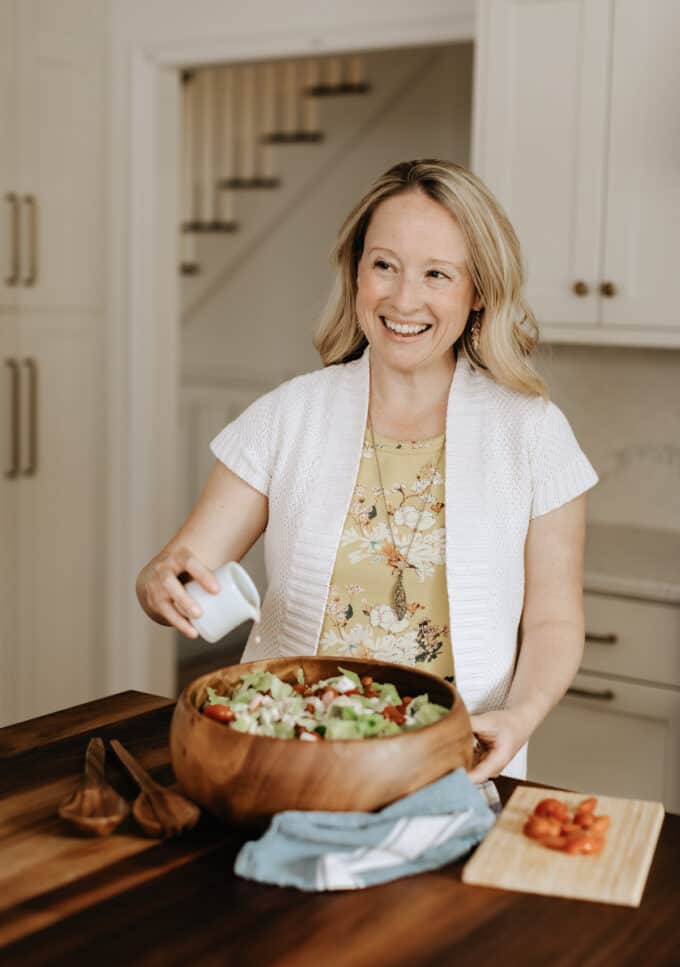 Jess - Recipe Developer and Photographer
Jess is a self-taught recipe developer, food stylist, and photographer. In 2015 she left her job with the federal government to pursue a full-time career in the kitchen. Her recipes and photography have been featured in a variety of publications including Parade, Hallmark, Honest Cooking, Raddish Kids, Livestrong, Self, Yahoo, NBC, HuffPost, and She Knows. She also creates recipes for the family-friendly meal planning site Cook Smarts. On any given day, you can likely find her in the kitchen baking five slightly different versions of the same vegan snack cake while stirring a batch of ramen and cooking curried chickpeas in the Instant Pot. It's a delicious job. Contact Jess at jess@inquiringchef.com.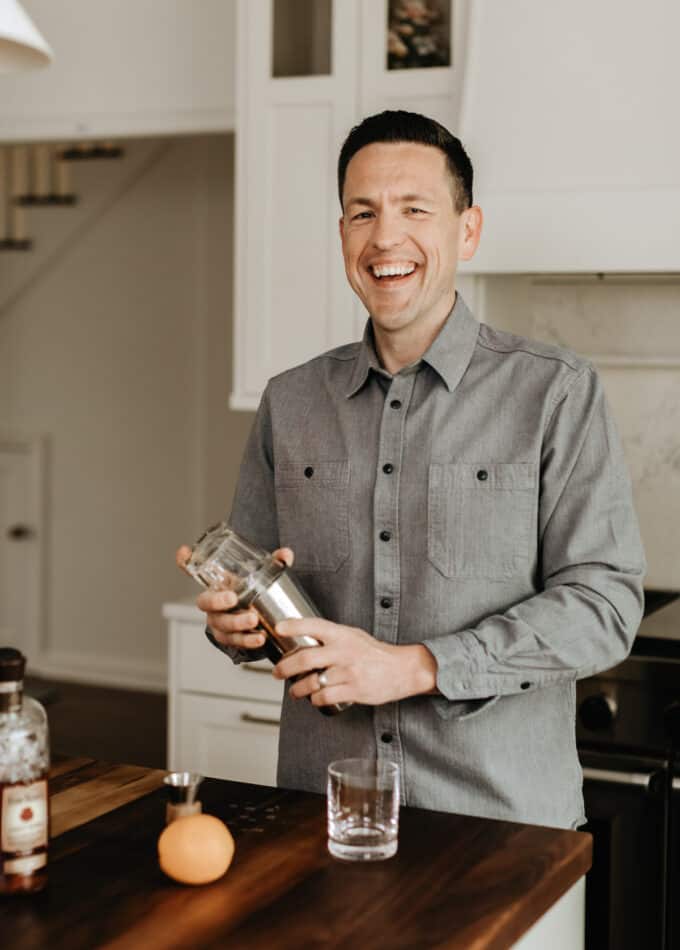 Frank - Site Strategist (and Chief Mixologist)
Frank is a classic INFP, jack-of-all-trades and has been traveling the world on his stomach for three decades. He worked for Peace Corps in Eastern Europe and Asia. After getting an MBA in Spain, his love of blogging led him to Hallmark in 2016 where manages content and social media. Frank manages overall site and content strategy for Inquiring Chef and works behind the scenes as official taste-tester and drink-pairing expert. He can be found creating elaborate spreadsheets to keep our 900+ recipes organized and shaking up our favorite cocktails at the end of long recipe testing days. Contact Frank at frank@inquiringchef.com. Contact Frank at frank@inquiringchef.com.
Our Story
We started Inquiring Chef in 2010 while we were living in Bangkok, Thailand. It was a way to share our adventures with family and friends back home. Over the years it grew into a way for us to explore new flavors and cuisines and for Jess to test, test, and retest new meals and share them with you.
In 2014 we had our twin daughters, Molly and Clara. Four years later, our youngest daughter, June, joined the family. We now live in Kansas City, Missouri where we are happily surrounded by family and friends who are often called upon to eat leftovers and taste-test cookies.