February is Thai Food Month {and a giveaway!}
Published Feb 03, 2020•Updated Mar 15, 2022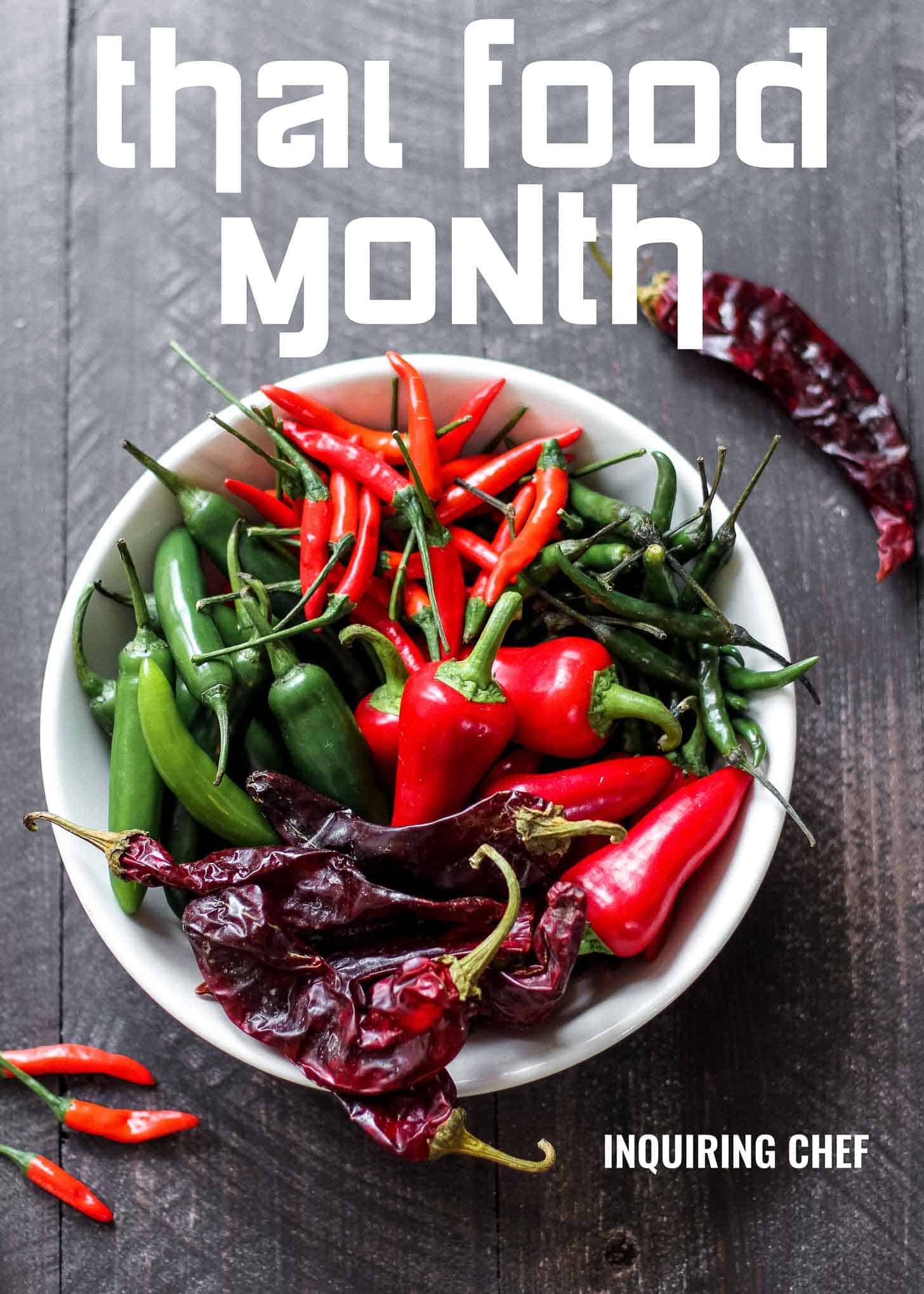 Happy February, friends! For several years, we've been making February a food-centric holiday. It's a month-long celebration of a cuisine that's close to our hearts. It's Thai Food Month!
The idea is simply this – February is cold where we live. Holiday food is behind us and the fresh foods of spring have not yet arrived – February needs extra love. And February is the perfect time to eat the intensely flavorful, cozy, spicy food of Thailand.
(Laap / Larb Gai…recipe coming this month!)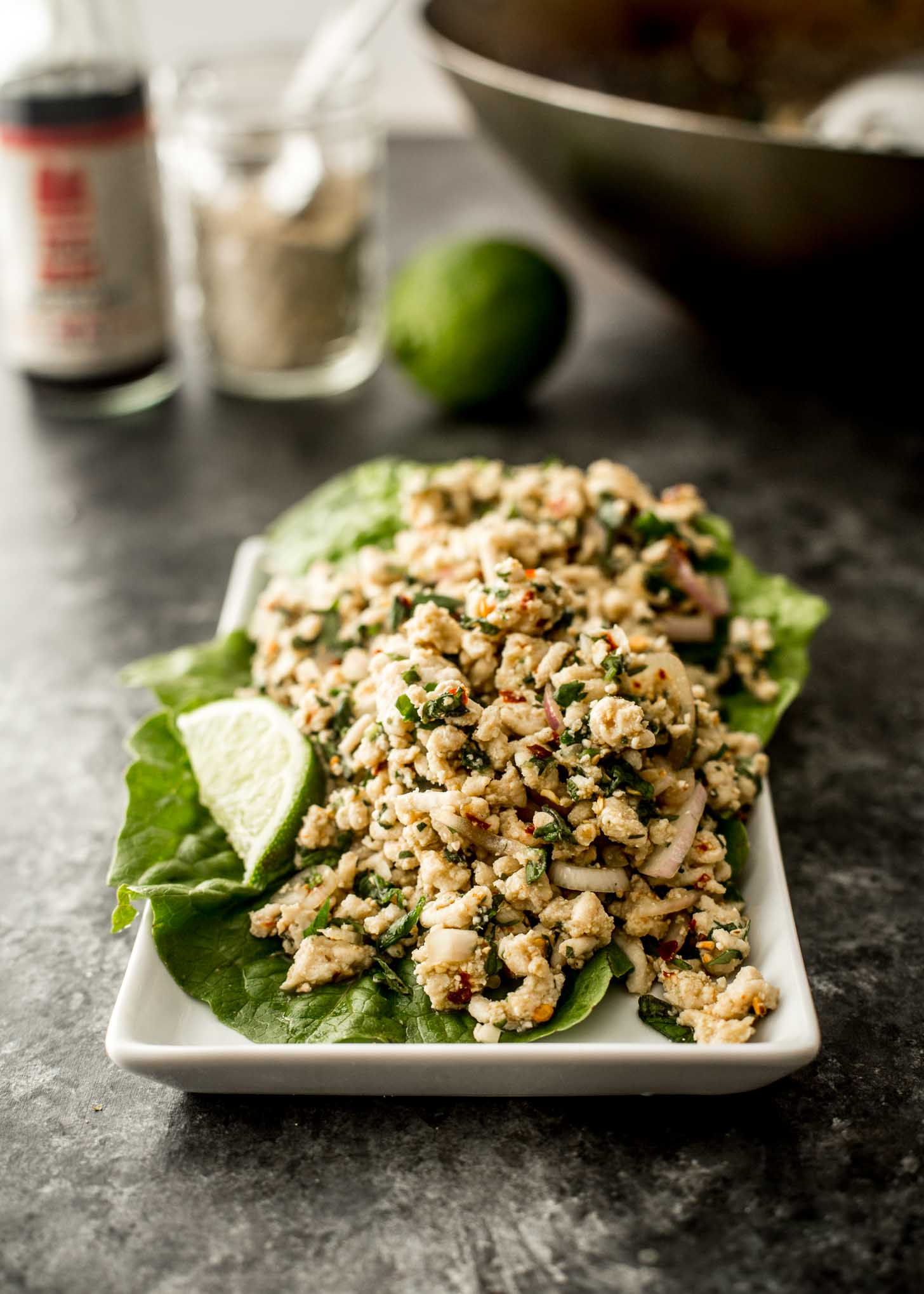 Our Story
Frank and I lived in Thailand for five years. Our oldest daughters were born in Bangkok. We will always have a soft spot for Thailand, and most especially, for its fantastic food. Thai Food Month is a great excuse to eat our favorite dishes, stock our Thai pantry, venture out to Thai restaurants in town, and host some friends for a Thai feast or two.
I start dreaming of steamy, colorful, vibrant Bangkok when I cook all of these dishes, and nothing makes me happier than seeing them on my (and your) table this month!
(Thai Iced Tea…recipe headed your way soon!)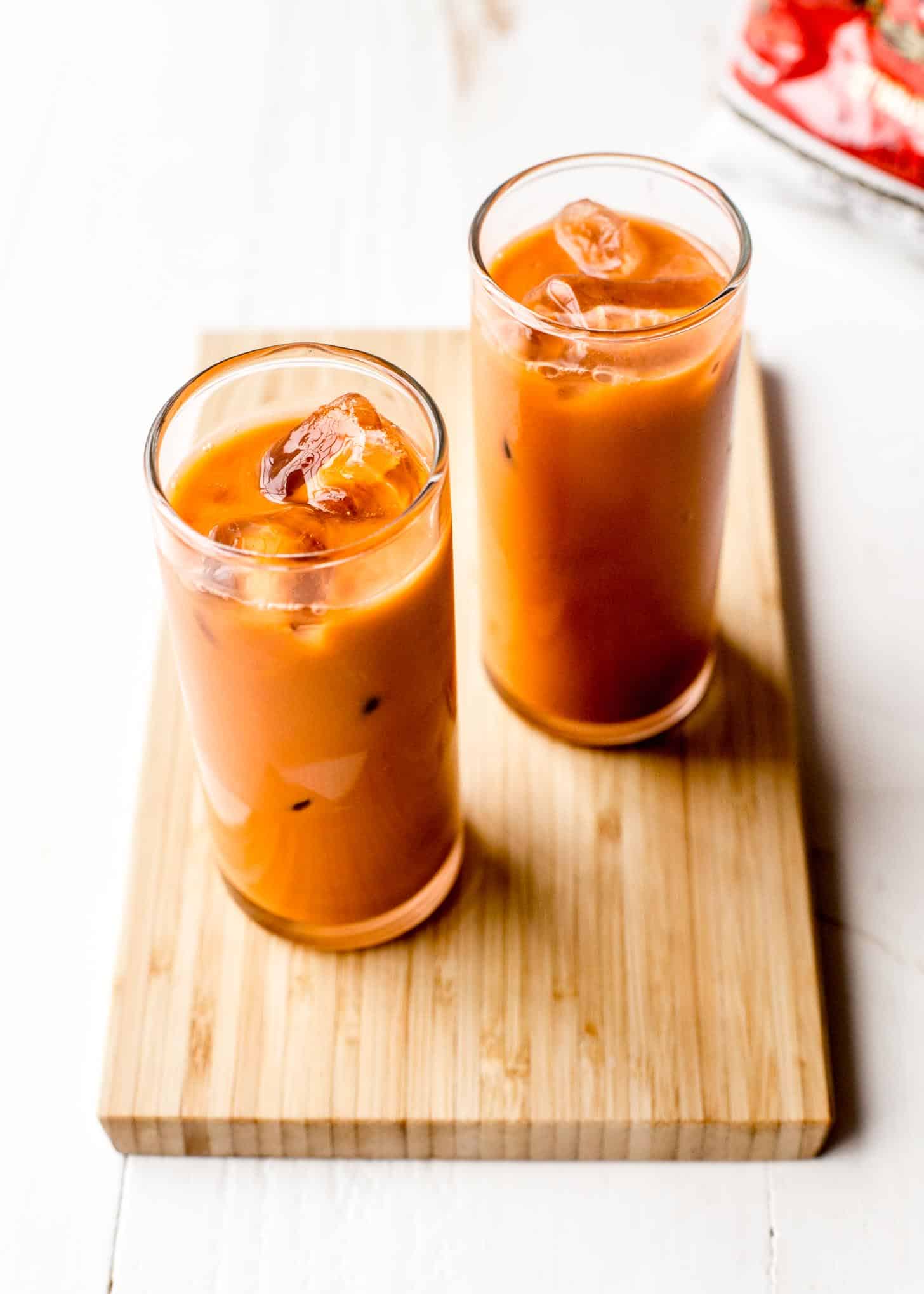 For a little walk down Thai Food Month memory lane, see 2011, 2016, 2018, and 2019. Each year we have a little more fun recreating our favorite recipes, eating sticky rice with the kids, and seeing what you all make and eat too!
(Pad See Ew…find it here in February!)
We want you to celebrate #thaifoodmonth with us! And there's a giveaway involved!!
Giveaway! Win a $100 Target Gift Card!
As we do every year, we want to make it extra fun for you to get in on the Thai food game. Just cook or eat (take-out totally counts) Thai food in February and share it on Instagram.
Don't overthink it – anything that is Thai-inspired makes us happy!
And then you can enter to win a $100 Target gift card!
To enter:
Take a picture of Thai food that you cooked or ate out
Share the picture on Instagram
Tag @inquiringchef and #thaifoodmonth
You must post by March 1, 2020. One entry per Instagram account.
And if you need inspiration, check out all of our Thai Recipes.
Bring on all the Thai food!
(Massaman Curry…you know the drill…look for the recipe soon!)