Top Recipes of 2021
Published Dec 31, 2021•Updated Nov 08, 2023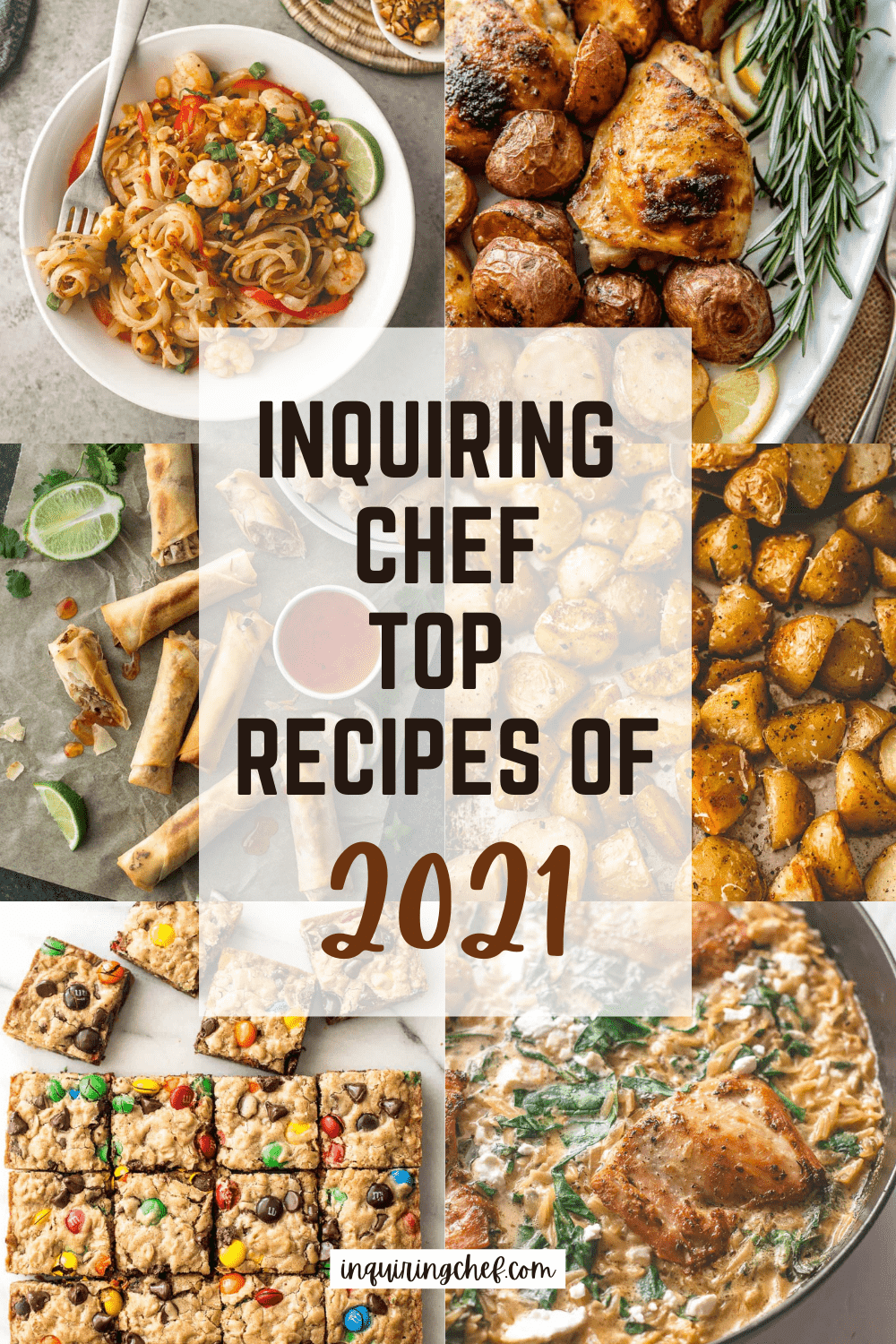 One of my absolute favorite things to do is to look back on the top recipes of the year. I love reading your comments, seeing what recipes got the most love, and remembering my own favorites too. It always gets me extra excited for the year of cooking ahead. And this list (!)…I think it might be my favorite top 10 yet!
Thank You
Before we get to the recipes, I just what to say how thankful I am for you. Thank you for reading, for commenting, for making my recipes, and generally just for being part of this community of home cooks. Frank and I are thankful every day that we get to do this thing that we love that brings us into contact with so many of you amazing folks we never would have met otherwise. Hopefully you're spending this week as we are – enjoying some downtime – and reflecting on the year that has passed.
Hoping that 2022 brings you much joy, love, and great food.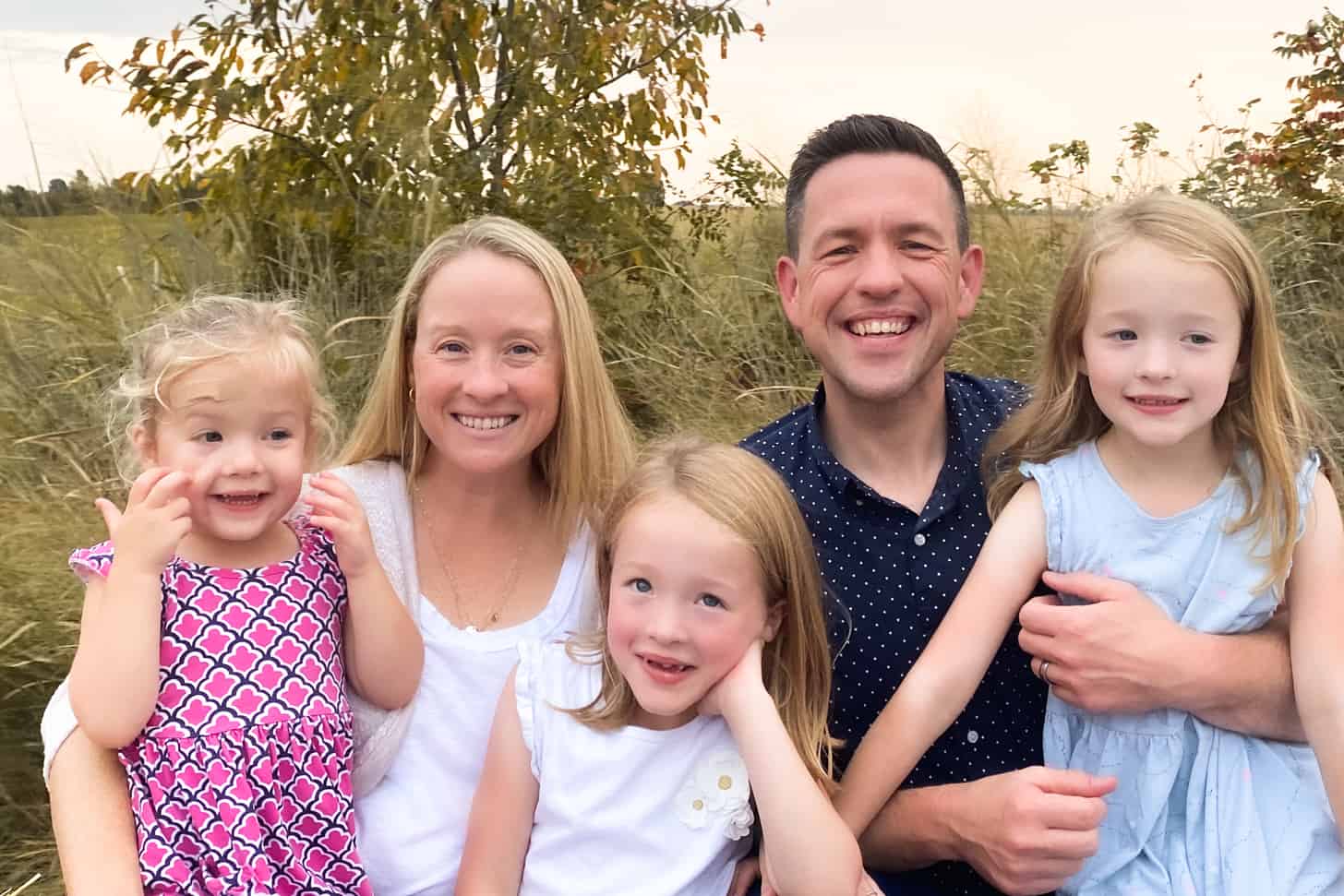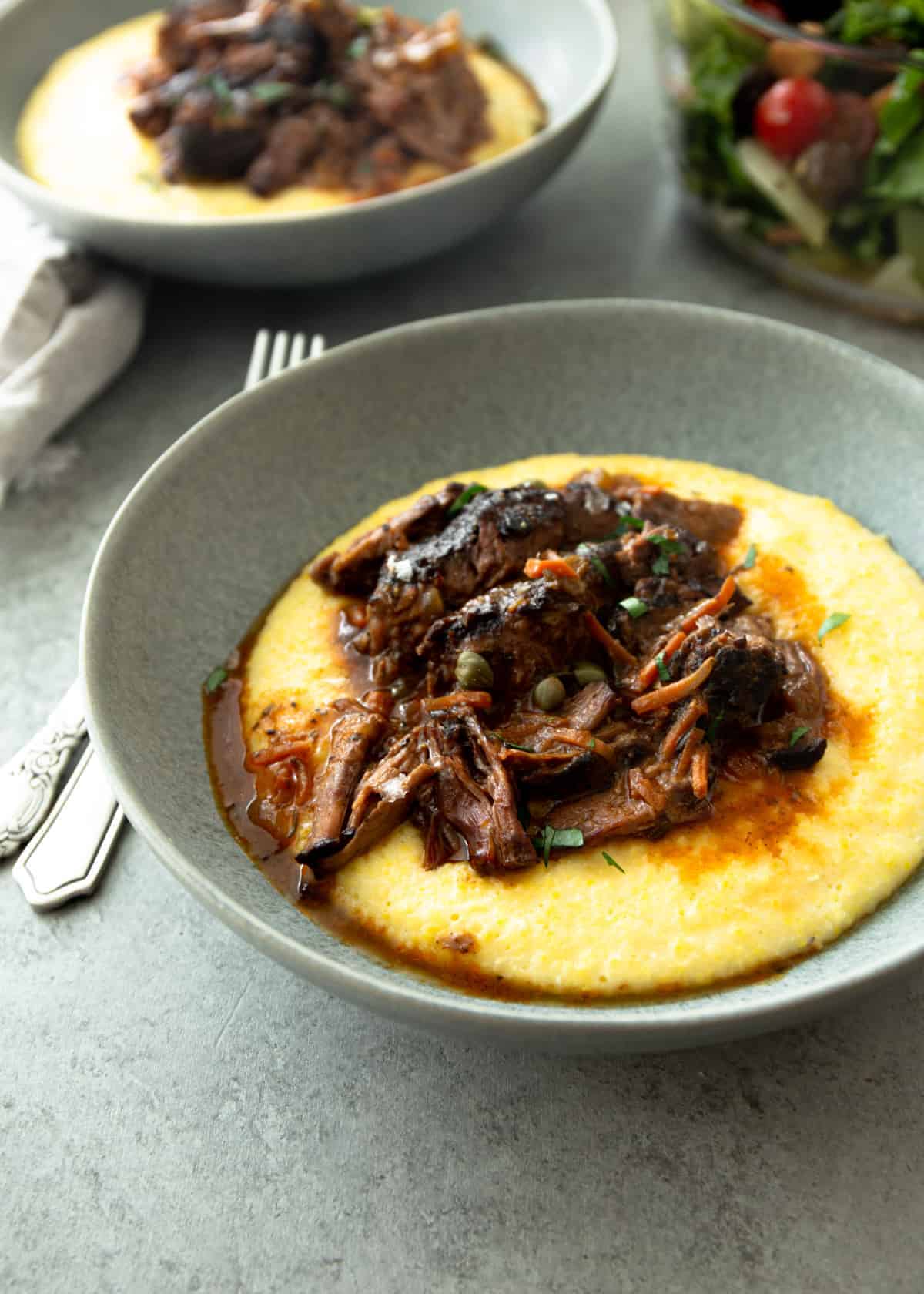 Coming in at number 10 on my list is this delicious Italian Pot Roast made in the slow cooker. With an easy, rich sauce, it is wonderful served over mashed potatoes or creamy polenta. I love that you can set it and leave it all day to cook until it is fall-apart tender.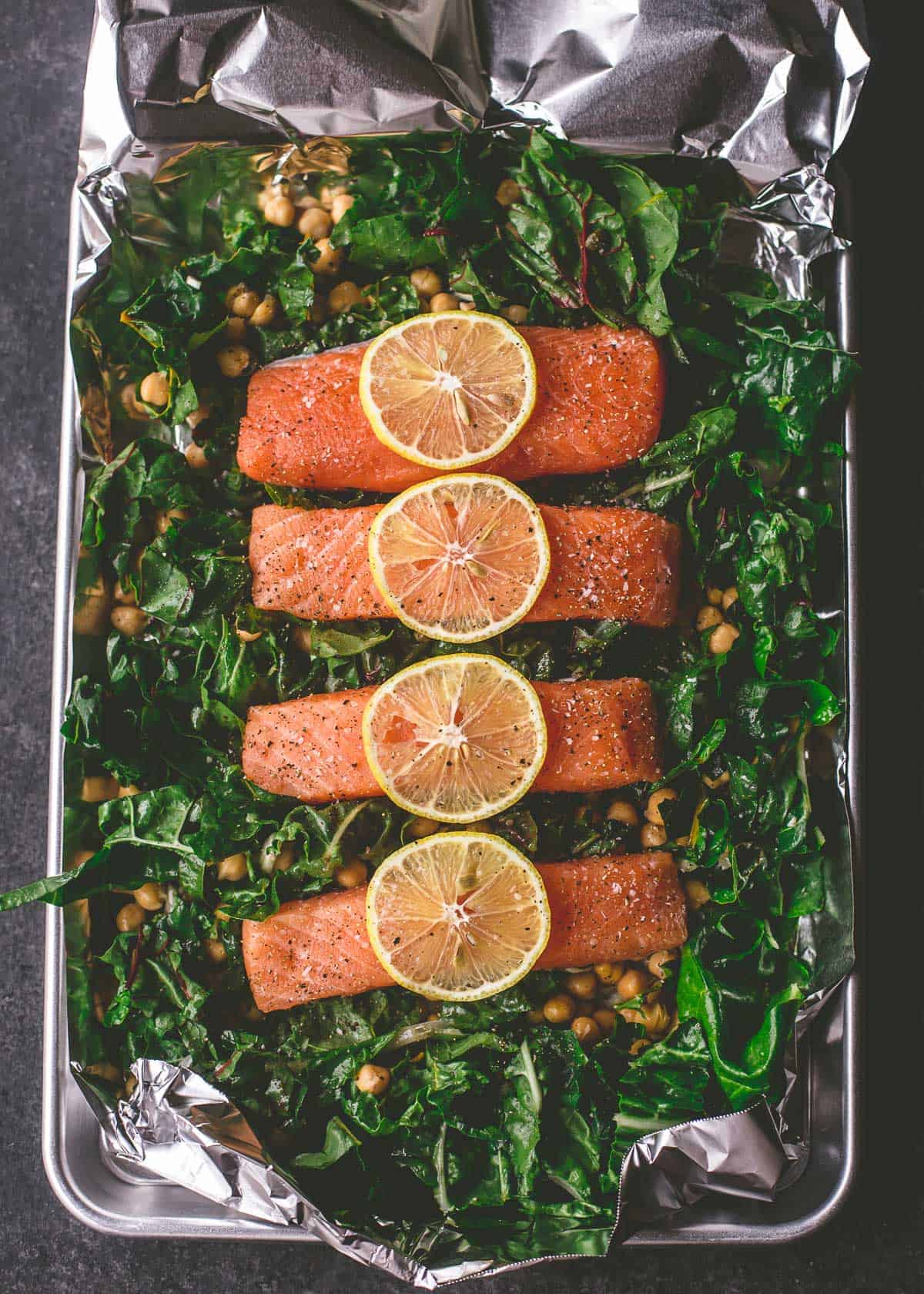 Next up I've got a super healthy weeknight dinner for you by way of my Foil-Roasted Salmon with Chickpeas and Greens. Served with a creamy lemon dijon mustard sauce, it is simple enough to make for your family during the week, but fancy and elegant enough to serve to guests! Plus with my simple method you're guaranteed moist and tender salmon every time.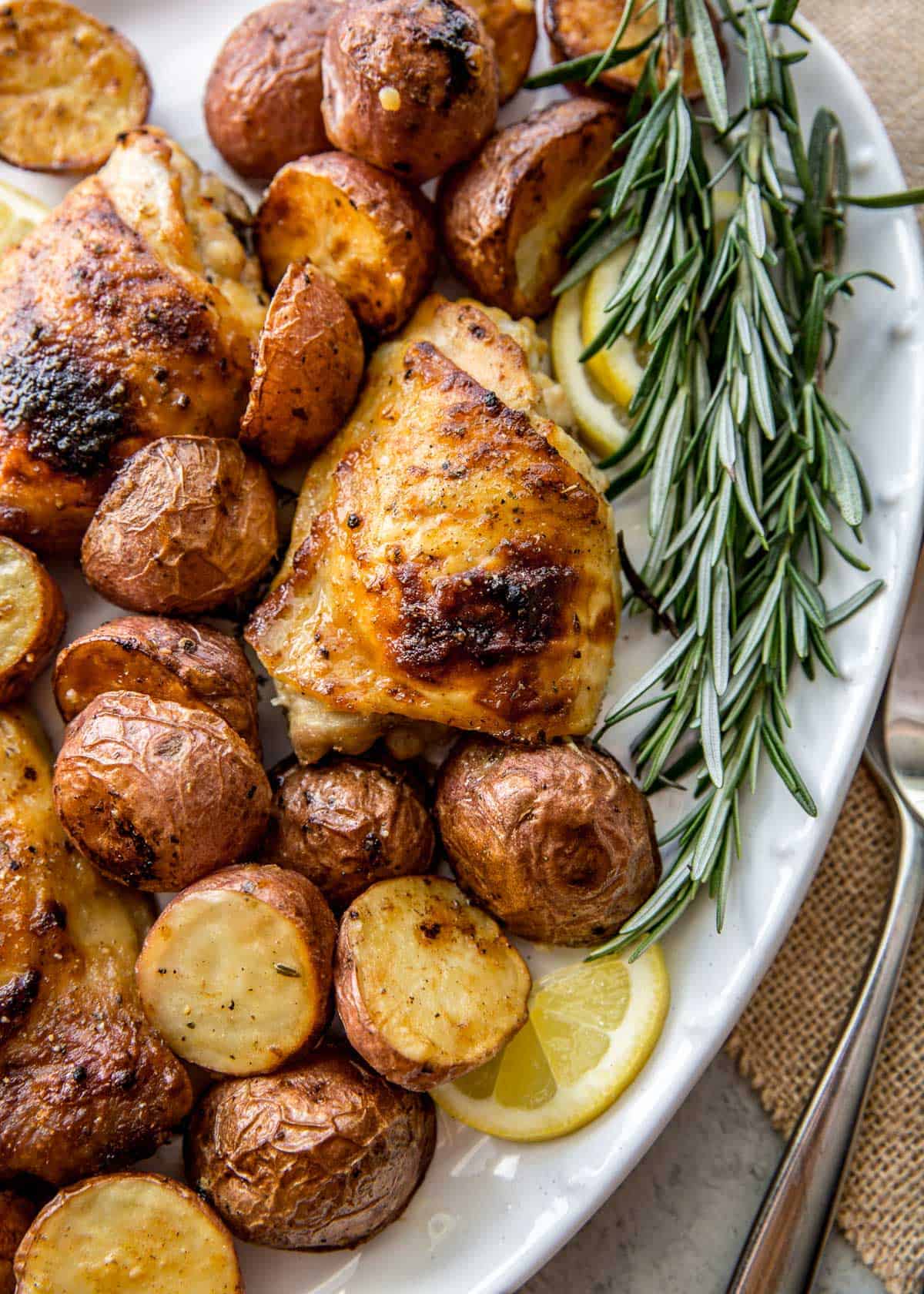 Made with a lemony dressing and lots of fresh, aromatic rosemary it is no wonder that this recipe for Sheet Pan Crispy Chicken Thighs and Lemon Rosemary Potatoes is so popular! It is customizable too, so you can easily make it with boneless chicken thighs if that is what you'd prefer, and you can always switch out the potatoes for other veggies instead.
Obviously when we lived in Thailand we fell in love with a good, authentic Pad Thai, but this recipe I've written especially for you to make on busy weeknights. It is the ultimate fake-out, ready in just 35 minutes, that you can make either with shrimp, chicken or tofu. Nicole commented: "Made this tonight and it turned out wonderfully!"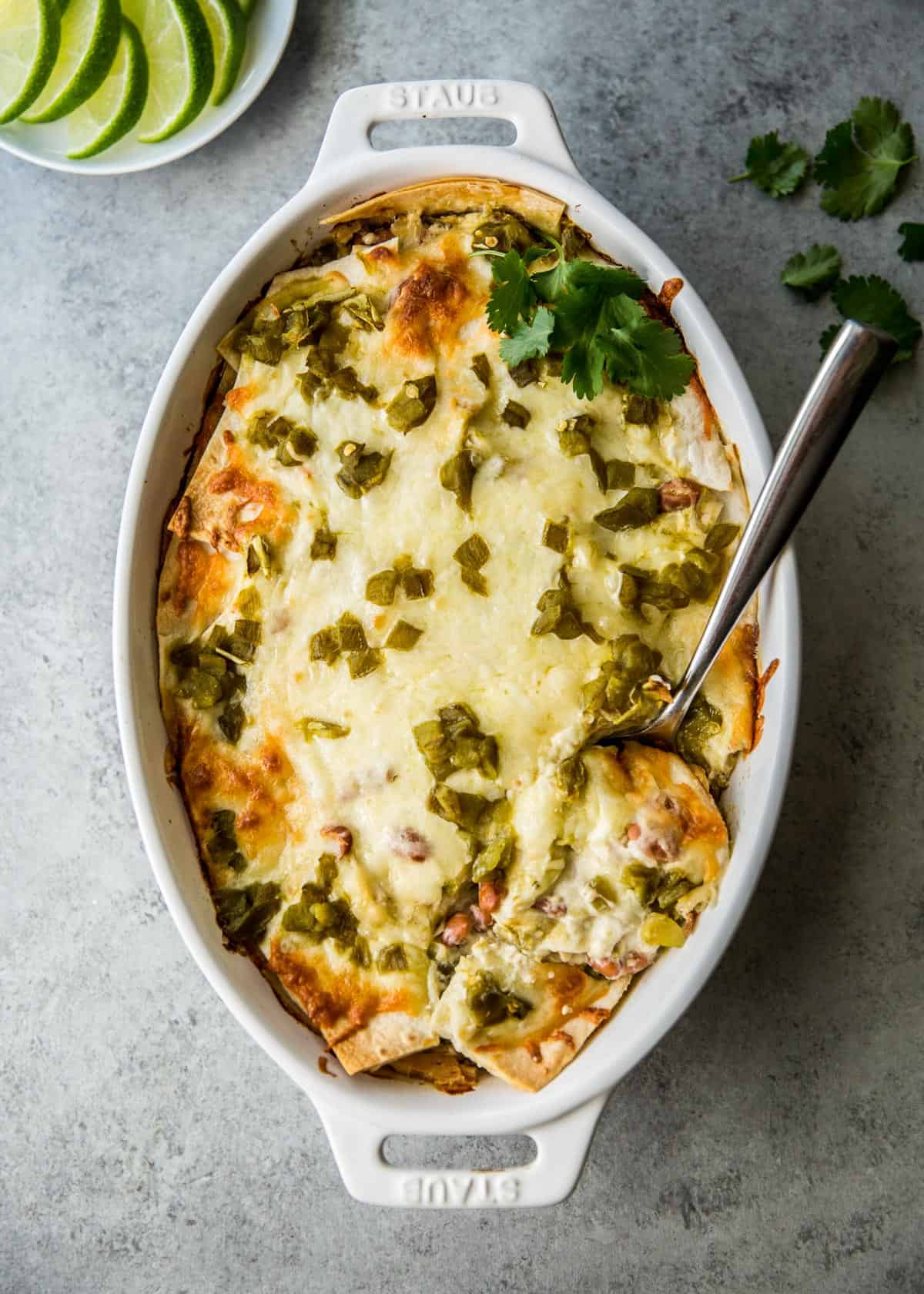 It makes me so happy that so many of you have made and rated this recipe! This is the ultimate creamy, comforting Chicken Enchilada Casserole made with lots of shredded chicken, plenty of cheese, and your favorite salsa verde. It also freezes really, really well so it is great for batch cooking!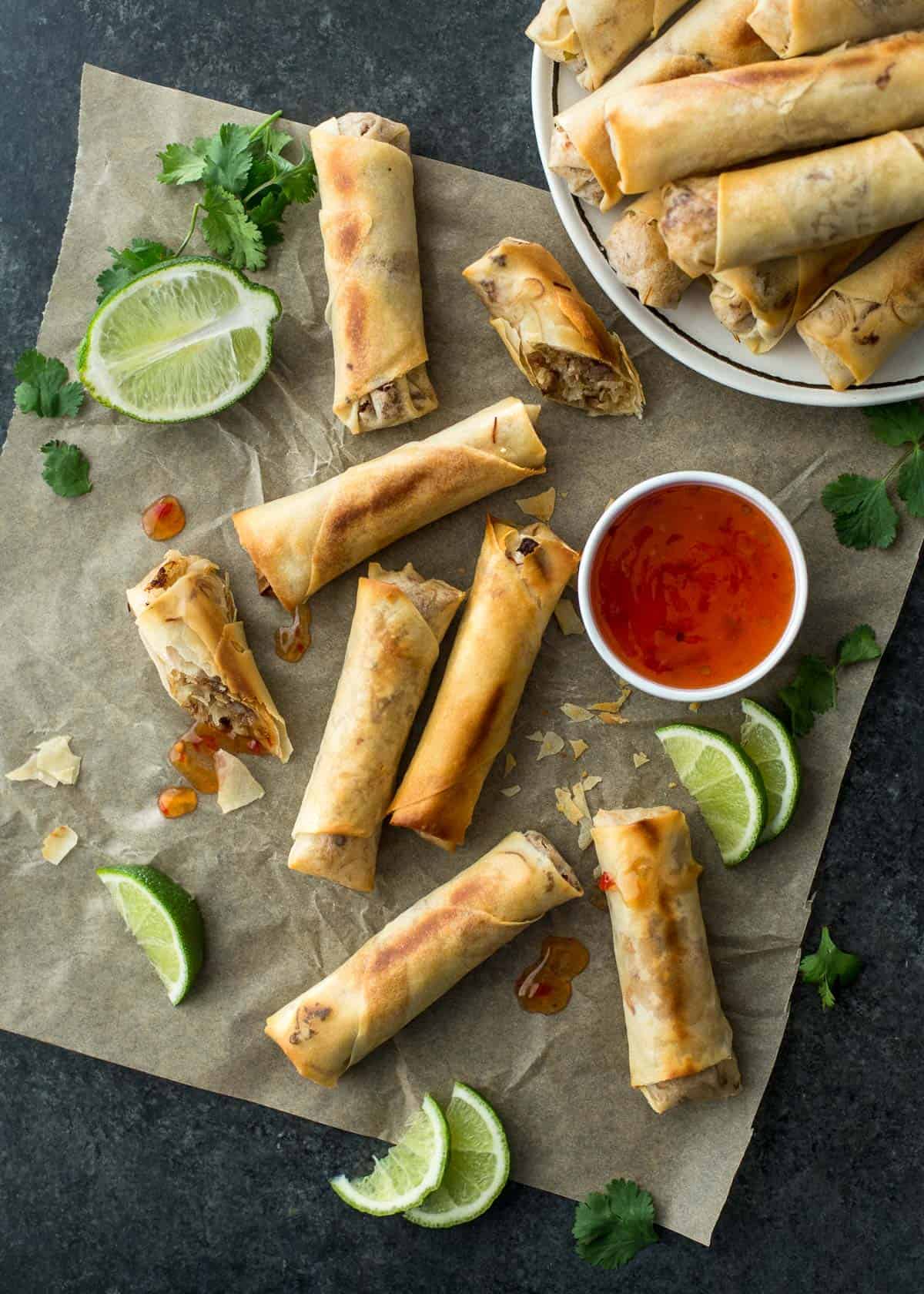 These Crispy Spring Rolls – packed with pork, cabbage, and noodles – are baked, not fried, making them great for batch cooking to serve at parties, or to freeze so you always have some on hand. Kat commented: "Really great flavors… Will definitely make again. Kids devoured them. Thank you for a great recipe."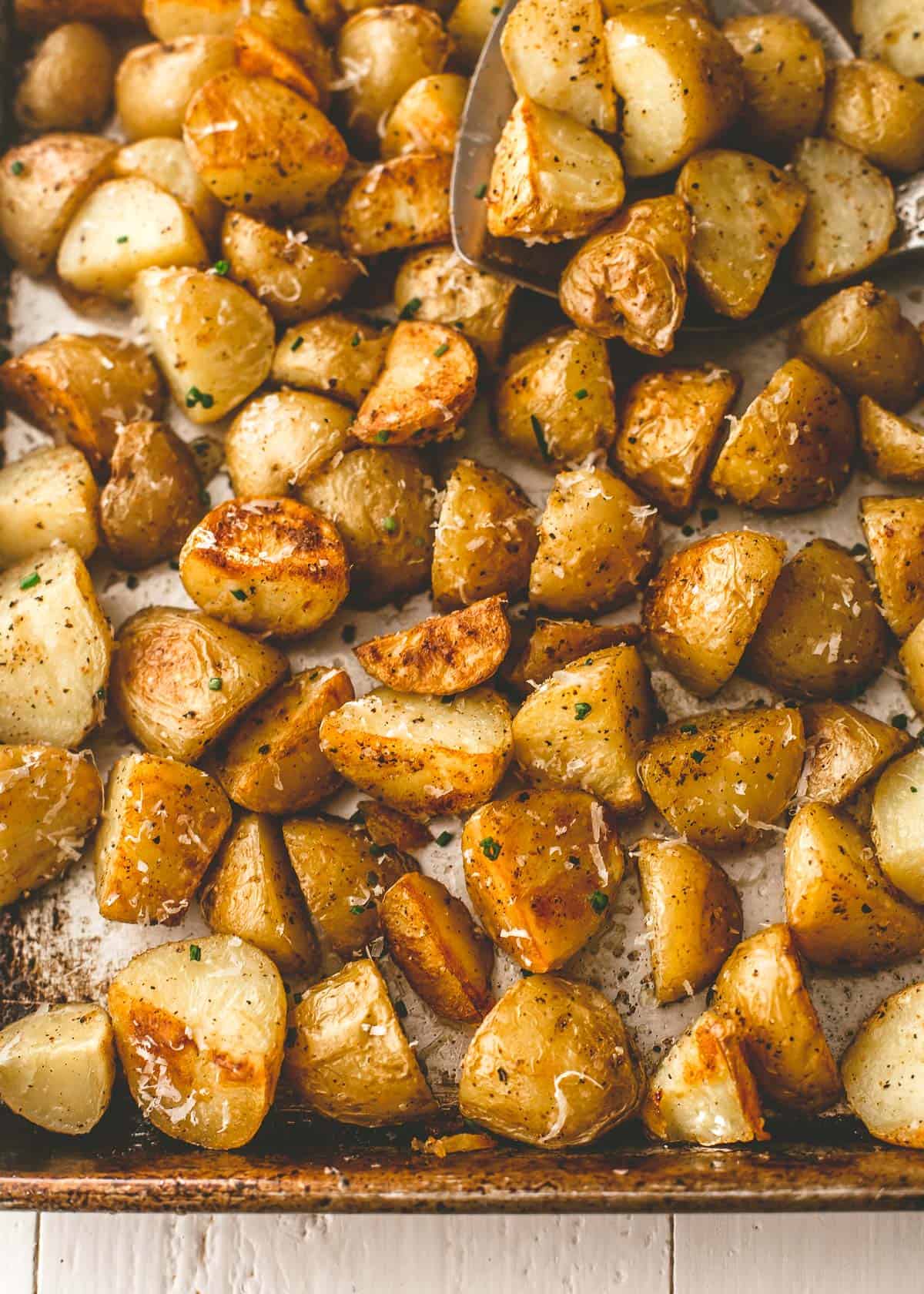 Honestly, after you've tried these Parmesan Roasted Potatoes once I don't think you'll need to search for another oven roasted potato recipe again! They're golden and crisp on the outside, and tender and fluffy on the inside, all cooked together on just one pan with no pre-cooking of the potatoes required.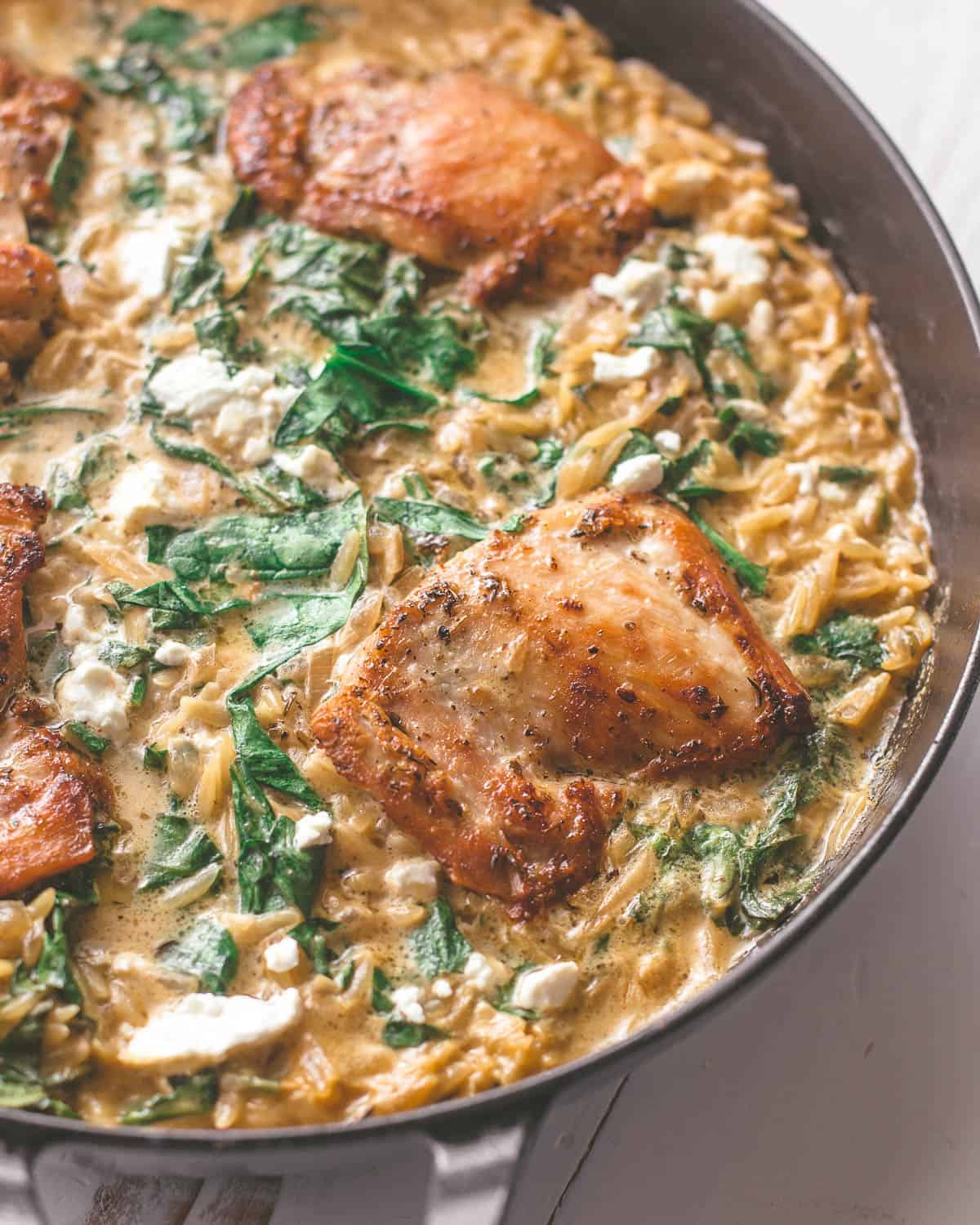 No wonder this cozy skillet meal has been one of my most popular recipes this year: it is just so easy to make for such a delicious one pan dinner. Ryan commented: "Seriously, this is one of the best meals I've ever had – and sooo easy… The tenderness of the chicken, the soft orzo and the creaminess of the entire dish have quickly made this a weekly staple in our house. Thanks so much for sharing this with the world!"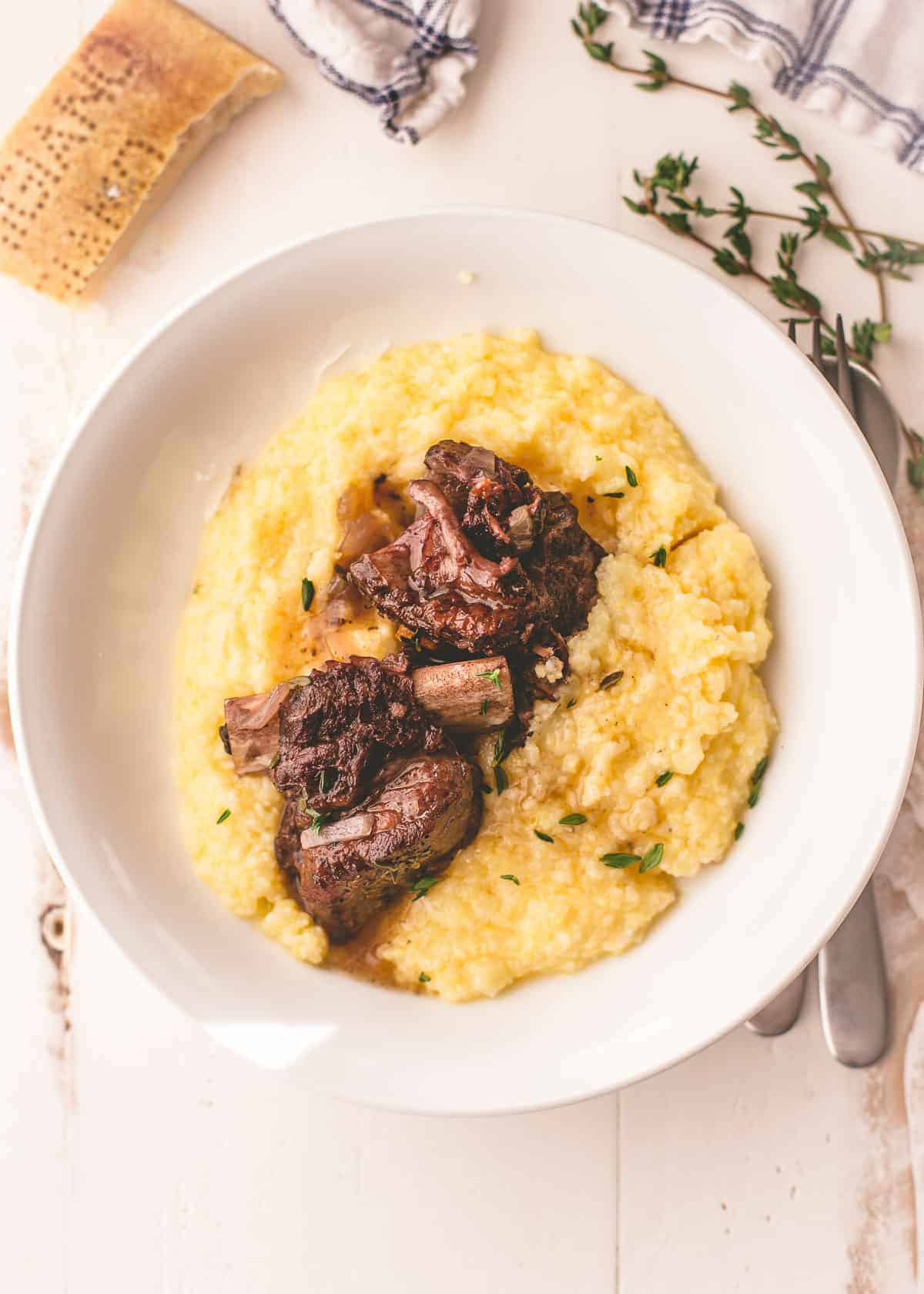 The best thing about these braised short ribs is that you can make them ahead on the stovetop, in the Instant Pot, or in your slow cooker ready to serve with cheesy polenta or mashed potatoes come dinnertime. Stacey commented: "This recipe was fantastic! I made it for my husband and brother-in-law a few weeks ago and they loved it. Earned me some good points all around. So easy and so delicious for a cold winter's night."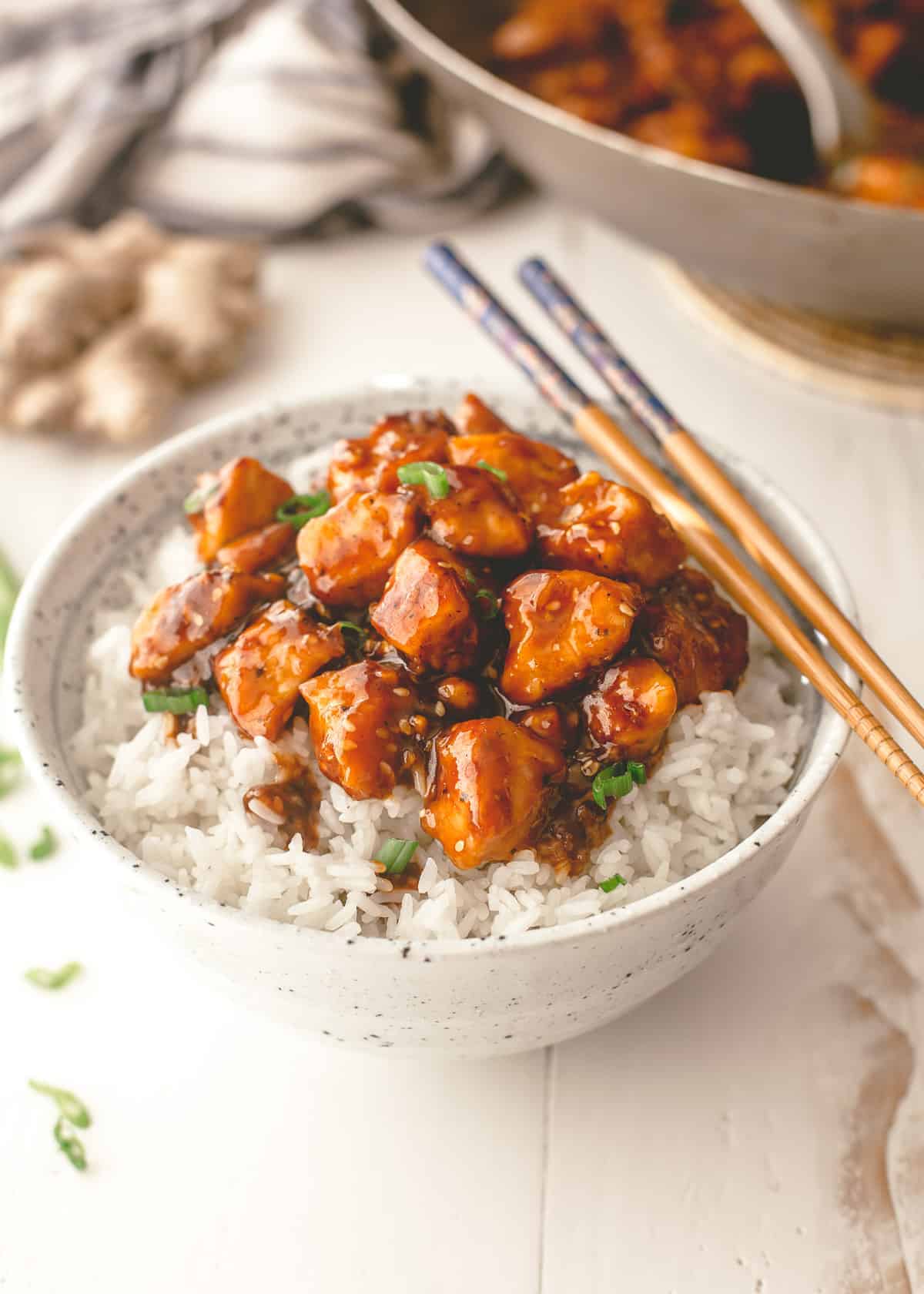 Hooray for #1!!! I wasn't at all surprised that this tender, sticky, saucy chicken stir-fry is the most popular recipe of the year. Ready in just 30 minutes, many of you told me that it's your new favorite fake-out takeout. Jessica commented: "This recipe is AWESOME. I think the two-step sauce instruction made all the difference in making it taste like it really could have come from an actual Chinese restaurant. We all loved it."
The top 10 this year were all savory, so I'm adding a bonus of most popular sweet recipe – Chocolate Chip Oatmeal Cookie Bars! These are absolutely as easy as a dessert can get and super adaptable with all your favorite add-ins. Ginger commented: "I only had chocolate chips and chopped nuts on hand, and they were delicious! Dangerously good. I had to freeze some the same day, otherwise I would've kept eating them! Haha!"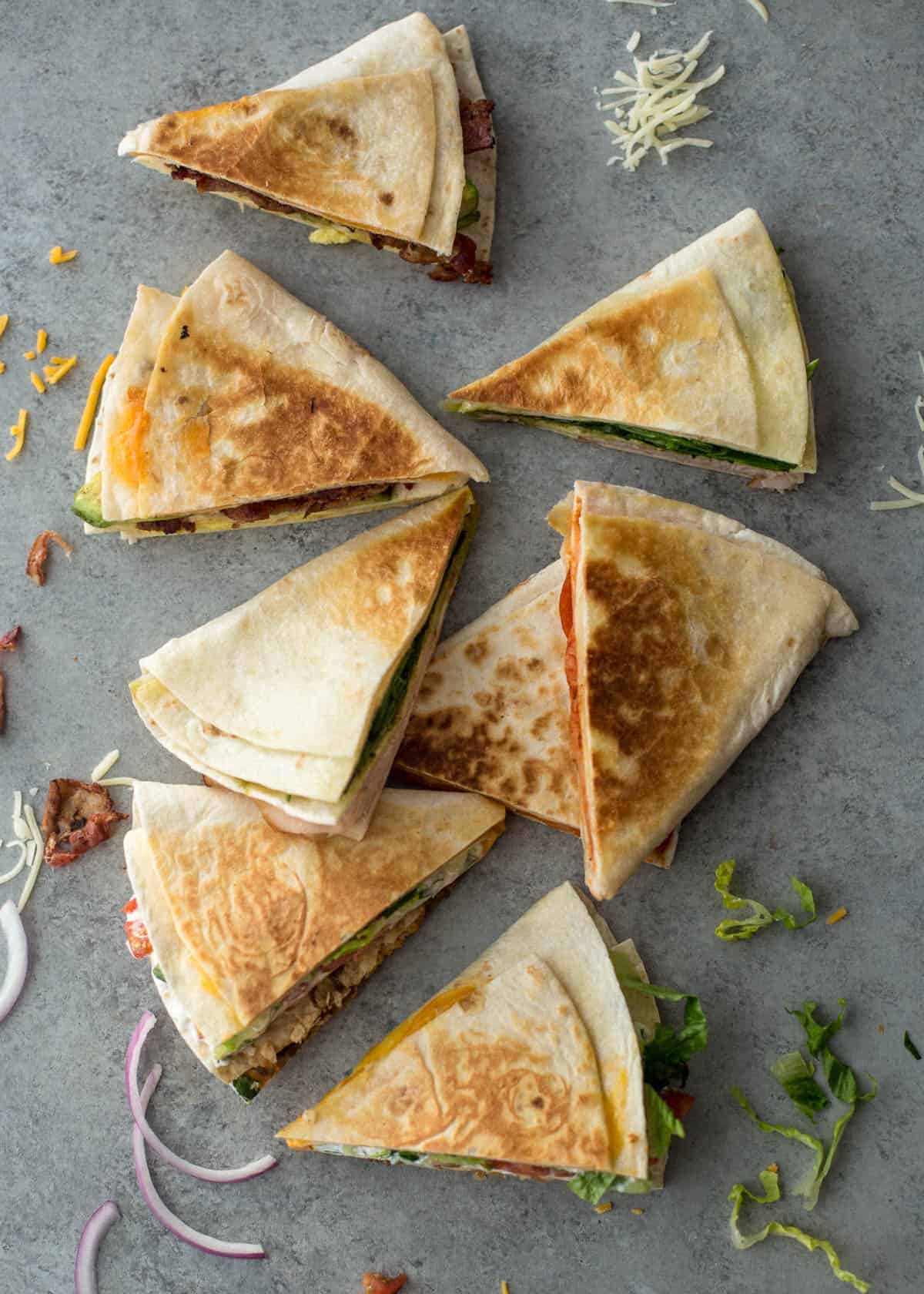 Also, while not technically a recipe, I could not finish off this roundup without including one of the most viewed posts this year, my Tortilla Trend How-To. This post breaks down how to make the TikTok famous #tortillatrend crispy tortilla wraps with step-by-step photos and lots of ideas for different filling combinations both sweet and savory!
This was the eleventh year of sharing my favorite recipes here on the pages of this blog. If you want to see how things have evolved (especially my photography – yikes), check out all of the past top recipes below.
My Favorite Kitchen Tools