Tortilla Trend How-To (with recipes)
Published Jan 11, 2021•Updated Mar 12, 2022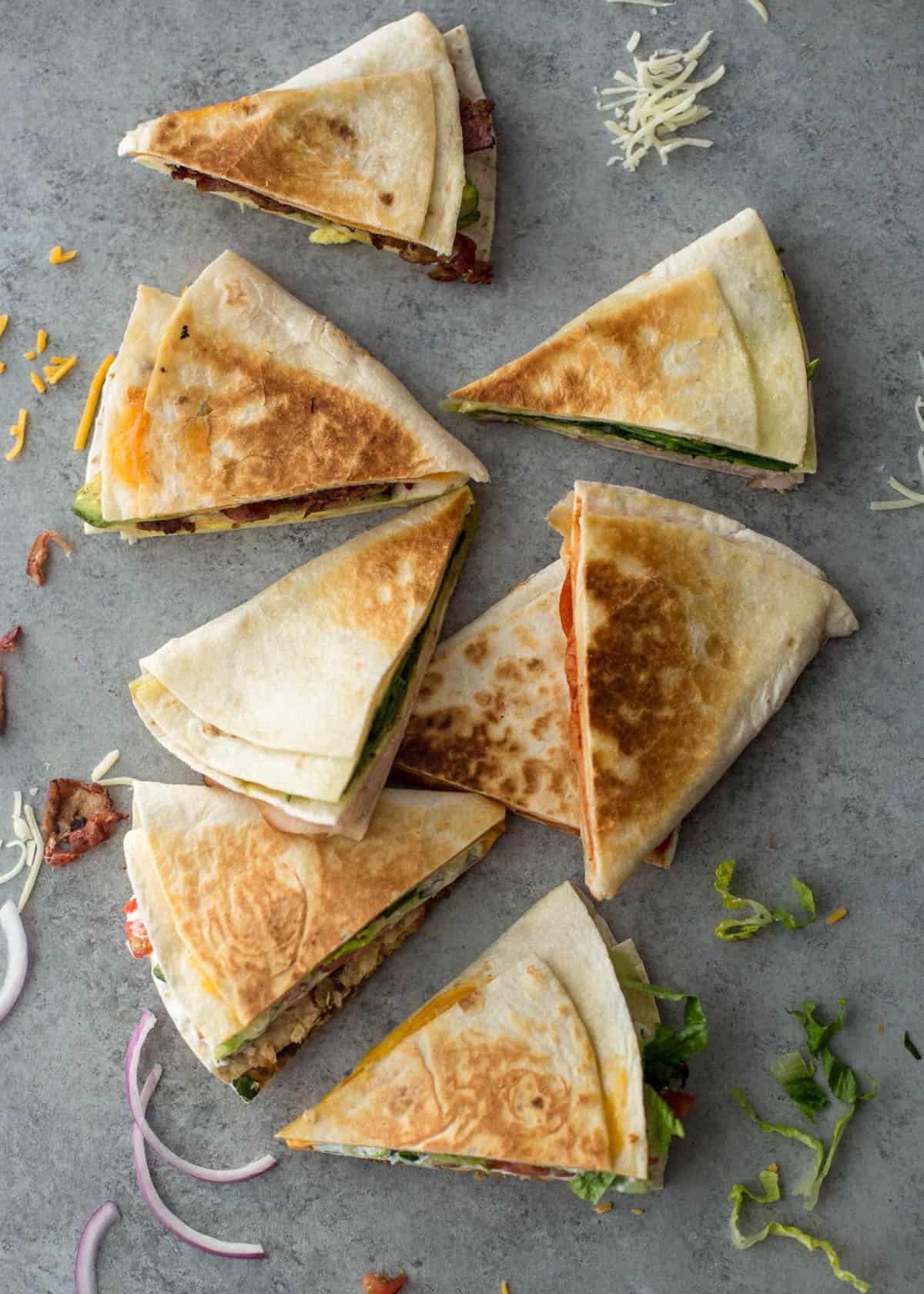 If you haven't tried the viral tortilla wrap hack for filling, folding, and searing a tortilla, now's the moment. Here are tips, tricks, and recipes you need to make your own crispy tortilla from the TikTok #tortillatrend.
Recently a tortilla wrap hack that features melty, crispy, stuffed tortillas has been popping up on social media, and it is a trend worth trying. It's super simple, makes lunch more fun, and as long as you have a burrito-sized tortilla, you likely have everything in the fridge you need to make one.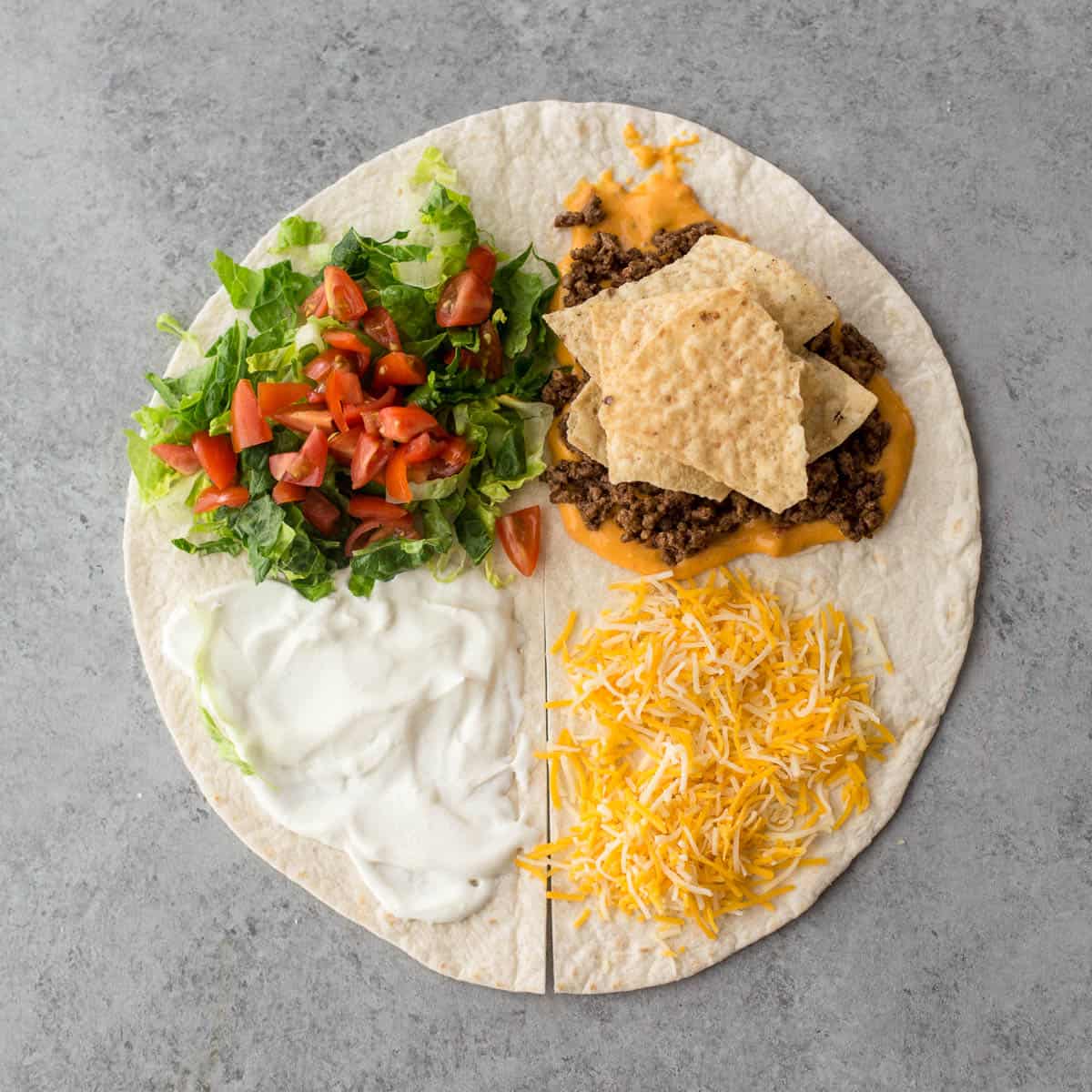 Even though you can make these using any combination of ingredients, method matters. Read on for the tips and tricks you need to create a great crispy tortilla wrap at home. And while I've got plenty of ideas for flavor combinations below (Taco Bell Crunchwrap copycat!), all you have to do is search #tortillatrend for more ideas. (And the sky really is the limit – curried goat and chili crisp included.)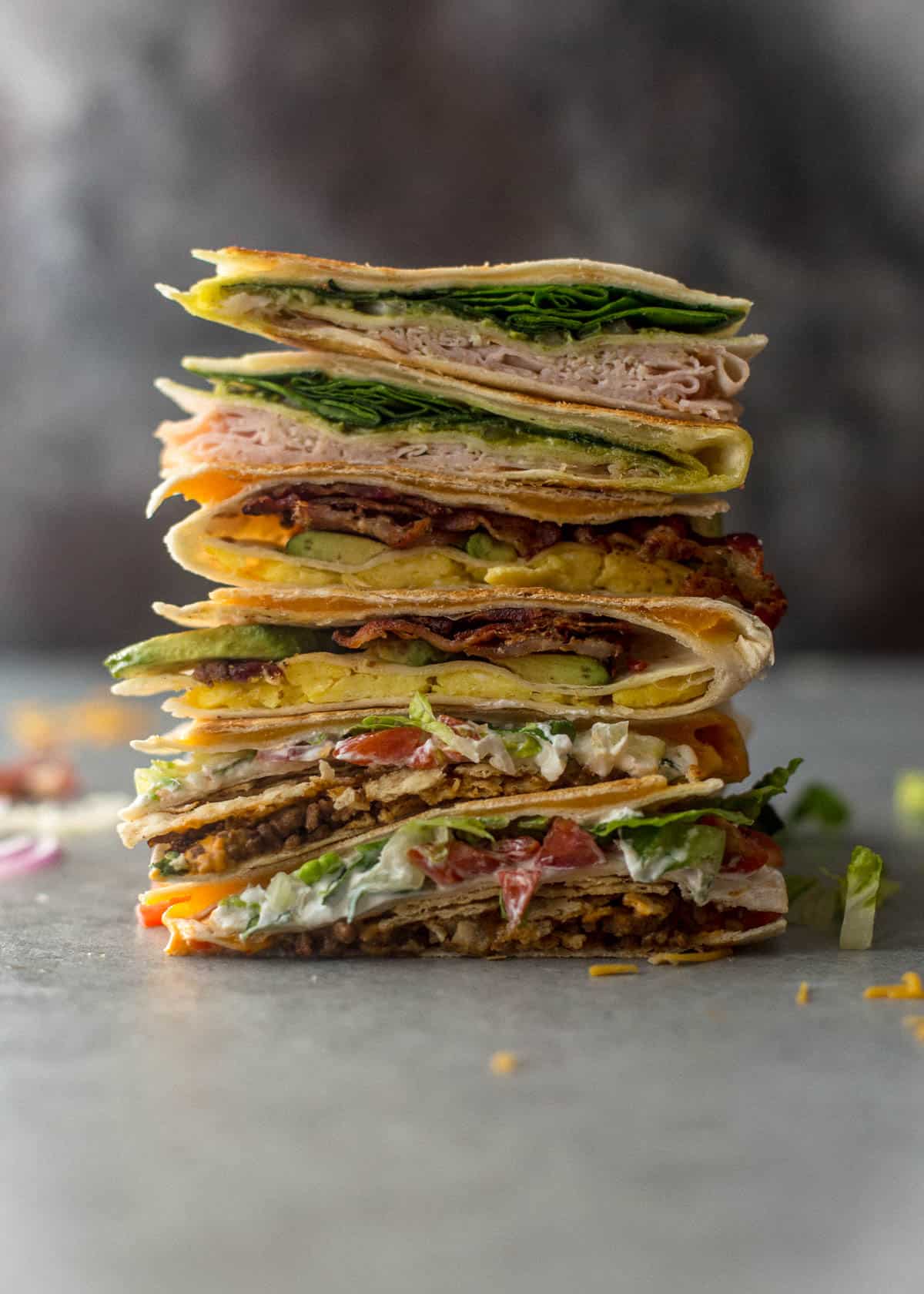 This is guaranteed to be your new favorite way to prepare a lunch wrap – it's easy and so much fun. Let's make some!
What Is the Tortilla Trend?
The tortilla trend emerged on TikTok in the early days of 2021 as tortilla wrap hack. A burrito-sized tortilla is sliced down one side, divided into quarters for ingredients, folded, and seared in a skillet or panini press until crisp. It's known as The Tortilla Challenge or #tortillatrend.
Some sources are crediting @cookingwithayeh as starting the trend.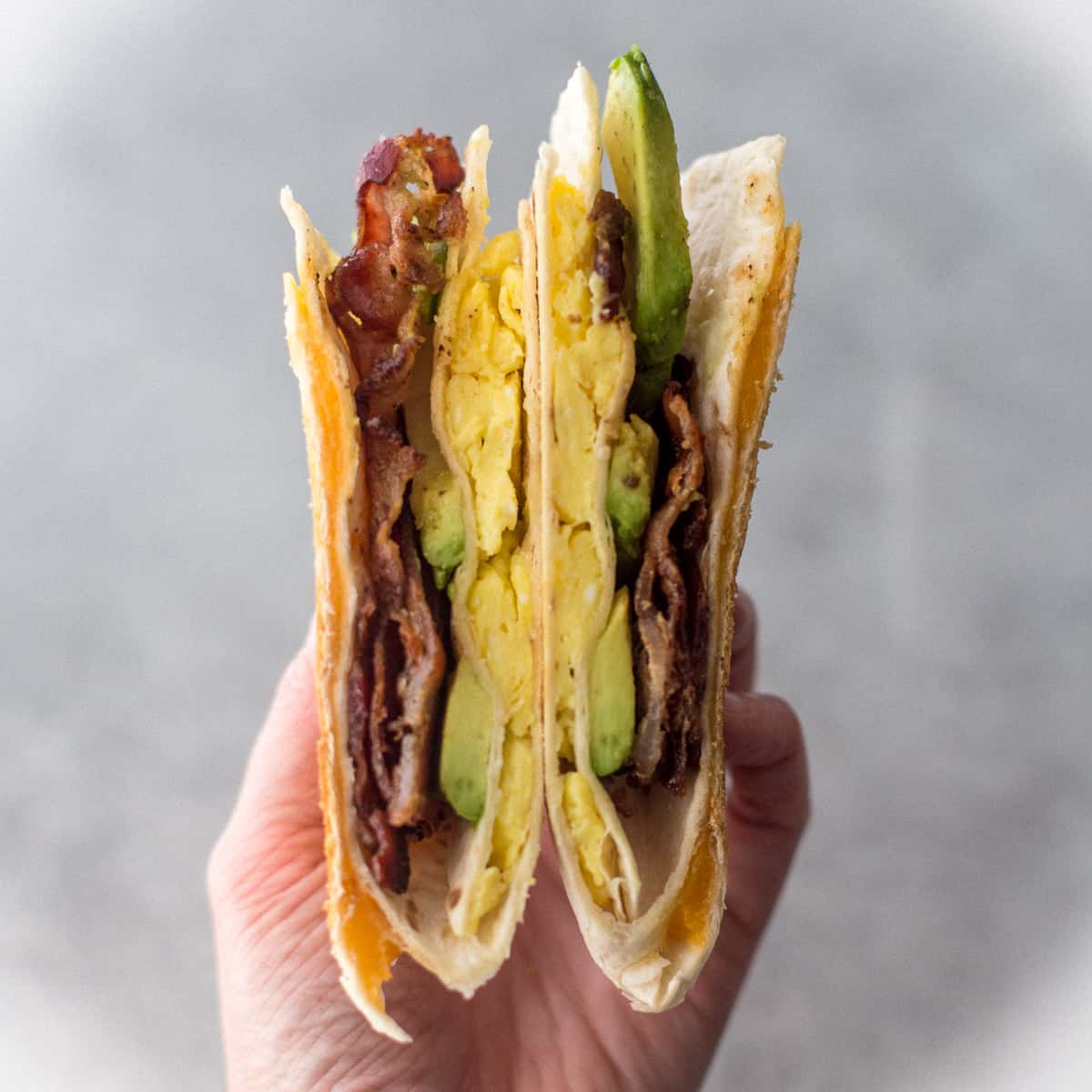 How To Make It
Slice: Place a burrito-sized tortilla on a flat surface. Make a single slice through the tortilla from the center to the outer edge.
Fill: Picture the tortilla in quarters. Place ingredients in each quarter (see below for tips).
Fold: Start with the quarter to the left of the cut, and fold the tortilla into triangles all the way around.
Heat: Lightly brush a skillet, griddle, or panini press with some oil and sear the tortilla on both sides until golden brown and crisp. If using a skillet or griddle, you can press down firmly with flat spatula or even place a heavy skillet on top to compress the tortilla as it cooks.
Enjoy!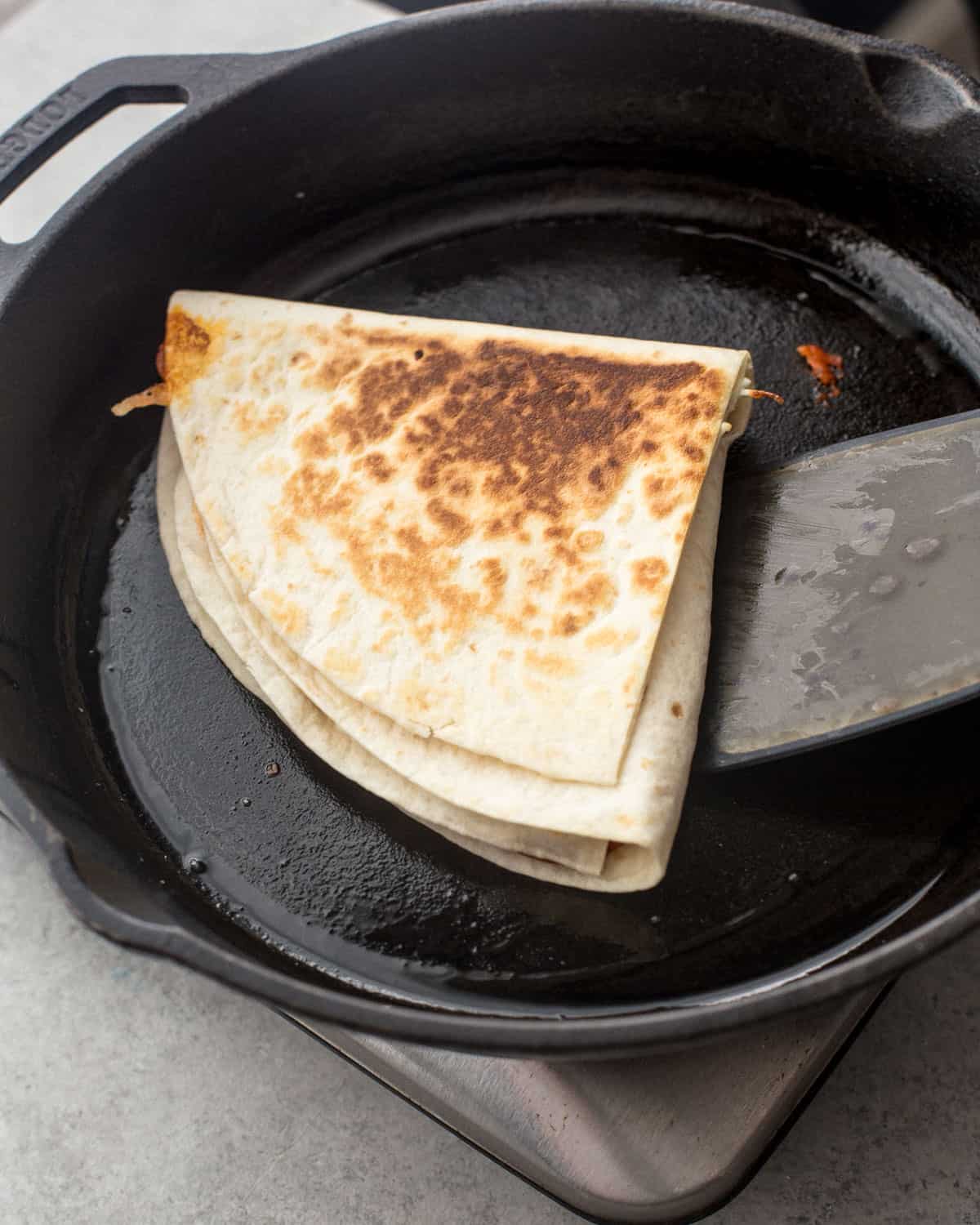 The Tortilla Trend Quarters
A tortilla trend tortilla is divided into quarters with ingredients in each quarter. The order of ingredients matters when it comes to making the tortilla easy to fold and hold together while cooking.
Quarter 1 – Sauce / Something Creamy (so it is easy to fold over onto quarter 2)
Quarter 2 – Fresh ingredients or anything that doesn't need to get as hot
Quarter 3 – Protein or anything that should be warm
Quarter 4 – Anything that will melt (this will be the "glue" that holds the wrap together)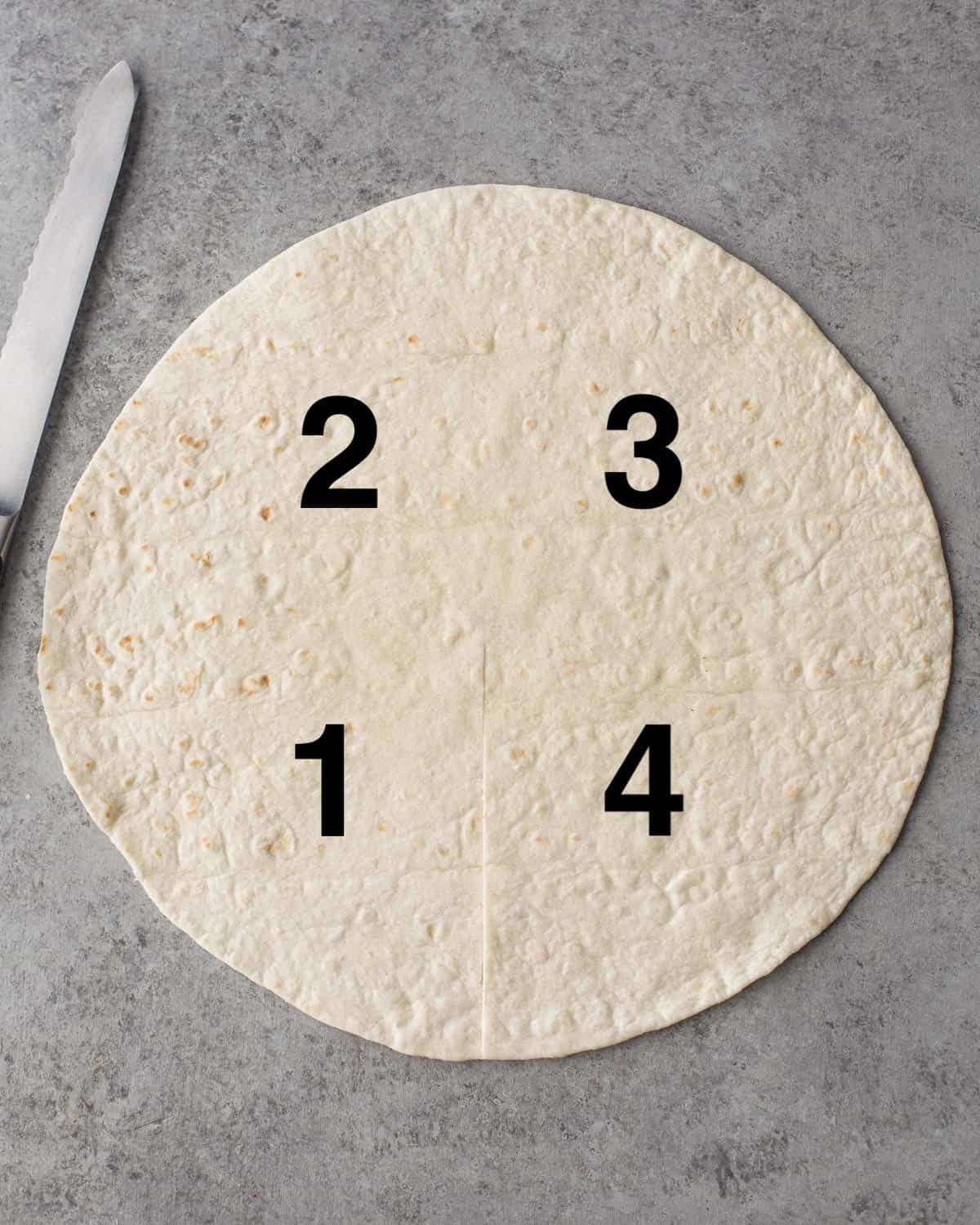 Tips for Tortilla Trend Tortillas
Use a burrito-sized tortilla
Don't overfill
Put ingredients that are best fresh or less warm in Quarters 1 and 2
Put ingredients that should be melted and / or warm in Quarters 3 and 4 (these will come in direction contact with the heat)
If using anything that melts (like cheese), put it in Quarter 4 to act as "glue"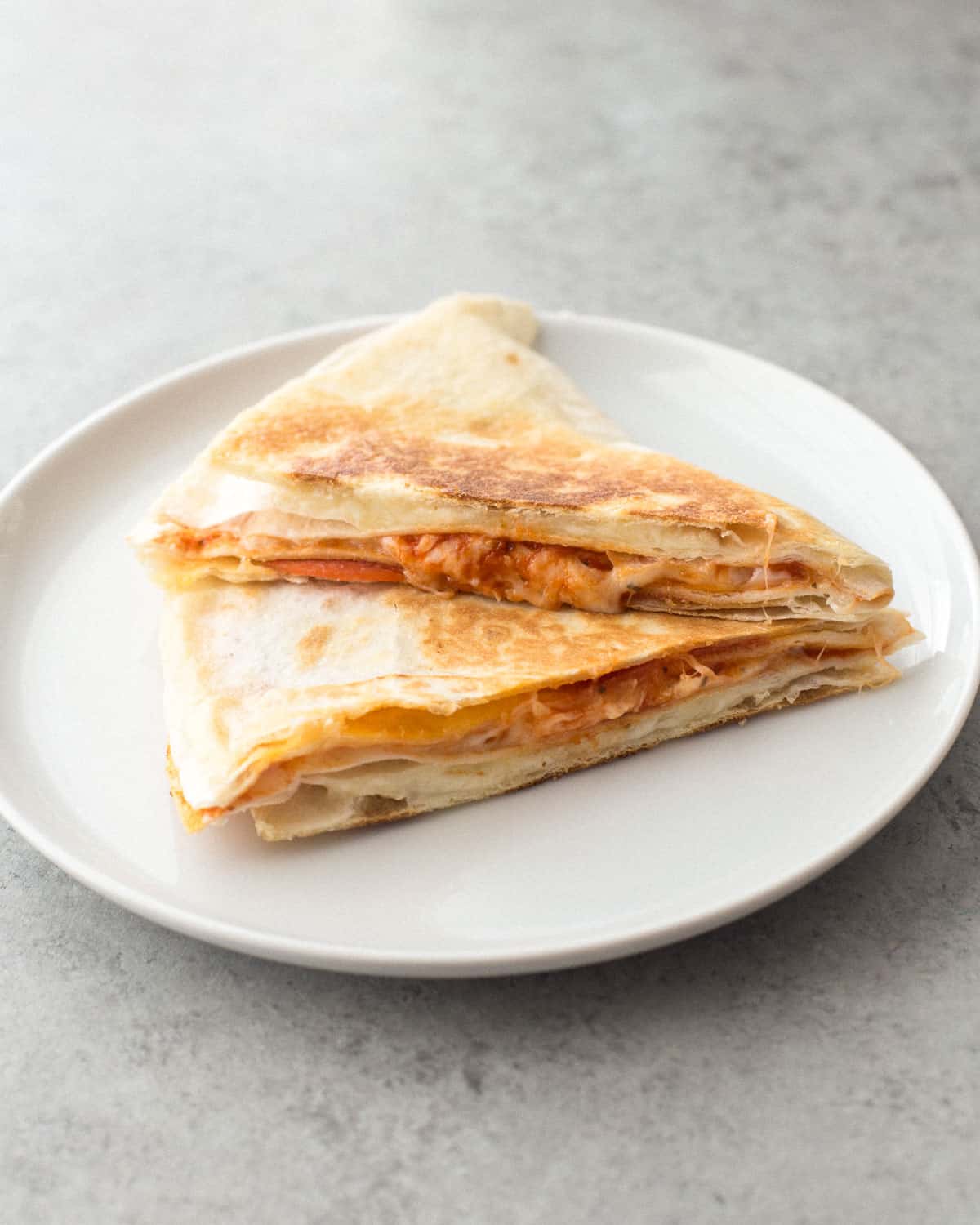 Gluten-Free Tortilla Wraps
You can make these tortilla wraps with any gluten-free tortilla. Although I recommend using a burrito-sized tortilla, you can make smaller wraps using the same method with a taco-sized corn tortilla. The challenge I find with using most gluten-free tortillas is that they are prone to cracking, but this can often be avoided by warming the tortillas up and / or brushing them with some water before folding.
I also made these wraps over the weekend using Siete gluten-free burrito-sized tortillas. These have the best flavor and texture of any non-corn gluten-free tortillas I've tried. A word of warning on the Siete wraps is that you must follow the instructions on the package to heat the tortillas in a skillet before filling them or they will crack.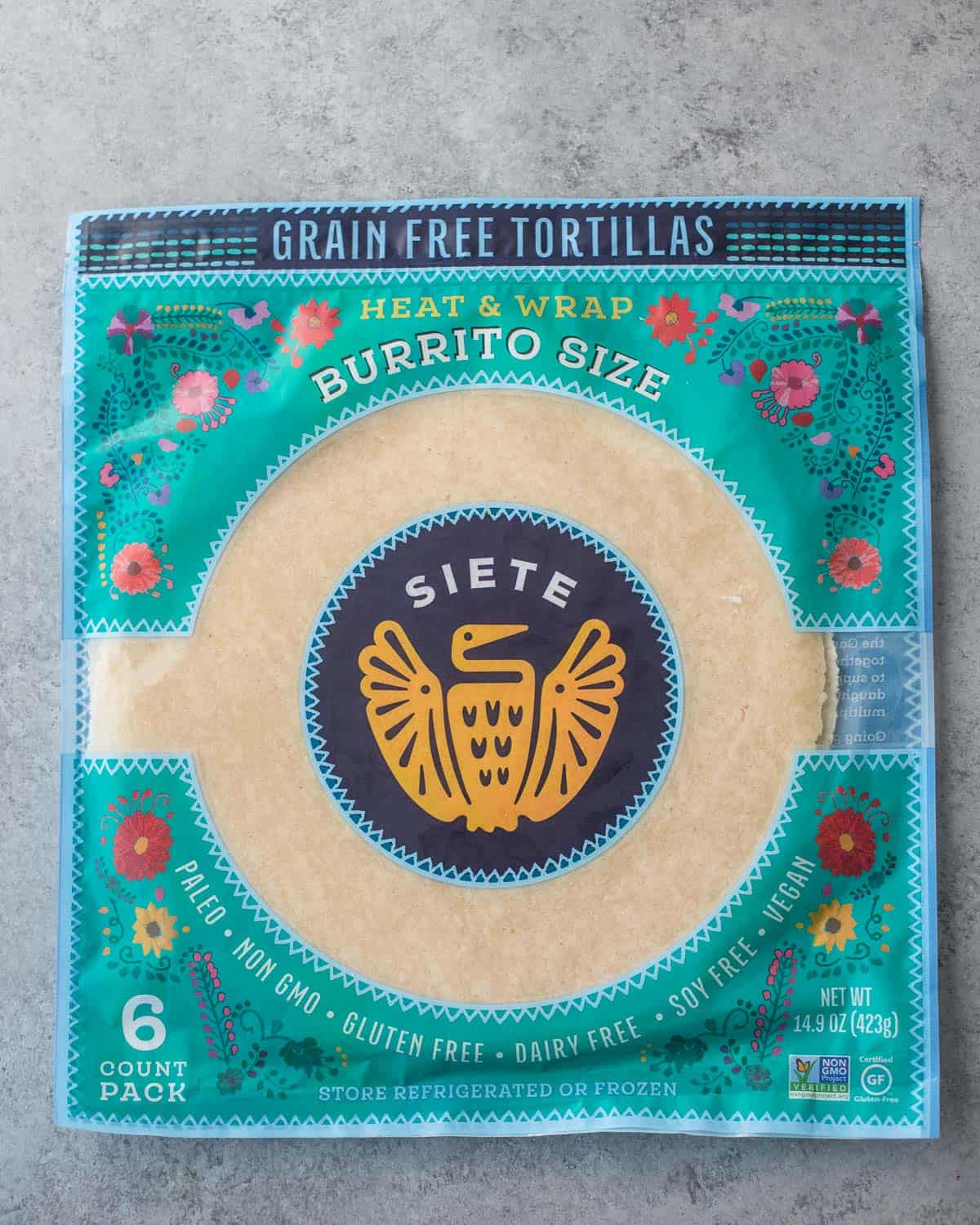 Ready to get started?! Here are a few combinations that our family has been loving.
Breakfast Sandwich Tortilla Wrap
Quarter 1 – Mashed or Sliced Avocado
Quarter 2 – Crispy Bacon
Quarter 3 – Scrambled Eggs
Quarter 4 – Cheddar Cheese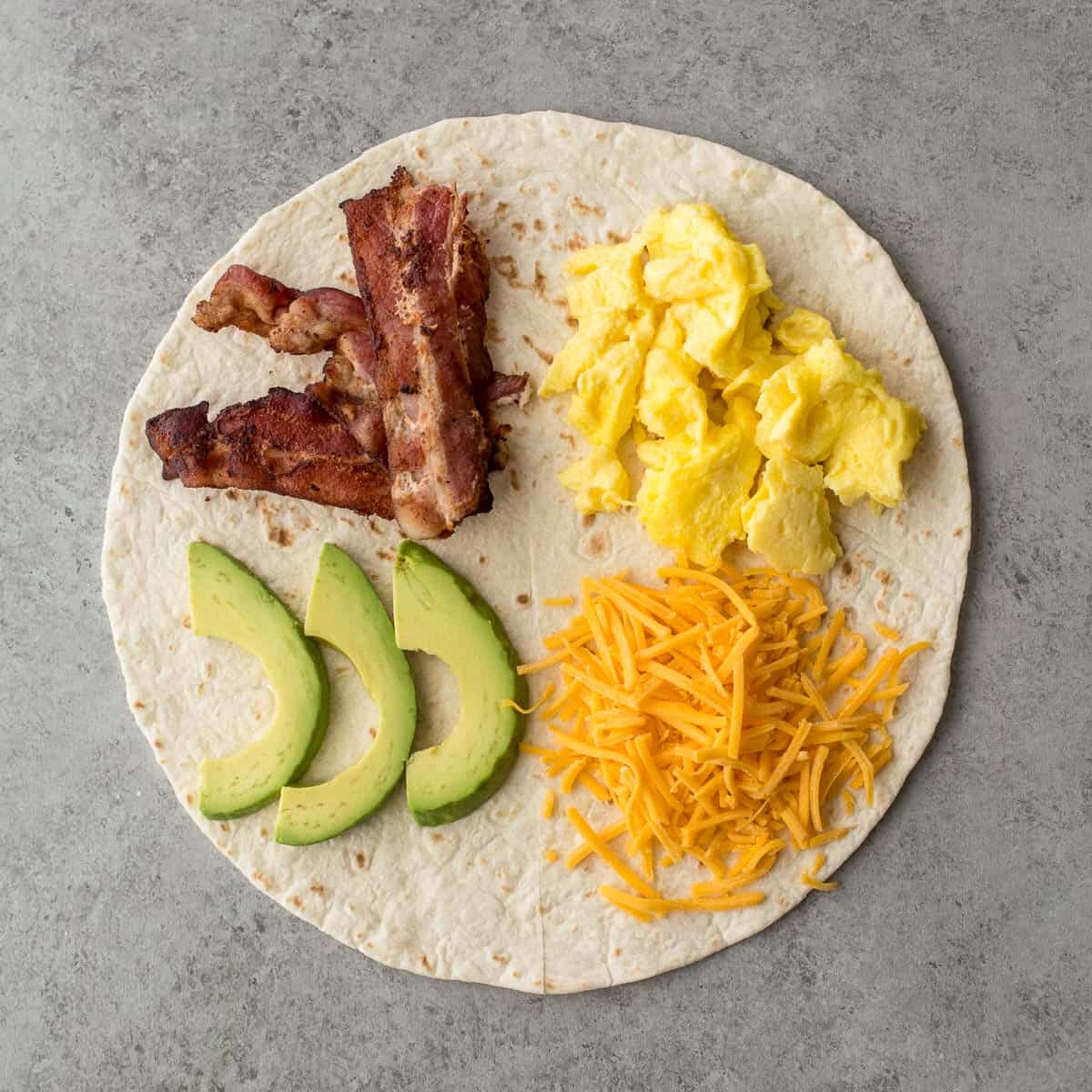 Pizza Quesadilla
Quarter 1 – Pizza Sauce
Quarter 2 – Shredded Mozzarella
Quarter 3 – Toppings (sliced mushrooms, sliced bell peppers, pepperoni, etc.)
Quarter 4 – Shredded Mozzarella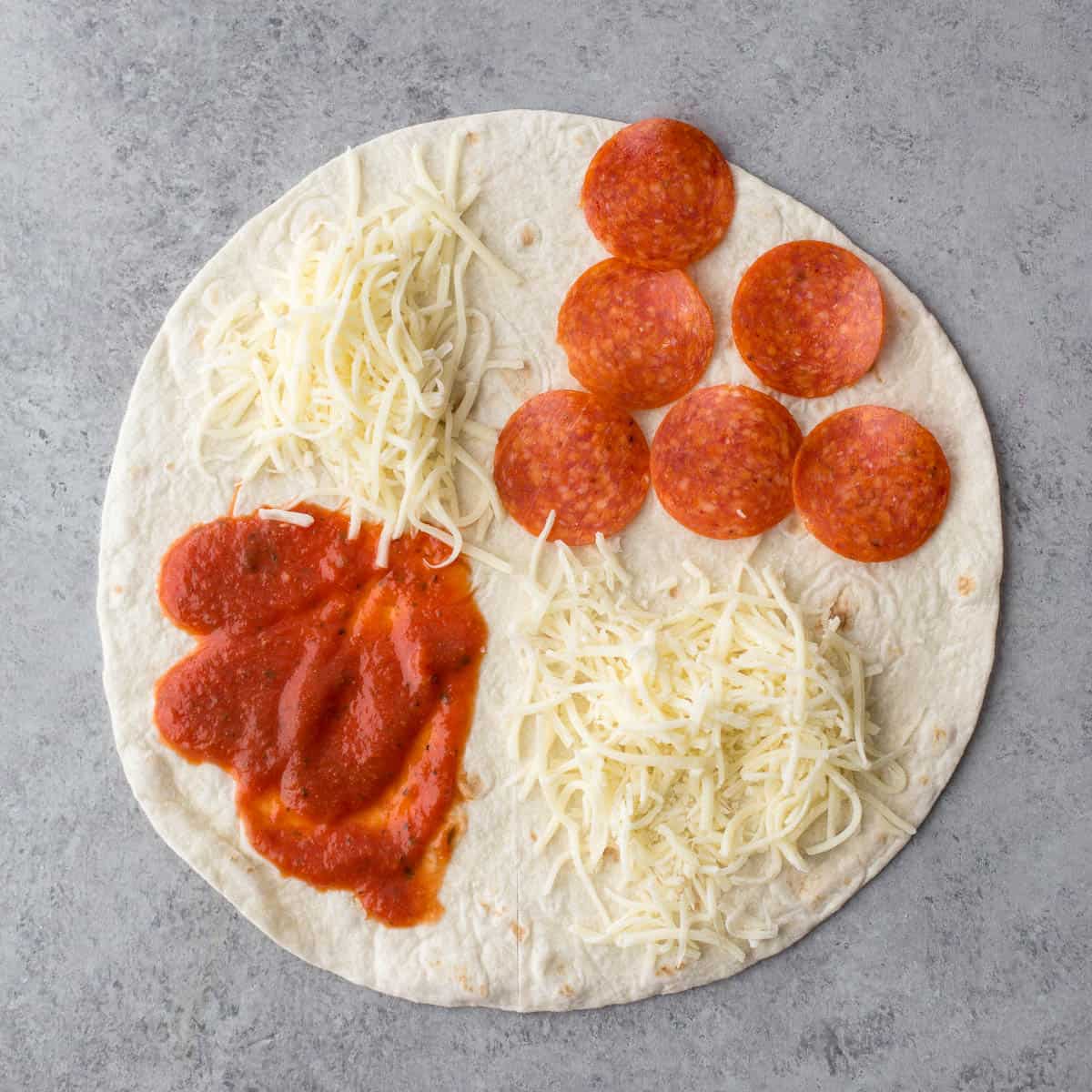 Turkey Pesto Melt Wrap
Quarter 1 – Pesto
Quarter 2 – Spinach + Red Onions
Quarter 3 – Deli-Sliced Turkey
Quarter 4 – Sliced Cheese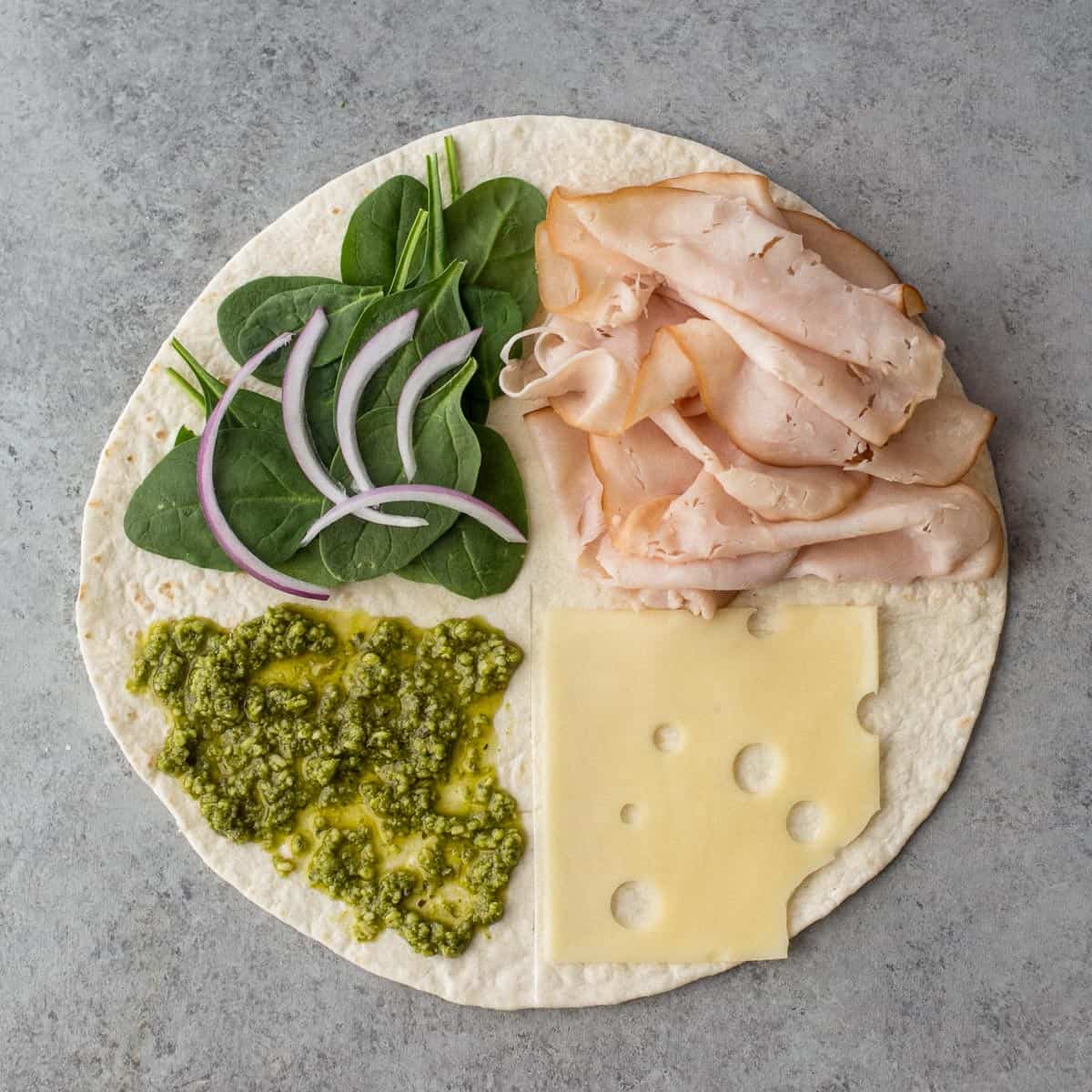 Copycat Crunchwrap Supreme
Quarter 1 – Sour Cream
Quarter 2 – Diced Tomatoes + Shredded Lettuce
Quarter 3 – Queso + Cooked Taco Meat + Tortilla Chips
Quarter 4 – Shredded Cheese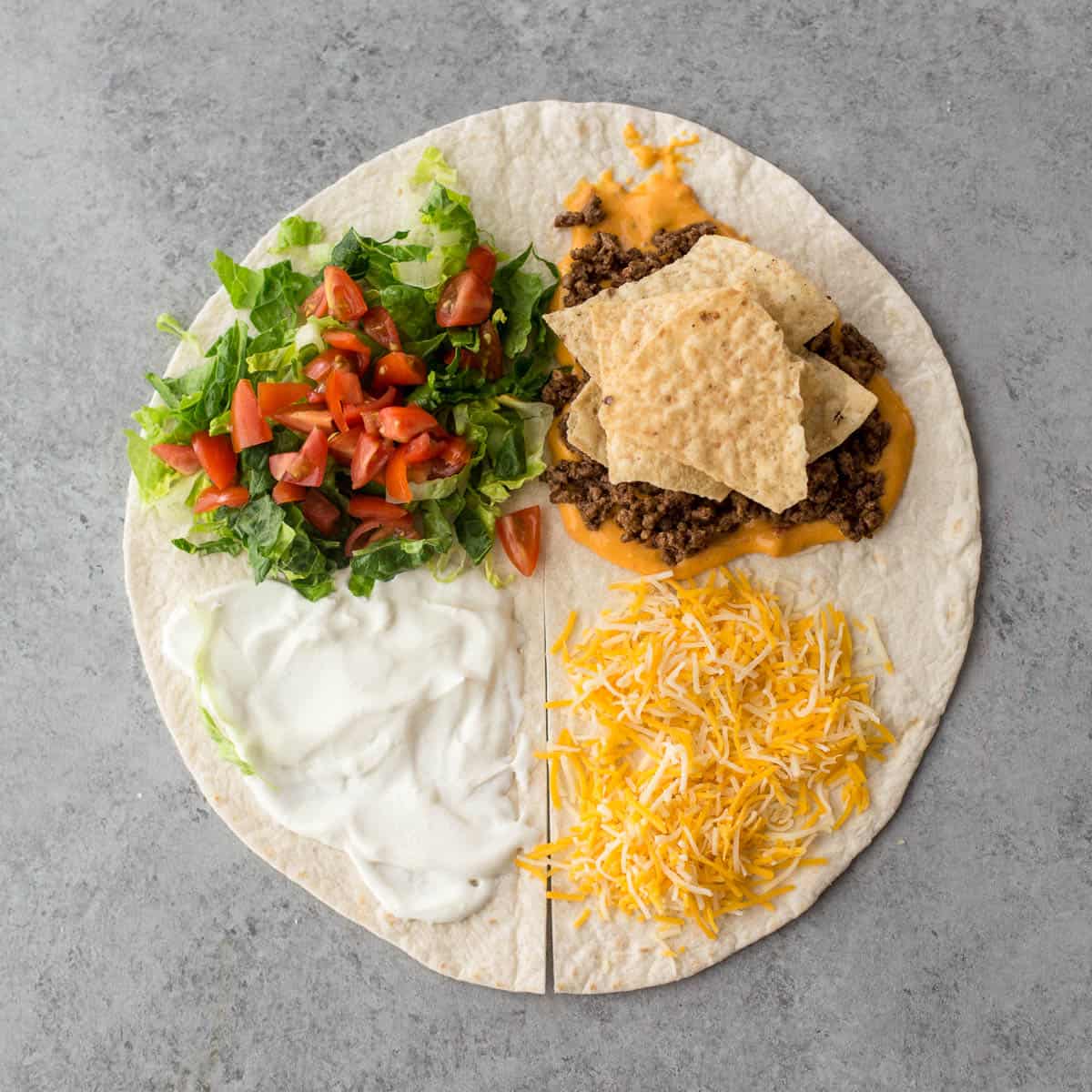 Nutella and Strawberry Wrap
Quarter 1 – Nutella
Quarter 2 – Strawberries
Quarter 3 – Nutella
Quarter 4 – Cinnamon Sugar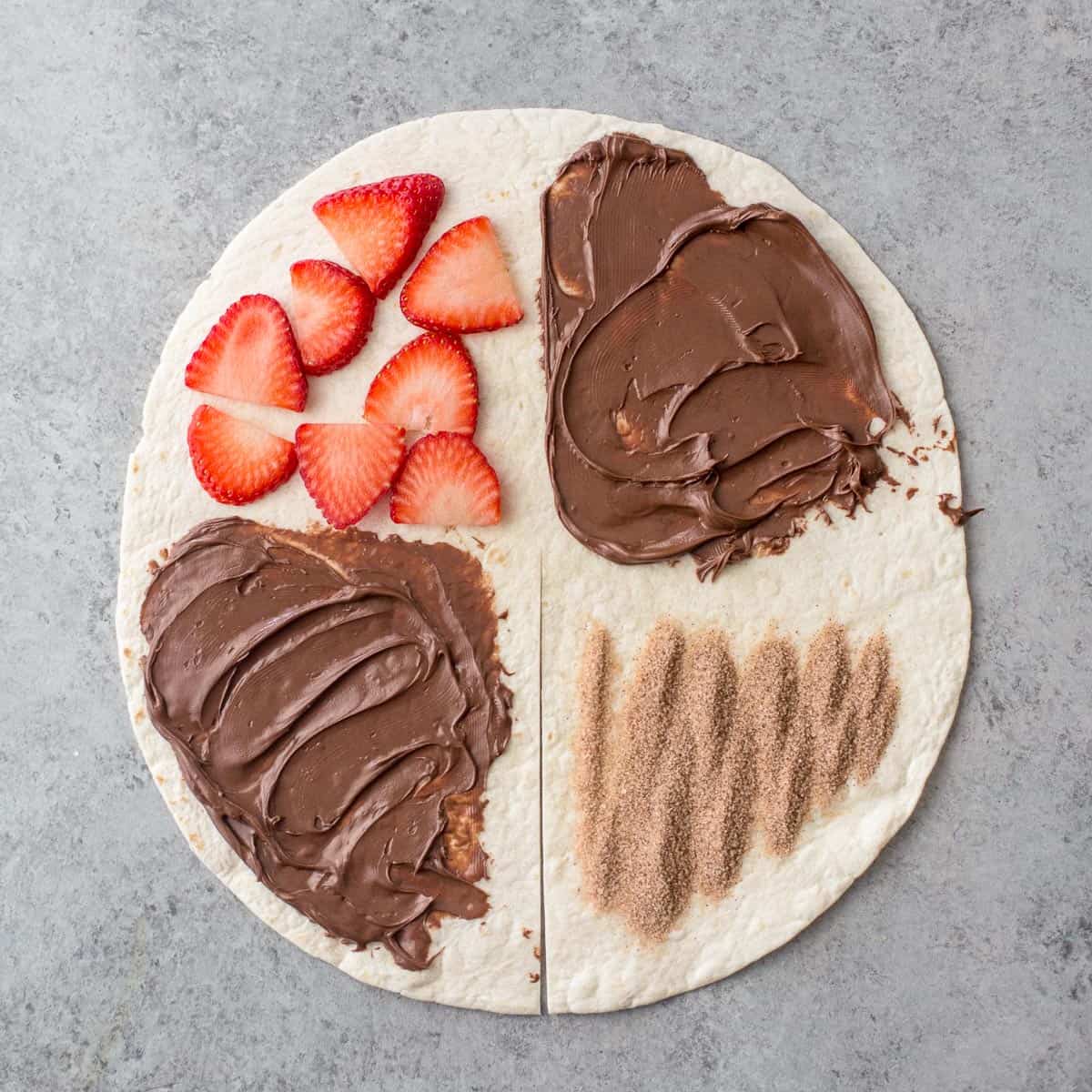 Fruity Pebble Treats Wrap
Quarter 1 – Melted White Chocolate
Quarter 2 – Marshmallow Fluff + Fruity Pebbles
Quarter 3 – Marshmallow Fluff + Fruity Pebbles
Quarter 4 – Marshmallow Fluff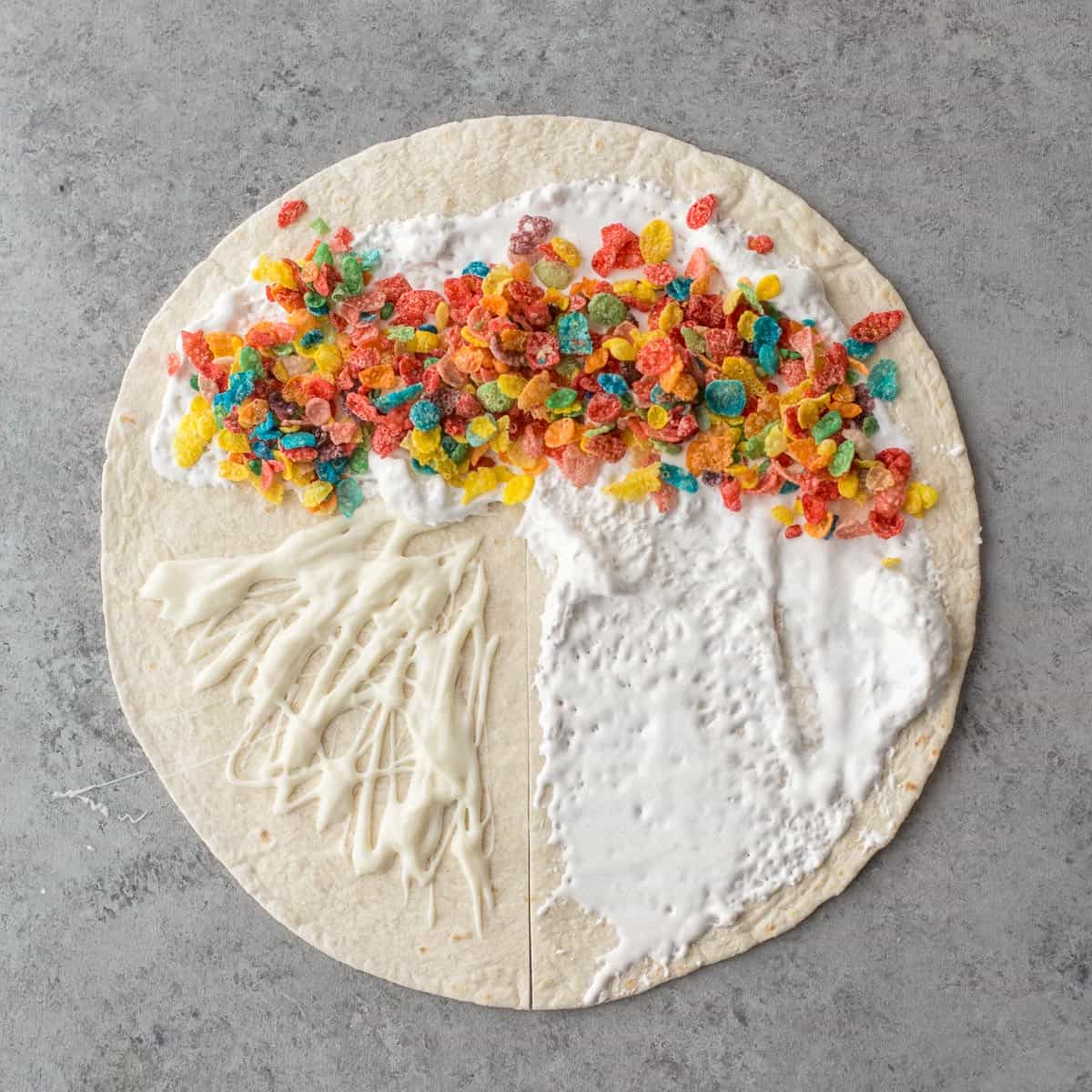 Share your own creations on social media! Tag them #tortillatrend.