The 30 Dinner Challenge
Published Jan 01, 2020•Updated Nov 08, 2023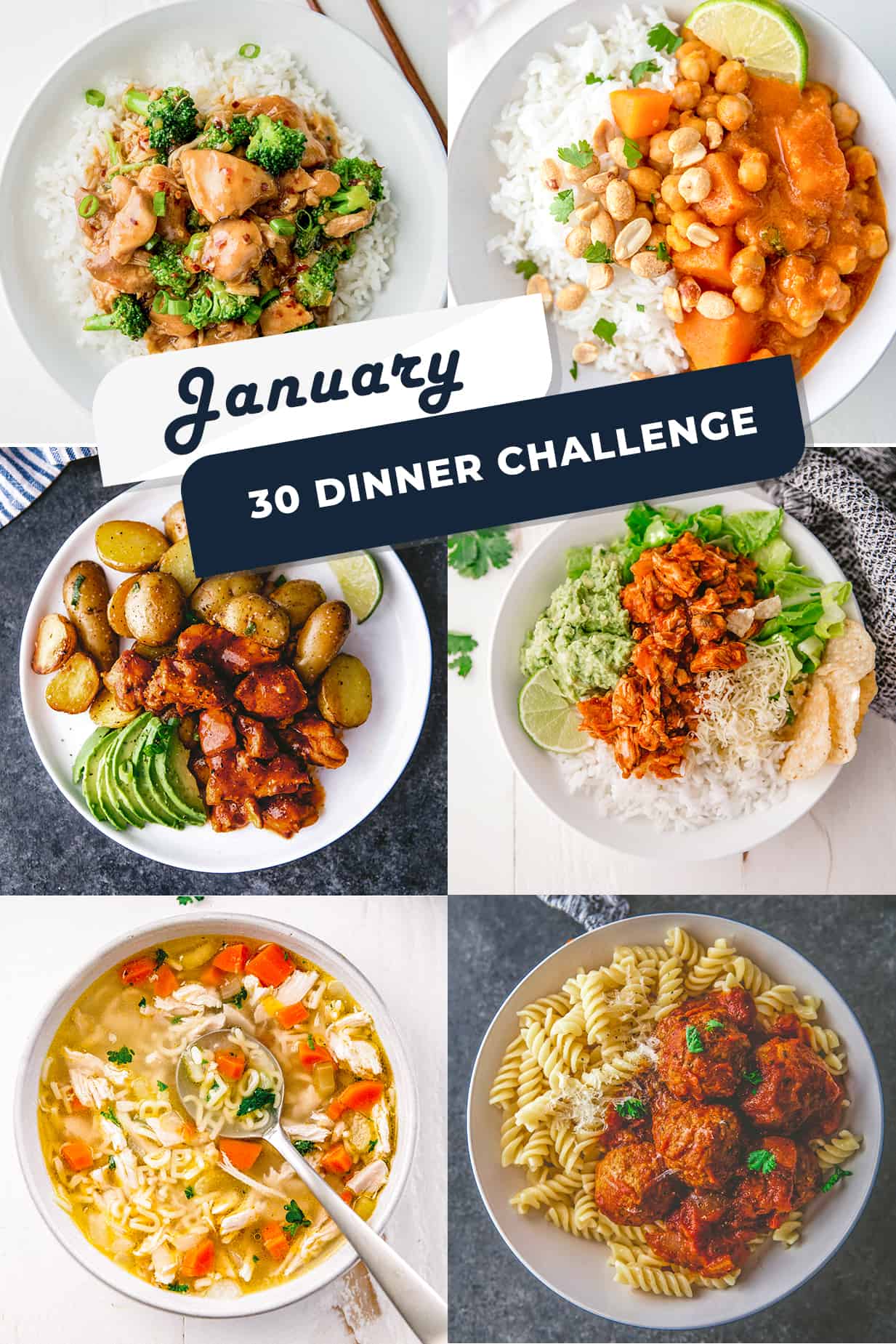 We're trying something different here in January and hope you'll join us!
It's called the 30 Dinner Challenge.
Nothing complicated. Just eating dinner at home for 30 days in January. Our hope is that the 30 Dinner Challenge brings some inspiration back to the dinner routine. (While also saving $$ and helping us to eat healthier…since who doesn't need those things in January too?)
Committing to eating dinner at home is how I end up creating so many of the meals you see here. Instant Pot Chickpea Curry only happened because I wanted to make my favorite curry with pantry staples instead of spending $40 on Indian takeout.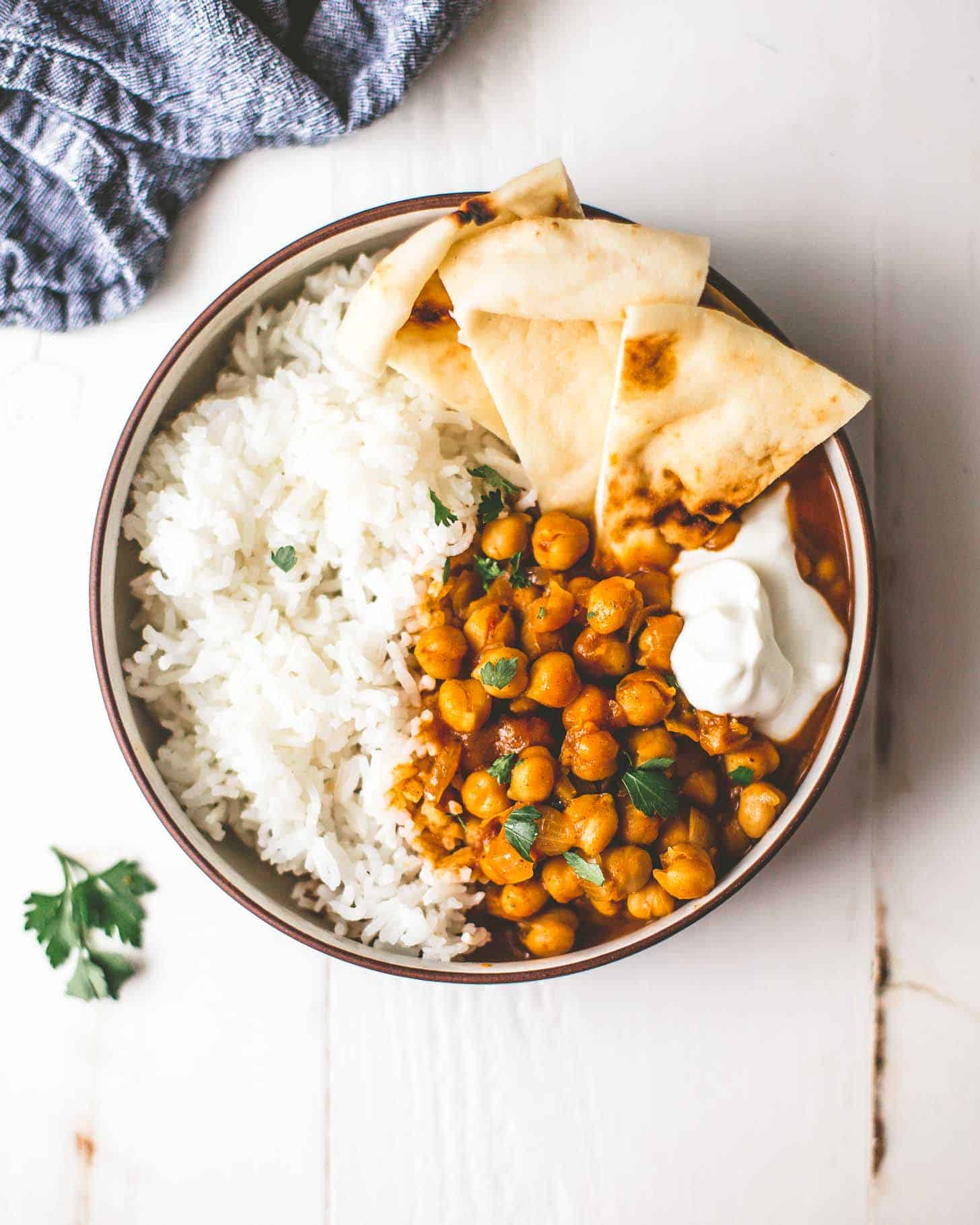 Frank and I also think the challenge will bring some coziness into cold, dark January. Put on some music, light a candle, make cooking dinner something to look forward to at the end of a busy day.
Here's everything you need to know about the challenge:
Who: Anyone who wants to cook delicious food at home in January. (Any diet needs work great here. Healthy dinners start at home!)
What: Cooking dinner at home for 30 days in a row
When: Start whenever you want! (We kicked ours off on January 2)
Where: At home in your own kitchen, of course! We'll be cheering you on virtually with lots of new recipes here on the site and over on Instagram where we'll share our own home cooked dinners in stories.
Why: For fun. To eat healthier. To save money. To get inspired in the kitchen.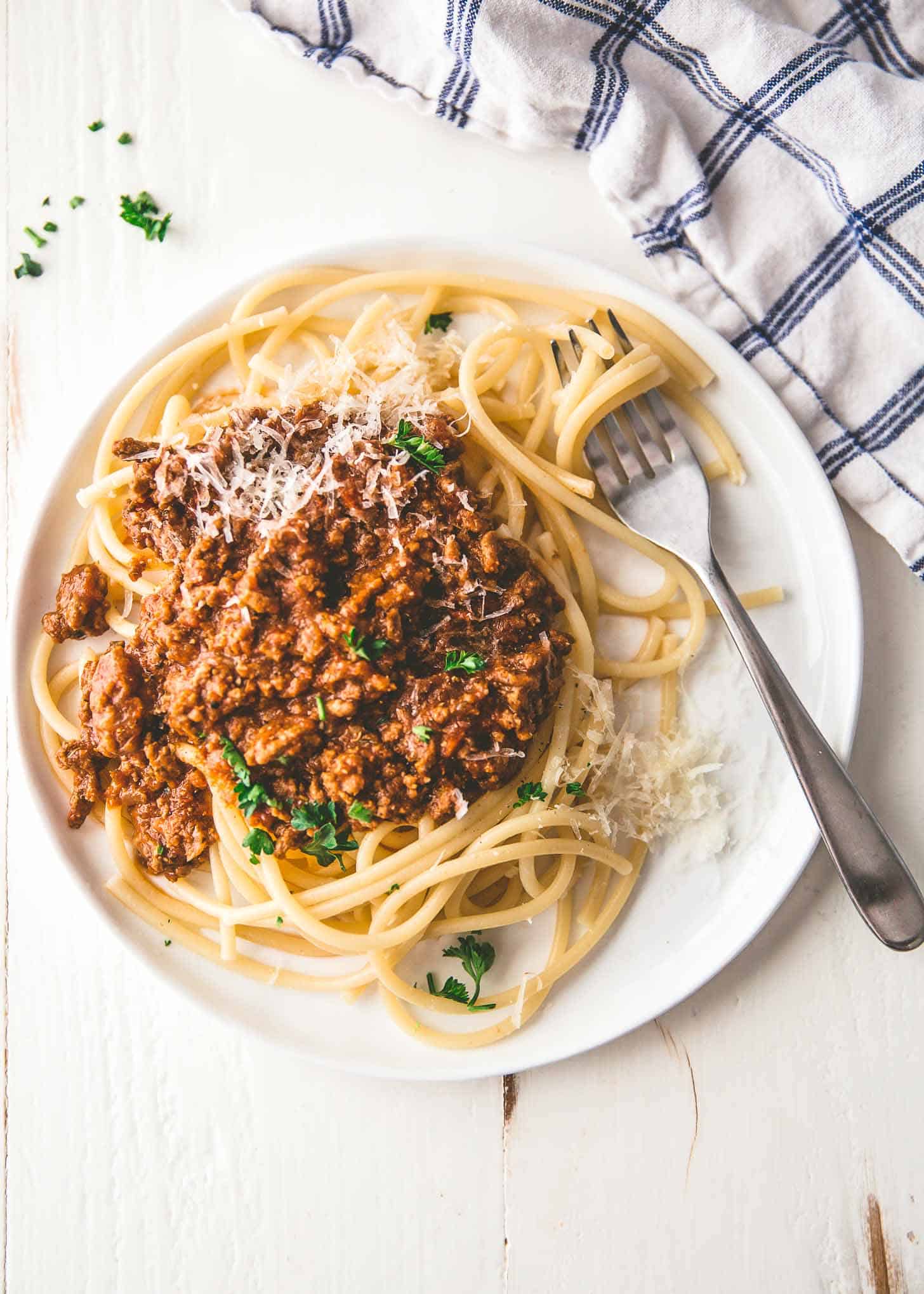 Got questions? Need ideas? Here are a few more details about the challenge:
Need Ideas?
Check out all of our weeknight-friendly recipes. As for us – on any given weeknight, there's a good chance we're making Slow Cooker Taco Meat (Taco Casserole with the leftovers), 20-Minute Chicken Ramen Stir-Fry, or Slow Cooker Beef and Barley Soup.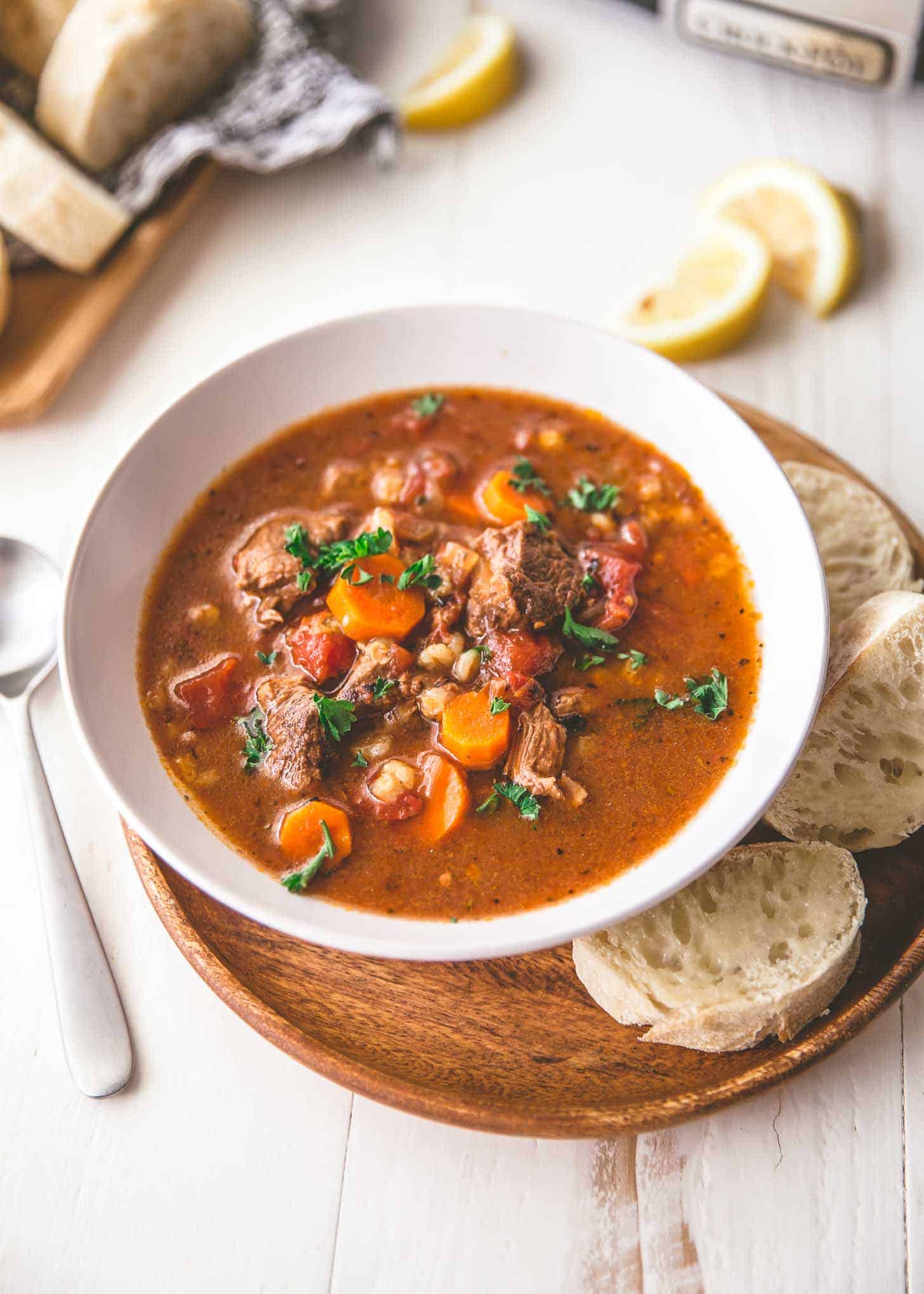 What if….
Let's just agree that the 30 Dinner Challenge is not an all-or-nothing situation. Life throws us all curveballs, so we're going to give ourselves some grace and hope you will too. Take the challenge with us, but don't worry if something goes wrong. If you fall off the dinner-at-home bandwagon, just jump right back on!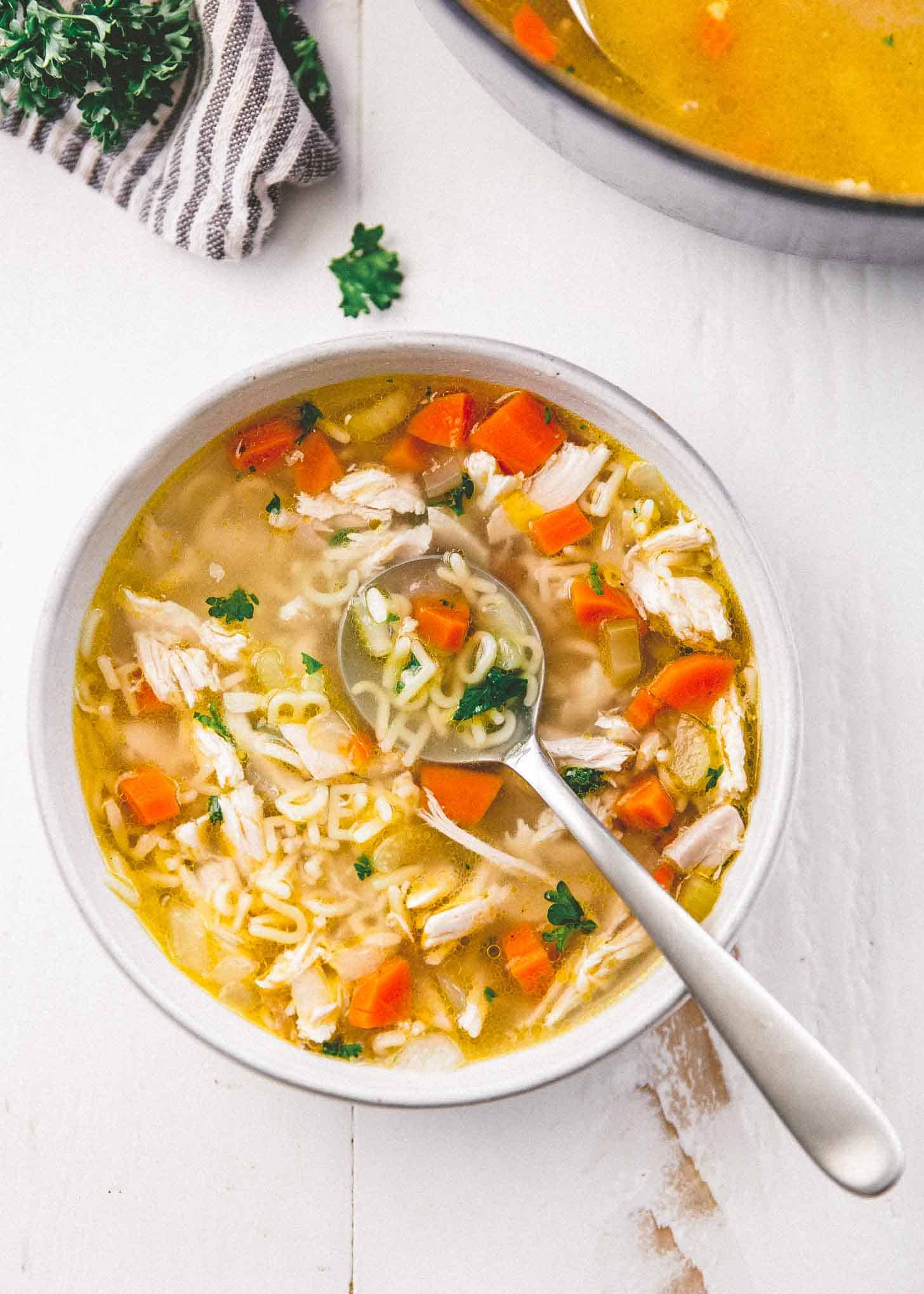 Share your Creations!
It doesn't matter if it's bagel pizzas, a freezer meal, or chicken you tossed in the slow cooker with a jar of salsa, share what you're eating at home this month on Instagram with #30dinnerchallenge! Seeing what you make is the best part of my day. And, since I'll be right here with you, scrambling to get dinner on the table, your inspiration might just turn into our dinner!
We're thrilled to have you in this community of home cooks and can't wait to get cooking right along with you. Leave a comment and tell us what you're looking forward to cooking in January. Or join the conversation on Facebook or Instagram.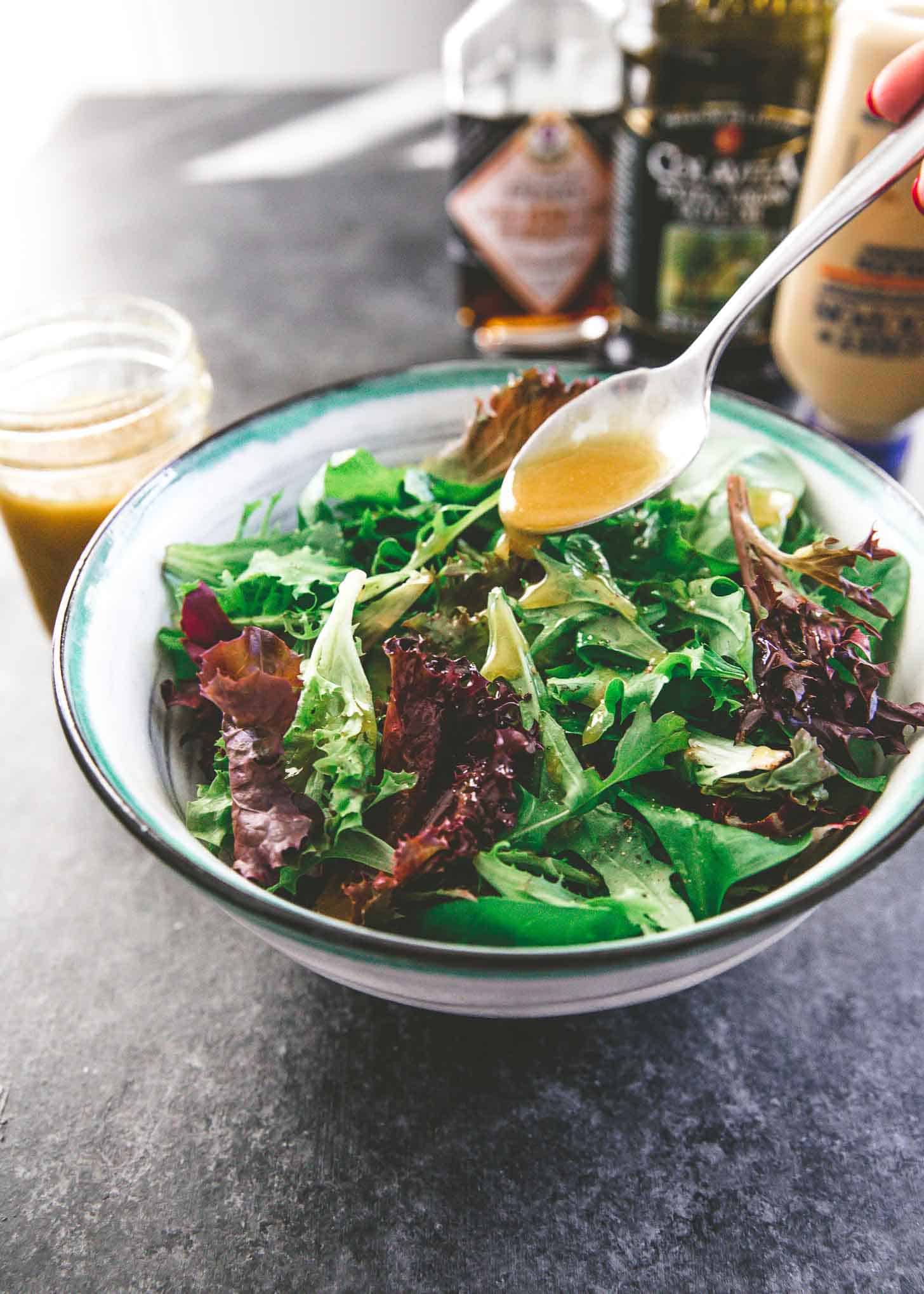 Happy cooking!