What to Serve with Lasagna
Published Jan 03, 2023•Updated Jan 23, 2023
Planning a lasagna dinner? Lucky you (and your guests)! If you're wondering what to serve with your lasagna meal to make it that much more special, we've got ideas for you. Keep reading for light and bright veggies, crisp salads, warm soups, fresh breads, and wine pairings to make unforgettable meal.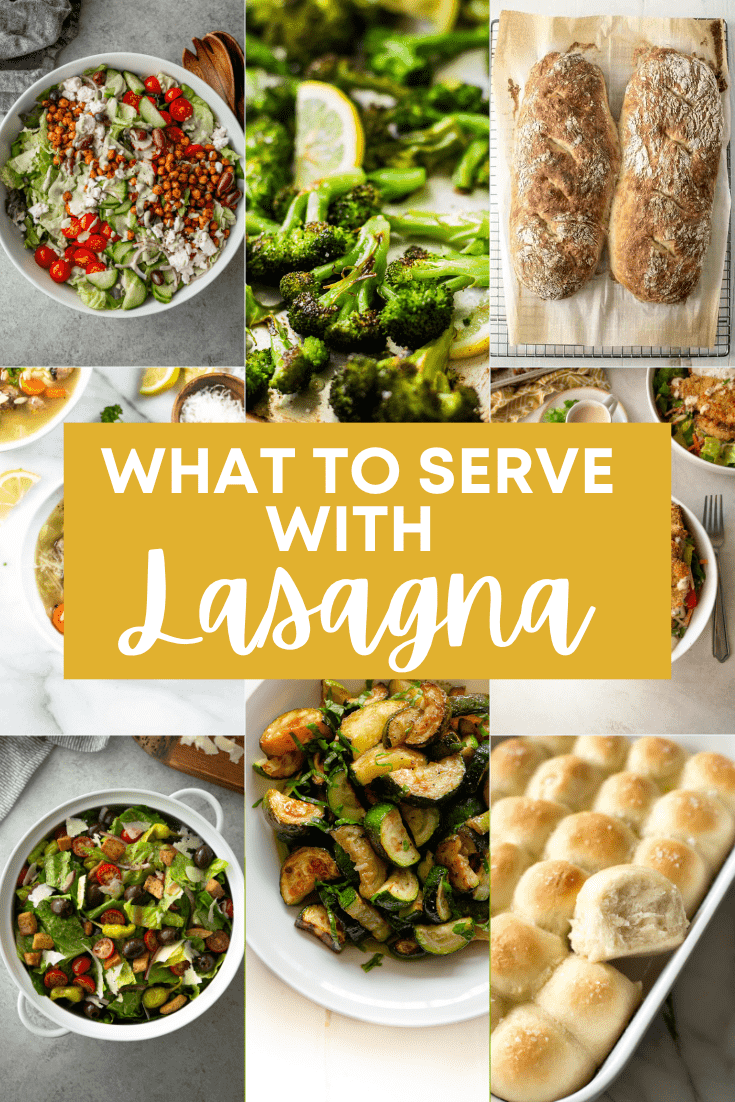 Serving a great lasagna makes for a special meal, so you want to make sure the sides are just right. Complementing your lasagna with appetizers, veggies, salads, breads, and the perfect wine can turn a regular dinner into a memorable feast!
This complete list of what to serve with lasagna has got you covered. And we even included some great ideas for dessert!
Appetizers
If you're serving lasagna at a dinner party, or even just casually entertaining a crowd, appetizers prior to the main course are a must.
Pitted or stuffed olives (there are so many fun varieties!), sharable steamed artichokes with melted butter for dipping, Panzanella skewers (shown below), or an antipasti platter with marinated peppers, pepperoncini, sliced salami and specialty cheeses are terrific options to get the party started.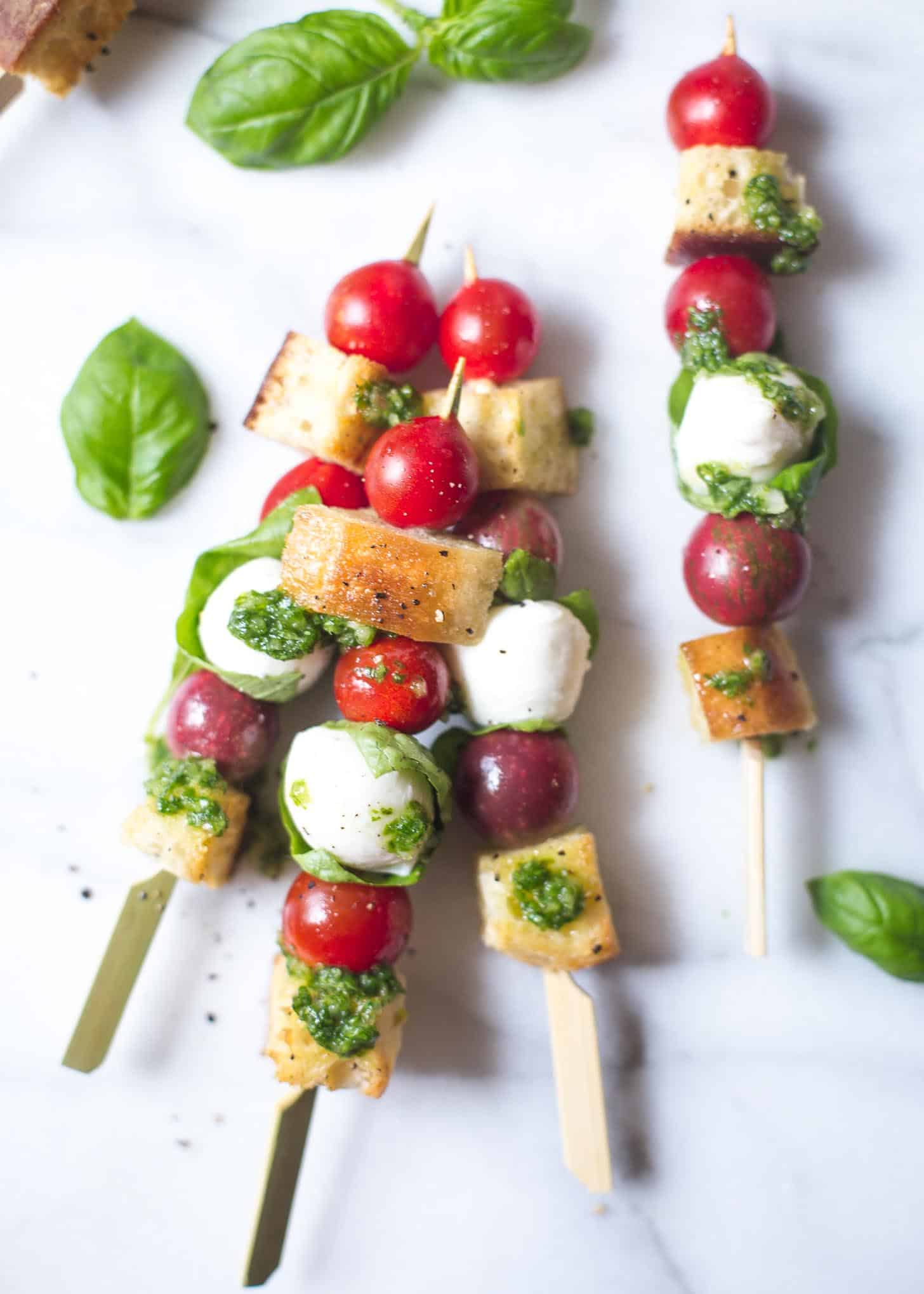 If you're going for something a bit more substantial, try Butternut Squash Crostini (shown below), Bacon-Wrapped Dates with Honey and Brie, Herb and Cheese Puffs, or Puff Pastry Bites.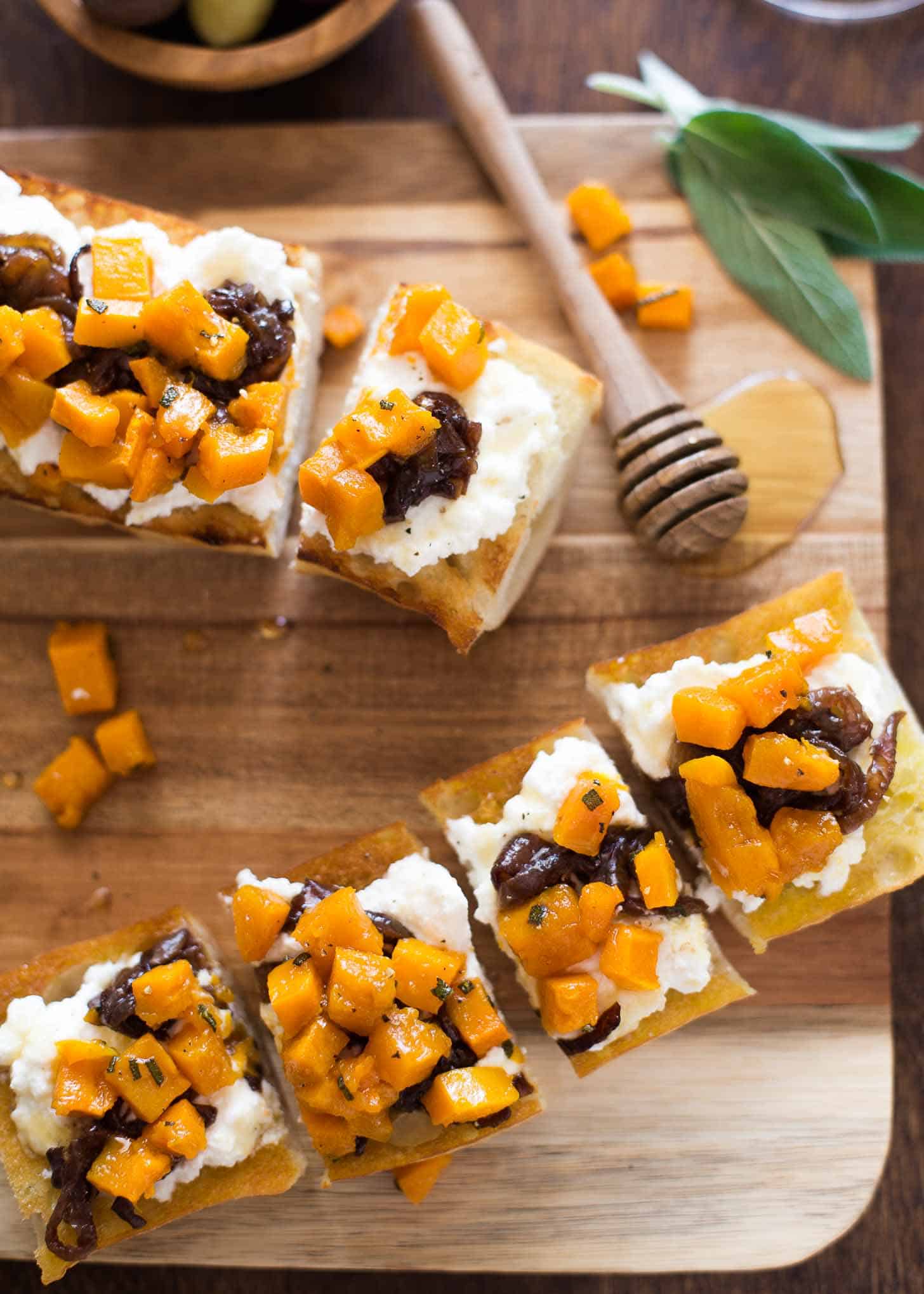 Vegetables
A great dinner is all about balance, so when planning side dishes to serve with lasagna, think lighter lean green veggies like roasted Brussels sprouts, broccoli (shown below), or steamed asparagus with a lemon butter to balance the meal. Sautéed Swiss chard, kale, and spinach-based dishes are also great options too, especially for cooler weather meals.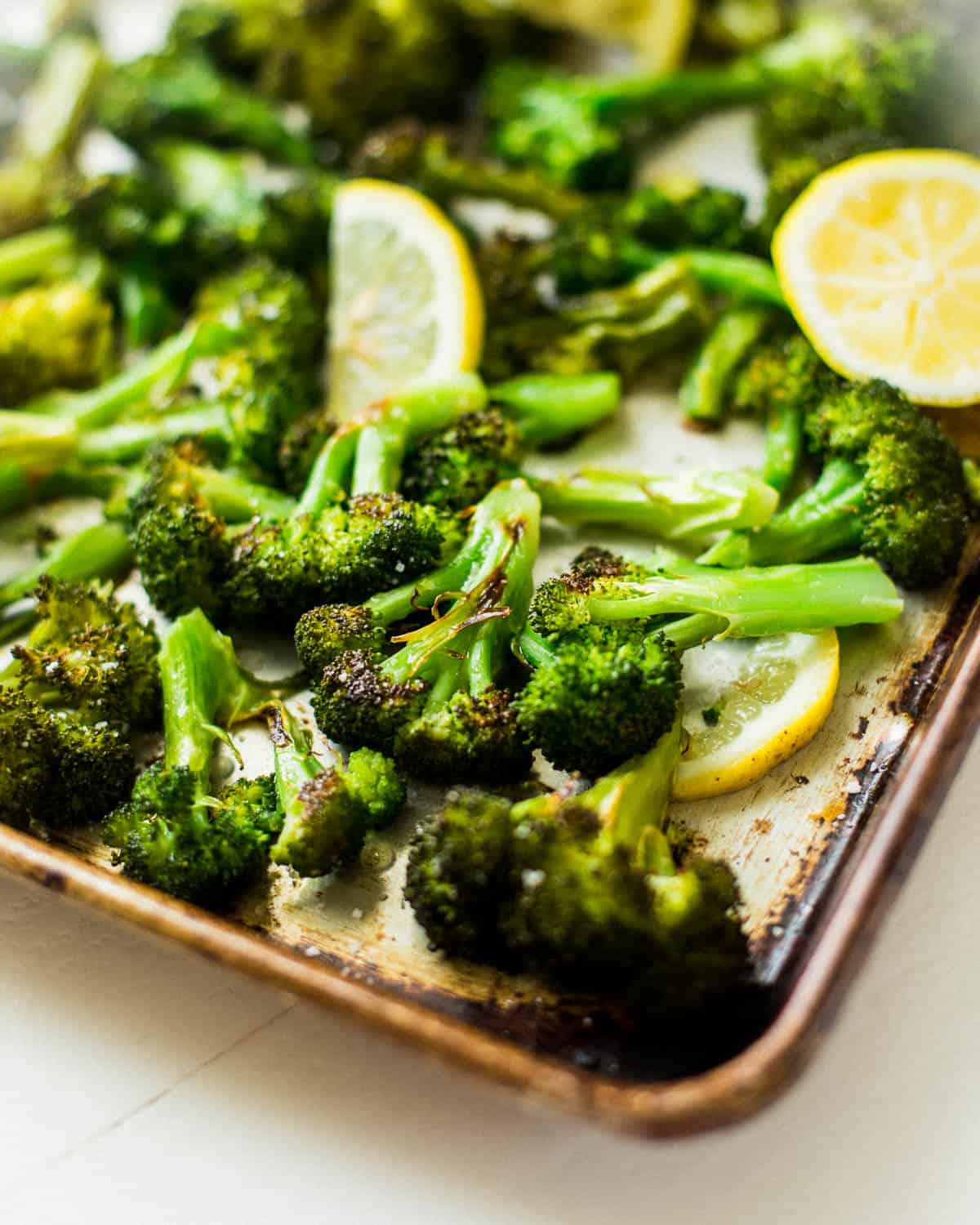 When summer squash and zucchini (shown below) are in season, these colorful vegetables can be sliced, diced, and ready to cook in minutes.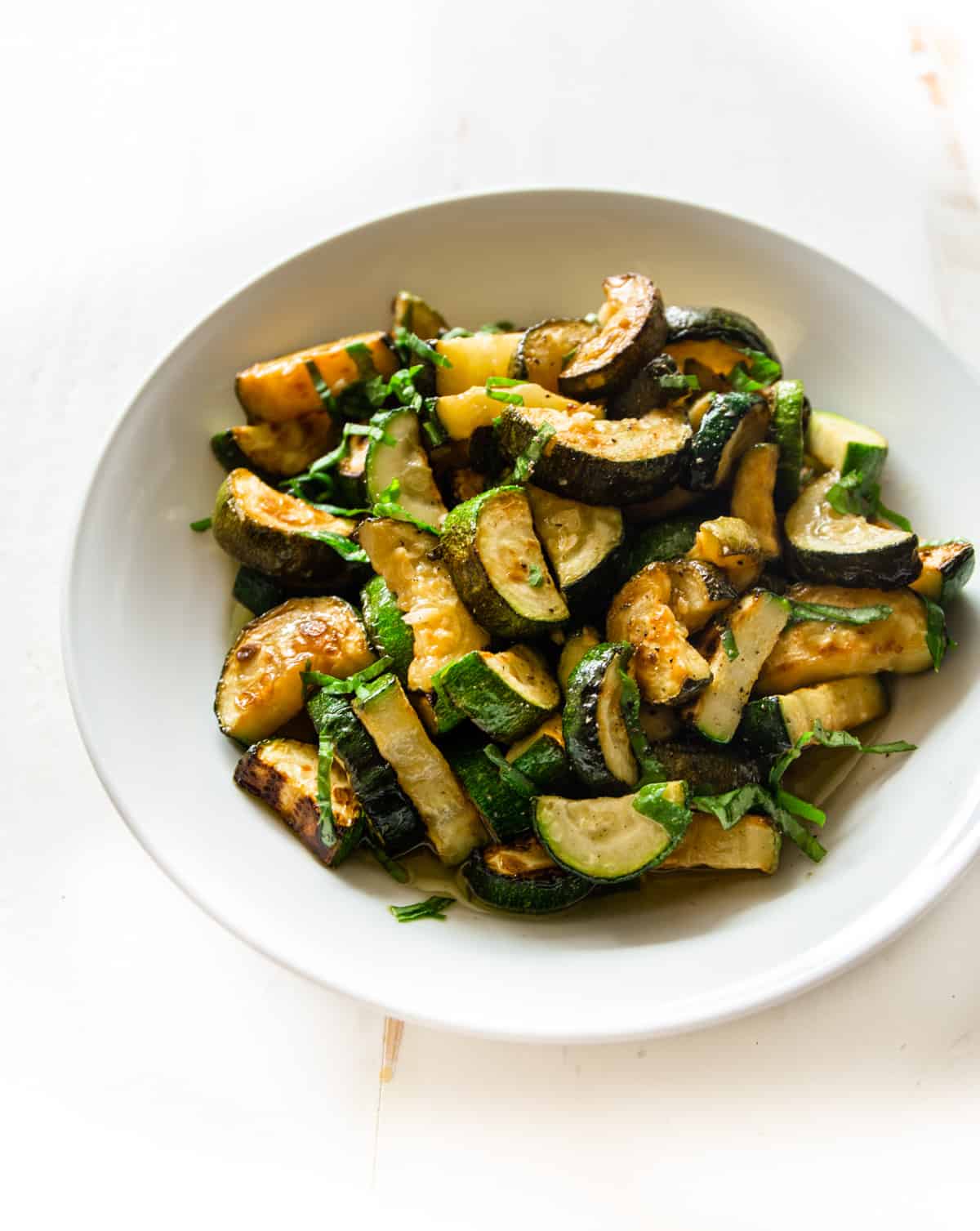 Salad
There is something about the cold crunch of lettuce contrasted with the warm, cheesy goodness of hearty lasagna that fits incredibly well. You can't go wrong with a fresh salad. If you're looking for something really classic, Italian House Salad (shown below) is an obvious choice.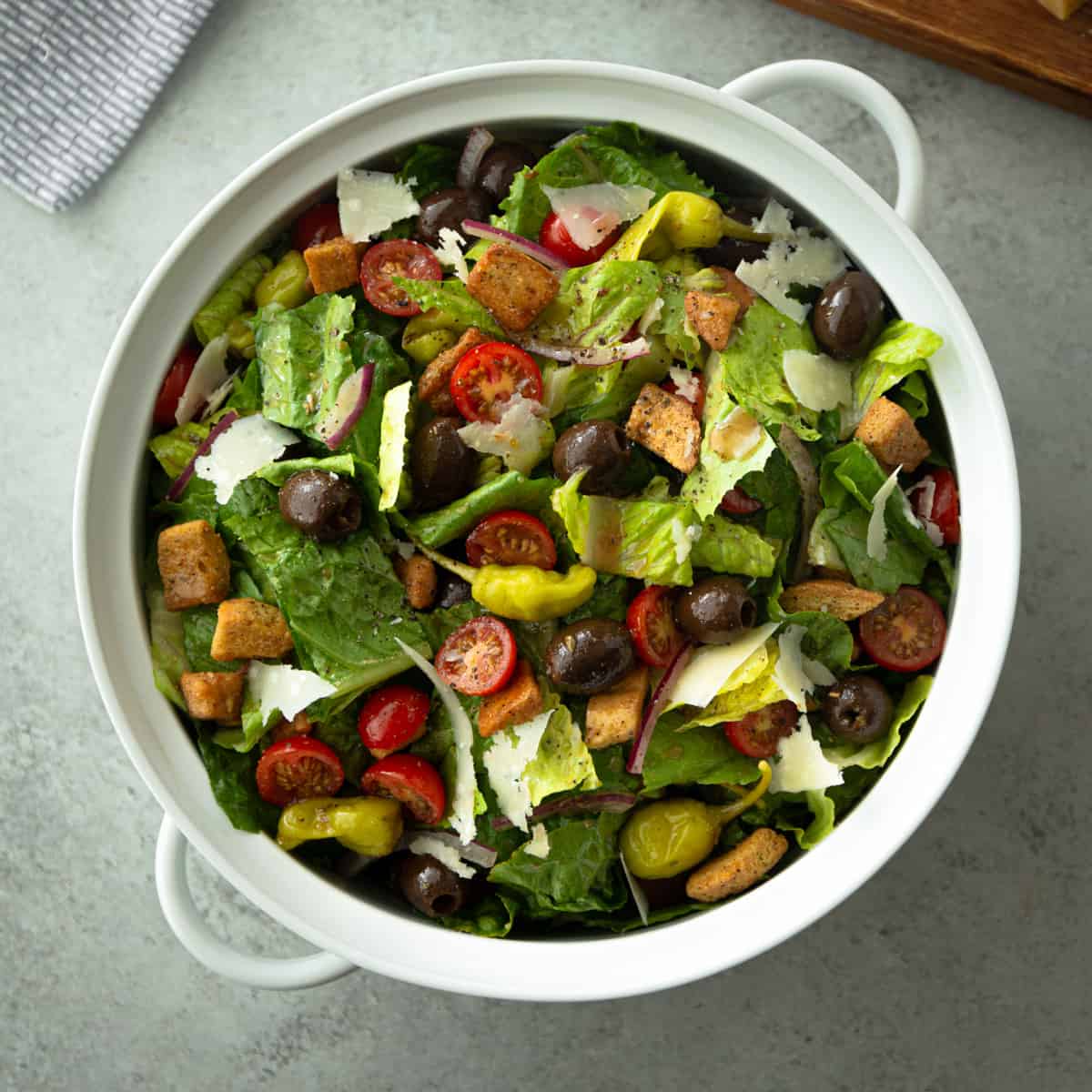 Greek salads with plum tomatoes, feta cheese, olives and a zippy vinaigrette are also great to pair with Italian comfort food. Wedge salads with chunky blue cheese are another great choice. In the fall, it's hard to go wrong with a Spinach and Apple Salad (shown below) on the side. Or, go super simple with arugula tossed with olive oil, lemon juice, and shaved parmesan.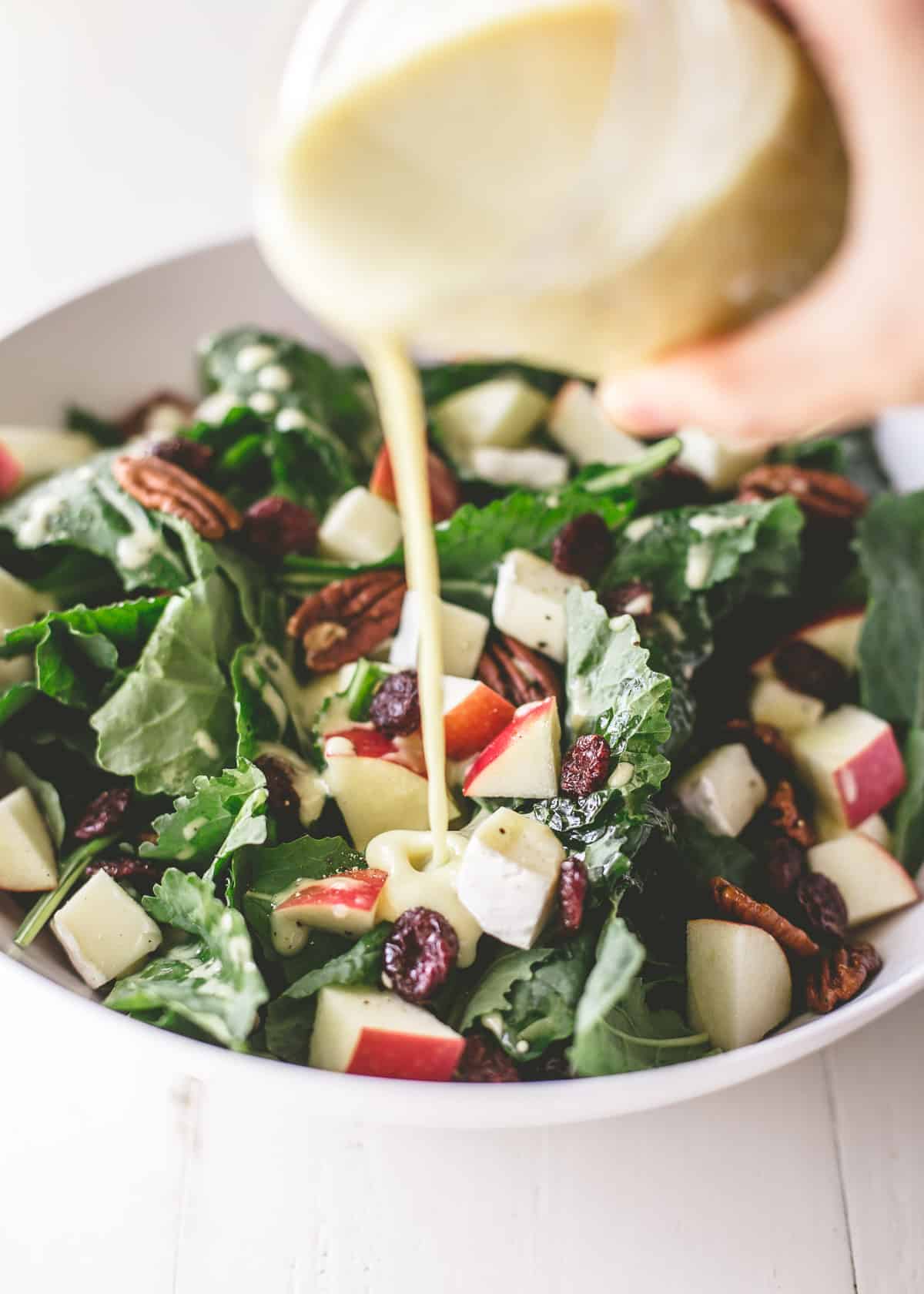 Bread
Serving bread with lasagna makes the table feel complete. Great slices of bread are perfect for swiping across the plate to get those last bites of tomato sauce and cheese. A great bakery loaf of French, Italian, or sourdough bread always pair well with the flavors of lasagna, so don't hesitate to just pick one up to simply slice and serve. If you're looking for something homemade these no-knead French loaves, and no-knead Italian focaccia (shown below) are rustic crowd-pleasers.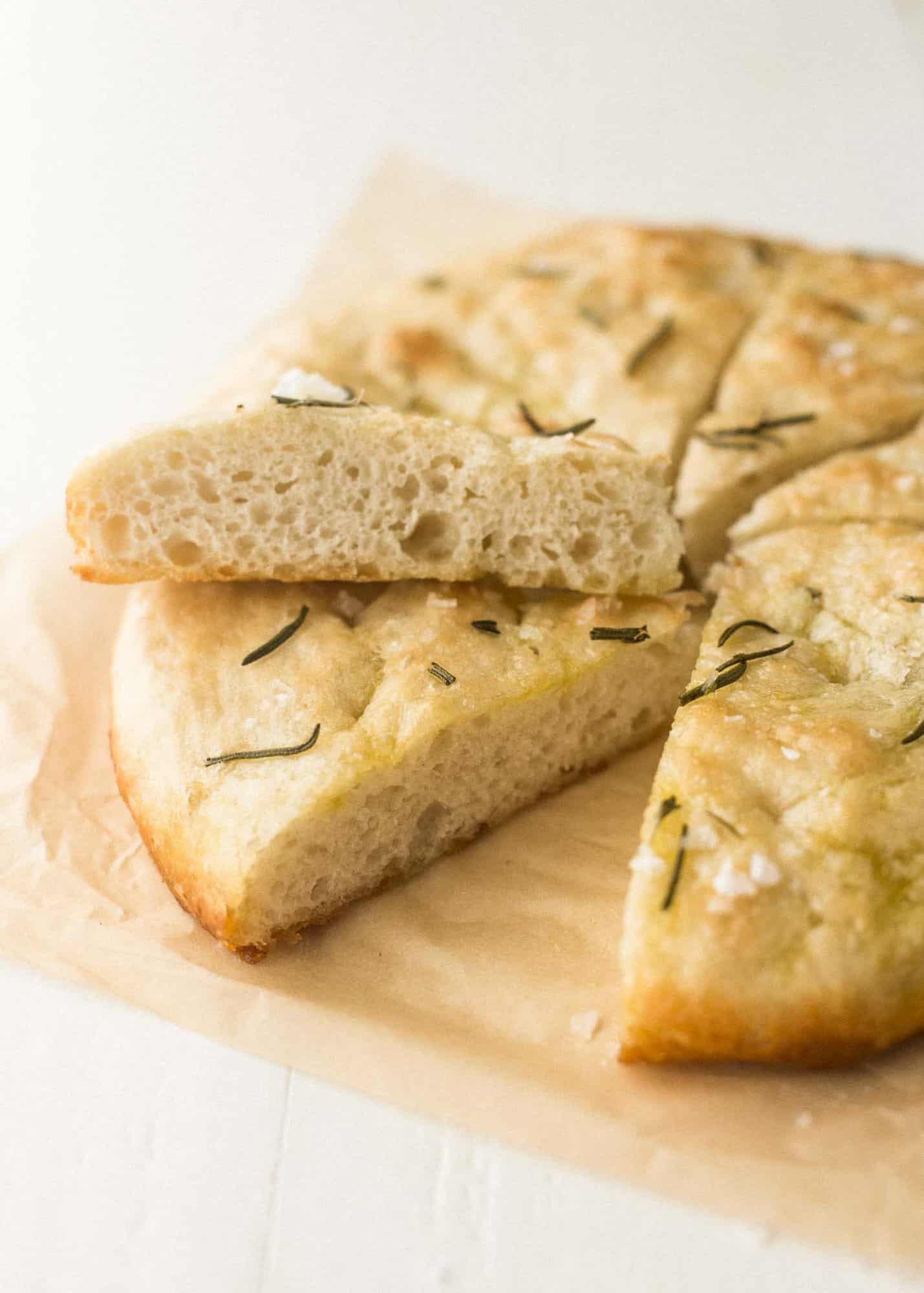 It's also hard to go wrong with classic dinner rolls. These quick-rising dinner rolls are light and fluffy or you could go for their garlic butter counterpart. For a semi-homemade option, and one that everyone always loves to see on the dinner table, grab some store-bought Hawaiian rolls and make Garlic Bread Hawaiian Rolls (shown below).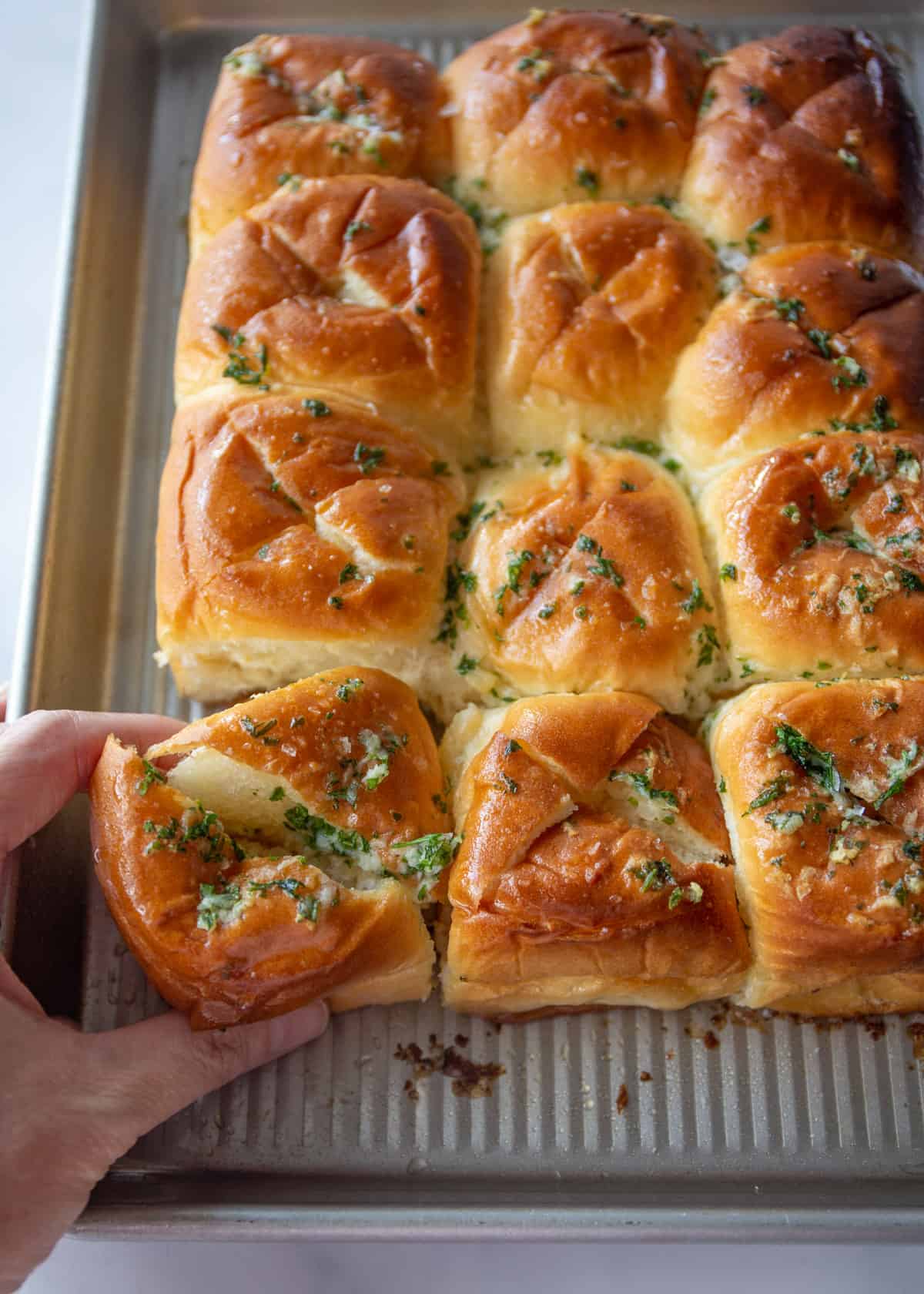 Chicken or Pork
If you're serving a vegetable or vegetarian lasagna, a meat-based side dish can see a great option for rounding out the meal. Go with an Italian staple like whole-roasted chicken, braised chicken, or oven-baked crispy chicken. Don't be afraid to integrate a warm and comforting Italian meatball soup , or juicy herb-rubbed pork tenderloin (shown below) in your dinner plans.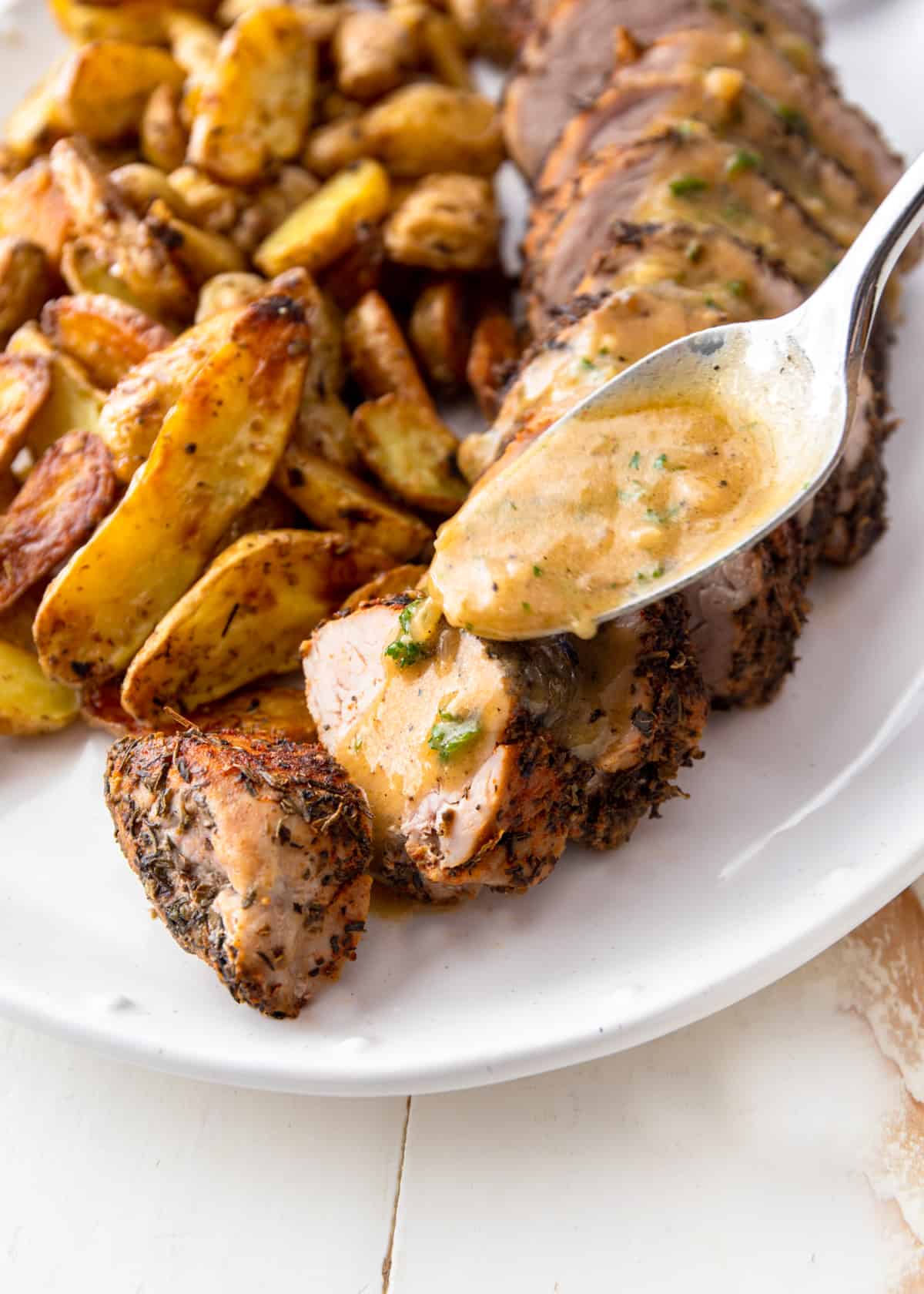 Fish
In Italy, lasagna is sometimes served as the first course of the meal, rather than as the main course. If you're in the mood to switch things up, serve a whole roasted fish, roasted salmon filets (shown below), or slow roasted halibut as your entree, and let lasagna play a supporting role.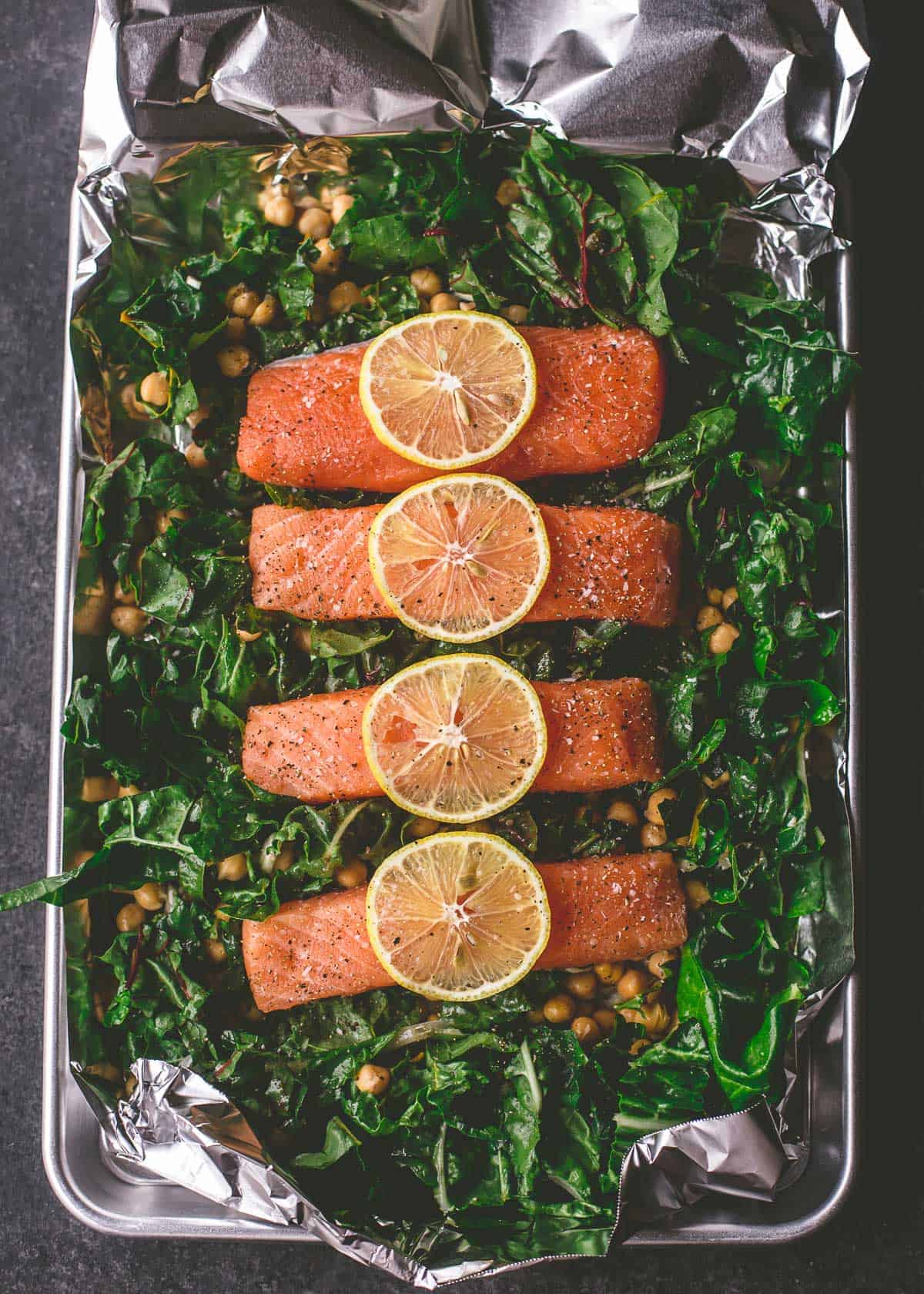 Best Wine to Serve with Lasagna
In a classic case of what grows together, goes together, some of the best wines to serve with meaty, cheesy, tomato-based lasagnas are Italian red wines, specifically those with a higher acidity that can stand up to the acid in tomato sauce.
Some of the most popular wine pairings for rich bolognese lasagna include Sangiovese – look for wine labels with Brunello di Montalcino or Vino Nobile di Montepulciano. Chianti and Chianti Classico, which are Tuscan wines that must be made with 80% Sangiovese, and are often blended with small amounts of Cabernet Sauvignon, Merlot, Syrah, Trebbiano or Malvasia are great too.
The super low tannins and high acid in Barbera, which is a Northern Italian grape, just sings with lasagna. Barberas are also an excellent value wine.
Enjoying a vegetarian or pesto-based lasagna? Give a light to medium-bodied Italian white wine a go. The crisp acidity and bright aromatics in Vermentino make it one of the best white wines to serve with vegetarian lasagna. Similarly, Sauvignon Blanc, whose high acidity often leads to comparisons with Vermentino, is also a great choice.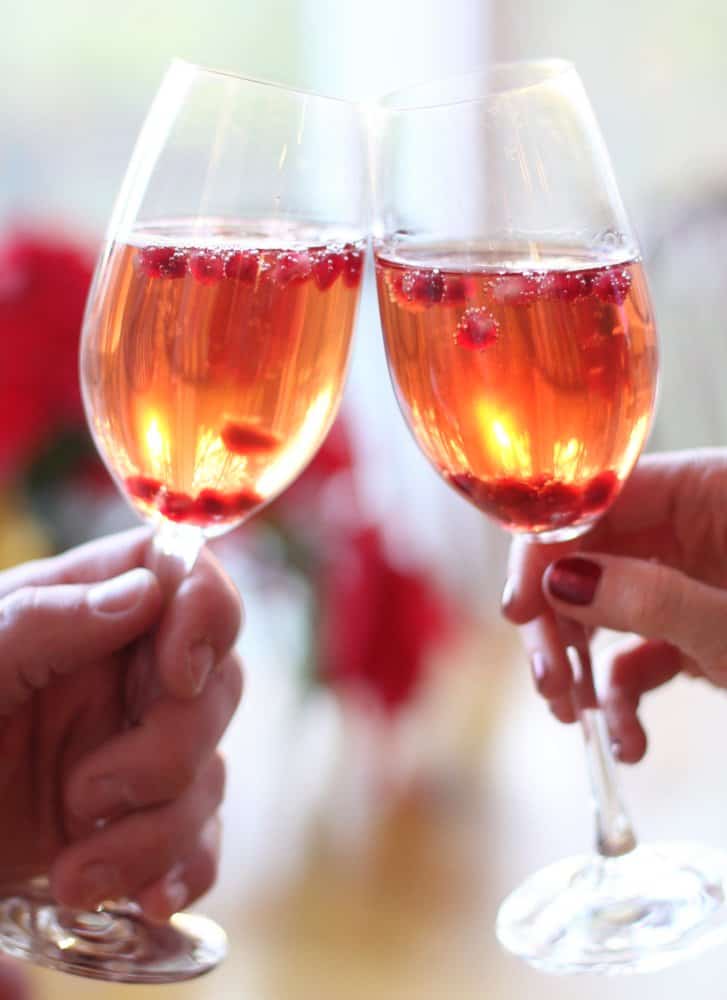 Dessert
You're about to reach the end of your dinner, it's time for the big question: what dessert to serve with lasagna? If lasagna was the star of your dinner, then serving a lighter or fruit-based dessert is a great note to end on. Sorbets, gelatos (pistachio and stracciatella are classic Italian flavors), spumoni, or shaved ice will leave your family and friends cool and refreshed.
Feel like recreating the vibe in your favorite neighborhood Italian restaurant? Cannoli, tiramisu, creamy panna cotta or biscotti are great options. And if you want to bake something yourself, try a Ricotta Cake or Semolina Cake (shown below) for some of those Italian flavors.
You could also offer your guests a quintessential Italian espresso to cap off their meal!
Some of my Favorite Tools