30 Quick and Easy Weeknight Meals
Published Jan 27, 2021•Updated Aug 30, 2022

A great big roundup of 30 Quick and Easy Weeknight Meals to make for dinner this week.
We've reached the point in January that many of us (maybe it's just me?) hit a speed bump in whatever New Year energy we brought to the kitchen. The first few weeks of January I check out new cookbooks, recommit to trying new dishes, and generally breath life back into dinner. And then, a few weeks in, I inevitably hit a lull. It's winter and the bright flavors of spring haven't arrived. Maybe we find ourselves dreaming of grill weather or fresh-veggies-from-the-garden weather, or just wanting to pour everyone a bowl of cereal for dinner. (Again…maybe it's just me.)
So, take this as your meal planning jump start. 30 ideas for quick and easy weeknight meals that are simple, adaptable, and have short weeknight-friendly ingredient lists. Enjoy!
This dish has endless possibilities and it barely needs a recipe – just chicken with green salsa (salsa verde) and a few seasonings in the slow cooker. No pre-cooking needed. Use the tender shredded chicken in quesadillas, tacos, nachos, fajita soup.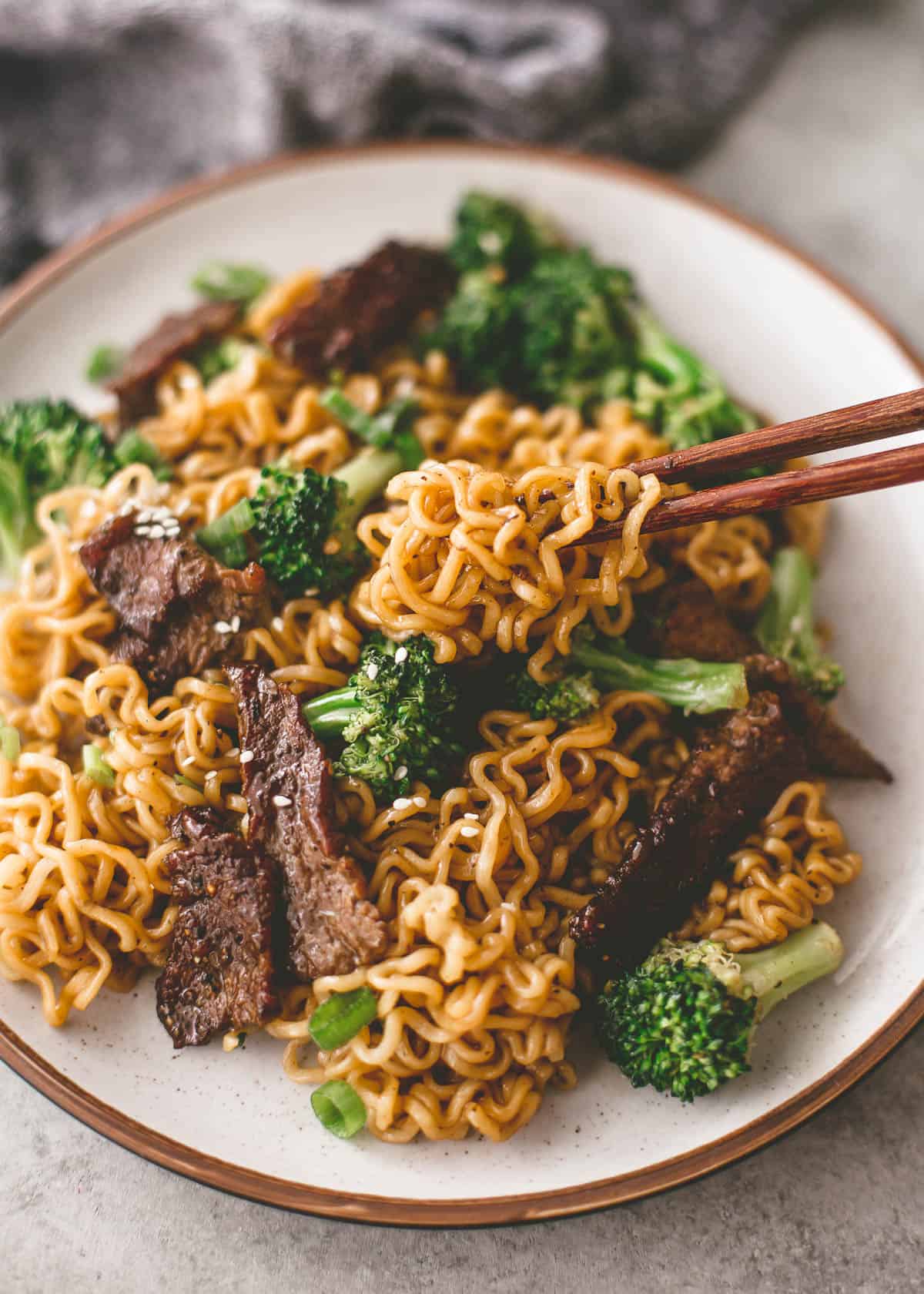 This fast and easy Beef and Broccoli Ramen Stir-Fry takes less than 30 minutes and is as satisfying as any takeout dish. It's also easy to customize – try different vegetables or tofu or chicken for the steak.
There's no pre-cooking needed for this easy Slow Cooker Hawaiian Chicken that is sweet and savory with BBQ sauce, pineapple, and soy sauce. Just combine everything in the bowl of a slow cooker and serve the saucy chicken over rice or on sandwich buns.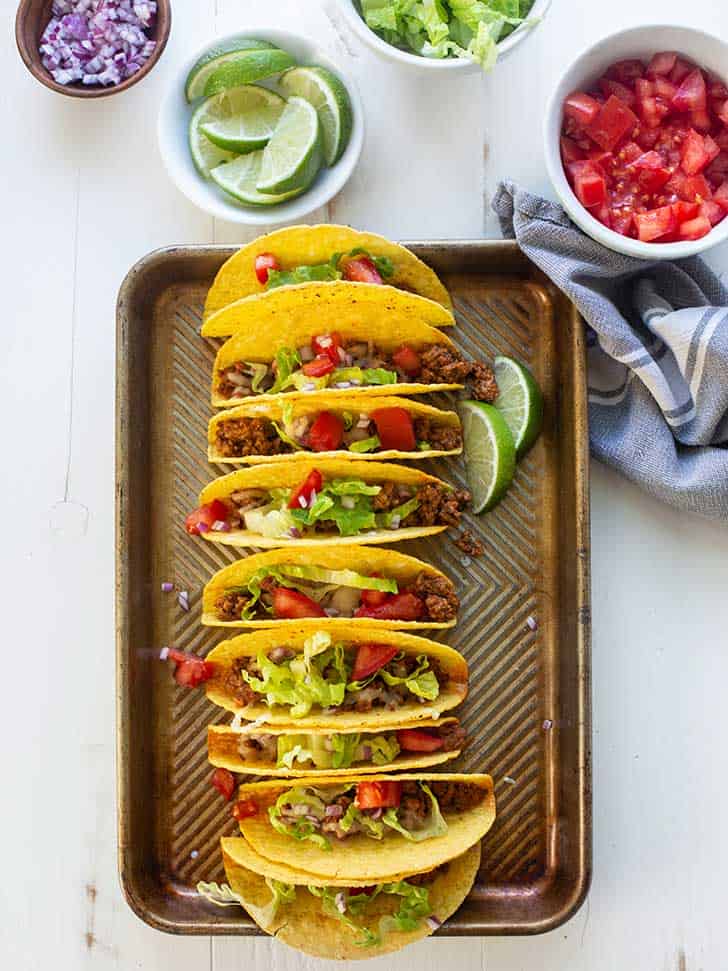 Want to make crispy tacos for a crowd? Try baking them on a sheet pan! When making Sheet Pan Tacos, the taco shells get crisp and golden while the cheese melts. Pile on the fresh toppings and they're ready to serve.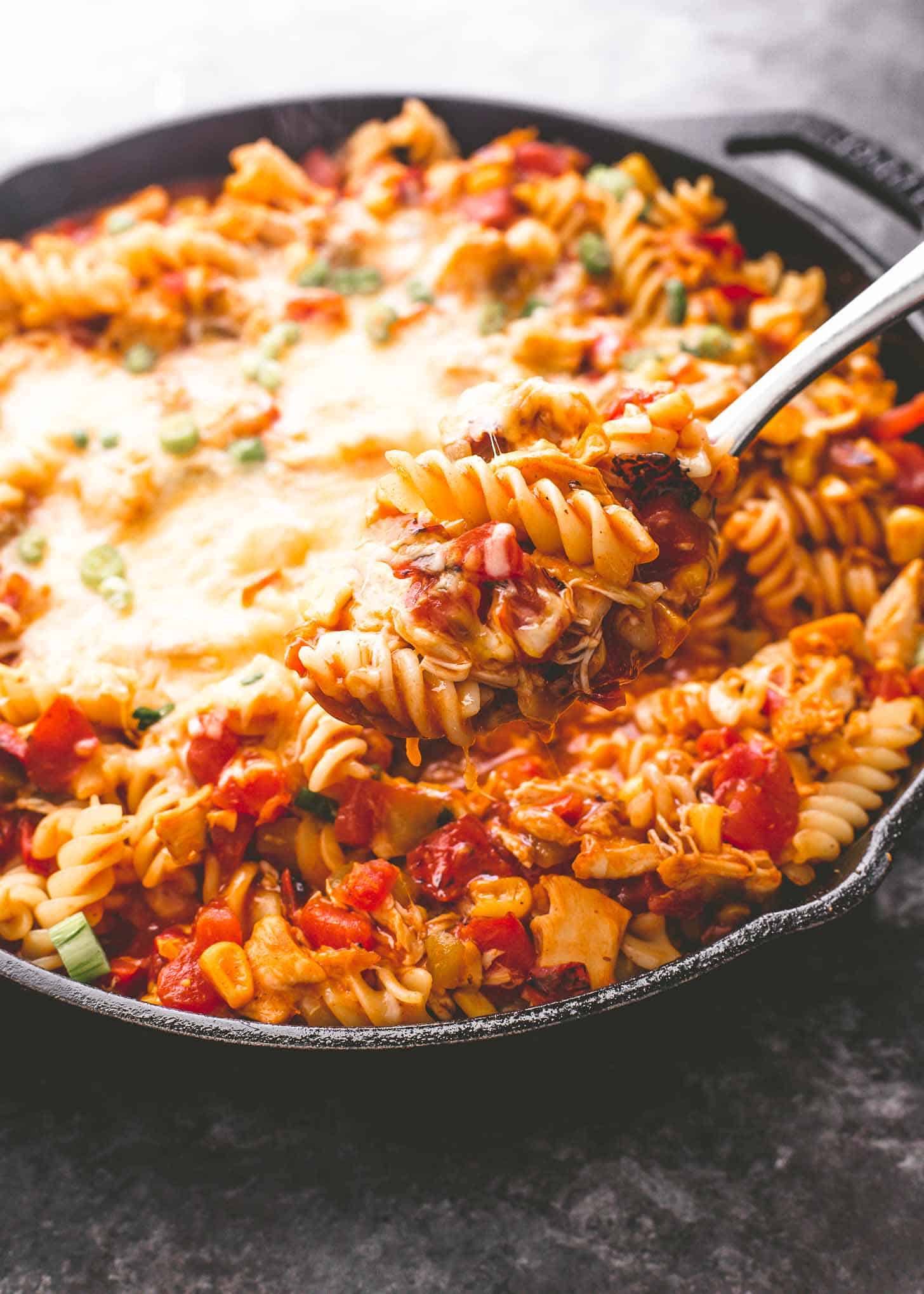 Chicken Enchilada Pasta takes the flavors of classic enchiladas and transforms them into a hearty and cozy one-pan pasta. This family meal uses pantry / freezer staples and can be made in about 30 minutes.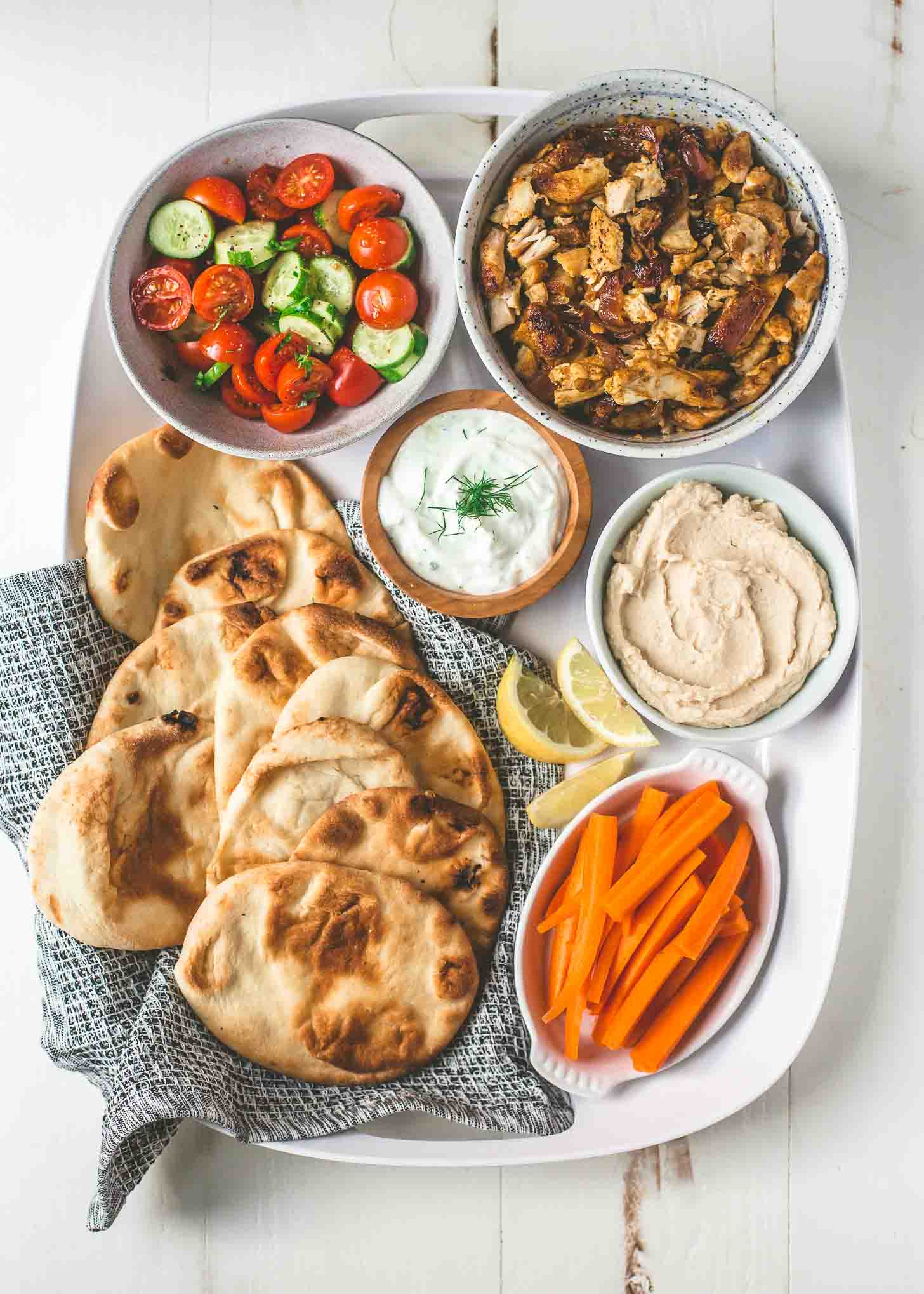 This is one of our favorite family meals. An easy marinade made with Moroccan spices and lemon juice gives this sheet pan chicken all the bold, fresh, fragrant flavors of the best chicken shawarma in only 30 minutes (plus time to marinate). Serve it family style with pita bread, hummus, fresh vegetables, and yogurt dipping sauce so there's something for everyone.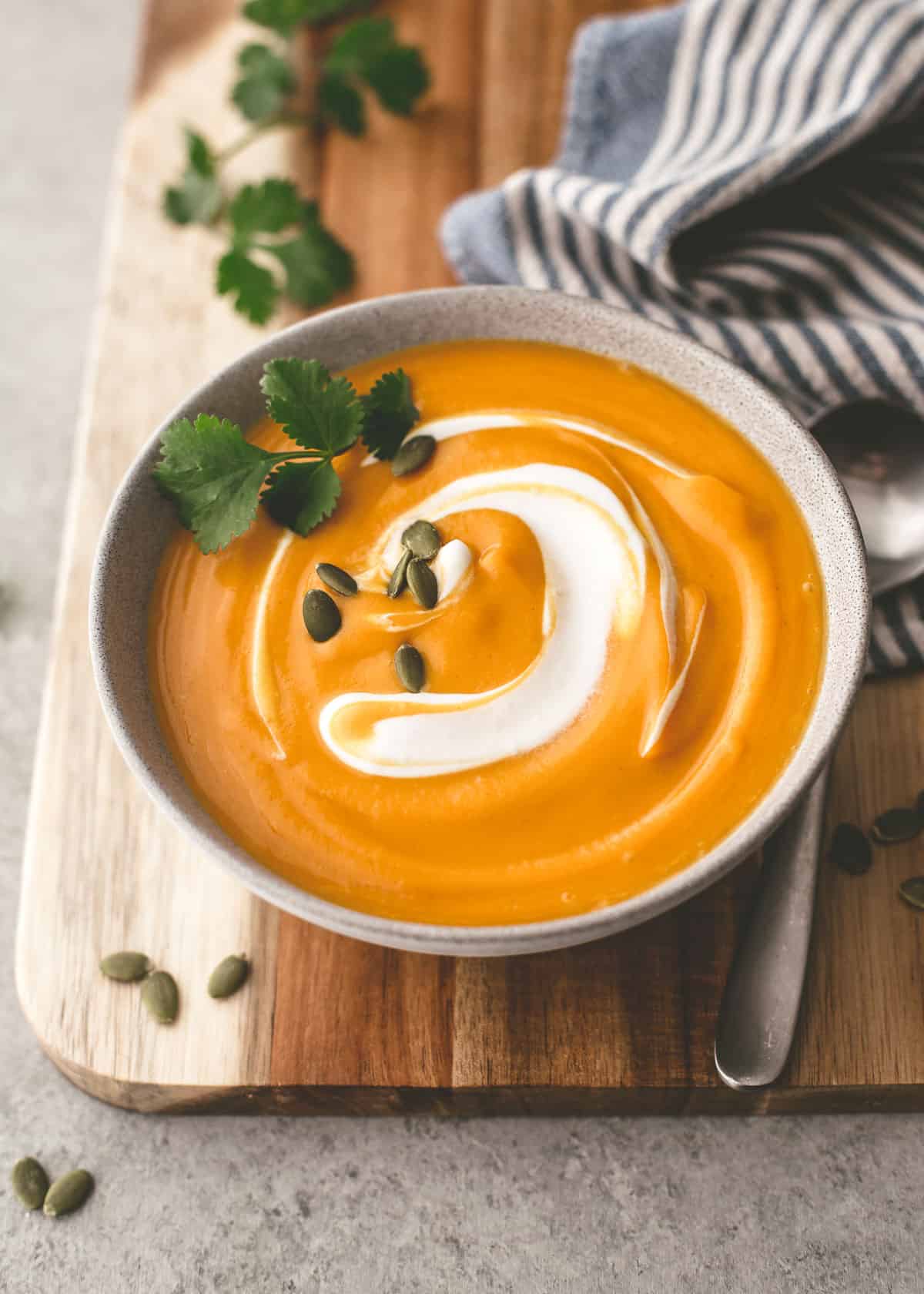 Warming turmeric and ginger make this creamy Butternut Squash Soup perfect for cool weather. Roasted carrots and apples help to build flavor. This soup is cozy and satisfying, but also just happens to be full of good-for-you ingredients, is vegan, paleo, keto, and W30 friendly. Freezes great too!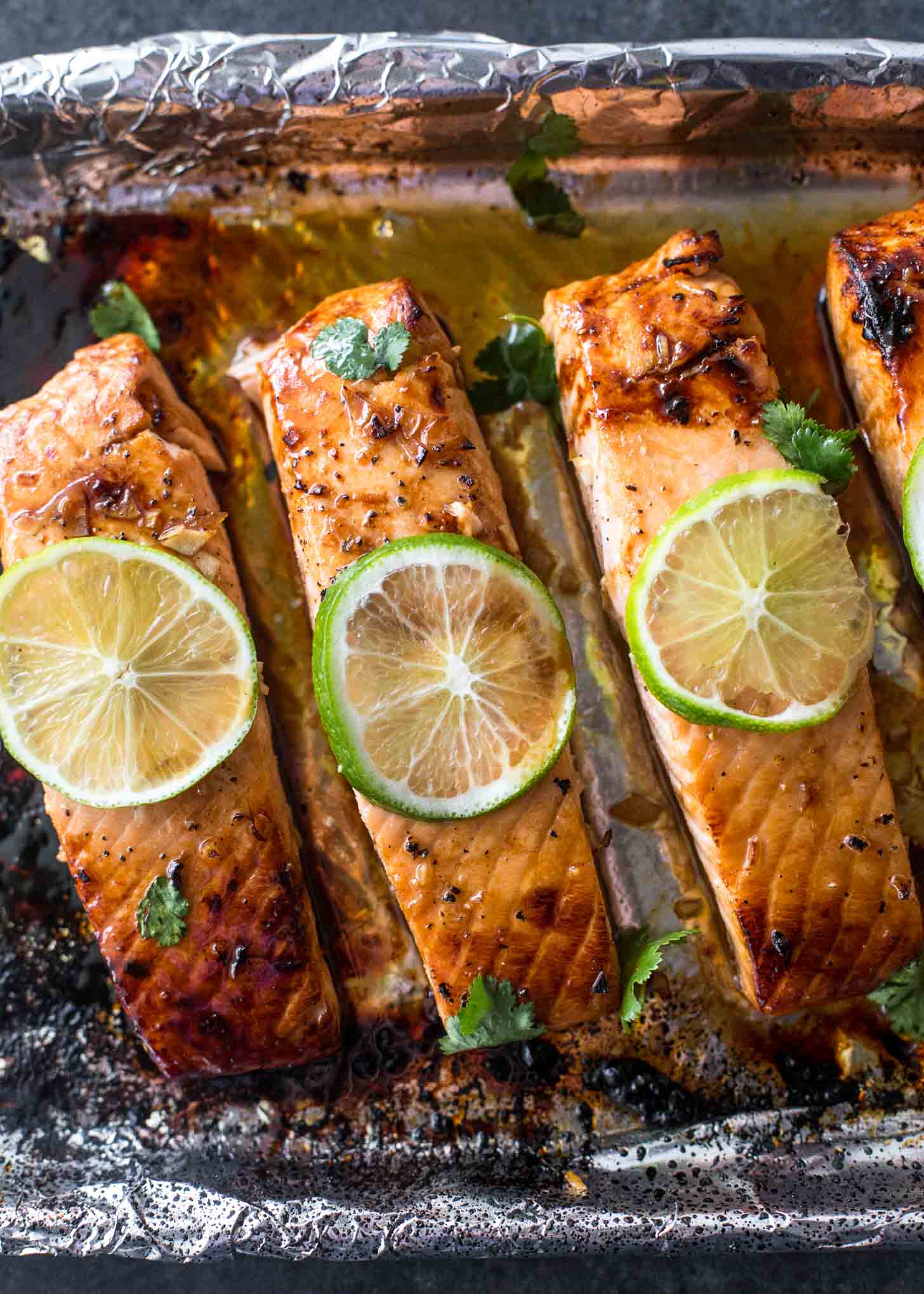 Honey Lime Salmon has layers of flavor from a quick marinade, sweet and sour glaze, and is finished with more fresh lime juice. It cooks on a sheet pan under the broiler, resulting in tender fish with a golden brown surface.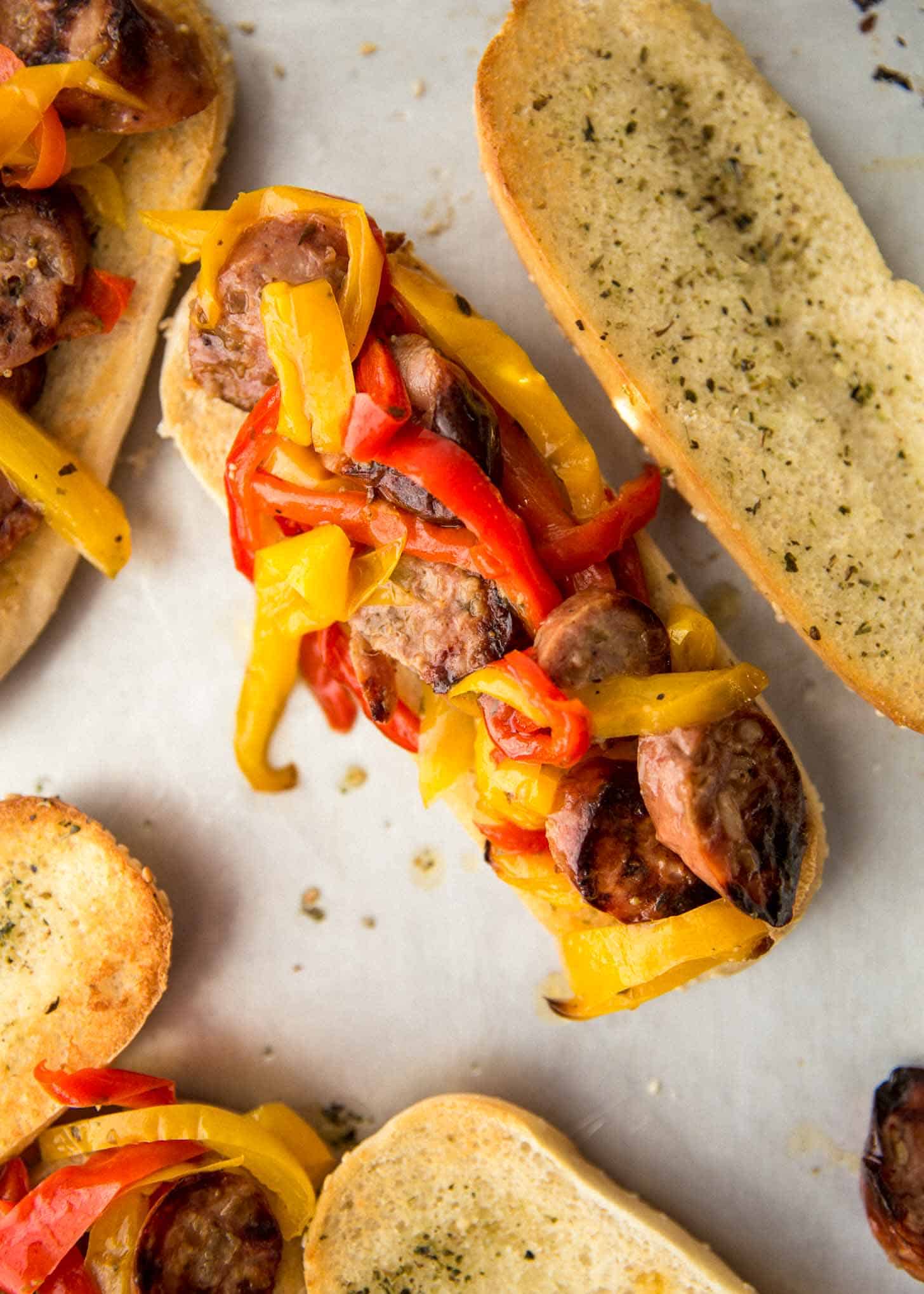 With savory sausage and colorful bell peppers, Sheet Pan Sausage and Peppers is a quick and easy meal that all comes together on one sheet pan. Make them into sandwiches or serve the sausage and peppers alone for a low-carb option.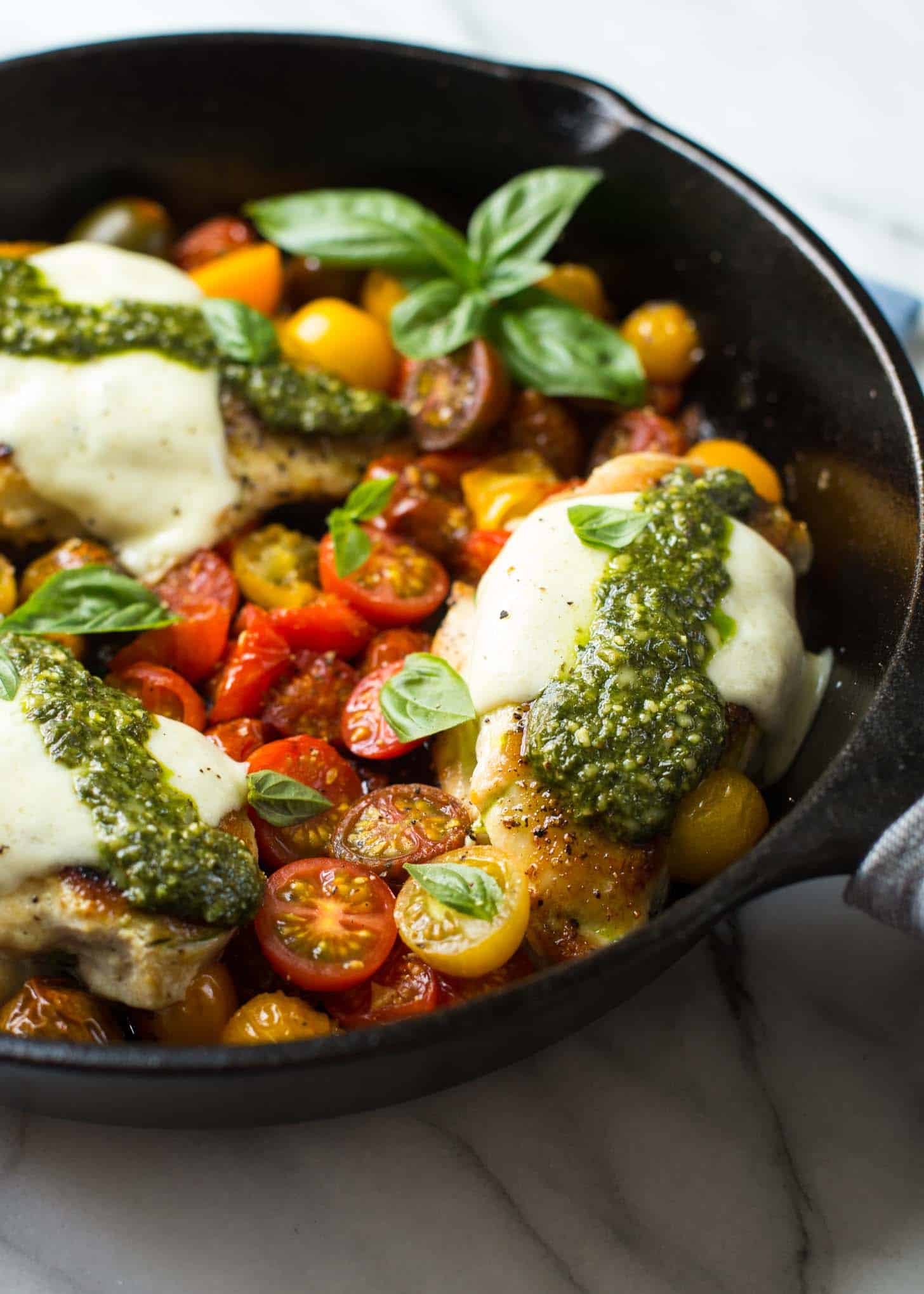 Caprese Chicken with Pesto is all the great flavors of a caprese salad with seared chicken breasts in an easy one-pan dinner! Serve it over zucchini noodles, pasta, quinoa or rice. This tasty dish is both gluten-free and keto.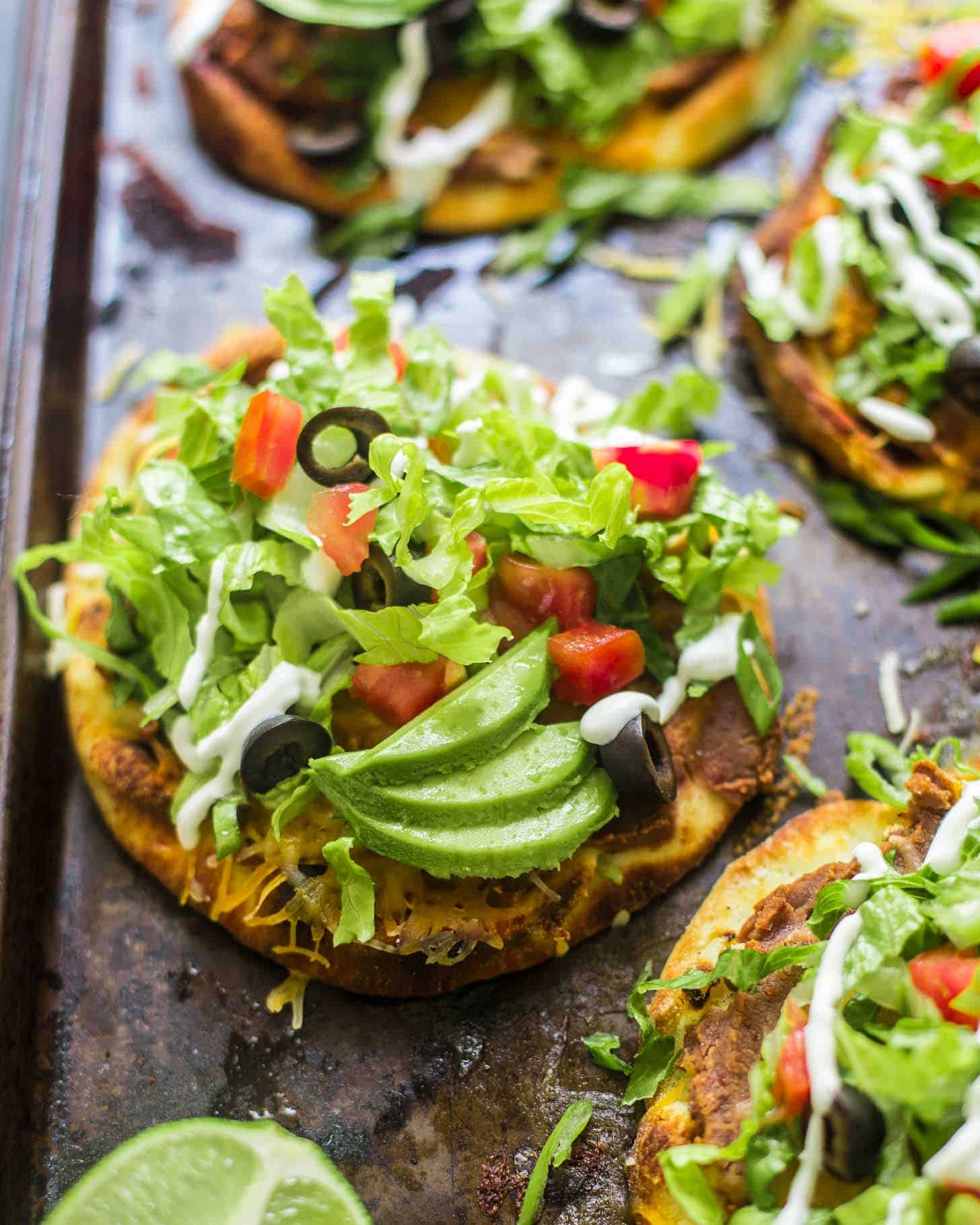 Mexican Pita Pizzas are what you get when tacos meet pizza in a weeknight dinner that can be on the table in about 20 minutes. We love to customize these, so set out your favorite taco toppings and let everyone assemble their own!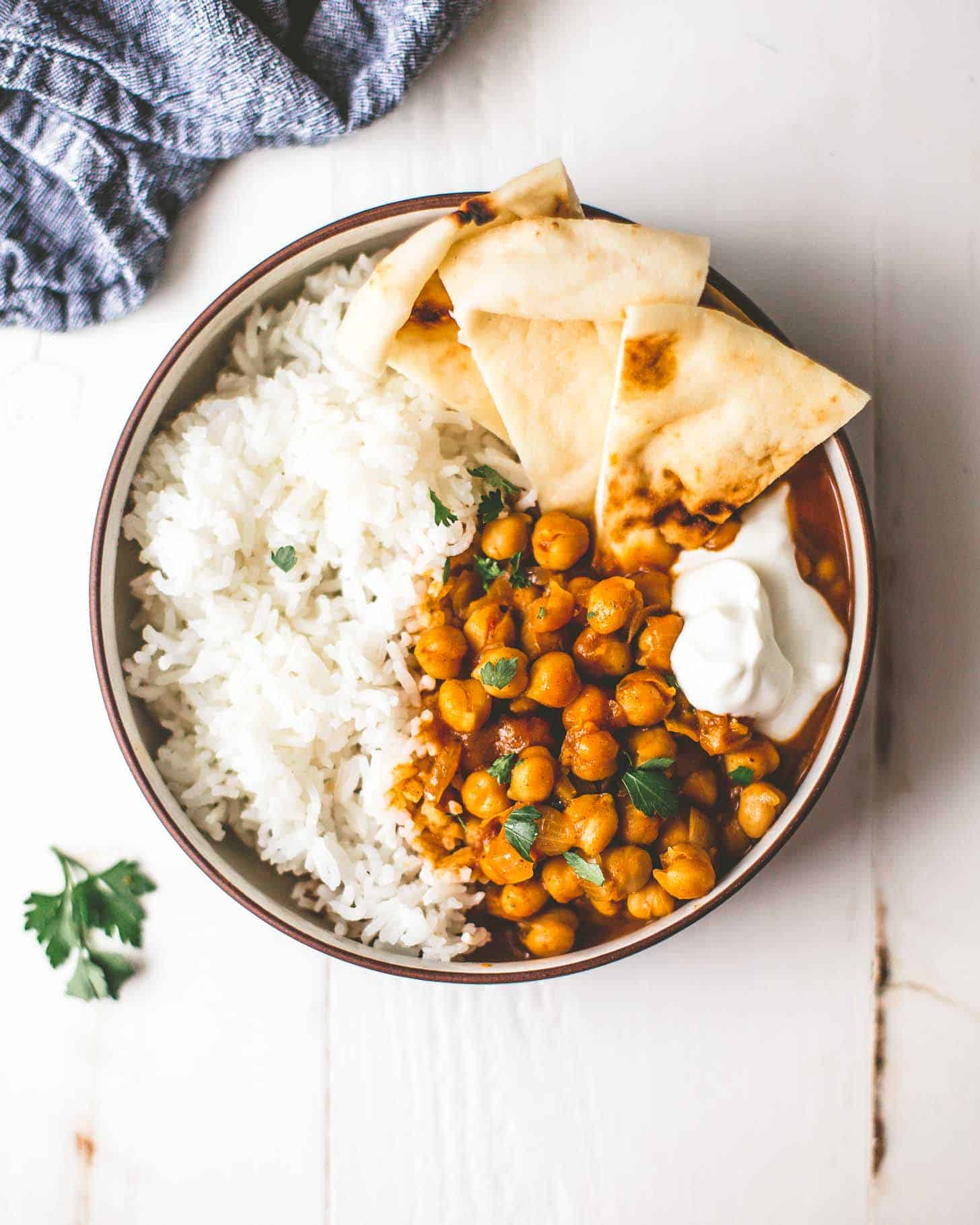 If the Instant Pot is your weeknight go-to, try this quick and easy creamy curry that uses pantry staples and comes together in minutes.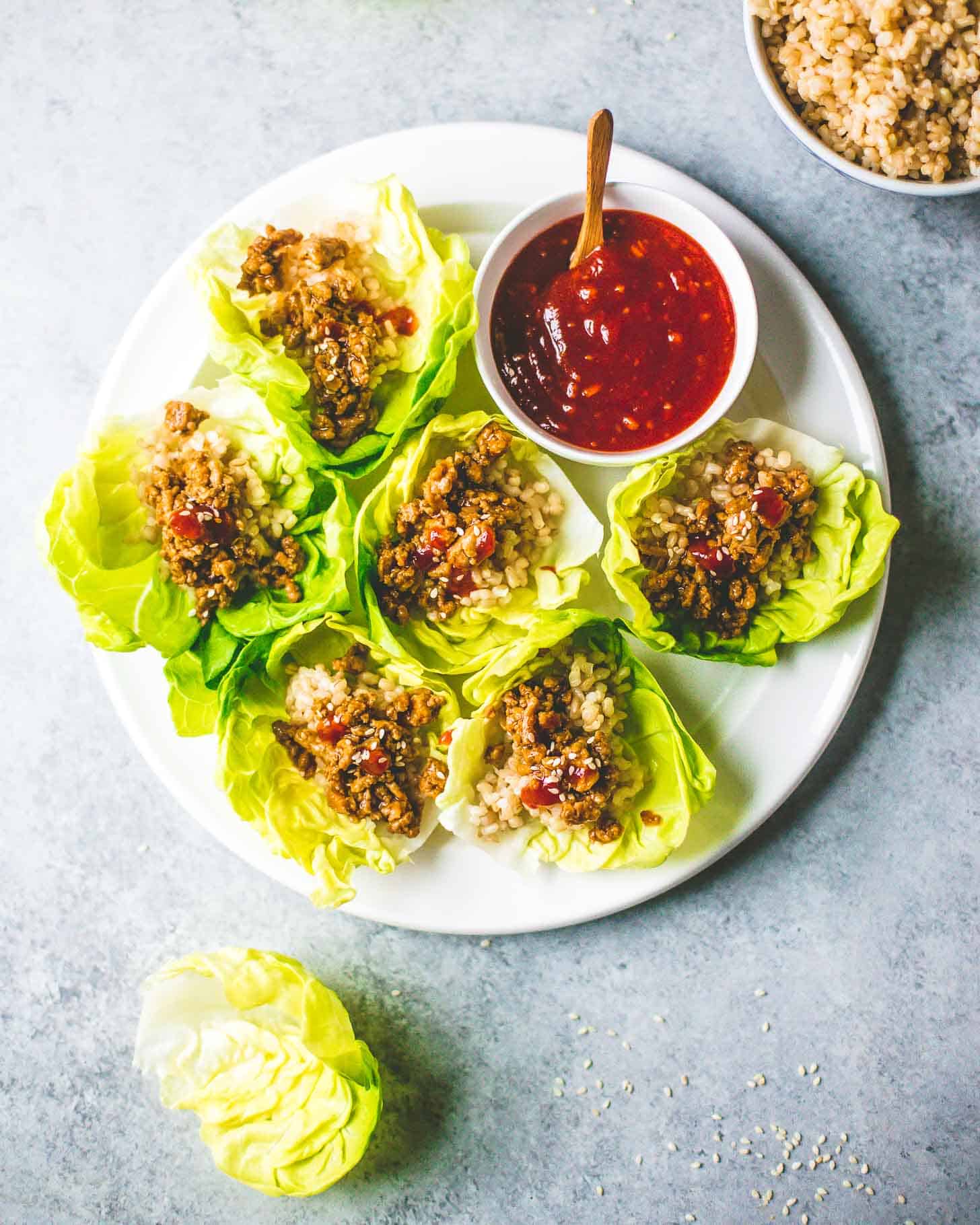 No chopping or lengthy prep required for this easy weeknight meal of crisp lettuce wraps filled with saucy Korean ground chicken. The sauce is sweet and savory – spice it up as much as you'd like!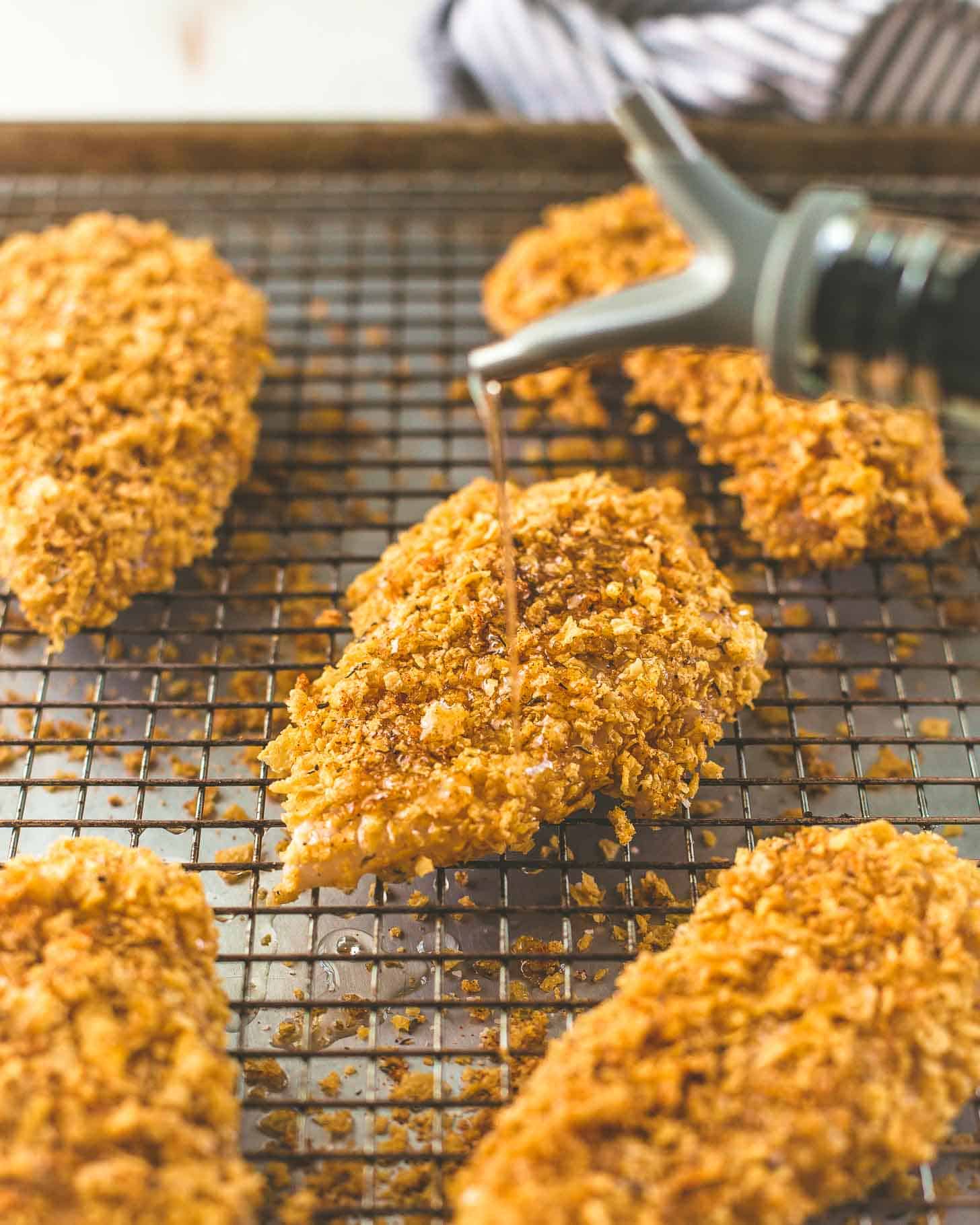 Cornflakes and a special mix of spices give these tender slices of chicken breast a super crunchy crust. A great (and healthier) substitute for fried chicken!
With layers of seasoned ground beef, tortillas, enchilada sauce, and cheese, Taco Casserole is a fun weeknight meal that can be made ahead. It's taco night with everything baked together in a single dish. We keep one of these in the freezer at all times for an easy dinner.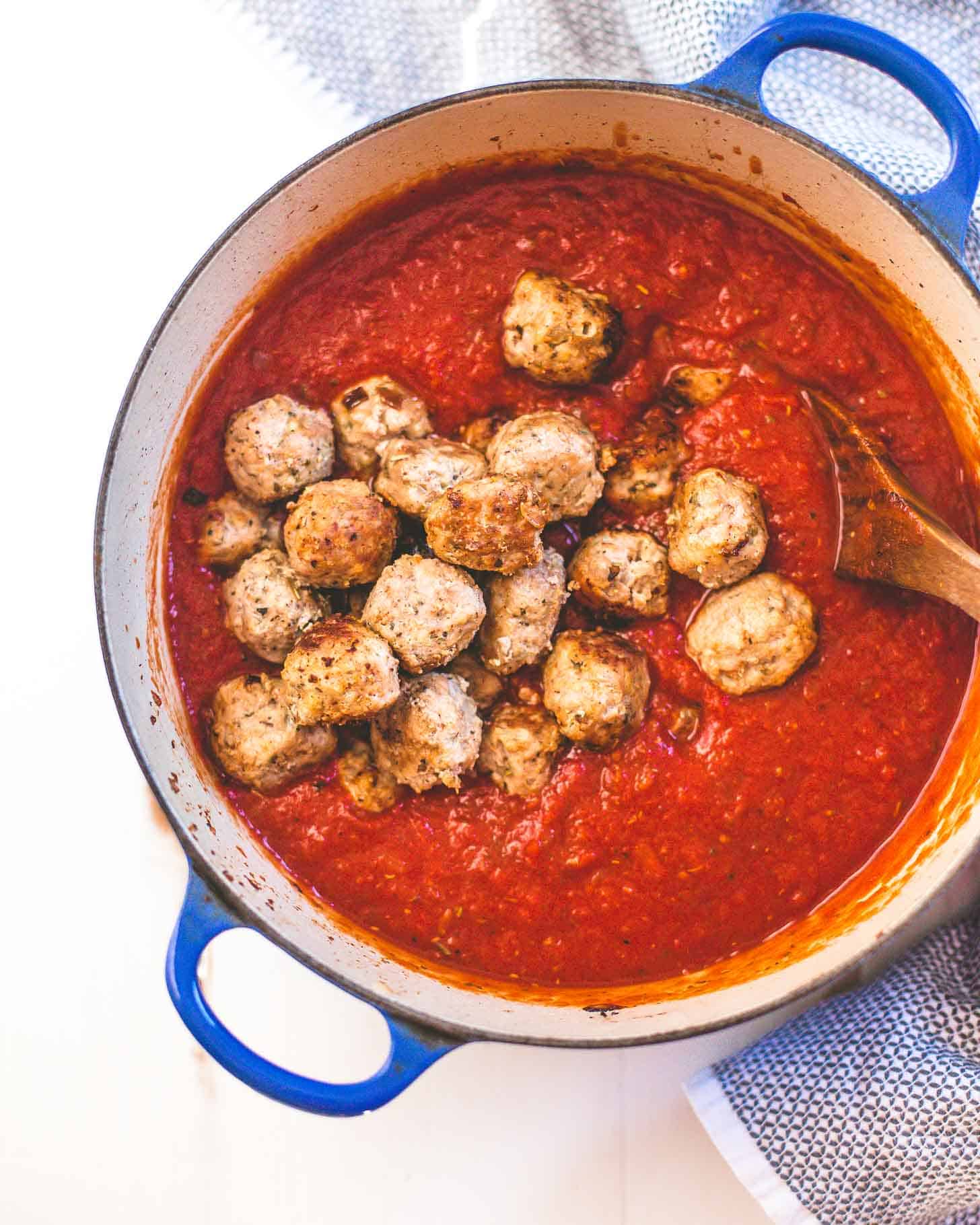 One-Pan Italian Turkey Meatballs with Easy Marinara Sauce are seasoned with a blend of dried herbs and, using a few tips provided, come out tender and full of flavor. Once the meatballs have been formed, the dish comes together in a flash.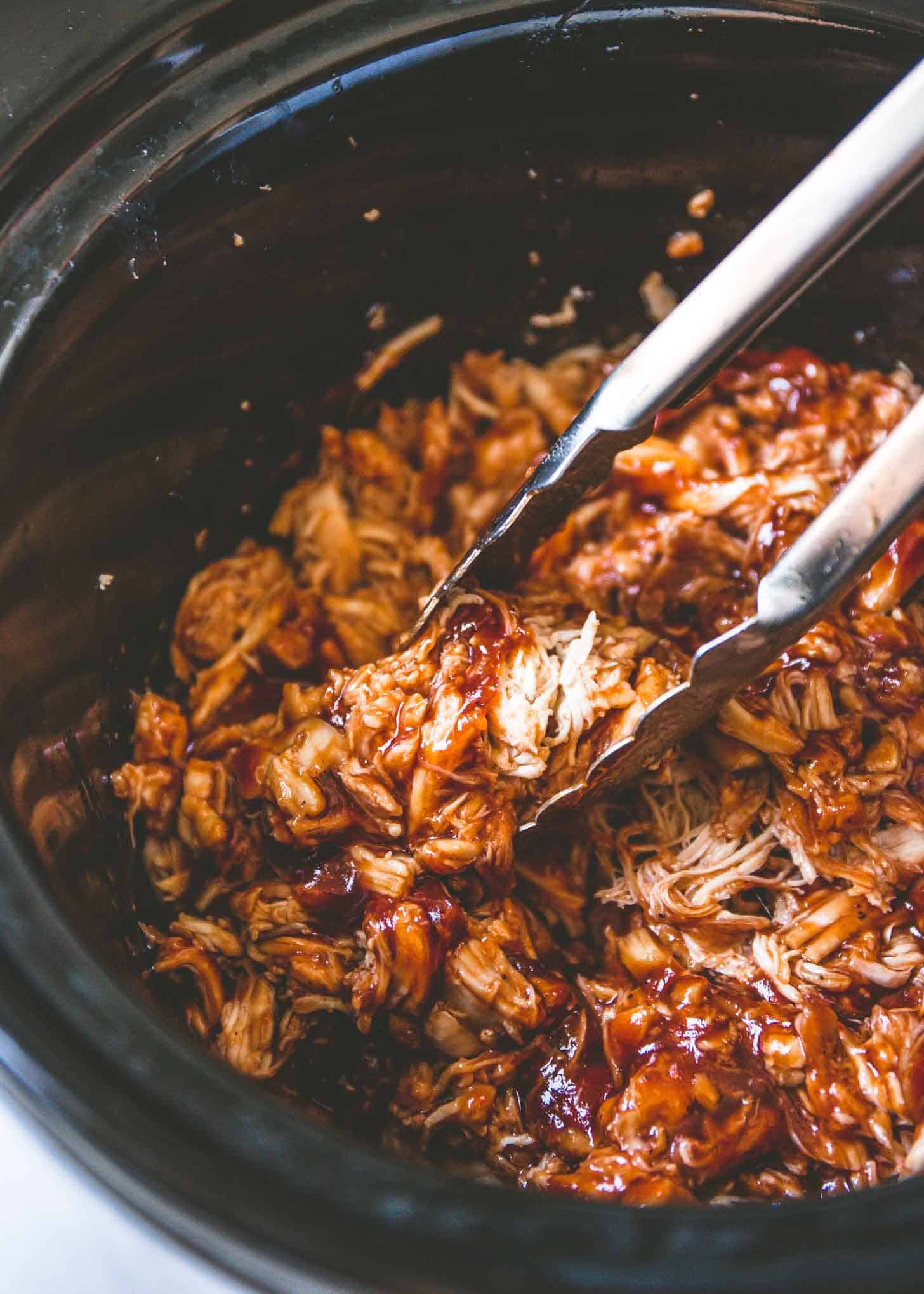 Sitting down to a meal of BBQ Pulled Chicken any time of year is to embrace the taste of summer. Make this weeknight-friendly meal in the slow-cooker or Instant Pot. It's freezer-friendly too!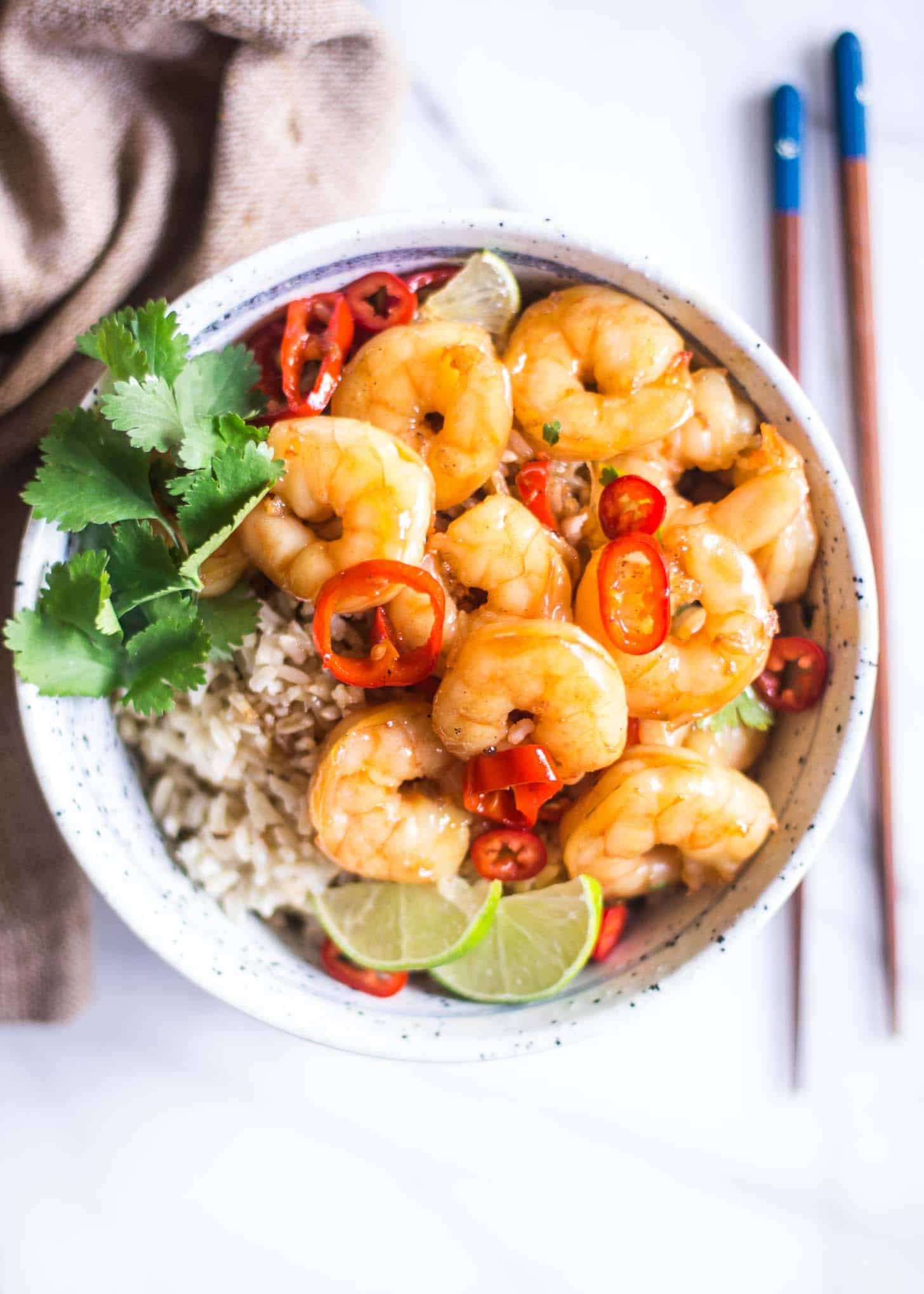 A sweet and savory sauce coats this Honey Lime Shrimp in this super fast dish that comes together in under 15 minutes. Serve the shrimp in rice bowls, tacos or salads.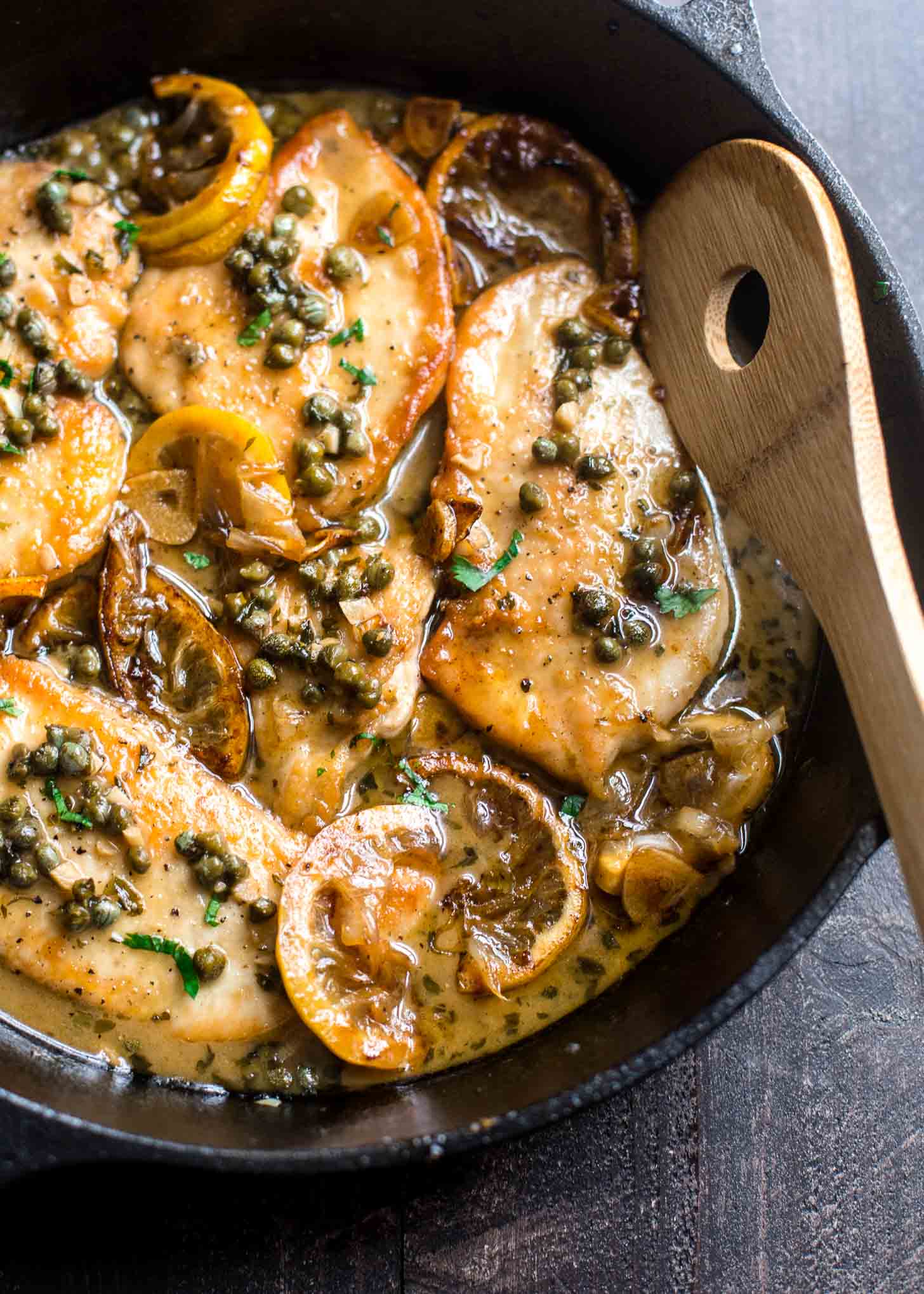 Lemon Chicken Piccata is a one-pan dish with a fresh twist. Charred sweet and sour lemon slices give seared chicken big lemon flavor and the light, creamy pan sauce is great over pasta.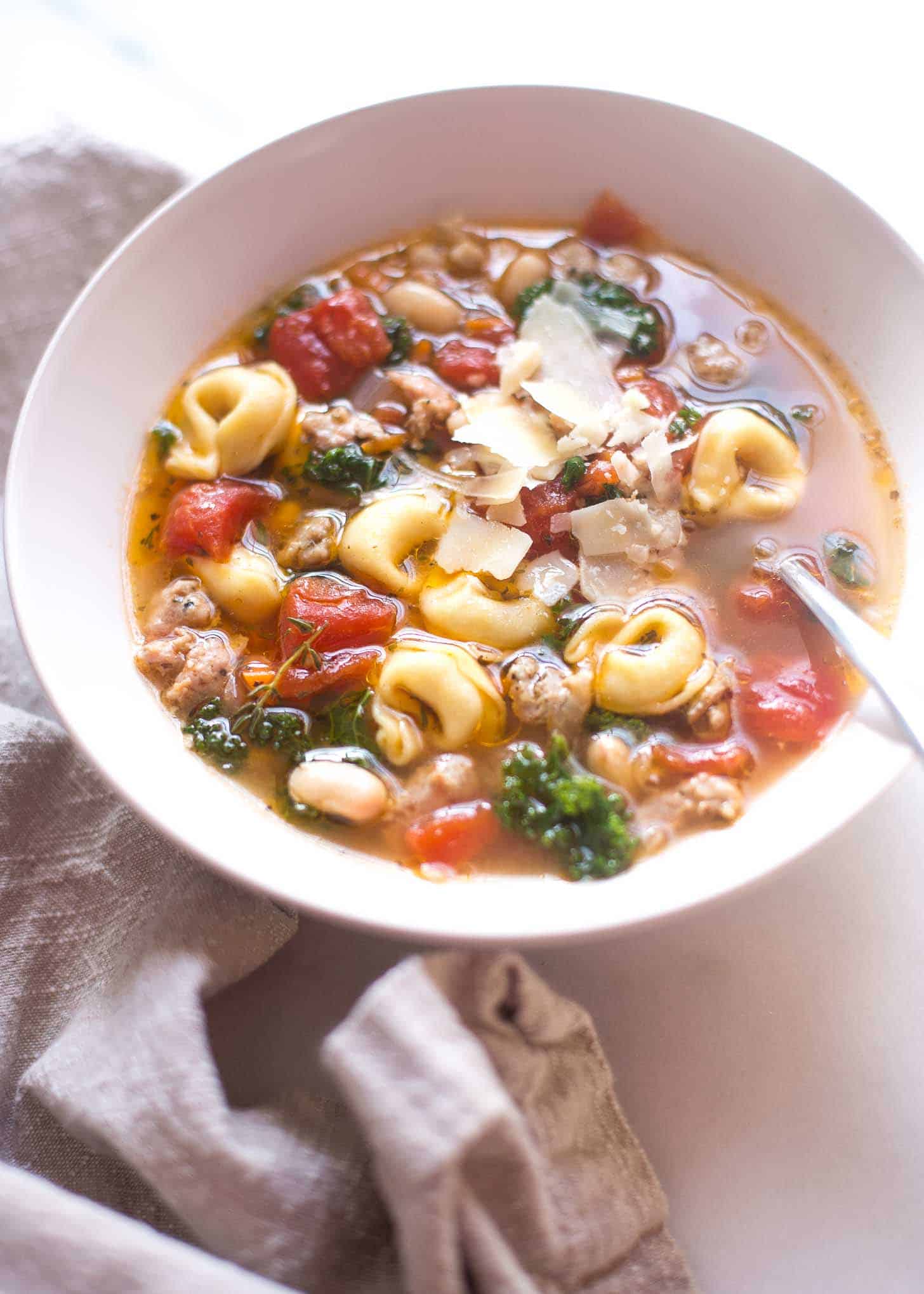 I never say no to a pretty bowl of soup. Bonus that this Italian Sausage Soup with Tortellini and Kale is packed with healthy greens, hearty tortellini, has 28 grams of protein per serving and is oh-so-fast. This is the sort of satisfying, 480 calorie weeknight meal that everyone needs in their back pocket.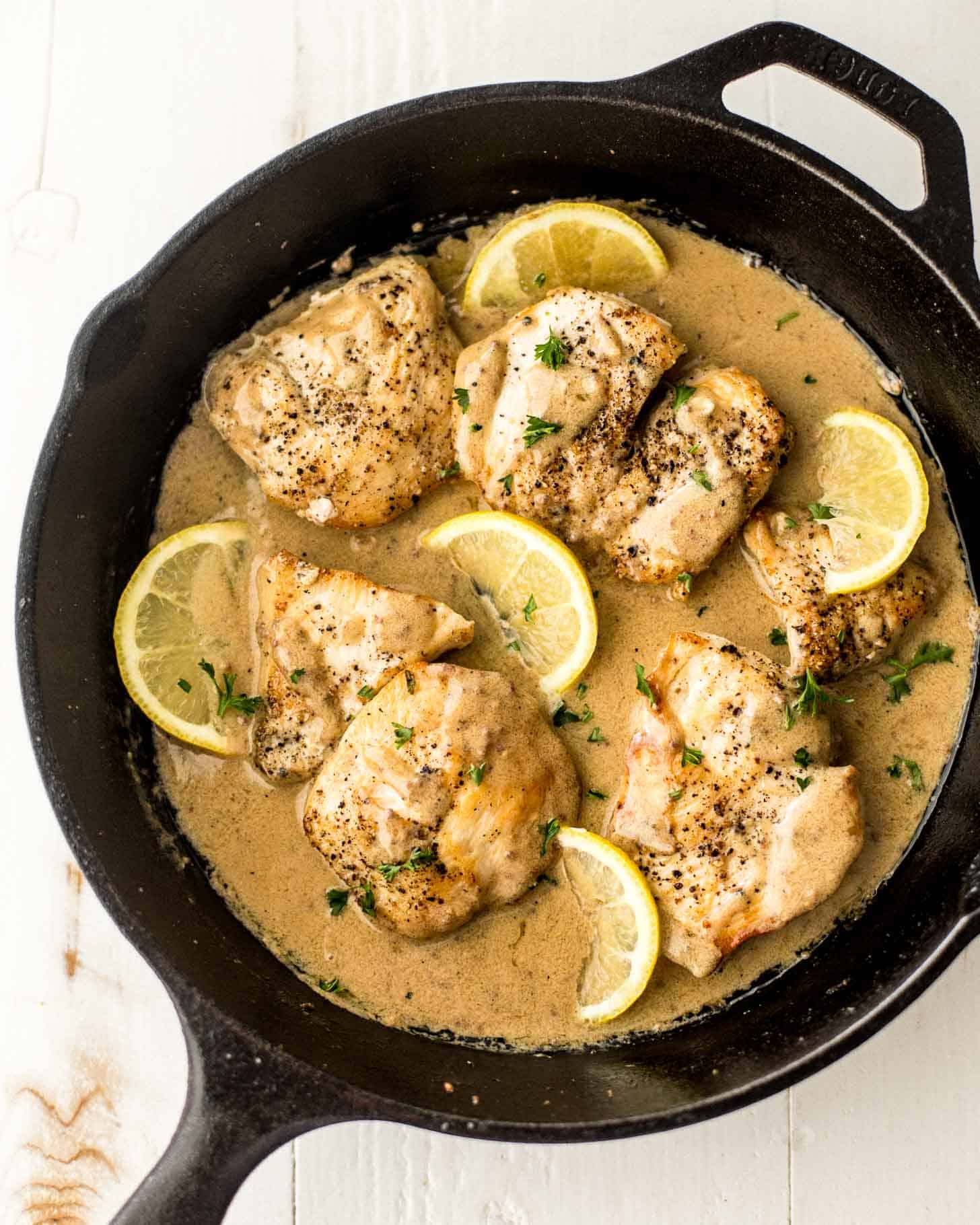 The tangy, rich sauce of Creamy Dijon Chicken makes this feel like a restaurant meal, but it comes in a one pan, weeknight-friendly package. Serve the tender chicken and sauce over rice, spaghetti, or roasted potatoes.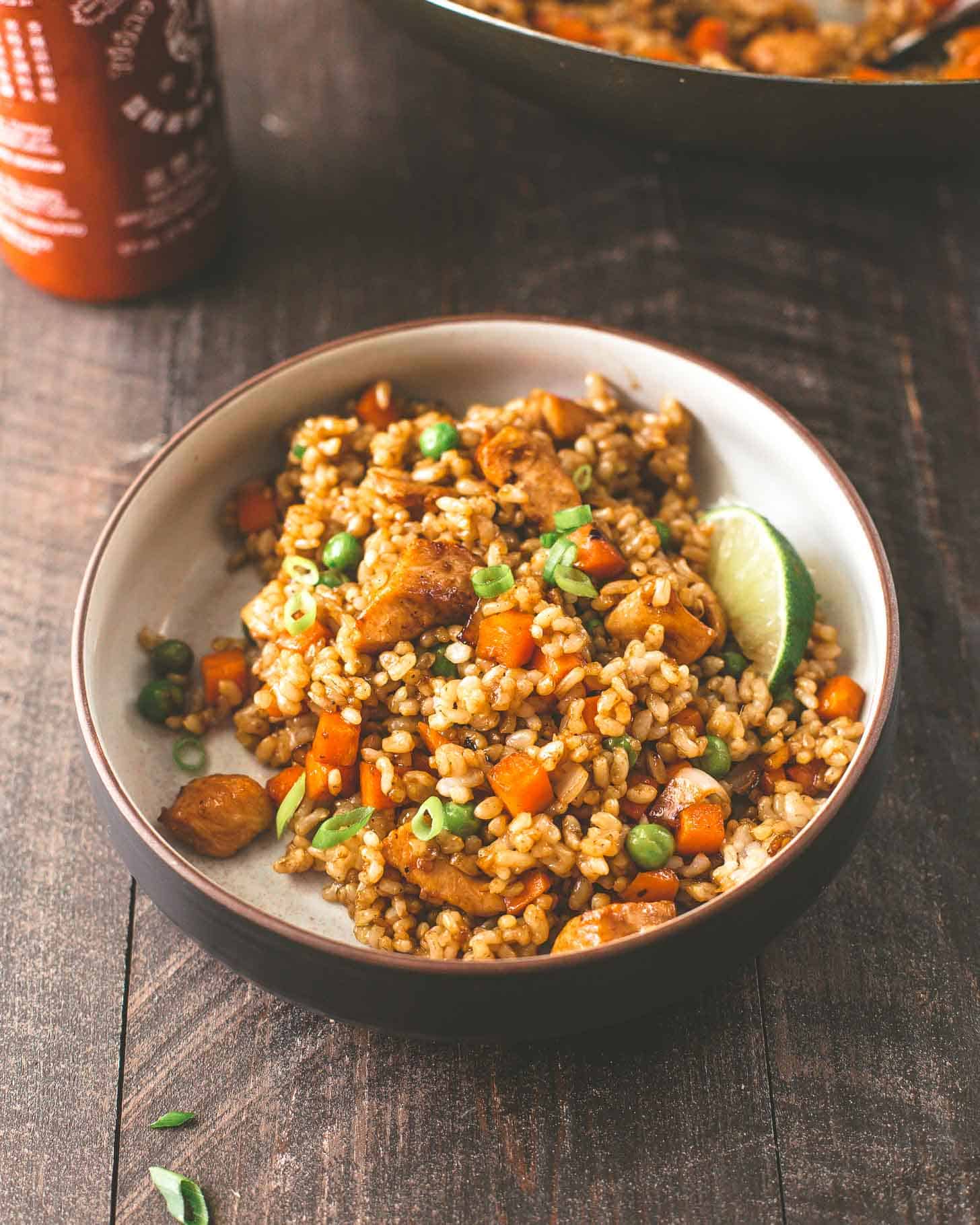 In a sweet and savory sauce, Honey Garlic Chicken Fried Rice has tons more flavor than any fried rice you'd find at your local take-out spot. This is great served right away or tucked away for a quick and unique freezer meal.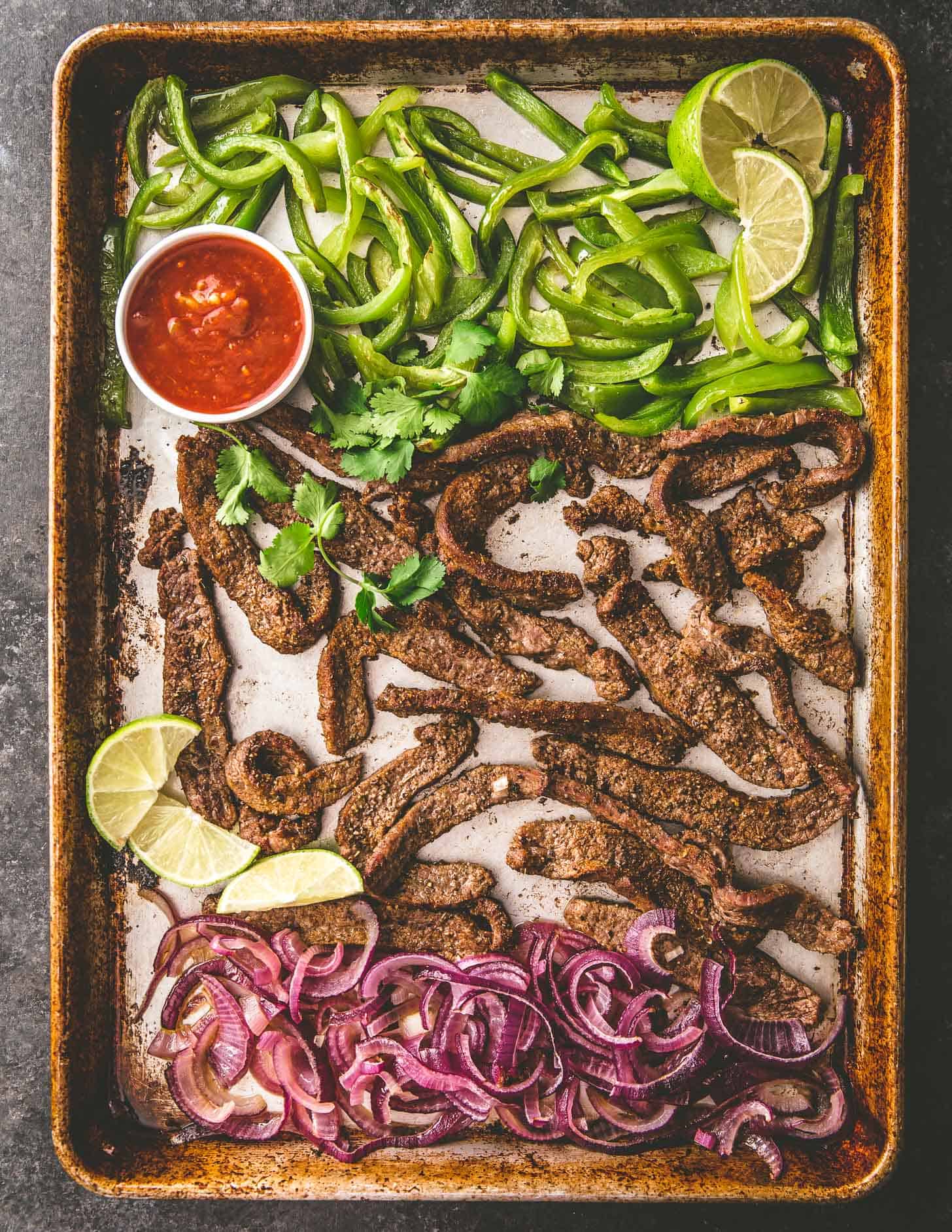 Forget the messy stovetop method, Sheet Pan Steak Fajitas are simple and satisfying, and cook to tender perfection in just 10 minutes under the broiler.
Thai Cashew Chicken is a weeknight dinner dream – better than take-out, made in 30 minutes, loaded with flavorful sauce, and less than 350 calories.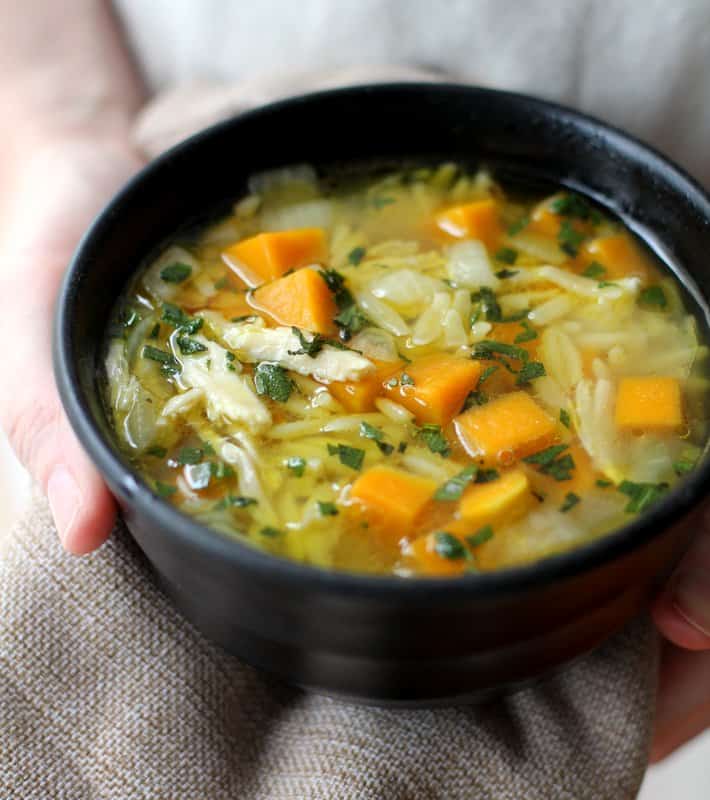 Stepped-up chicken noodle soup with sweet butternut squash, herby sage, and orzo pasta.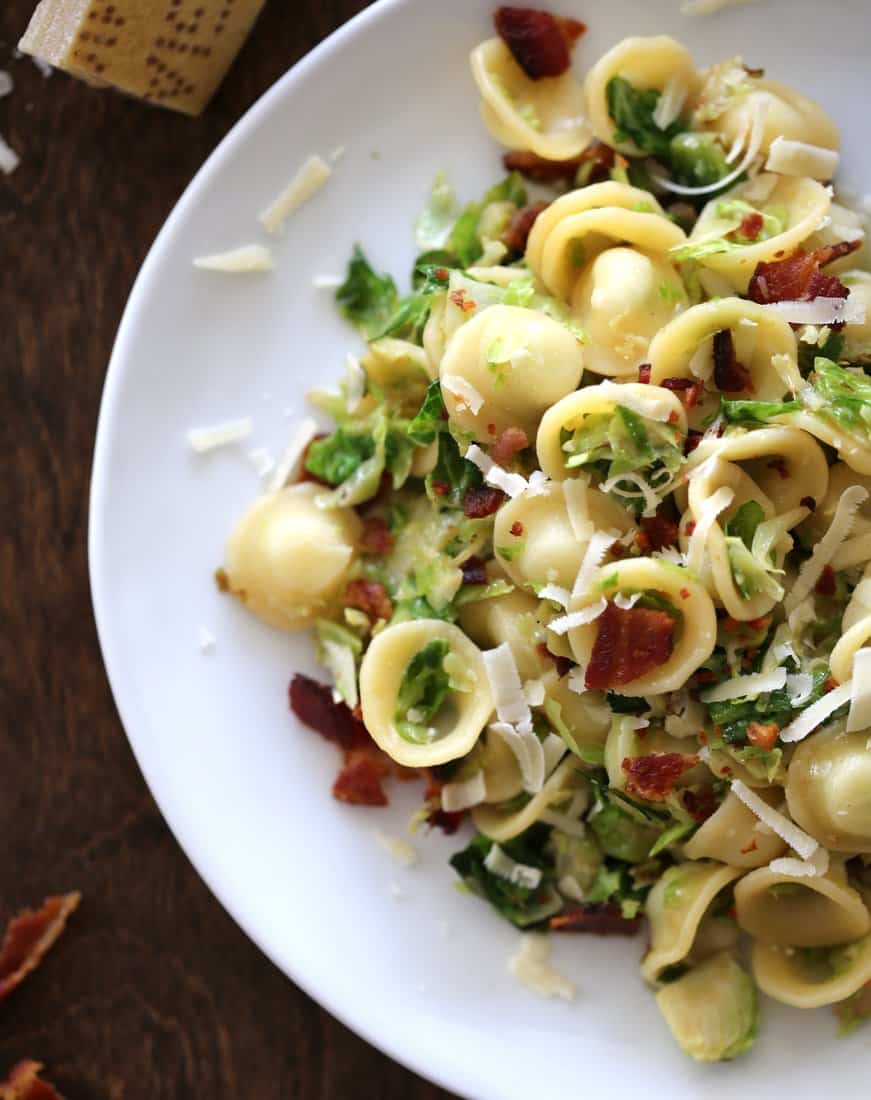 Dishes like these are made for busy weeknights. Get some pasta boiling, crisp up bacon, caramelize brussels sprouts and toss it all in tangy cheese. It comes together in 35 minutes flat and tastes like the comfort food answer to a chilly winter night.
Meatless Monday? Taco Tuesday? Just need something for dinner tonight? These Sweet Potato Tacos with Avocado Crema and Goat Cheese, filled with spiced sweet potatoes, goat cheese and rich avocado crema, are fast, vegetarian, gluten-free and come together in under 30 minutes.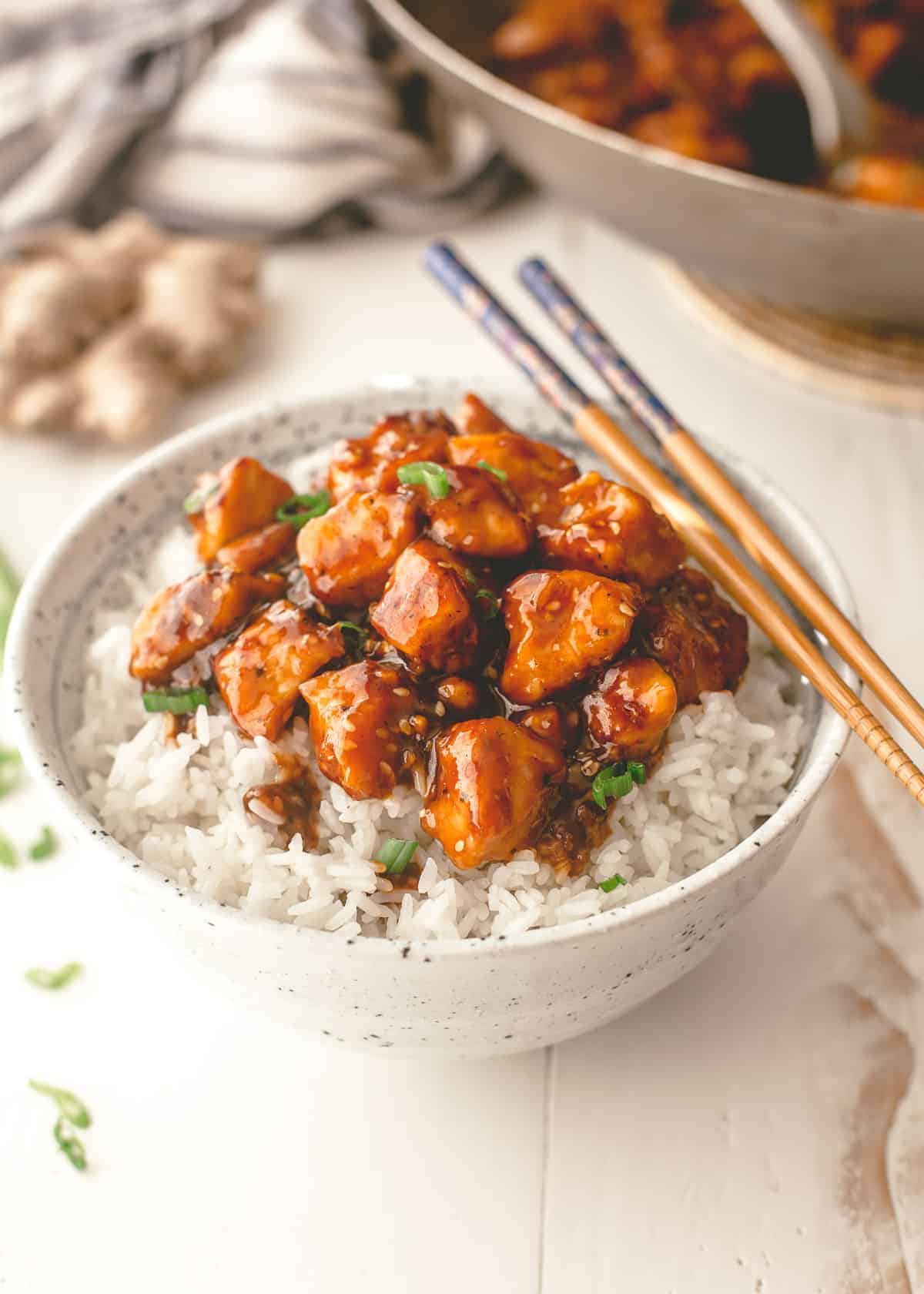 Make this delicious, healthier, takeout fake-out Honey Ginger Chicken Stir-Fry for dinner tonight. The sauce is sweet and savory with soy sauce, garlic, ginger, and sesame oil and the dish comes together in about 30 minutes. Serve it with rice and a steamed broccoli for a meal that's worthy of the regular dinner rotation.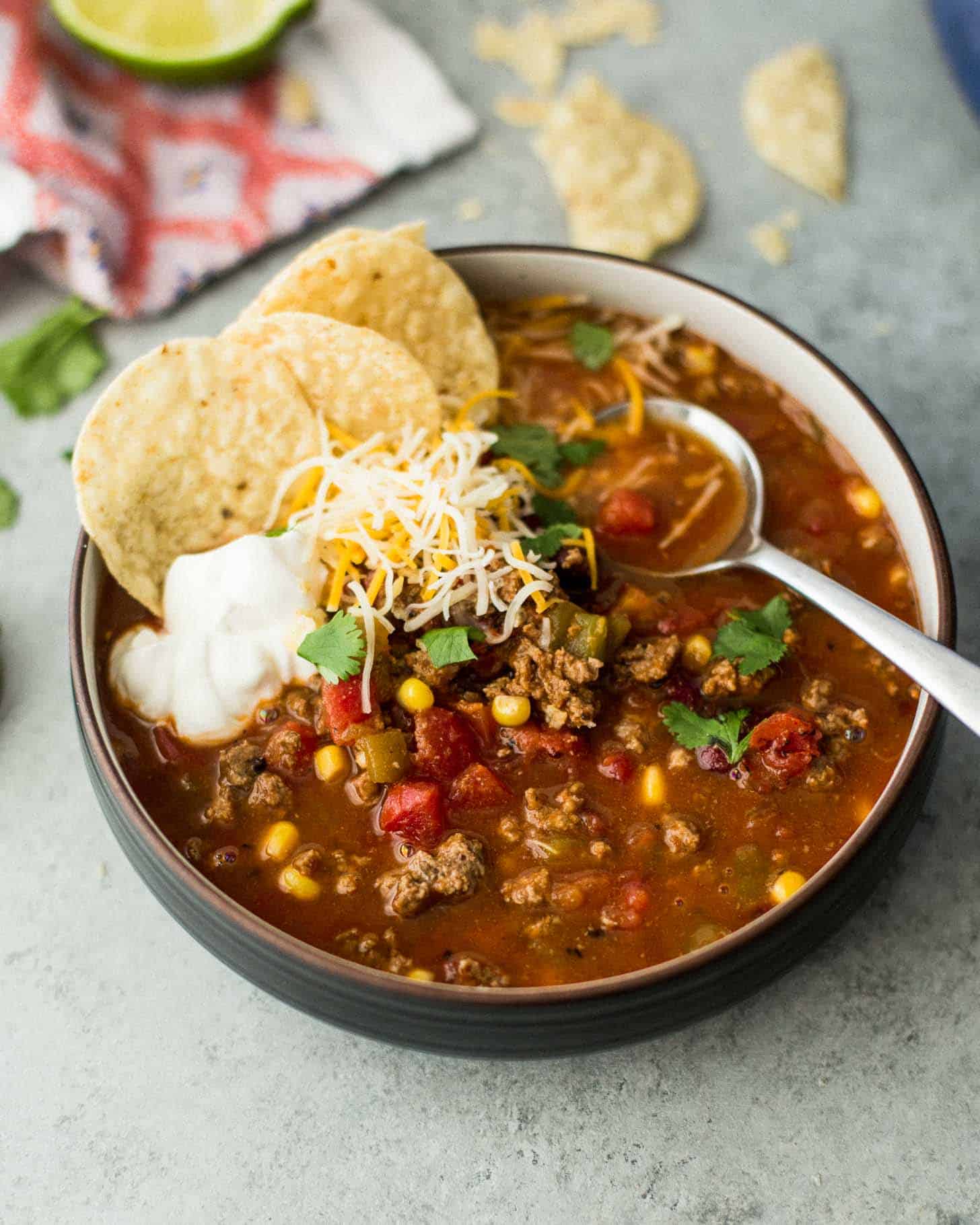 With savory spices, seasoned ground beef, corn, beans, and fire-roasted tomatoes, Taco Soup with Ground Beef is a soupy twist on taco night. Add your favorite toppings to finish these colorful bowls.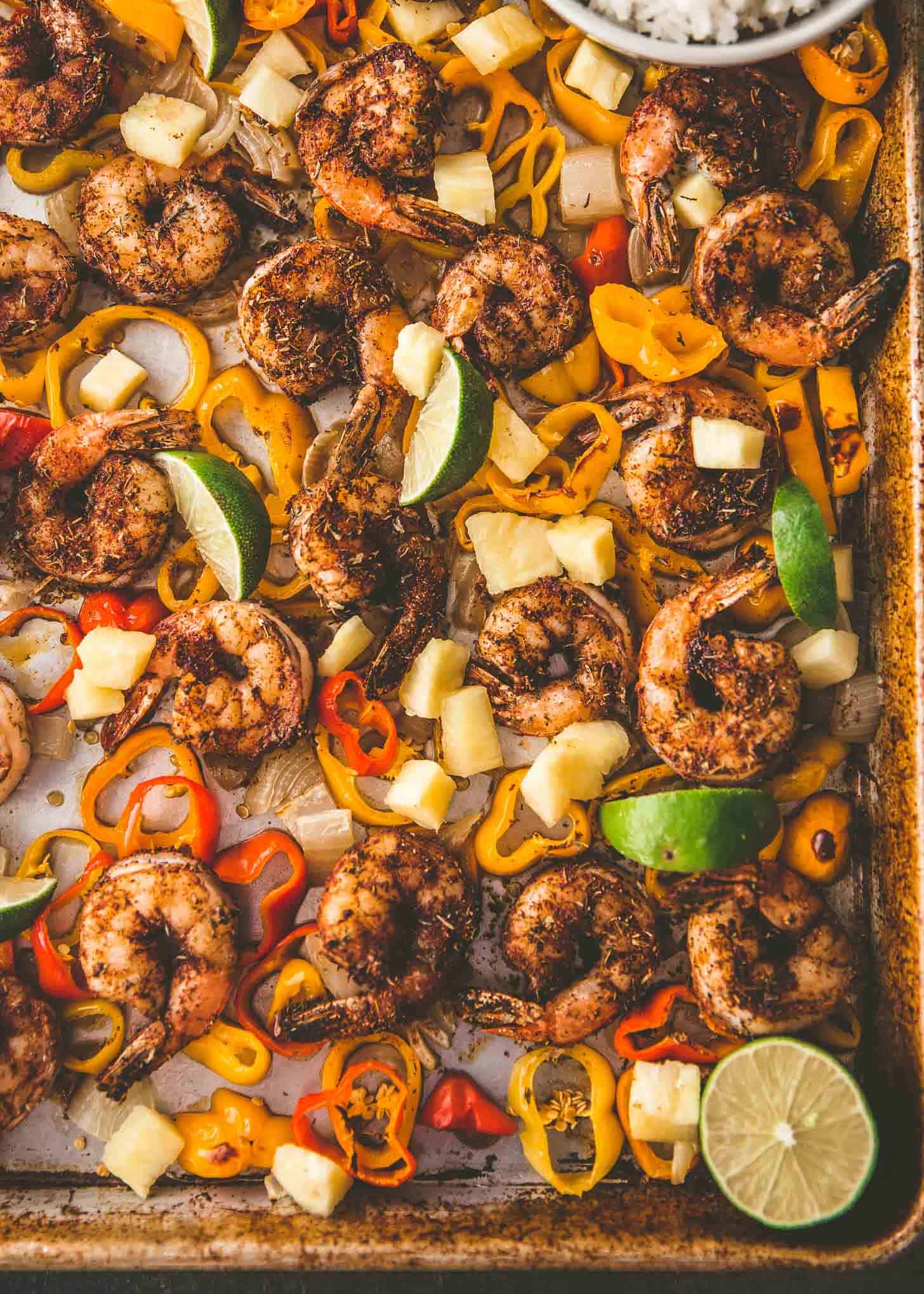 Made on one pan in 30 minutes or less, Sheet Pan Jerk Shrimp is a bright, colorful meal that is perfect for a weeknight. Use homemade Jerk Seasoning and you'll have the flexibility to add as much or as little spice as you'd like.
Some of my favorite tools
Lodge Cast Iron Skillet – I use this 10.5-inch cast iron skillet nearly every day. To keep it seasoned, just be sure to dry it well and rub it with some oil before storing it (this will prevent rust and keep it seasoned).
Half Sheet Pan – The perfect size pan for everything from roasting vegetables to baking cookies.
Global Chef's Knife – You only really need one chef's knife to use for everything and this is my favorite. I've had it for 7+ years. It's incredibly lightweight. If you, like me, are under 5'4″, the 6-inch is a perfect size (if you're taller, get the 8-inch).
Global Chef's Knife – You only really need one chef's knife to use for everything and this is my favorite. I've had it for 7+ years. It's incredibly lightweight. If you, like me, are under 5'4″, the 6-inch is a perfect size (if you're taller, get the 8-inch).
Half Sheet Pan – The perfect size pan for everything from roasting vegetables to baking cookies.