Five Easy Thai Recipes
Published Feb 25, 2019•Updated Nov 07, 2022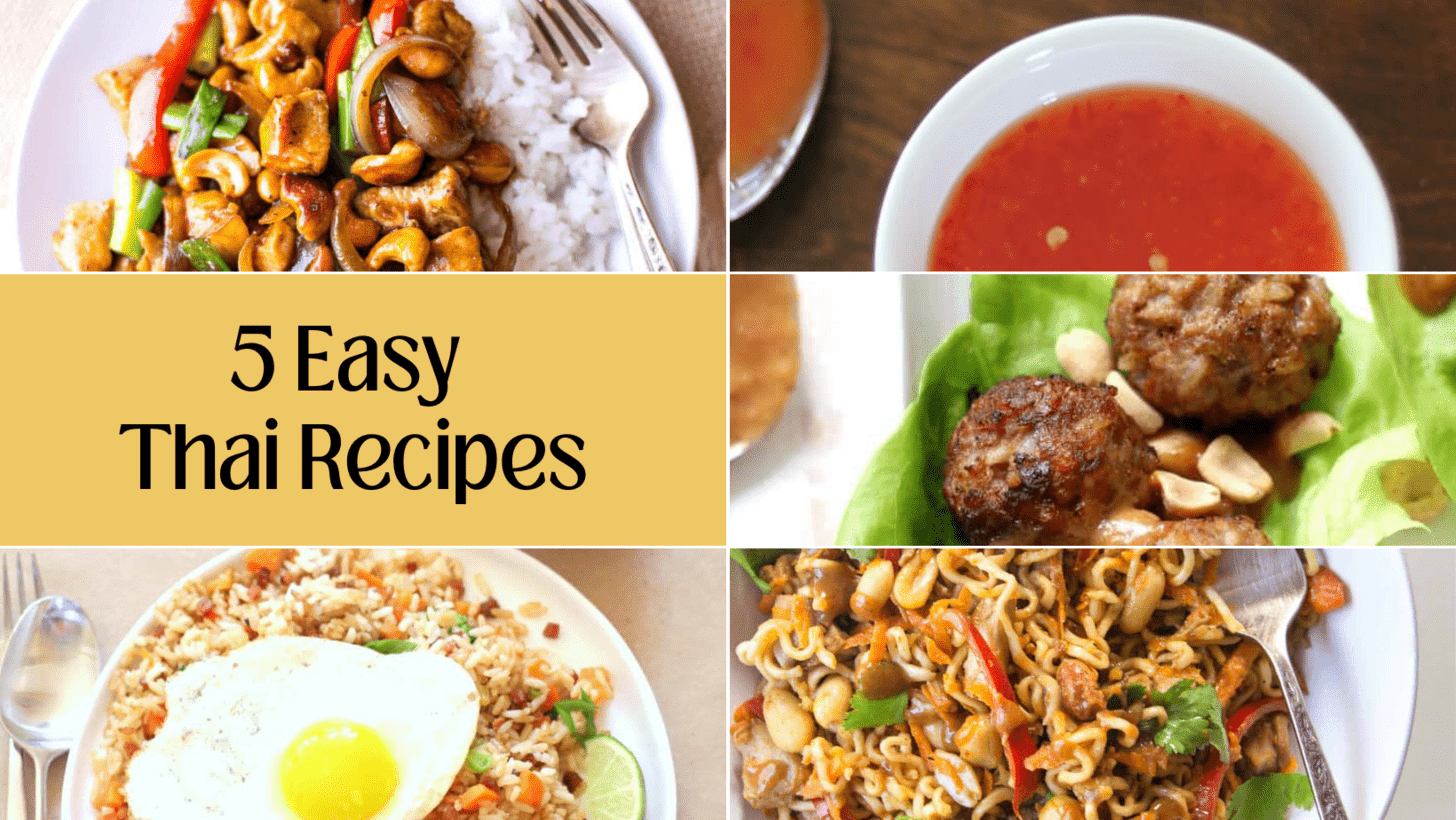 Here are a few super easy Thai recipes that are in our regular rotation and we think are worthy of yours. They don't require any specialty ingredients and are totally weeknight friendly. These easy Thai recipes are a good start for anyone who loves Thai food and wants to start learning how to cook Thai at home.

When we don't have a dinner plan, Thai Fried Rice often ends up on the menu. Nothing fancy or unusual here. Frozen vegetables work great. The fish sauce and squeeze of lime juice are what really give this the authentic flavor we remember from our years in Bangkok. (Ginger Fried Rice is another favorite with lots of flavors typical to Thai cooking.)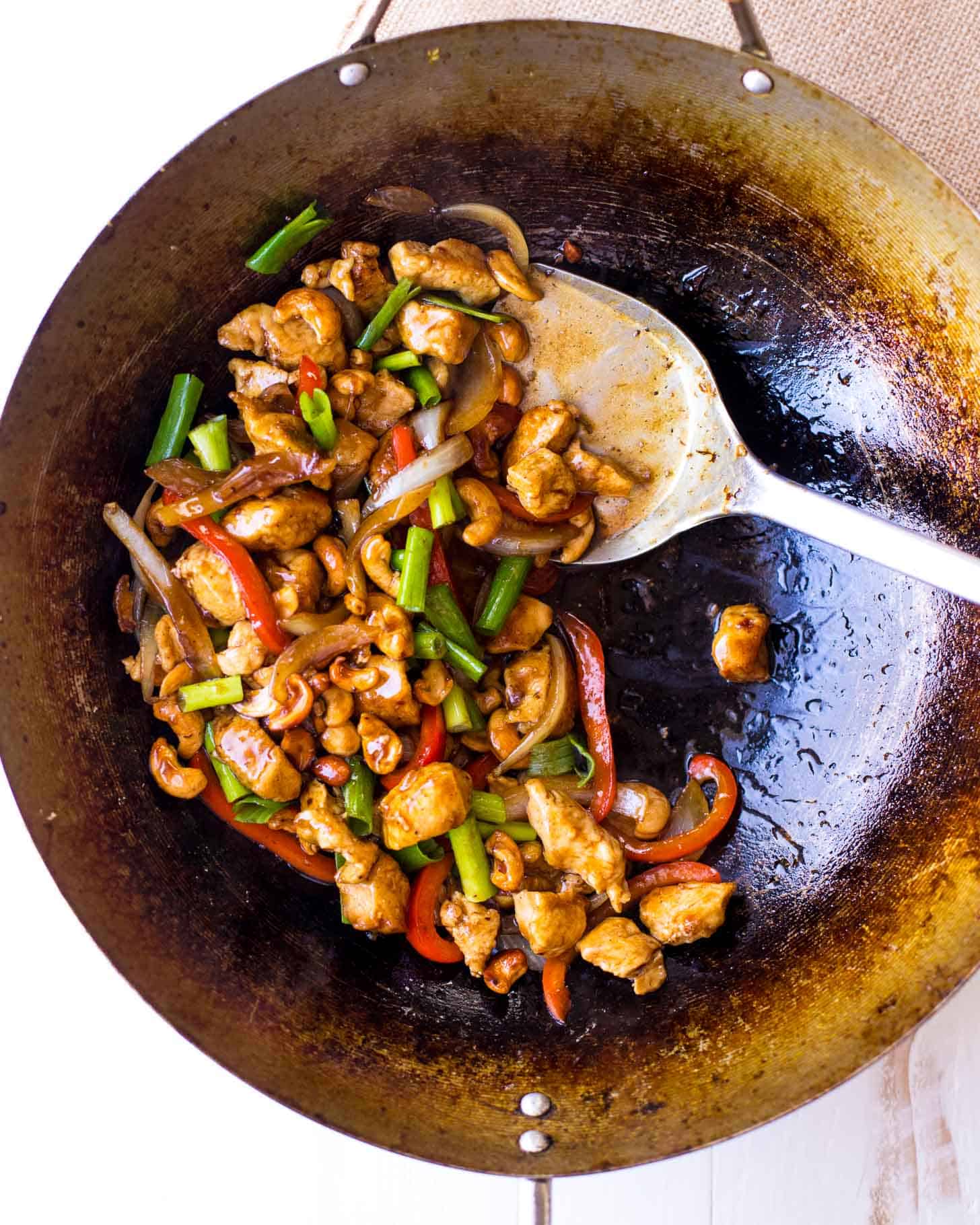 This recipe is 100% weeknight friendly and is great with just about any vegetables you have on hand. Even though the recipe calls for one less common ingredient (dark sweet soy sauce), we've included notes in the recipe for an easy substitute using ingredients you definitely have in your pantry.

I've heard from so many of you that this is a weeknight go-to. No unusual ingredients here and the use of packaged ramen noodles (discard the salty seasoning packets) and rotisserie chicken really do make this a 20-minute meal!

Served in lettuce cups, with peanut sauce, or all on their own, these meatballs get a ton of flavor thanks to the addition of a small amount of red curry paste. But what really makes these special is that cooked rice is combined with the pork. It's a great way to use up leftover rice and the rice gets slightly nutty and crisp as the meatballs are seared in the pan.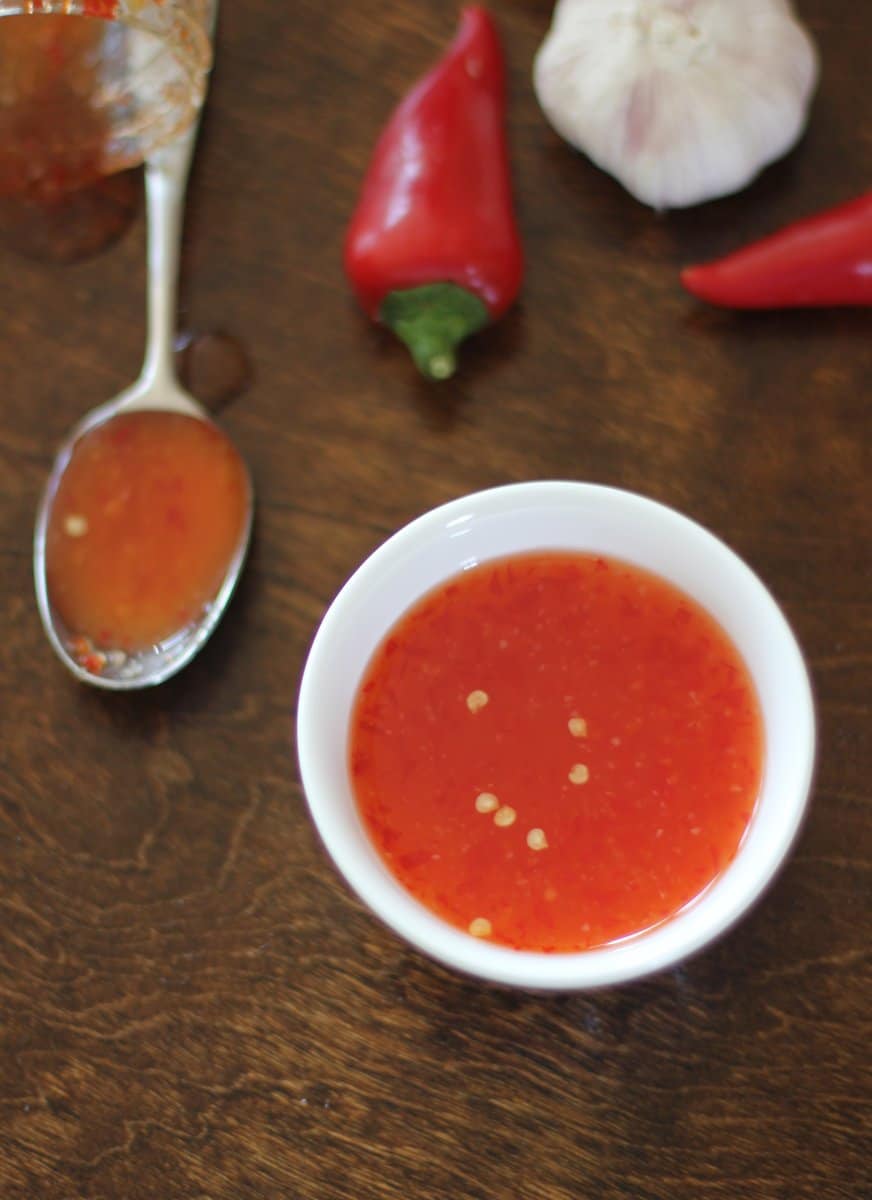 This popular sweet and spicy sauce is incredibly easy to make and can be adapted to fit any spice preference. The recipe includes notes for making a version without any spice at all (using red bell peppers). Serve this sauce with spring rolls (store-bought or homemade), grilled chicken, or baked crab rangoon.
More Easy Thai Recipes
Favorite Tools for Asian-Inspired Recipes
Joyce Chen Carbon Steel Wok – This affordable wok is the only one I use. I've had it for 10+ years and the only care it needs is to be washed out, dried well, and rubbed with oil before storing.
Wok Spatula – This spatula fits perfectly around the curved edges of a wok.
Splatter Screen – Perfect for keeping your stovetop (reasonably) clean.