Ginger Fried Rice
Published Nov 21, 2013•Updated Apr 19, 2022
With very few ingredients, this simple Ginger Fried Rice is full of flavor and makes a super simple lunch or dinner.
There are so many wonderful things about this way of life we've chosen.
Frank and I moved to Bangkok three years ago, just a few months after we got married. We saw it as an adventure. And an adventure, it truly has been.
There are challenges to this way of life.
Even now, after all this time, there is still some part of every day during which I'm confused about something. It could be a conversation with a taxi driver, an item at the grocery store, or an exchange at work. I'll never totally feel on the inside of what is happening in this Thai life around me.
Living in Bangkok has its magical moments, to be sure. Just when the city seems to be throwing you its worst, you wake up to a perfect blue sky, smell the incense wafting out of a temple, take a big gulp of a perfect broth from a batch of Tom Yam Goong soup. Magic.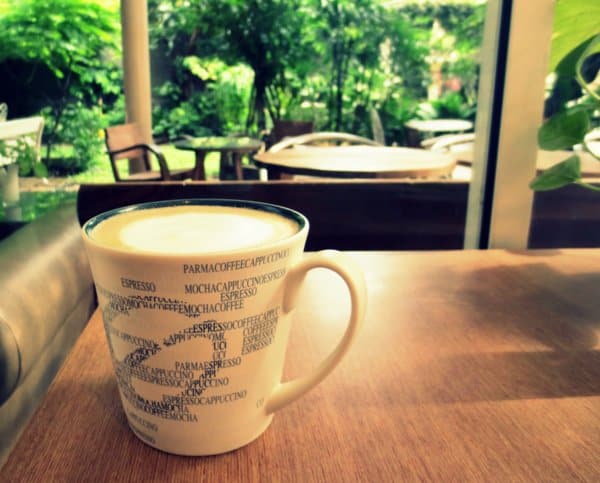 The other night I was sitting in our quiet apartment, while rain fell against the windows and the lizards in our courtyard barked at each other (they really do sound like they're barking), and I felt like I was exactly where I was supposed to be.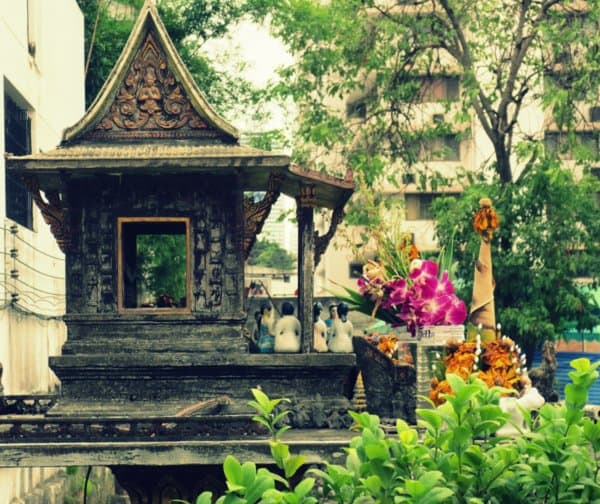 In this moment, at this time, this is where I am meant to be.
Frank and I are lucky. We both felt that way at just the same time. Earlier this year, when the opportunity presented itself for Frank to extend his contract and work in Bangkok for a bit longer, we questioned it. We stayed up late into the night, weighing the pros and cons.
But at the end of the day, it seems that it always comes down to a feeling.
This week marks the end of our third year in Bangkok. And we're staying for a while longer. We miss home deeply, and some days it feels like too much, but most days we feel sublimely lucky. Lucky to be living this life. Lucky to be living this adventure together.
We're in for a bit more of this expat living. Bangkok, we're not leaving just yet.

More Fried Rice Recipes
Favorite Tools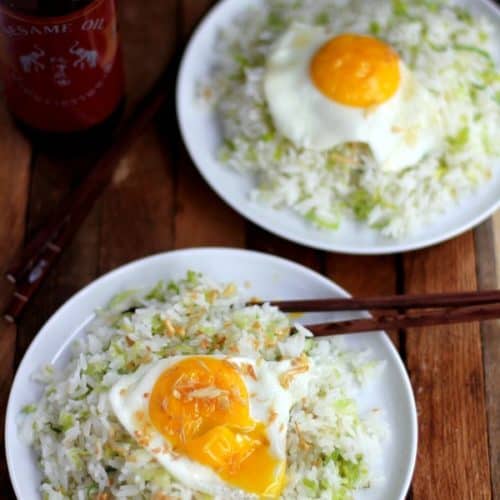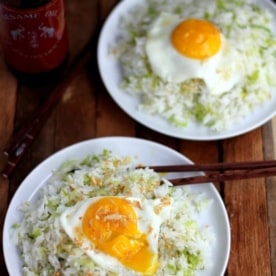 Ginger Fried Rice
Fried rice has become a favorite quick meal in our house. With very few ingredients, this simple fried rice is full of flavor and makes a great lunch or dinner (or breakfast, if you're so inclined!).
Ingredients
1/2

cup

Peanut Oil

2

Tbsp

Minced Garlic

2

Tbsp

Minced Ginger

Salt, to taste

2

cups

Thinly Sliced Leeks, white and light green parts only, rinsed and dried

4

cups

Day-Old Cooked Rice, preferably jasmine, at room temperature

4

large

Eggs

2

tsp

Sesame Oil

4

tsp

Soy Sauce
Instructions
In a large skillet, heat 1/4 cup oil over medium heat. Add garlic and ginger and cook, stirring occasionally, until crisp and brown. With a slotted spoon, transfer to paper towels and salt lightly.

Reduce heat under skillet to medium-low and add 2 tablespoons oil and leeks. Cook about 10 minutes, stirring occasionally, until very tender but not browned. Season lightly with salt.

Raise heat to medium and add rice. Cook, stirring well, until heated through. Season to taste with salt.

In a nonstick skillet, fry eggs in remaining oil, sunny-side-up, until edges are set but yolk is still runny.

Divide rice among four dishes. Top each with an egg and drizzle with 1/2 teaspoon sesame oil and 1 teaspoon soy sauce. Sprinkle crisped garlic and ginger over everything and serve.
Nutrition information is automatically calculated, so should only be used as an approximation.
*This post contains affiliate links*