Best Healthy Make-Ahead Breakfast Recipes
Published Oct 14, 2020•Updated Mar 13, 2022
Anyone else need some healthy breakfasts to balance out all the Halloween candy? Every year I tell myself to wait until the week before Halloween to buy it. But then I cave by early October and end up nibbling on mini Snicker's bars for weeks.
But, healthy breakfast to the rescue! I've got all my favorite make-ahead healthy breakfasts rounded up. When I'm in a breakfast rut, I make these ahead, and mornings look a lot brighter.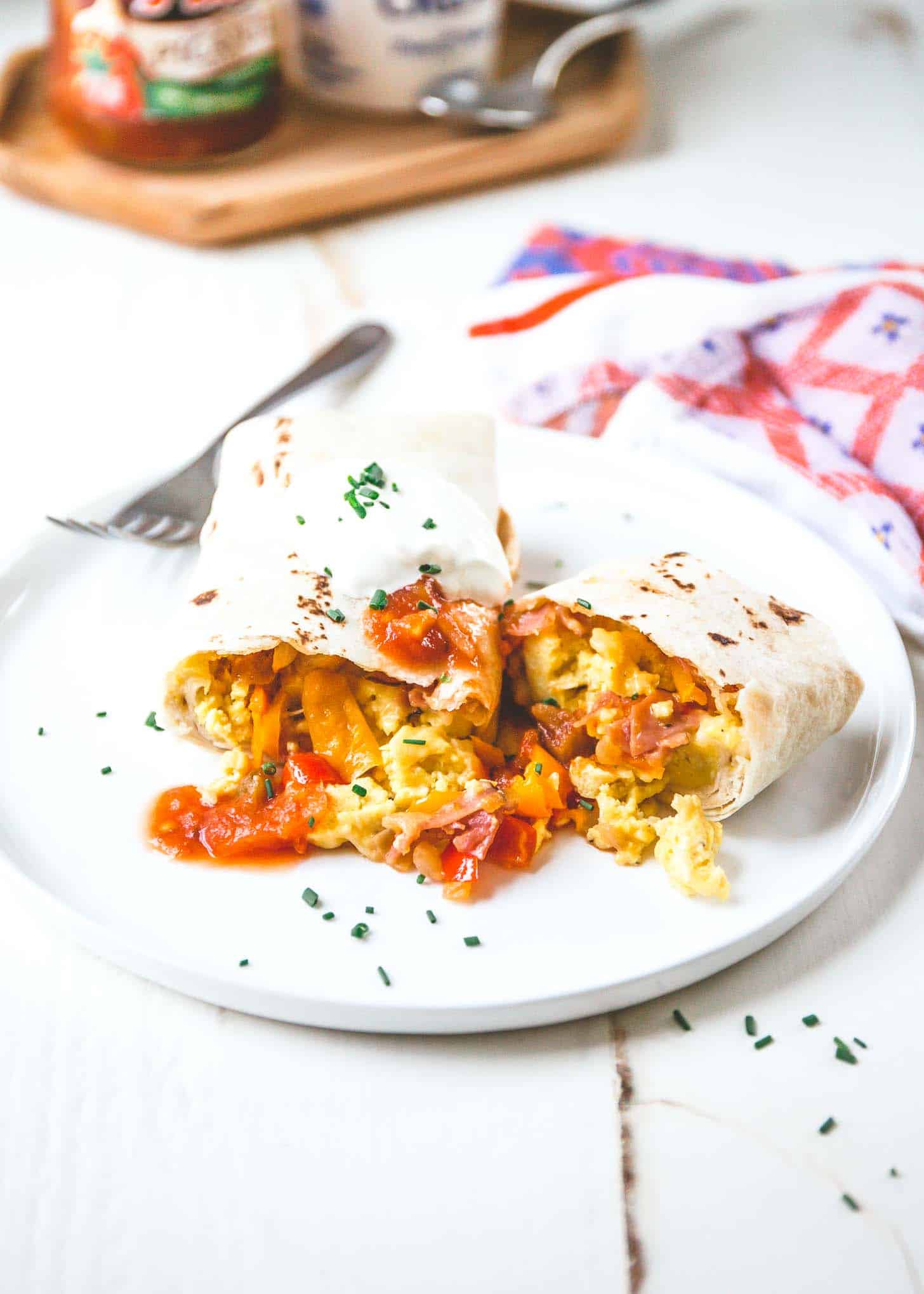 These easy make-ahead breakfast burritos are filled with scrambled eggs, bell peppers, ham, and cheese. Easy to freeze, and even easier to bake straight from the freezer, these make a great breakfast, lunch, or dinner. Top them with guacamole, sour cream, or salsa!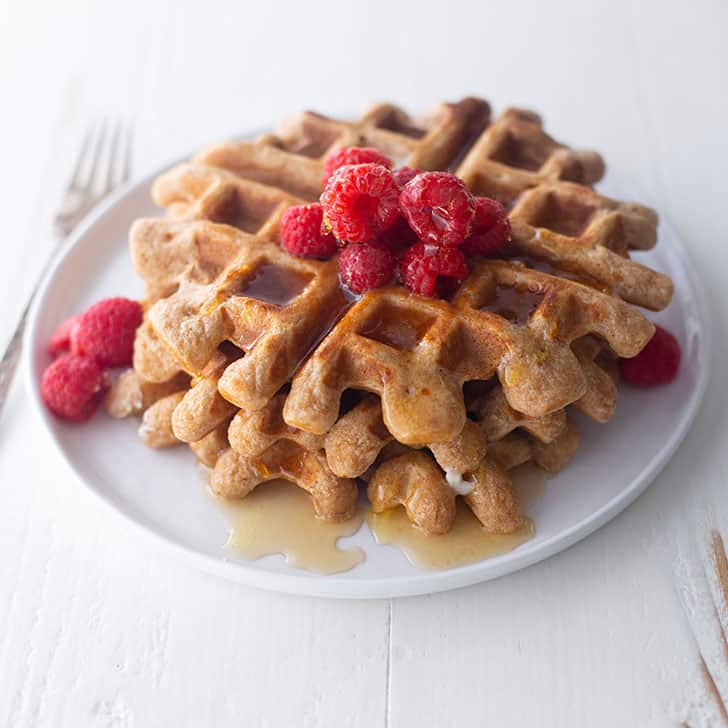 Overnight Yeasted Whole Wheat Waffles are made with 100% whole wheat flour. They are mixed in a single bowl and refrigerated overnight so they can be cooked whenever you're ready in the morning. The yeast in the batter makes these super light and fluffy. They are naturally egg-free.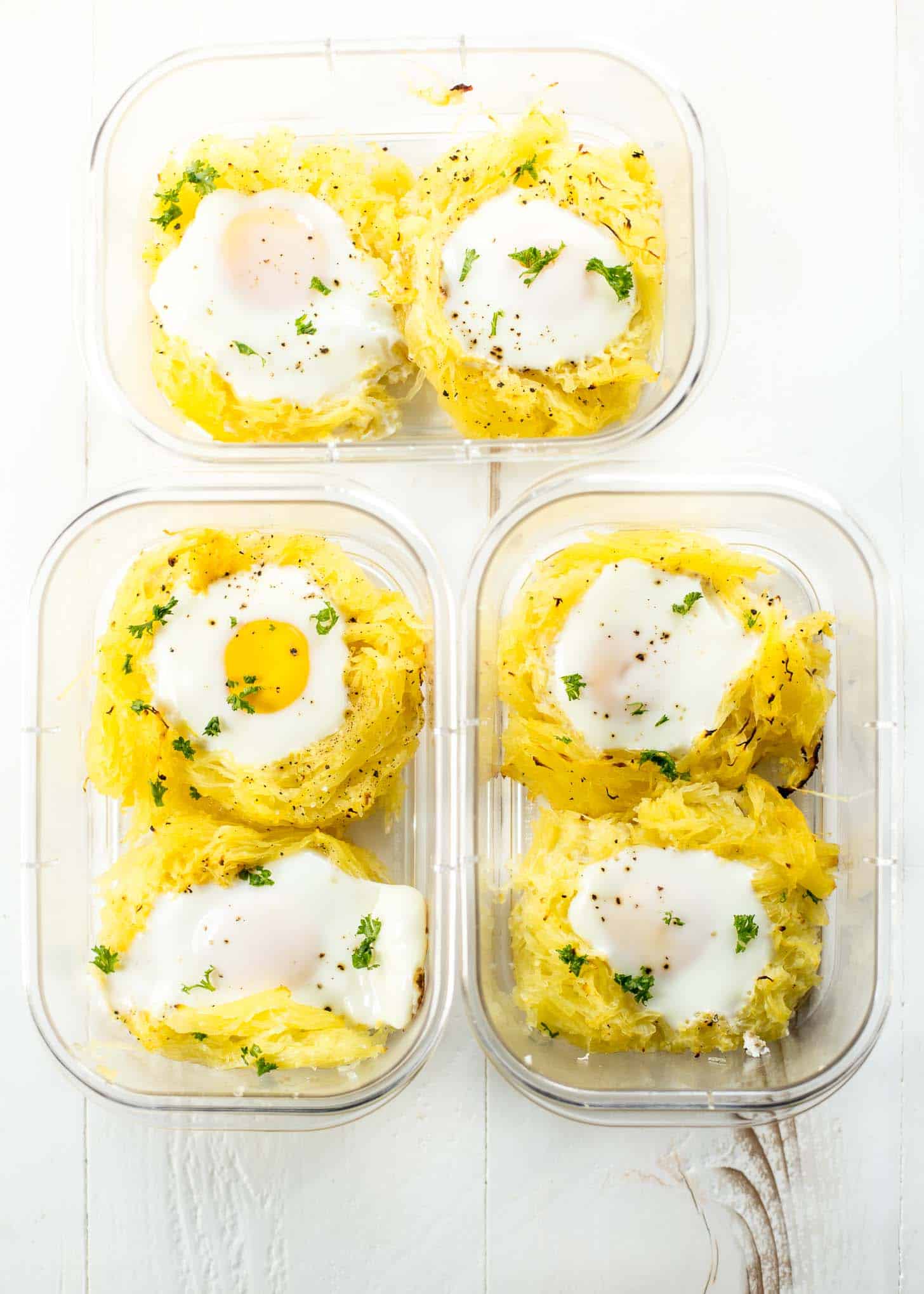 Baked "nests" made with spaghetti squash are filled with perfectly cooked eggs and are a delicious, healthy, warm breakfast. The "nests" come out of the oven with crispy bits on top and tender centers – like the squash version of hash browns.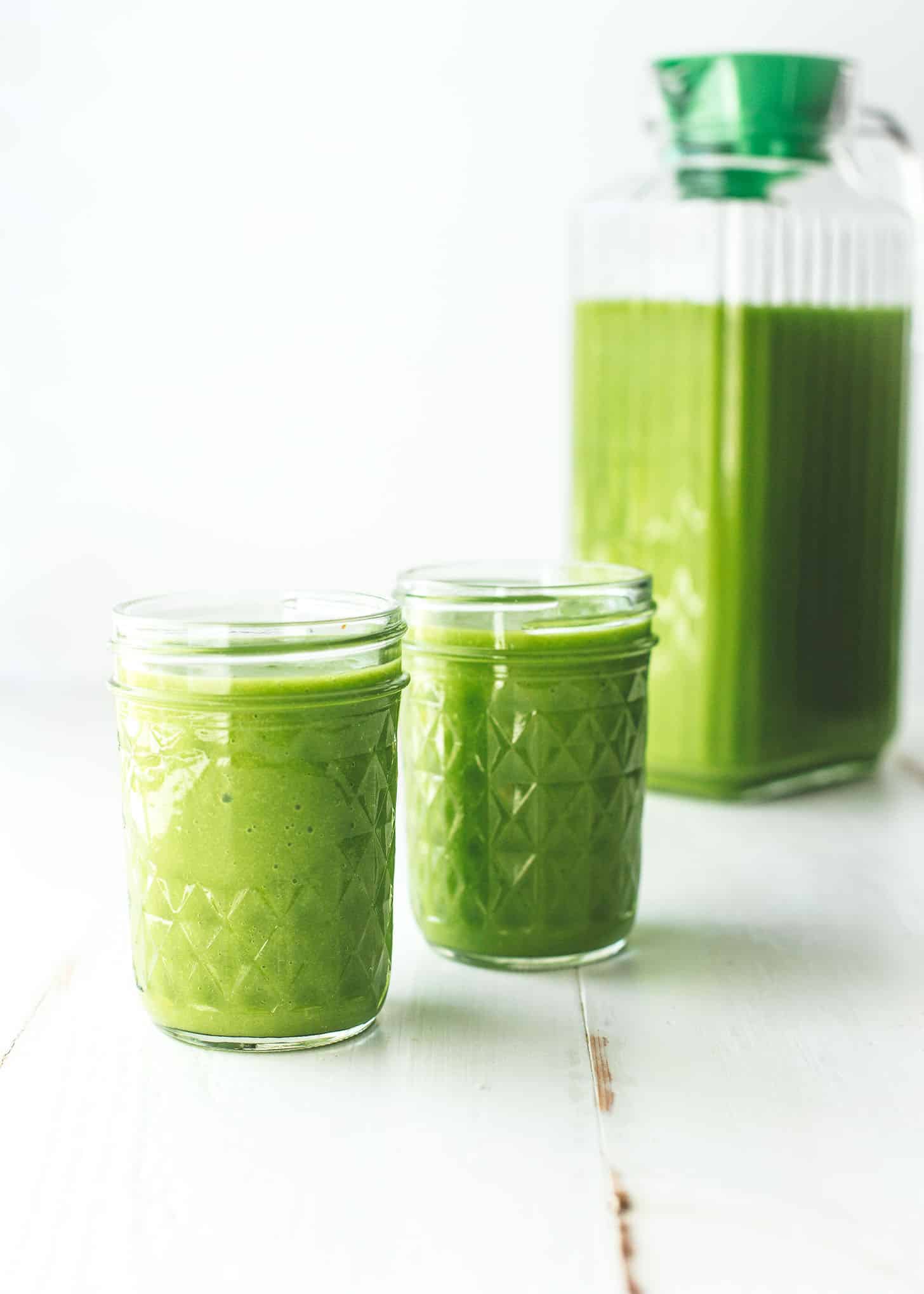 You don't need a long list of ingredients to make a healthy, delicious green smoothie. This Two-Ingredient Green Smoothie is made with just frozen mango and spinach and stays fresh (and keeps its bright color) for up to 4 days. Make a big batch and enjoy it all week.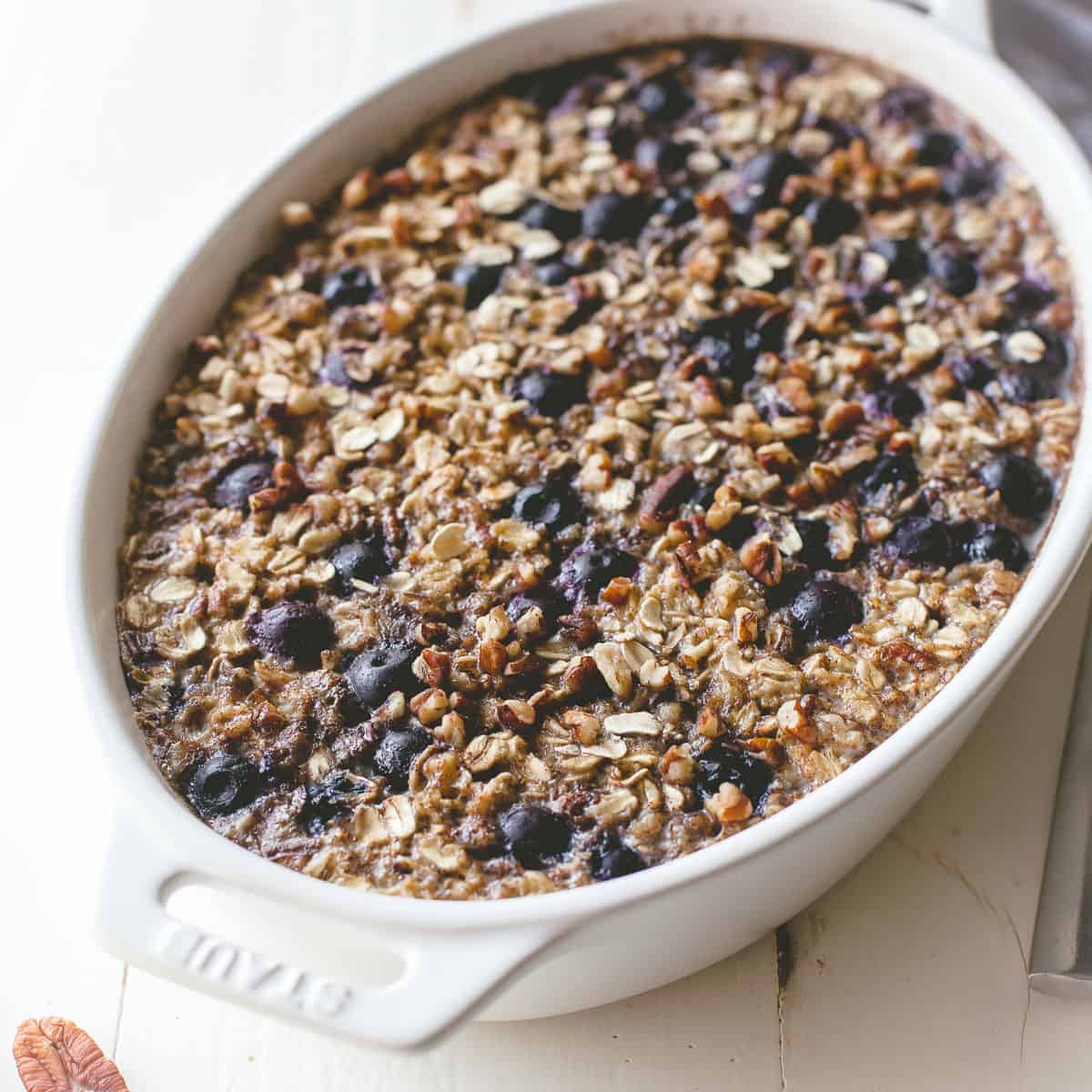 Baked oatmeal takes just a few minutes to mix up and then the oven does the rest of the work. It's great for make-ahead / meal prep breakfasts or for serving a crowd.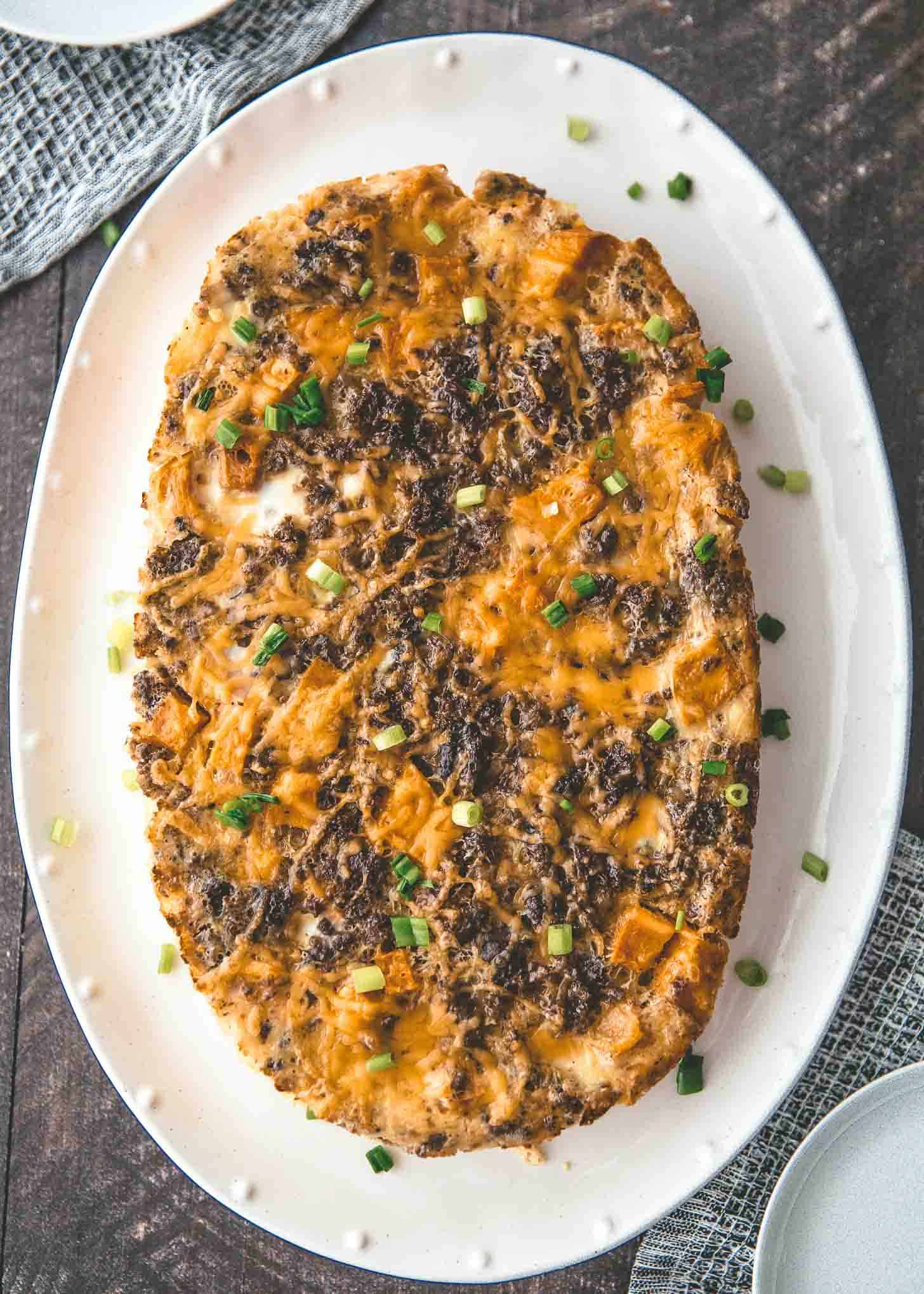 Made with eggs, sausage, cheese, and sweet potatoes, this is a low carb breakfast casserole that can be made in the slow cooker overnight to serve in the morning.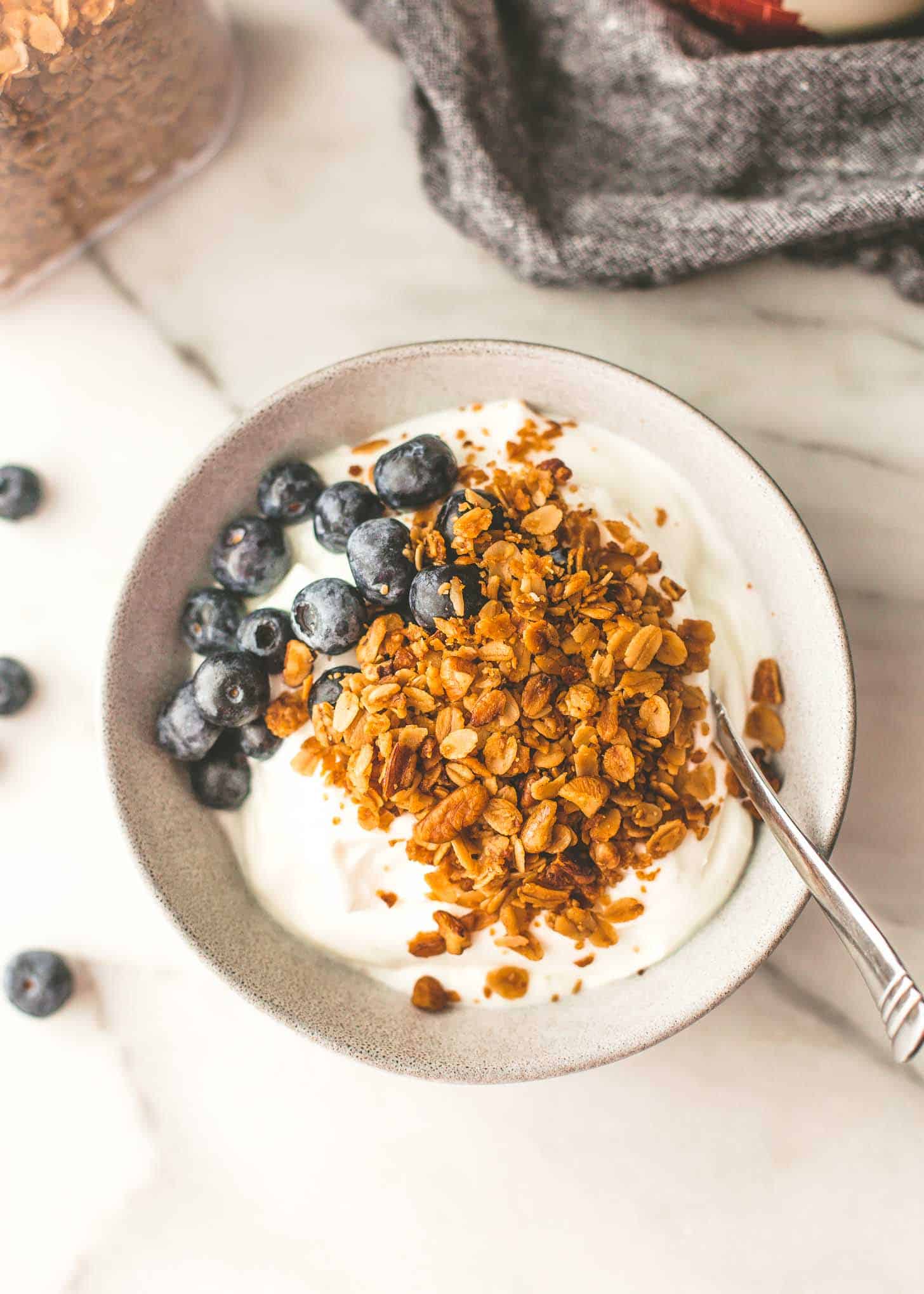 Slow cooker granola is easy and there's only one dish to clean. Just combine everything right in the slow cooker and give it a stir every hour.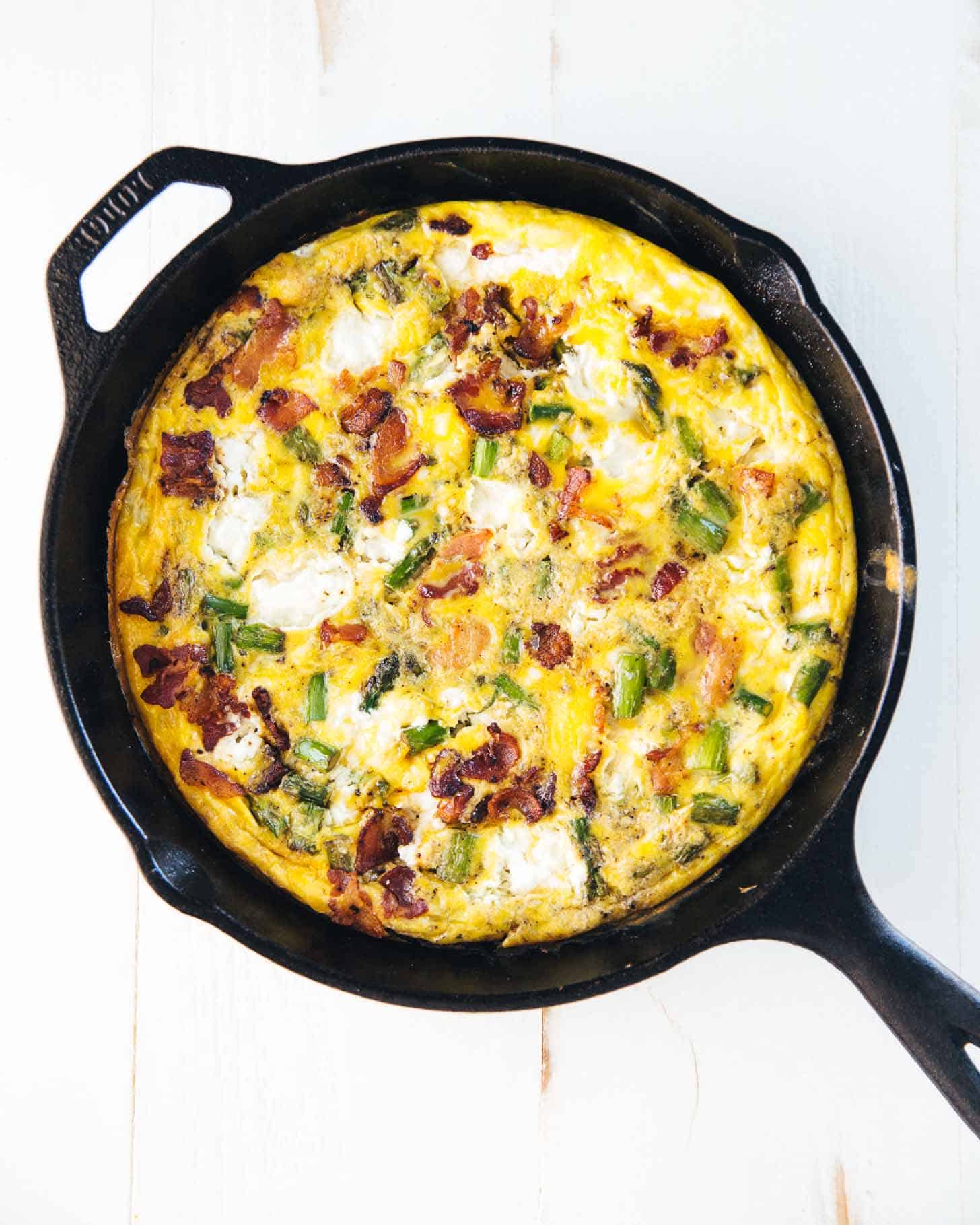 Frittata is a baked egg dish that takes less than 30 minutes, is easily customizable, and can work for any meal of day. Made with asparagus, bacon, and goat cheese, this one is great as breakfast, brunch, lunch, or light dinner.
Make a week's worth of overnight oats in just a few minutes with this easy Mason Jar meal prep.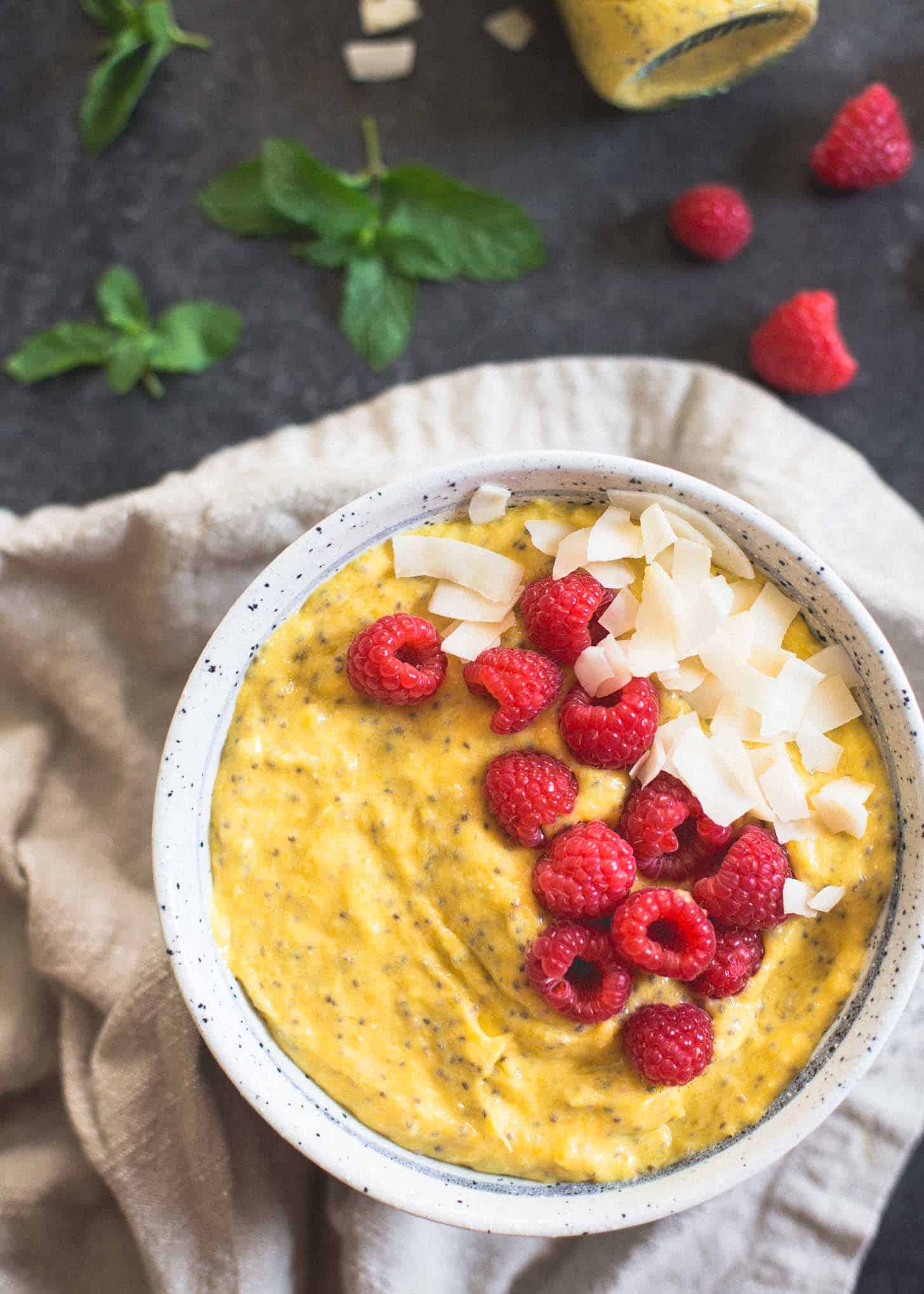 Mango Chia Breakfast Bowls are full of bright, tropical flavors with a base of creamy mango, chia and coconut milk. Top this sunshine in a bowl with toasted coconut and raspberries or any fresh fruit you'd like! They're vegan, gluten-free and only 250 calories per serving.