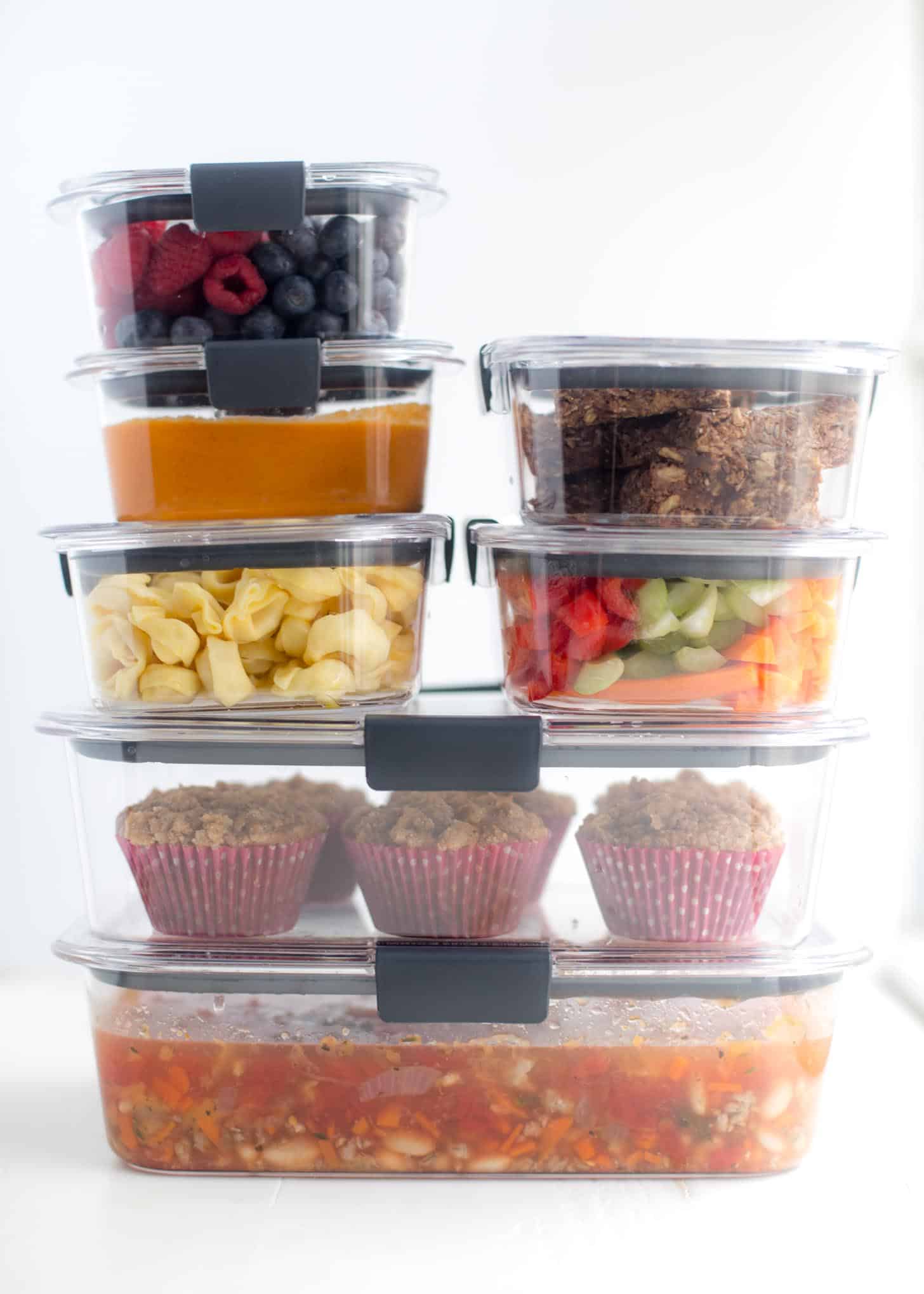 If there is one food-related topic that I can totally geek out on, it's meal planning and meal prep basics. And thanks to Rubbermaid® (sponsor of today's post) and their BRILLIANCE™ 10 piece set, I'm excited to share some of our favorite tricks to get healthy meals on the table fast.
At our house, an hour of meal planning / prep is all we need to transform a crazy week into a smooth ride. As I learned fast after becoming a mom, nothing escalates the craziness quite as fast as a hungry toddler. (Well....except for two hungry toddlers.) Here are some meal prep basics to get you started.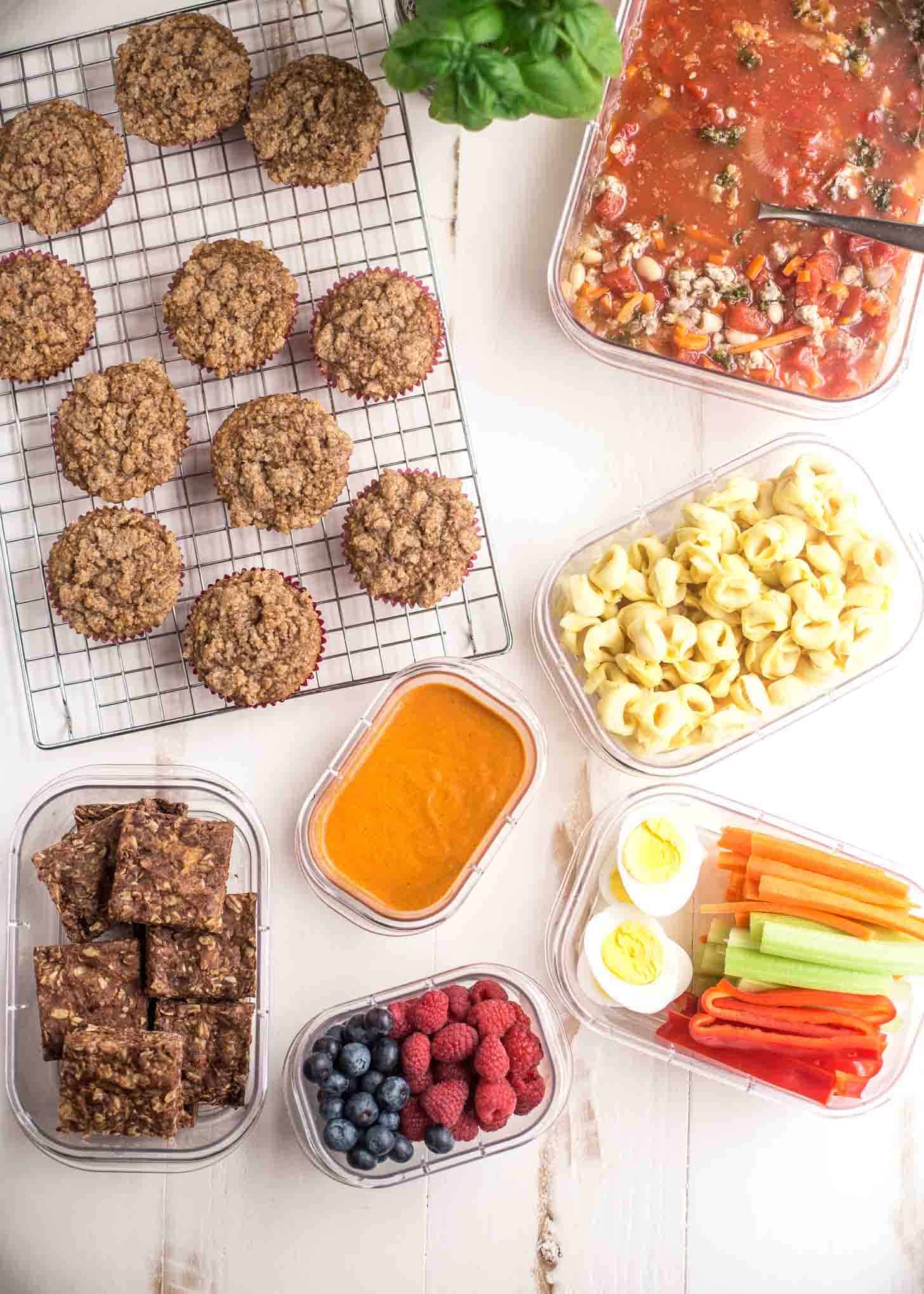 Meal planning doesn't have to take a ton of time or planning. In fact, most weeks, I use the same formula to prep meals. With these items in the fridge, we can talk ourselves out of picking up pizza or eating out because we know we are only a few minutes away from a healthy meal at home.
The Food for Meal Prep
Most weeks, I stick to this list. Sometimes I'll throw in a few extra items that I know we'll need for dinners, but I find that having these seven things on hand can get us through many breakfasts, lunches and dinners without any extra planning needed.
1. Baked Goods.
Like Oatmeal Muffins or 4-Ingredient Chocolate Peanut Butter Oat Bars. If I'm short on time, I'll use a boxed mix or pull something from the freezer (I always try to bake extra to freeze for later).

2. Hard Boiled Eggs
3. Sliced Vegetable Sticks

4. Cooked pasta, rice or whole grains
This week it's tortellini filled with pancetta. Since it's already cooked, it's easy to add to soup, toss with store-bought pesto, or stir-fry with vegetables in Thai Peanut Sauce (so good!). Quinoa, farro, brown rice or orzo pasta are all favorites in this category.

5. Soup
A basic vegetable and bean soup is my go-to. This one includes Italian sausage and kale. Some weeks I'll do a big batch of butternut squash or potato soup. (Butternut is super easy if you buy pre-cubed squash from the produce or freezer section.)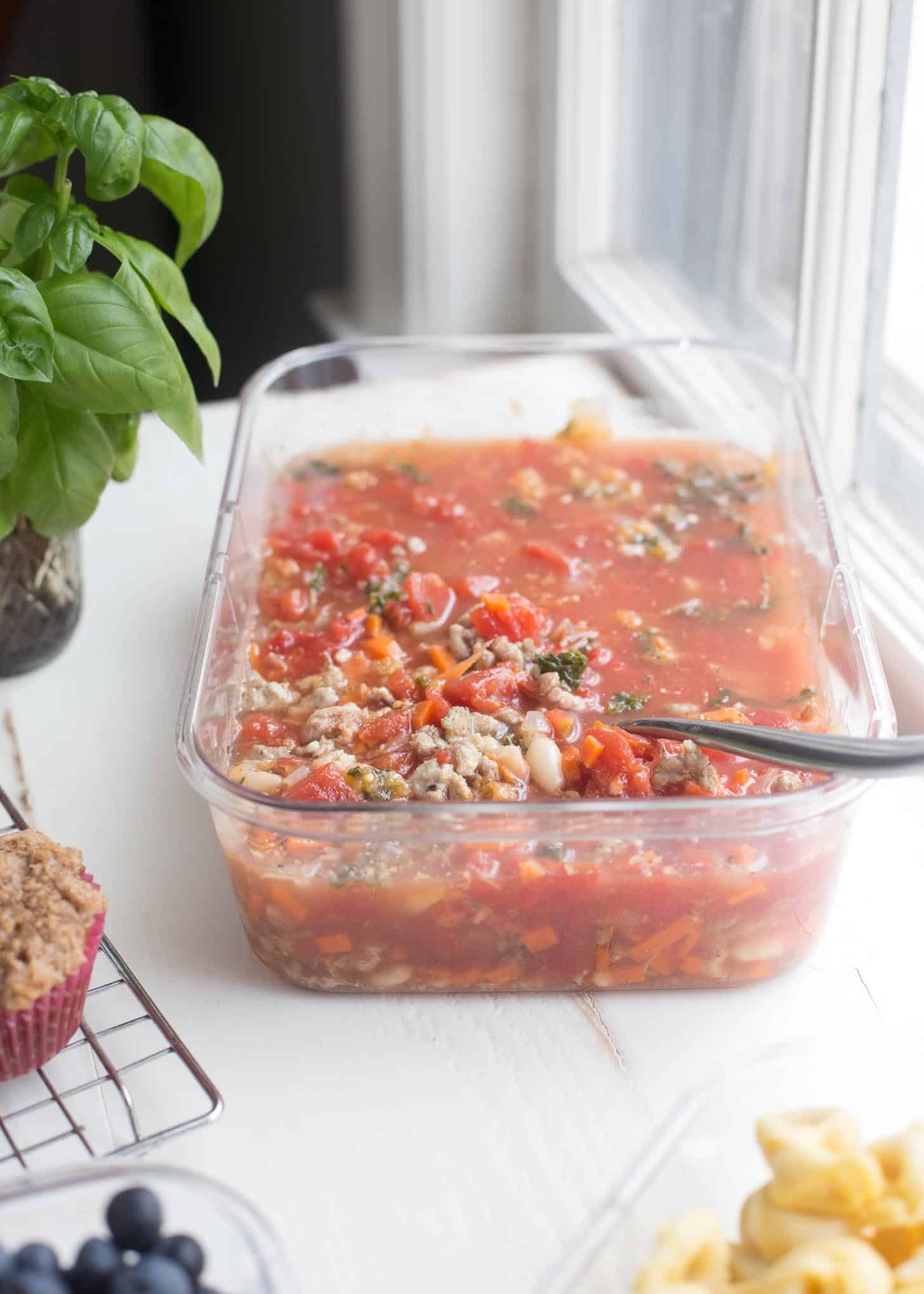 6. Berries (or other sliced fruit)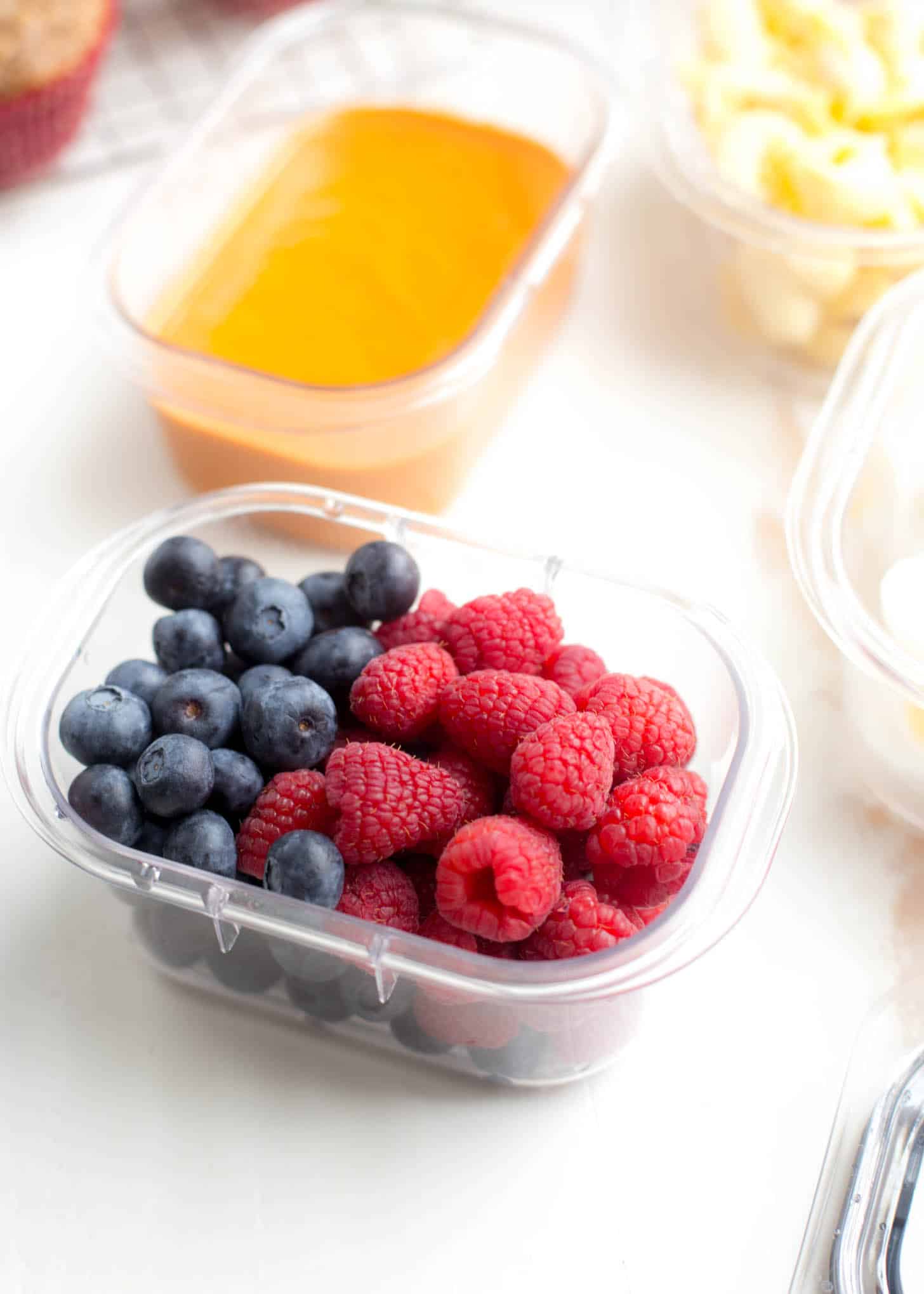 7. Sauce / Salad Dressing
I try to make something that can be used on salads, tossed with pasta or whole grains and used as a dipping sauce for vegetable sticks. Thai Peanut Sauce is always a winner.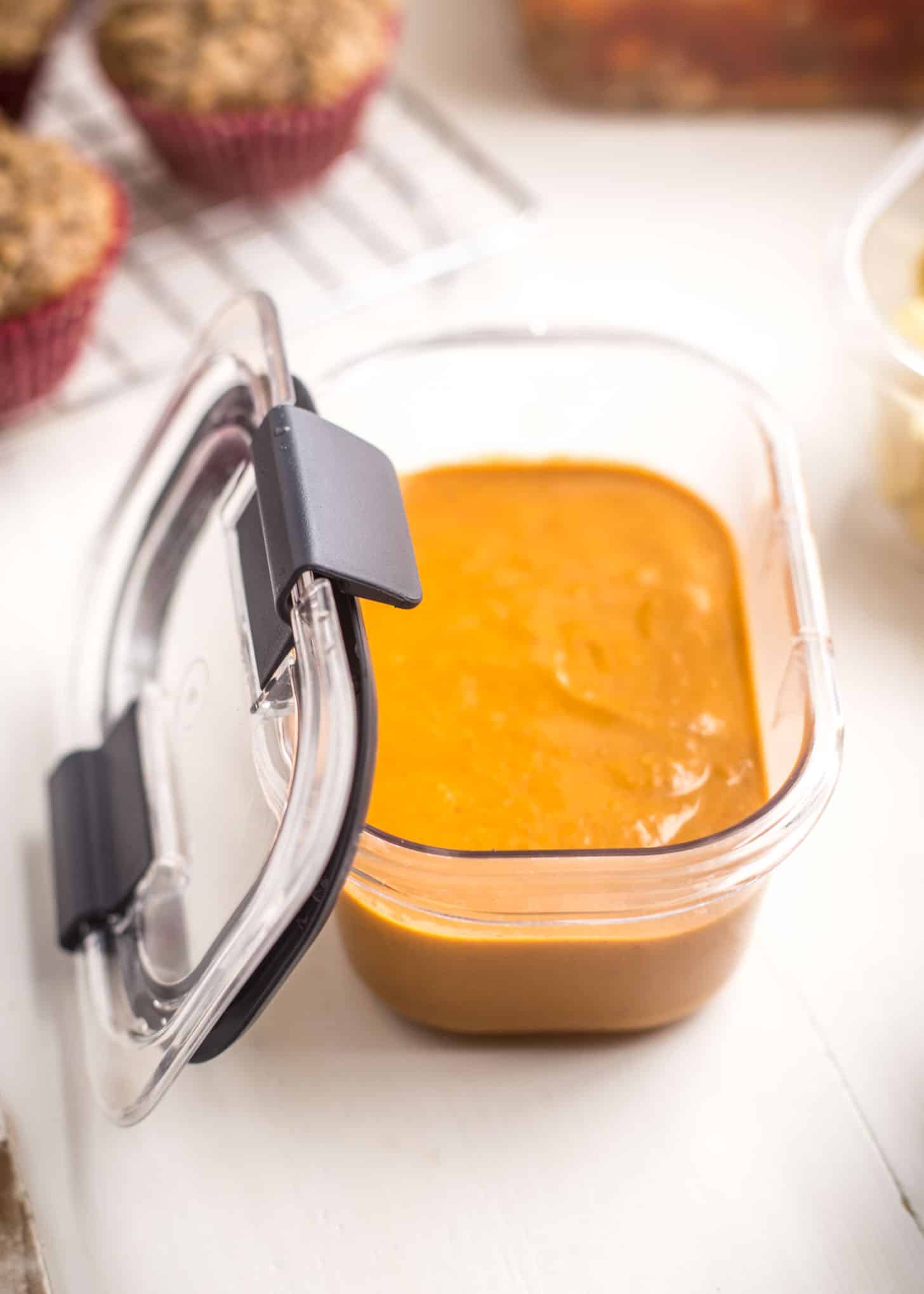 One Hour of Meal Prep = Many Meals
When I go to prep all these items, it looks something like this. I turn on a podcast or a show on Netflix, pull everything out of the fridge and go to work. If I use a few shortcuts, like a mix for muffins and do a simple pureed soup, I can be done in under an hour. If I make everything from scratch, it can take 90 minutes.
I like knowing that I'm only one Gilmore Girls episode away from prepped meals.
Preheat the oven and boil water for eggs / grains.
Mix baked goods and pop in the oven.
Cook grains and boil eggs.
Slice vegetable sticks (finely chop half the sticks if making a vegetable soup).
Cook soup.
While soup simmers, slice fruit (if applicable).
Make sauce / salad dressing.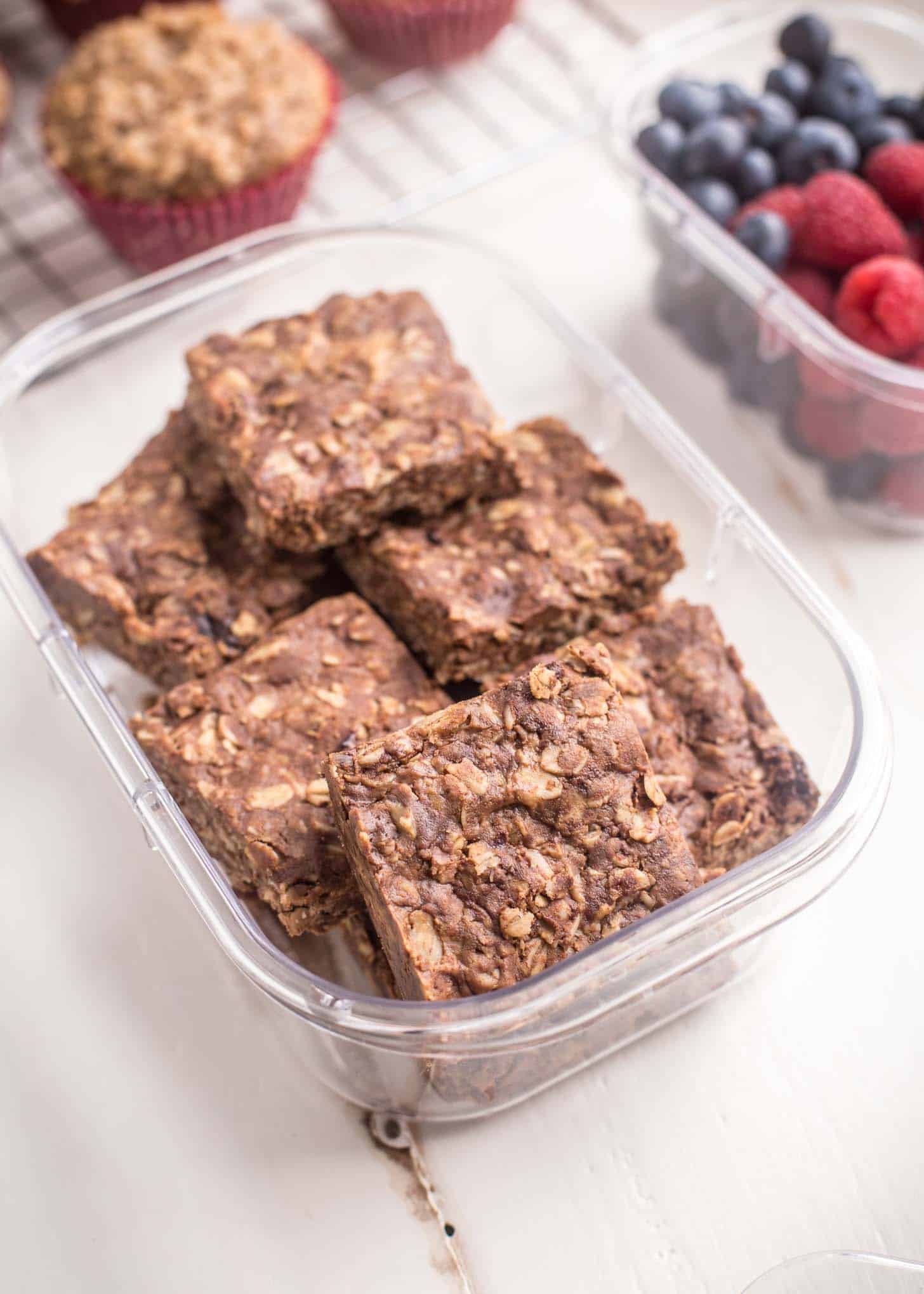 The Meals
The most exciting part of this whole meal prep thing? Those items turn into SO many meals! Here's what a couple days might look like with meal prep:
Day 1
Breakfast - Oatmeal Muffins + Mixed Berries
Lunch - Egg Salad Sandwiches + Vegetable Sticks with Peanut Sauce for Dipping
Snack - Chocolate Peanut Butter Oat Bars
Dinner - Vegetable Soup with Tortellini
Day 2
Breakfast - Mixed Berries over yogurt + toast
Lunch - Green Salad with Sliced Eggs, Chopped Vegetables + Oat Bars
Snack - Oatmeal Muffins
Dinner - Thai Peanut Pasta (stir-fried vegetables tossed with cooked pasta and peanut sauce)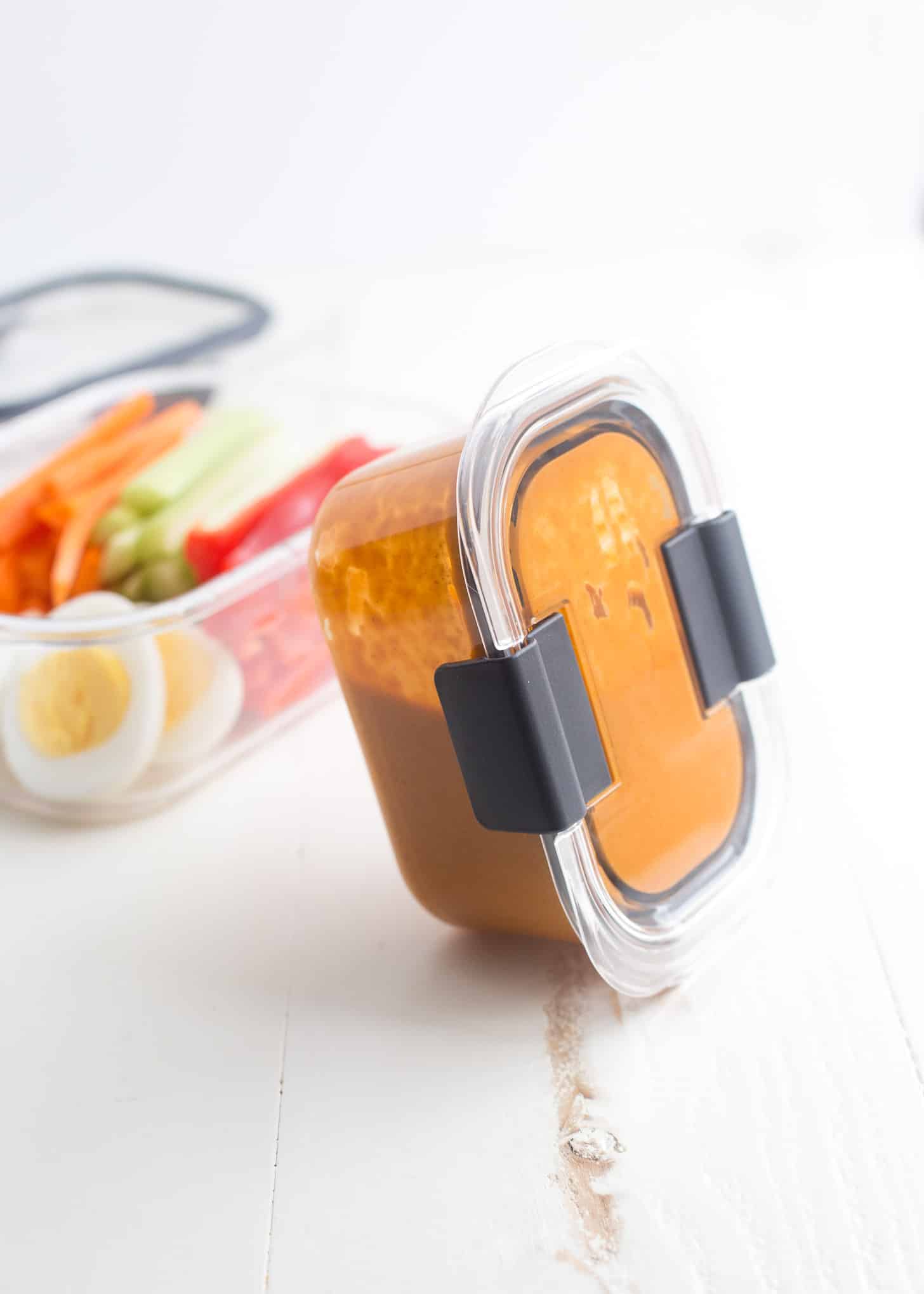 Thanks to the sponsor of this post, meal prep is getting a lot more beautiful. We used the Rubbermaid® BRILLIANCE™ 10 piece set to prep and store all of these foods. These high quality beauties are stain and odor resistant, crystal clear and offer splatter-resistant microwaving.
And perhaps the best feature, particularly for those of us with toddlers who pull things out of the fridge all on their own? They are 100% Leak Proof. Guaranteed.
Like, seriously leak proof....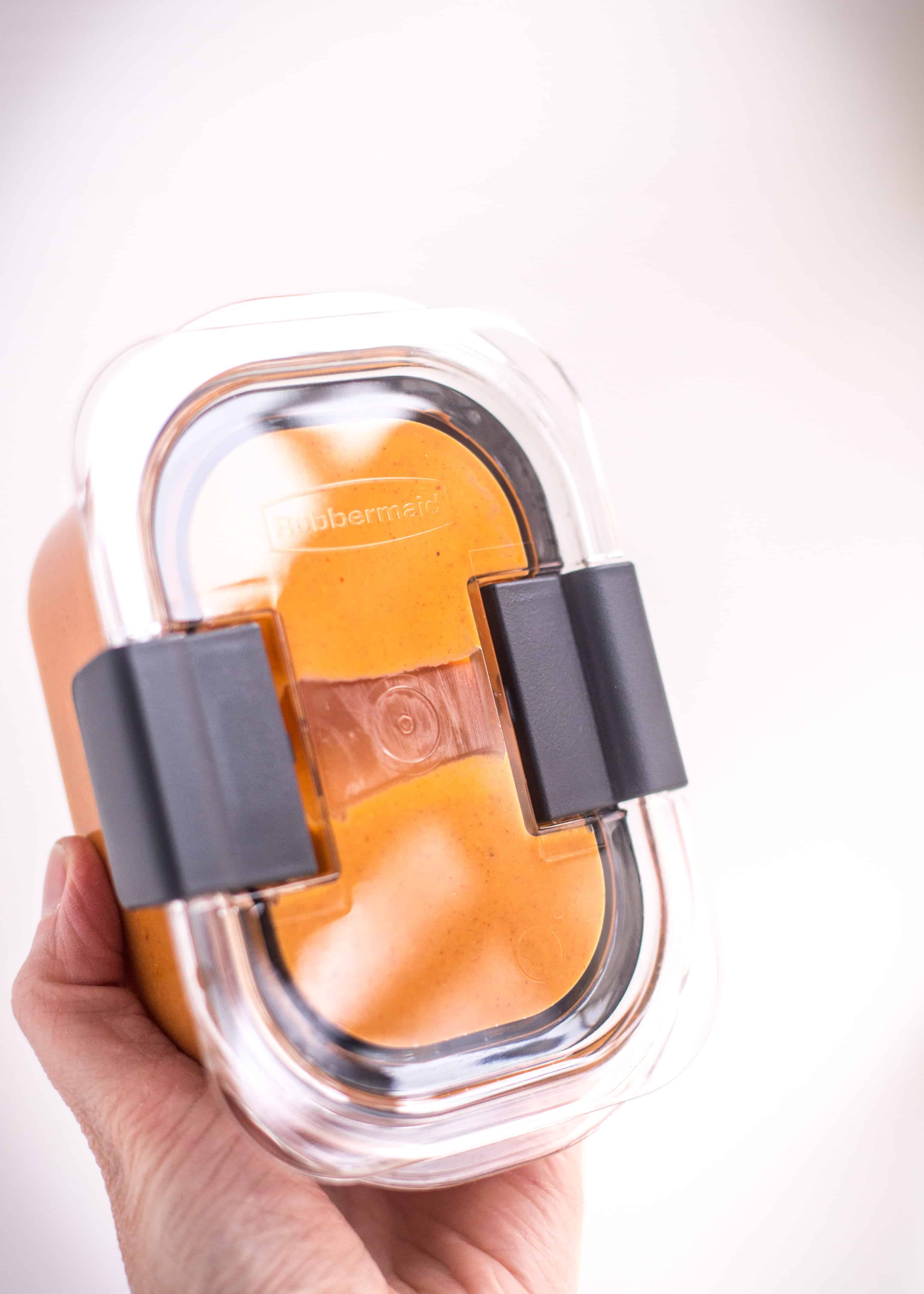 In addition to Rubbermaid®'s 10 piece BRILLIANCE™ set used for this photo shoot, I passed sets on to a couple friends who were immediately as thrilled with these containers as I was. Who doesn't love beautiful, clean lines for storing food? Thanks to Rubbermaid® we're keeping it classy in fridges all across the Kansas City area.
Thank you for reading and supporting our sponsors. Without them we couldn't keep the lights on or the oven blazing!