12 Breakfast Recipes to Make This Weekend
Published Sep 03, 2020•Updated Mar 13, 2022
Cue the dance party – we've got a long weekend coming up and our family has nothing planned but playing in the backyard, a few easy meals, and some seriously relaxing mornings at home. Breakfast has always been my favorite meal, and I love a breakfast that makes the whole house smell delicious while I sip my coffee.
If you're looking for something fun to make for breakfast this weekend, I've got a few ideas for you. Everything from slow cooker casseroles that bake all night to sweet baked goods that can be made the day before to a few kid-friendly classics (though adults at our house love those Cinnamon Baked French Toast Sticks as much as the kids).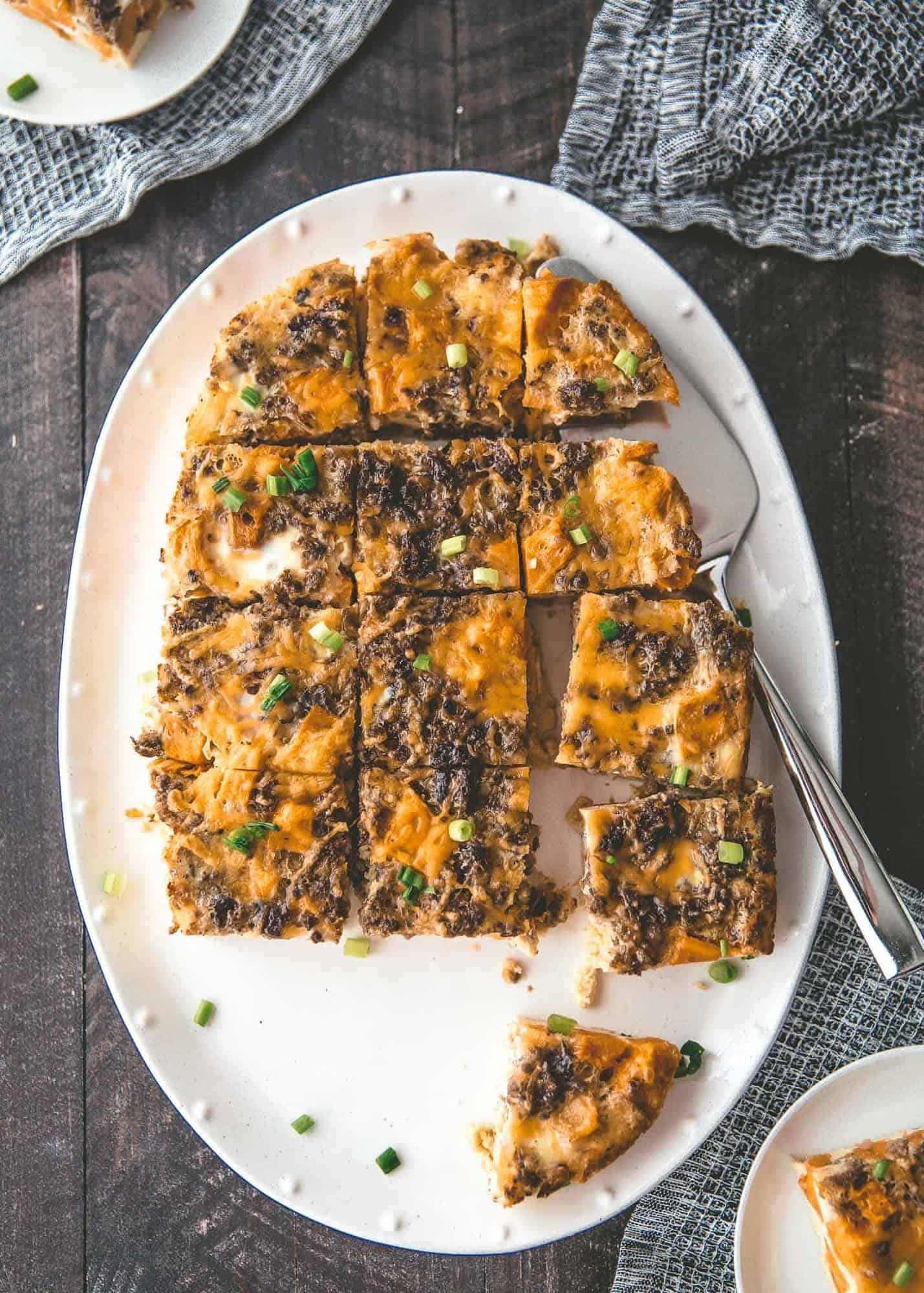 This classic breakfast casserole is filled with eggs, sausage, sweet potatoes, and cheese and can be made in the slow cooker! It's low carb and keto-friendly. I like to toss everything in the slow cooker overnight and let the slow cooker just switch to warm so the casserole is ready whenever we are.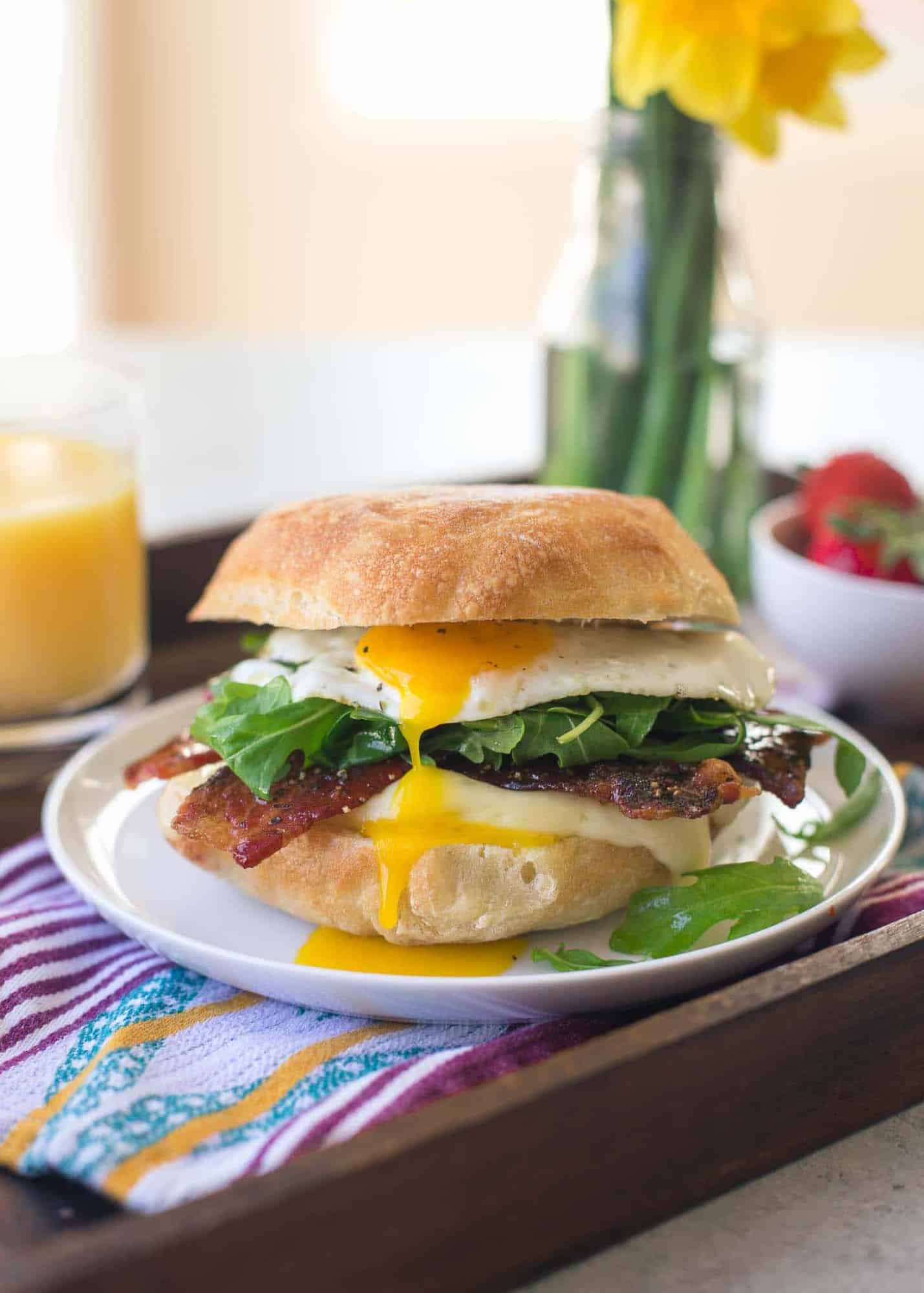 This is a next-level breakfast sandwich. The secret is bacon that is made in the oven and brushed with…wait for it…jam! The bacon gets caramelized and lightly sweet, giving this sandwich a totally unique flavor.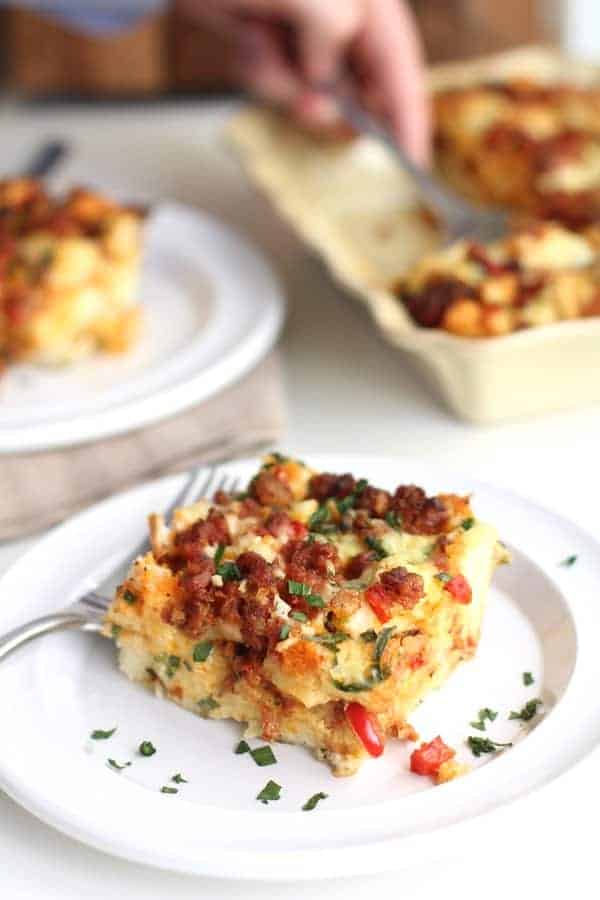 This spicy breakfast casserole has long been one of the most popular breakfast recipes on this site, especially around brunch-friendly holidays like Christmas and Easter.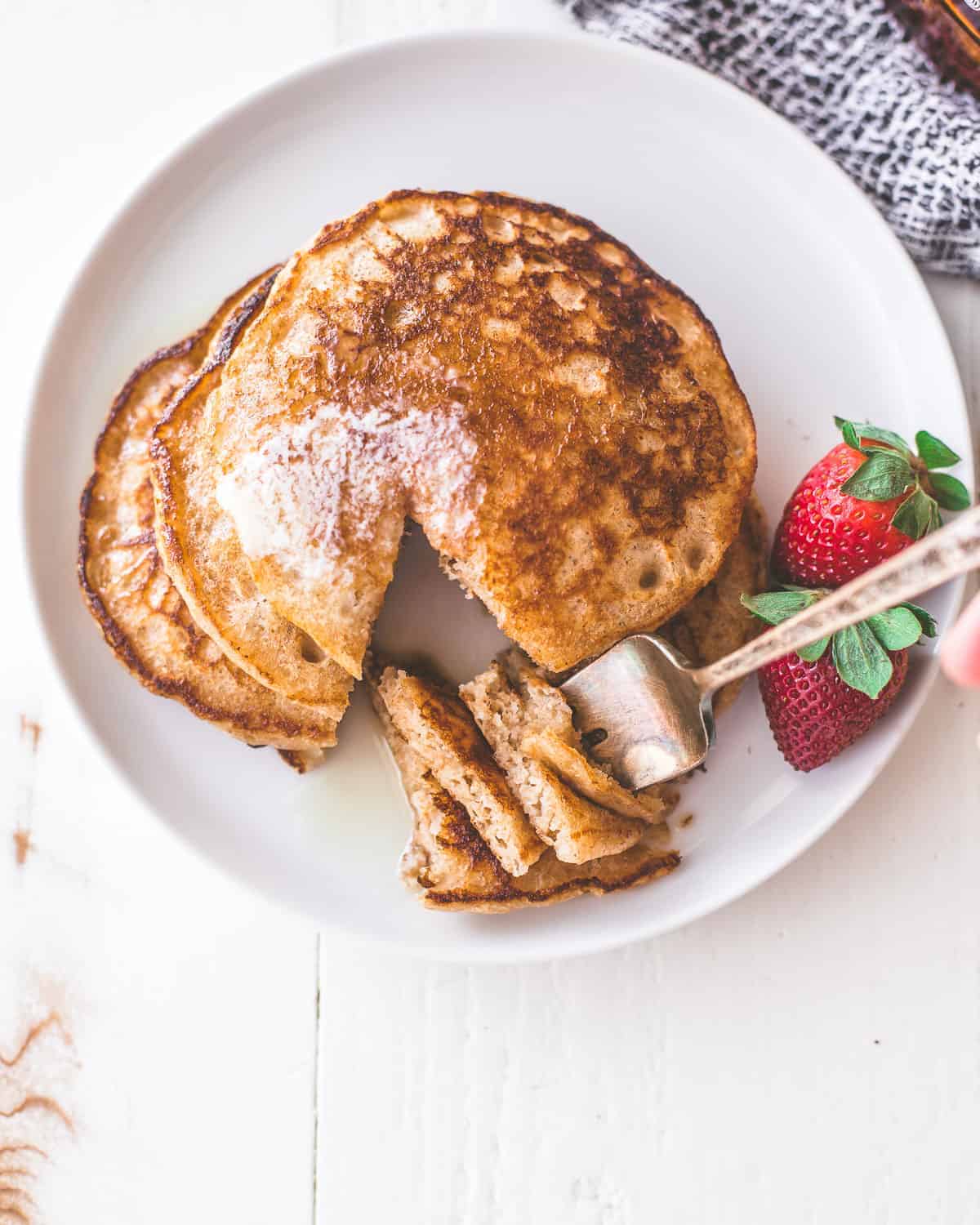 Light and Fluffy Whole Wheat Pancakes are made with just six ingredients and only one bowl for mixing. They use all whole wheat flour and are lightly sweet and super fluffy!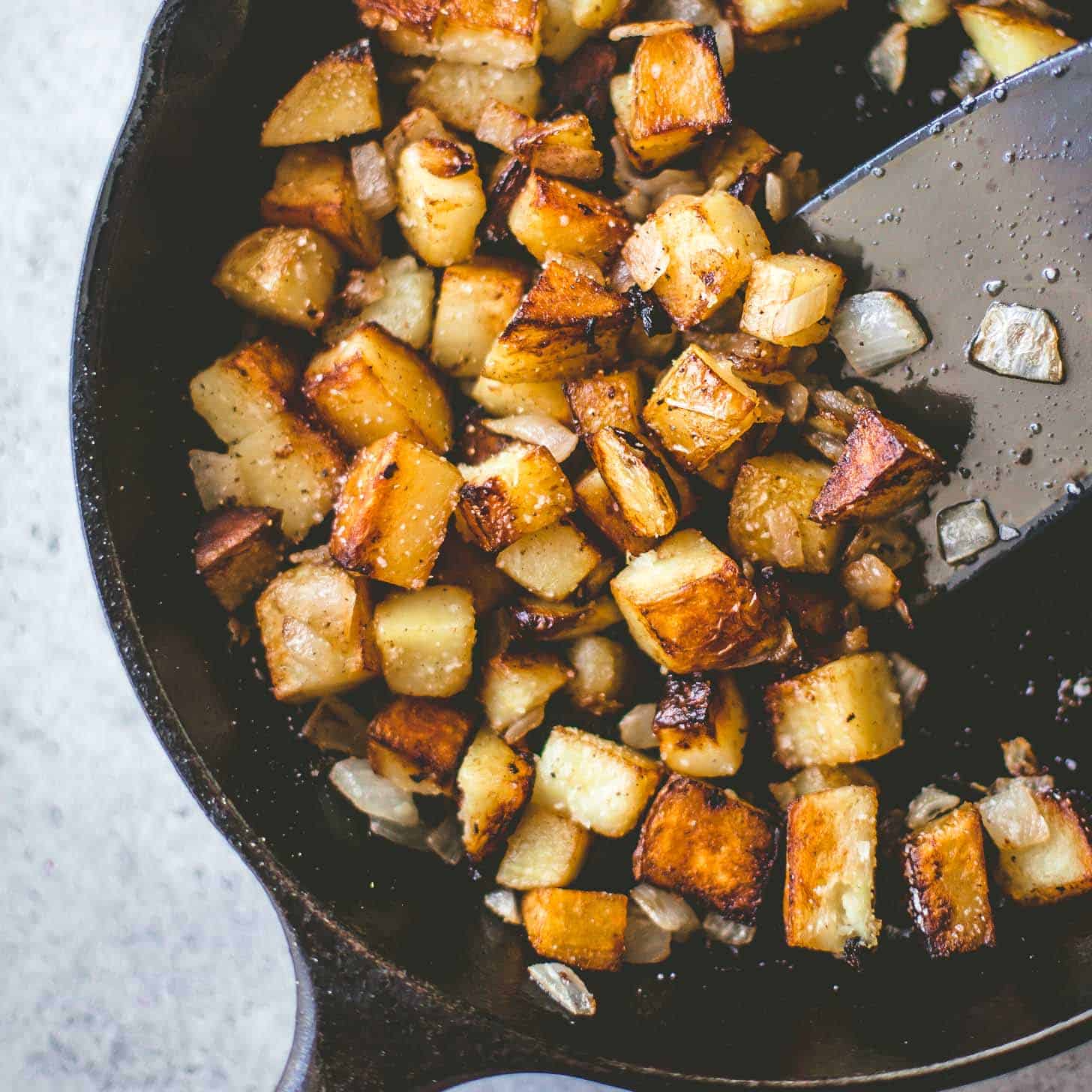 Use this easy, stovetop method to make Crispy Skillet Home Fries that are tender on the inside and golden on the outside. All you need is a few ingredients and a bit of (mostly hands-off) time at the stove. Top it with a fried egg and it's like bringing a diner breakfast right into your home kitchen.
Frittata is a baked egg dish that takes less than 30 minutes, is easily customizable, and can work for any meal of the day. Made with asparagus, bacon, and goat cheese, this one is great as breakfast, brunch, lunch, or light dinner. This is a great low carb option!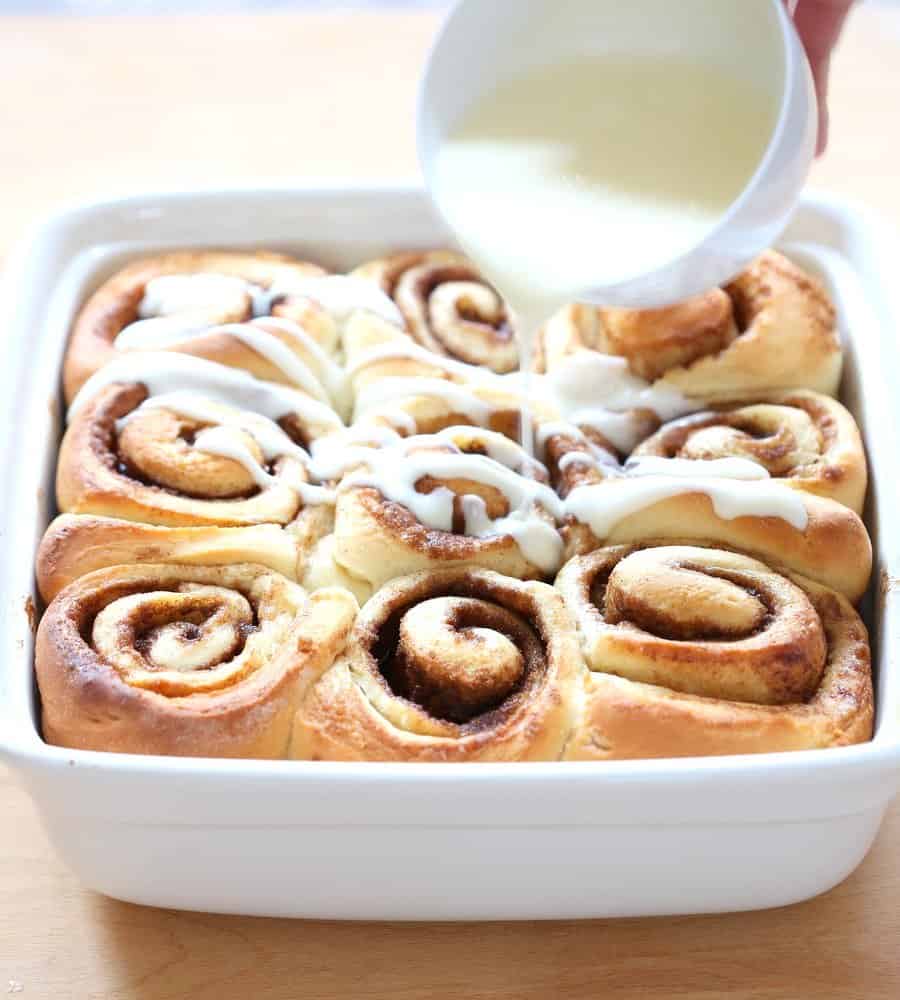 These fast-rising cinnamon rolls have long been my favorite cinnamon rolls. They are so light and tender and can be in the oven in under an hour from start to finish. If you've never made homemade cinnamon rolls, this is a great place to start!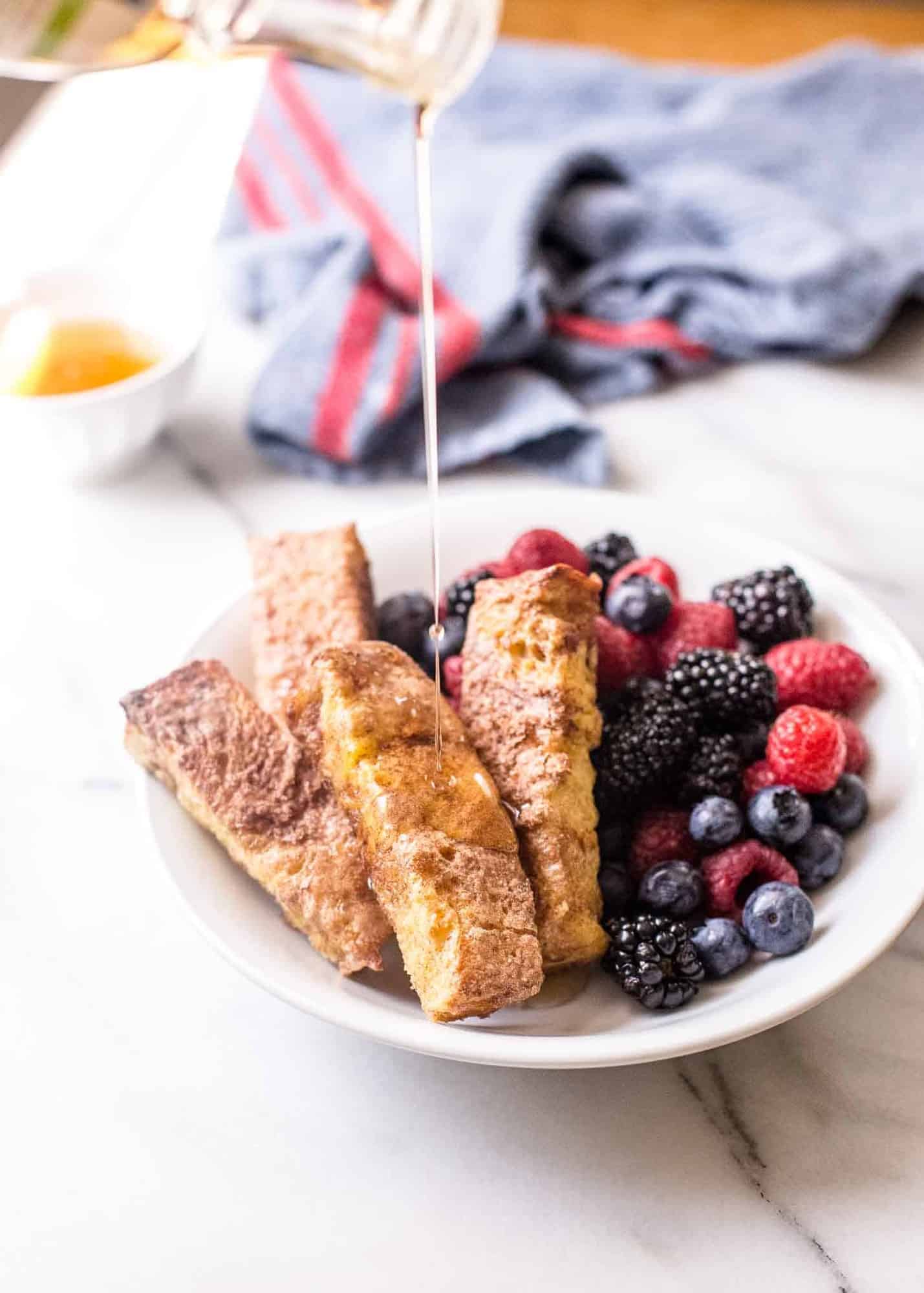 Thanks to a quick dunk in cinnamon sugar, these Baked Cinnamon French Toast Sticks come out of the oven crispy on the outside and tender and soft on the inside.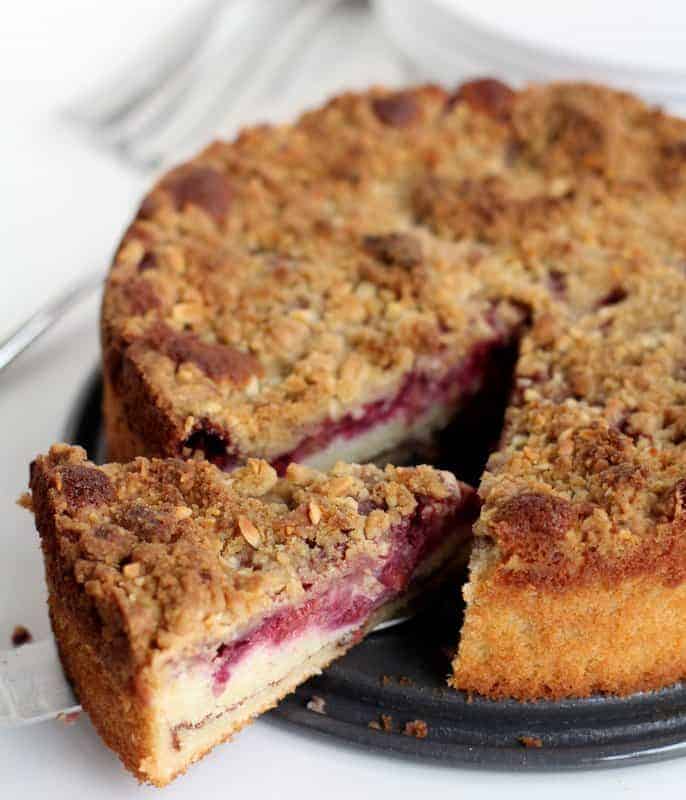 With a ribbon of raspberries and plenty of sweet crumb on top, this sweet breakfast pastry is always a favorite to serve to guests. A little slice is great with a cup of tea or coffee in the afternoon too.
This recipe is not at all complicated, but a splash of cream and a bit of butter make the eggs creamy and rich. These baked eggs come out of the oven hot and bubbly and slightly fragrant with the herbs and garlic. We toast slices of baguette to dip in the creamy eggs.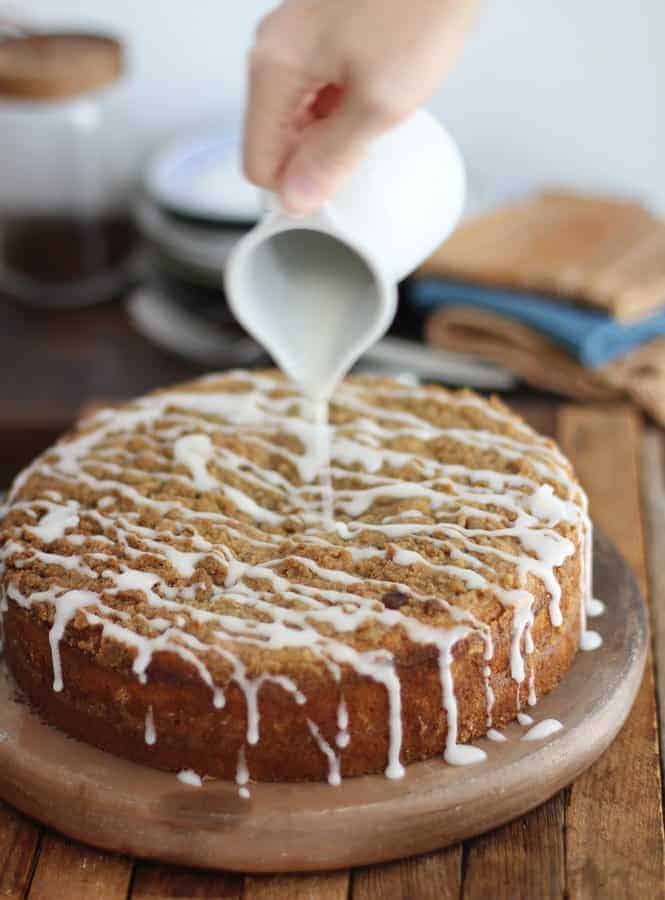 This recipe is where banana bread meets coffee cake and it is a pretty sweet match.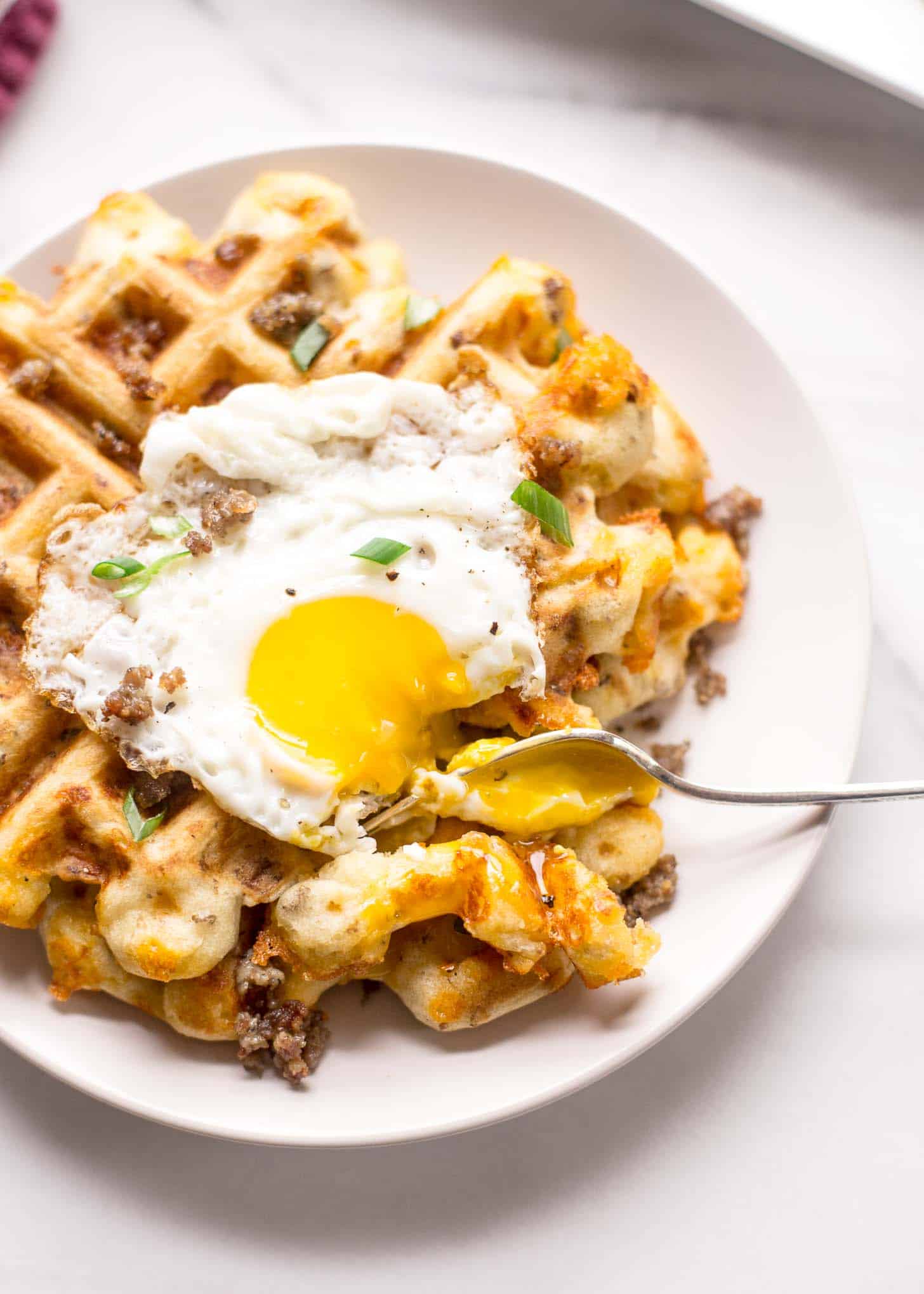 If you're a savory breakfast fan, these light and fluffy waffles filled with sausage and cheddar are for you. We love them as breakfast-for-dinner too!