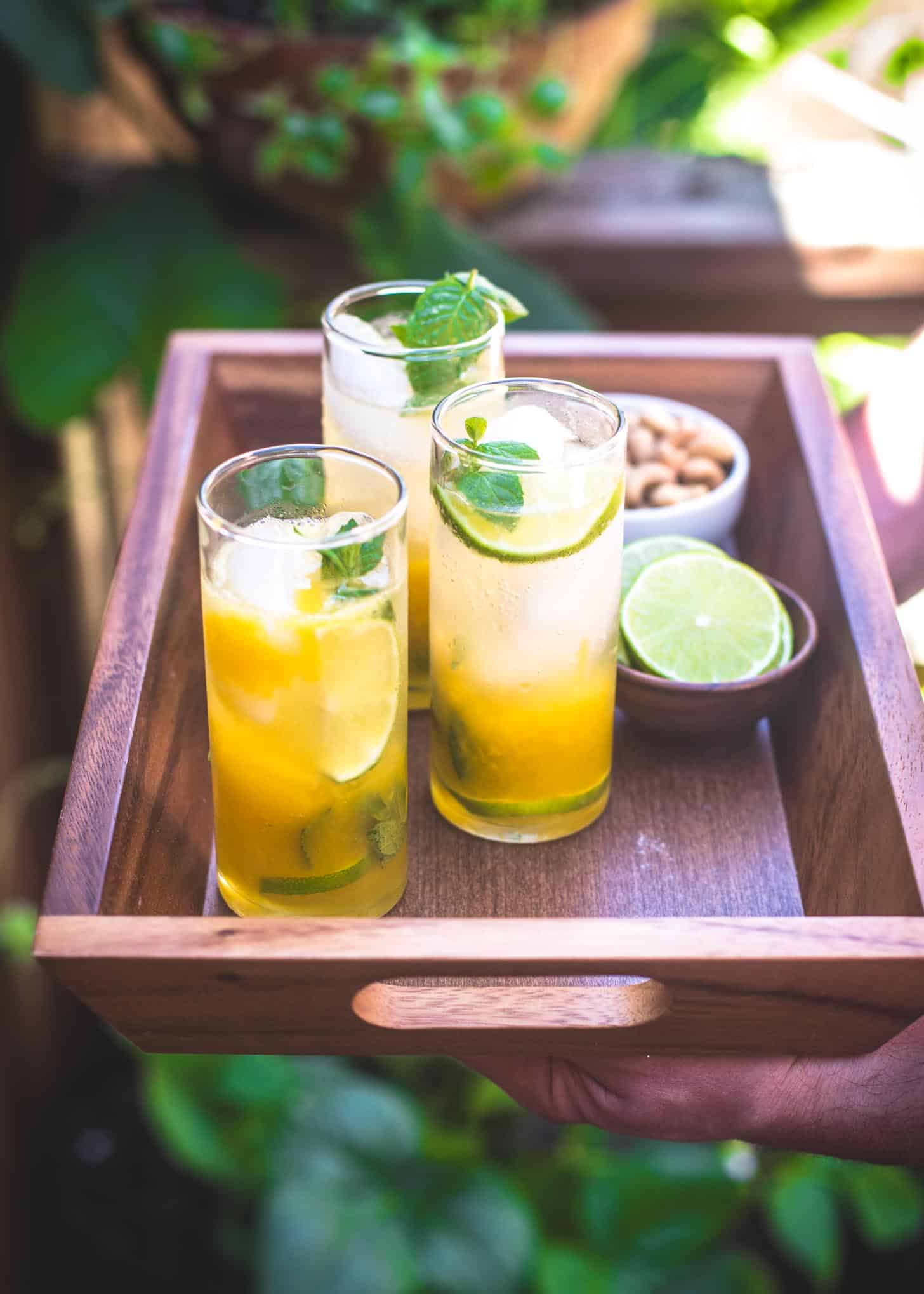 With fresh fruit, mint and a splash of Passion Fruit Syrup, these Passion Fruit Mojitos can be made in small or large batches and are great for summer entertaining.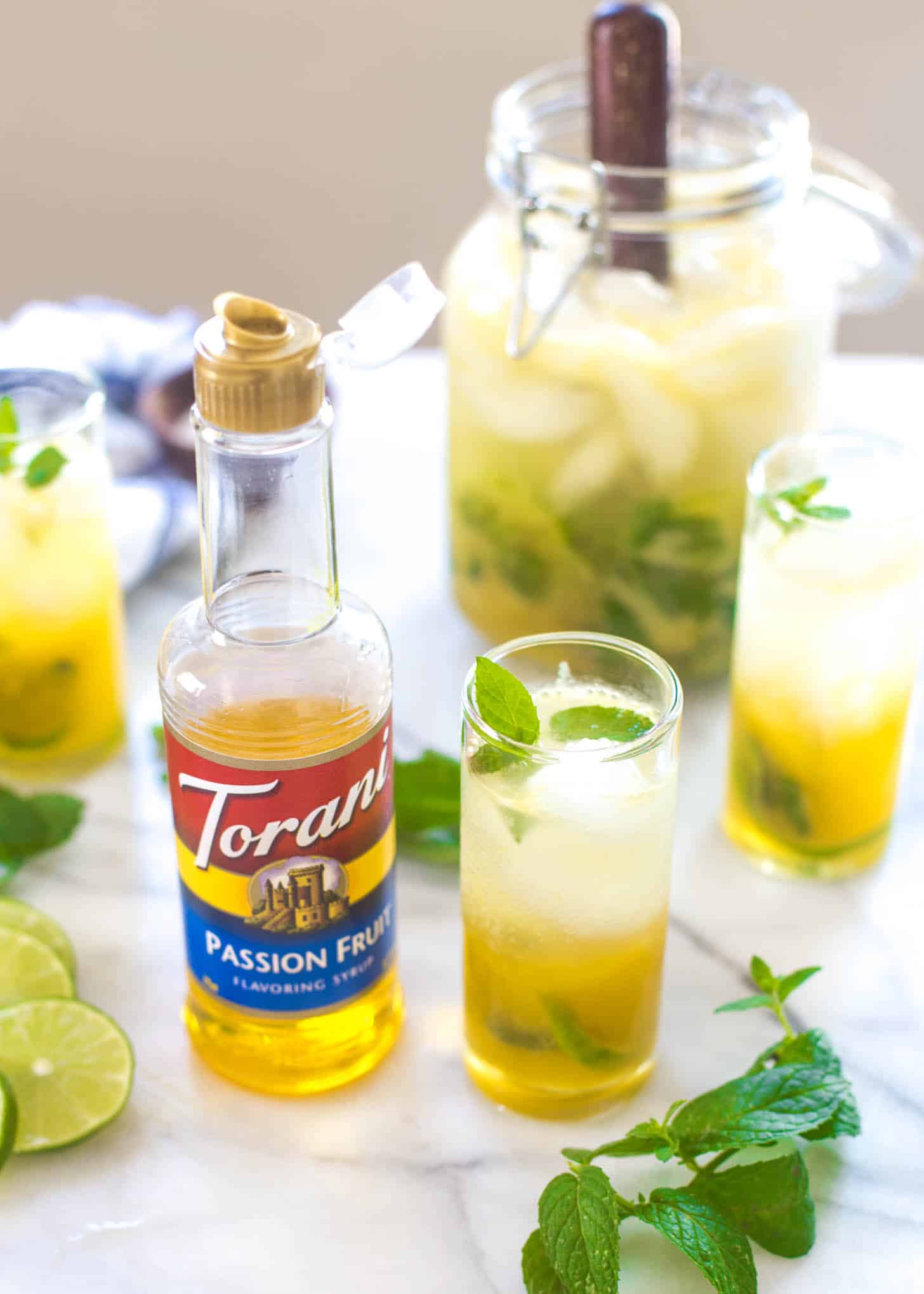 We are way soaking up the summer vibes over here. After spending the first week of June at the beach in North Carolina, I've decided that an early summer vacation is a best practice. There's nothing like kicking off the warm weather with a solid week of beach days, happy hours on the deck, and family meals around a big table.
We've been back for over a week, but I'm still clinging to vacation mode. And these Passion Fruit Mojitos have been doing their part to make any day feel like a holiday.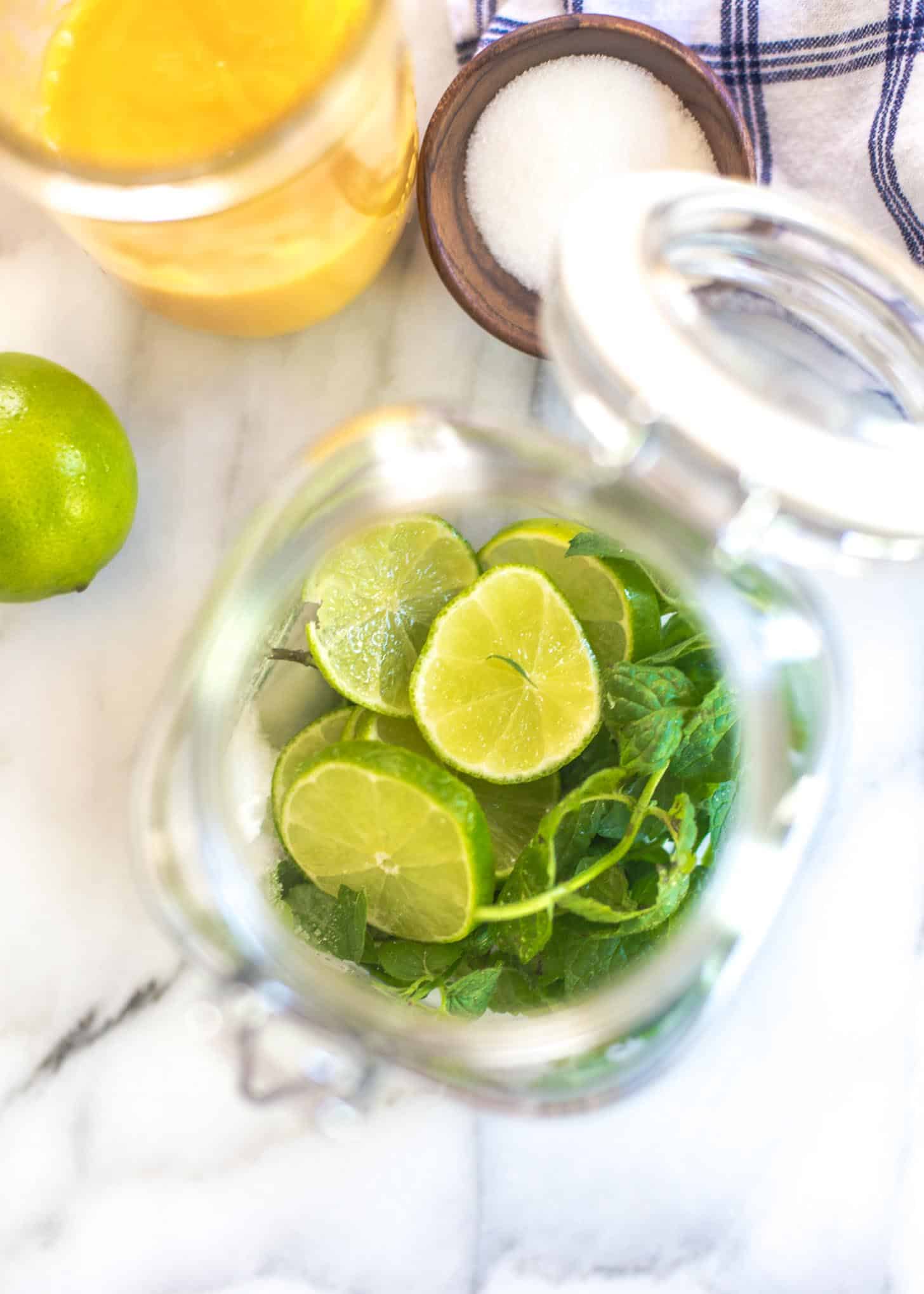 To quickly add the summery flavor of passion fruit to this cocktail, we used Torani syrup. Torani makes a bunch of syrups that add flavor to coffee, but they just introduced a new line of summer flavors – Raspberry, Peach and Passion Fruit – that are great for adding flavor to your chilled summer drinks.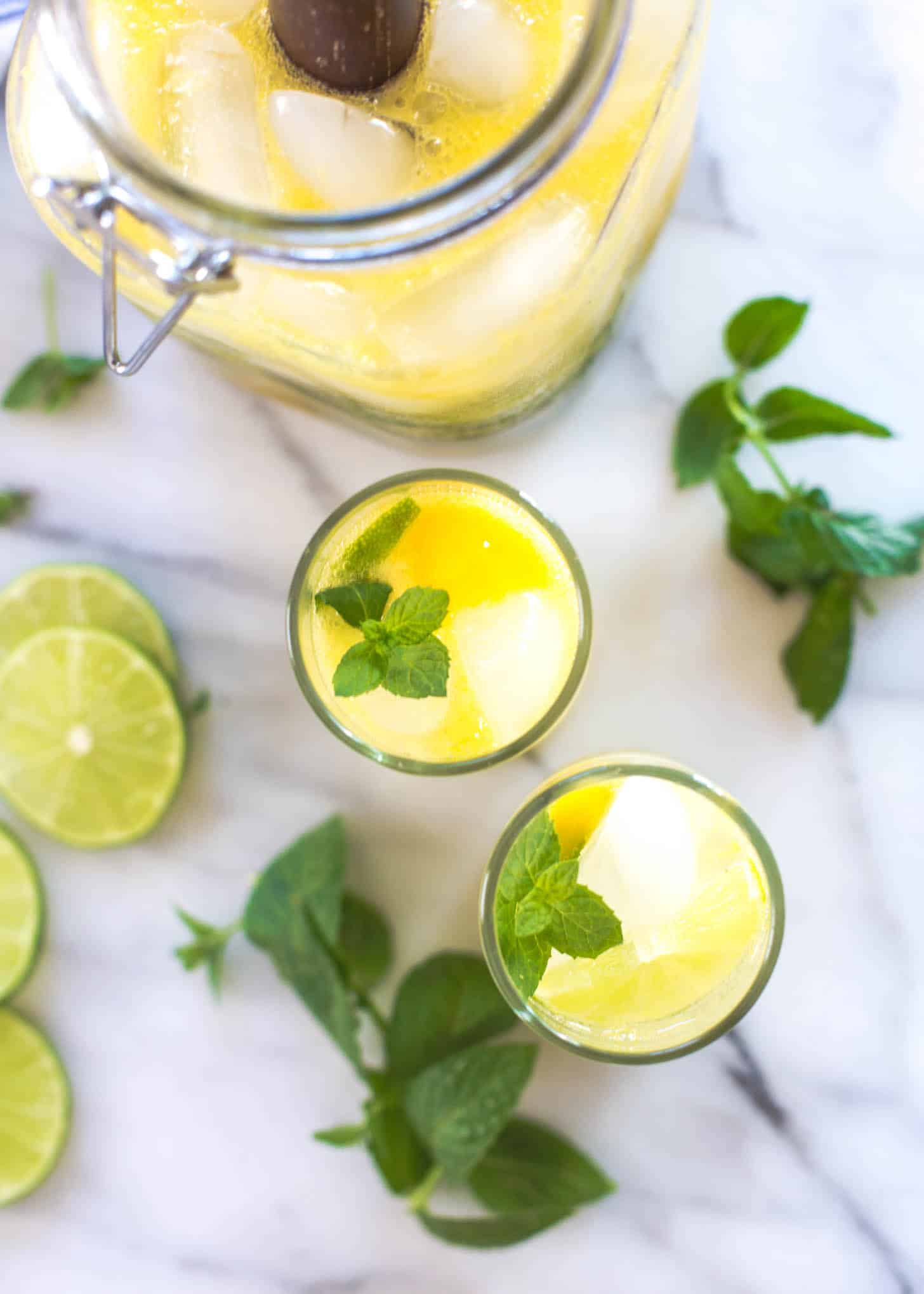 Mojitos are an ideal summer cocktail. They are perfect for mixing up in a batch so you can pour individual servings out for guests. And passion fruit adds a sweet / tart citrus flavor that gives these refreshing drinks a little something extra. All the better if you've got fresh mint to use in the mojitos and add as a garnish on top! We could make mojitos every day for the rest of the summer and still probably not make a dent in all the mint we have exploding in the herb garden.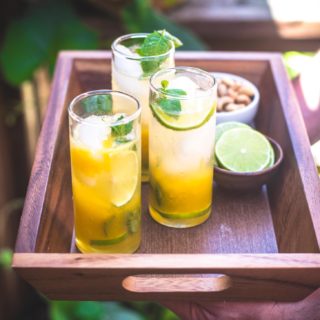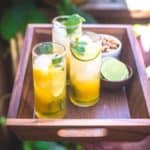 Print Recipe
Passion Fruit Mojitos
Ingredients
2

Tbsp

White Sugar

10

leaves

Fresh Mint, plus extra for garnish

2

Limes, sliced

1/4

cup

Passion Fruit Puree (sub mango or pineapple puree; see note)

4

oz

(1/2 cup) White Rum

2/3

cup

Torani Passion Fruit Syrup

4

cups

Ice

4

cups

Soda Water
Instructions
Combine sugar, mint leaves and half the lime slices (reserve the other half) in the bottom of a pitcher. Use a muddler or a wooden spoon to press the ingredients into the bottom and sides of the pitcher so that the mint leaves are crushed and the limes release their juice.

Pour the passion fruit puree, rum, syrup, ice and soda water over top and stir gently to combine.

When ready to serve, divide the mojitos between glasses and top with remaining half of the lime slices and some extra mint leaves.
Notes
This addition of fresh fruit puree is optional, but adds nice color and flavor to the drinks. Any tropical fruit will work. Passion fruit puree can be found in the freezer section even when the fruit is not in season. You can also use mango or pineapple; just cube the mango or pineapple and blend until smooth to get a puree.