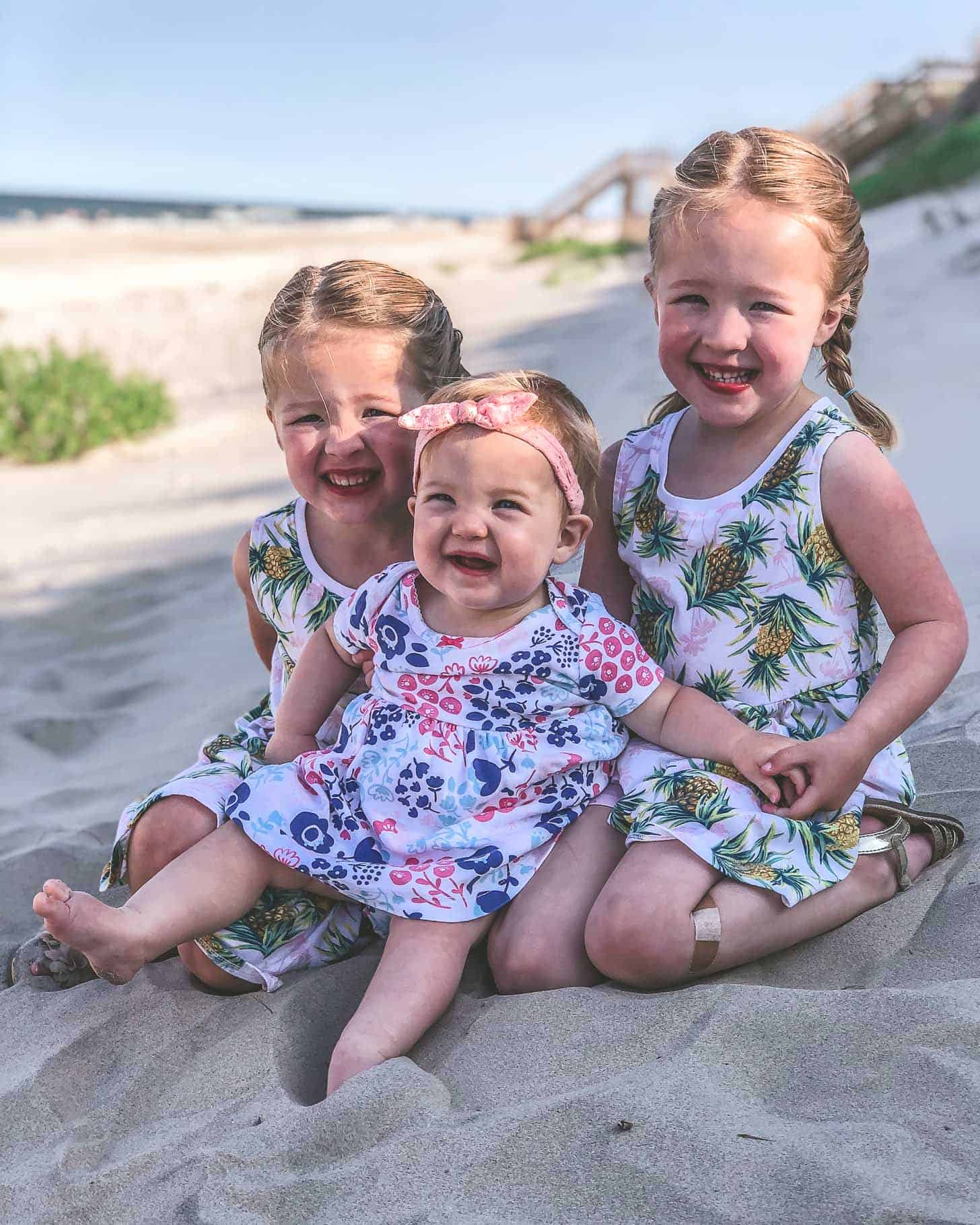 Hi friends! We're back on the far of summer. I didn't intend to take the height of summer off from the pages of this site, but it was a good to step away for a bit. I have been working on some great new content for the fall (lots of freezer meals!), so behind the scenes, the Inquiring Chef kitchen has been testing, tweaking, and perfecting fun, new recipes that will start rolling out in August.
Outside of the kitchen, it's been a sweet, classic sort of summer around our house. Lots of running through sprinklers, picnics in the park, and sipping iced coffee on the screened porch. I wore my hair out of a ponytail about three times. And each of those three times, Molly and Clara asked me why I looked "so fancy."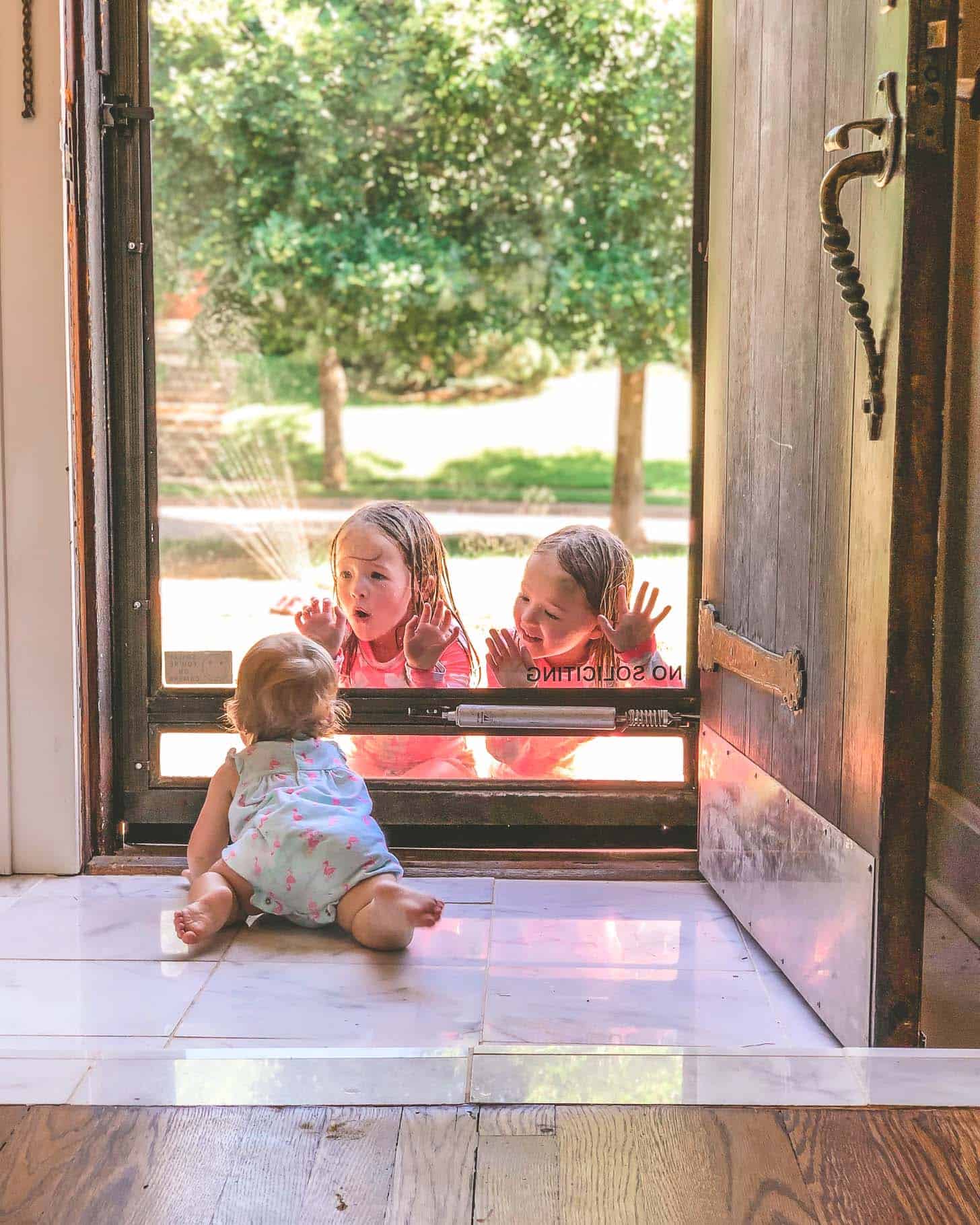 Here's a quick summer round-up from our family.
Outer Banks, North Carolina
My extended family has gone to the Outer Banks every other year since I was a kid. Frank grew up vacationing there too! Every trip is a variation on the same theme, all of which was documented here and here. Add 11-month-old June and those old posts pretty much sum it up. 😉 But here are my favorite pics from our visit in early June.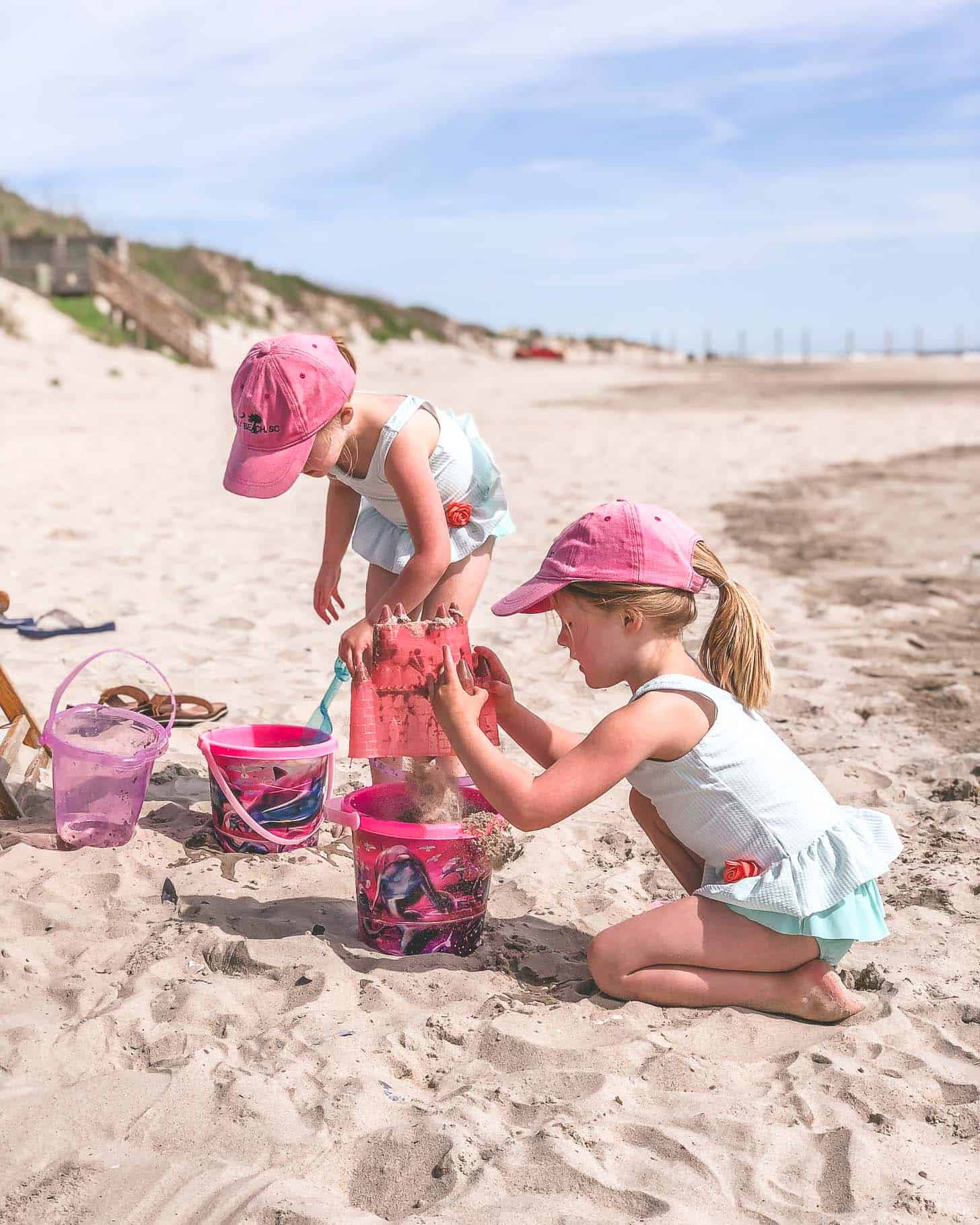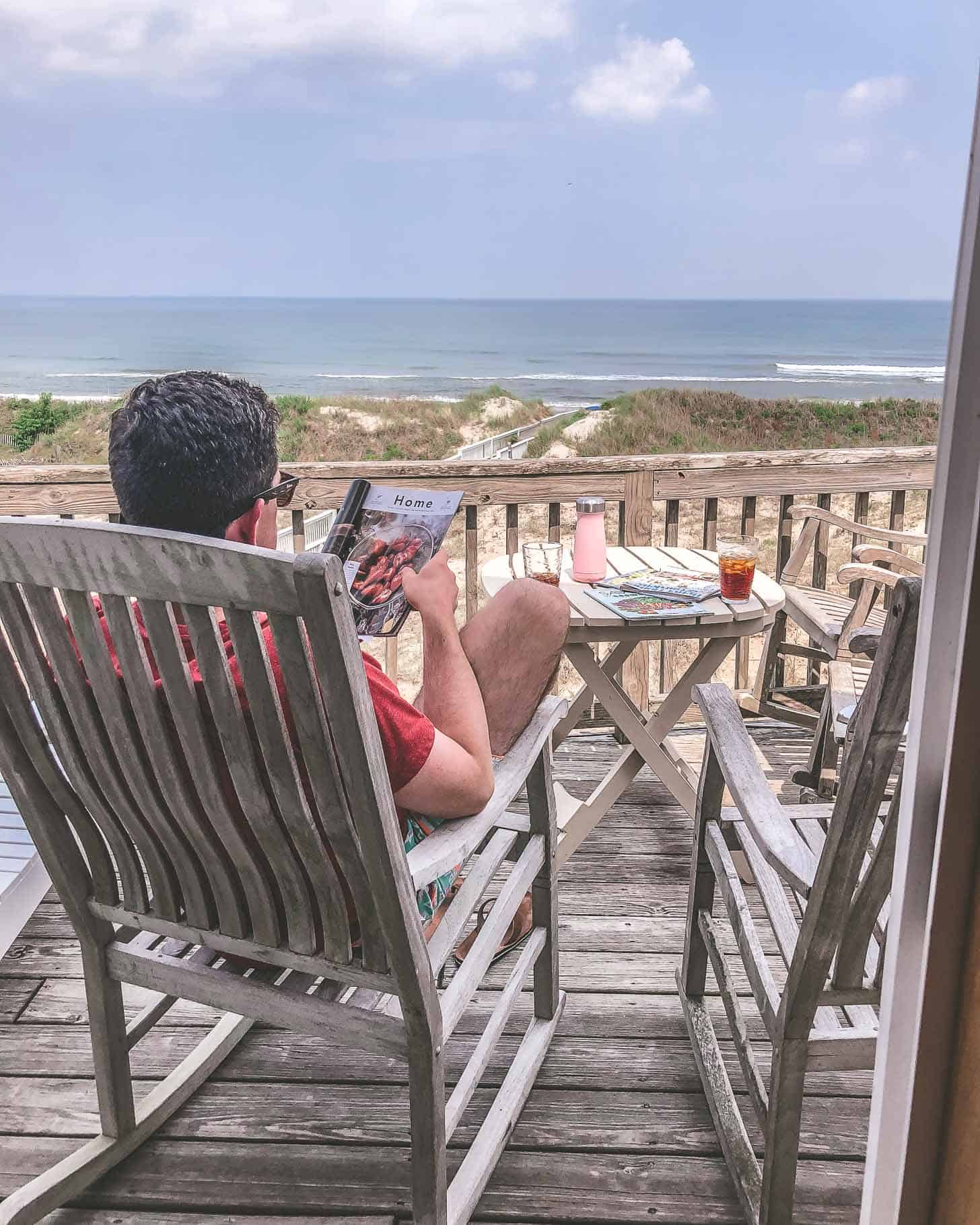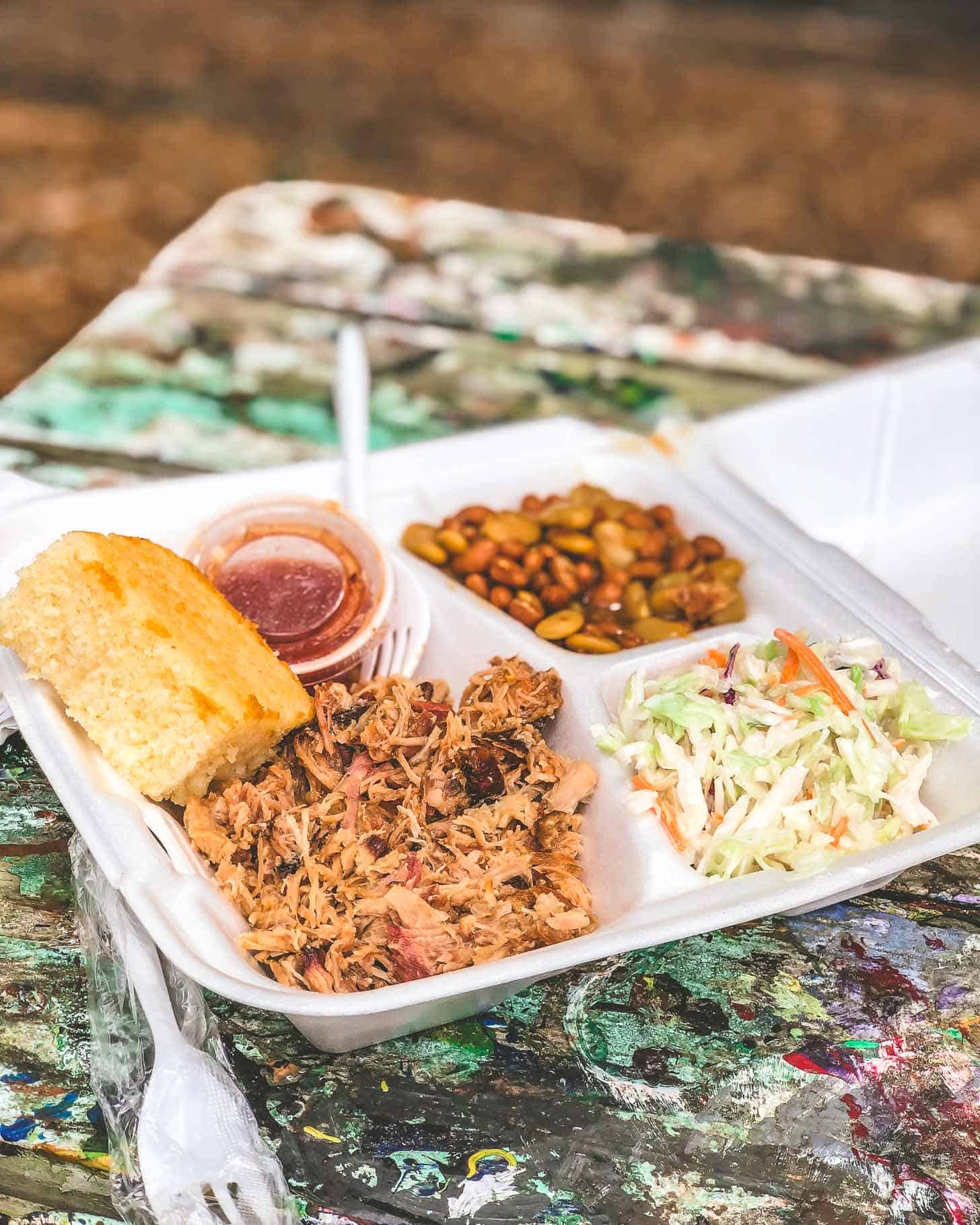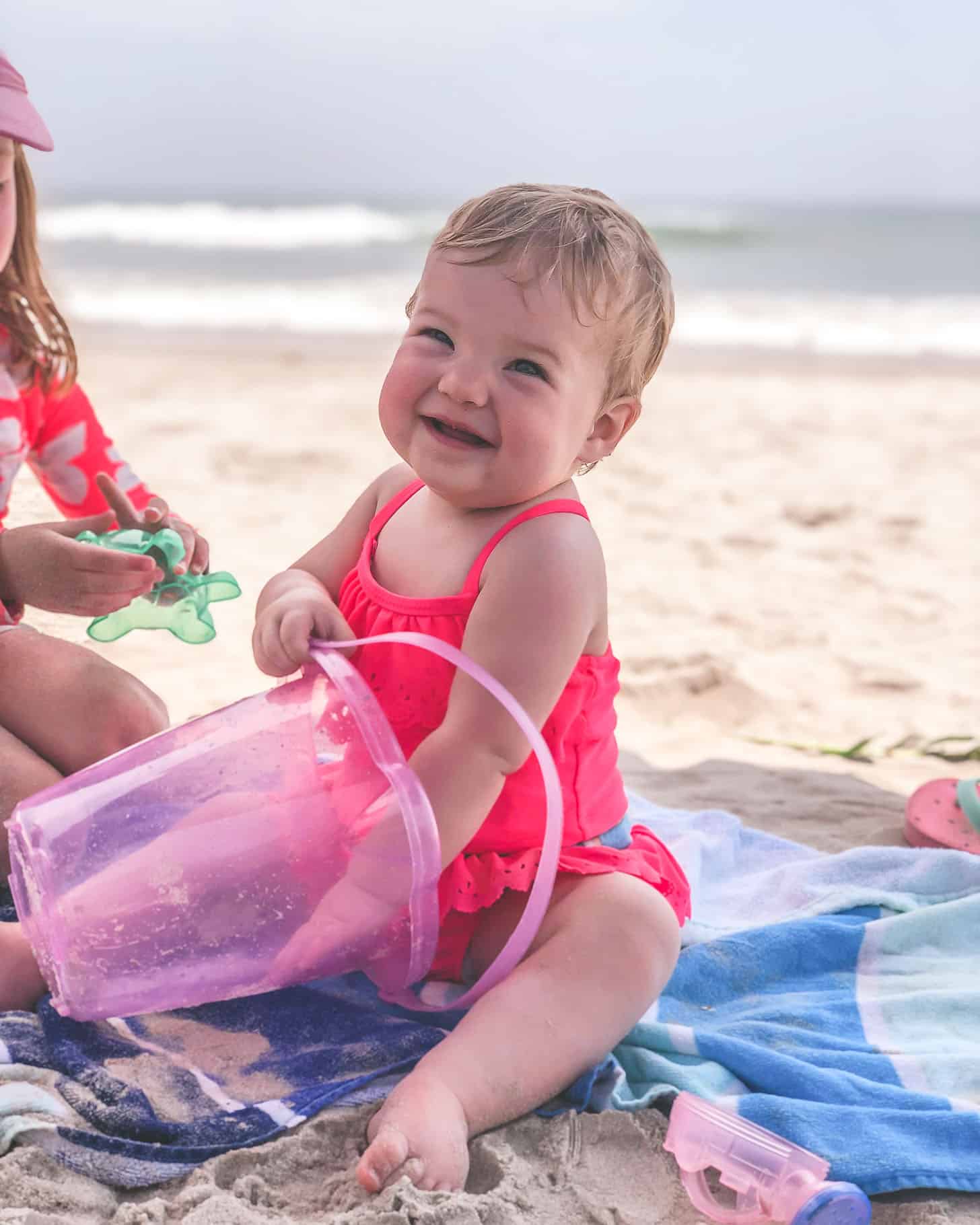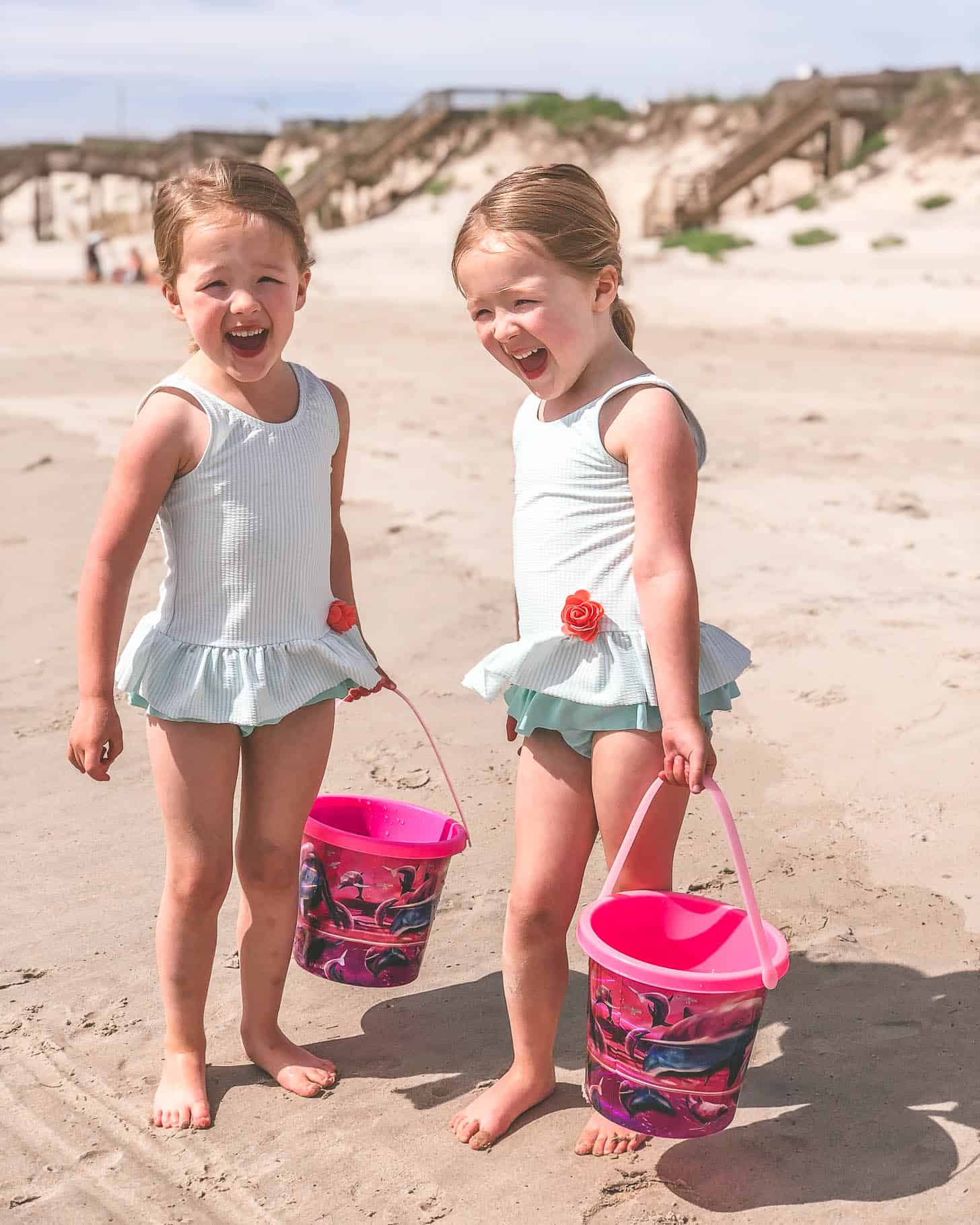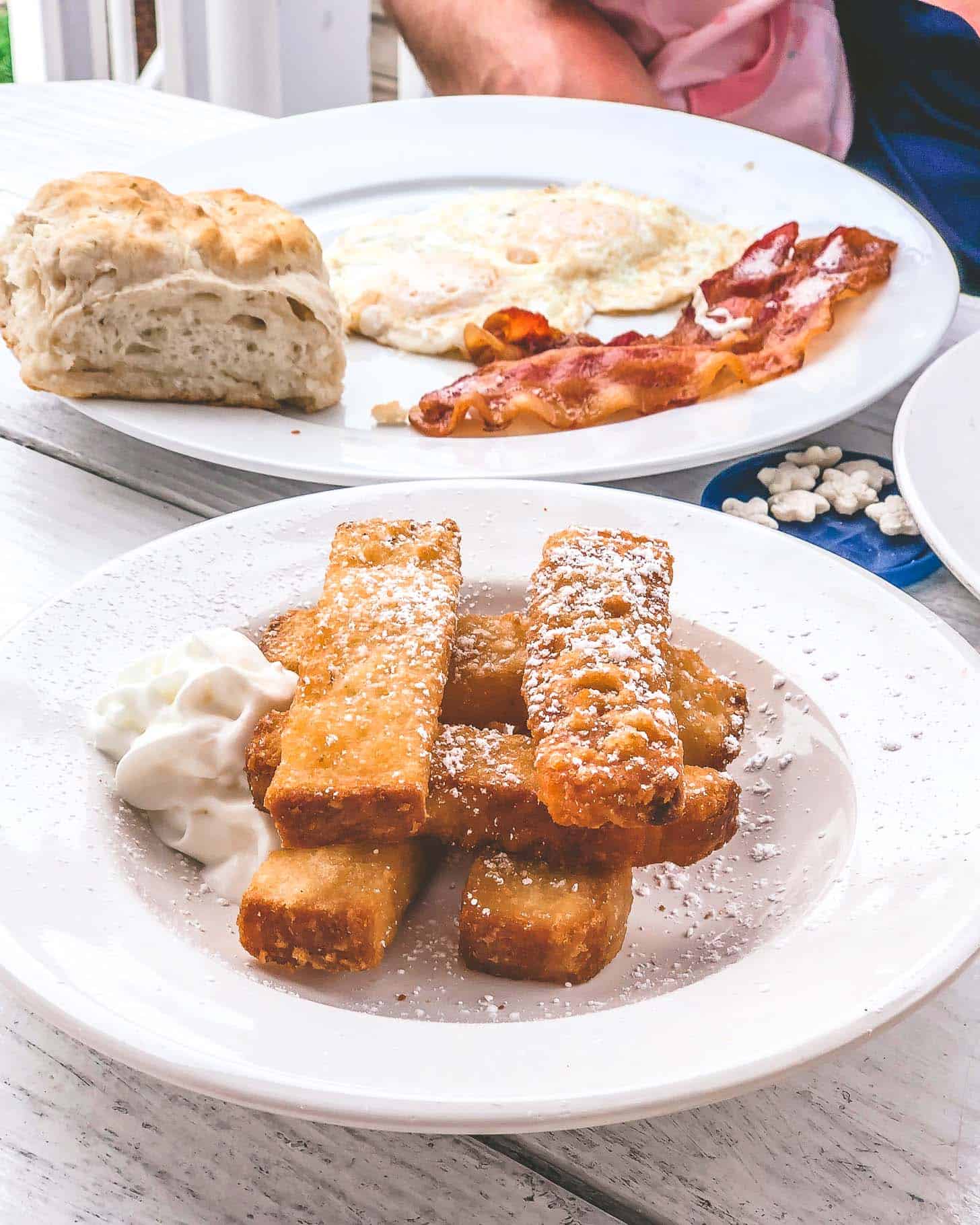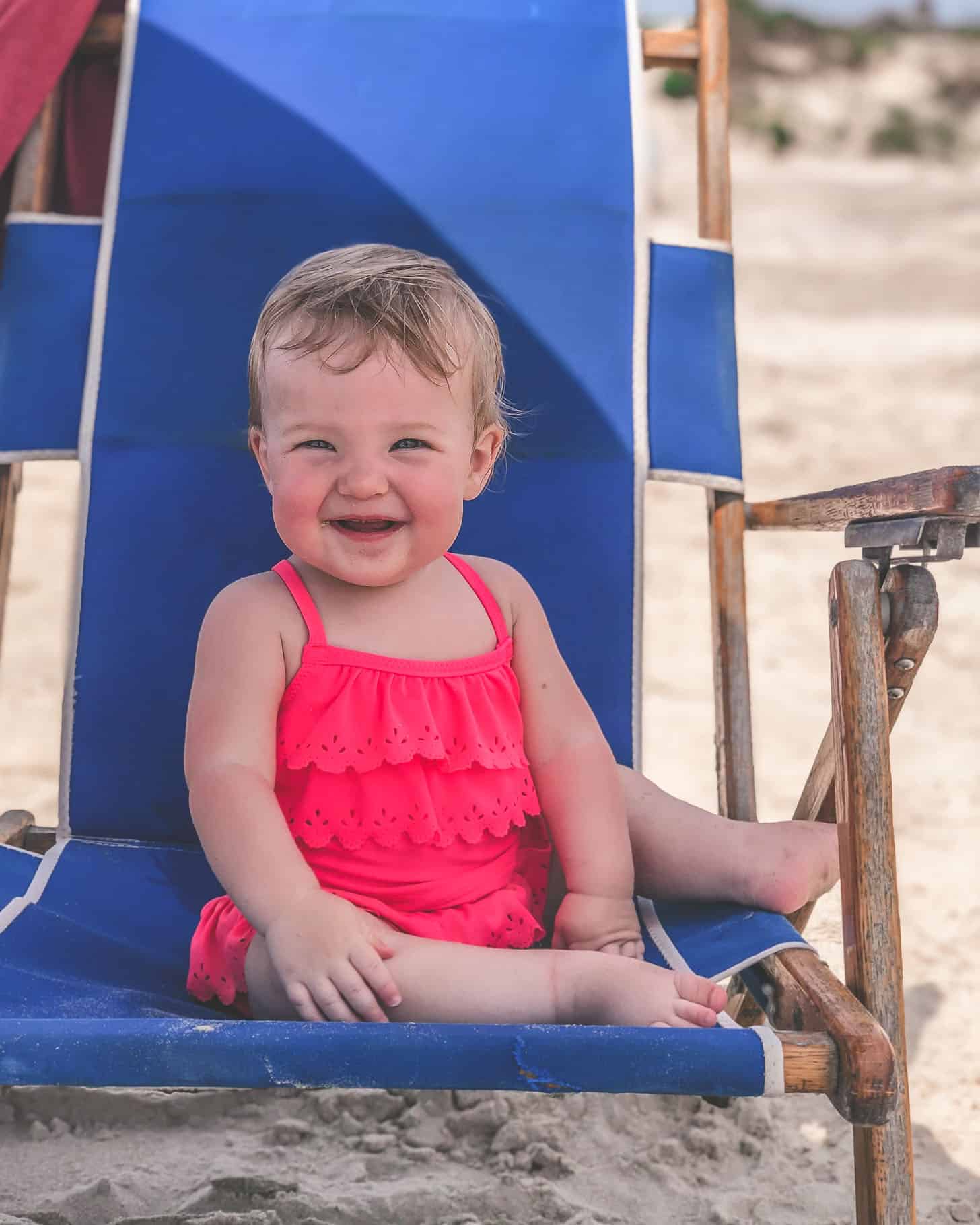 As part of the trip, we took the girls to James Madison University in Virginia. It's where Frank and I went to college!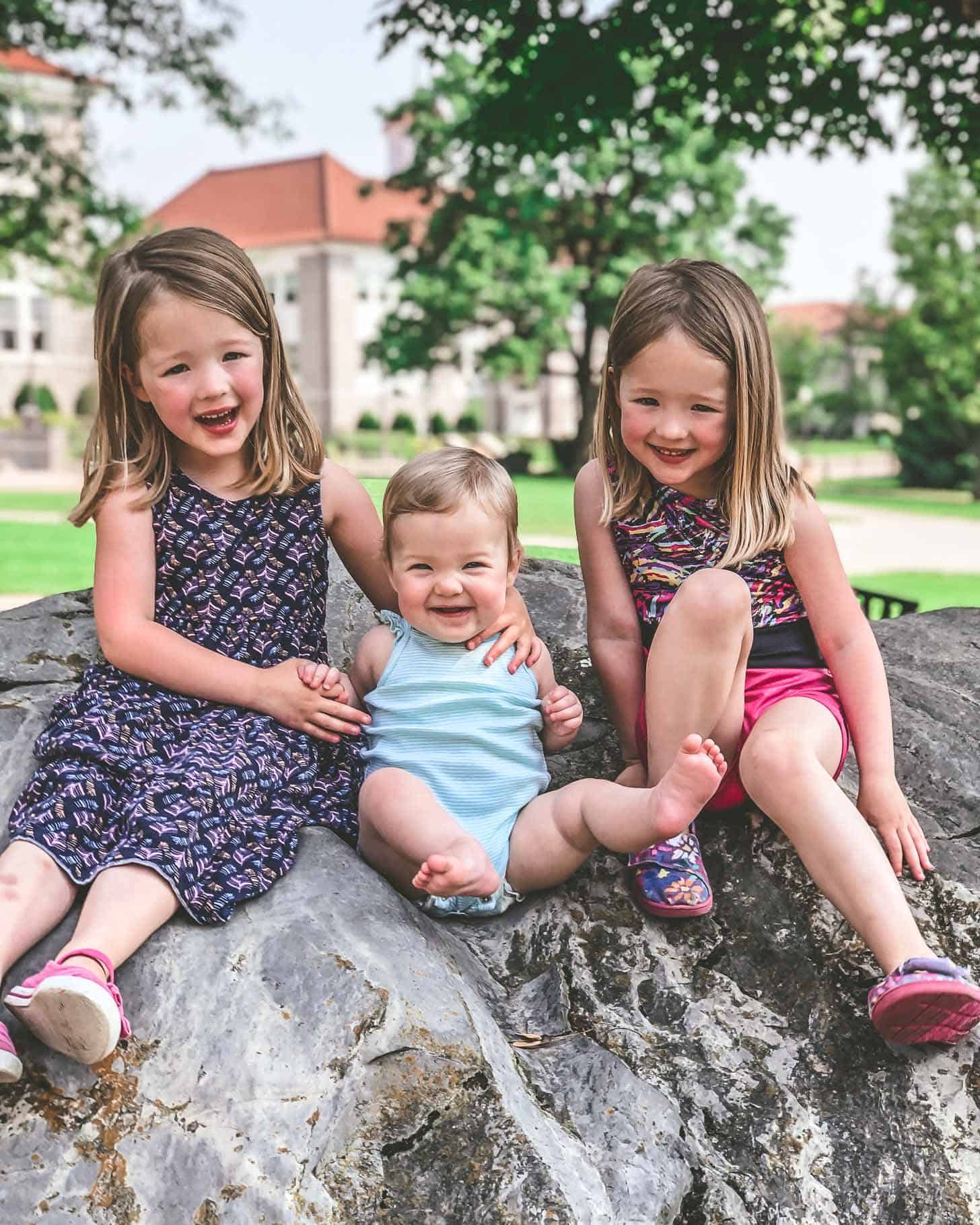 Kindergarten
Molly and Clara are attending an amazing public charter school in our neighborhood that has a summer program available to all kids. As a result, they actually started kindergarten over the summer! They had a blast, made new friends, got the hang of the new routine, and are looking forward to heading back at the normal August start time. It's taken a lot of the drama out of the whole first-day-of kindergarten thing. (And when I say drama, I mean the drama taking place in my head.)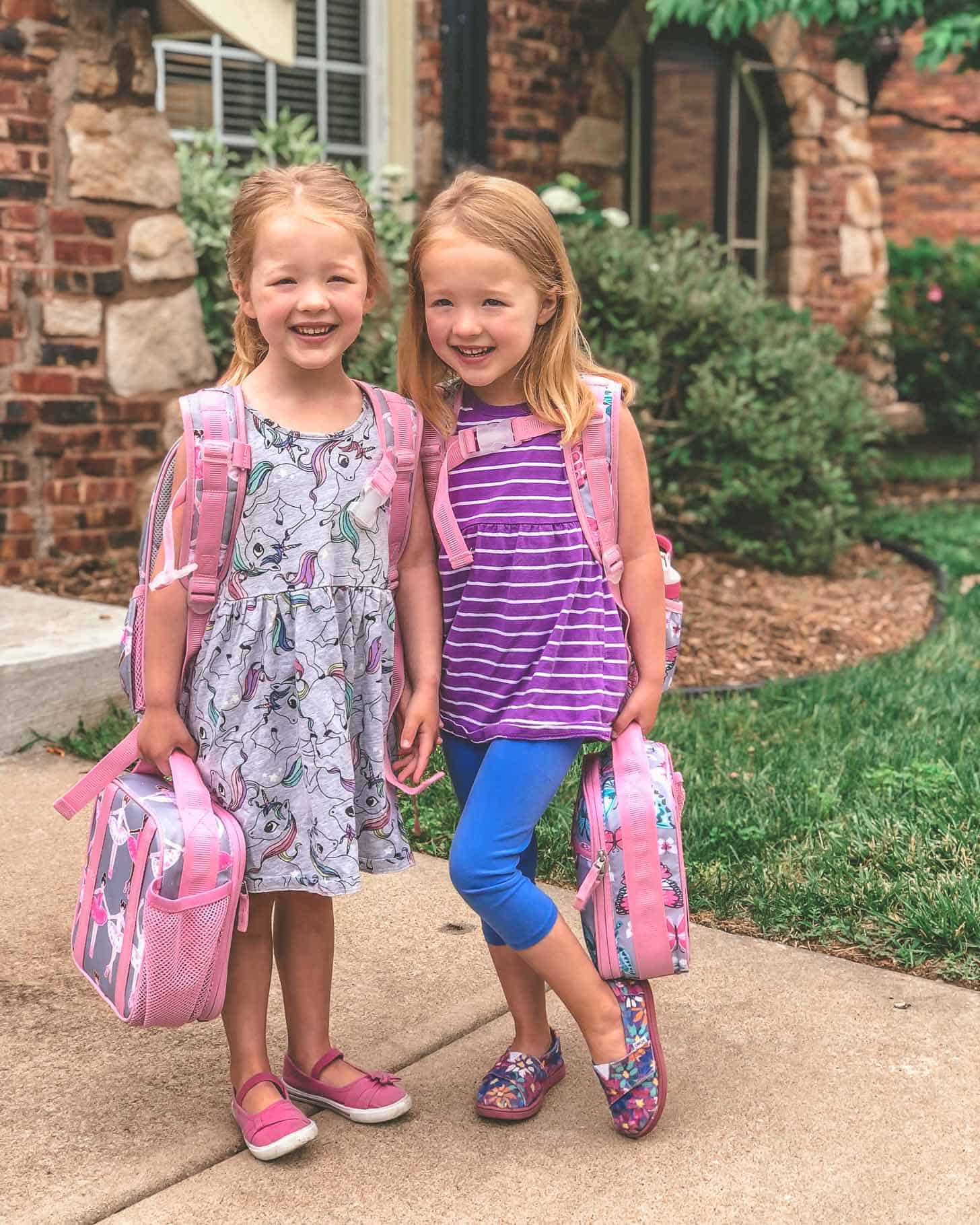 Nashville
We had our first trip away without the kids since June was born! We traveled to Nashville with four of our good friends, ate delicious food (looking at you Husk and Folk), listened to music, had biscuits and fried chicken at multiple locations, witnessed approximately 348 ridiculous bachelorette parties, and generally had an awesome time being adults without kids running around underfoot.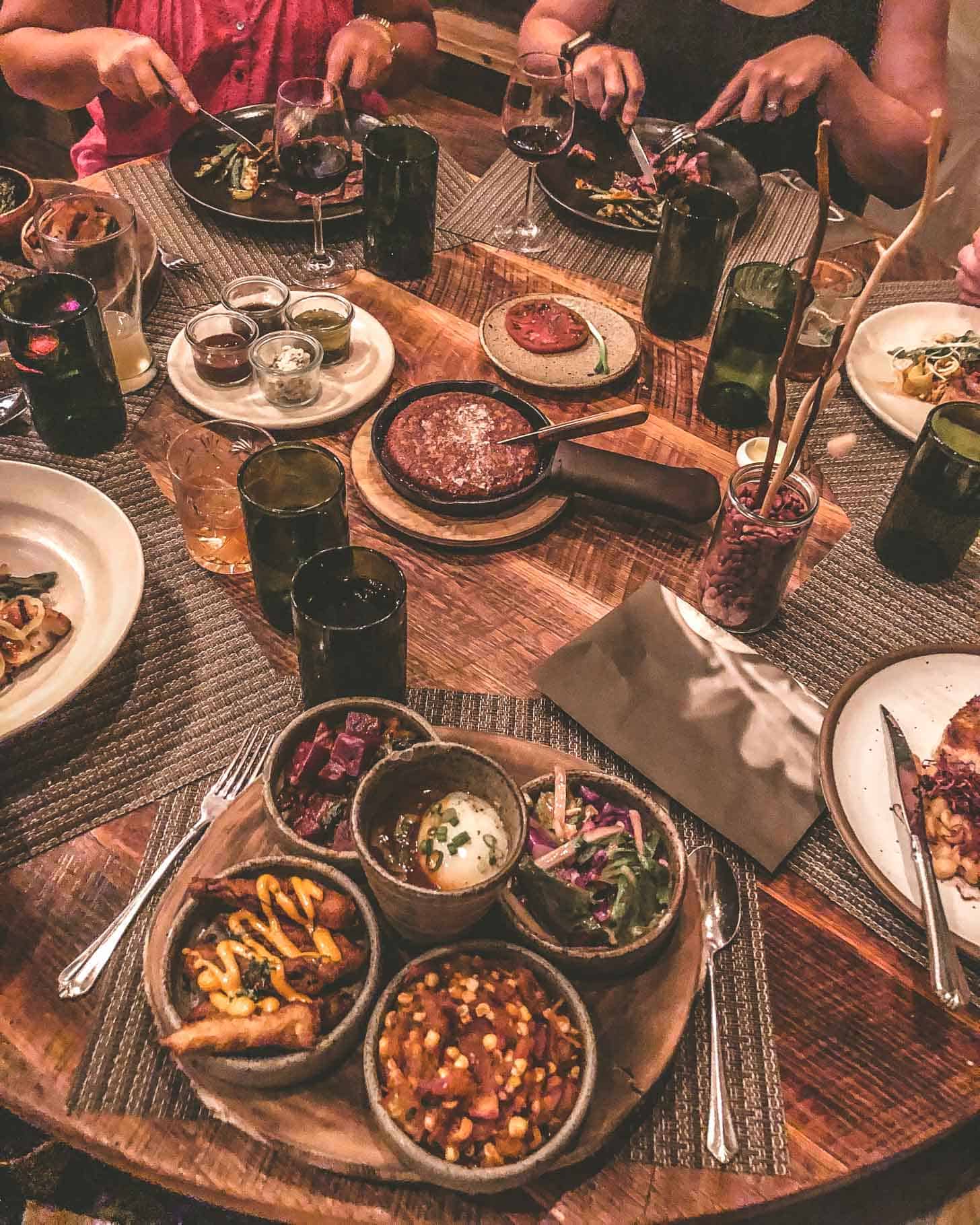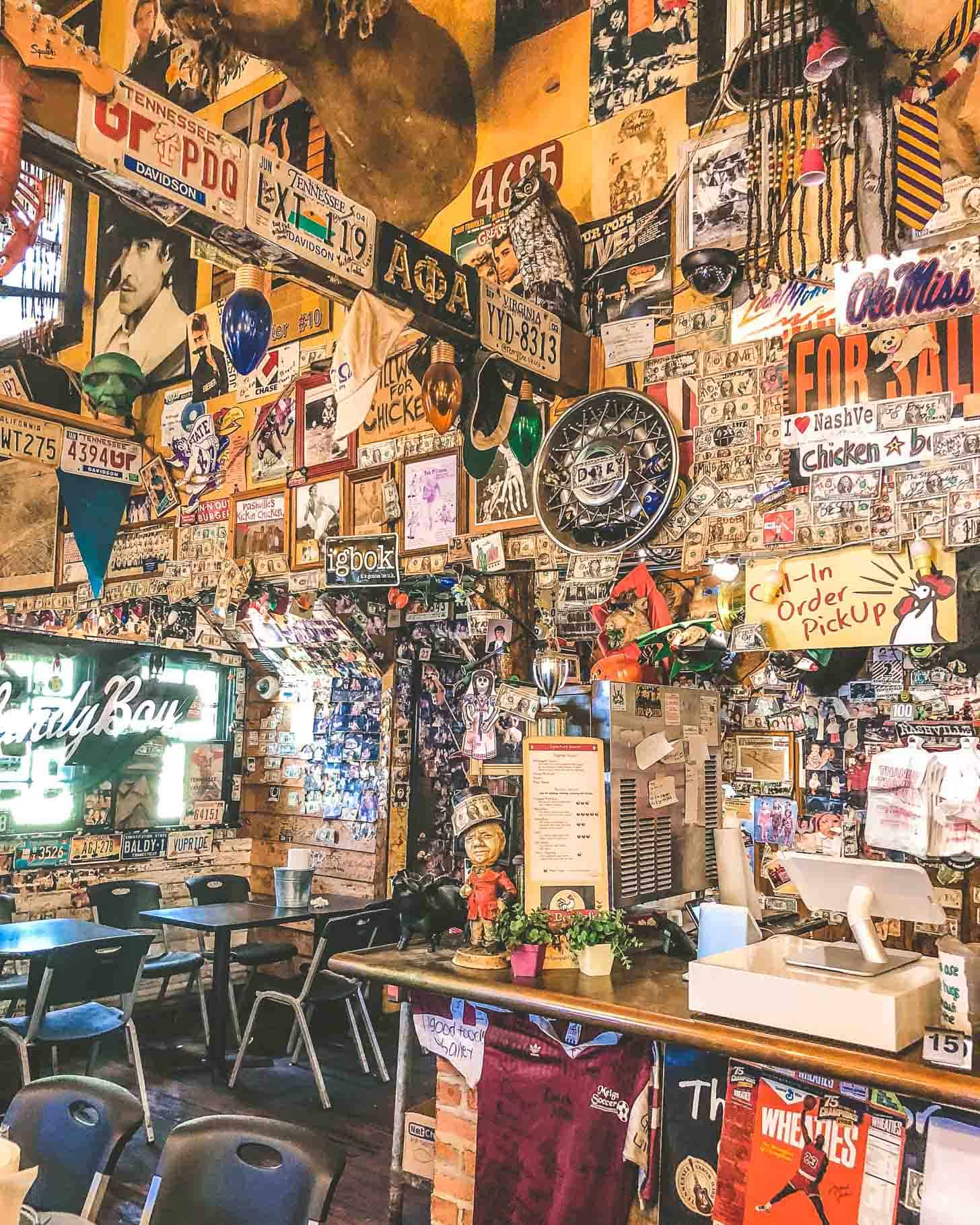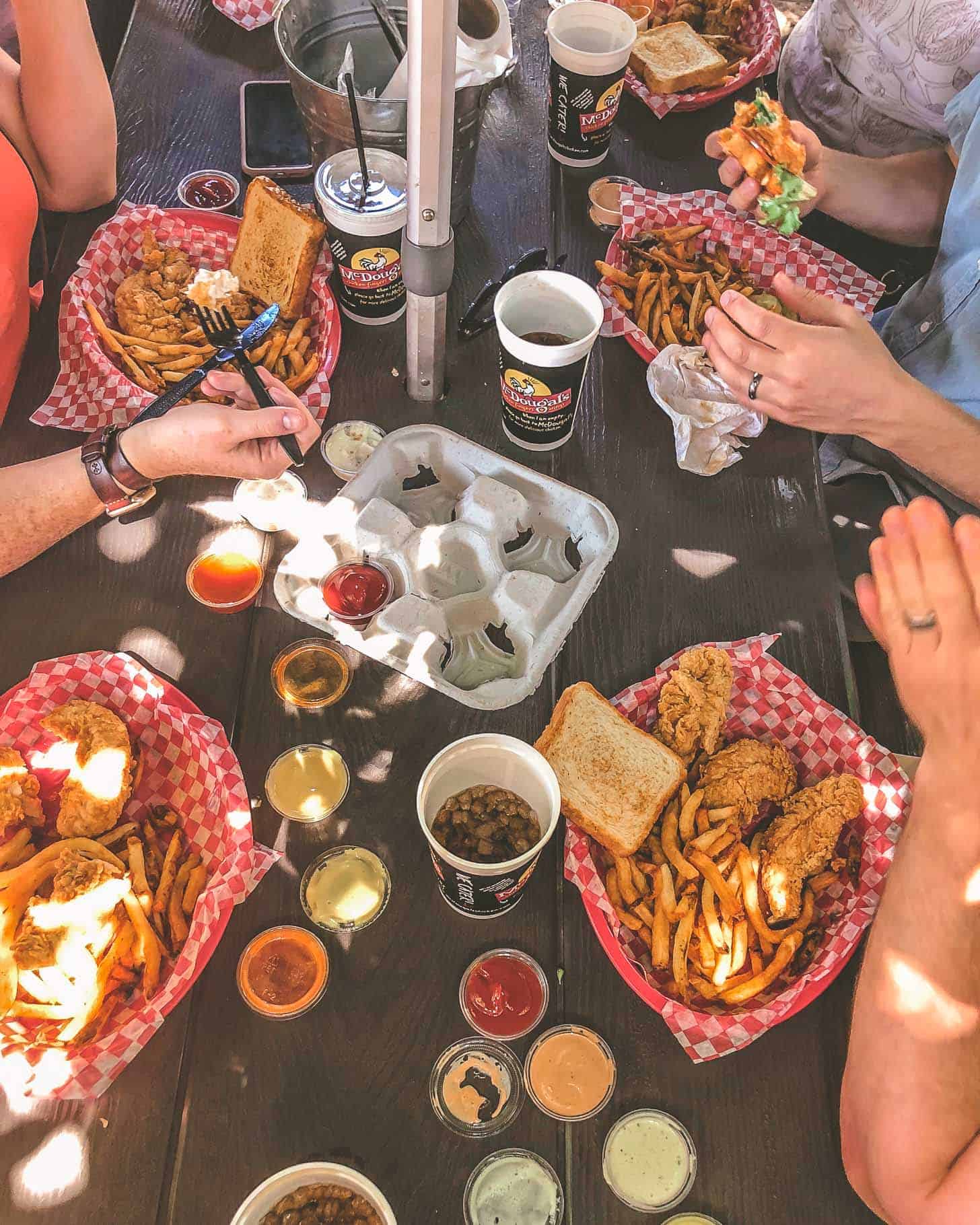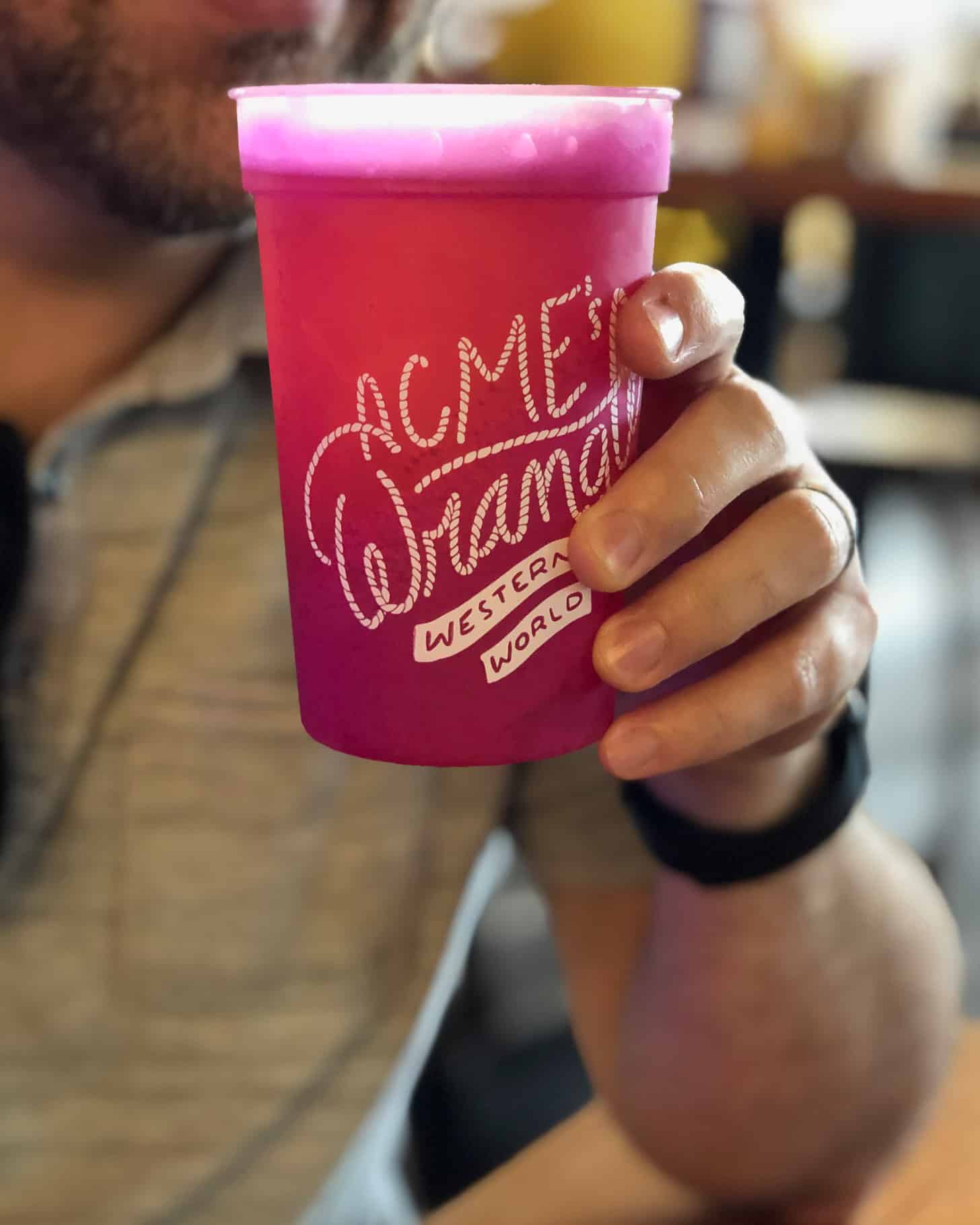 Summer Classics
Molly and Clara are at such a fun age for getting out and doing all the classic summer things. They've lived in swimming suits so that they are always ready for the neighborhood pool or to take advantage of the sprinklers running in the backyard. They've been taking swimming lessons and something really clicked with their ability to swim this summer. We've also loved doing summer dinners picnic style and our insulated picnic bag has been getting more use than since we received it as a wedding gift 9 years ago.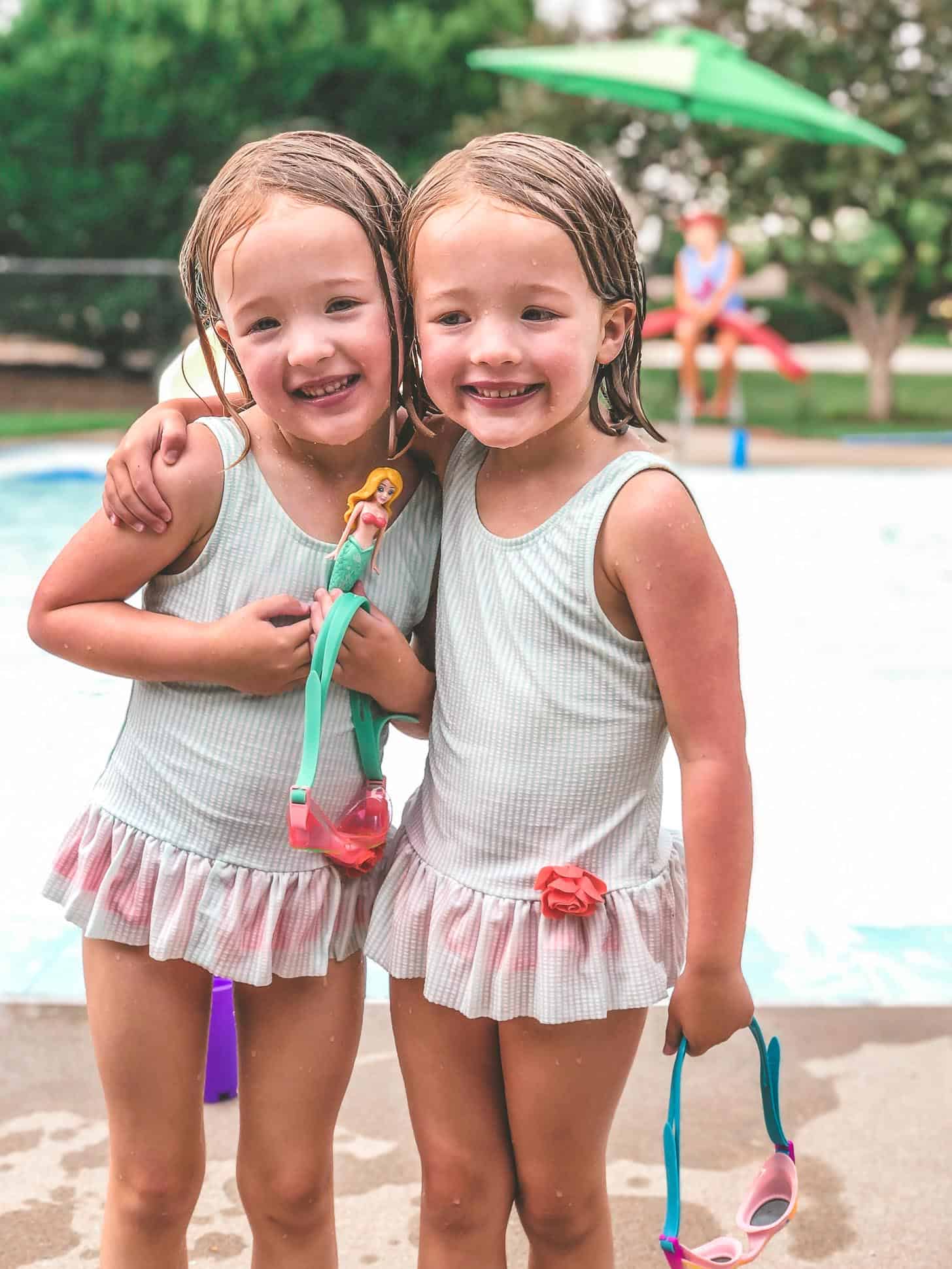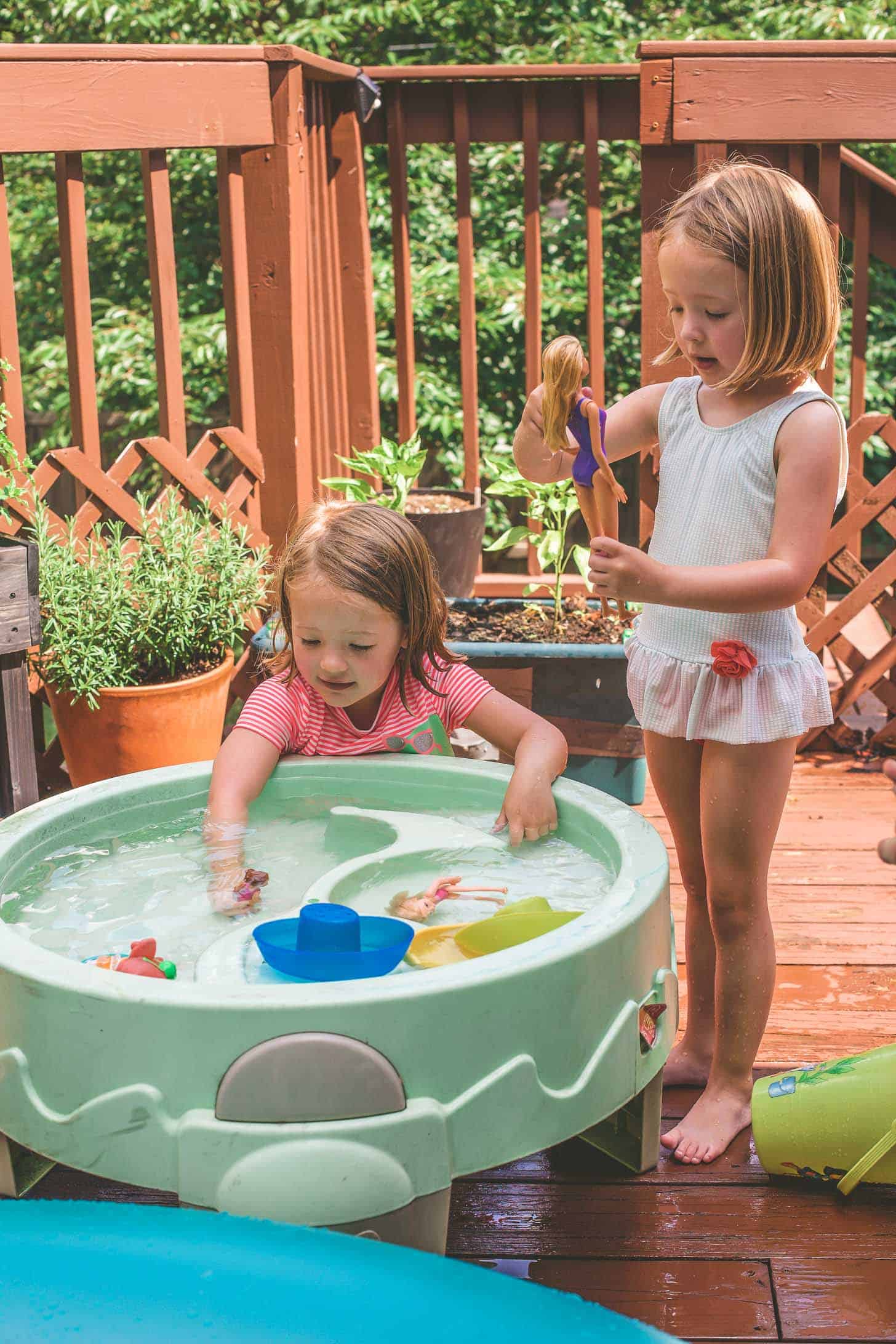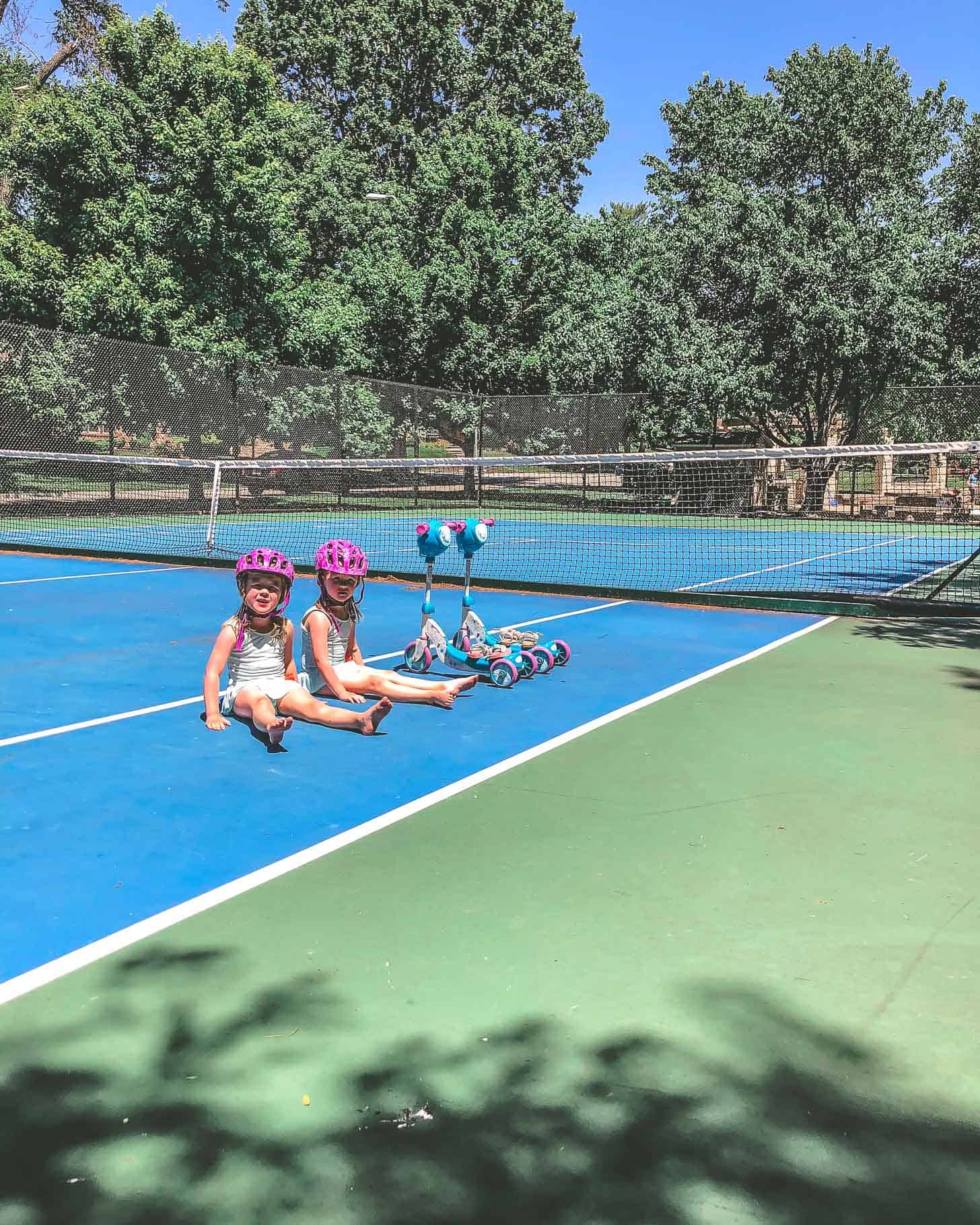 The "Cafe"
Honorable mention for summer fun goes to the breakfast nook off of our tiny kitchen that has been given a second life (it's always been where I shoot the food photos for this site). We installed an old school phone for the girls to use to call family and friend and outfitted my photography cart with low-profile stools. Now the kids love to sit at the table and draw, do crafts, or eat a meal. We call it eating in the "cafe" and it's added a fun twist to breakfast. It's a good reminder that a small change of scene can create a big sense of fun.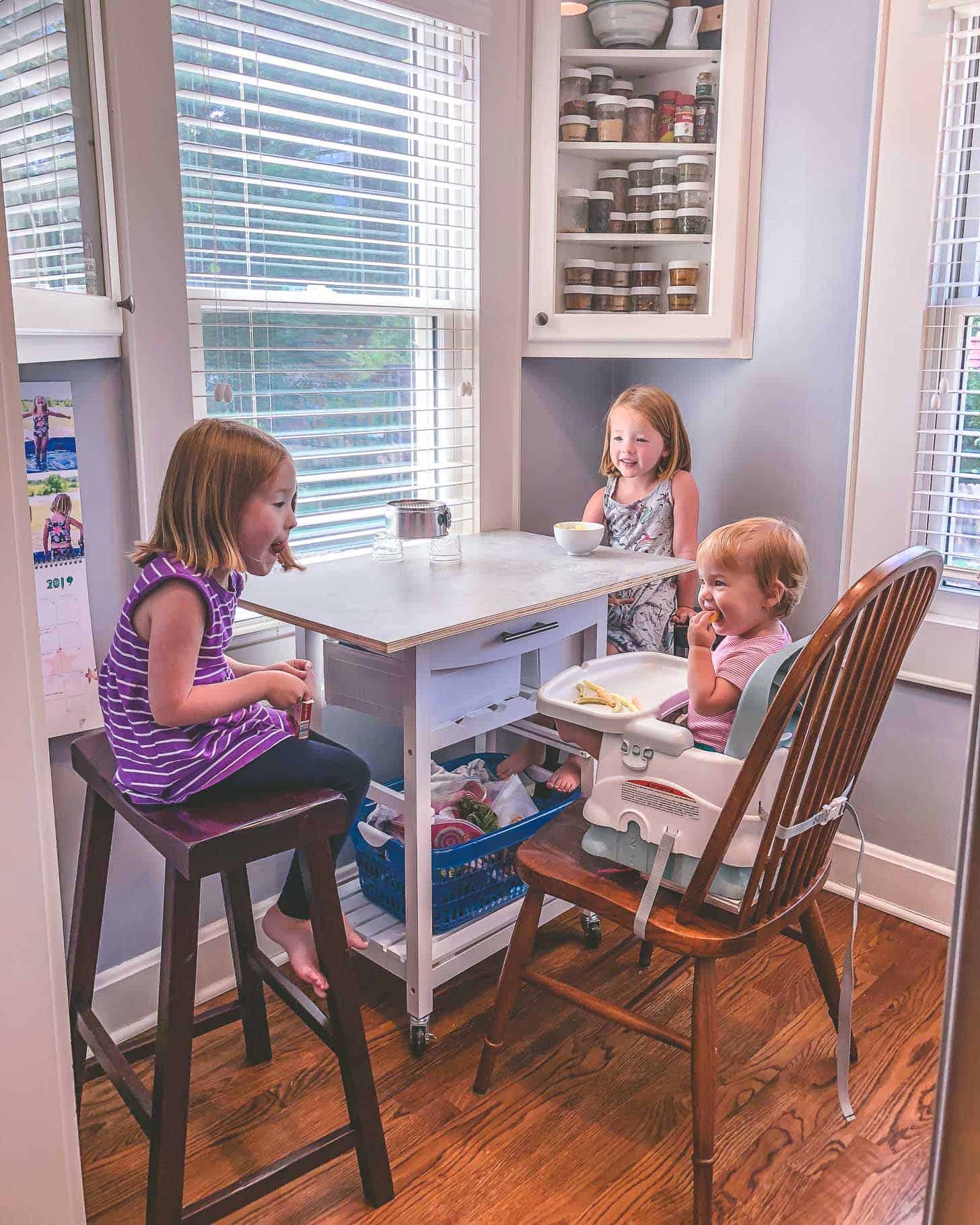 Baby June Turns 1
We blinked and sweet little June turned 1 last week. June is an absolute delight - she's full of smiles and giggles and loves to be around her big sisters. She crawls at lightning speed and is getting close to taking her first steps. She babbles constantly and clearly says "dada", "mama", "more", and her favorite..."whassat?" (which she asks all day long, while pointing to things). We did a small birthday brunch for her with just family and she did her cake smash like a pro. I captured a shocking number of photos, but here are the favorites!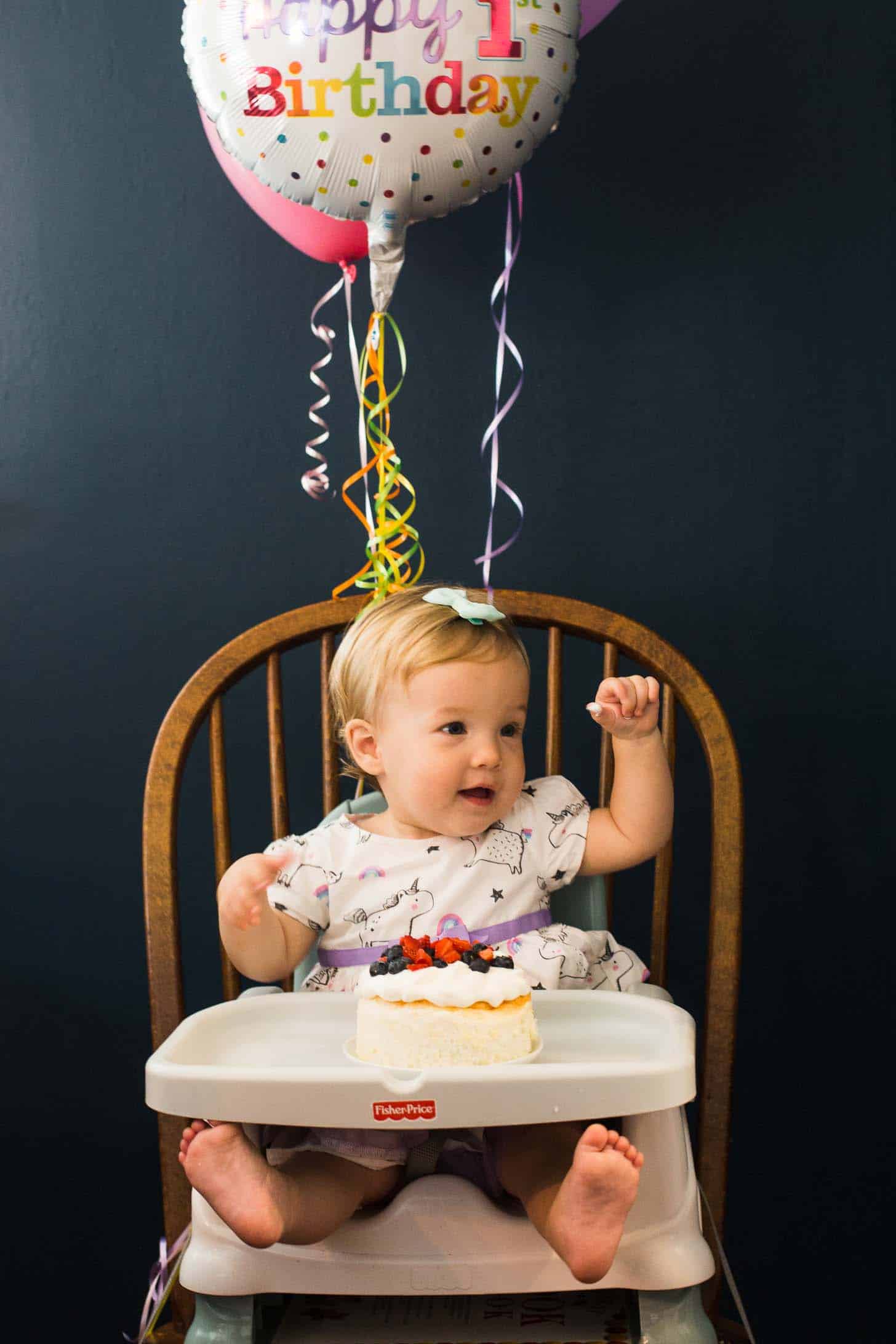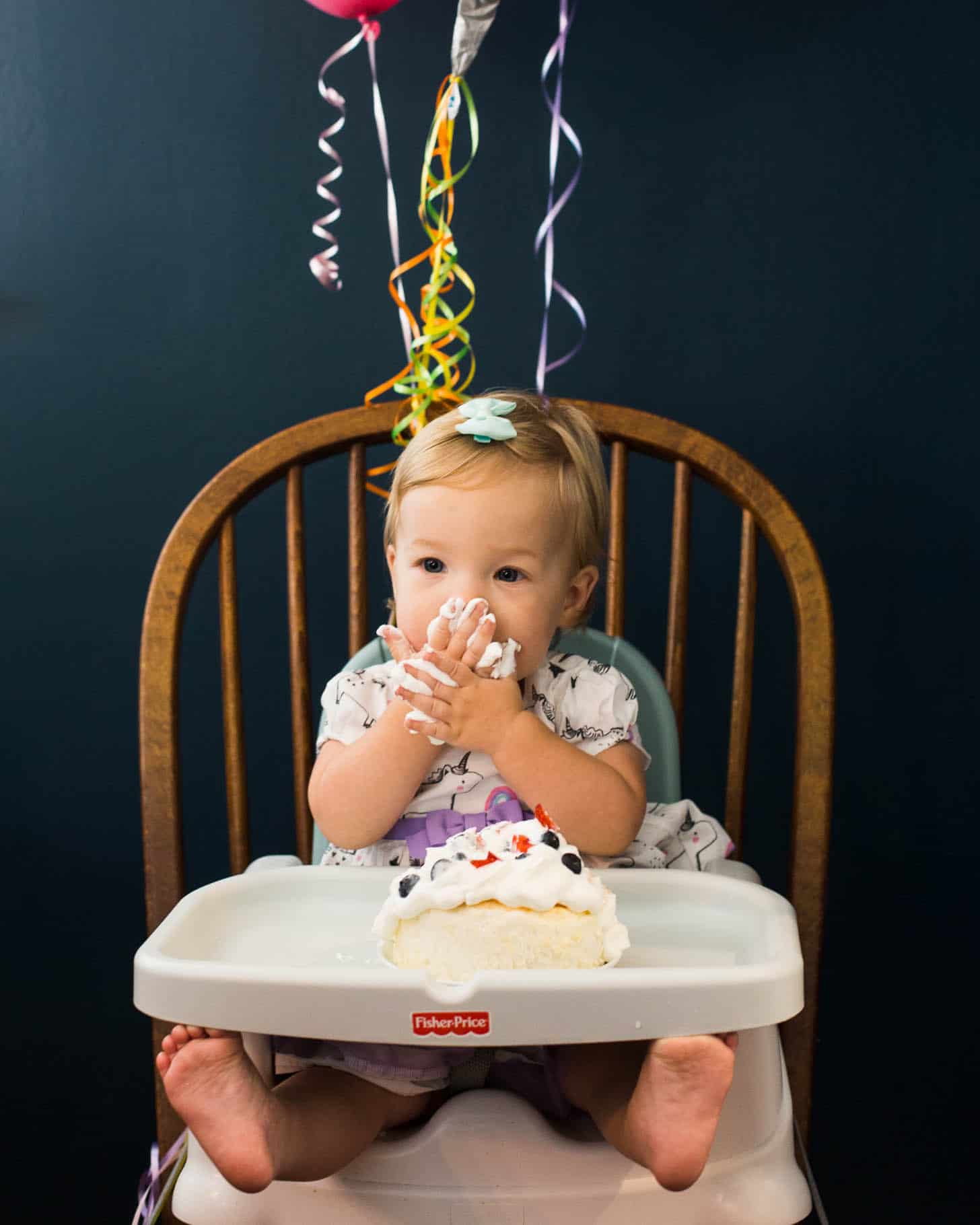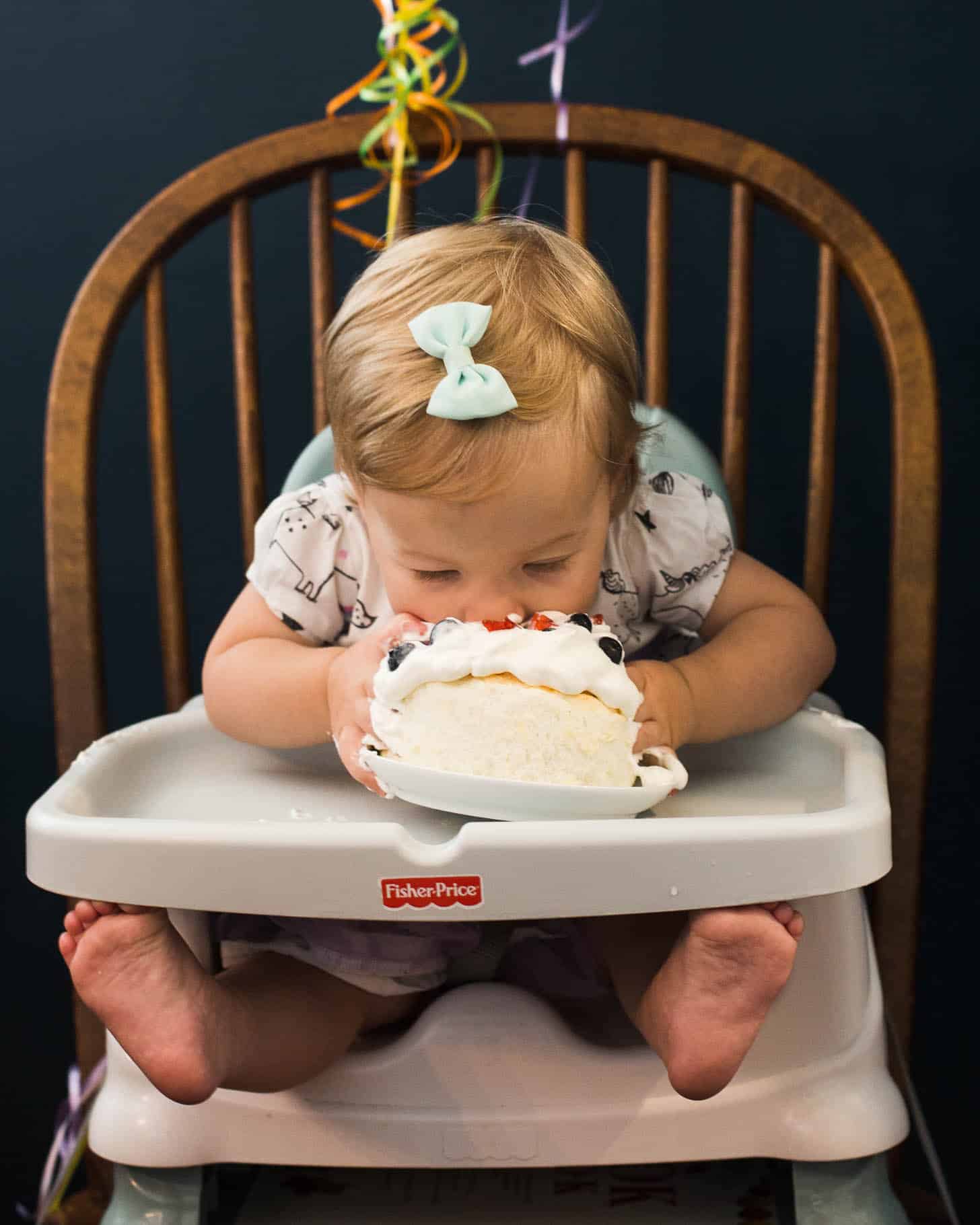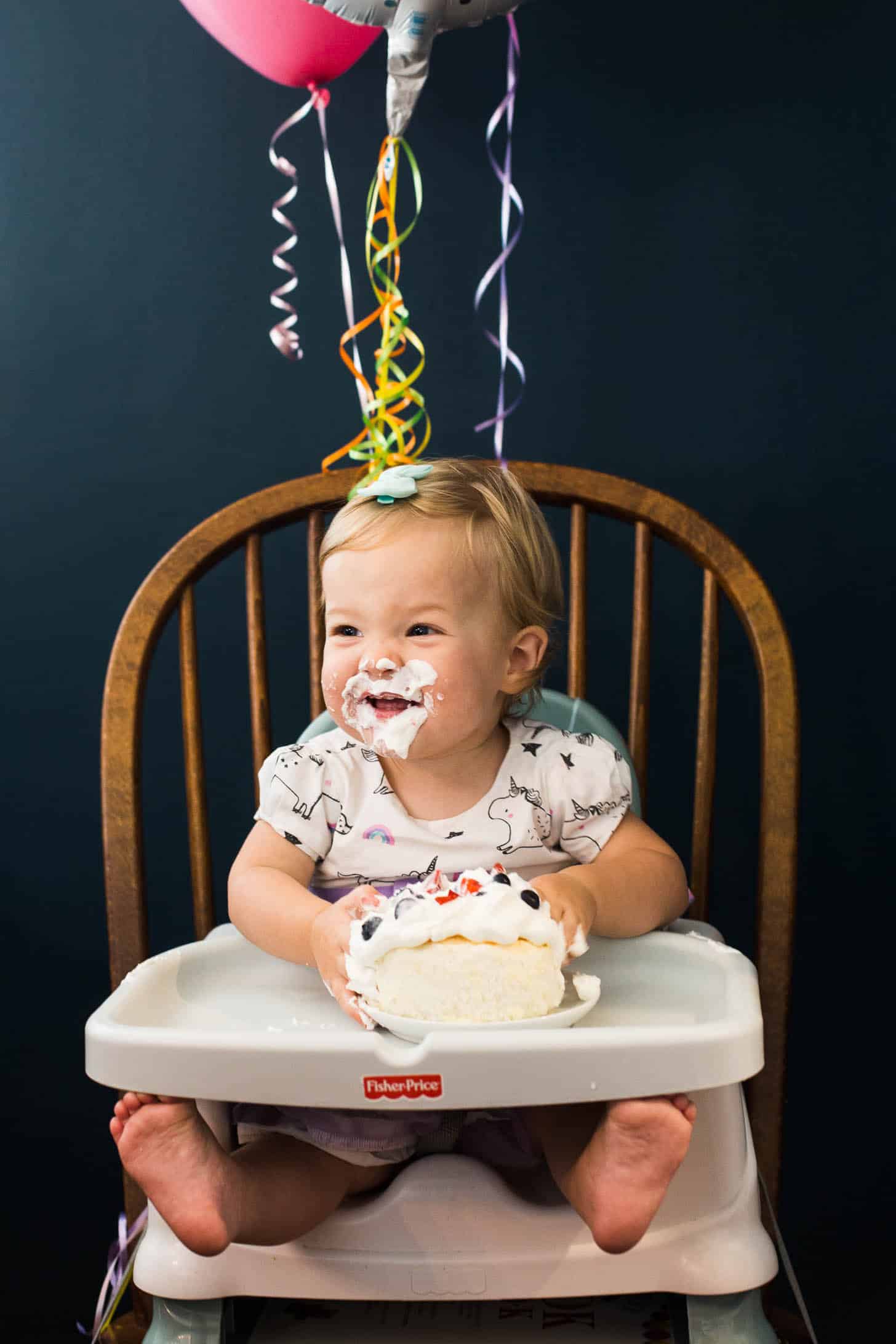 Hope your summer has been wonderful! We'll be back to regular recipe posts (starting off with a recipe for June's smash cake) later this week!