10 Thai Dishes to Make This Summer
Published Jul 01, 2020•Updated Mar 13, 2022
If you want to dive into homemade Thai food this year, check out our top 10 Thai Dishes to Make This Summer.
When the weather gets hot, our thought turn to our favorite cuisine – Thai! The memories of the five years that Frank and I lived in Bangkok, Thailand are full of the sounds, smells, and vibrant flavors of its incredible food. Thai food is perfect for hot weather. Crisp, fresh salads, an ice-filled cup of Thai Iced Tea, and the spicy heat of dishes that somehow make you forget the heat outside.
Homemade Thai food is not as intimidating as you might think. Once you get to know a few new ingredients, you can make Thai food at home that is as good (maybe better) than anything you'd get from a restaurant.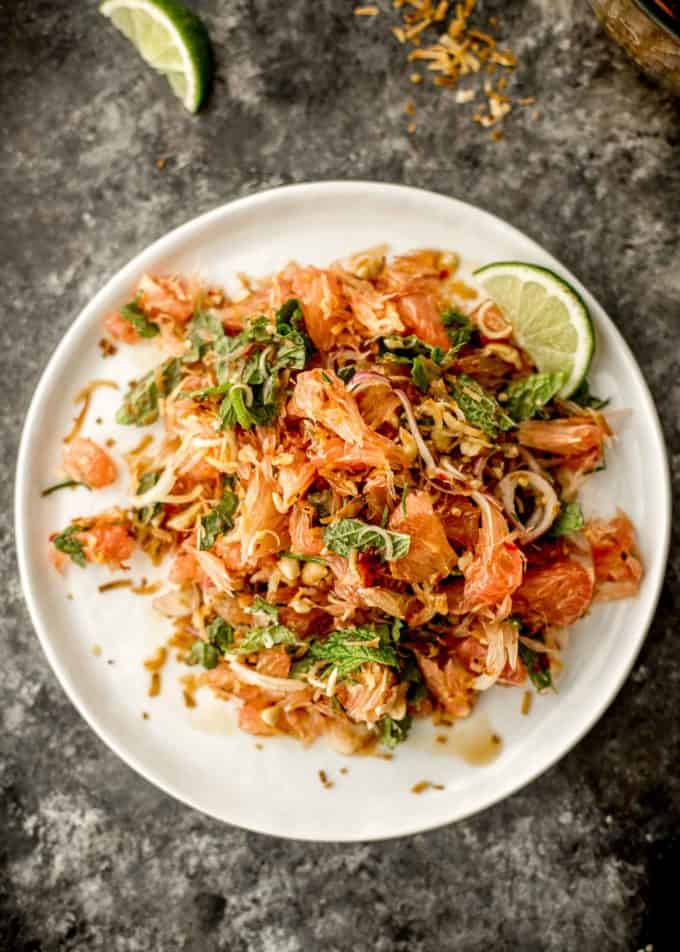 Super fresh and full of bright colors, Thai Pomelo Salad (Yam Som O) is a fruit-based salad in a tart, spicy, sweet dressing. In Thailand, the fruit of pomelo was most often a pale green but here in the U.S., it's easier to find pink pomelos. The color and flavor is great either way!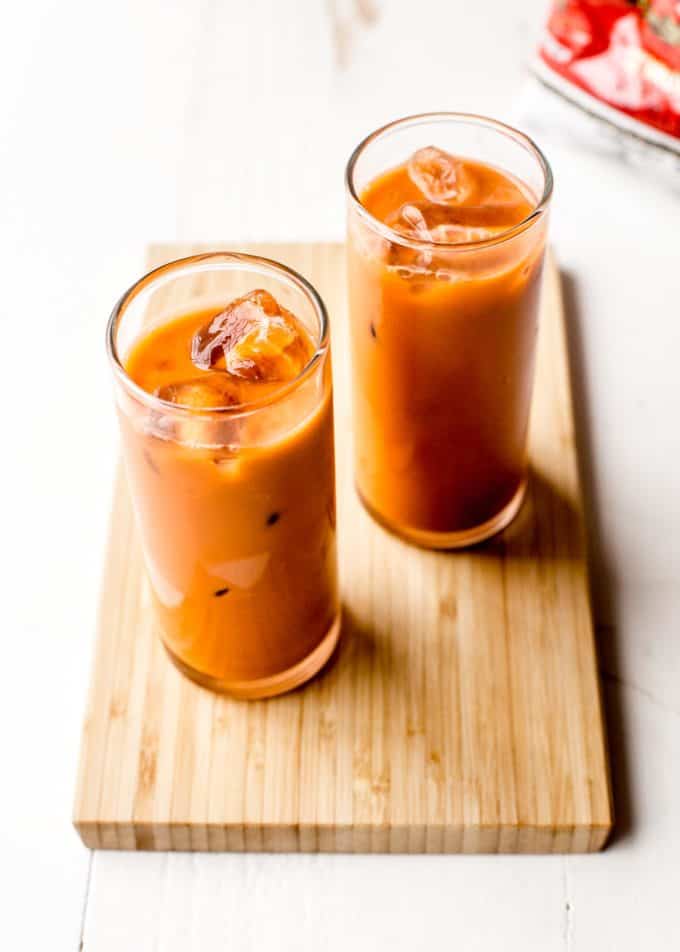 Refreshing, creamy, and distinctively orange, Thai Iced Tea is super easy to make at home and is exactly like the tea you'd get from your favorite Thai restaurant or on the streets of Bangkok.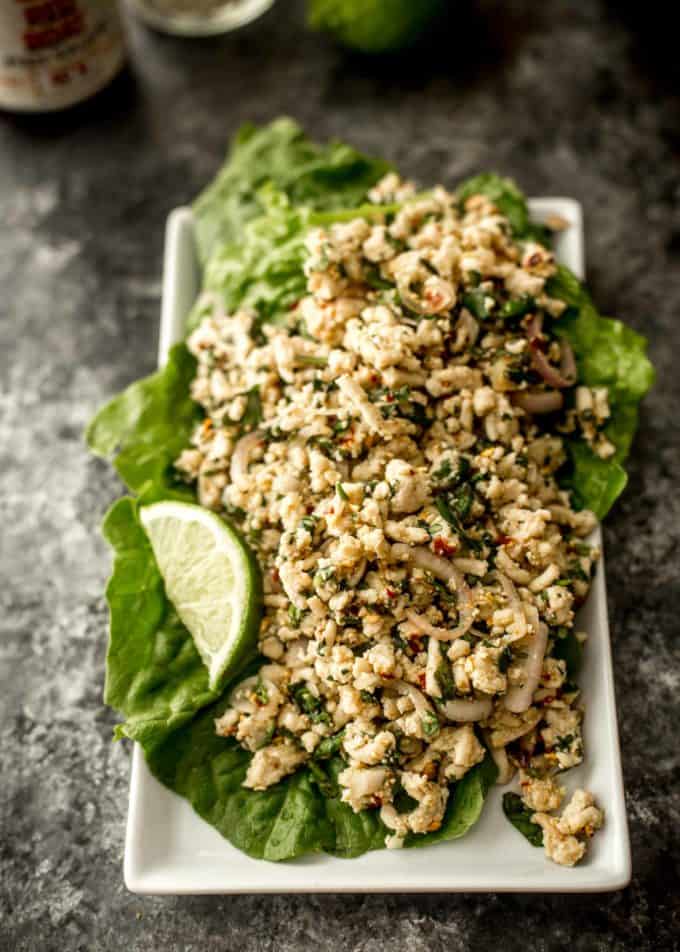 Whether you see it called larb, laab, larb, or laap, Thai Minced Chicken Salad is a light salad that is found in Northeastern Thailand and Laos. It's loaded with fresh herbs, spices, and lime juice and served with sticky rice. We like it spicy, but the beauty of making it yourself is that you can completely control the heat of this fresh dish. When the weather is super hot, we eat this in lettuce wraps for a super easy, light dinner.
Green Papaya Salad (Som Tam) is a light, fresh, colorful salad that embodies the flavors of Northeastern Thailand. All of the ingredients are pounded together in a mortar and pestle which helps to develop the sour, savory, and spicy flavors. Don't have a mortar and pestle? We have alternative methods included in the post!
Tender chicken marinated in coconut milk and aromatics and threaded onto skewers is great grilled or roasted in the oven. Serve these authentic Thai Chicken Satay as an appetizer or main dish with that addictive Thai Peanut Sauce on the side.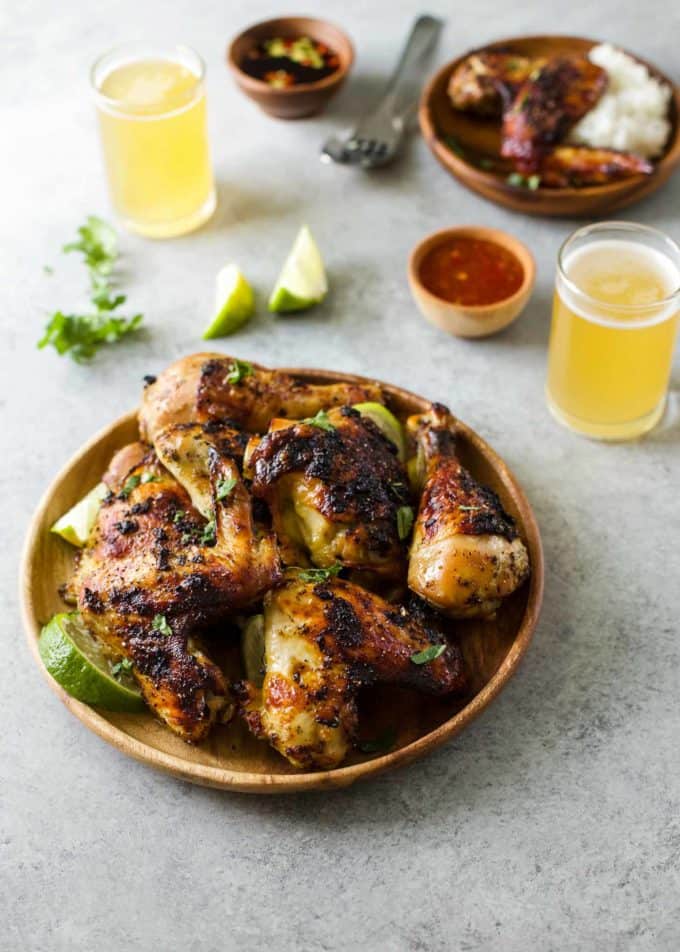 Thai-Style Grilled Chicken (Gai Yang) is chicken marinated in garlic, lemongrass, cilantro, and fish sauce. The result is tender, golden brown, crispy skin chicken with layers of flavor. It's great on the grill or in the oven.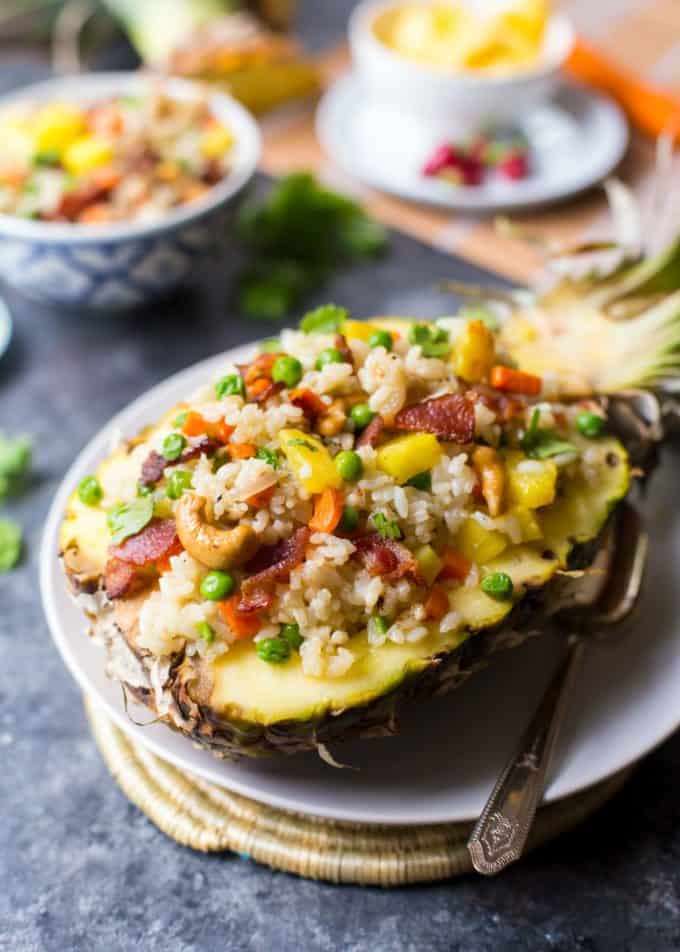 Pineapple Fried Rice is sweet and savory and a great way to use leftover rice and frozen vegetables. Add bacon on top for a crunchy finish!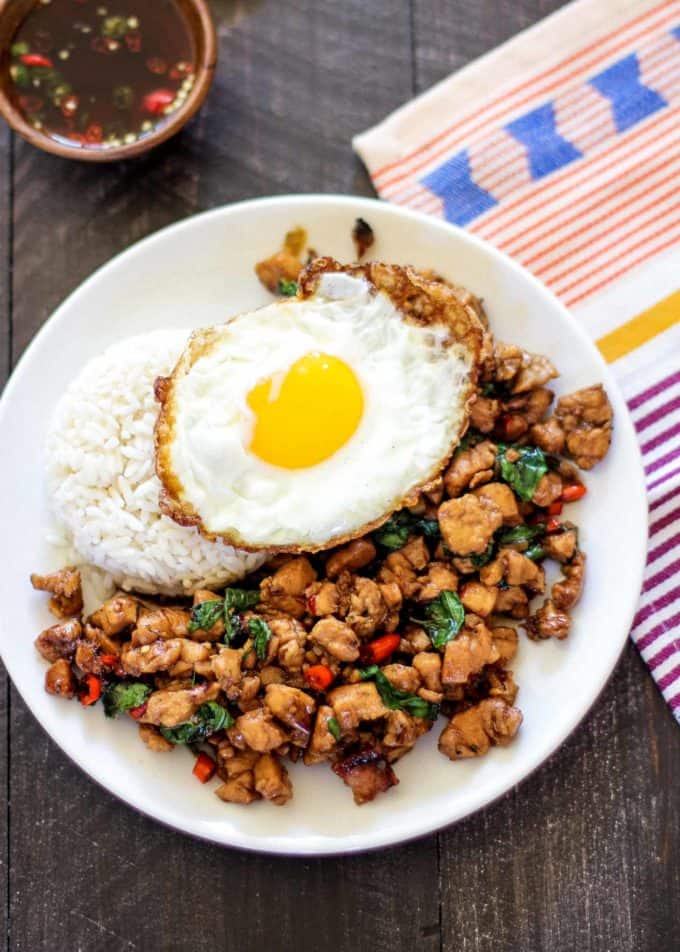 Thai Basil Chicken (Pad Krapow Gai) is a super fast minced chicken stir-fry in rich, spicy brown sauce with Thai holy basil. This dish is great served over rice with a wok-fried egg on top. This is my all-time favorite Thai lunch dish.
Pad See Ew is a Thai street food favorite made with wide rice noodles coated in a rich, savory, slightly sweet brown sauce. It takes just a few minutes to make and may easily become your favorite make-at-home Thai recipe. Kids (and adults) universally love this dish.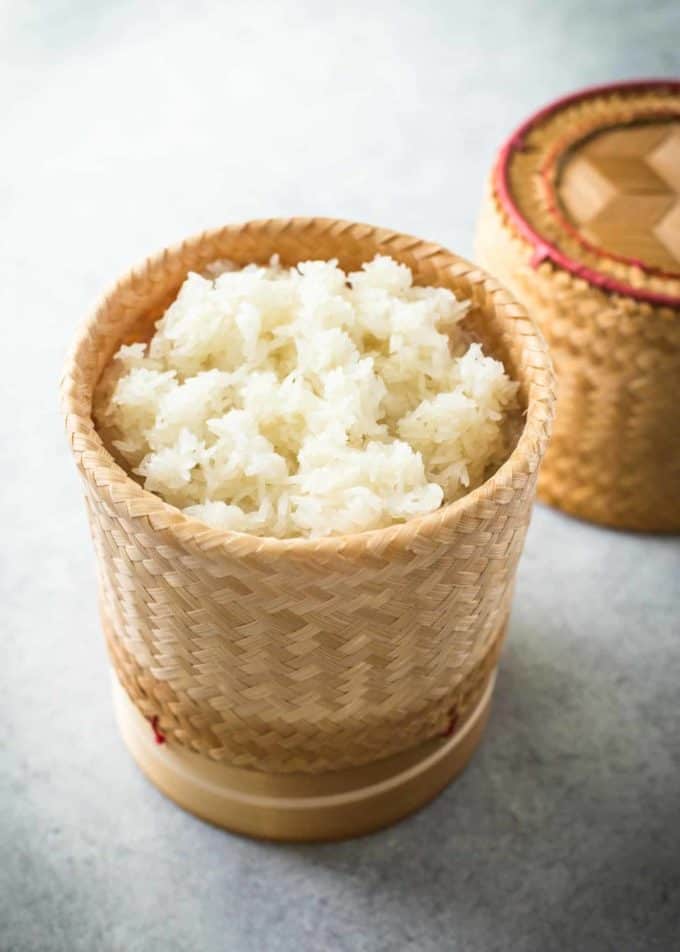 Thai-style sticky rice is the perfect side dish for grilled meats, spicy Thai salads, or your other favorite Thai dishes. Use these step-by-step instructions for the stovetop (no special equipment required) or Instant Pot to make sticky rice that will easily roll into balls. Great for dipping into Thai Peanut Sauce!