10 Easy Fall Recipes
Published Sep 20, 2019•Updated Mar 15, 2022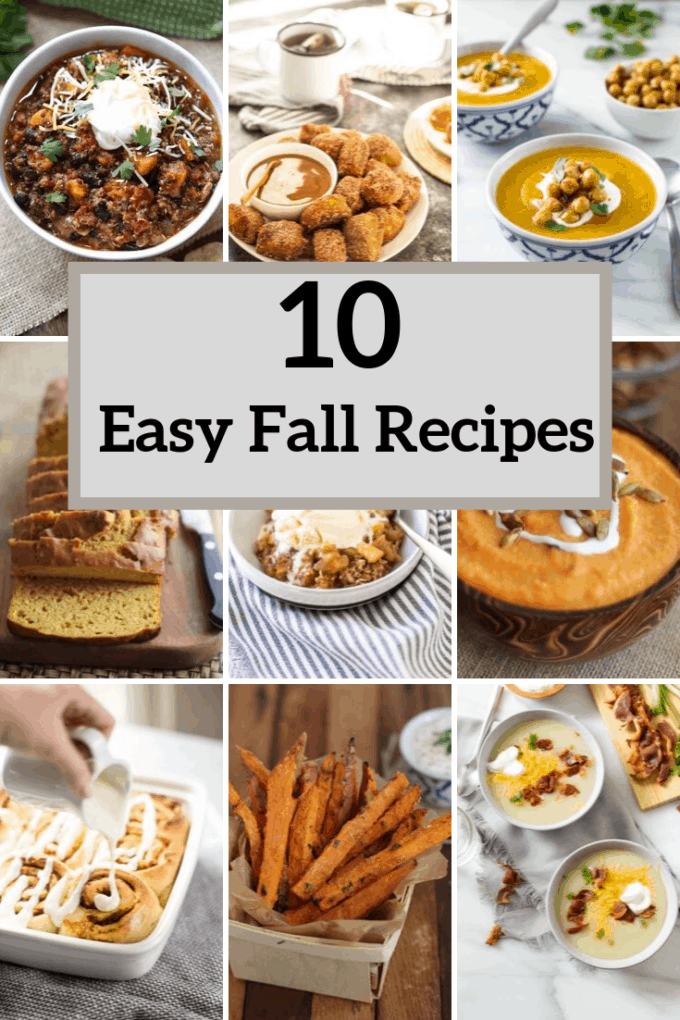 Fall is the best season to be in the kitchen. All the baked goods, pumpkin spice, vegetables roasting in the oven – it's the best! Here are a few of my favorite easy fall recipes – enjoy!
With chewy crusts and soft centers, these sweet pretzel bites have everything that's great about soft pretzels in a bite-sized package. For a fall twist, this version is rolled in cinnamon, sugar, and pumpkin pie spice!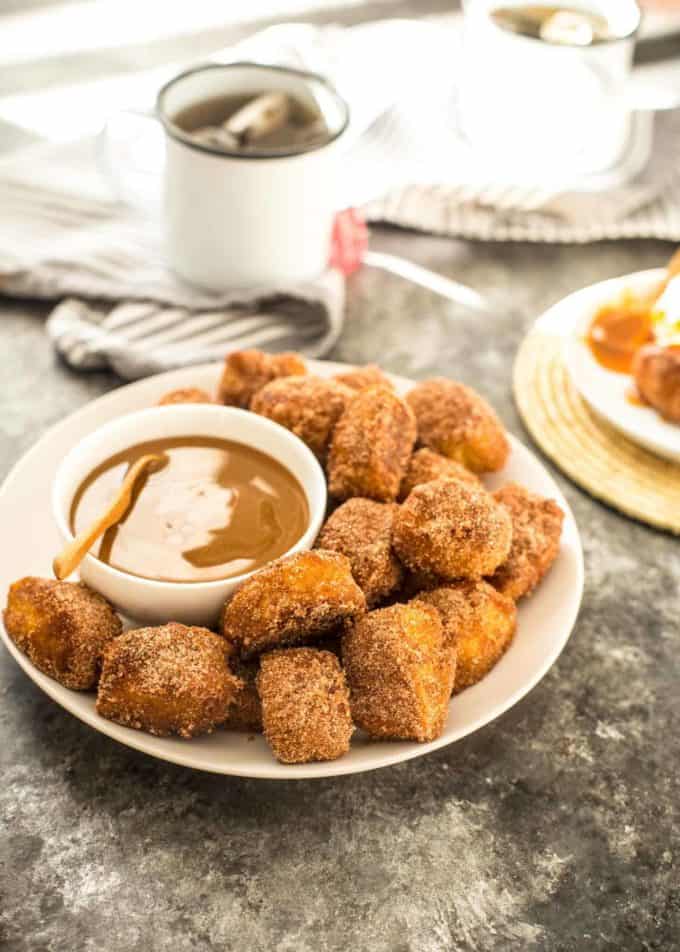 This unique twist on sweet potato soup is full of exotic flavors and warming spices. A few specialty ingredients make this easy, comforting soup extra special.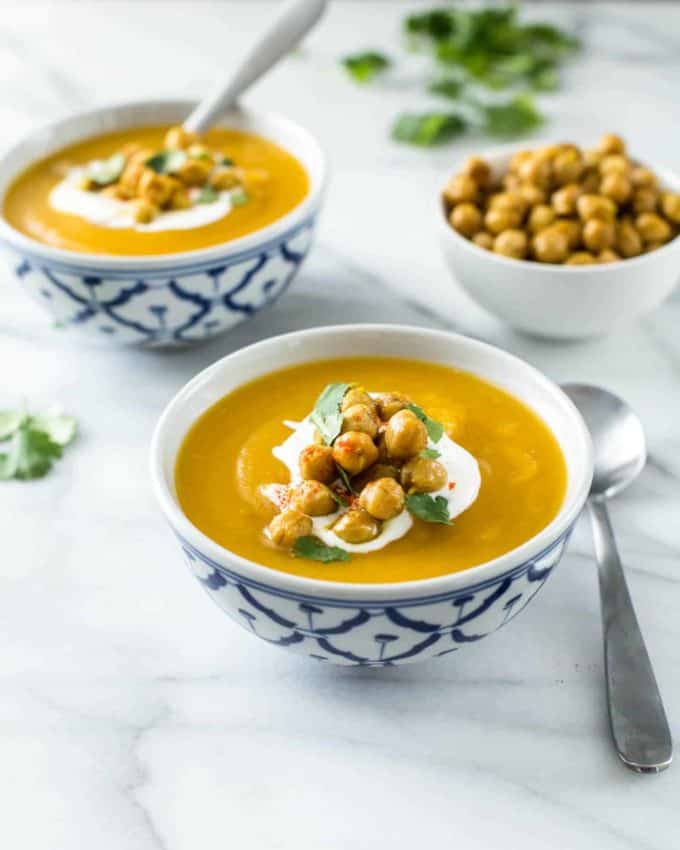 Light and fluffy cinnamon rolls made with a simple spiced dough and filled with pumpkin. Top them with sweet maple icing for a breakfast that tastes like a cozy fall morning.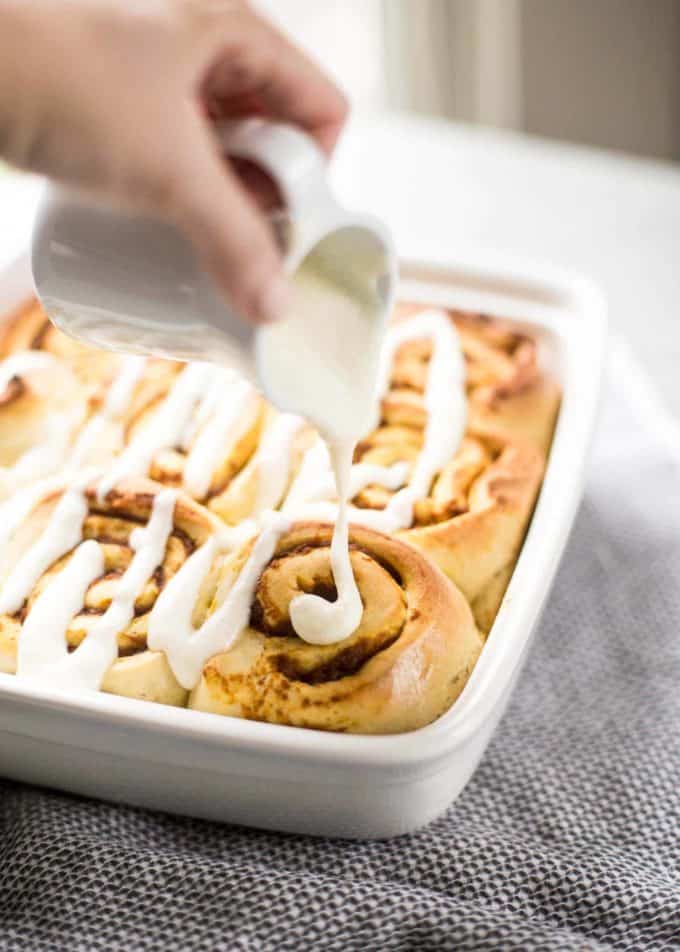 This turkey chili with sweet potatoes, black beans and quinoa is a hearty, healthy bowl of goodness that cooks in the slow cooker all day long and is a guaranteed weeknight dinner winner. Check out the comments on this post to see why others say they love it too! It takes 10 minutes to put together, can be made ahead, freezes wonderfully and is gluten-free. Slow cooker recipes save many a weeknight in our house, and this one is always in heavy rotation here in the fall.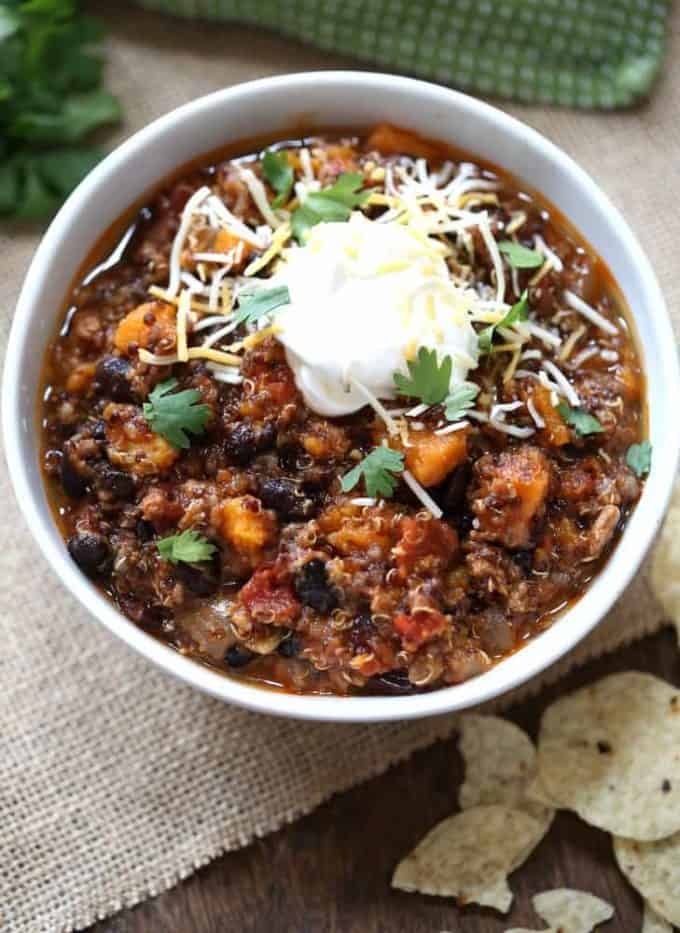 A simple, slightly sweet, one-bowl bread made with pumpkin puree and apple cider.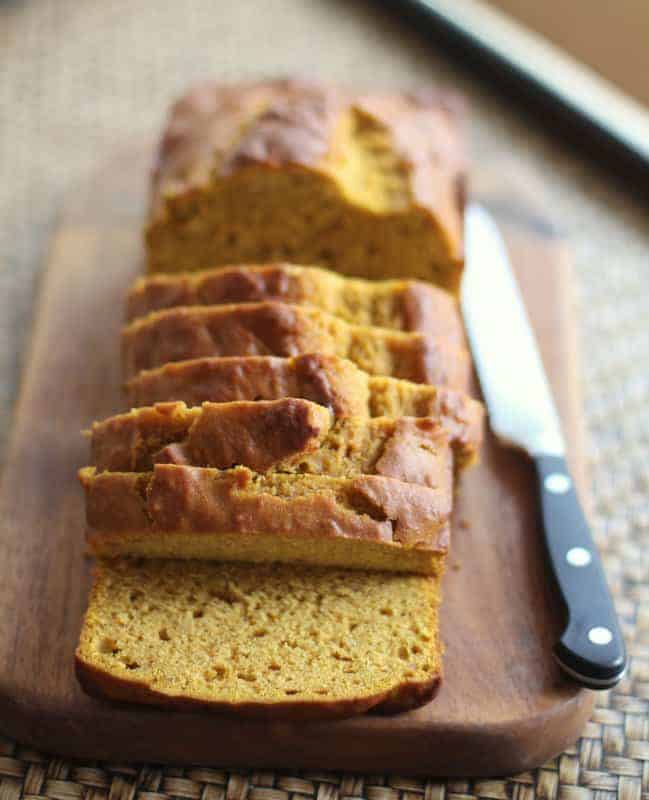 Crispy baked sweet potato fries are one of those holy grail foods for me. When they're good, they're really good.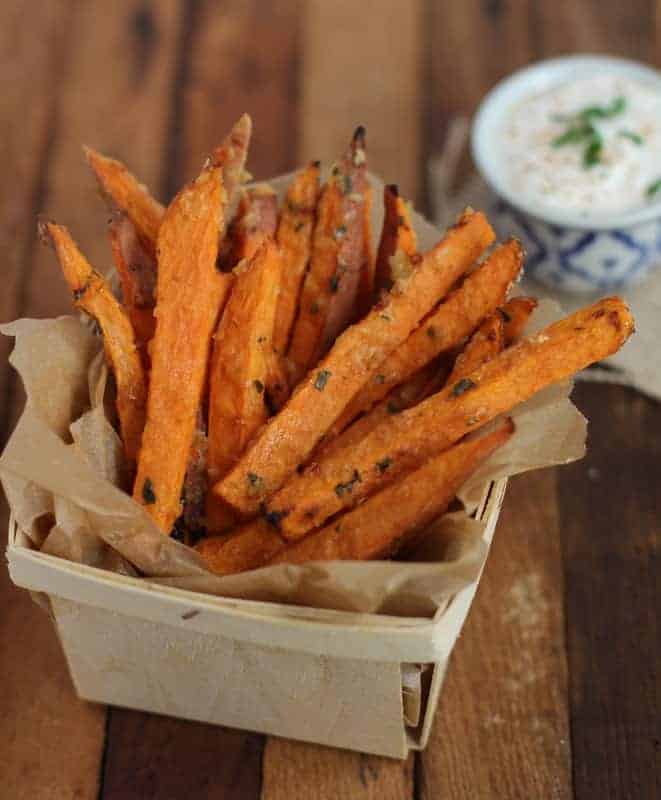 It's a well-kept secret that braised short ribs are a gourmet home cook's best friend. Browning and then braising for hours in the oven turns the short ribs so tender that the meat needs little more than a second glance to fall off the bone. In this case, it will fall off the bone into super creamy parmesan polenta that transforms this into a comfort food dream of dinners. Don't be intimidated by this seemingly fancy meal – it's actually really easy to make!
It doesn't get more classic than an apple crumble (we sometimes call it apple crisp around here) for dessert. This is one of those recipes that is so incredibly adaptable that you can pull it off easily on a weeknight. And since it uses ingredients that you most likely already have in your kitchen, it's a great dessert to make at the last minute when you don't have time (or just don't want) to run out to get ingredients.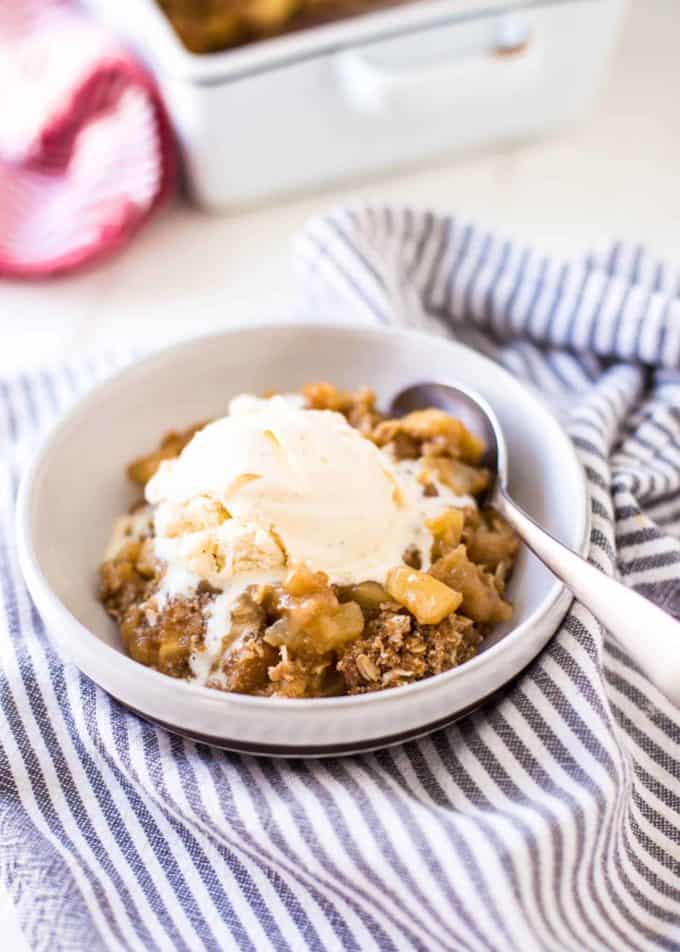 Load this creamy baked potato soup up with all the toppings! This rich and creamy potato soup recipe is the perfect quick and easy dinner for a cold winter night.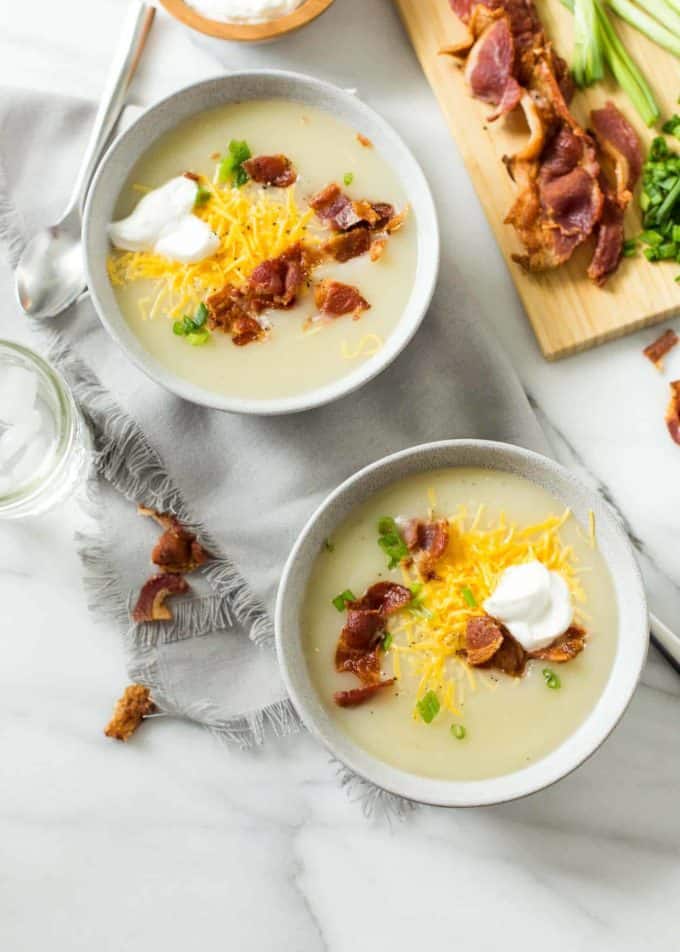 A simple curried carrot soup with extra flavor from curry spices and coconut milk and added crunch from pepitas. This easy soup is perfect for a weeknight dinner and gains more flavor if made ahead and kept in the fridge overnight.