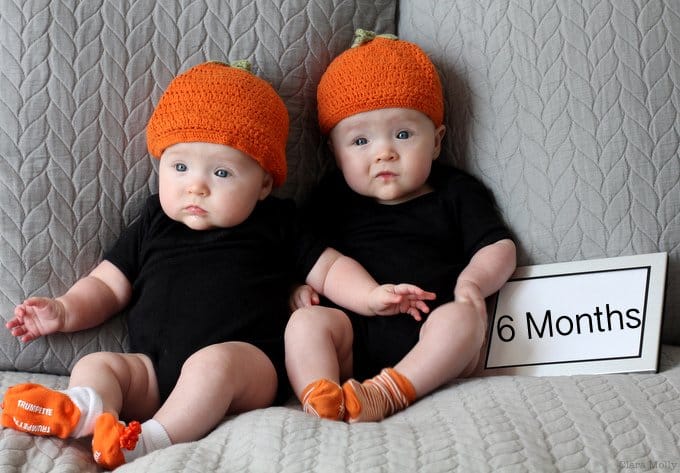 It's such a cliché to say that babies "grow so fast" but as it turns out, once you become a parent you say it all the time. You can't even stop yourself. Someone asks you how the babies are doing and the words are immediately rolling off your tongue.
So it really is true. Clara and Molly are 6 months old...half a year...how can it be?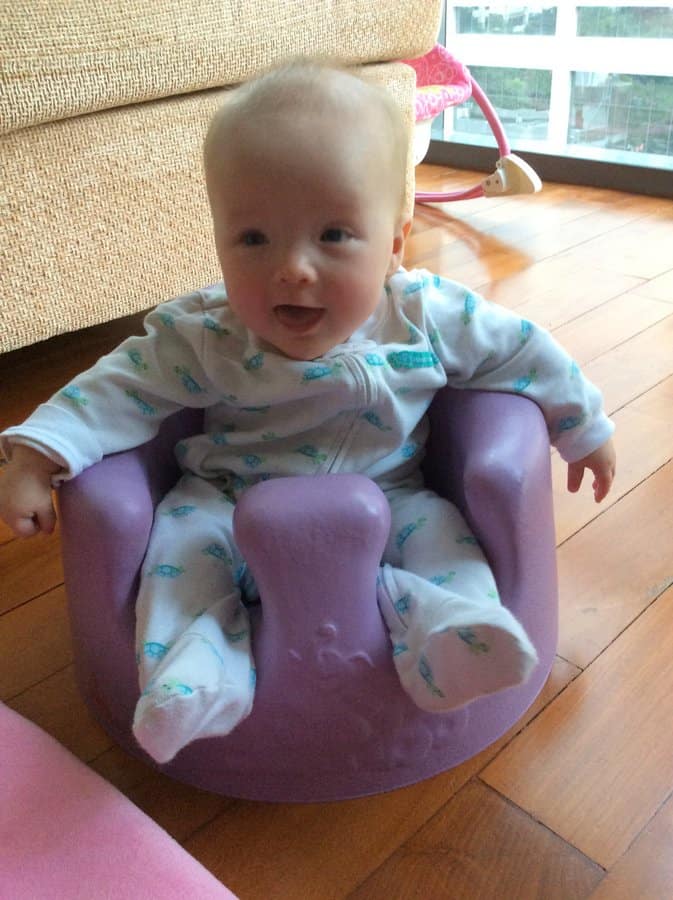 This past month has been one of so much learning for the girls. Molly has raised the volume in our house (and around the grounds of our apartment building) by a significant amount these past few weeks - that baby loves to shriek! Clara is a careful examiner. She'll get a toy in front of her and look at it very closely, turning it back to front, side to side. Clara loves to be upright and able to look around and is getting really good at standing while we hold her up.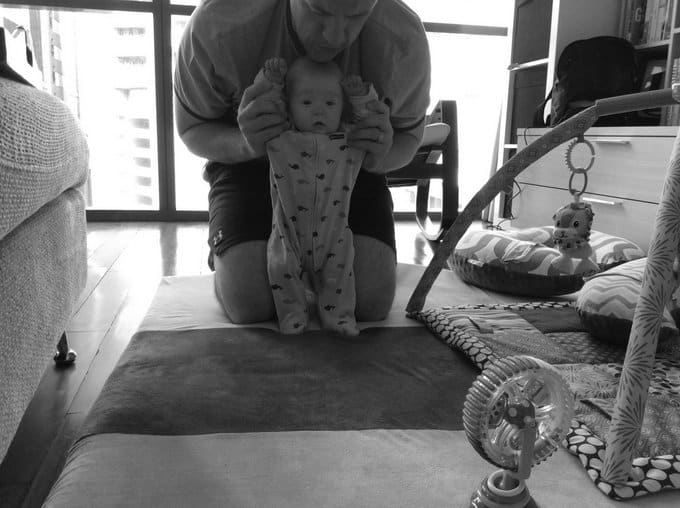 Standing is not Molly's cup of tea, but jumping....put that baby in the jumper and she'll go to town.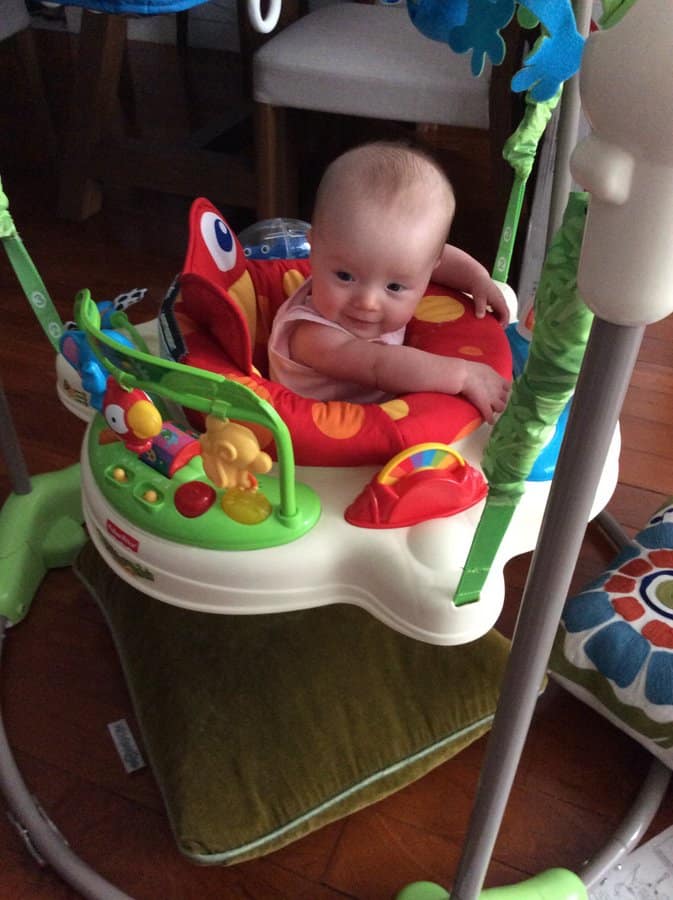 They're quickly learning how to move around much more easily and lots of rolling is in our near future, though they're both only rolling from front to back at this point.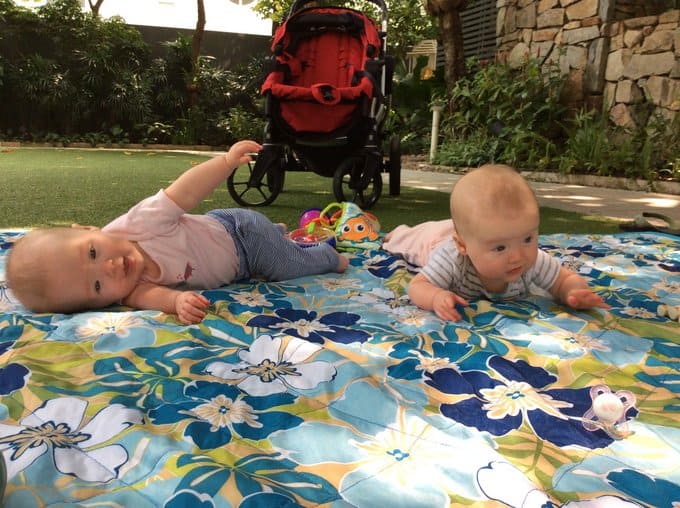 They laugh at us constantly, and know when Frank or I enter or leave a room and sometimes shout to let us know they'd like us to come back. They both sleep all night from 6-6, and Molly finally kicked her sleep regression to the curb. At about 5.5 months, she just suddenly stopped waking up at 3am and that was the end of that. She's been sleeping great ever since. Naps are still frustratingly all over the place, though they usually take 3-4 a day that can last anywhere from 30 minutes to a surprising 2 hours. Both situations throw wrenches in any plans we might have, but I'm trying to be zen about it (zen-ness is not my forte).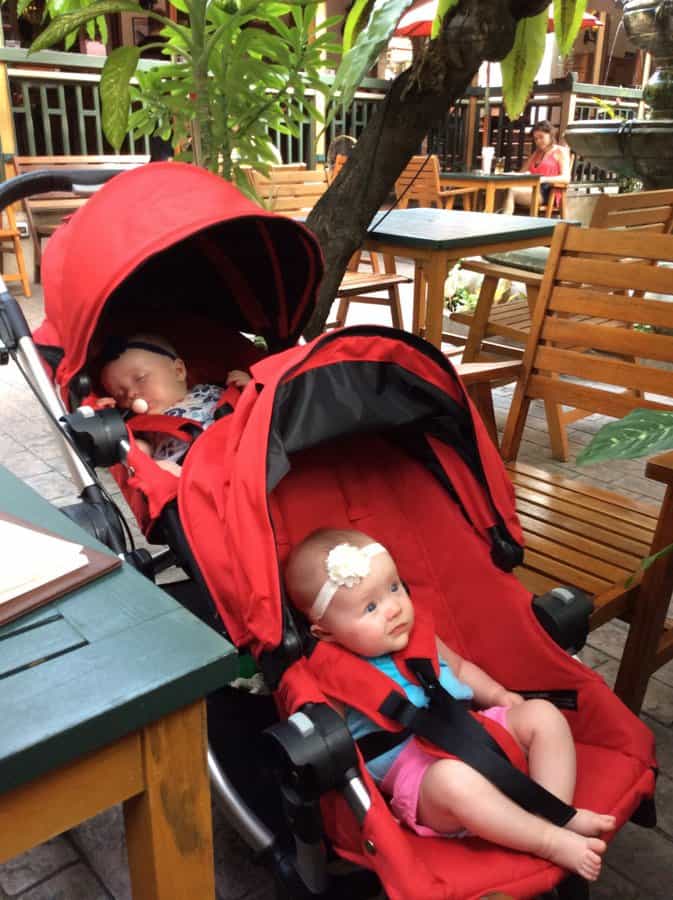 The cold that hit both girls about a week and a half ago really knocked us all down. I now understand that there's nothing that tugs at your heart quite like a sick baby. They were in reasonably good spirits through most of it though, and we made sure they got lots of extra snuggles between doctor's appointments. Both still have coughs and sneezes, but they're definitely on the mend.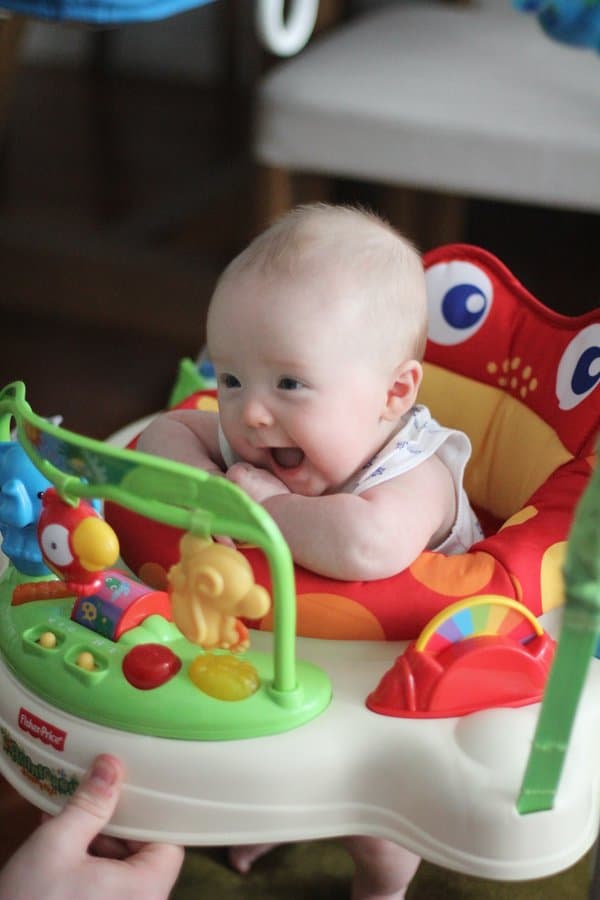 They're my kids, so I obviously find them endlessly fascinating, but I have to admit that having identical twins is, in itself, starting to become really fun. I read a great memoir by a mom of twin girls when I was pregnant. She and her husband call all the people looking at their kids "twinlookers" until she says she becomes one herself. I can relate to this so much these days. These two little girls with the same DNA, same parents, and exact same exposure to everything in their short 6 months of life are becoming totally unique people. It's amazing!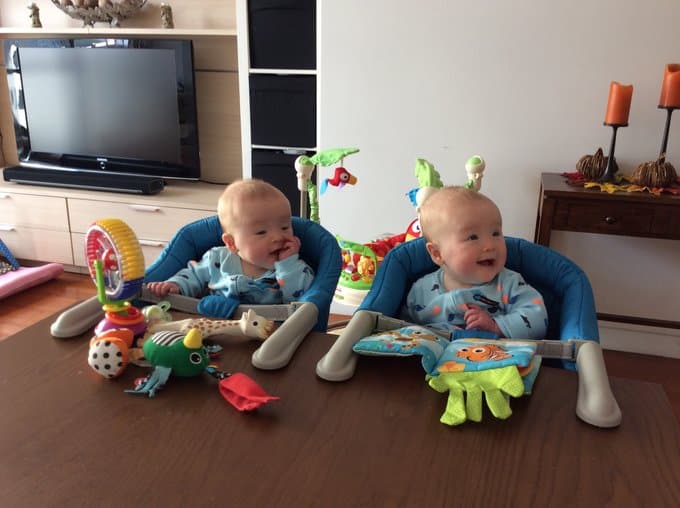 And as for us parents, we've been continuing to get out with the girls, though with mixed success. Ironically, we had two ill-fated attempts at a weekend dim sum brunch - one that ended with me taking the girls out of the restaurant long before we'd made a dent in the unlimited dumplings and one that was divided in half with Frank and then I pushing the girls in their stroller through a mall while the other one ate. As long as we stick to our neighborhood spots that are kid-friendly (i.e. loud) and have lots for the girls to look at, they seem to do great. We might skip another attempt at dim sum for a few more weeks though.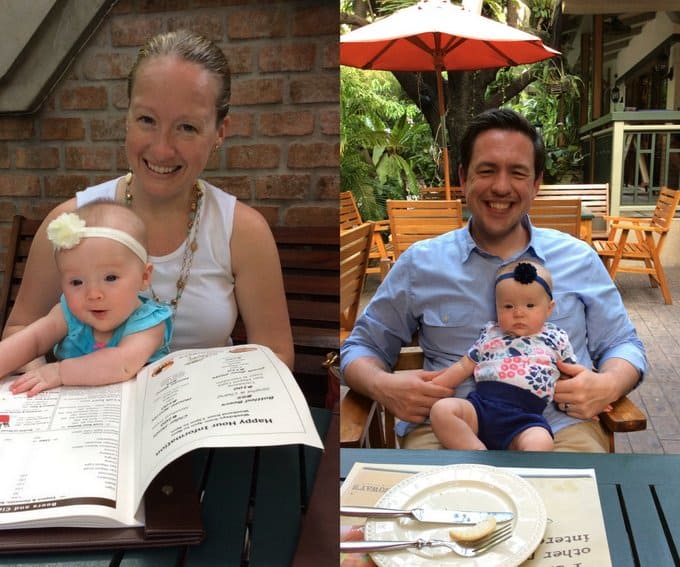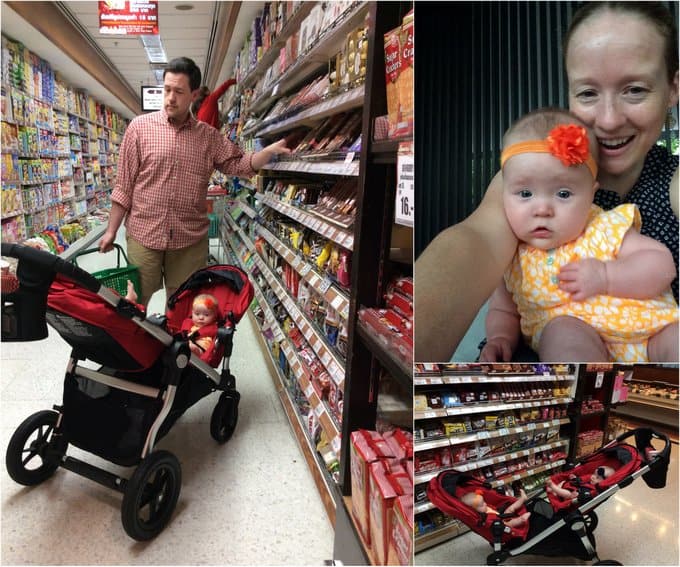 Frank and I also reinstated our weekly date night thanks to the wonderful blessing that is our lovely, trustworthy, totally capable nanny. We've been on a reasonable number of dates since the girls were born, but we always put them to bed ourselves before handing the reigns over to a babysitter. This week, our nanny put them to bed while we went out on a Wednesday night after work, and everything went great. The girls were fine and were all smiles in the morning, and honestly, a 6pm bedtime makes for the easiest babysitting gig ever, right?
We've got big plans for the next month. Our first hotel stays and a trip out of town, plus Halloween and Thanksgiving! So much fun ahead!
And lastly...we're still working on our photo-shoot skills. Clara adamantly refused to smile until...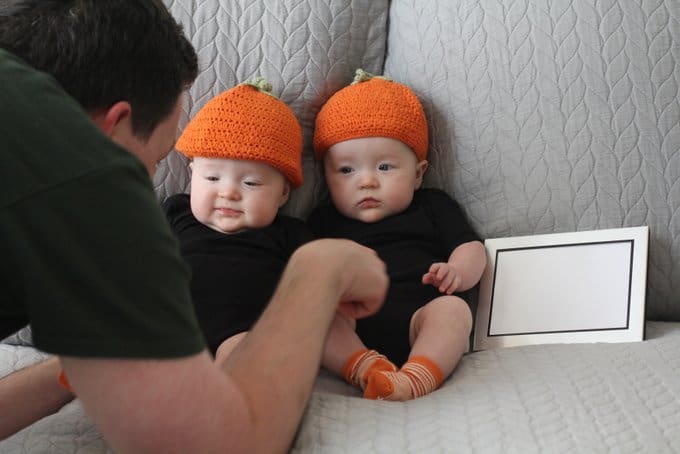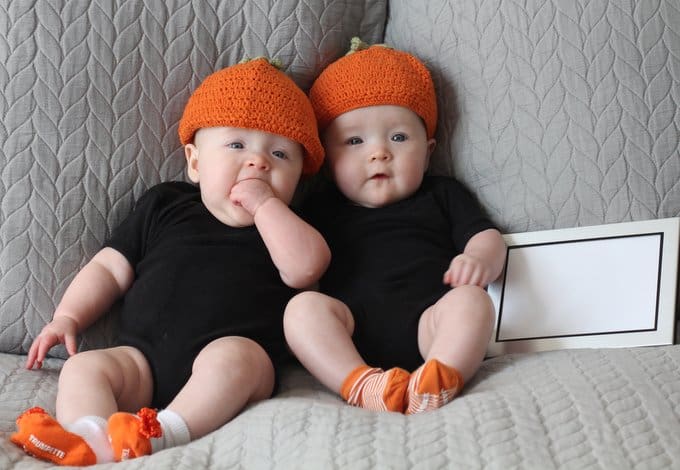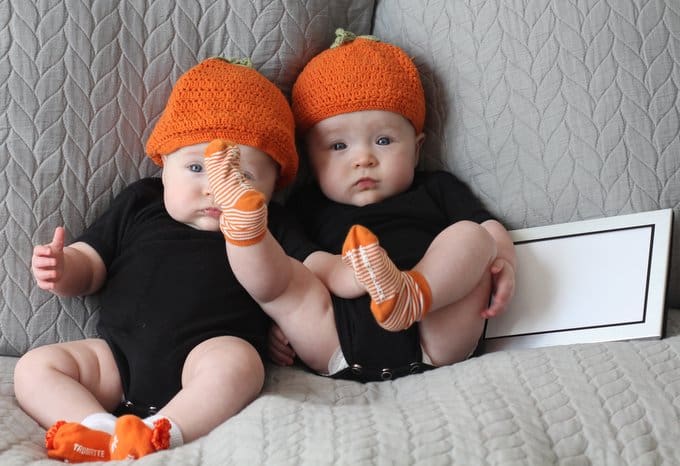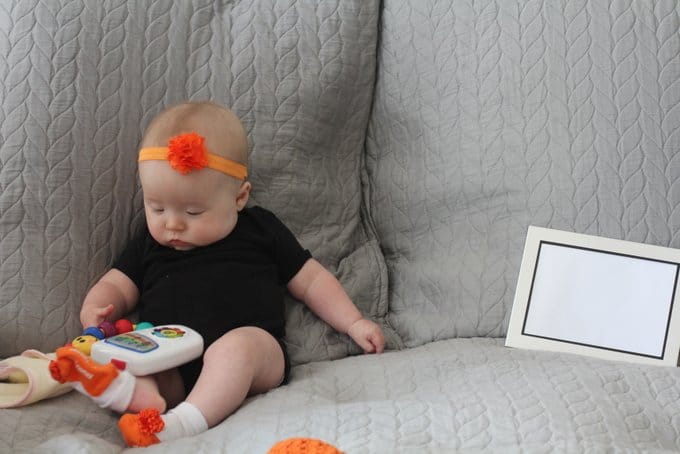 ...five minutes after it was over...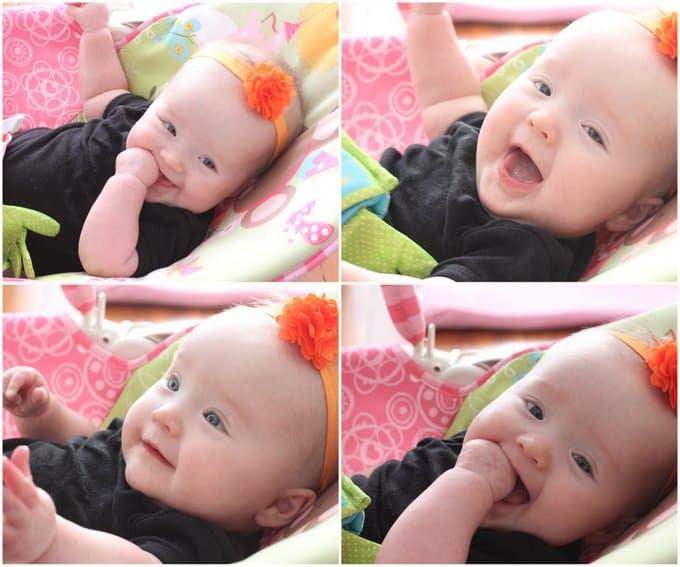 For More Updates on Molly and Clara: