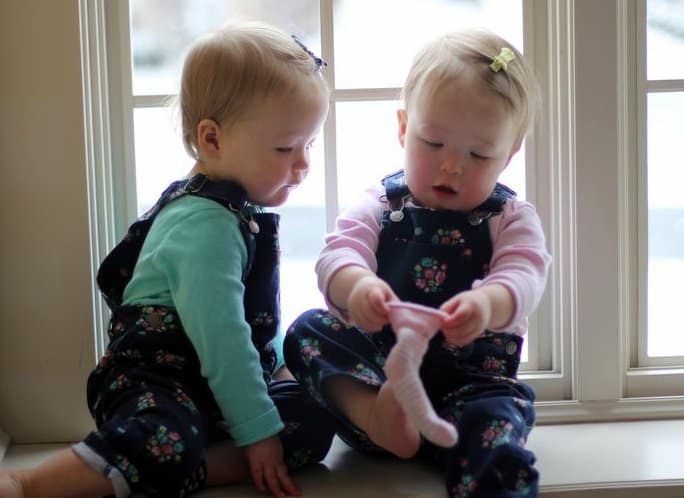 It's been a while since I wrote about my nearly-two-year-olds, so I thought today should be the day for a 22 month update on Molly and Clara.
I spend most days trying to keep up with these two, but a couple times in the past few months, I chased after them with my camera to snap a picture. They are always on the move.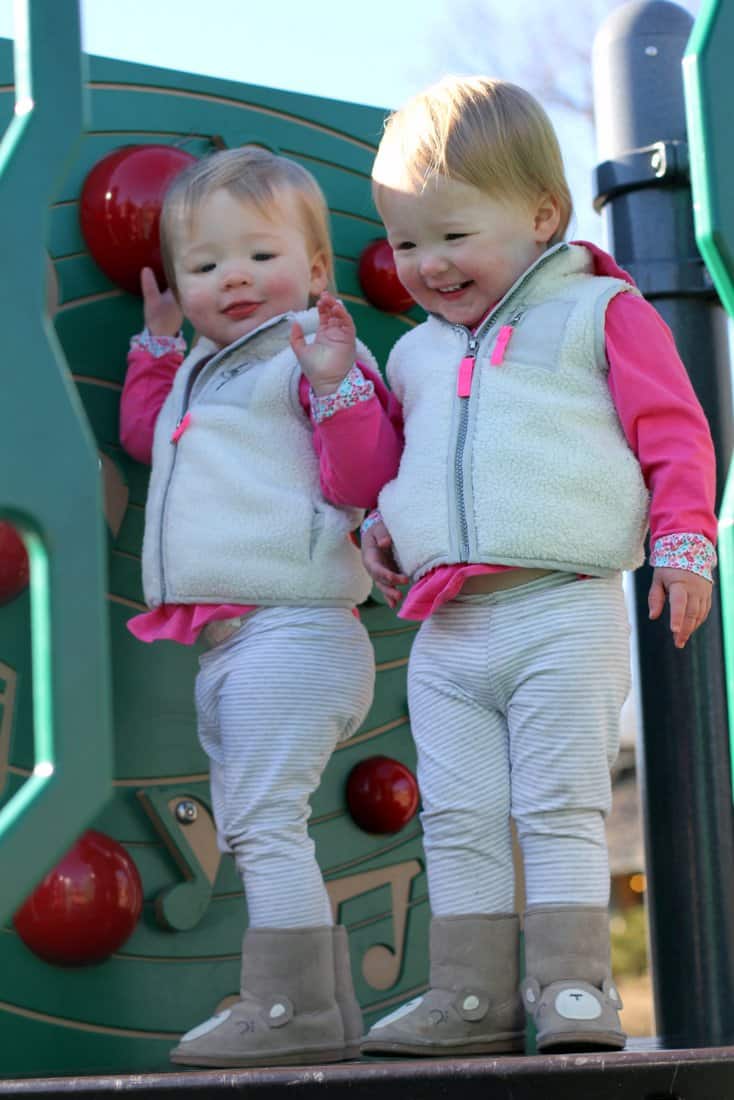 Long gone are the days when they would sit still in the middle of our bed while we made goofy faces and snapped a pic...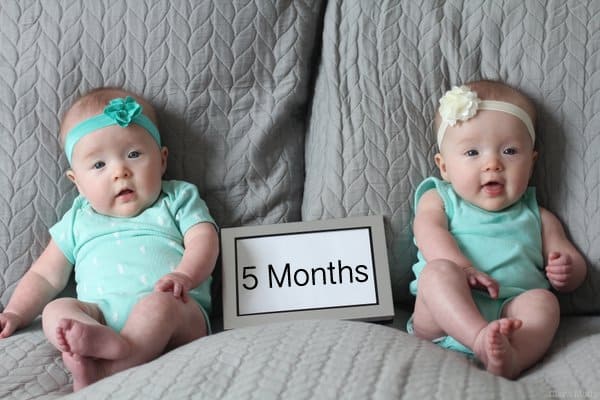 Though in some ways it does feel like just yesterday...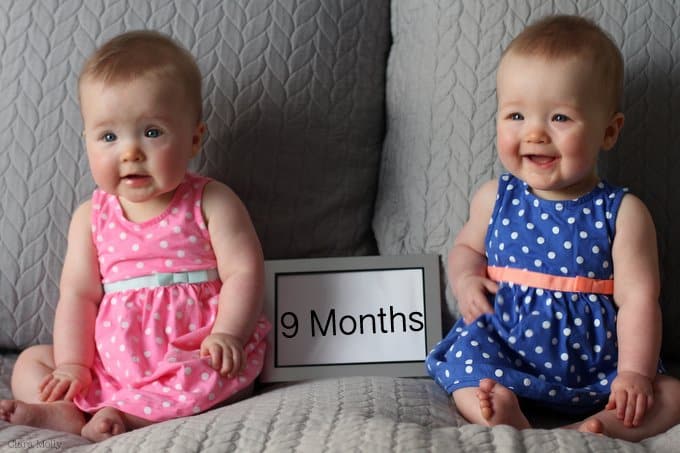 They have come such a long way and become unique, amazing little people as they race towards their second birthday.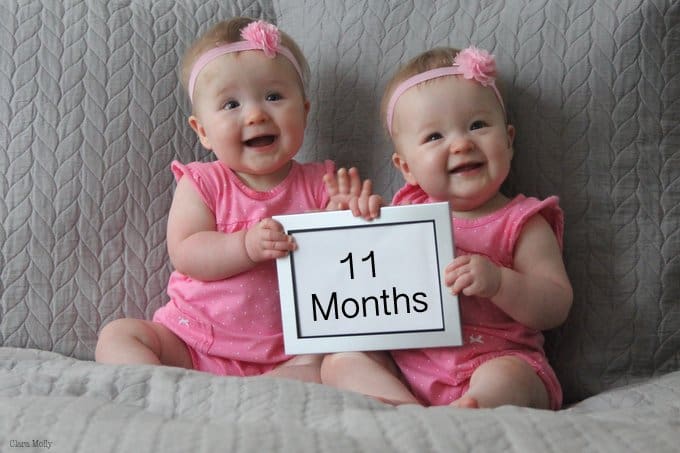 The past few months have been a whirlwind of new skills and development for Clara and Molly. The biggest changes have been:
1.Talking. These girls talk.

It may be my latest favorite stage of parenting these ladies. Sometimes they string together 8 or even 10 words, though usually we can only understand a few of them.
Their favorite thing is to identify what everyone is doing. Top hits are "Mama cooking" and "Daddy working." Though they also like to label everything as belonging to someone. Any time the phone rings it surely must be "Mimi and Papa" (their grandparents in Virginia), the doorbell always must be "Grandpa car" (my dad), the garage door opening is always "Grandma coming" and my sisters' many items are always correctly identified as "Banti's tea," "Veronica's shoes," "Rachie's jacket."
Frank's sister was here visiting in mid February and took a plane to and from D.C. The result is that every time the girls hear an airplane it's "Ellen plane." They lie in bed at night and talk to each other before they fall asleep, often running through the list above to sort out where everyone is. It melts my mama-heart.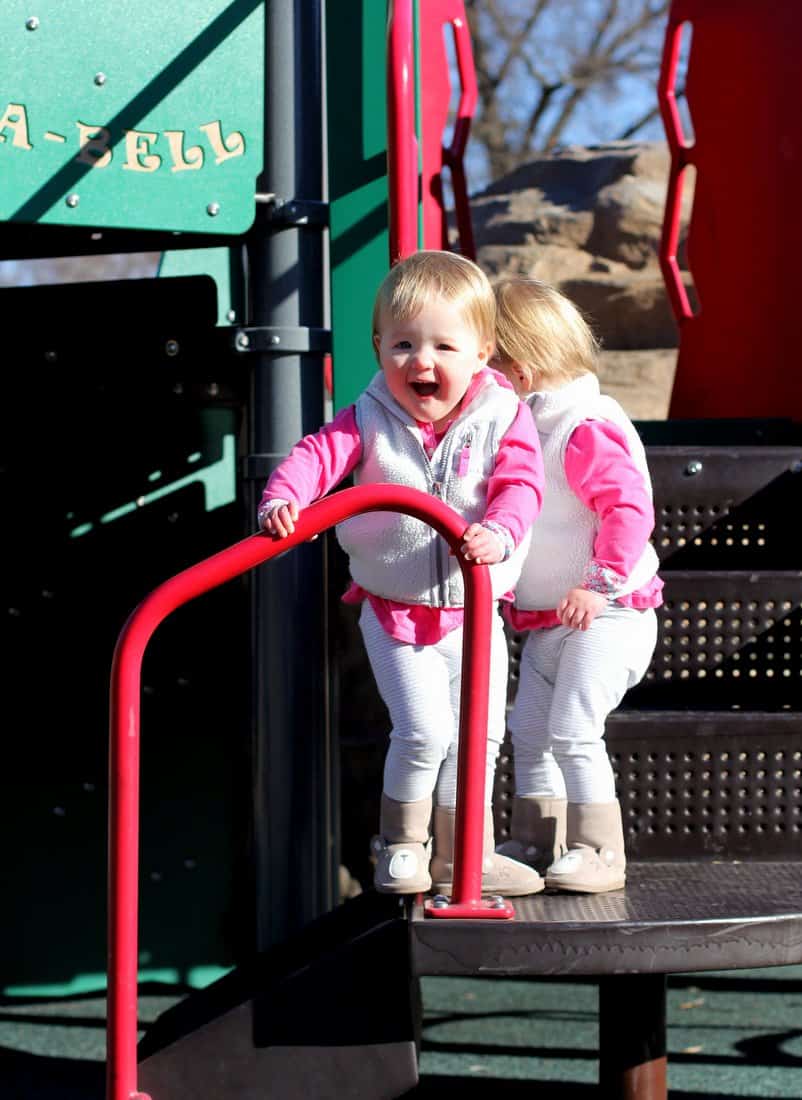 2. Creative Play.
Suddenly they totally understand pretending. We can spend a whole afternoon putting animals in and out of a play barn, tucking the baby doll in her bed, building trucks and tracks for them to drive, and cooking multi-course meals in the play kitchen they got for Christmas. They love to sling a bag or basket over their shoulder and head towards the door. "Bye bye!" they shout, headed off to some imaginary destination.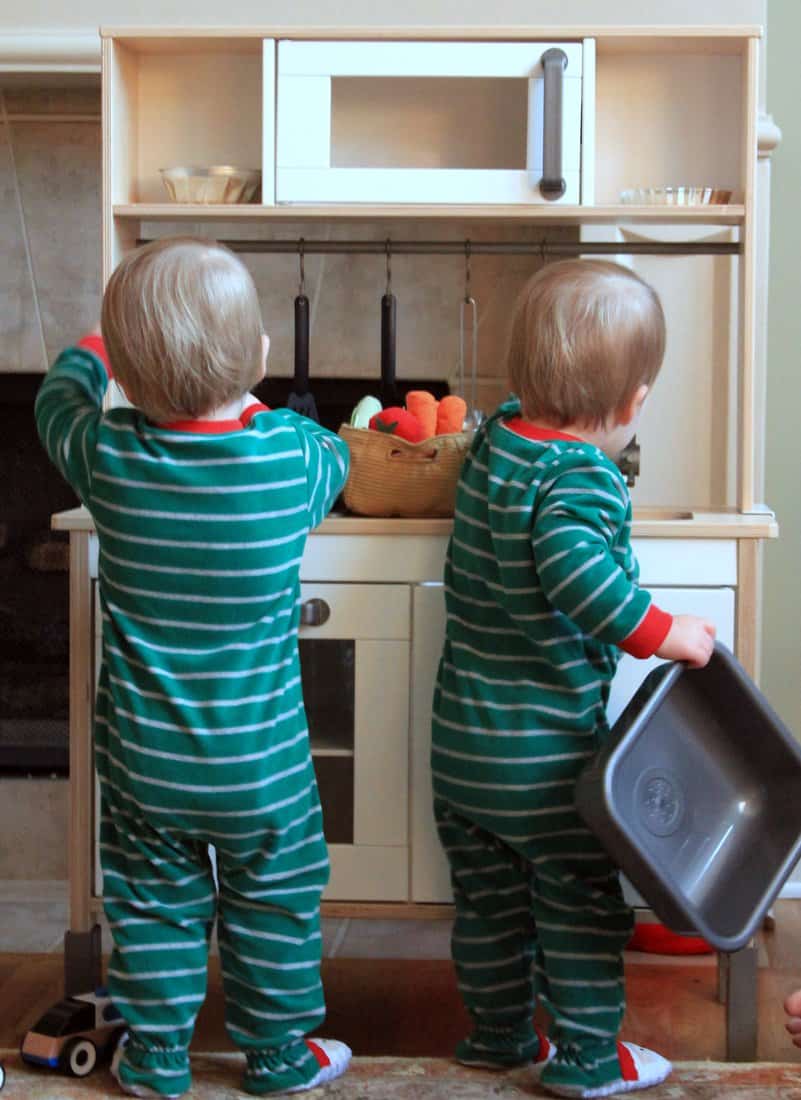 3. Independence.
Clara and Molly want to do more and more on their own these days. It can take 20 minutes to get out the door because everyone wants to put on their own socks and shoes. (More often than not, on the wrong feet.)
They get frustrated when they want to do something themselves or when things aren't going their way. They want to walk when we would prefer to carry them, run when we'd rather them be in the stroller, and play when we want them buckled in their car seats. It's a constant effort to get the whole family moving in one common direction, but we always have fun once we get there.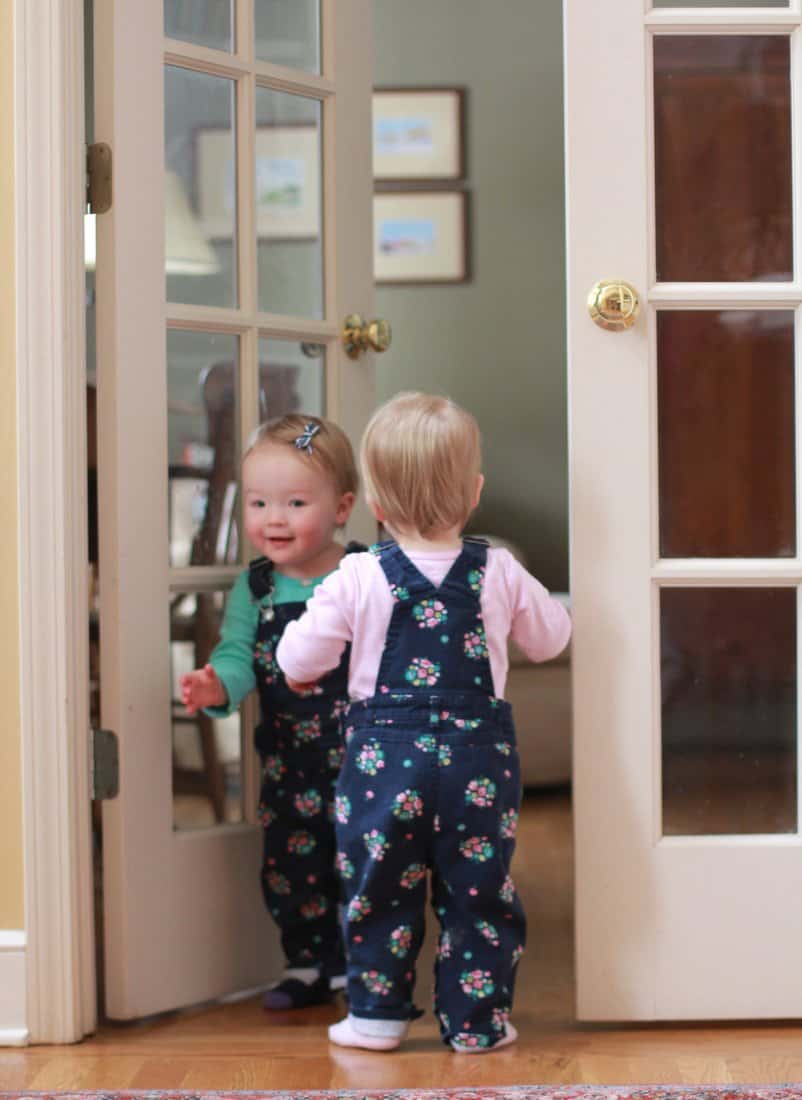 They play really well together and even do so independently for longer stretches of time. Though inevitably this ends with things going pin-drop quiet wherever they are.
That sudden quiet. It's never a good sign.
Molly
Molly is a totally love-bug these days. Whenever we talk about something that she likes, she says "hug," which is what she'd truly like to do with most things. If we talk about people, animals, food, or activities that she likes, she inevitably tells us she would like to give them a hug. She loves her sleep and will ask for a nap when she's tired. She will lounge in bed for a long time when she first wakes up. (She'd probably do so longer if her sister didn't wake her up with the giggles every morning.)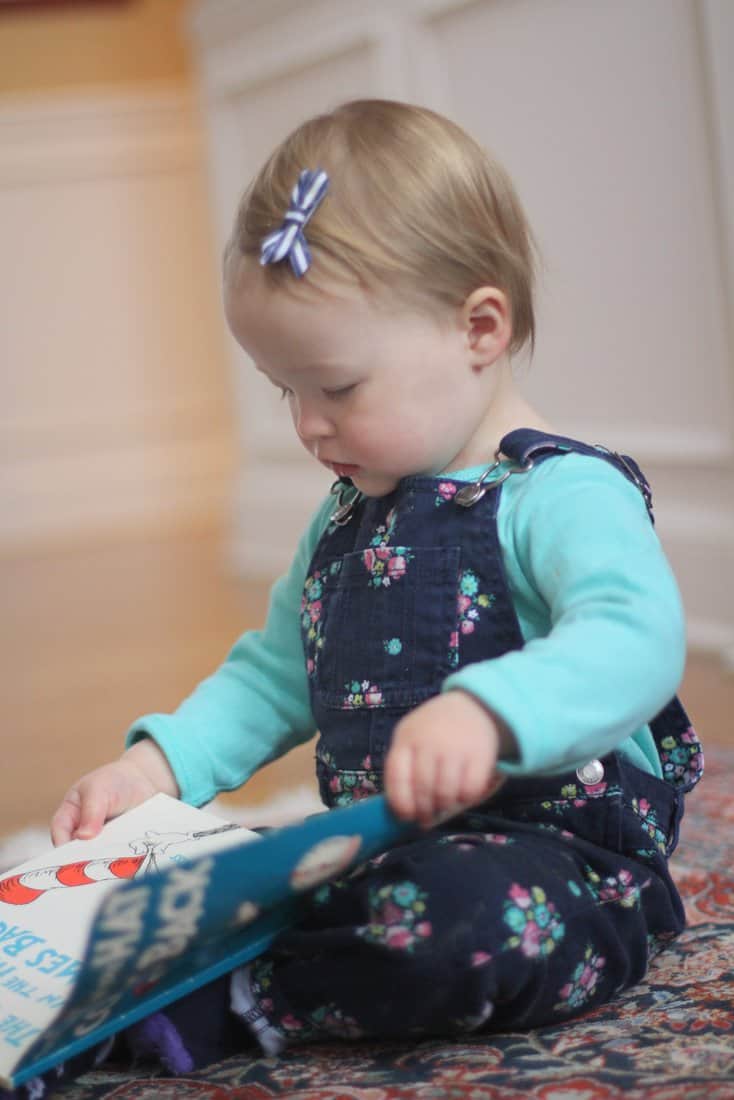 Molly gets so excited to be around other kids, and is fascinated by kids that are older than she is. She'll run right up to new kids and start chattering away in her semi-understandable language. She waves at new people when we're out in public and charms people from across the room with her sweet toothy grin. She loves to sing and dance and will do a little shoulder shimmy to any music that comes on the radio or TV.
She is a super curious eater and will taste almost anything. The other day I was chopping kale for a salad and she asked to try it. She chomped on that chewy kale for 10 minutes but seemed to like it. She loves nearly all fruit and vegetables.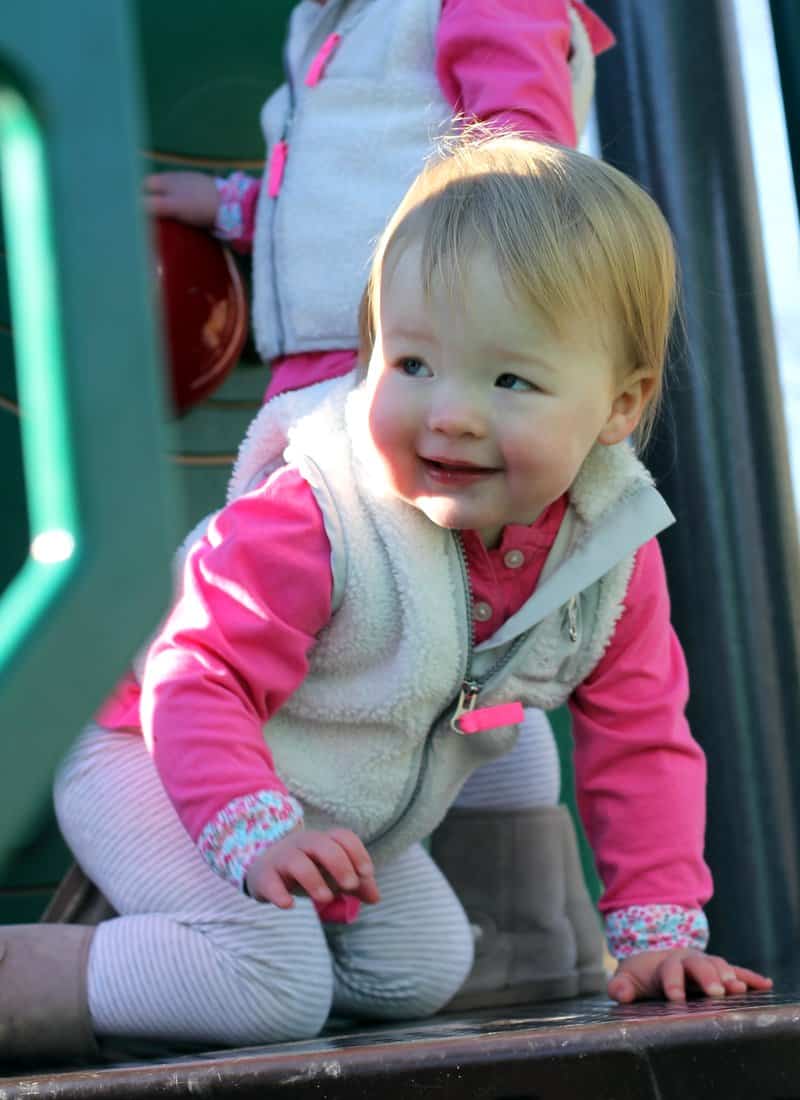 And Elmo. This kid loves her some Elmo.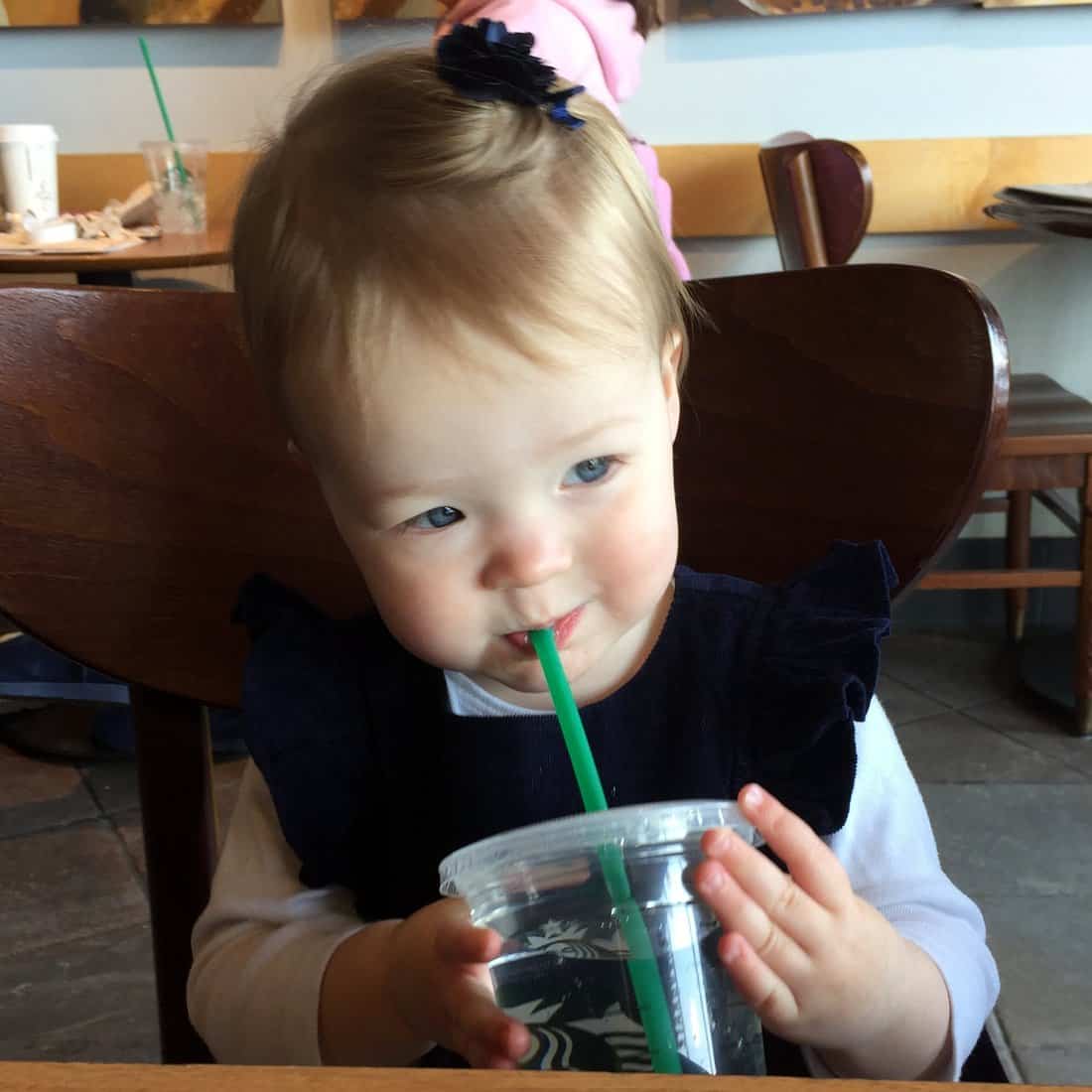 Clara
Clara is a kid who keeps us all on our toes. She is full of energy and loves silliness. Several times a day she finds a random activity that totally cracks her up. At the moment she loves anything that even remotely resembles a "pocket" and hides things inside of it. She'll put stuffed animals in the pockets of her jacket and blocks in the pockets of mine. Sometimes at the end of the day, I reach inside my pocket and find barrettes or a few alphabet rings that she left there.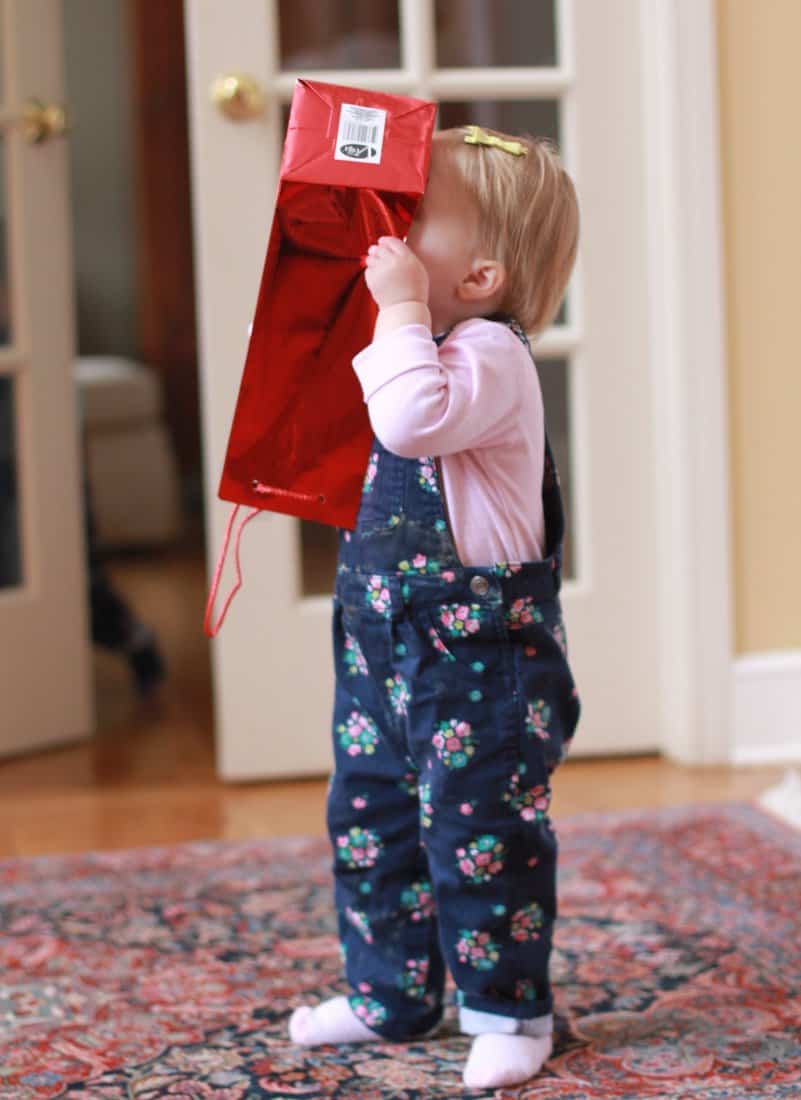 She is endlessly creative with the activities she invents for herself and is drawn to all sorts of mischief, especially when she can take Molly along for the ride.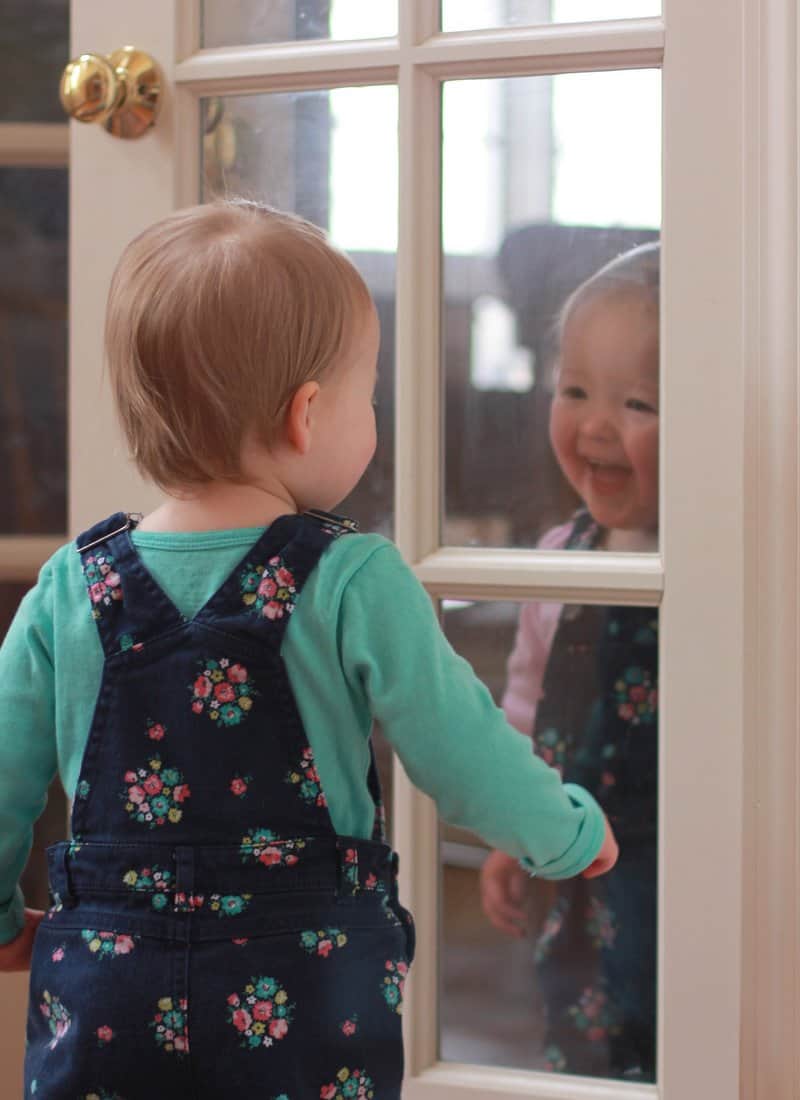 Climbing on chairs and tables has been all the precarious rage lately. Clara loves to make a mess, identify it as "messy" and then clean it up (sort of). She'll take her shoes and socks off if we're in the car for more than 30 seconds, even if it's freezing cold.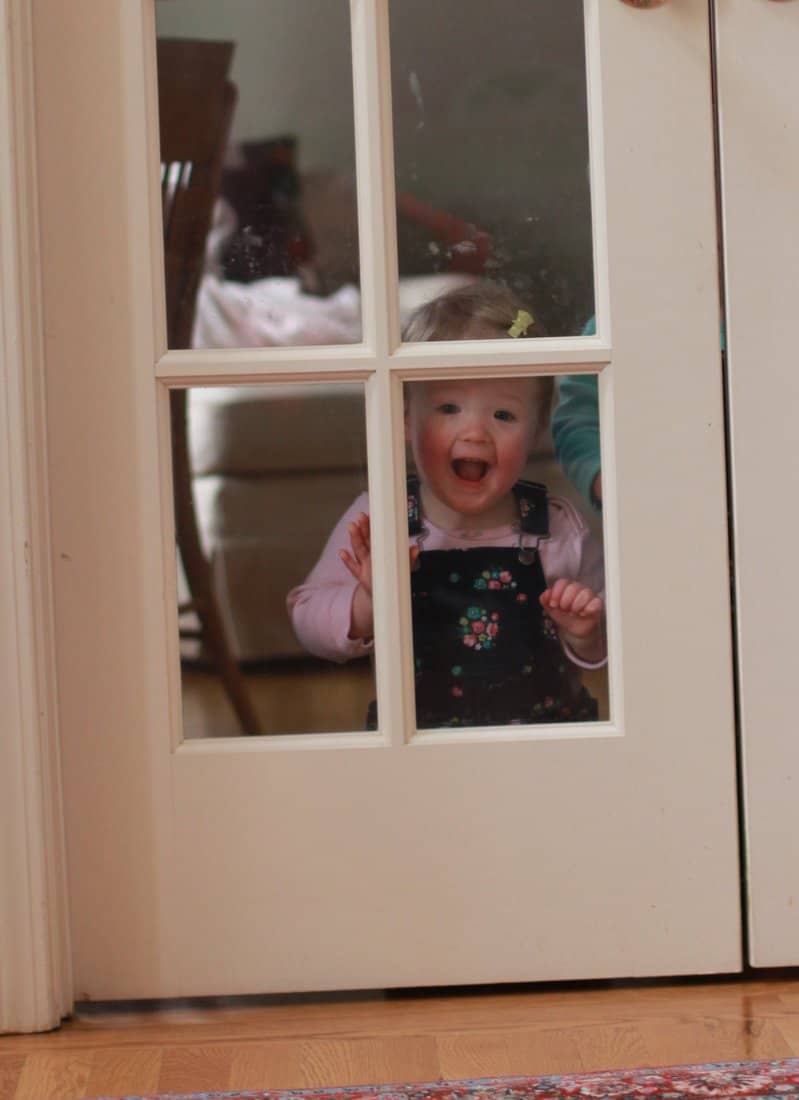 Clara has a big personality and knows what she wants. We can offer her ten delicious breakfast options, but inevitably she'll tell us she wants oatmeal (she calls it "email"). She'd eat pasta for dinner every night if we'd let her. She is adventurous and super brave, always wanting to climb a little higher or swing a little faster.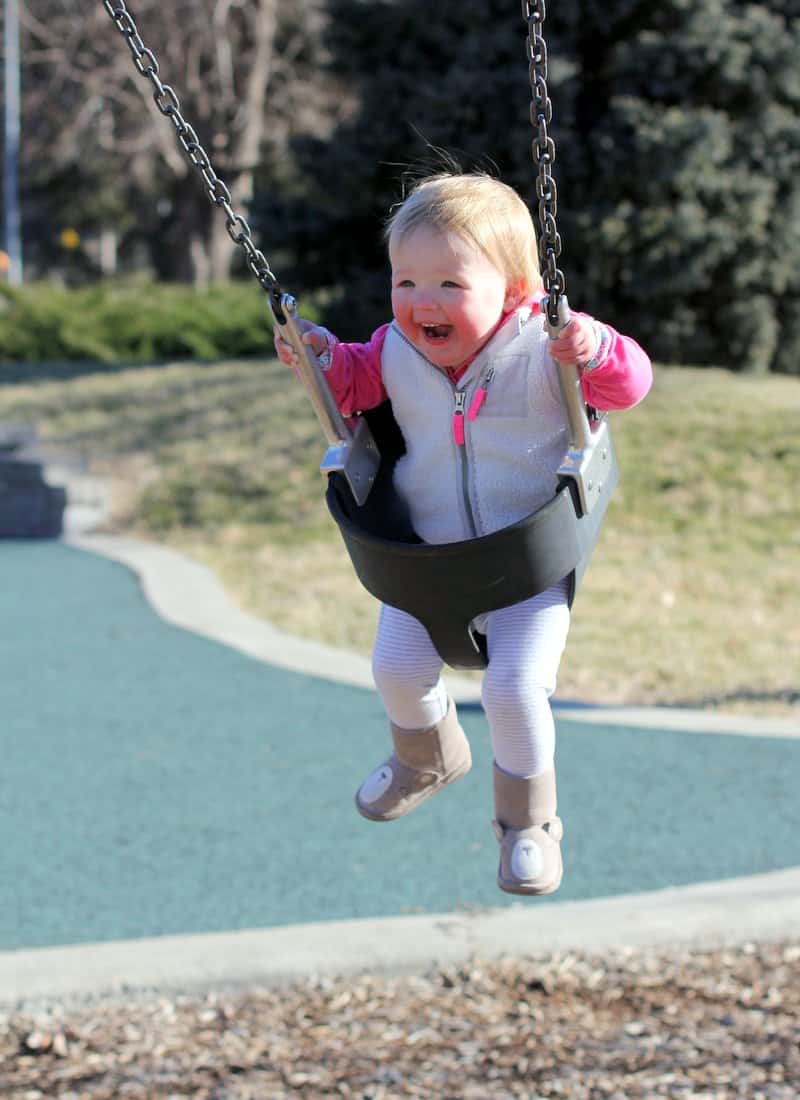 Most days, Clara would like to be more independent than her 22 months allow, but she can be cautious and a little shy even around people that she knows well.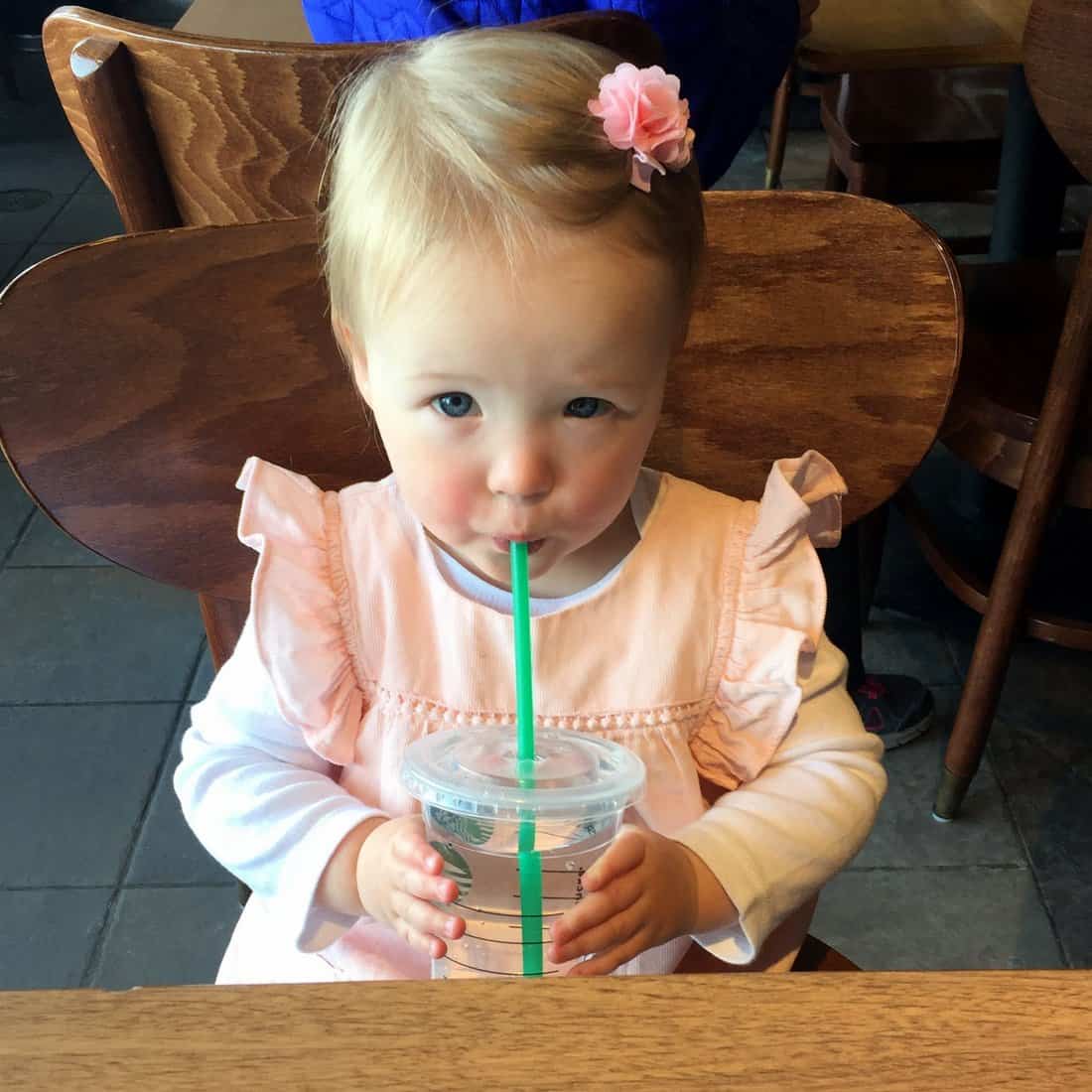 Molly and Clara are best buddies these days. They ask about the other if she's not around and seem to really love playing together. As we approach the "twos," they certainly have sibling moments. Inevitably, the other sister has a more fun looking toy or a better looking cup of water or, this morning, the more fun water bottle with which to spray everyone. But at the end of the day, they really love each other, and to see them growing up as a little pair is so much more fun than Frank and I could have imagined.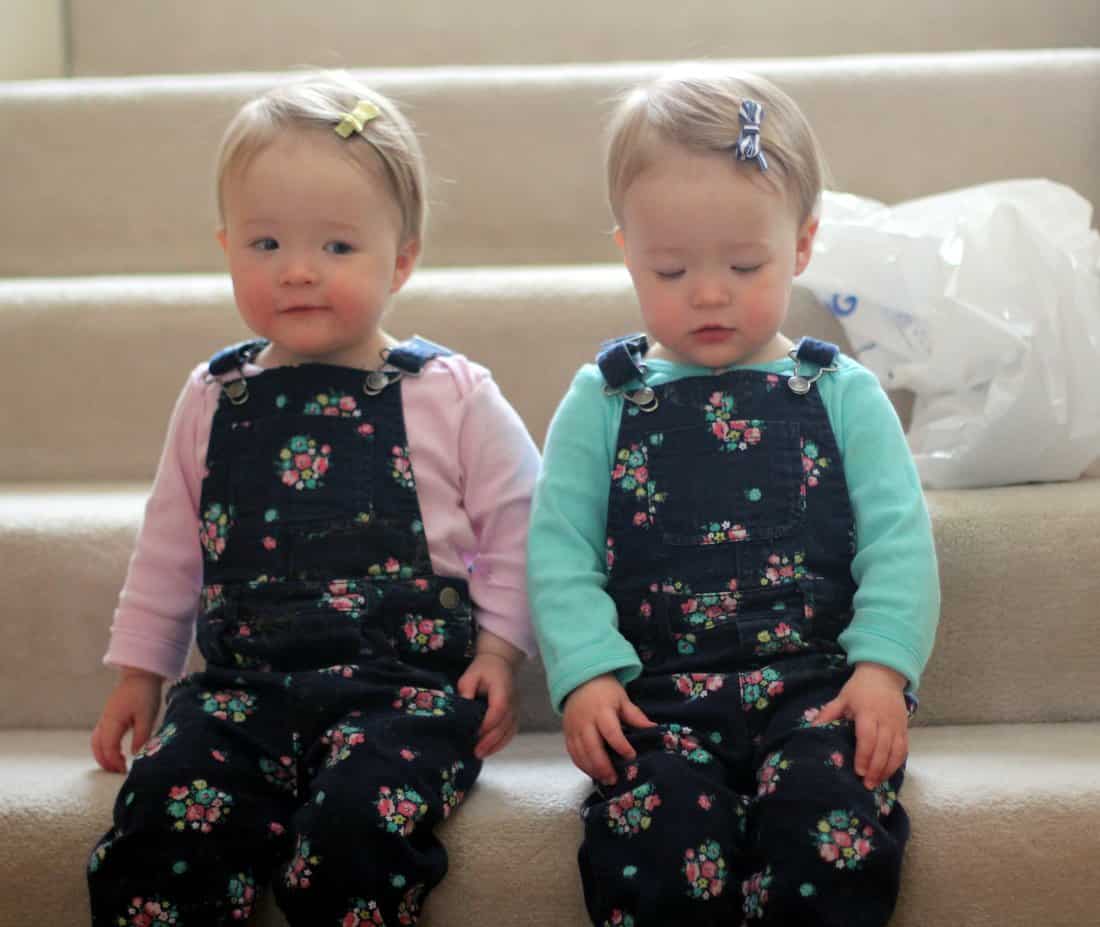 Hope you're having a great weekend!
I'll be back shockingly soon with their two-year update, but in the meantime, all the past updates are below: