Molly and Clara – Two Years
Published May 04, 2016•Updated Jan 28, 2021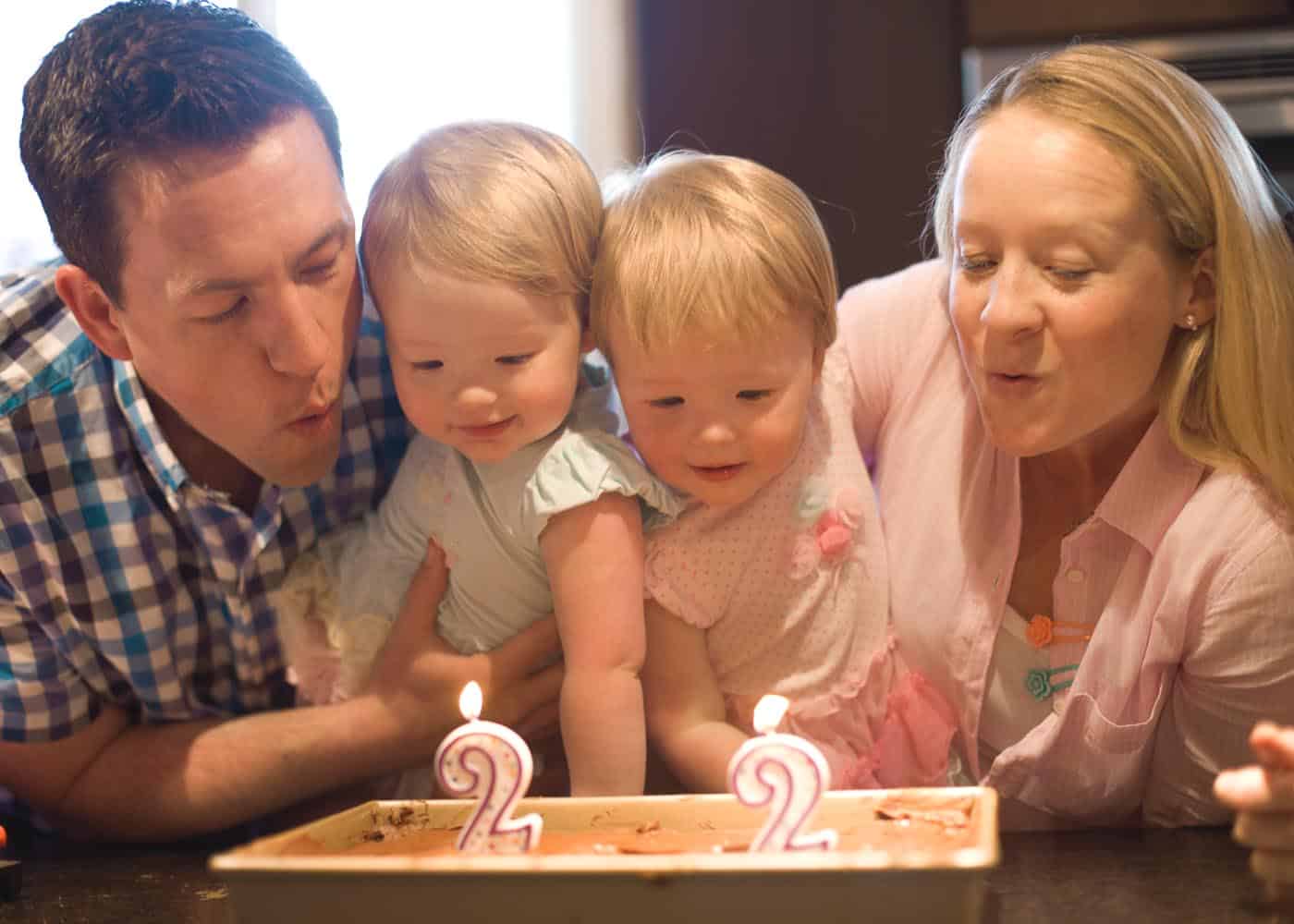 The time has come again for me to lament the passage of time and say all the cliche parenting things about how fast my girls are growing up and how it just seems like yesterday that they were just teeny little peanuts.
Here they were a year ago…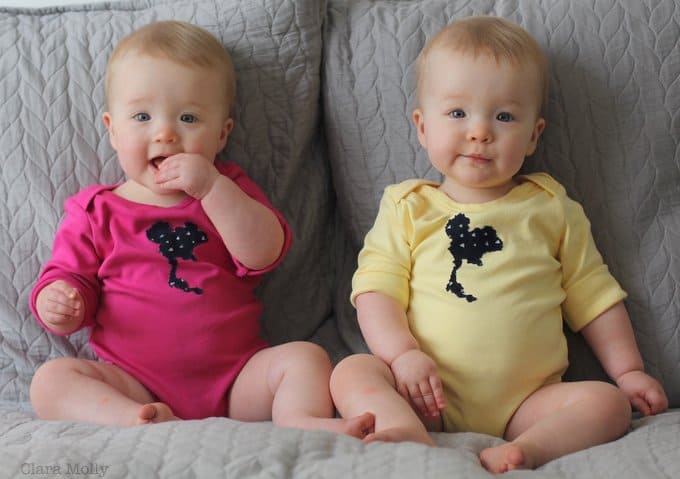 And here they are just a couple days ago. Fully two years old.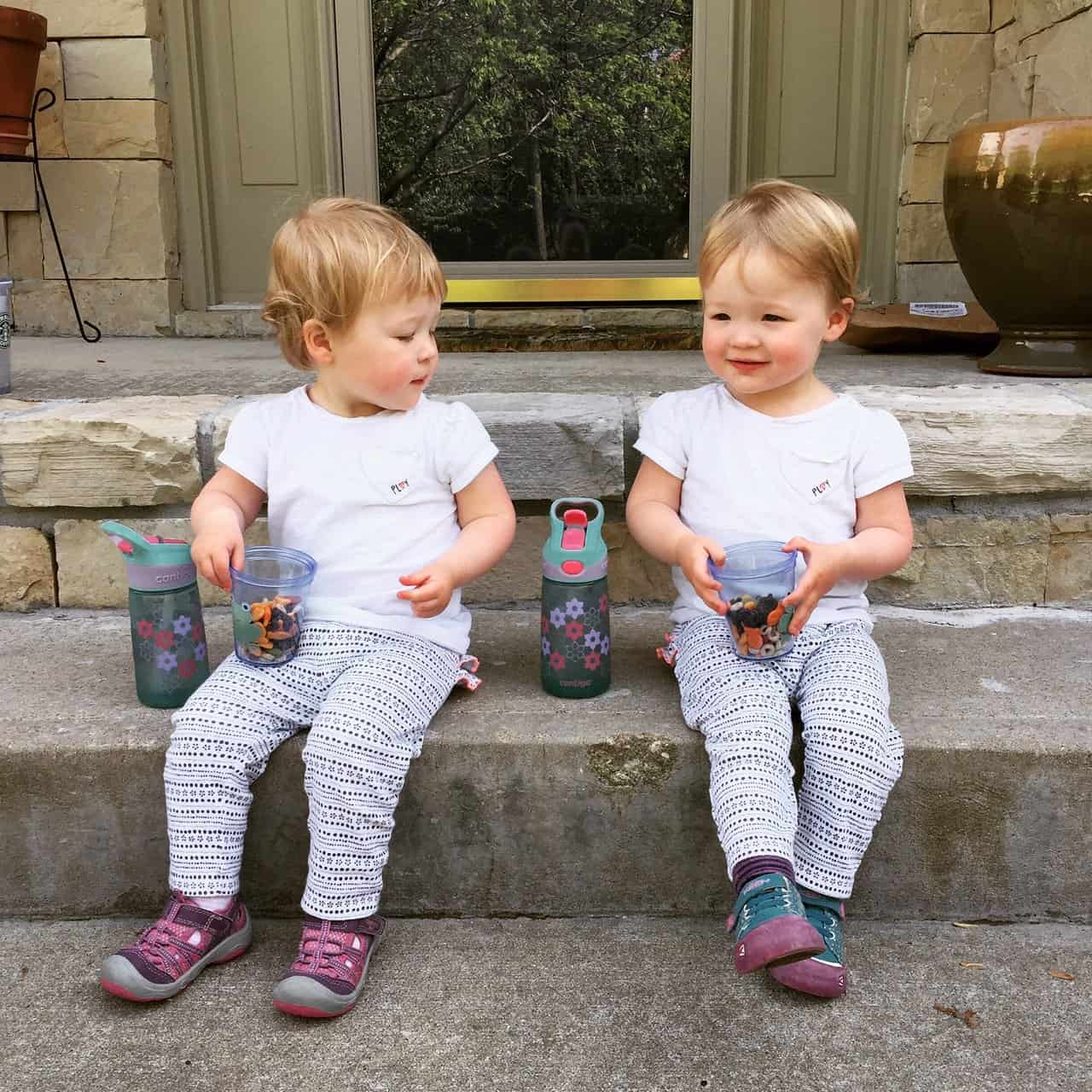 It's like they turned into teenagers overnight. 😉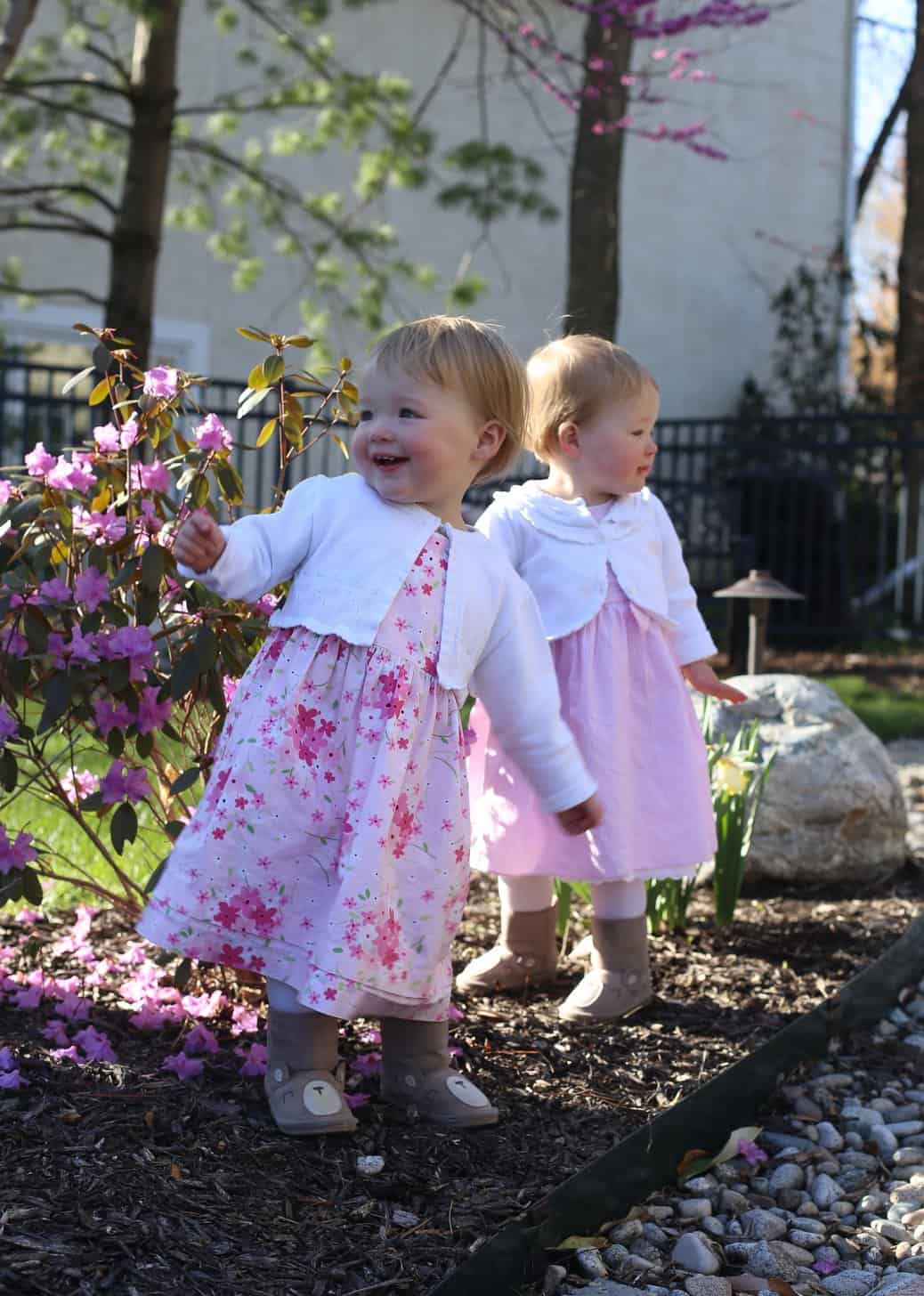 We had a little brunch get-together just before their birthday. I made the strata (of course). And not surprisingly the "little" brunch turned incredibly celebratory and quite hysterical as Molly and Clara ate chocolate cake and opened all sorts of fun presents from family and friends.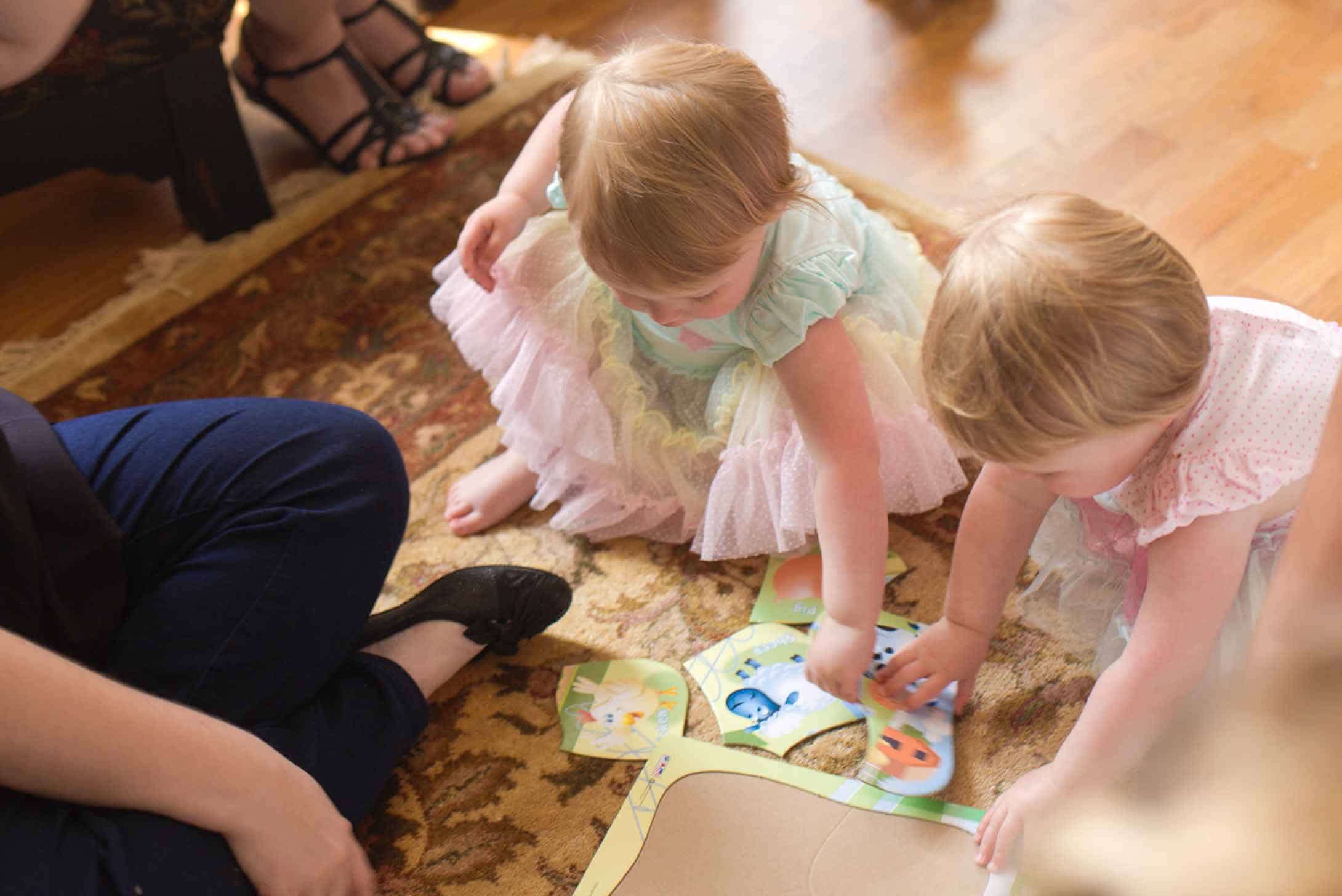 At two years old Molly and Clara are dealing with all the things that come along with being toddlers. Lots of chatter, struggling to understand the impermanence of popsicles, grappling with the life lessons of Winnie the Pooh, and becoming obsessed with "big kids" and lawn mowers.
They are totally fun in their "twin-ness." They are sharing bites, spontaneously hugging one another, kissing one another when they get "boo boos," alerting us when the other has a runny nose, and laying in bed talking for up to an hour before falling asleep.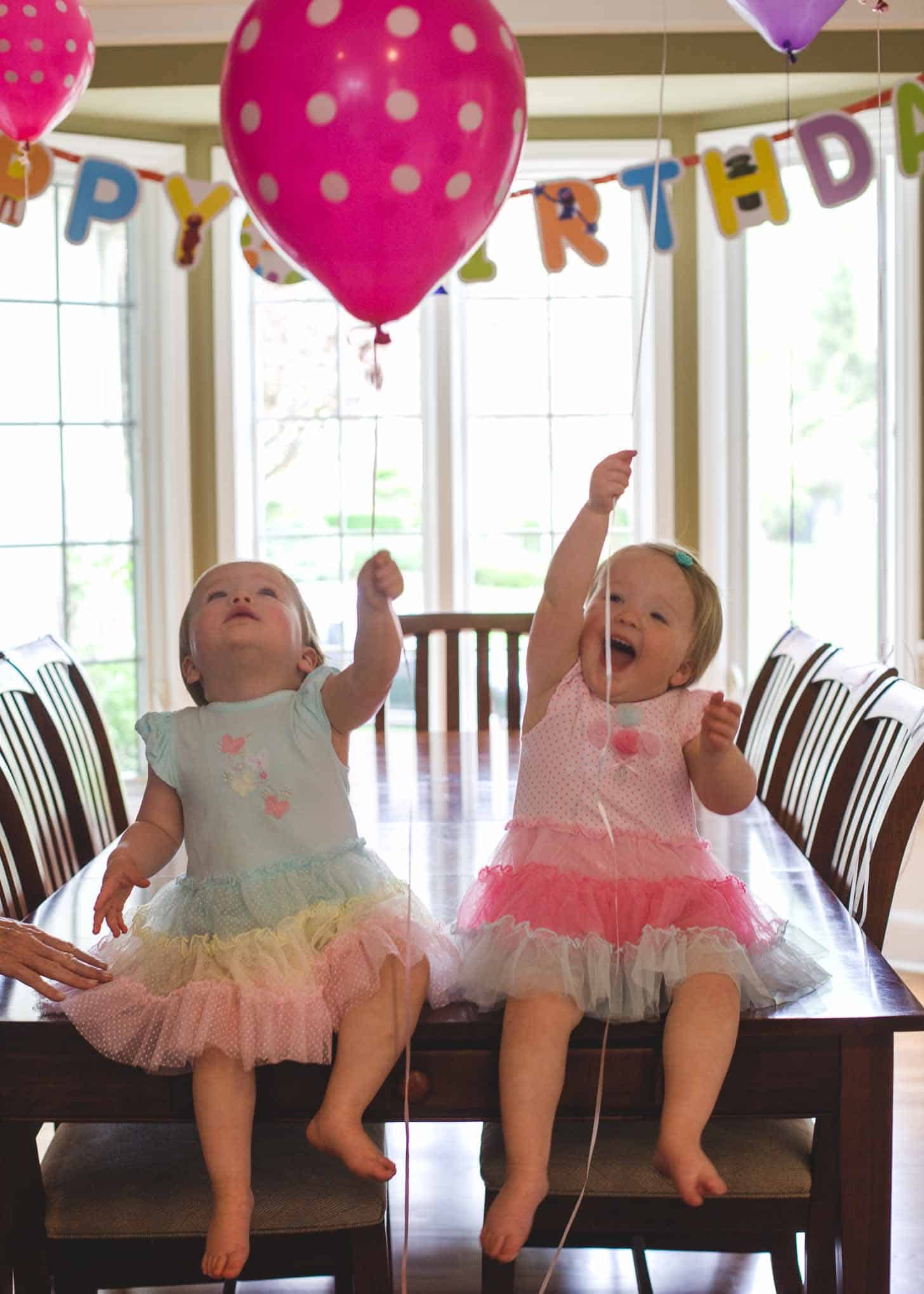 Molly
Molly loves all sorts of transportation and shouts every time she sees or hears a school bus, truck or airplane. Lately she's been adamant that she needs to ride a school bus…which is a tricky request to grant. On a four day trip to D.C. last month, Molly shouted "BUS!" every time a city bus came by, proving that you really can't know just how many buses there are there until your toddler exuberantly identifies every one.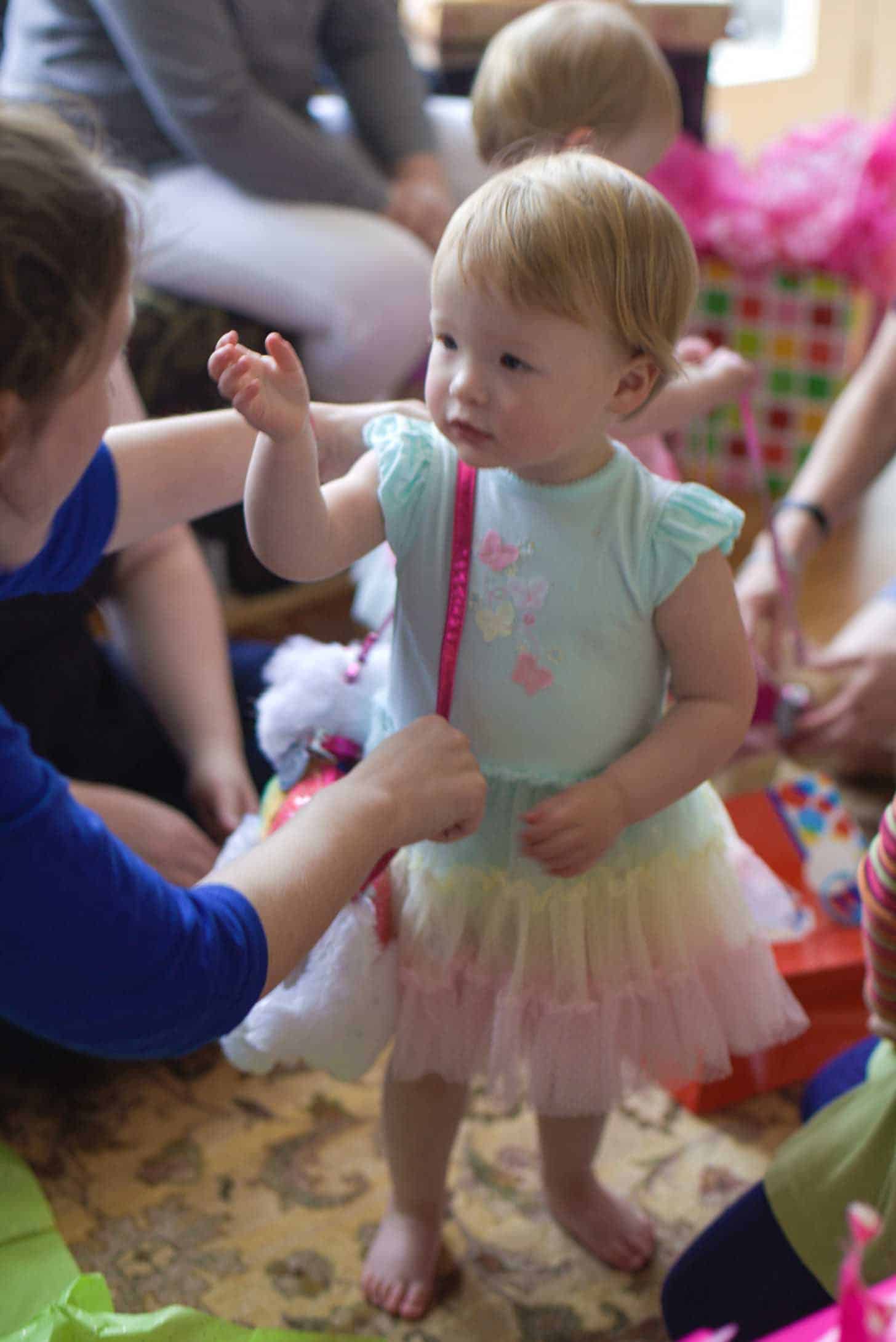 Molly loves animals and is a master at animal sounds. When we couldn't come up with an accurate seagull sound, she decided that seagulls say "hee-hoo."
Molly wants to hold all the things, carrying as many small toys around the house as she can hold at once. If we tell her we're going somewhere, she looks down at whatever she has in her hands and says, "take?"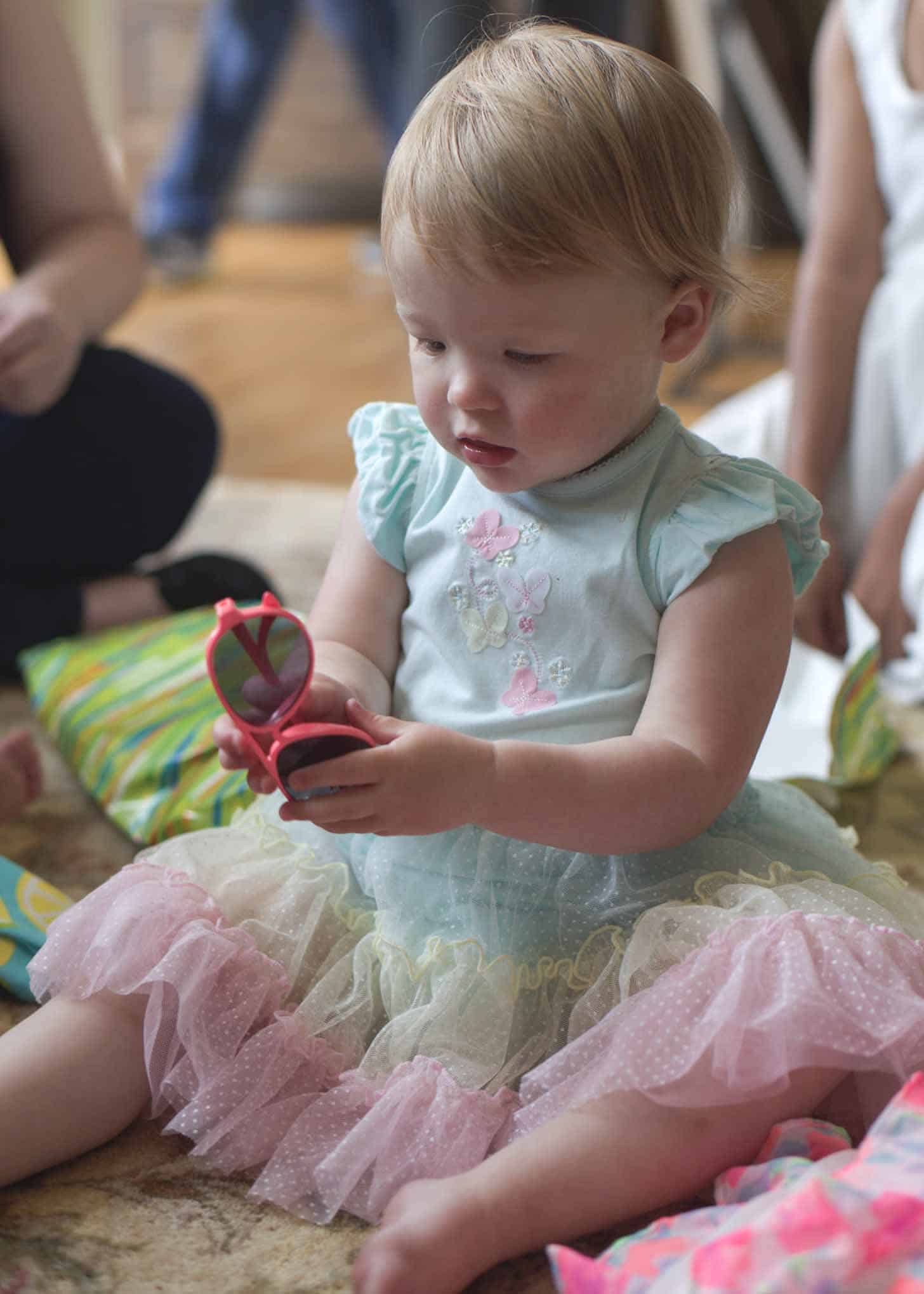 She continues to be a little ball of love, snuggling and loving on dolls and toys and members of her family. She's got a great sense of humor that I can't wait to see emerge more in the coming months.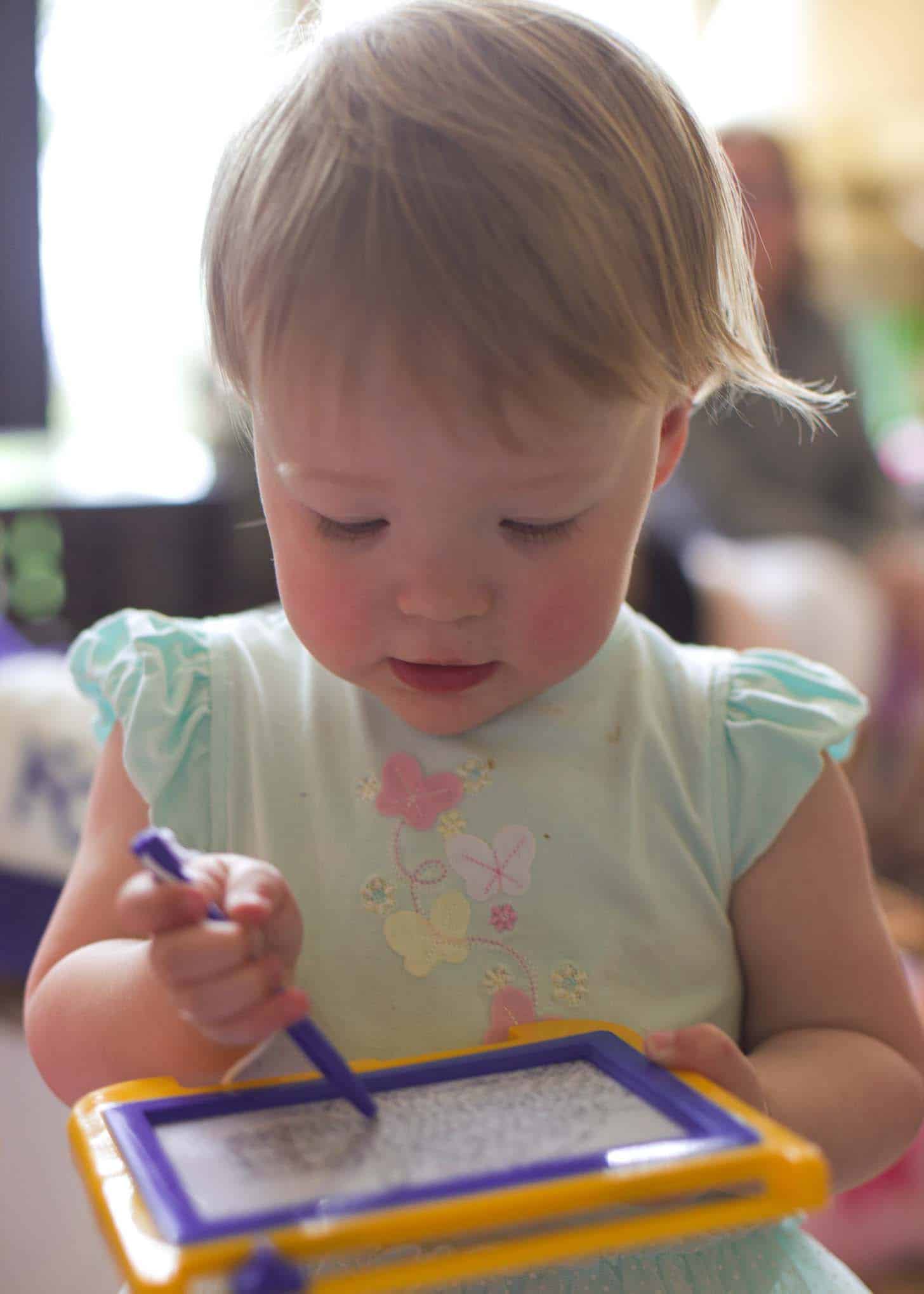 Clara
Clara is an independent little girl who has fully inherited the stubbornness of both her parents which we totally love (even though it presents daily challenges). She loves the outdoors, jumping in puddles, finding giant sticks, and chasing bugs. To Clara, bugs surely live a vibrant life, and just yesterday she told me that a ladybug was going "home" to have dinner with its mama.
Clara comes up with the most creative twists of language. She started saying "Yuppsies" every time something falls (her interpretation of "woops") and recently brought me a pine cone from the backyard, saying "pineapple…yum!"
Clara inherited my sweet tooth and loves treats. She gets excited about anything that we call an adventure, even just running around in the backyard and exploring whatever we find there. She's totally mischievous and has already mastered that word and its meaning.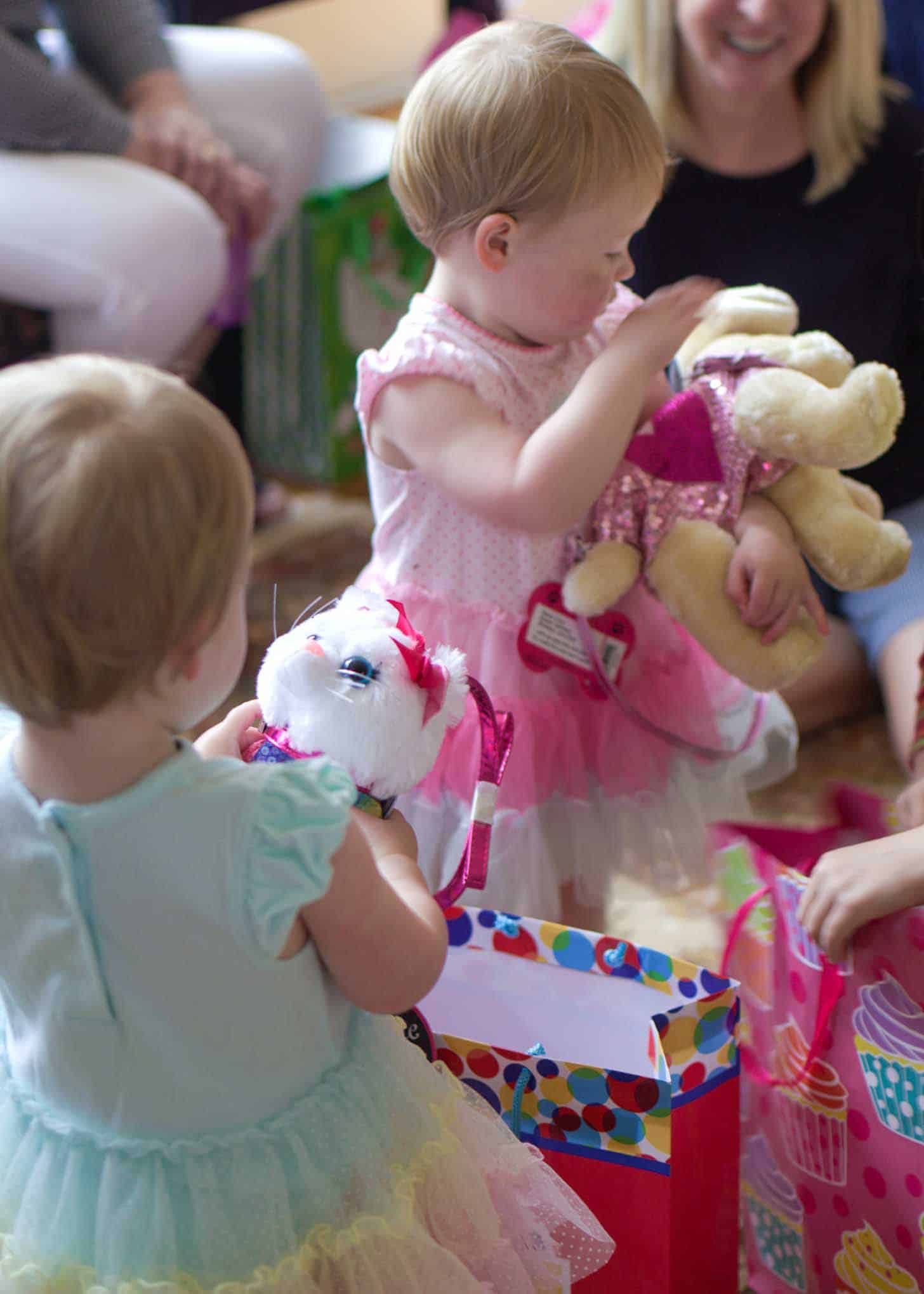 At least once a day I ask her "Clara, are you being mischievous?" To which she almost always grins and answers "yes".
We're so excited for the upcoming third year of life with Molly and Clara. They're keeping us busy but get more fun every day!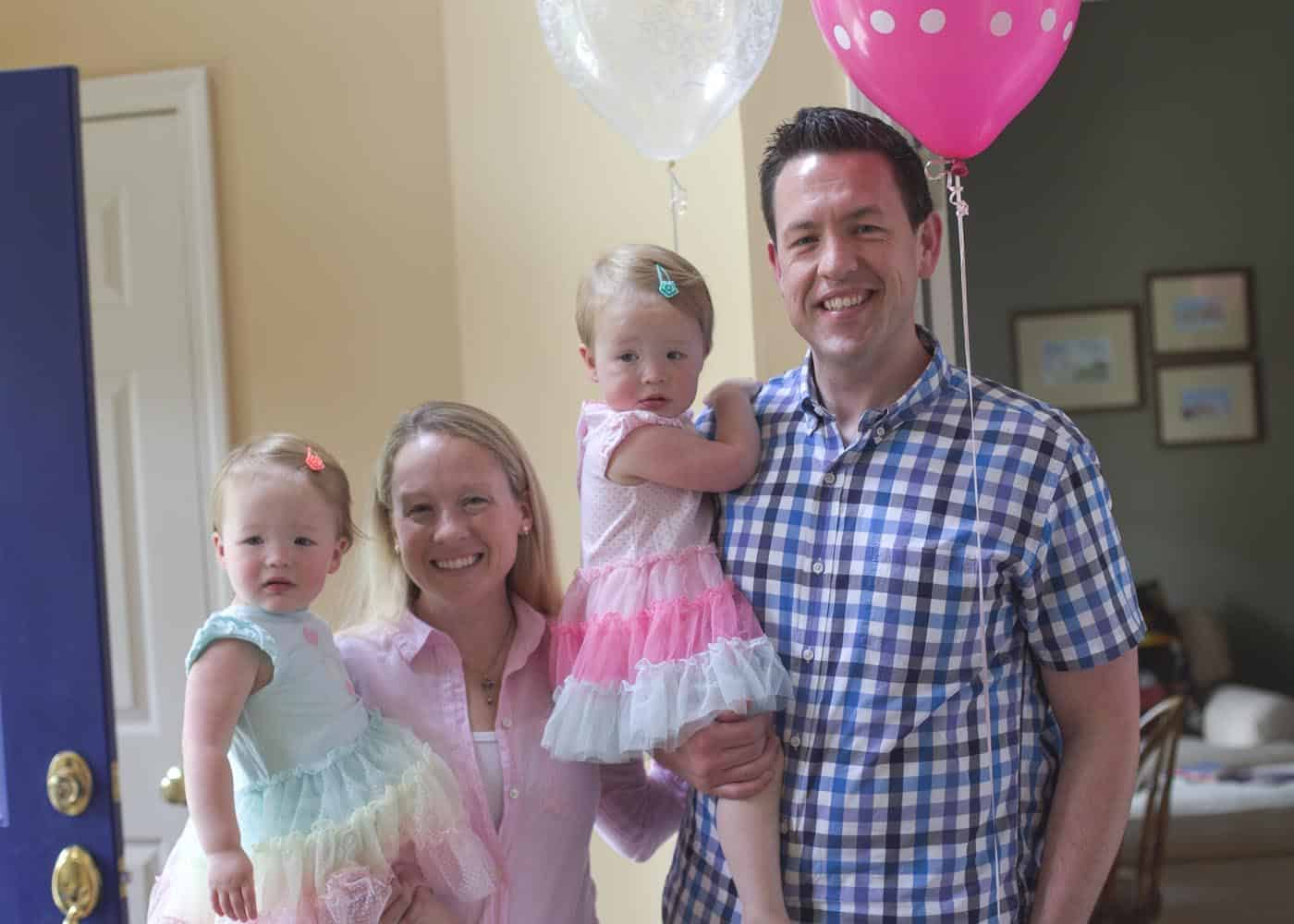 For More Updates on Molly and Clara: