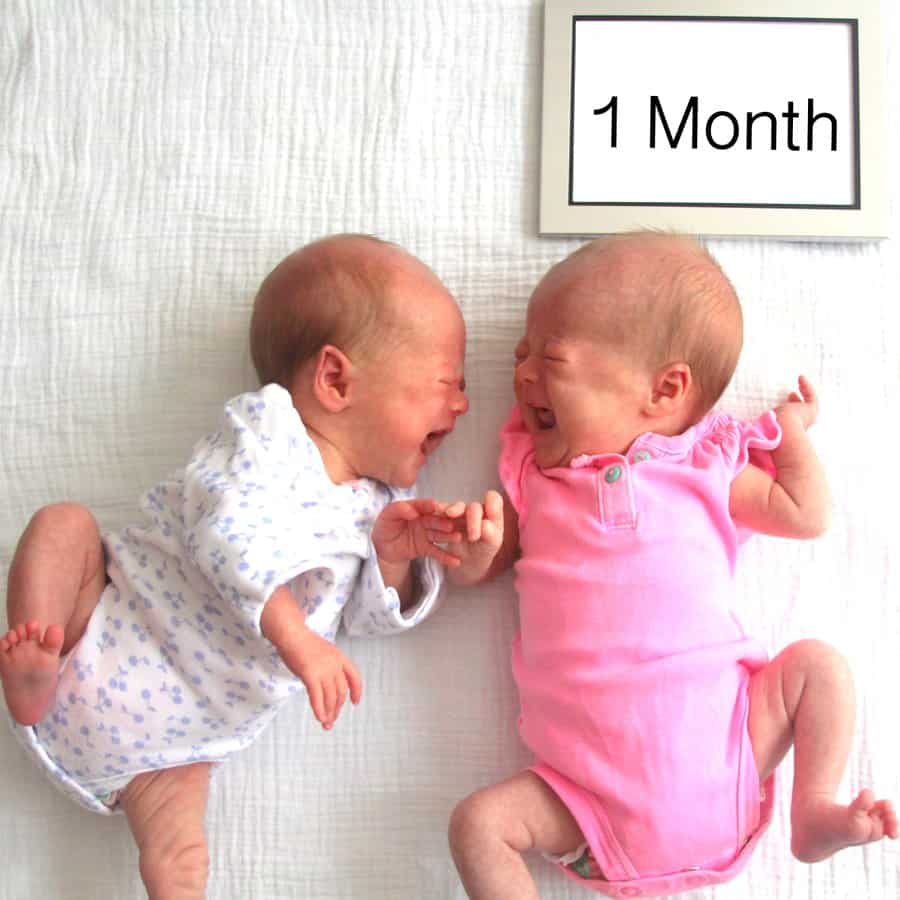 Last week marked the end of Molly and Clara's first month! I'm far from being ready to pull the whole "wow, they grow so fast" cliché because these first few weeks have been long in a number of (mostly exhaustion-induced) ways. And while some of it has been a blur, I wouldn't trade a minute of it.
It certainly feels like a rite of passage. Like we're rushing the fraternity of new parenthood.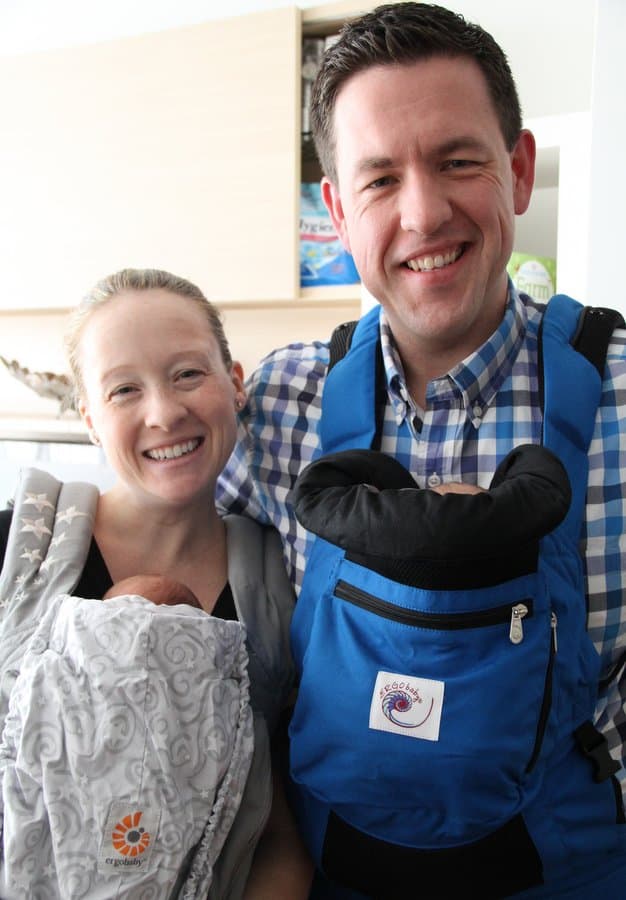 It's been incredible to see their personalities emerge even at this early stage. We're starting to recognize the little "yip"s that Molly makes in her sleep and the smirk that makes Clara look as if she's doubting her newbie parents.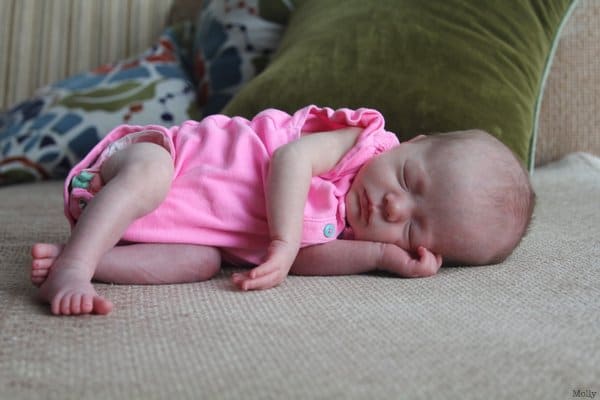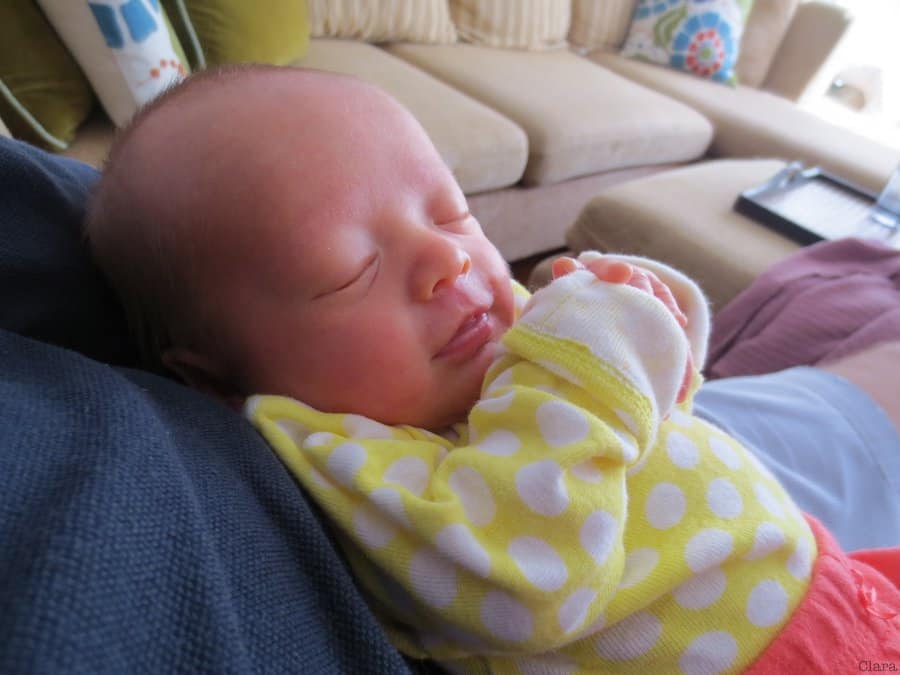 For me, I'm loving that the girls are slowly, with our persistent nudging, finding their way into a bit of a routine, eating every three hours during the day like clockwork and inching towards longer stretches at night. Both are becoming good little eaters, and I'm feeling more like their mom and less like a collection of parts needed to sustain them.
Our girls are sensitive little souls, loving above all to be held and cuddled. Clara adores her sling while Molly prefers being held while implementing a very specific bounce/sway/walk combination.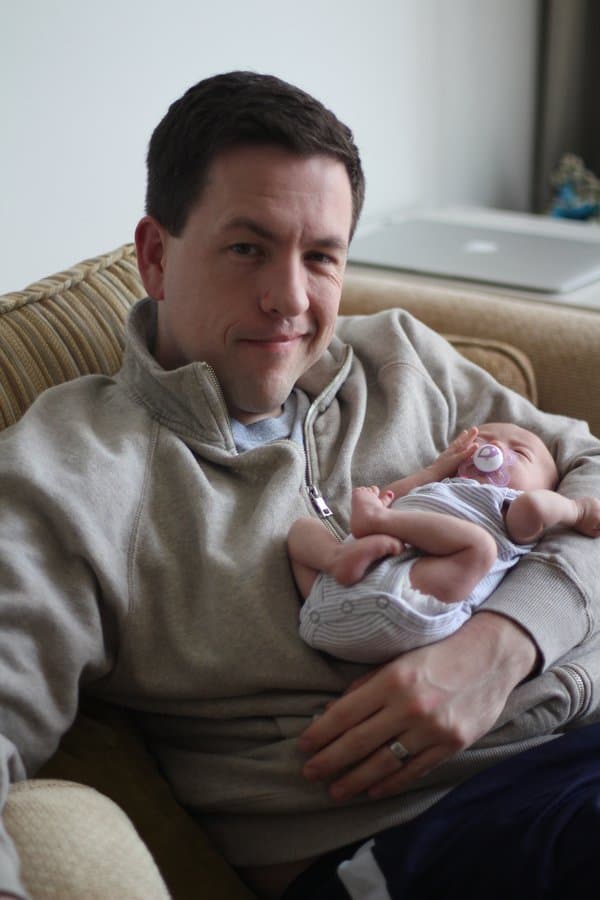 As much as I love their big blue eyes, there's nothing quite as sweet as both of them sleeping soundly side-by-side.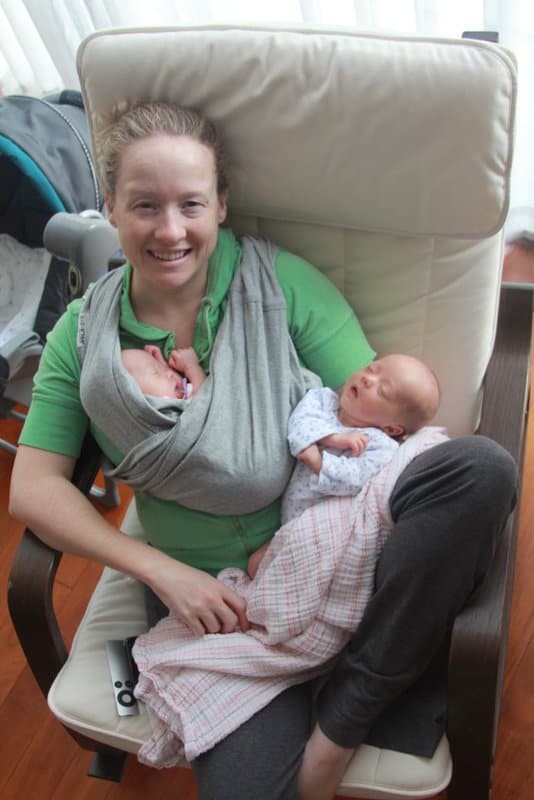 Having these babies in Bangkok is every bit the adventure I thought it would be. If I thought the act of walking down a Bangkok street in the hot sun, dodging food carts, and breathing wok-fried chili was crazy before, I never could have dreamed what it would be like with twins. Frank and I took them to the doctor's office for their one-month check-up last week which necessitated walking through a stretch of food stalls with our Land Rover of a stroller. A chorus of "fet" (twin) followed us as every vendor and patron stopped to watch us pass.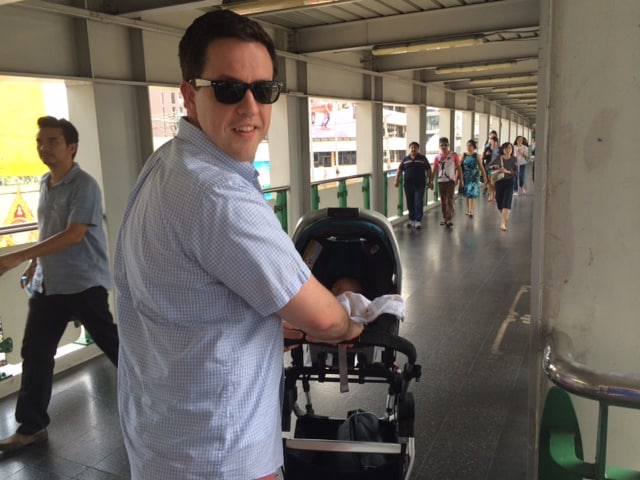 Molly and Clara slept through the entire thing.
In true new-Mom form, I was far more upset by their one month vaccines than the girls were. They cried for 10 seconds and calmed right down. Molly even slept through having her blood drawn.
We also got the great news that both girls are over 6 pounds! (We weighed them on the kitchen scale a week ago, so I suspected they might be, but it was good to have the doctor-endorsed word.) Clara is 6 lb. 2 oz. and Molly is right behind her at 6 lb. 1 oz. No more premie diapers for us!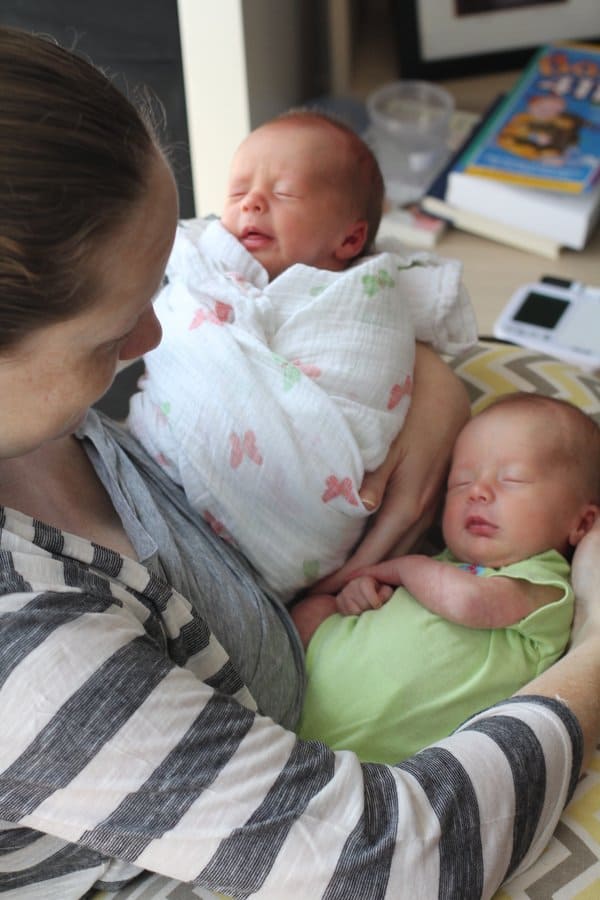 Best of all, the girls have loved their first visitors! My mom was here when they were two weeks old...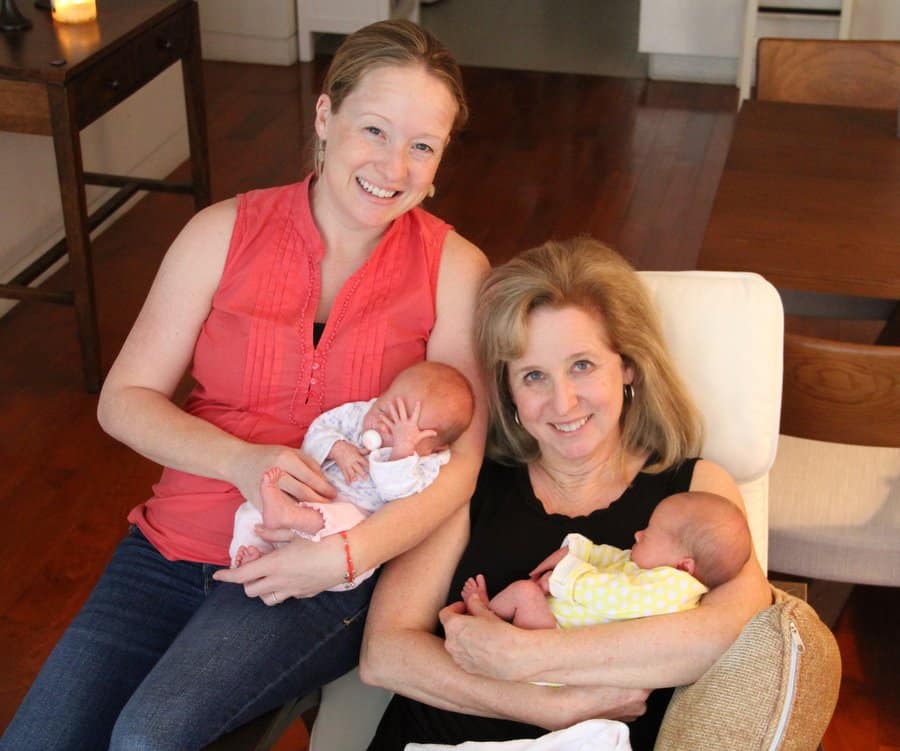 ...and their Aunt Ellen (Frank's sister) is here now!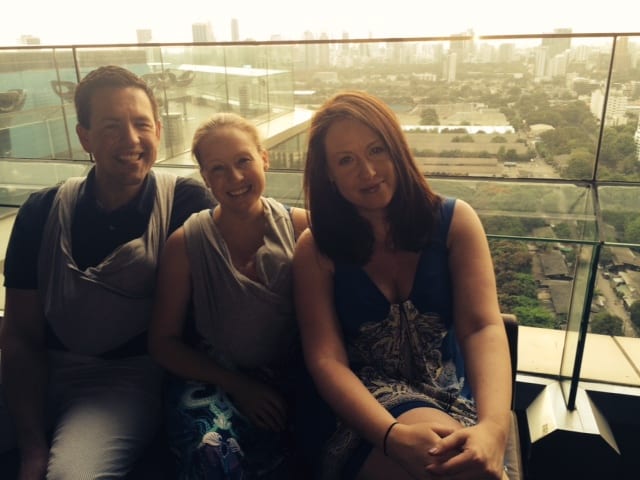 They're getting lots of love from family near and far.
In the midst of the action I did attempt the ubiquitous monthly photo with, frankly, poor results. The photo at the top of the post, in which they appear to be conspiring against me was my favorite, but the outtakes are pretty hysterical.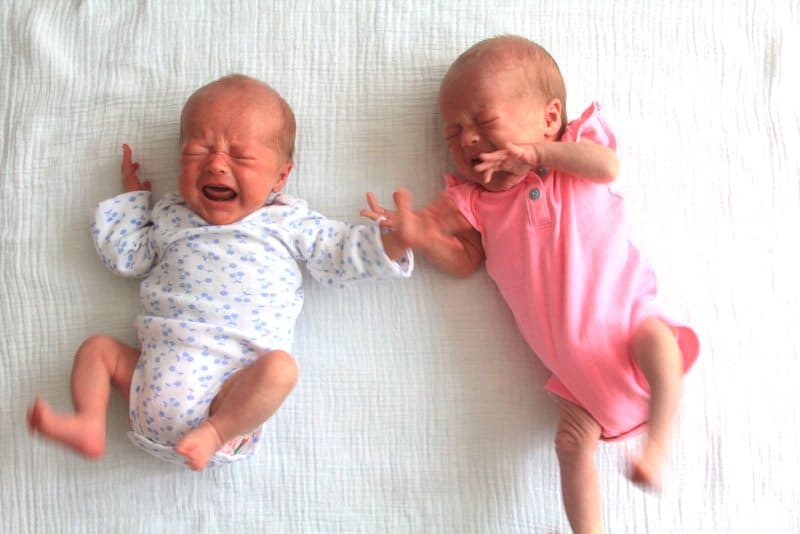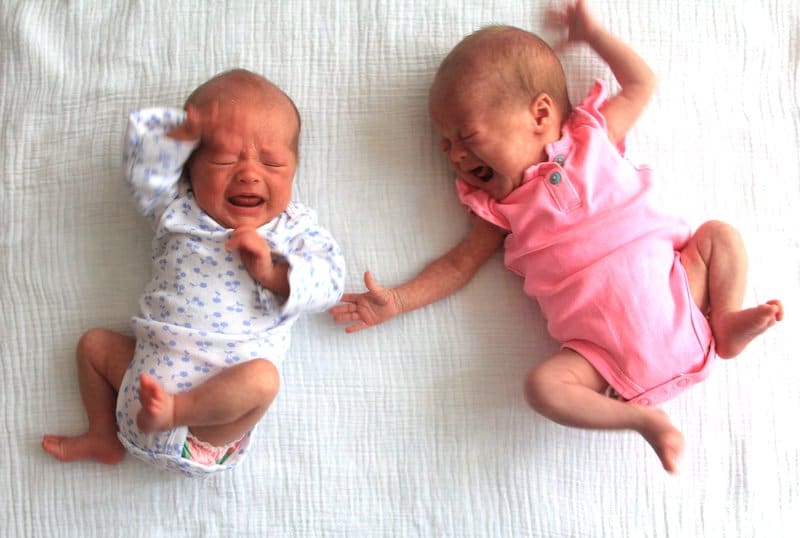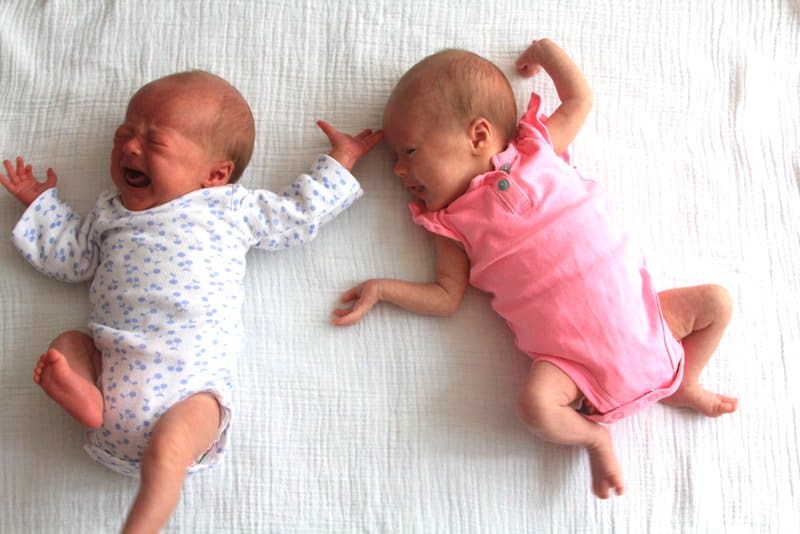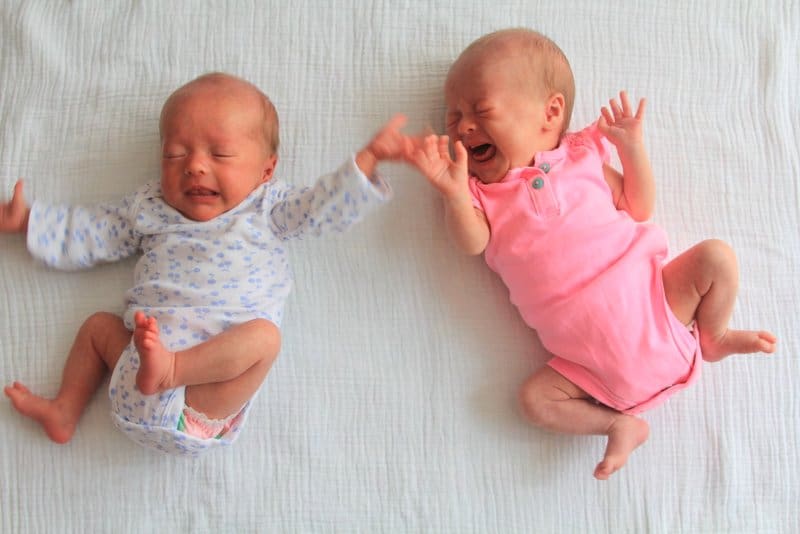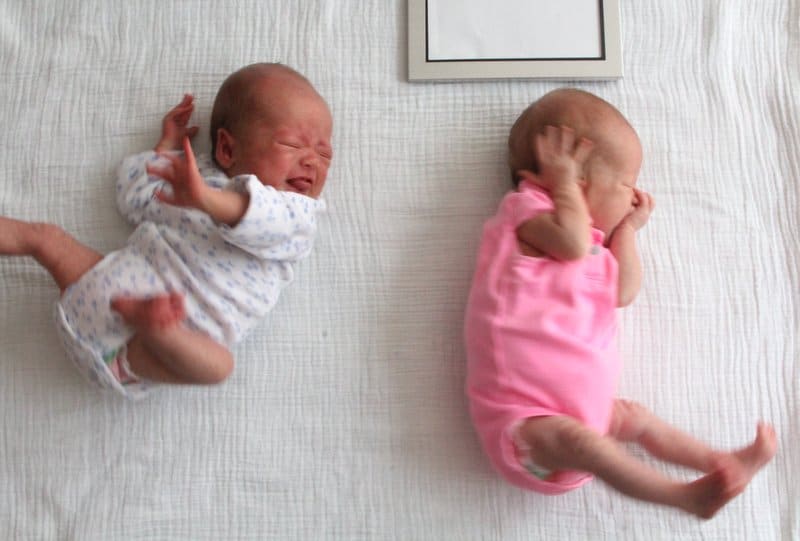 In other news, food posts return this week. Hooray for a return to real food...or at least to freezer meals.
For More Updates on Molly and Clara: