Molly and Clara turned 10 months old last weekend. Frank had to work, so the three of us girls celebrated in style.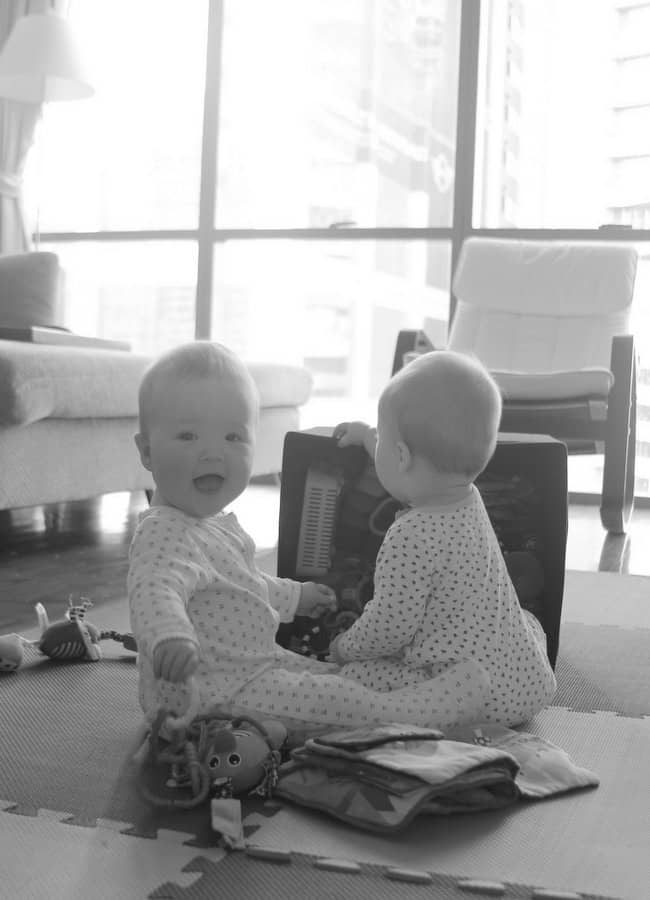 At 7 they were wide awake and chattering, so we started the day off right with play time in our pjs. (It's like Christmas morning every time they see that box of toys.)
Then we had breakfast. (Grown-up plate on the left/baby plate on the right.) I've been making a baby-friendly version of the best whole wheat pancakes with no sugar or salt (still delicious).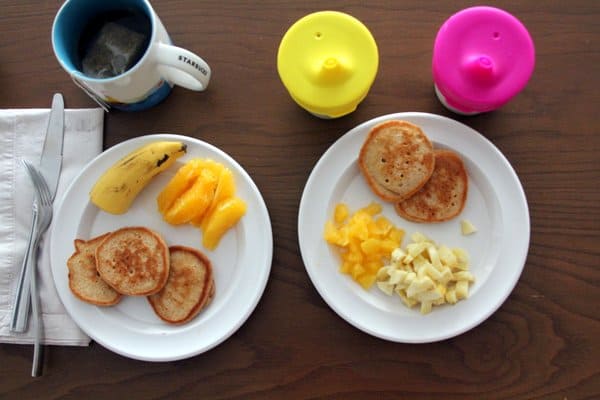 And took care of some pressing business we had over Skype (i.e. calling the grandparents).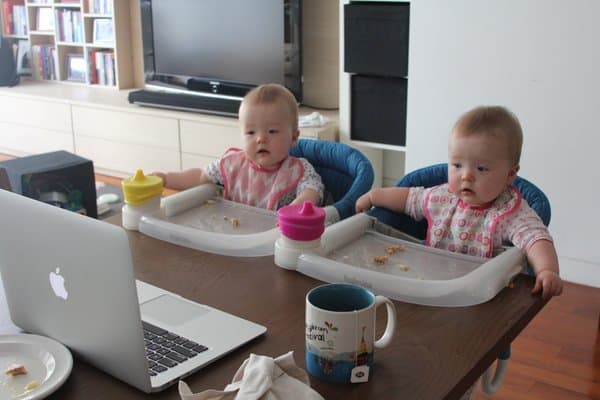 At 9, I whisked the ladies back off to bed for a nap...
and destroyed the kitchen with 101 cooking projects.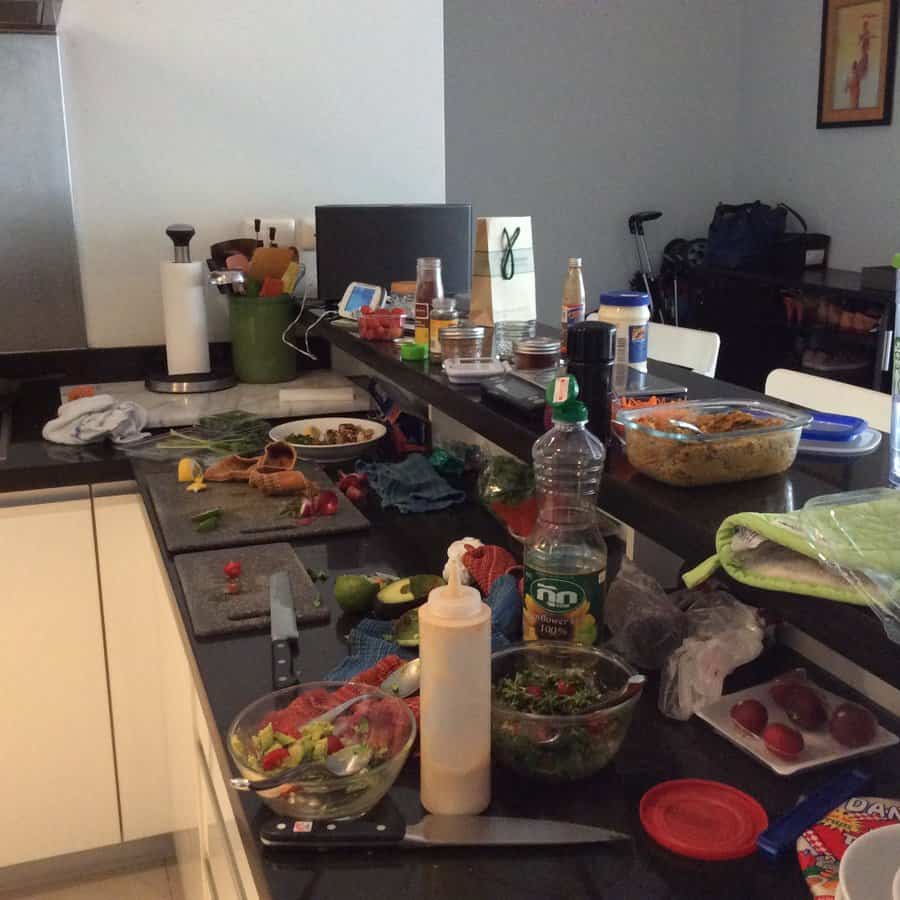 With two little ladies up and ready to hit the town, I attempted to fold the laundry.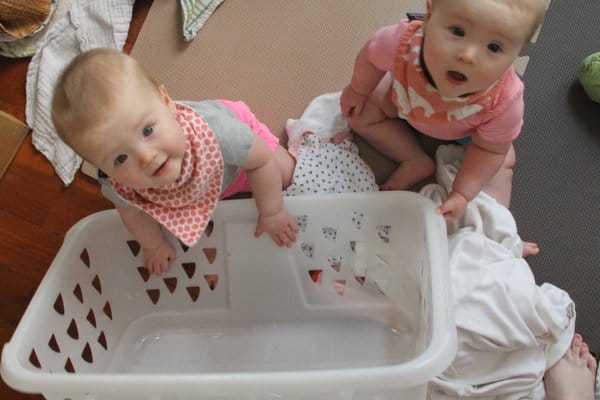 And succeeded only in entertaining ourselves.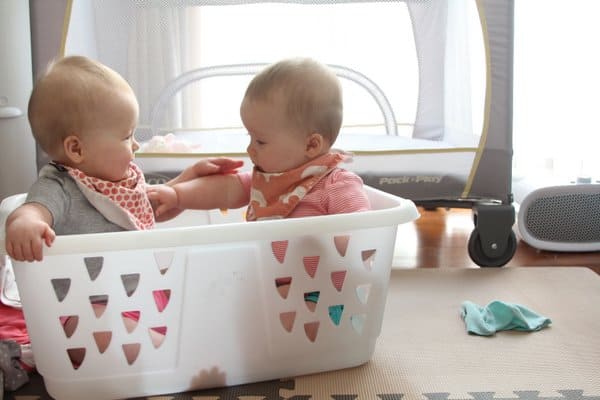 At which point we decided we should attempt the monthly photo.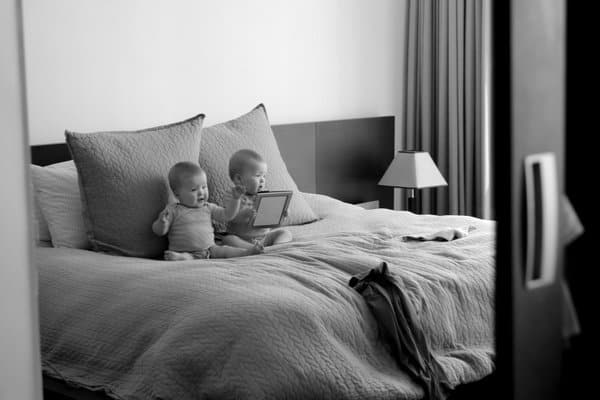 But Molly and Clara are constantly on the move these days. Not officially crawling but scooting everywhere they want to go.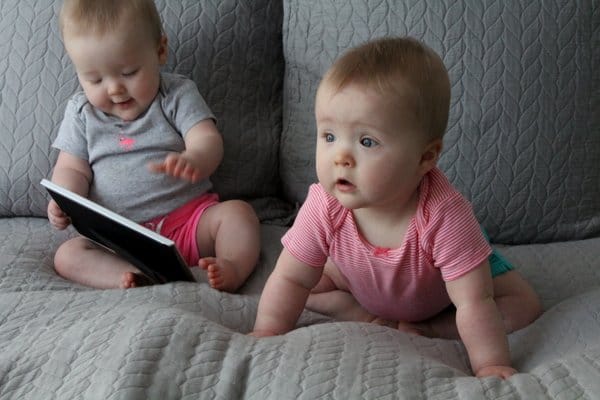 It's hard to get them to hold still for long enough to take a picture.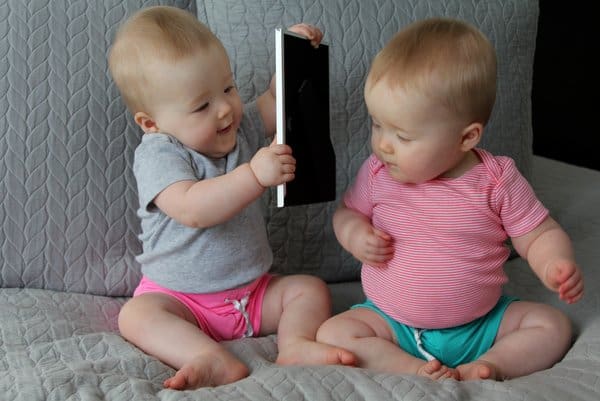 But we pushed through.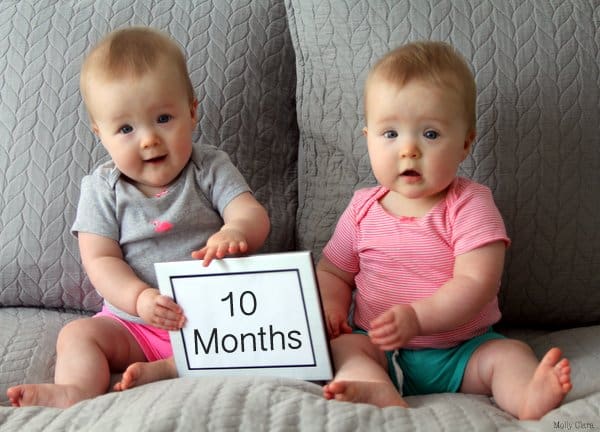 And then packed ourselves up and went out for a stroll...and grabbed a coffee (only for the caffeine-eligible in our trio).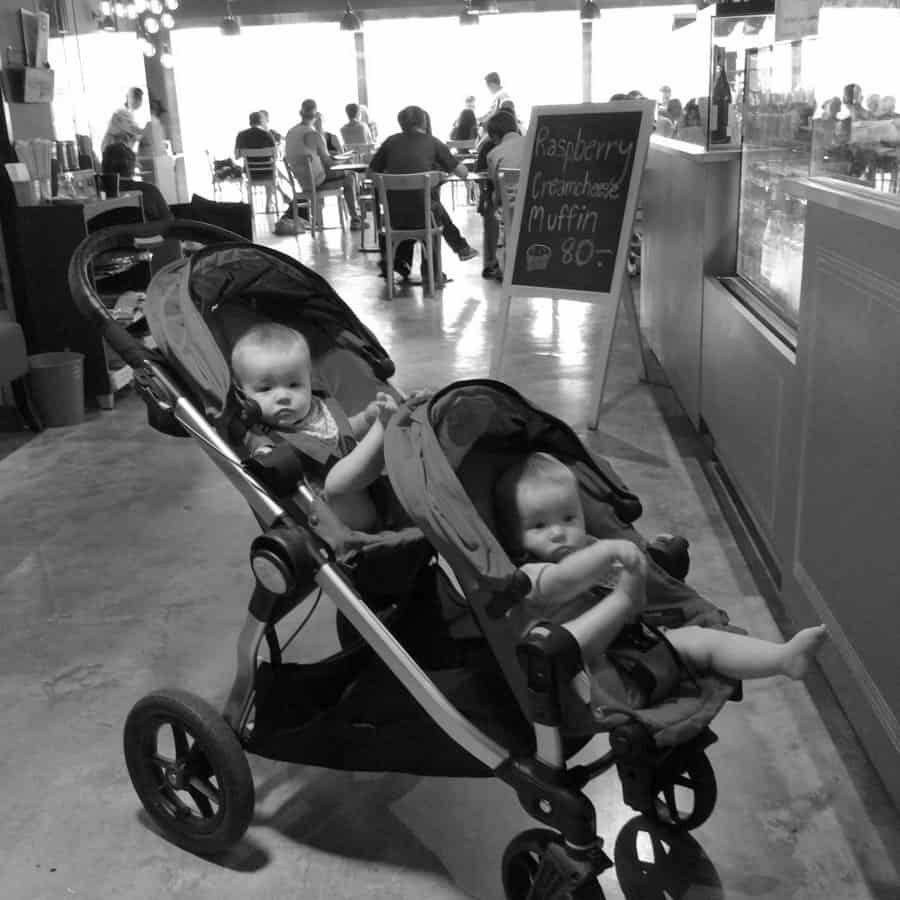 And went home for lunch and practice with these pouches that we picked up for a trip we're taking tomorrow!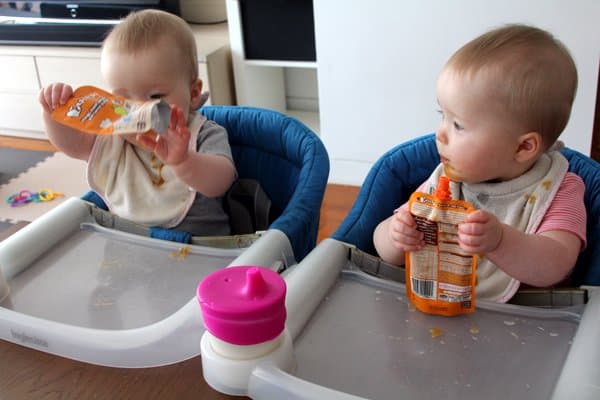 Even though it was time for a nap, they couldn't fully settle down until they had once again pulled all the clothes out of the laundry basket.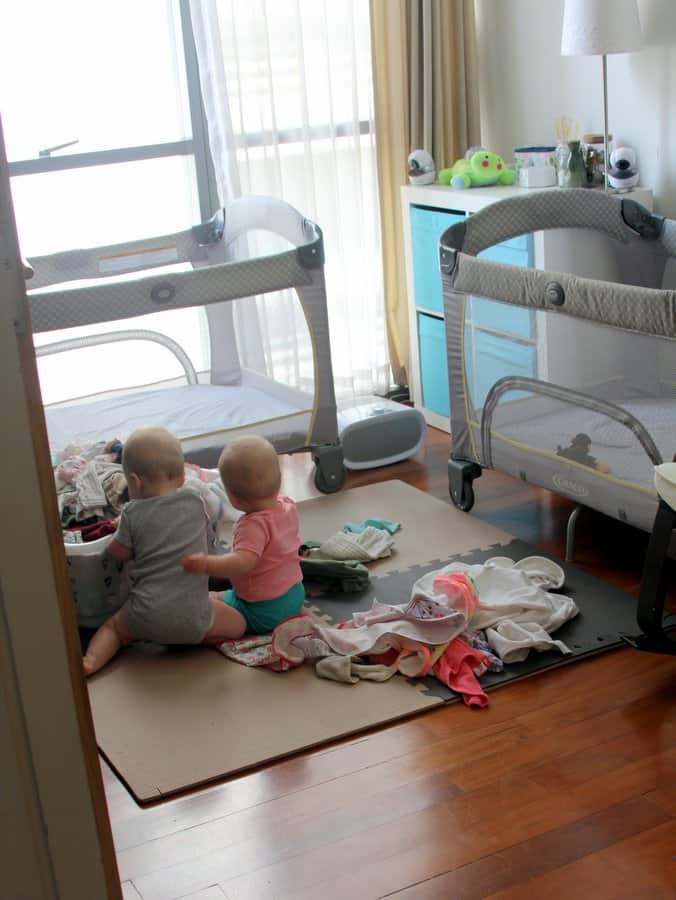 After a good 90 minute nap, we went outside to play. The girls had their first ever ride on the swings.
A huge hit.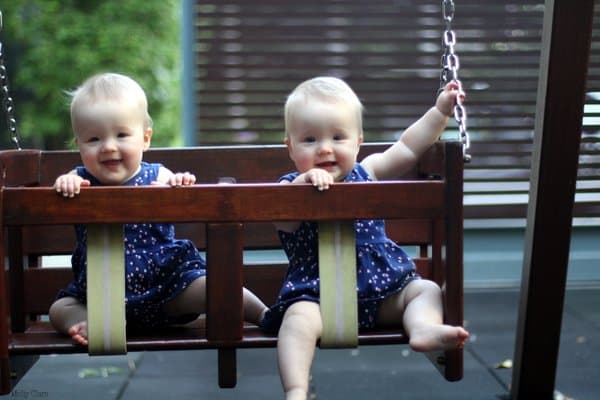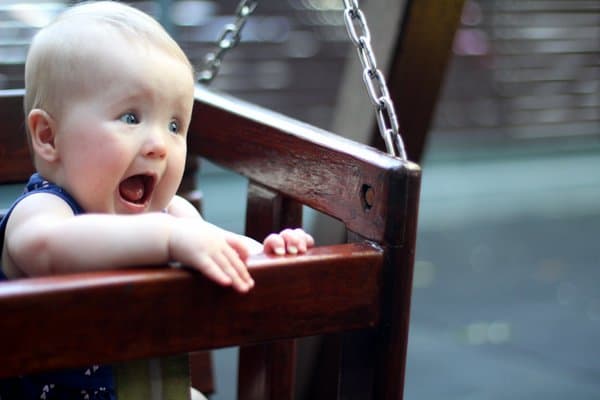 And at last, back at home for a little bit more playing before bath and bed at 6:30.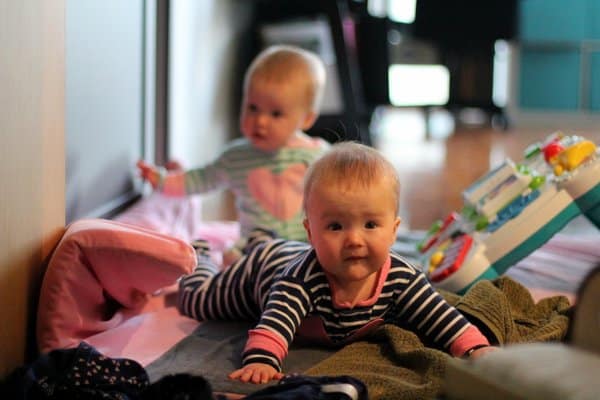 And as exhausted as I was after that day of fun....I missed them as soon as they fell asleep.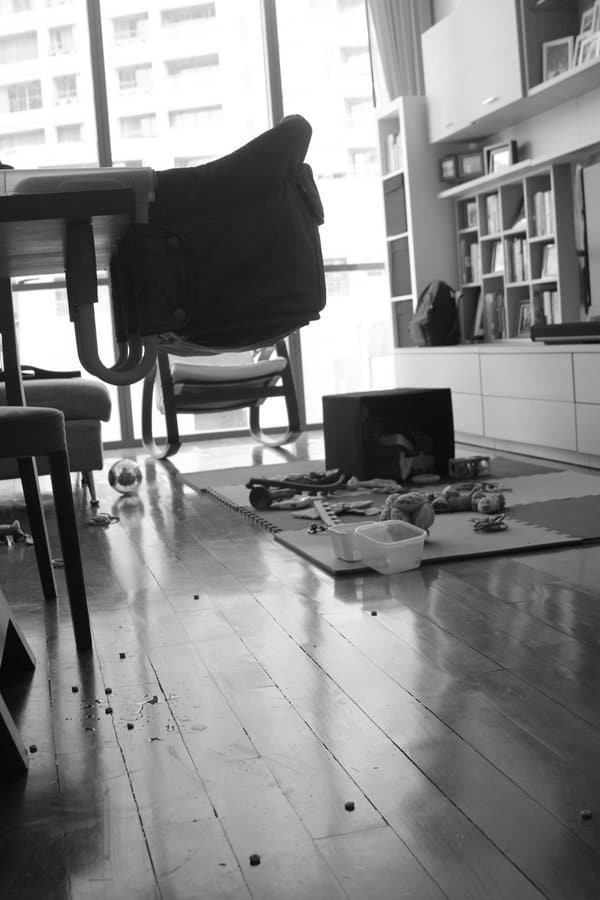 Because that's what us parents do.
For More Updates on Molly and Clara: