Mango Lassi
Published Apr 26, 2013•Updated Nov 08, 2023
Mango Lassi – This yogurt and mango drink is a great way to use fresh or frozen mango, making it refreshing and slightly sweet.
My ode to mangos last week rendered me incapable of passing the fruit without buying some. (Which, of course, is a pretty common occurrence around here.) I never had strong feelings about mango before I lived in Thailand. Now I love them more every day.
I ran yesterday morning and picked up these beauties before breakfast. All three cost 45 baht ($1.50). Why are we not eating them every meal?
Mangos – in salads, in chutney, in desserts, and in mango lassi – have been a dependable element in an April that has been disorienting. I haven't talked about it here, but this month was the month that Frank and I had originally planned to leave Bangkok. Our work badges expire, our lease was supposed to be up, we had planned to spend April packing our things, stocking up on a lifetime supply of chili paste, and plotting our next move.
But something wonderful happened around Christmas. We were offered a chance to stay. Although we talked about it at great length, in the end we both felt good about staying a bit longer in Bangkok. My confidence that this is the right thing for us does not change the fact that some part of my brain saw this month as the end of a chapter. I was ready to turn the page and move on to the next thing.
Plans change. New opportunities present themselves. The unexpected happens. Just as our plans are a moving target, so too, are the lives of our friends here in Bangkok. The expat community is always changing. Good friends move on.
That last one has struck me more distinctly this month as I try to chart a course into the next couple years. I was having lunch yesterday with friends and our talk, as it often does, turned to plans and the future. Frank and I are so incredibly lucky to have friends here who we connect with on many levels, and whom (most rare of finds) we love to travel with! But the time will come when each of us moves away.
I'm not fond of change. It truly used to take weeks for me to adapt to a new picture on the wall, and I still gravitate towards what is familiar and safe. What helps me to push past that is the realization that some of the best things in my life have come from embracing and even seeking change. Life's great adventures come when we step outside of what we know.
We discover places we never could have dreamed existed.
We make lifelong friends.
We eat sun-kissed mangos for breakfast.
More Mango Recipes
Favorite Tools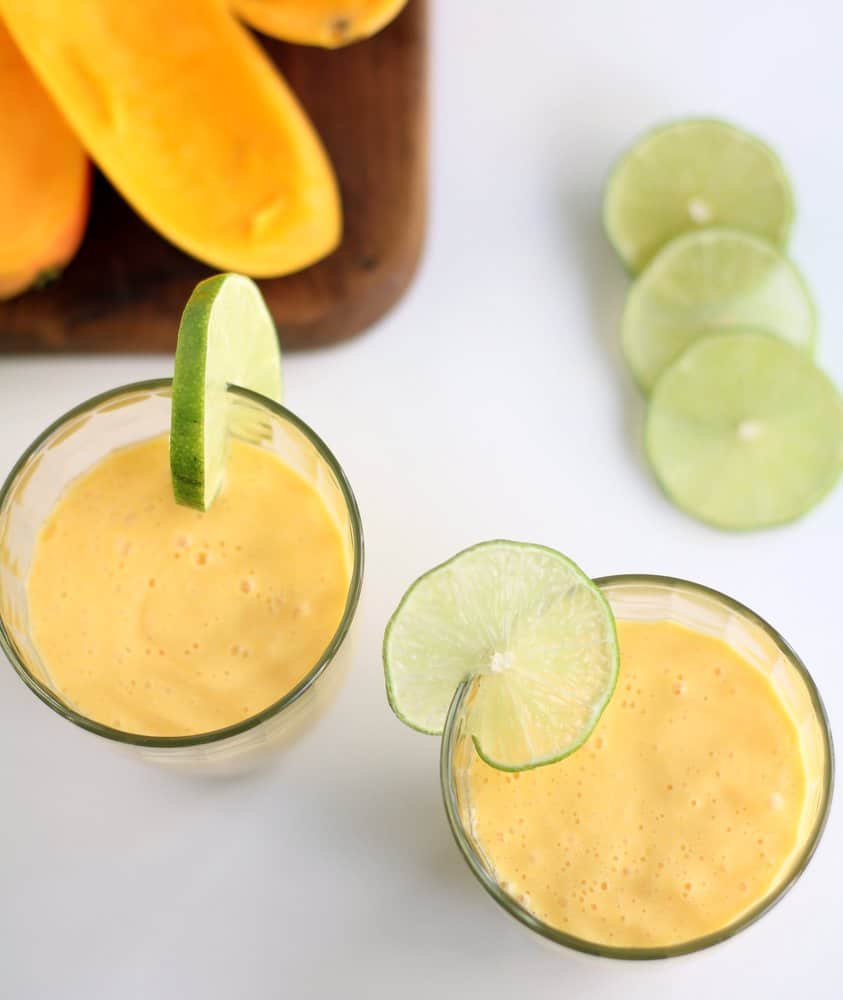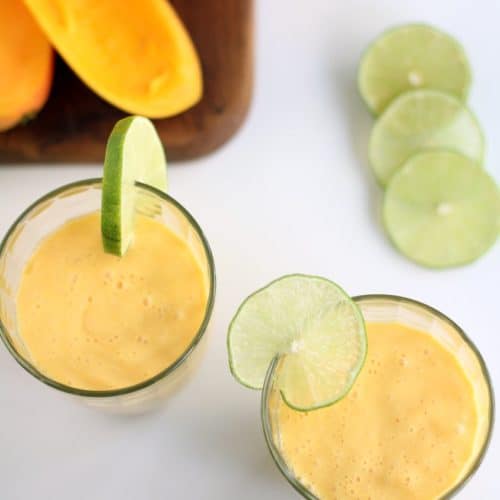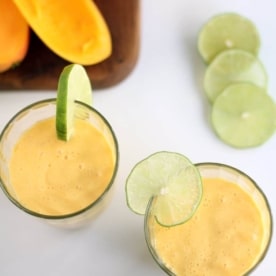 Mango Lassi
This yogurt-mango drink was a favorite breakfast indulgence when I was traveling in India. If made with sweet, very ripe mangos, it needs no added sweetners at all.
Ingredients
3

cups

Cubed Mango, or 8 oz Mango Pulp

(from about 3 small mangos)

1

cup

Plain Yogurt

1

cup

Milk

Sugar, to taste
Instructions
Combine mango, yogurt, and milk in a blender and blend until completely smooth. Taste and add sugar, if needed. (If the mangos are quite ripe, you may not need any sugar at all.) If serving immediately, pour over ice in 4 small glasses or refrigerate until ready to serve.
Nutrition information is automatically calculated, so should only be used as an approximation.
*This post contains affiliate links*