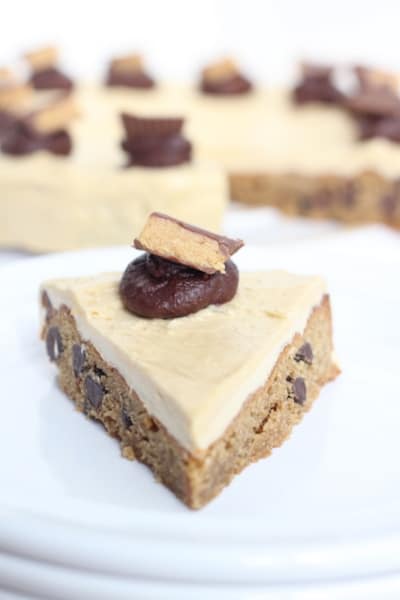 TGIF friends! I'm running out the door to work, but already thinking about the fun things we have planned for the weekend. Looking at these pictures of the cookie cake I made last weekend is certainly making my breakfast oatmeal look less interesting.
There's a lot to love about a cookie cake. I think I might go so far to say that I like a cookie cake even better than a cookie. Except for maybe these cookies…because I'm pretty much always sold at Nutella. But cookie cakes are even easier to make than regular cookies. Take this peanut butter, chocolate chip number, for example. Mix it up a standing mixer, pour it into a pan, bake and you're done. No forming of cookies. No baking in batches. Just a heck of a lot of peanut butter and chocolate chips.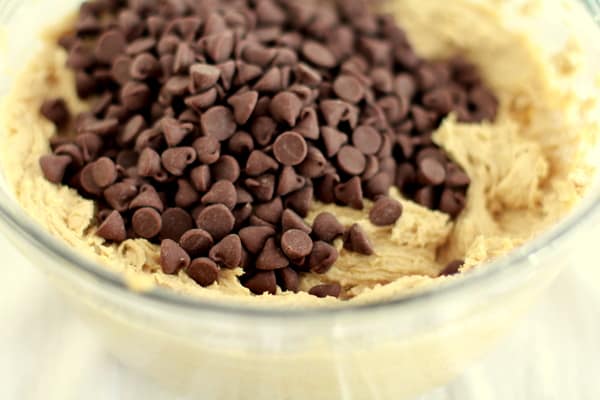 Not to mention that cookie cakes magnify all the best parts a cookie. Extra concentrated soft gooey middle. Extra surface area for crisp golden edges.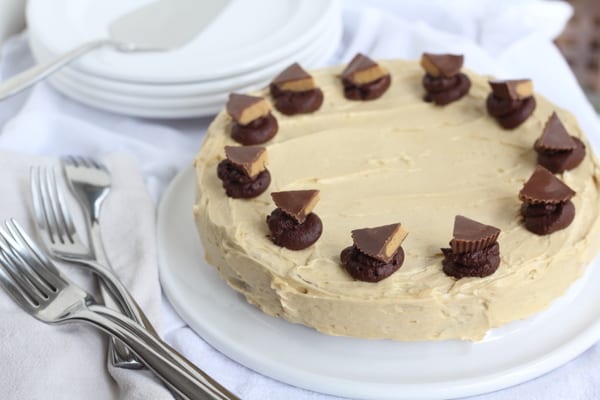 But this cookie cake got a bit of extra love. A simple, fluffy peanut butter frosting.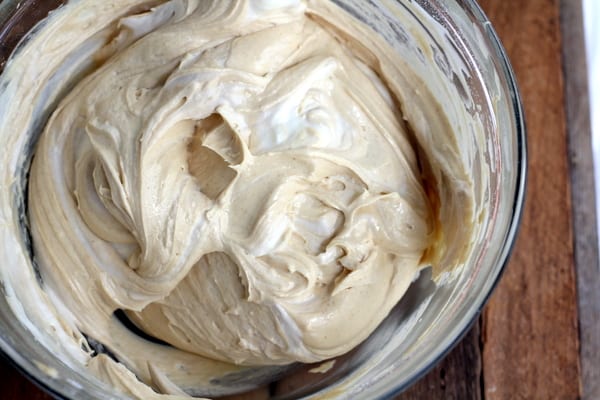 And a bit of rich chocolate ganache.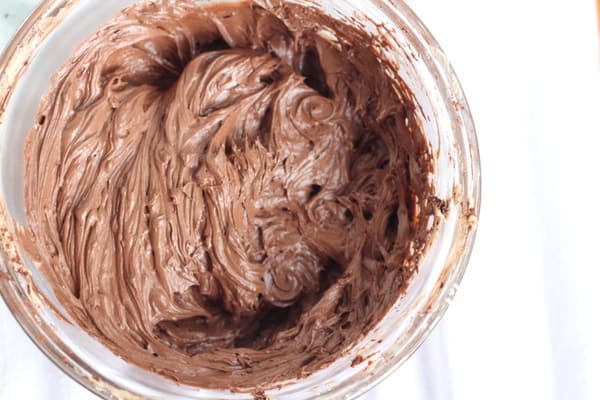 The base is simple and sweet – soft cookie dough, studded with chocolate chips, pressed into a springform pan. It is perfect all on its own, no adornment necessary. But once that frosting and a few Reese's Peanut Butter cups give a nod to the flavors inside, it becomes a seriously impressive dessert.
A dressed-up version of a childhood favorite.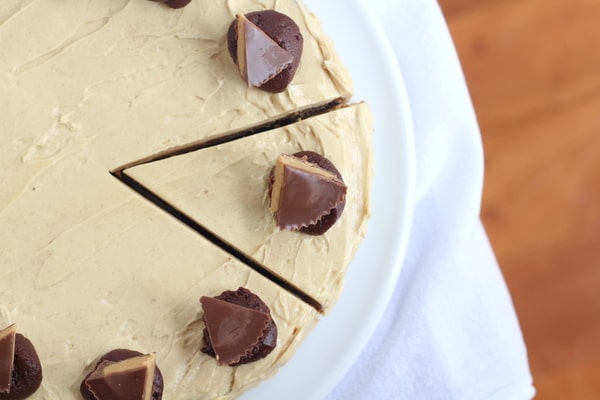 Weekend – here we come.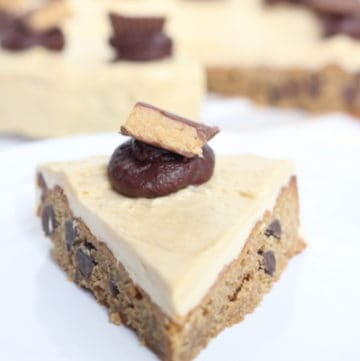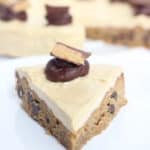 Print Recipe
Peanut Butter Chocolate Chip Cookie Cake
Ingredients
For the Cake:
½

cup

(115g) unsalted butter, softened

½

cup

(110g) light brown sugar, packed

½

cup

(100g) granulated sugar

½

cup

creamy peanut butter

2

large eggs

1

tsp.

vanilla extract

1

and ¾ (220g) cup all-purpose flour

1

tsp.

baking soda

½

tsp.

salt

1

cup

milk chocolate chips
Peanut Butter Frosting:
1

cup

(225g) unsalted butter, at room temperature

¾

cup

creamy peanut butter

1

and ¼ cups (150g) confectioner's sugar (plus up to ¼ cup more, if needed)
Dark Chocolate Ganache:
6

oz.

(170g) dark chocolate, 50% cocoa, roughly chopped

⅓

cup

whipping cream
For Topping:
2

Reese's Peanut Butter Cups
Instructions
Preheat the oven to 350 degrees. F. Grease a 9-inch springform pan with butter or non-stick cooking spray.

Beat together the butter, both sugars, and peanut butter until light and fluffy. Add the eggs and vanilla and beat until well combined. In a small bowl, combine the flour, baking soda, and salt, until evenly incorporated. Add the dry ingredients to the standing mixer and mix on low until combined. Stir in the chocolate chips. Transfer the batter to the prepared springform pan.

Bake until a knife inserted in the center comes out clean, approximately 24-26 minutes. Allow to cool at room temperature.

Make the Peanut Butter Frosting. In a standing mixer fitted with the paddle attachment beat together the butter and peanut butter until light and fluffy. Add 1 and ¼ cups confectioners' sugar to the bowl and mix in, slowly at first until incorporated, then increasing the mixer speed to high. Add up to ¼ cup more of confectioners' sugar, if needed to bring the frosting to a spreadable consistency. Frost the tops and sides of the cooled cookie cake.

Make the Dark Chocolate Ganache. Over low heat in a small saucepan, melt the dark chocolate. Once melted, remove the pan from the heat and whisk in the whipping cream. Put the ganache in the refrigerator for about 15 minutes to chill it (this will firm it up, making it easy to pipe onto the cake.) Transfer ganache to an icing bag fitted with a wide frosting tip (I just use a plastic bag with one corner cut off). Gently pipe 12 even dots of chocolate frosting around the edge of the frosted cake.

Cut each of the Reese's Peanut Butter Cups into 6 wedges. Top each dot of dark chocolate ganache with one wedge. Serve cake immediately or chill until ready to serve.