10 Instant Pot Takeout Fake-Out Meals
Published May 27, 2020•Updated Mar 13, 2022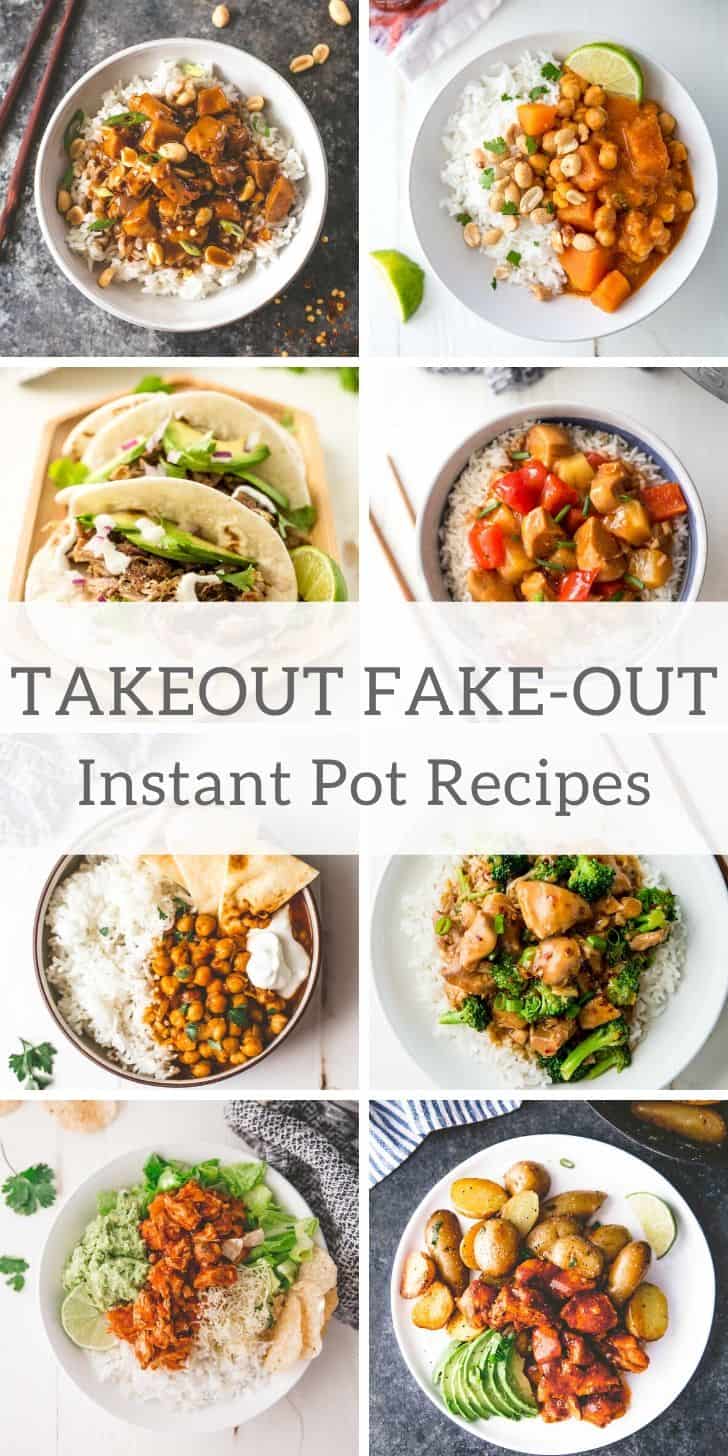 Make your favorite restaurant dishes at home in just a few minutes in the Instant Pot or pressure cooker. We call it Takeout Fake-out and it's usually healthier, easier on the budget, and often faster, than traditional takeout.
In this strange world where our favorite restaurants are closed or offering limited options for takeout, most of us are doing even more cooking at home than usual. Our family cooks at home a lot under normal circumstances, but now more than ever. Old favorites (tacos, pizza night, casseroles), new challenges, and sugar-filled projects have been showing up at our dinner table. We've done plenty of curbside takeout nights to support our local businesses too, but the honest truth is that we often prefer our homemade takeout fake-out recipes to the restaurant versions.
Here are a few of our family favorites – including lots of options to use the Pot-in-Pot Method to cook a grain or side dish at the same time as the main dish. One pot and done!
Tender bites of chicken, bell peppers, and pineapple in a sweet and sour sauce is a takeout favorite. The homemade version is packed with flavor and is a healthier take made without frying the chicken and with a lower sugar sauce than the classic.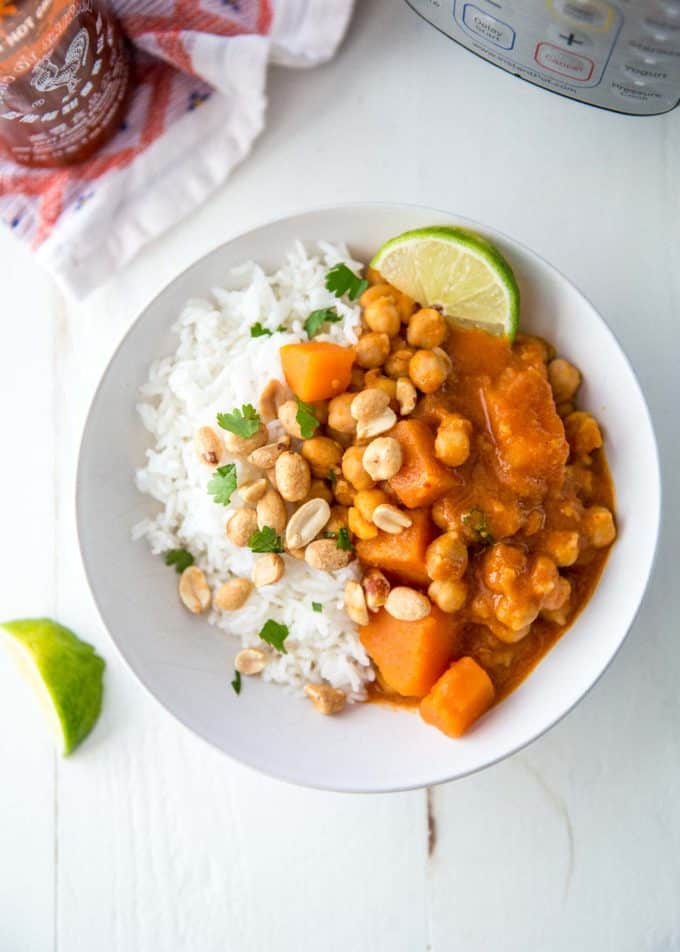 A fast, vegetarian curry with chickpeas and sweet potatoes in a spicy, creamy coconut broth. This is great with chicken too!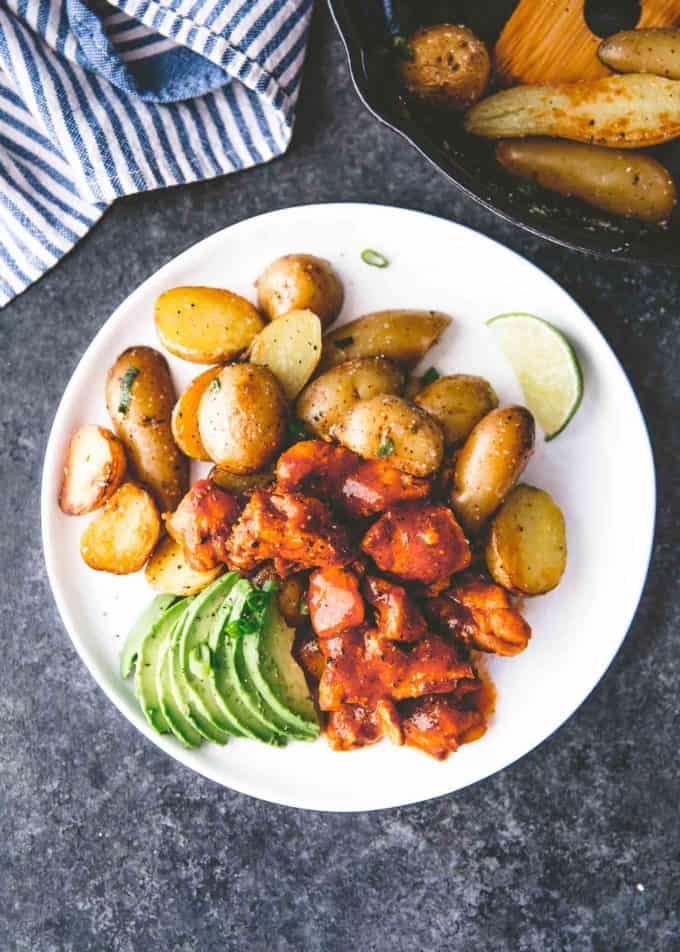 The sauce for Instant Pot Honey Adobo Chicken is spicy, smoky, and sweet. It's great with your favorite taco-inspired toppings like sliced avocados or a dollop of creamy sour cream. The real star here are the crispy potatoes that are steamed in the Instant Pot and finished in a skillet.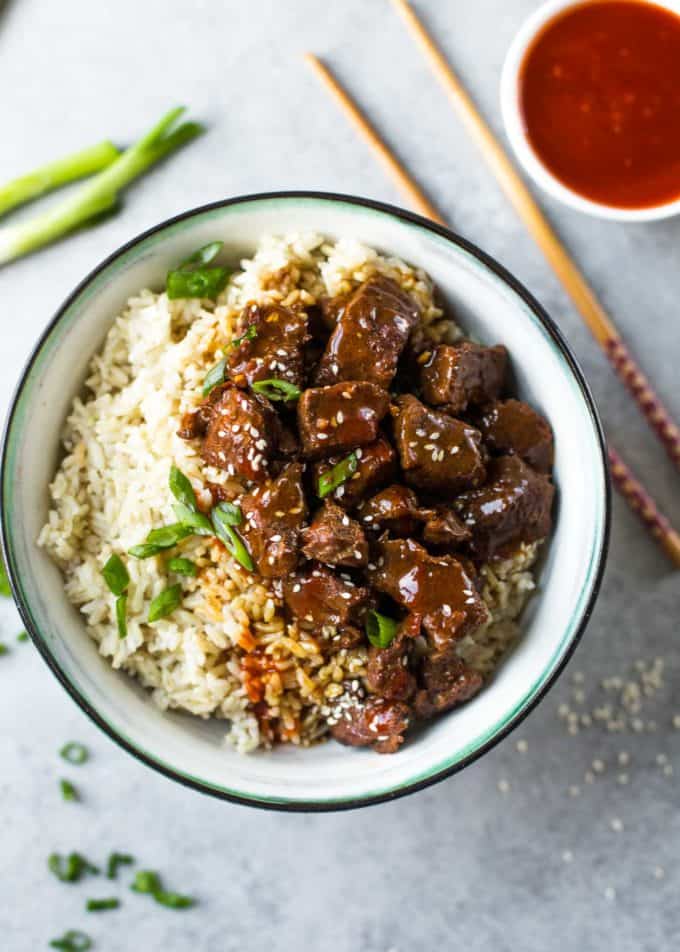 This tender beef is served in a rich Korean-inspired sweet and savory sauce. Add Korean chili sauce – Gochujang – for added spice and flavor if you'd like.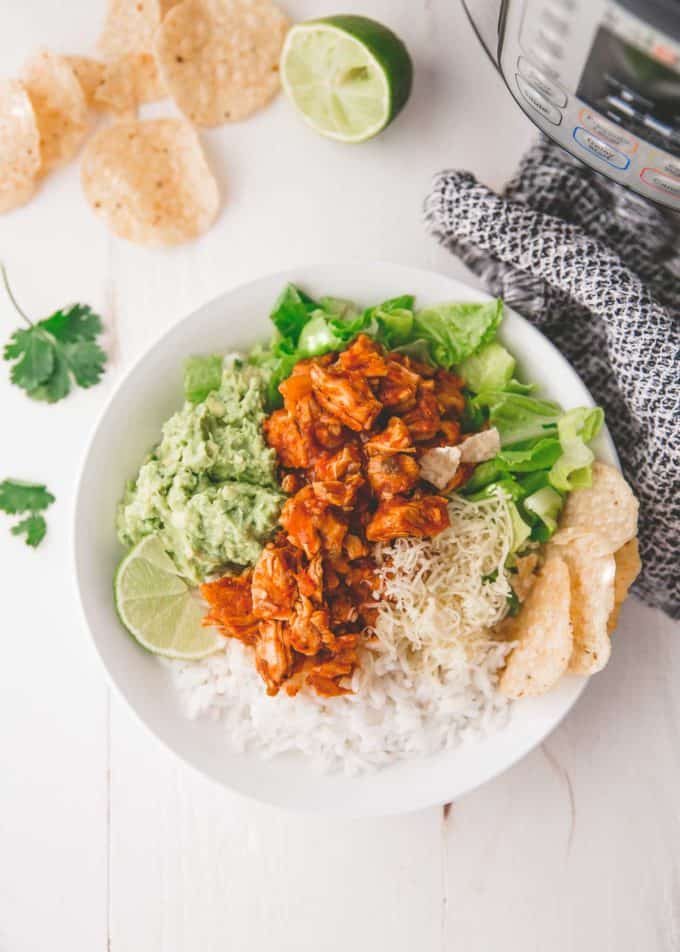 We just made this last week, and it's definitely always an easy win at our house. I set out all of our favorite toppings and the resulting burrito bowls rival the versions we get at Chipotle.
We live in Kansas City and take our BBQ seriously, but I am still always blown away by the tender, fall-off-the-bone BBQ ribs that come out of the Instant Pot. Finish them in the oven with a topping of BBQ sauce to get that authentic BBQ restaurant texture and flavor.
Spicy and sweet, Instant Pot General Tso's Chicken is the Chinese takeout favorite made healthier and faster (!). Nothing fried here, but still plenty of the rich, flavorful sauce that makes General Tso's Chicken so irresistible.
Once you see how easy it is to make Instant Pot Chickpea Curry (Chana Masala) at home, you'll never need to order it at a restaurant again. The dish is fragrant, made with basic pantry ingredients, and comes in a rich, coconut-based sauce. We keep Trader Joe's frozen samosas in the freezer and add them on the side for a meal that seriously rivals our favorite Indian takeout.
Crispy and tender, Instant Pot pork carnitas cook fast and make our all-time favorite variety of soft tacos. The carnitas are also great in burrito bowls, salads, or wraps.
Truthfully, this was never a go-to order for me when we got takeout Chinese food, but the homemade version is one of my favorites. The sauce is rich with just the right balance of savory and sweet. I like mine spicy and topped with peanuts for crunch.
We love, love, love to see what you're cooking! If you make any of these takeout fake-outs, share them on Instagram and tag @inquiringchef so we can check out your creations!
This post is not sponsored, but it does contain affiliate links. There is no extra cost to you, but we may earn a small commission. Thank you for your support!