Weekend in Bentonville, AR
Published Mar 10, 2017•Updated Jan 08, 2021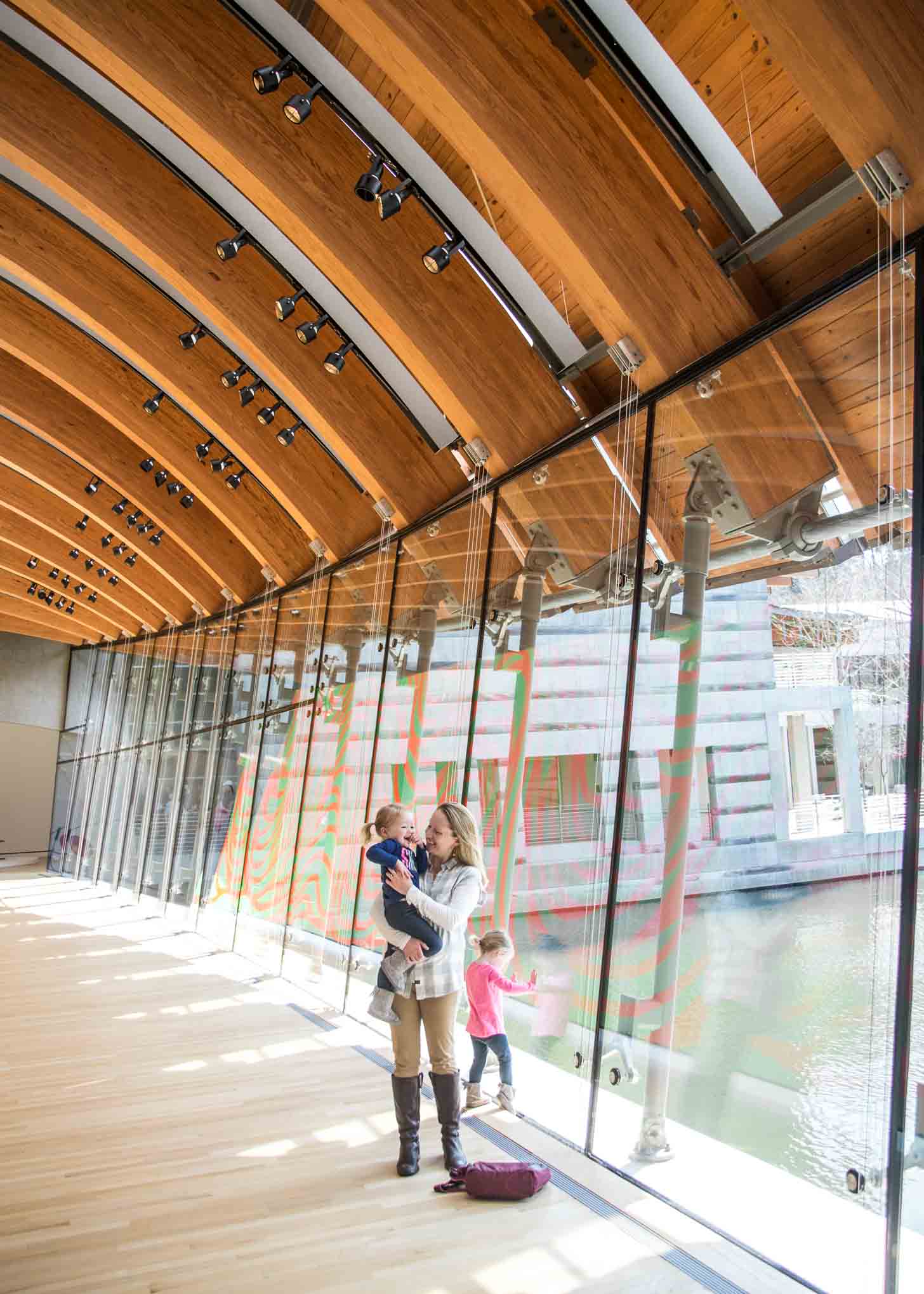 Last weekend we took a short trip to Bentonville, Arkansas. Perhaps Bentonville isn't on your travel bucket list, but it might be worth adding. Particularly if you are close enough to make it a weekend trip. It's an easy spot to visit for families, but also has amazing food (we only scratched the surface of tempting eats), great outdoor activities and tons of free (!) activities for adults and kids.
In our early days of marriage, Frank and I were totally those people who swore that having kids wouldn't change our commitment to travel. Fast forward a few years after being hit with the reality of parenting and we've changed our tune a bit. (Duh.)
We're still committed to travel, but we've adjusted our expectations. Experienced parents would say that we've just grown a bit more realistic. Travel certainly looks a little different than it did four or five years ago. But it's just as rewarding as it always was.
And to see Molly and Clara growing to love travel the way that Frank and I do…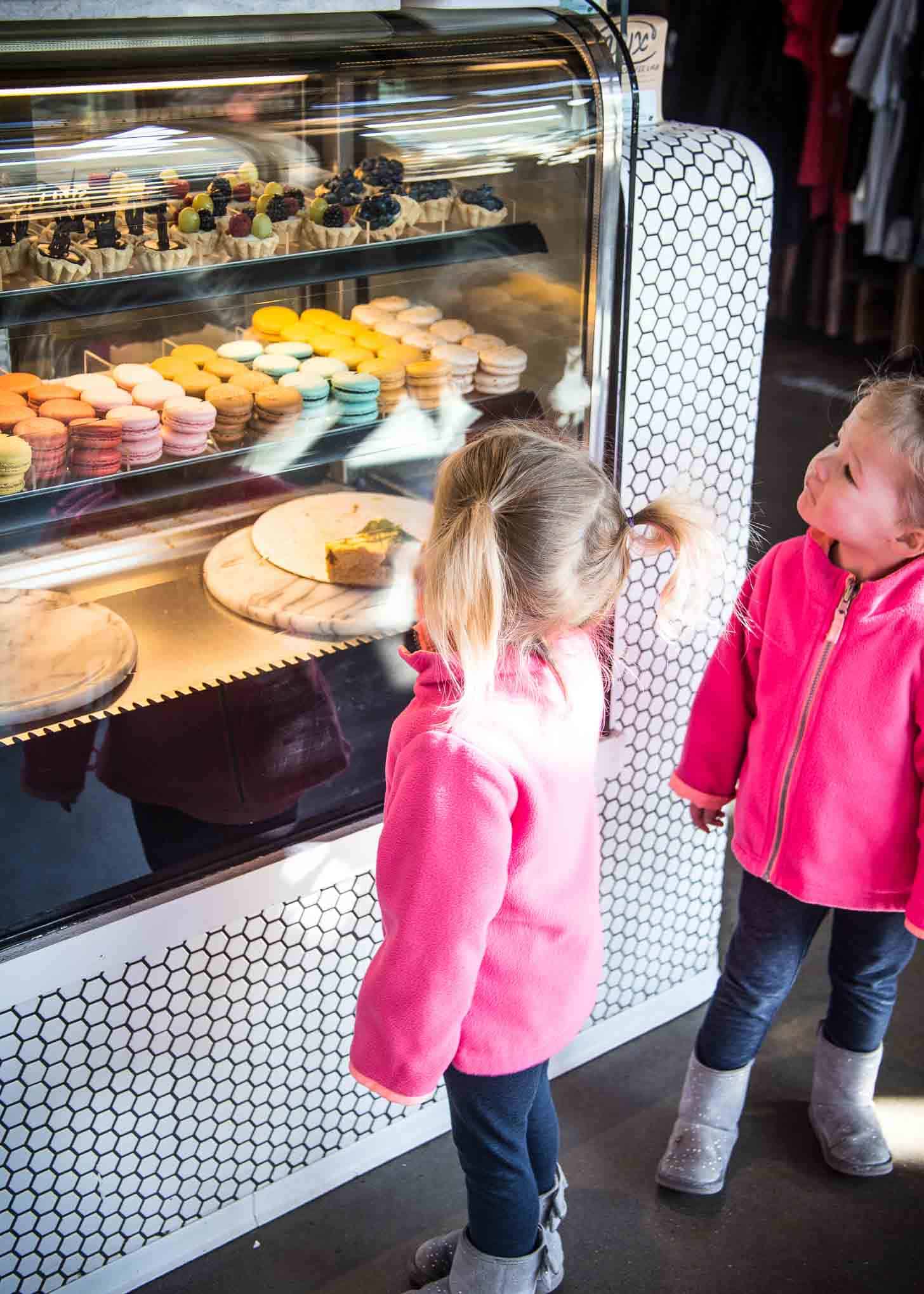 Well…that might be the most rewarding thing of all.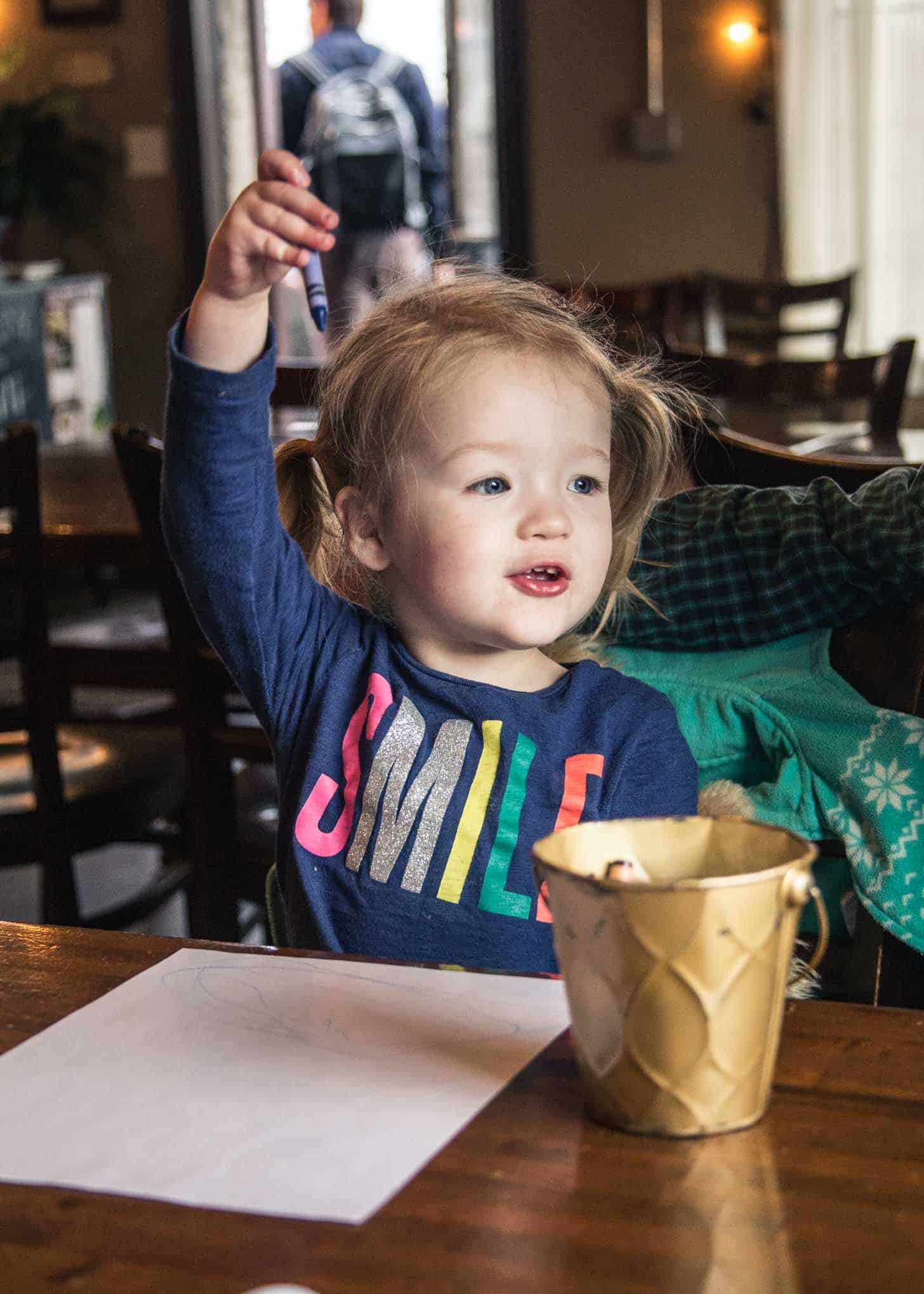 Getting There
Bentonville is exactly a three hour drive from Kansas City, so we hopped in the car after Frank got off work and 3 hours + 1.5 backseat viewings of Moana later, we were in charming downtown Bentonville.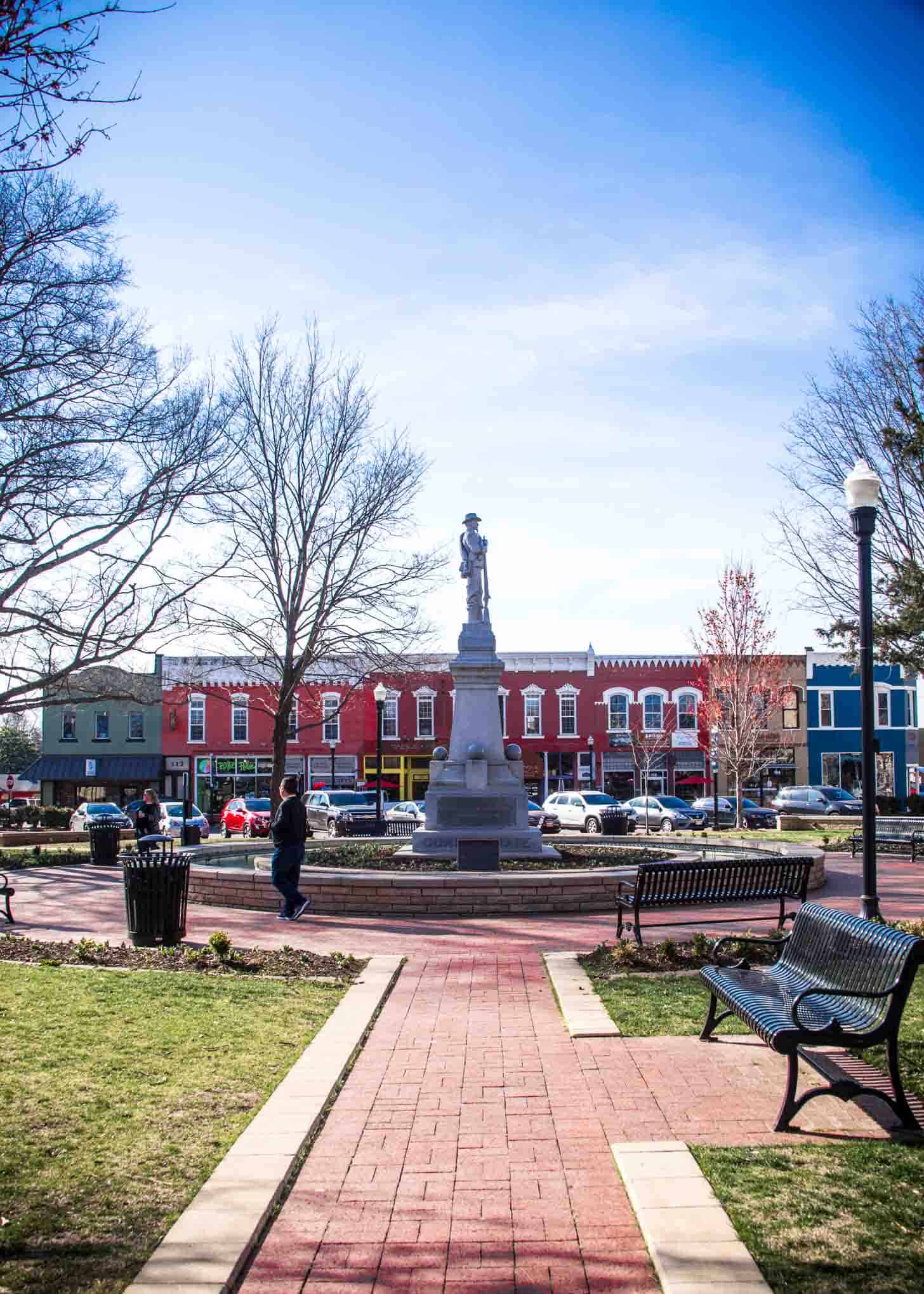 Next time we'll make reservations for dinner the first night because downtown was packed with people out for dinner. But we just had a 15 minute wait for a table for pizzas and local beers (house-made limeades for the under-three-set) at Oven and Tap. No photos of the pizza (whoops), but we shared a white pizza with spicy honey and pepperoni that was bananas delicious.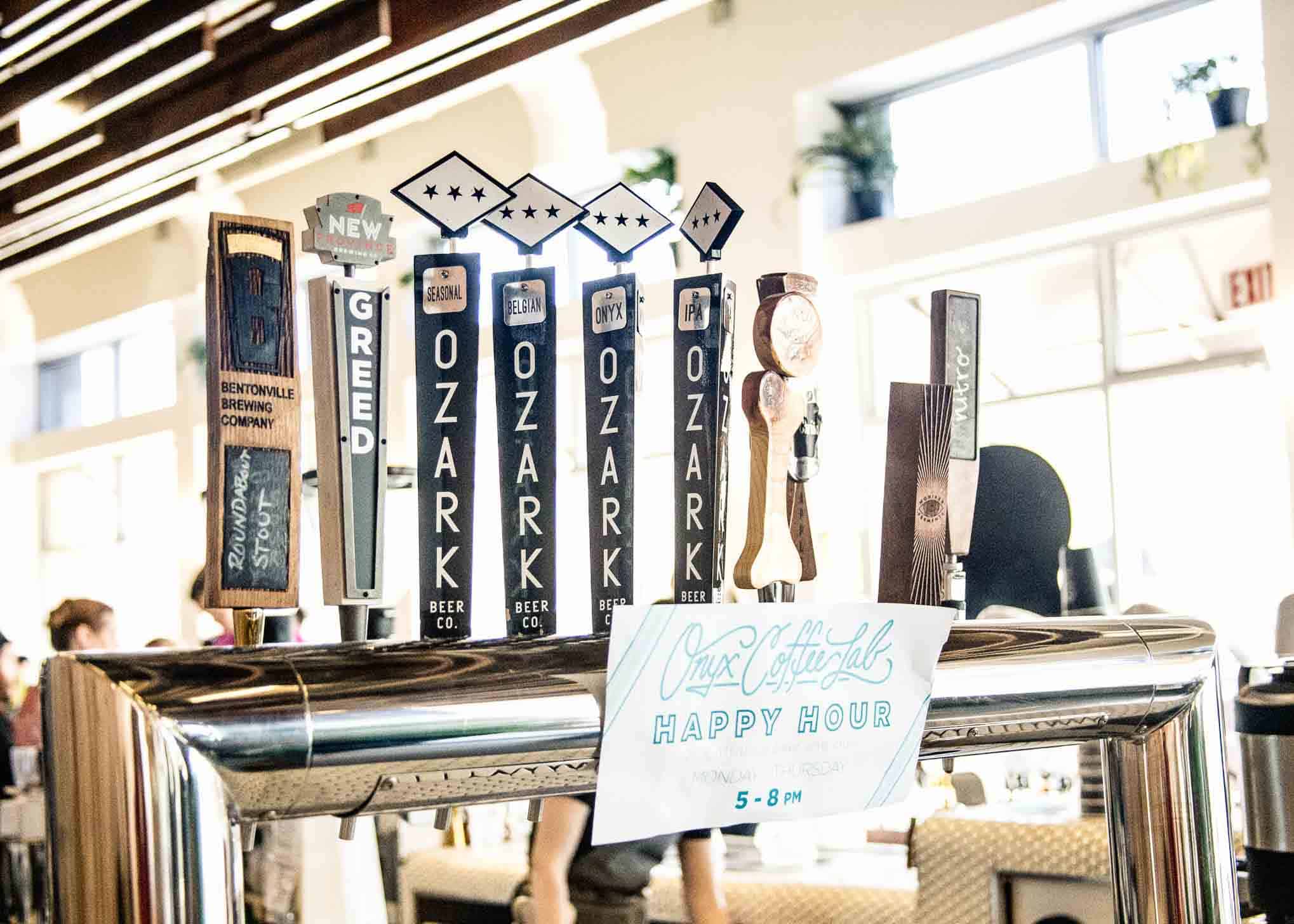 Once there, Bentonville is completely accessible by car. Parking is free everywhere and what jumped out at us most was how bike friendly the entire area is. Next time, when the weather is a bit warmer, we'll get around by bike.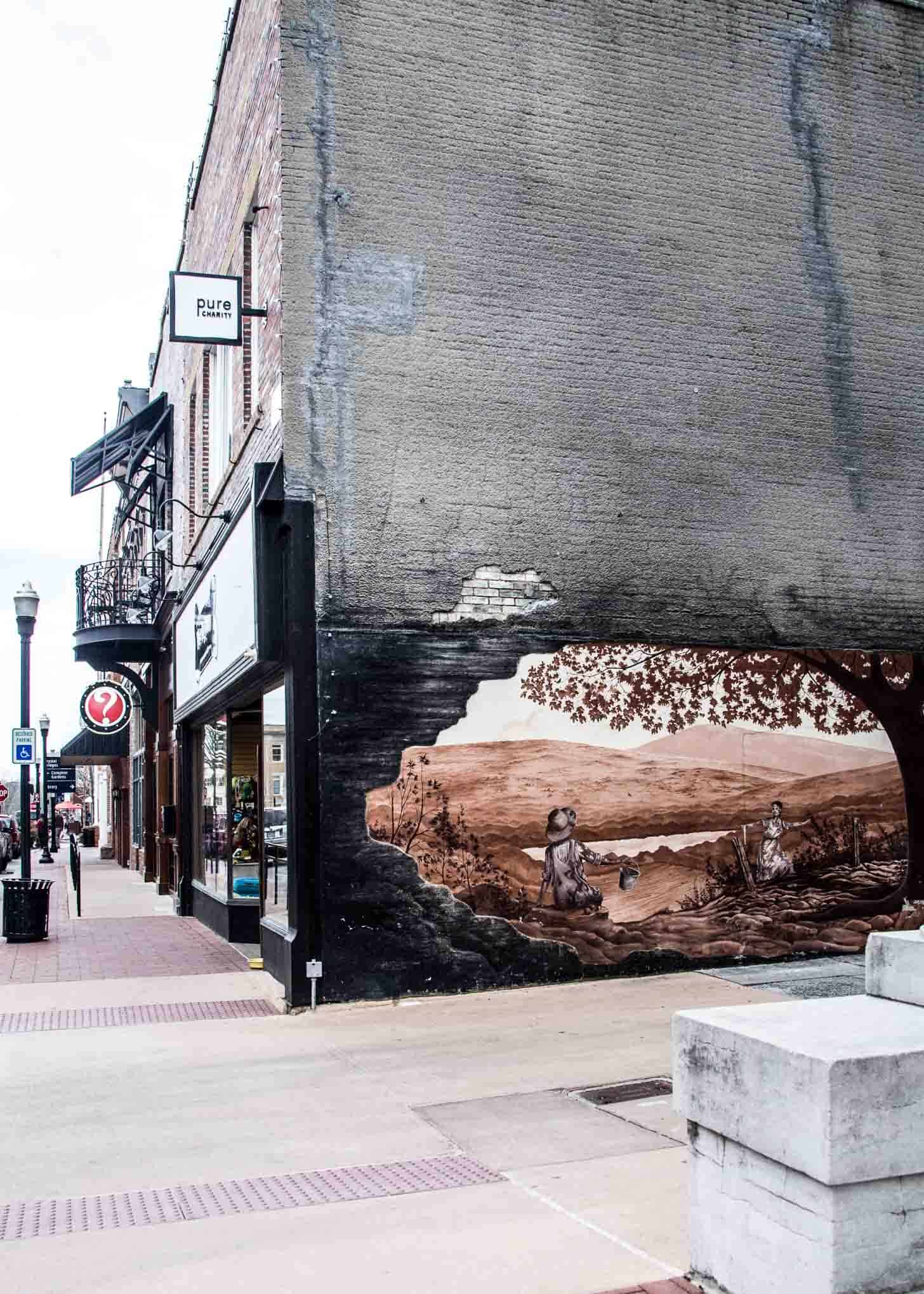 Attractions / Activities
Probably Molly and Clara would tell you that their favorite "attraction" in Bentonville was the extensive cereal selection at breakfast in the hotel. Fortunately, once they filled up on a sampling of cereal, they were ready to hit the town.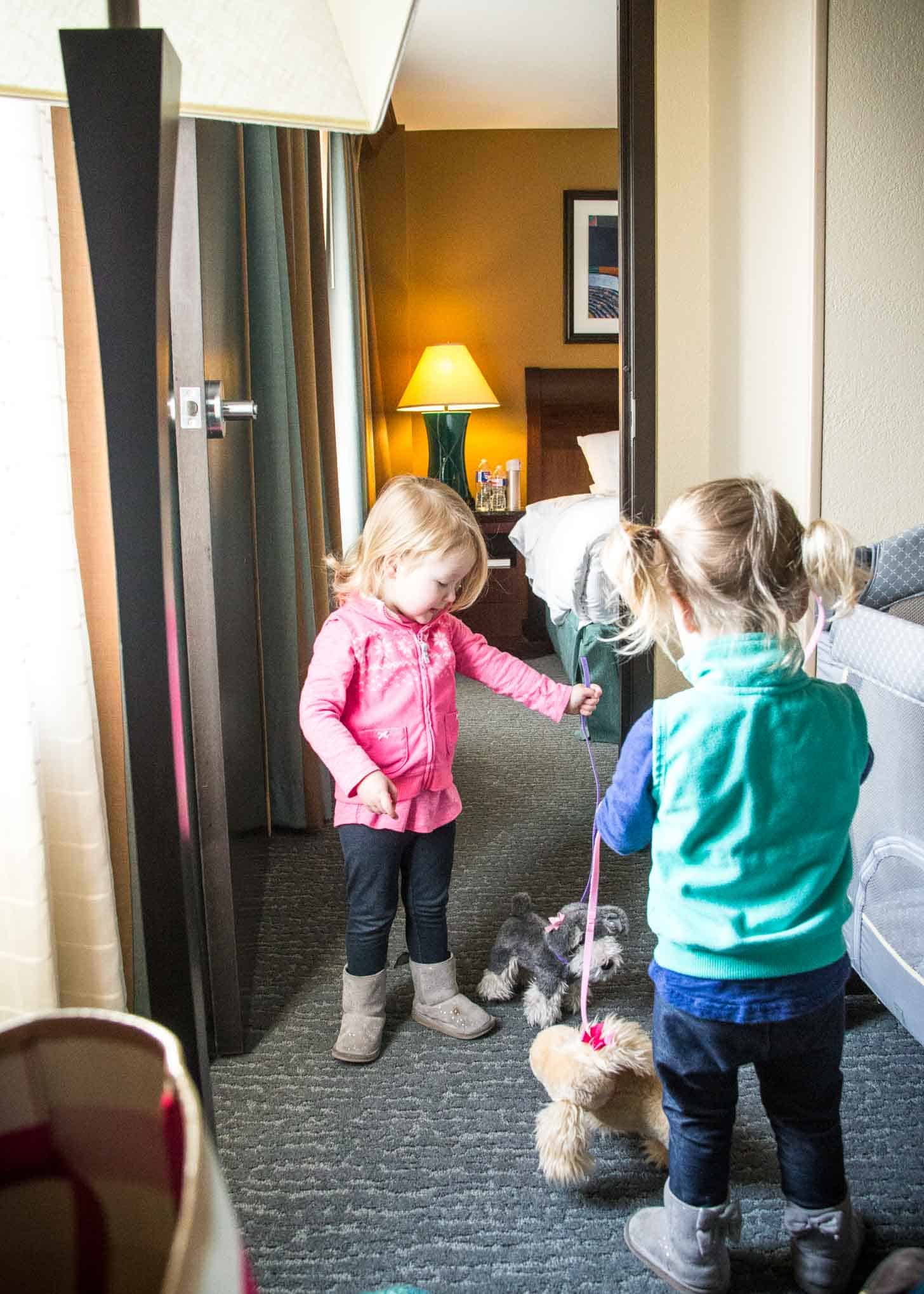 Bentonville is centered around a charming, historic town square. Around the square are great coffee shops, restaurants, and a playground that Molly and Clara loved.
The playground has this wild parent / child swing situation that was a blast.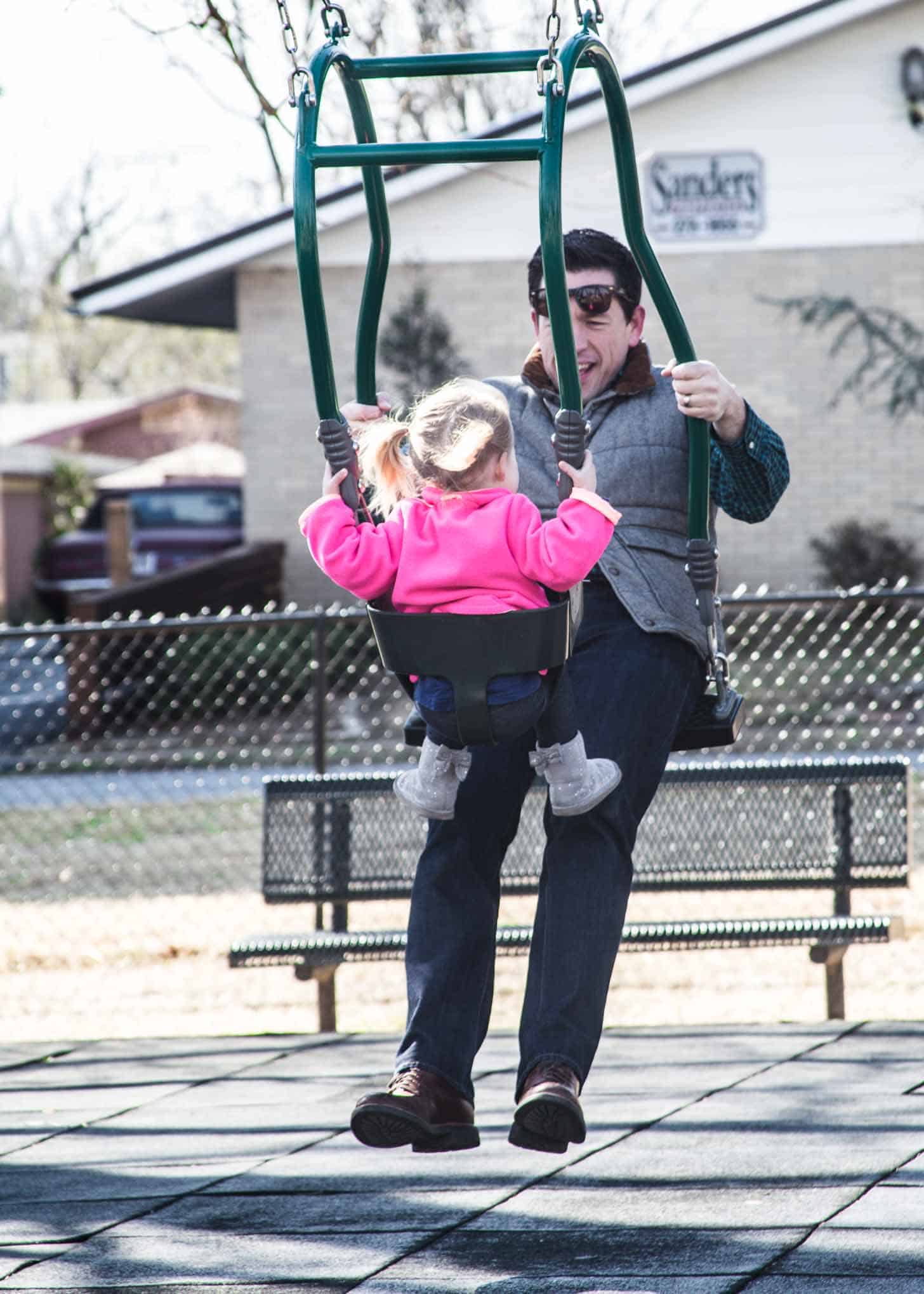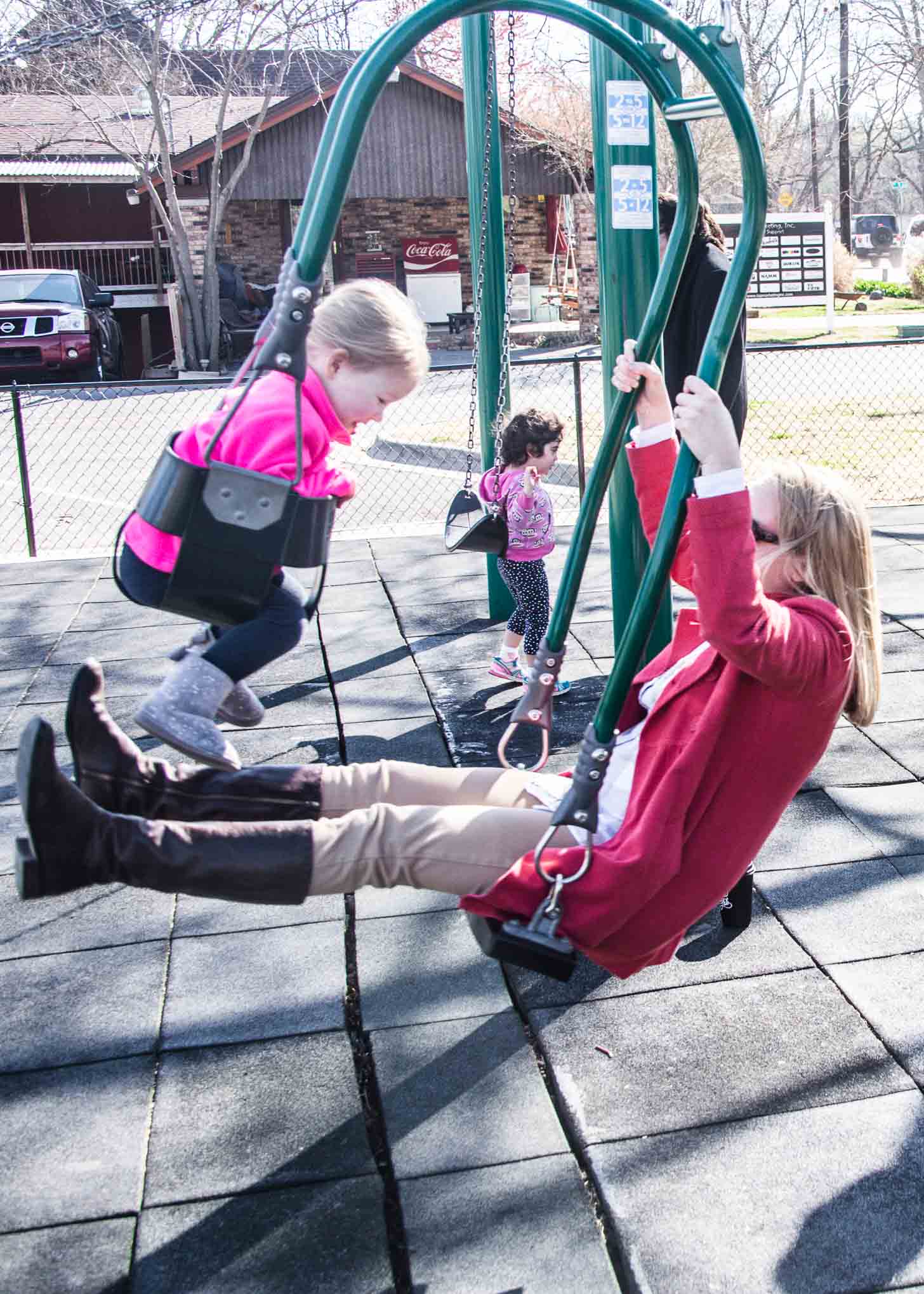 Also just off the square is the Walmart museum (Bentonville is where Walmart has its headquarters) which is free and worth a walk-through. It's also attached to a soda shop offering giant ice cream cones and one of those mechanical cars that kids can ride in.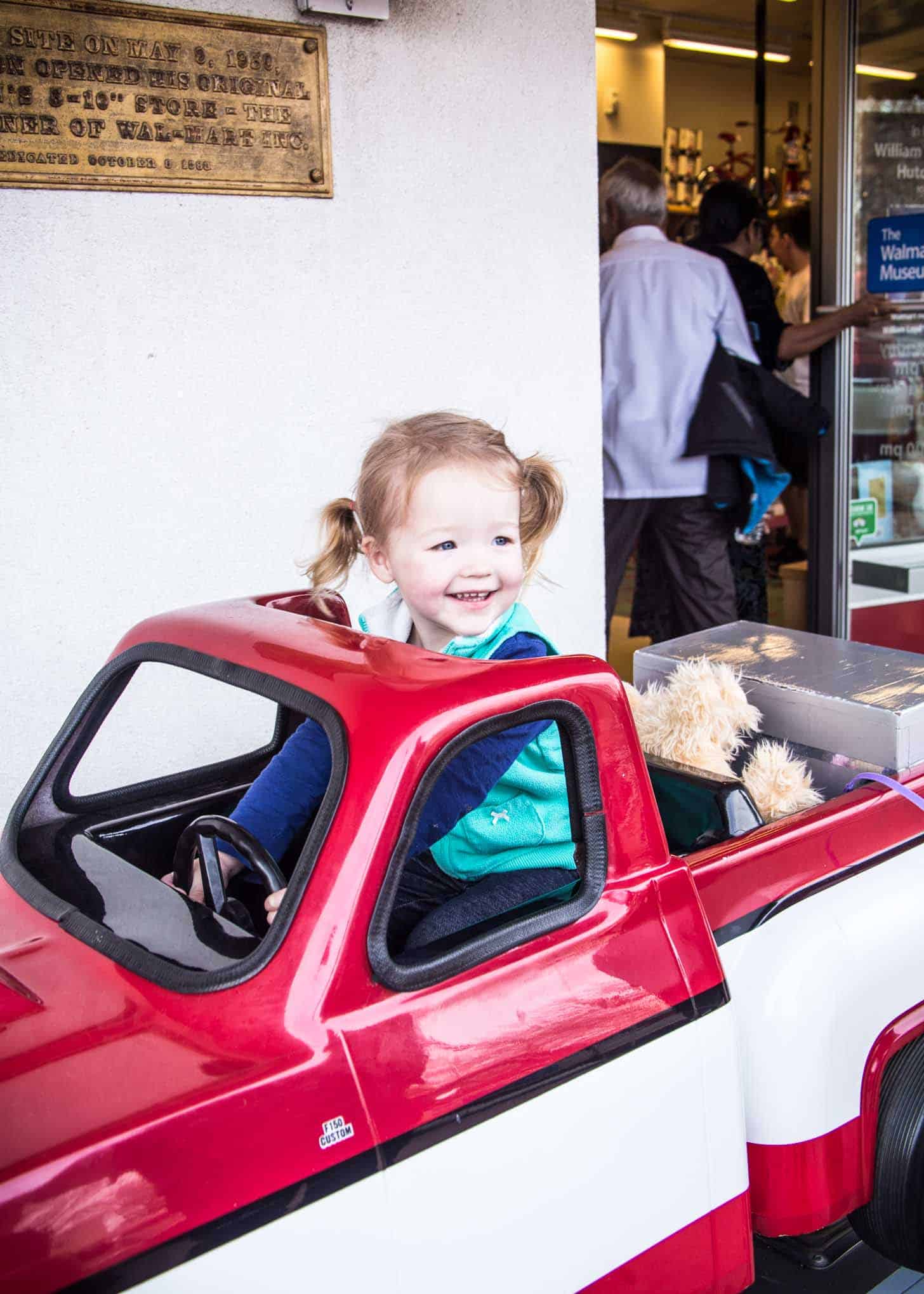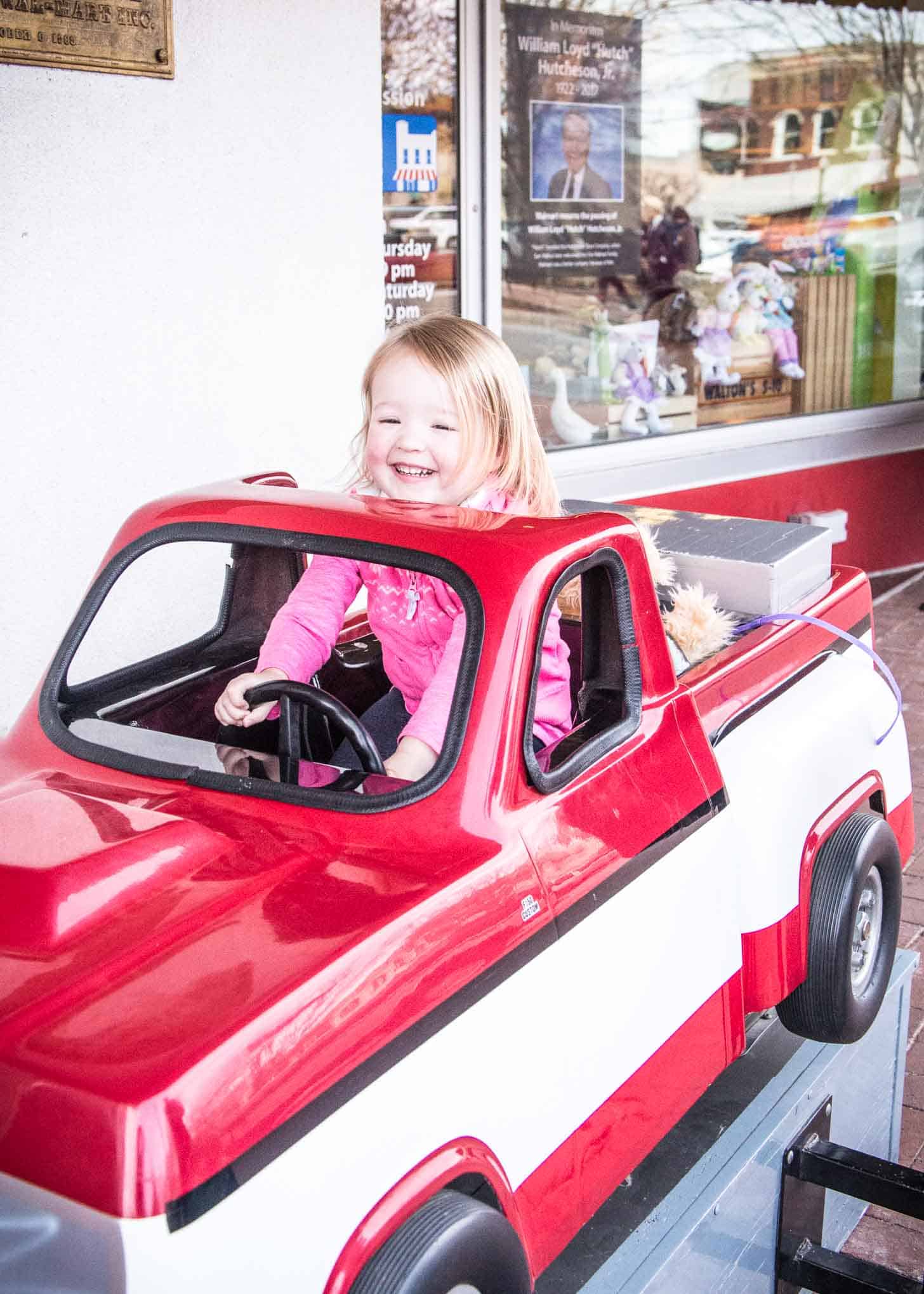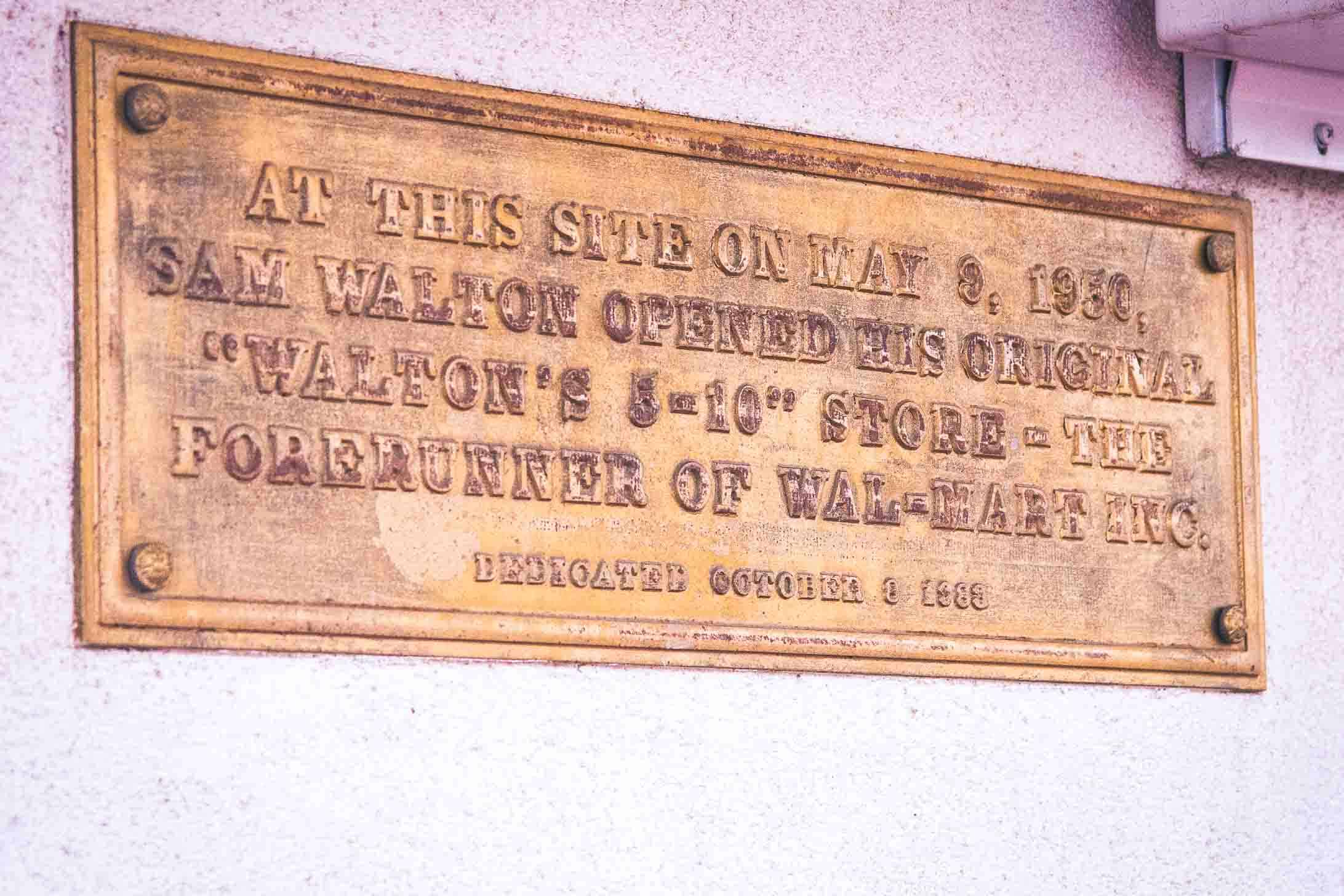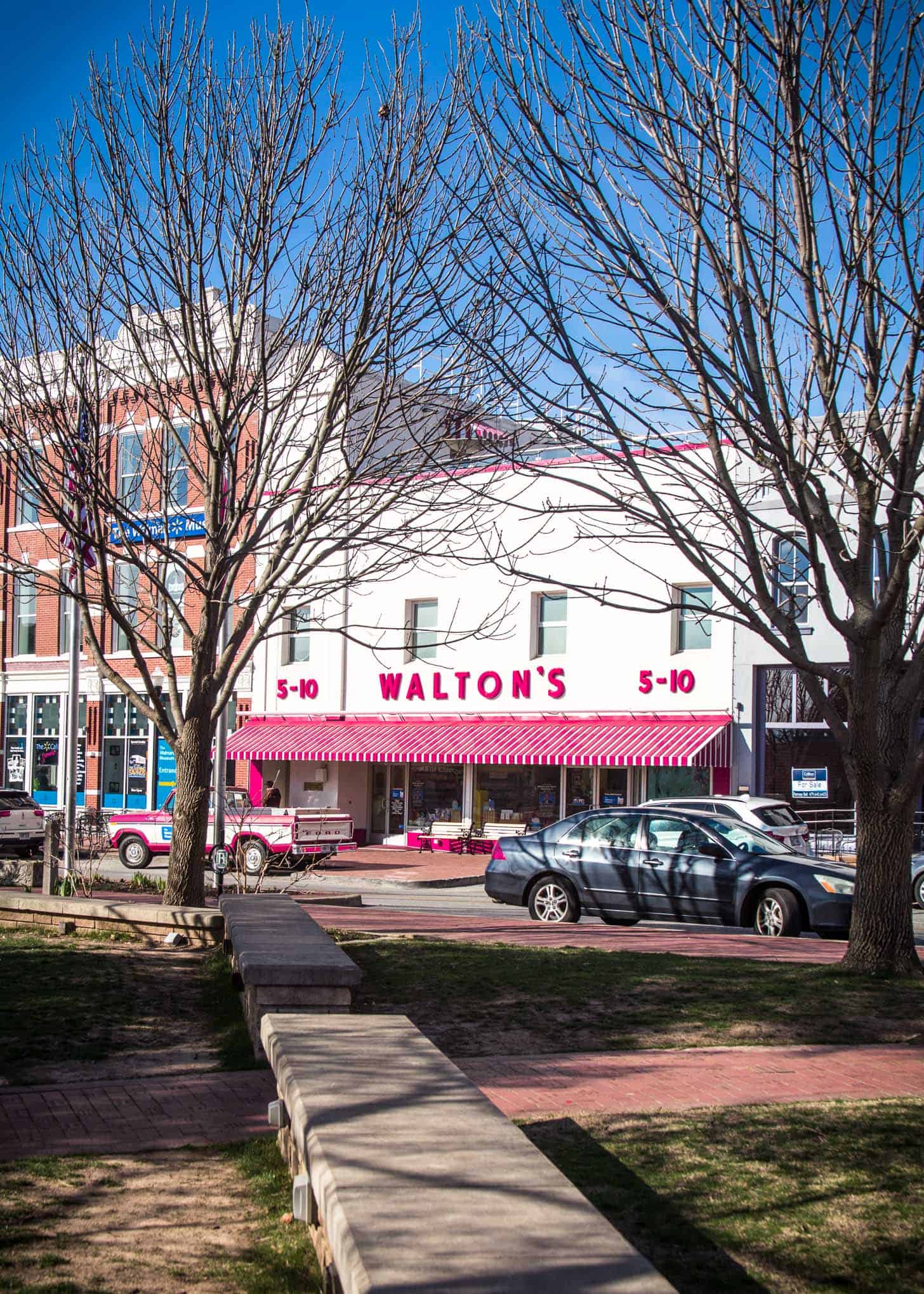 The main draw for us was the Crystal Bridges Museum of American Art. The museum is free to visit, so there was no pressure to linger once the girls' patience ran out.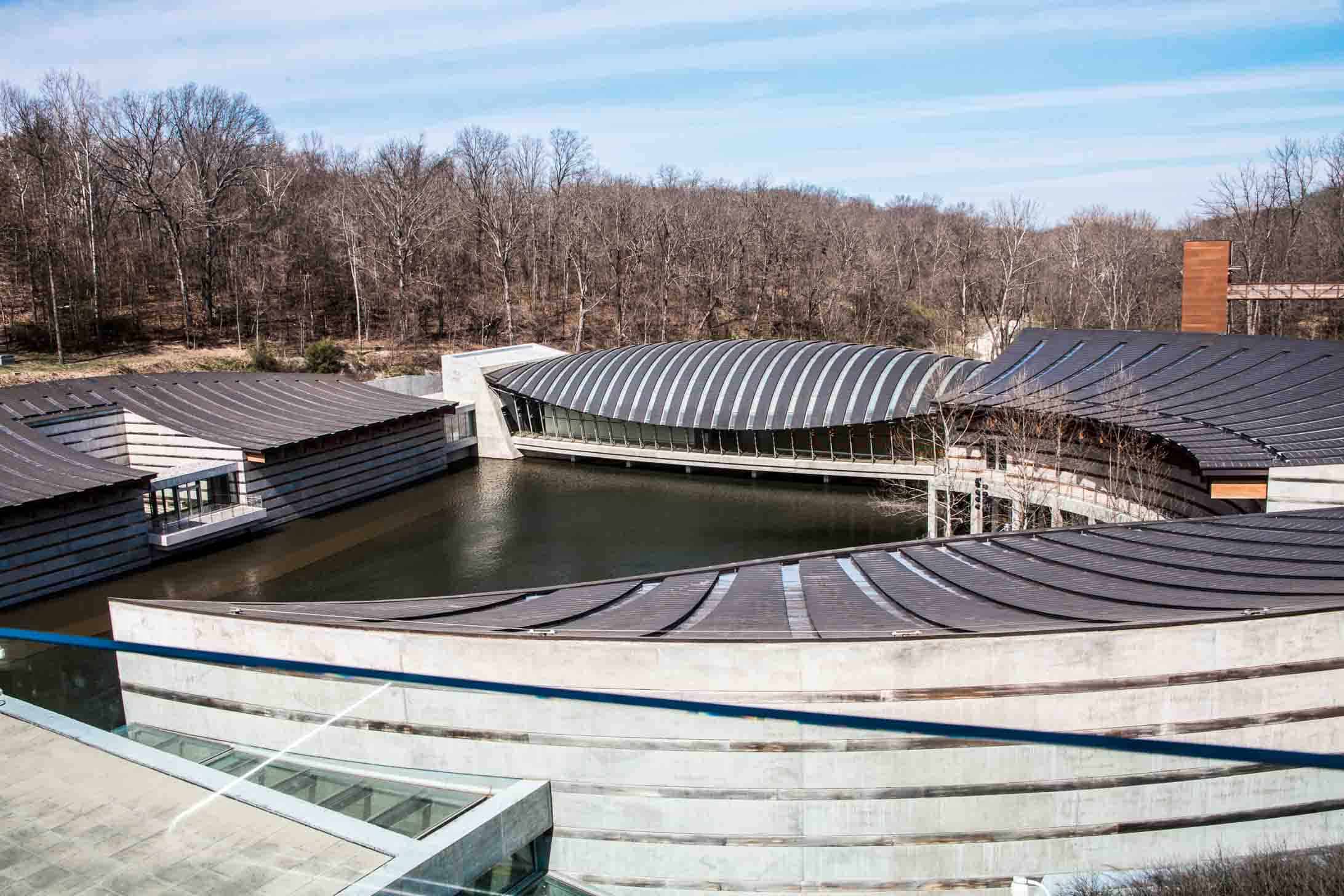 Inside, the museum is stunning with long hallways of windows. It's built in the woods with a river running down the center.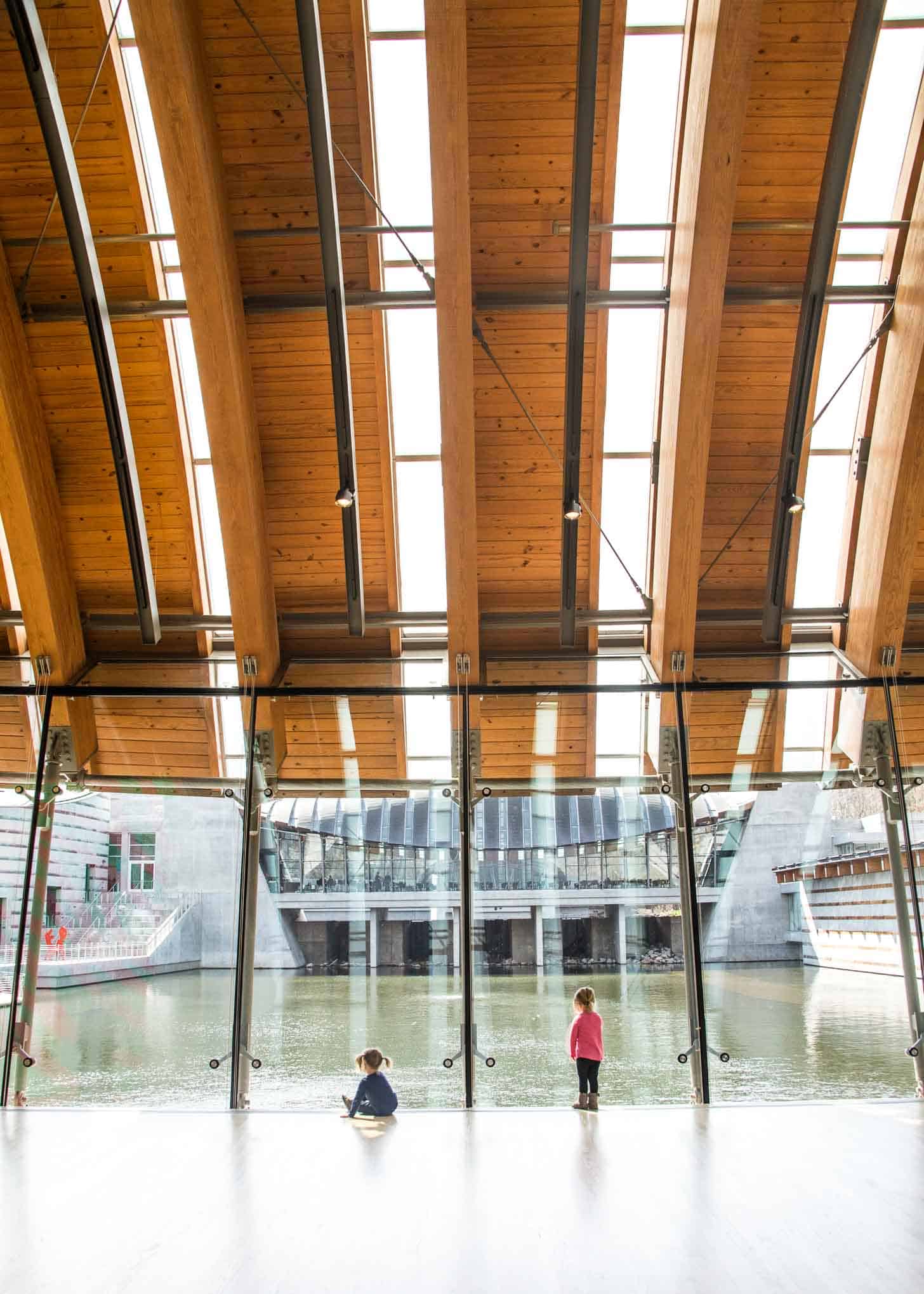 The kids were fairly patient during a stroll through the galleries, but loved the museum's room designed for kids to do art projects and explore.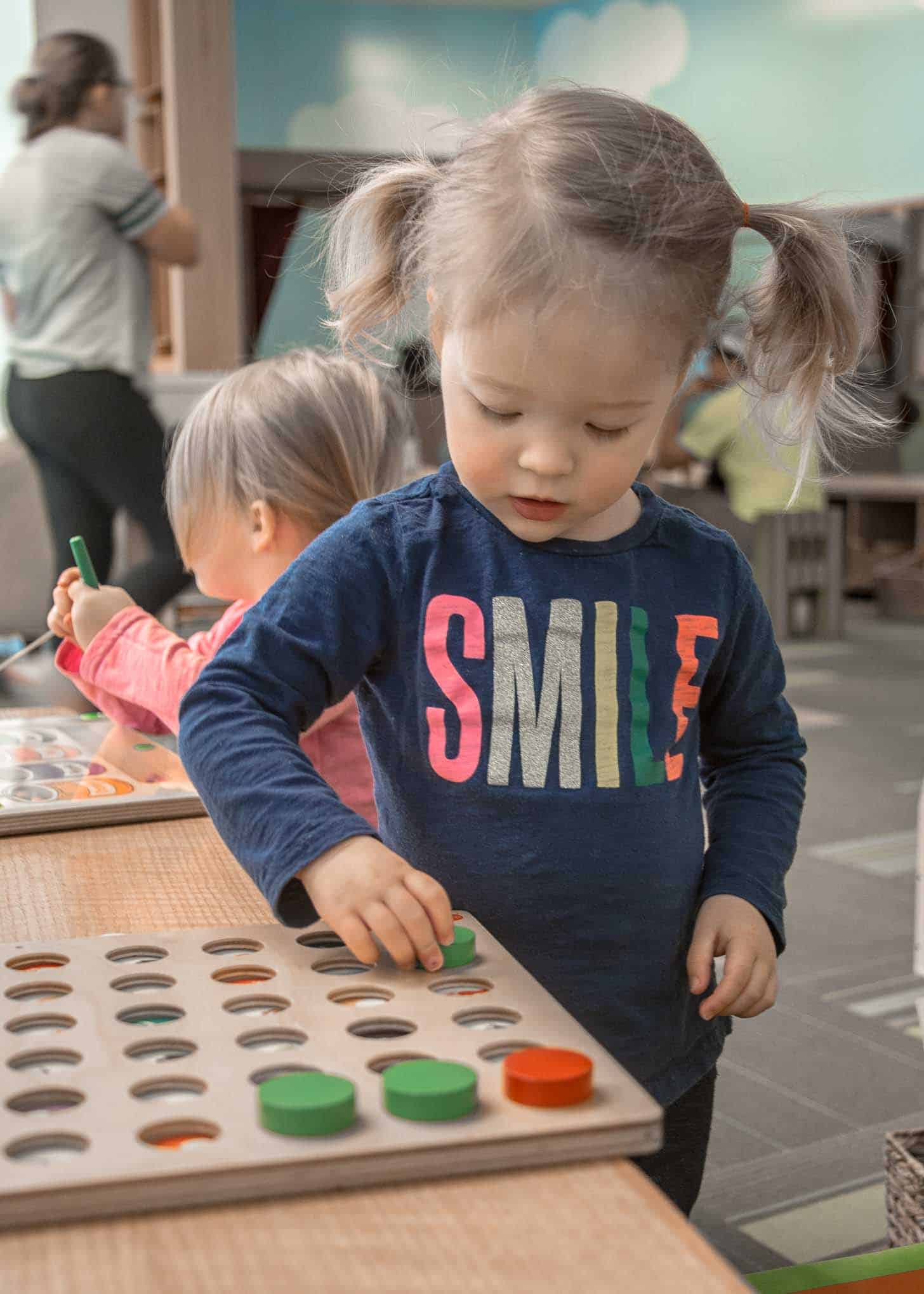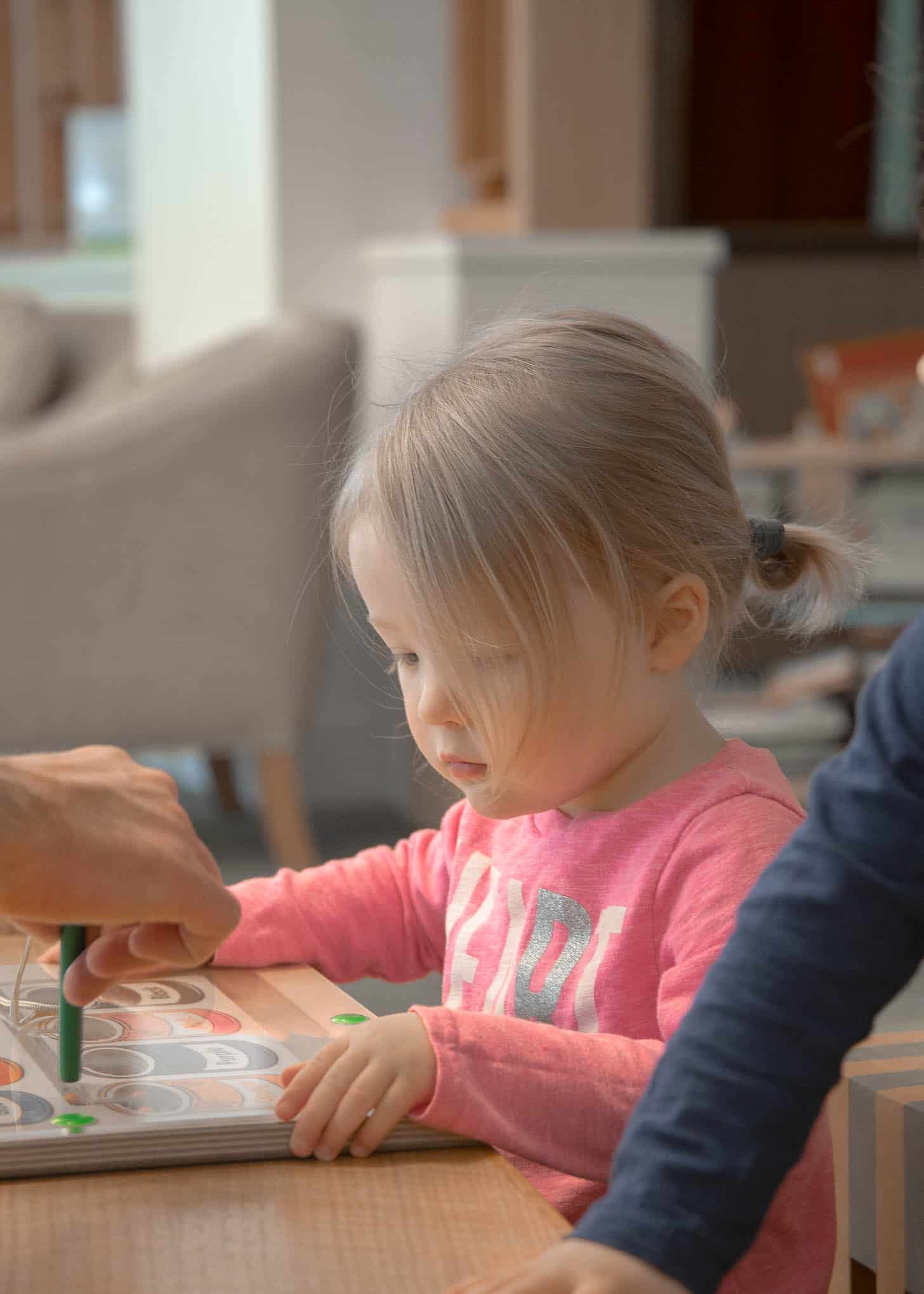 We were interested in visiting the Children's Museum, Amazeum, but didn't make it on Saturday (and it is closed Sunday mornings), so instead, on our second day in Bentonville we went back to Crystal Bridges and explored the grounds which were full of beautiful walking paths.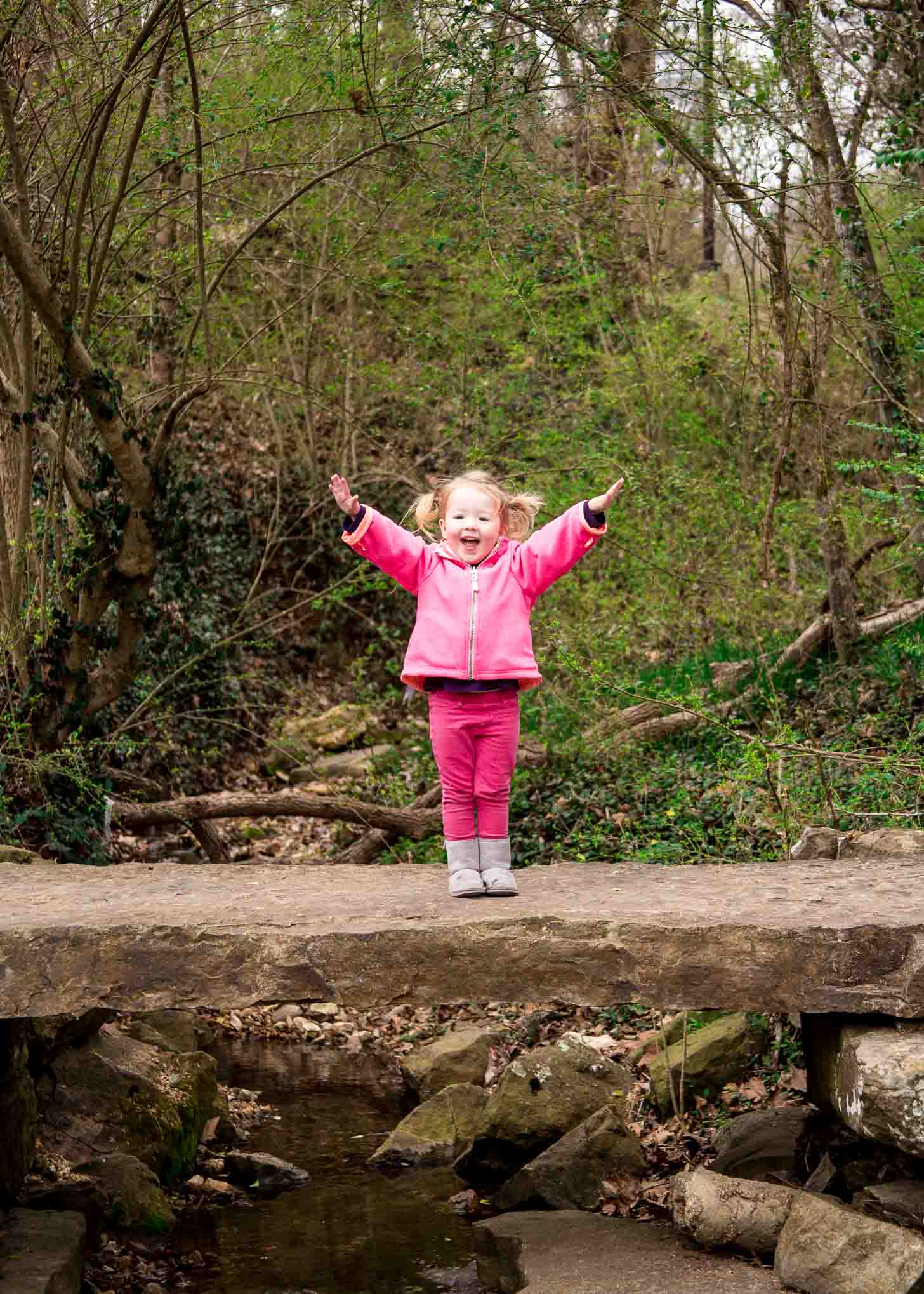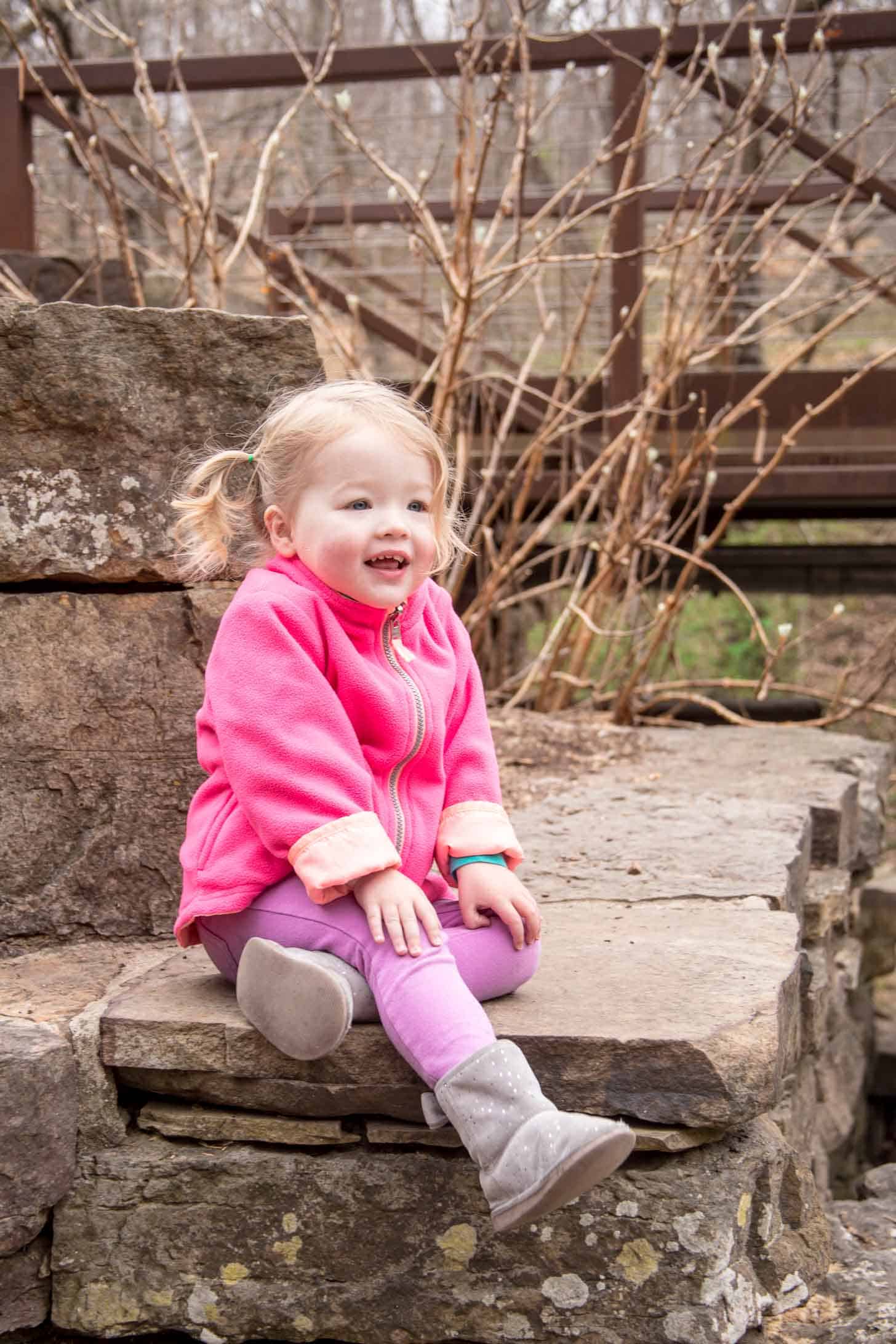 We stopped in to tour the Frank Lloyd Wright house that was moved to the museum grounds and restored (also free, but you have to get tickets for a scheduled time to visit).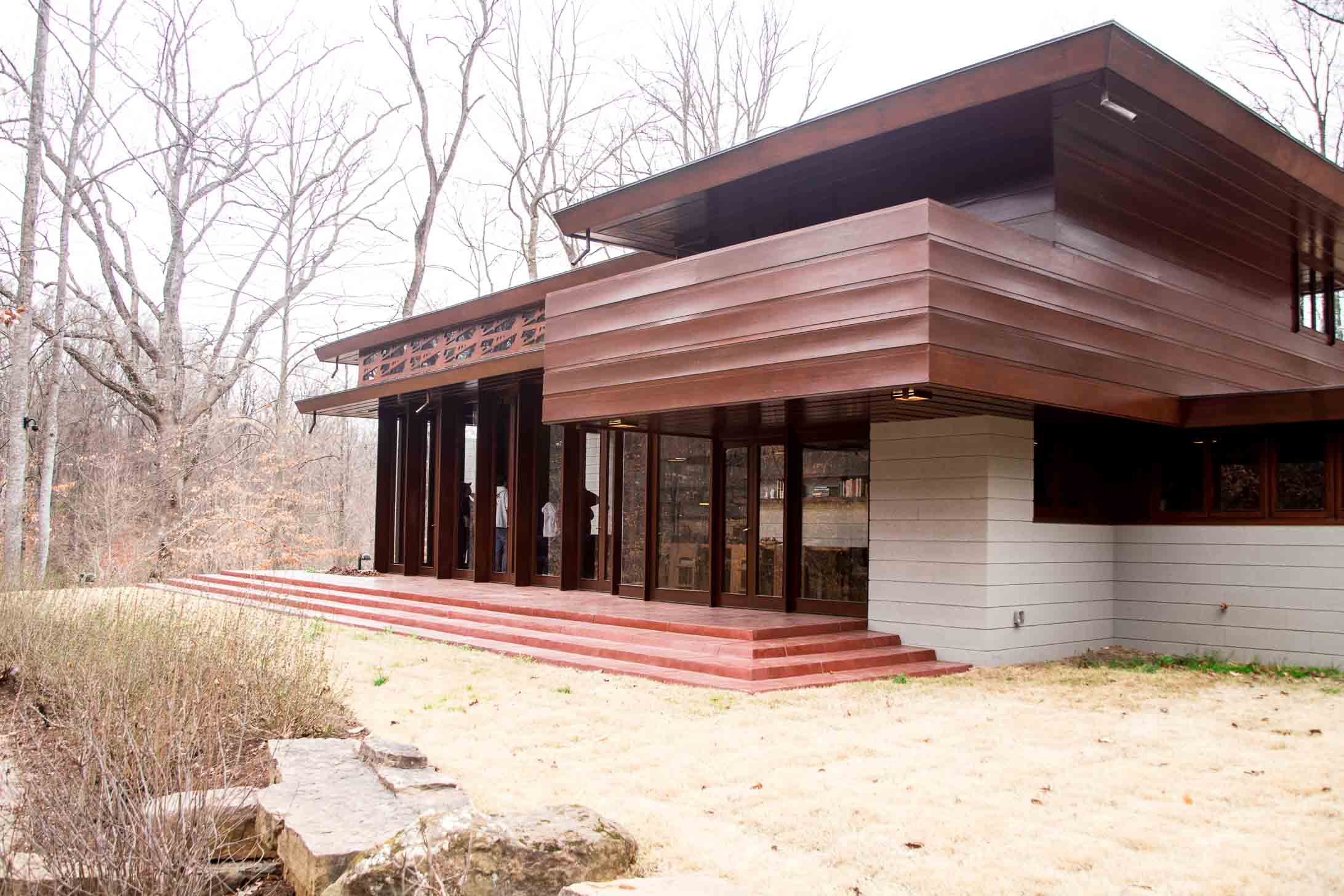 We are already planning to go back so we can take the girls to the Amazeum, but next time we'll also take our bikes. Bentonville is SO bike friendly! There are paved paths connecting everything in town and bike shops on nearly every corner.
Food and Drink
Probably you're not surprised to hear that good food makes a vacation for Frank and I. Slowly but surely Molly and Clara are leaving behind their resistance to trying new things and will eat (or at least taste) much of what we eat.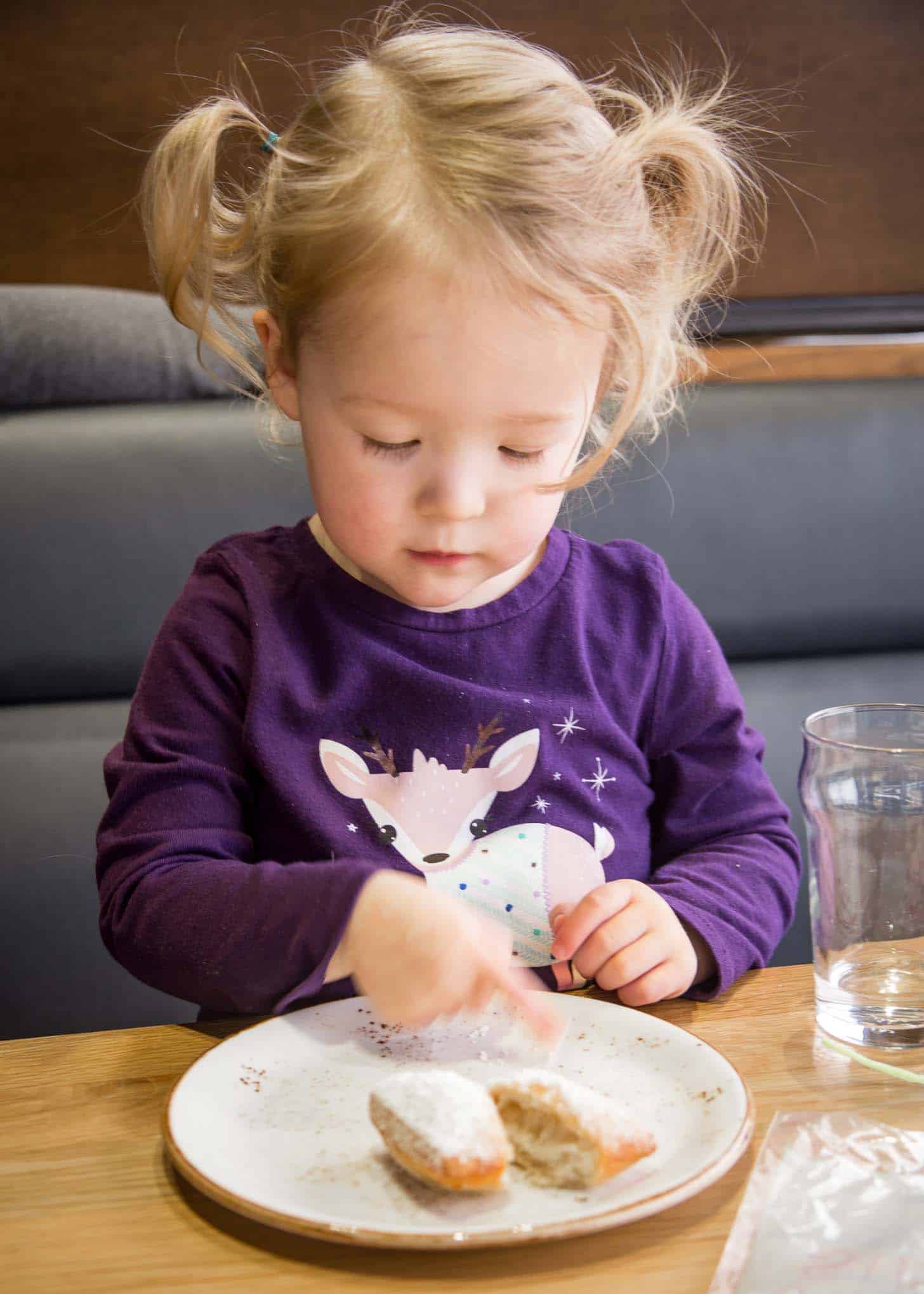 They only ordered off the kids menu once – for fabulous PB&Js at Crystal Bridges, but otherwise just shared everything we got.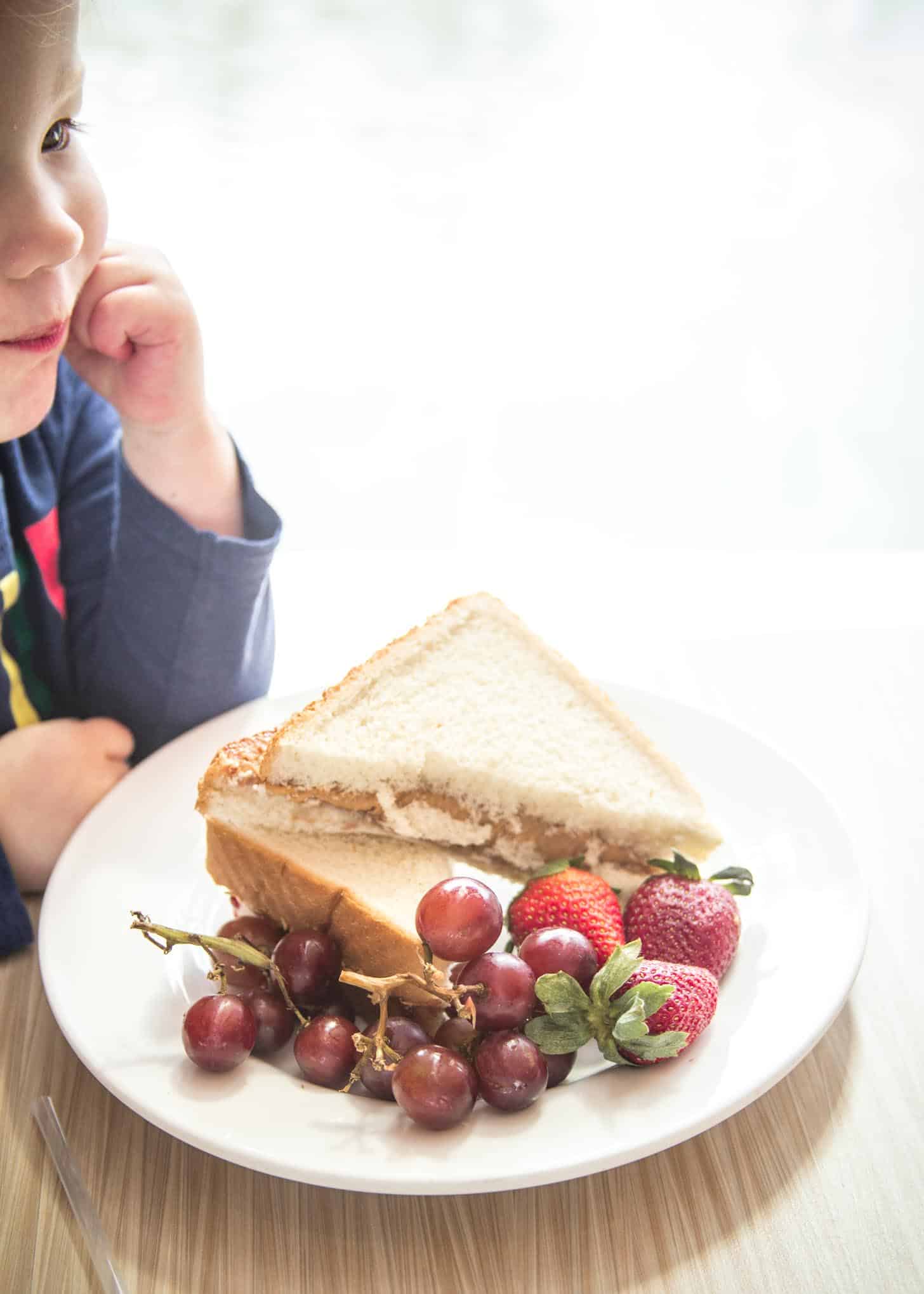 Some favorites of the trip were the Chicken and Waffles with Jalapeño-Infused Syrup at Crystal Bridges.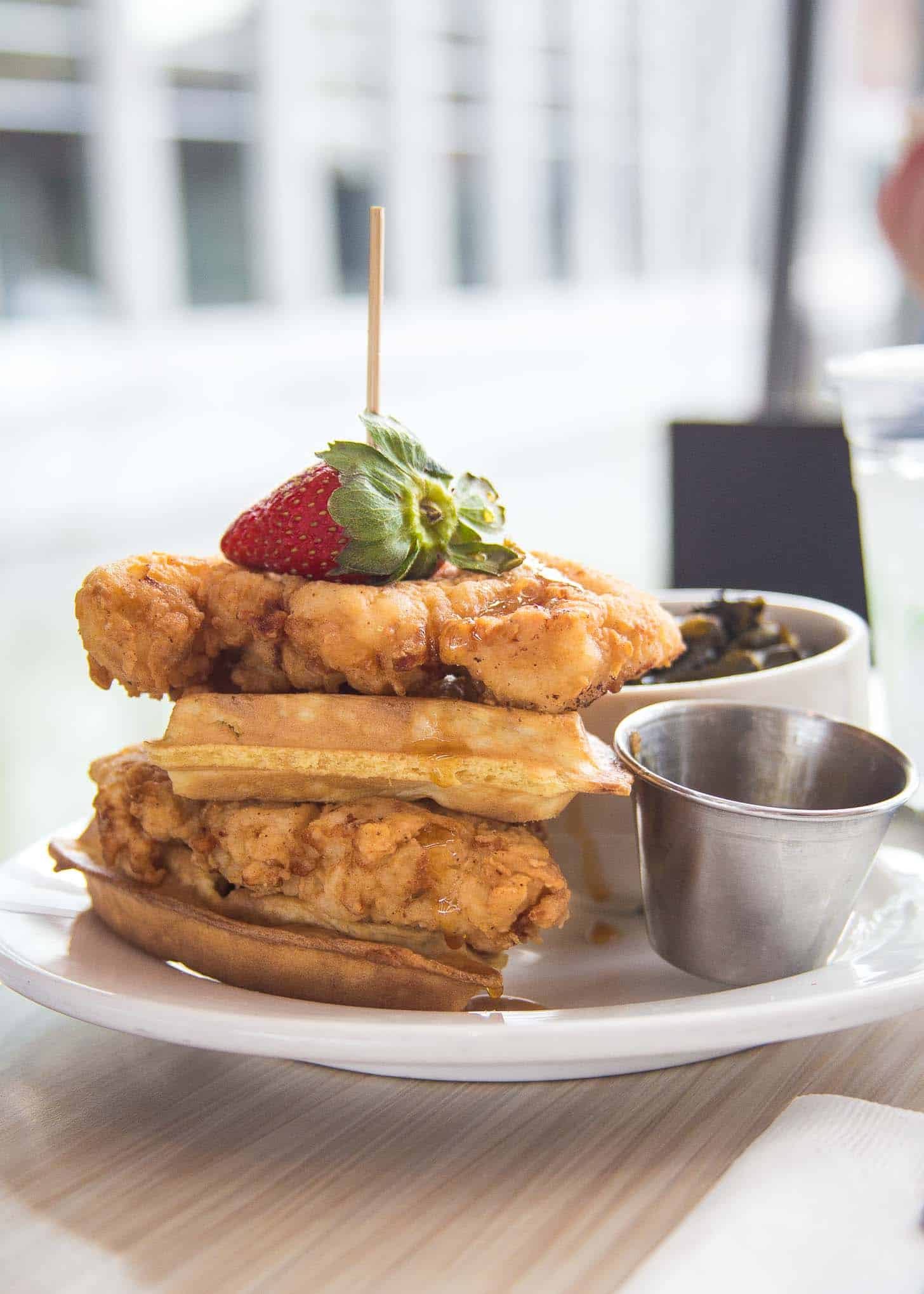 The Chicken Salad at Crystal Bridges was also delicious, light and fresh.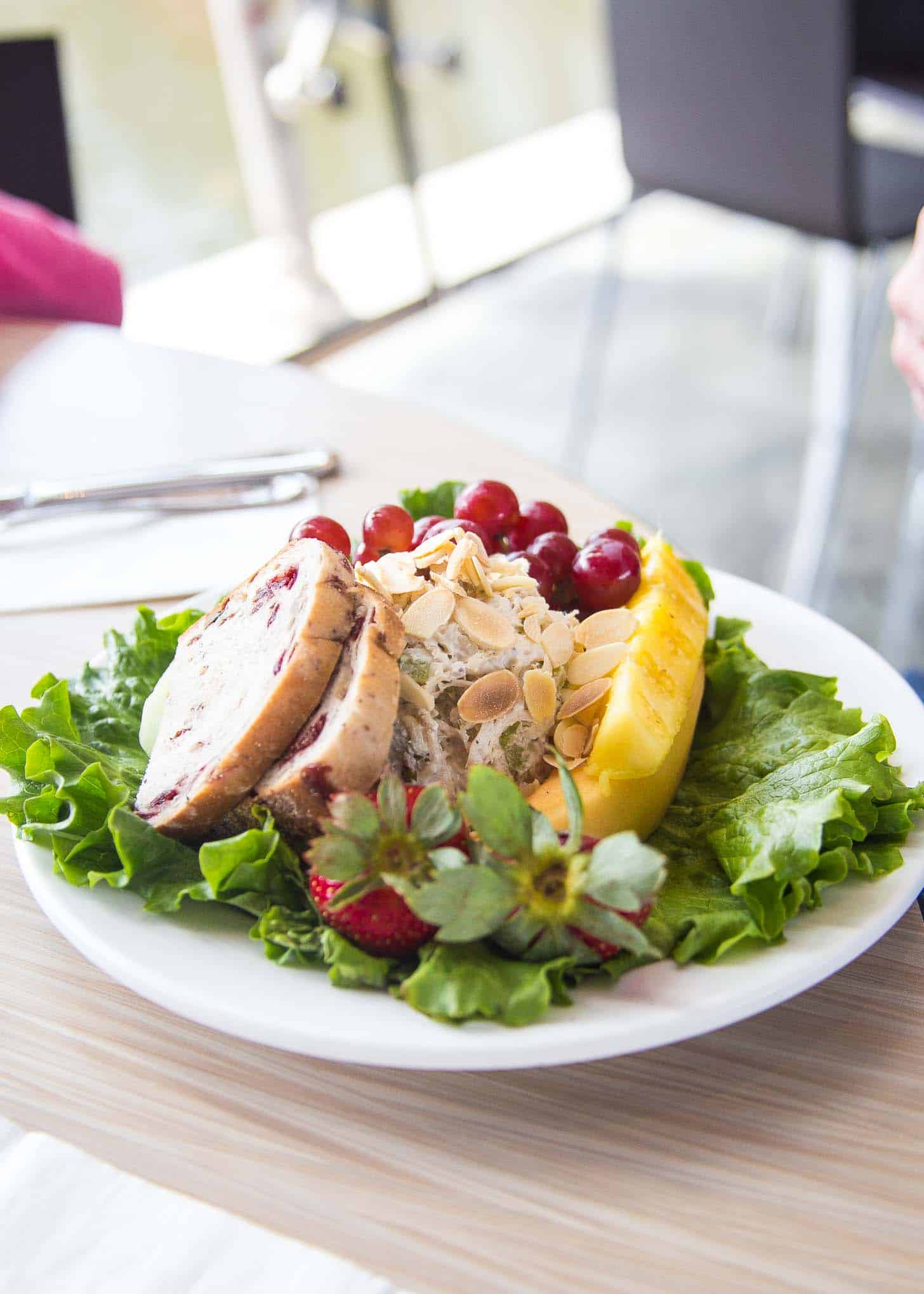 Another favorite stop was ONYX Coffee Lab downtown. Frank loved the house blend, and I swooned over my cinnamon + honey + espresso + steamed milk concoction.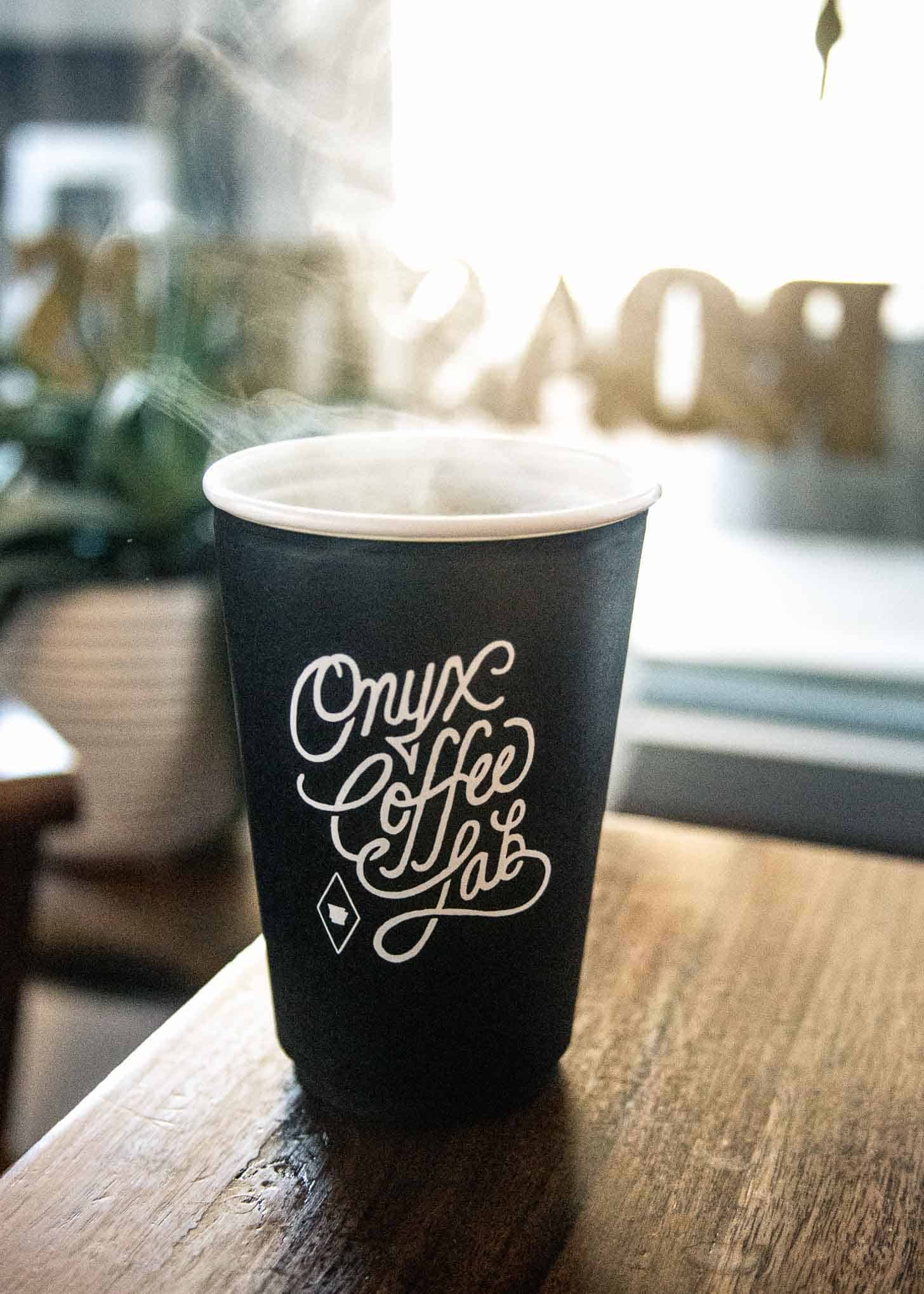 Molly and Clara sampled chocolate macarons and heartily approved.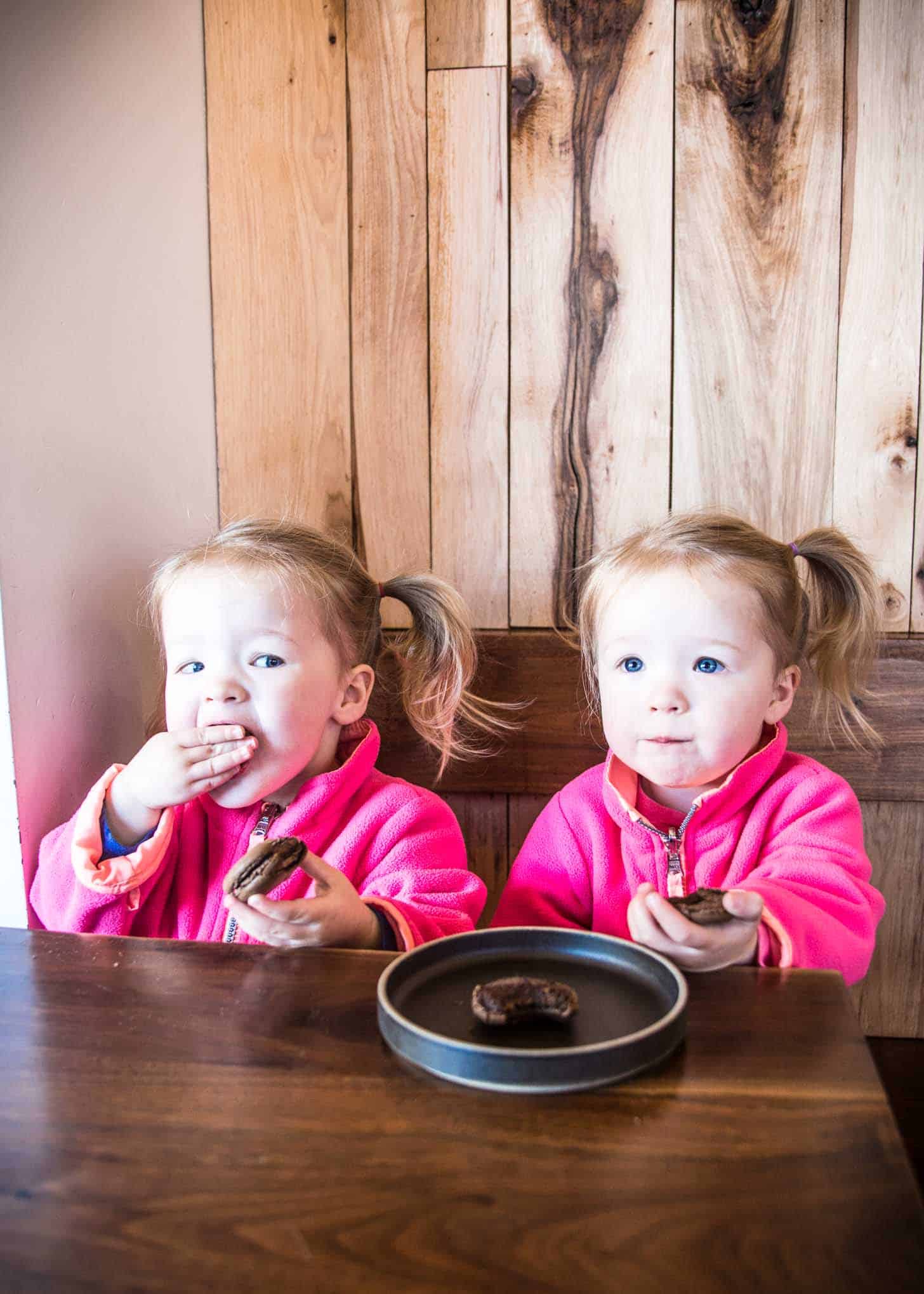 On Saturday we stopped in for an early dinner at Tusk & Trotter which is 2 blocks off the main square. We sampled some local beers.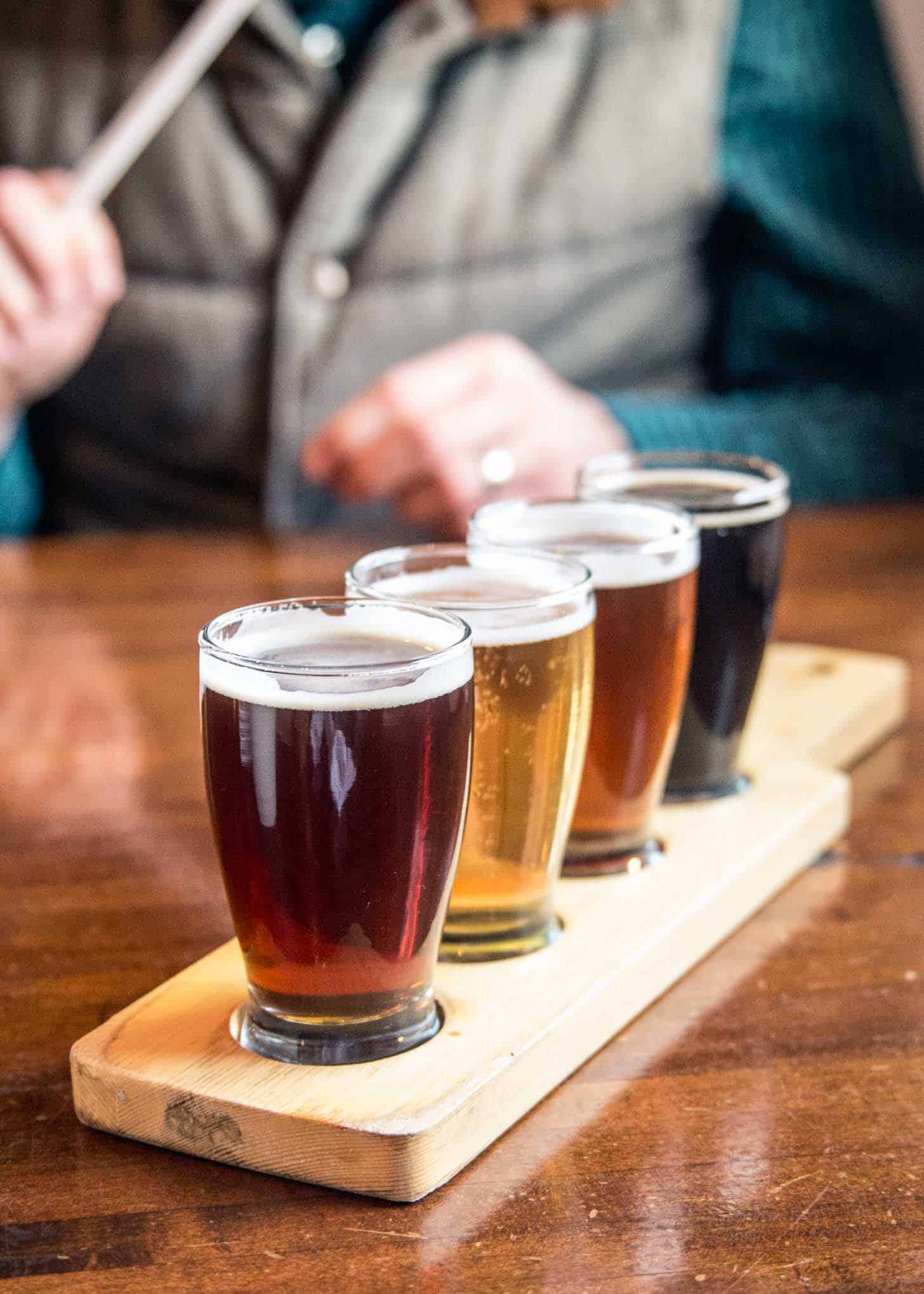 Other standouts at Tusk & Trotter were "Arkansas Fritters" with rice, house-made sausage, sun-dried tomatoes and roasted garlic-basil aioli.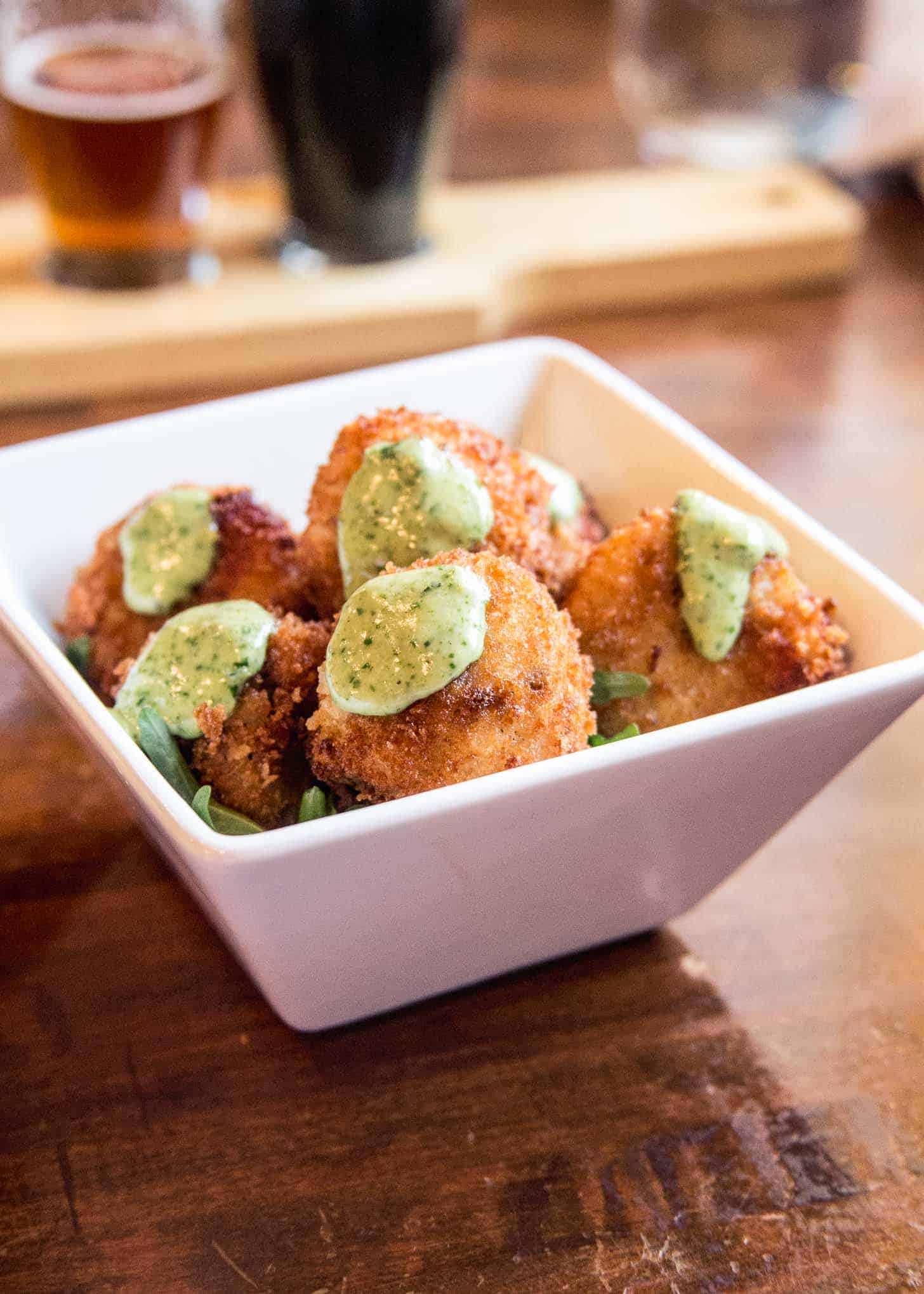 And this incredible bread offering named "Don't Blame the Butter for What the Bread Did." This was a potato roll packed with roasted garlic, cheddar, scallions and rosemary and served with melty bone marrow butter. Swoon.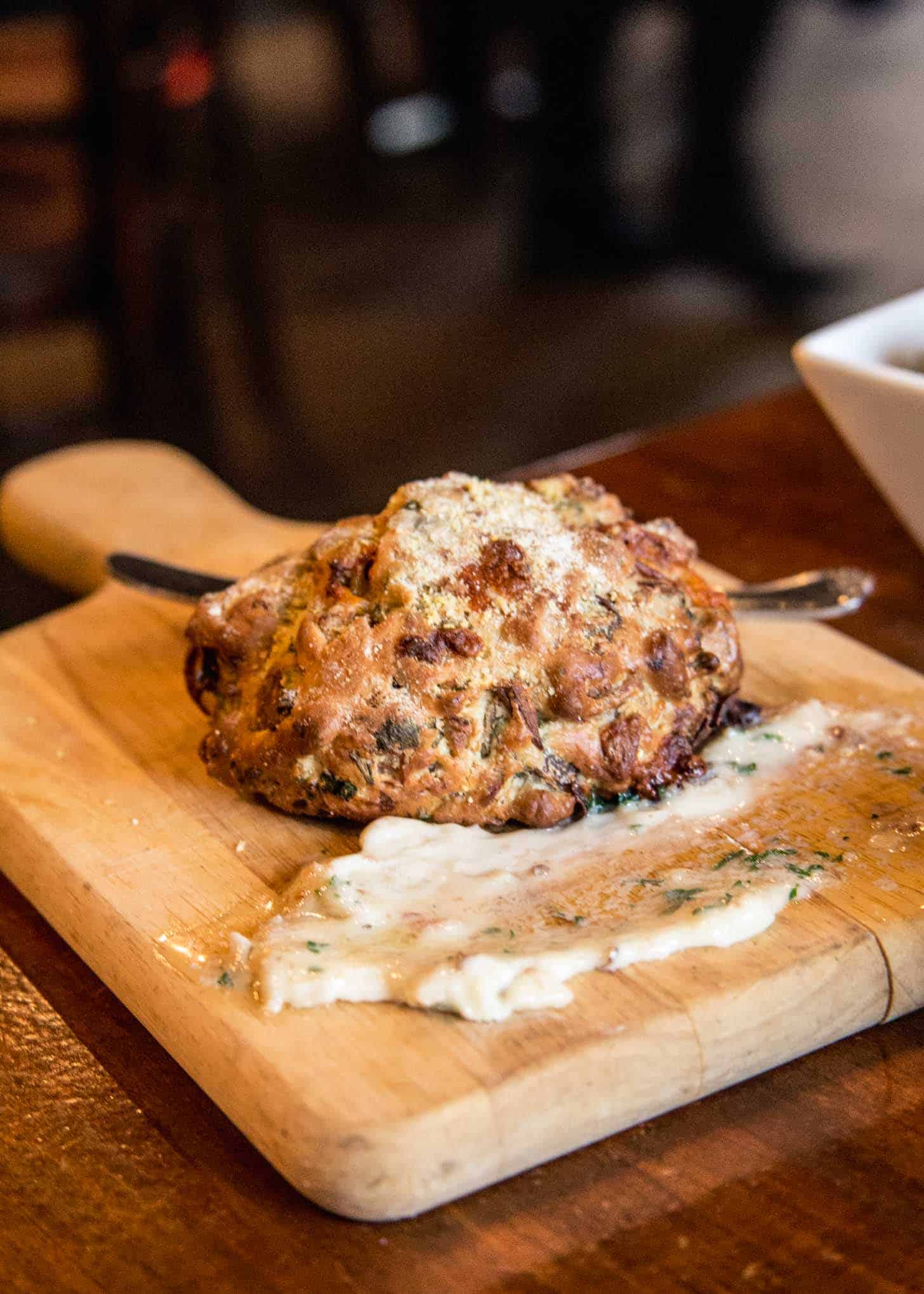 The other favorite meal was a light, fresh brunch on Sunday morning. As we were on our way out of town we stopped at Press Room. We shared some beignets to start and then split an Avocado and Ricotta Toast with Spicy Honey and a Brioche Bun Breakfast Sandwich with Egg, Avocado and Pepper Relish.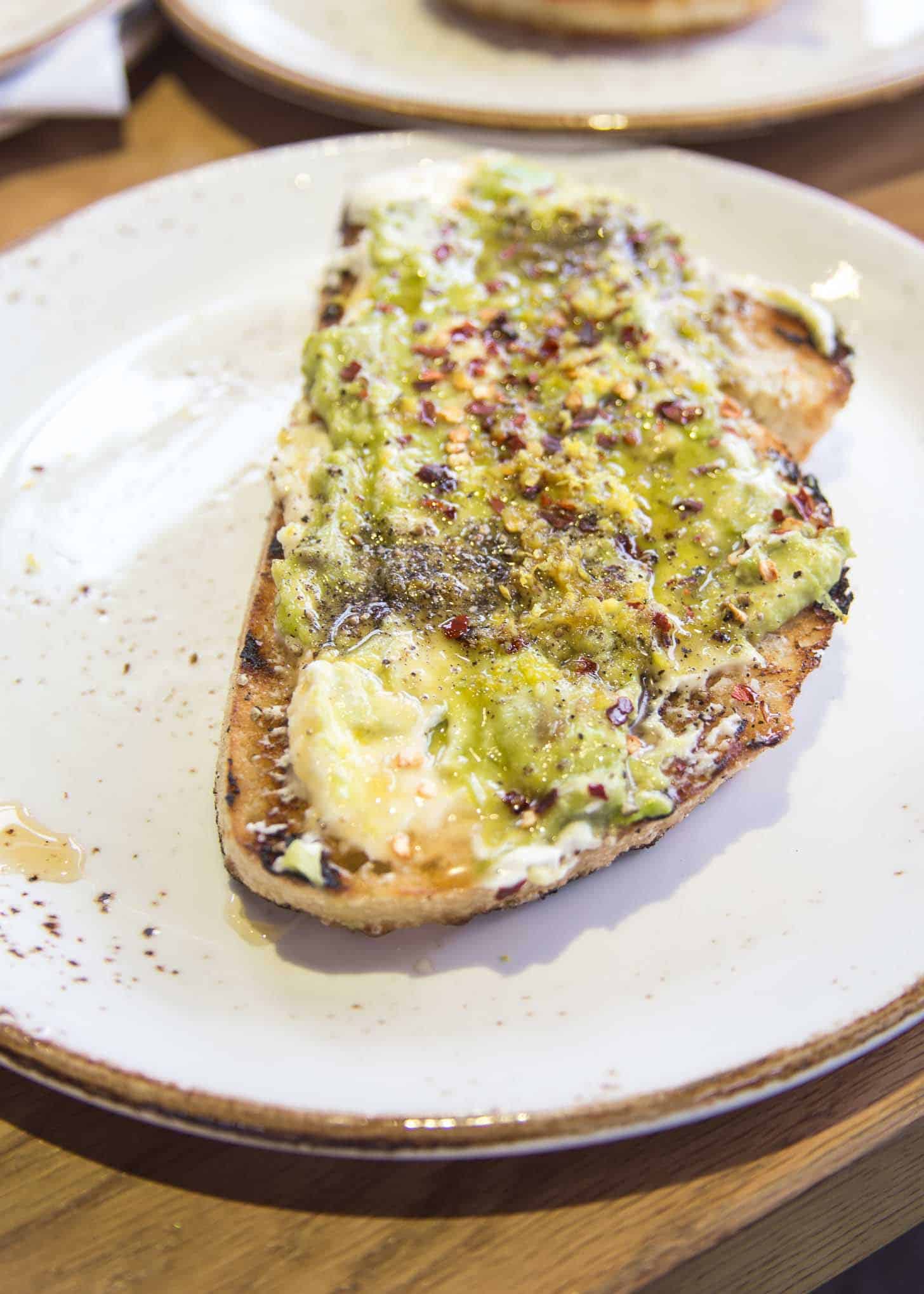 We rolled out of town a content crew of four. Bentonville's weekend getaway game is strong. We'll be back for sure.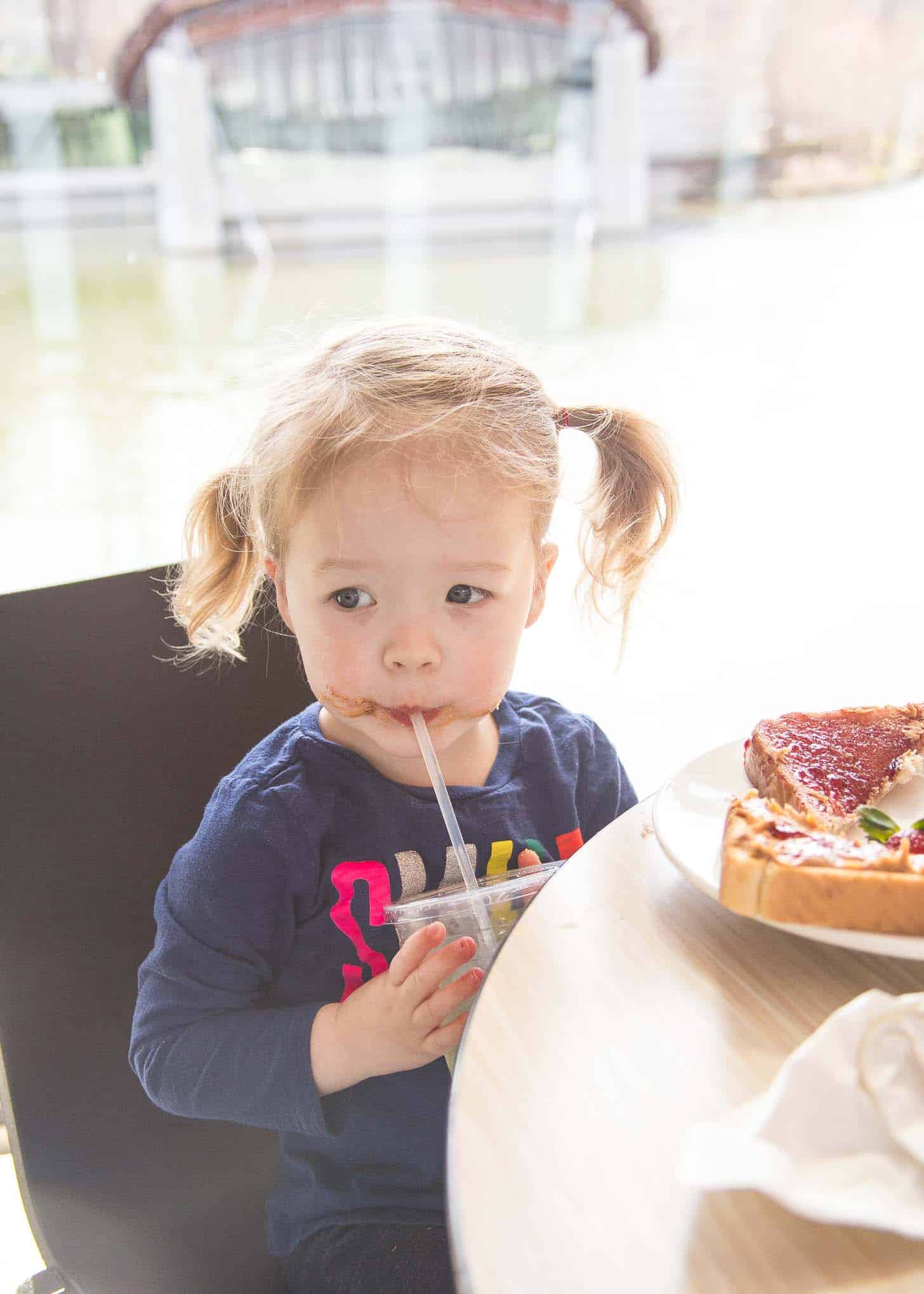 Bentonville, Arkansas in Review:
Places to Eat: Press Room, Tusk & Trotter, Oven and Tap, ONYX Coffee Lab (great coffee and good for a light breakfast or lunch).
Activities: Crystal Bridges Museum of American Art, Amazeum, biking (all around town!), Walmart museum and soda shop (worth a quick visit).
Lodging: Bentonville is small, so everything is close to the action. We stayed in a two-bedroom suite at the Doubletree for under $100 a night and were super happy with it. (They are almost finished with a complete renovation, so the rooms are nice and new.) We were a 5-10 minute drive to everything we wanted to visit. If Frank and I had been by ourselves we might have splurged on the Museum Hotel which is right of the main square and super stylish.