Oh. Hi.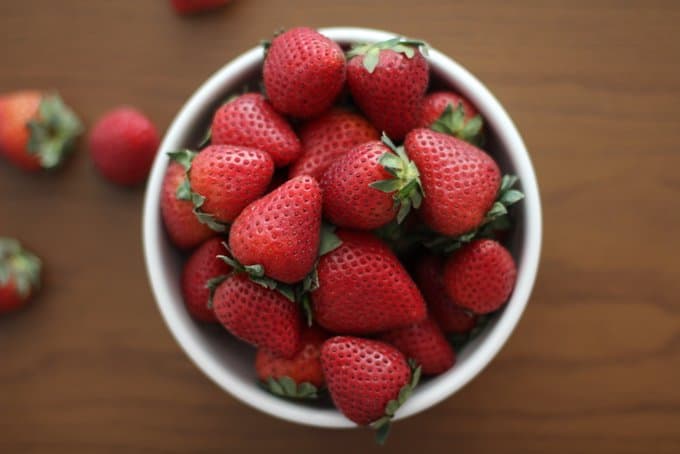 Today I suddenly remembered that I have this little blog…this excuse to cook all the things…and photograph my food…and eat cake. That last one is really the best perk. So while we're scrambling to get everything done before we say farewell to our Bangkok home, I wanted to share this one. Because I thought you might need a slice of cake too.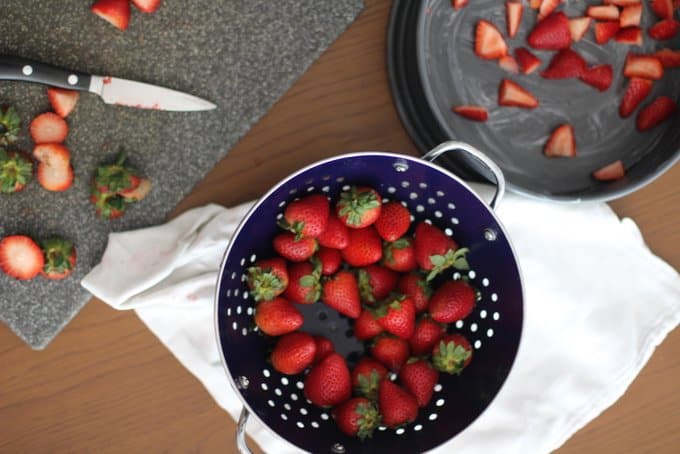 So about the cake. It's a riff on one I've shared before – a dream of a cake if you've only got a few minutes to spare and want something that's not too sweet and not too complex. Perfect with tea or coffee. A cake that uses only one bowl. The generous use of Greek yogurt means this cake is super moist and will stay that way for a couple days in the fridge. But the real star is the semolina that makes up nearly all of the flour here. Its fine grain that usually makes it perfect for pasta gives this cake a lovely little crumb. (And yes, I also like having a food blog because I get to say things like "lovely little crumb" with a straight face.)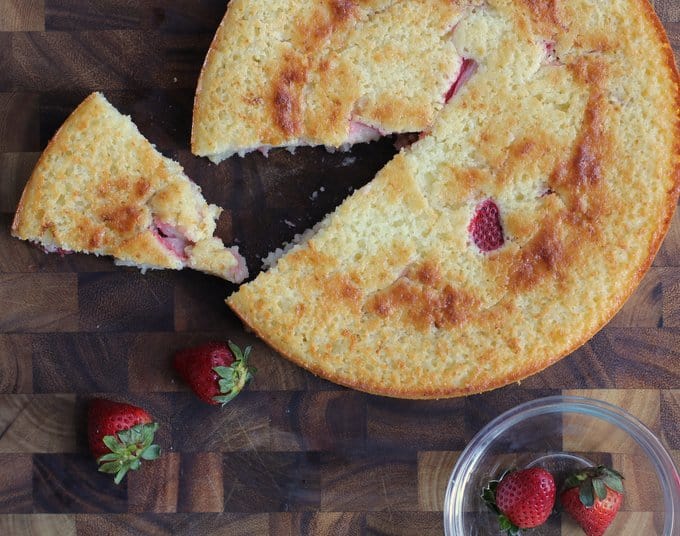 I changed things up here and simplified even beyond the very simple original. I threw in strawberries as a shout-out to spring. And baked it round because I thought my cake pans could use some love before they are packed into cavernous boxes and shipped across the big blue ocean.
And with that I'm reminded of some other packing-related task that must be done before I head to bed.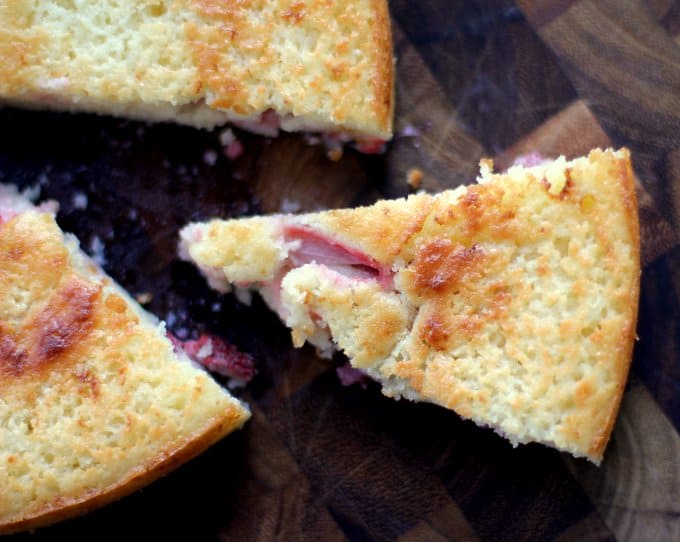 But first, I think I'll grab another slice.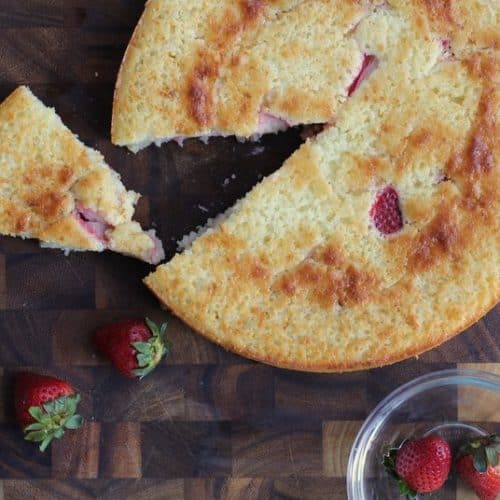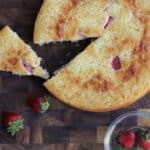 Print Recipe
Strawberry Semolina Yogurt Cake
Made with yogurt and semolina flour, this one-bowl cake is moist and light.
Ingredients
For the cake:
1

pint

strawberries, quartered

1

cup

semolina

½

cup

sugar

1½

cup

plain yogurt (preferably unsweetened low-fat or regular plain yogurt, although Greek yogurt will work)

½

cup

vegetable oil

3

large eggs

3

tablespoons

flour

1

teaspoon

vanilla extract

½

teaspoon

baking soda

1

teaspoon

baking powder

½

teaspoon

salt
Instructions
Preheat the oven to 350°F. Lightly grease an 8 inch cake or springform pan (or use an 8x8 baking dish) with cooking spray or vegetable oil. Scatter strawberries in the bottom of the pan.

To make the cake, in a large mixing bowl, beat the eggs and sugar until the sugar dissolves. Add yogurt and oil and mix well with a wooden spoon. Add the remaining ingredients all at once and stir very well until all of the ingredients are evenly incorporated and the batter is smooth.

Bake just until the center of the cake is set and the top turns golden brown, 25-30 minutes.

Let the cake cool completely, or chill, before serving.
There's a lot of action happening beyond the kitchen too, including determined walking efforts.