Paris, France
Published Nov 03, 2017•Updated Dec 02, 2020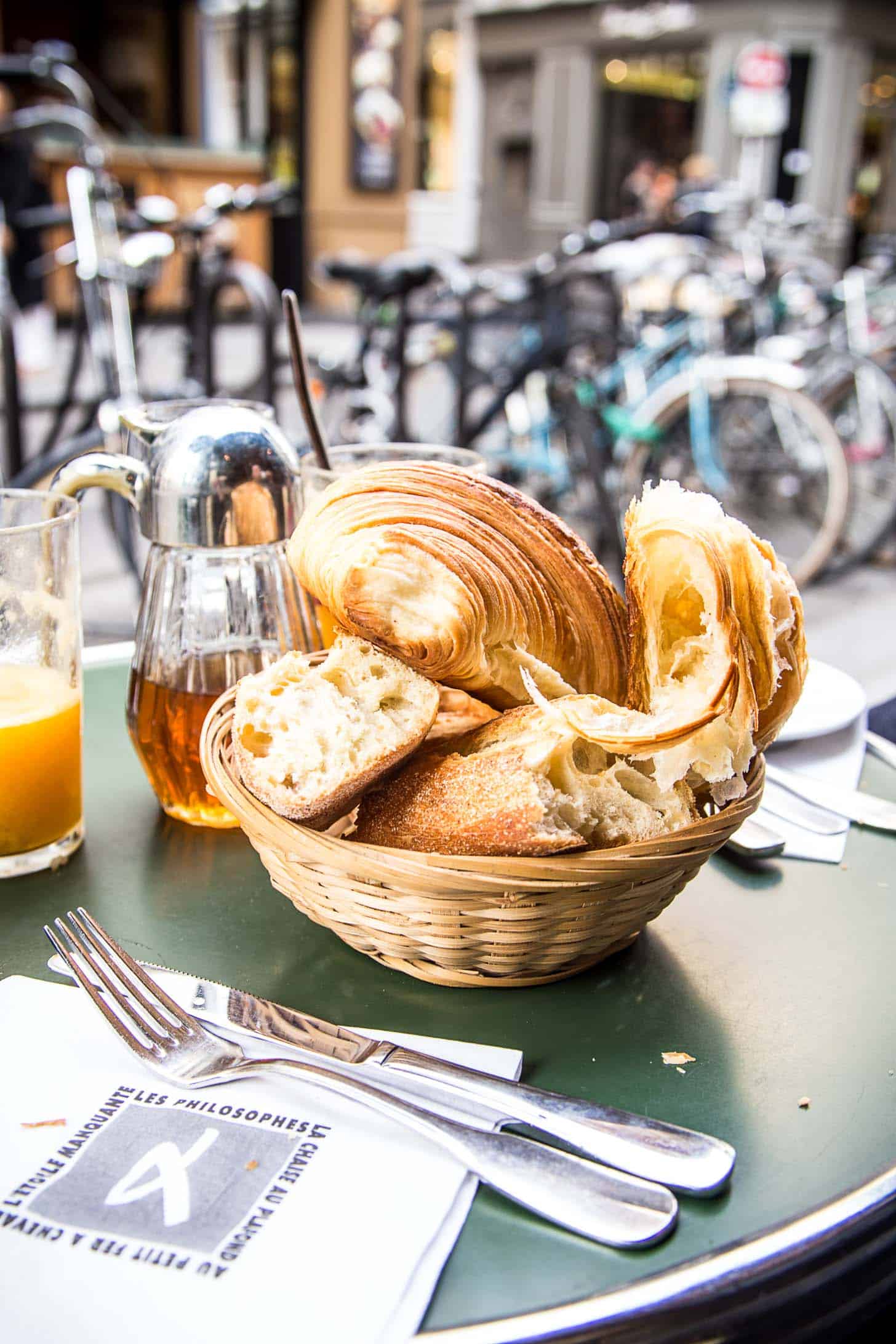 Above and in a few too many photos below = evidence that when in Paris, we ate #allthecarbs.
Frank and I love to travel. Near or far, by car or plane, with kids or without, but to travel to Europe on our own after having kids was its own kind of wonderful. And extra wonderful that our first long trip without Molly and Clara was to Paris. City of love. City of wine. City of Nutella crepes.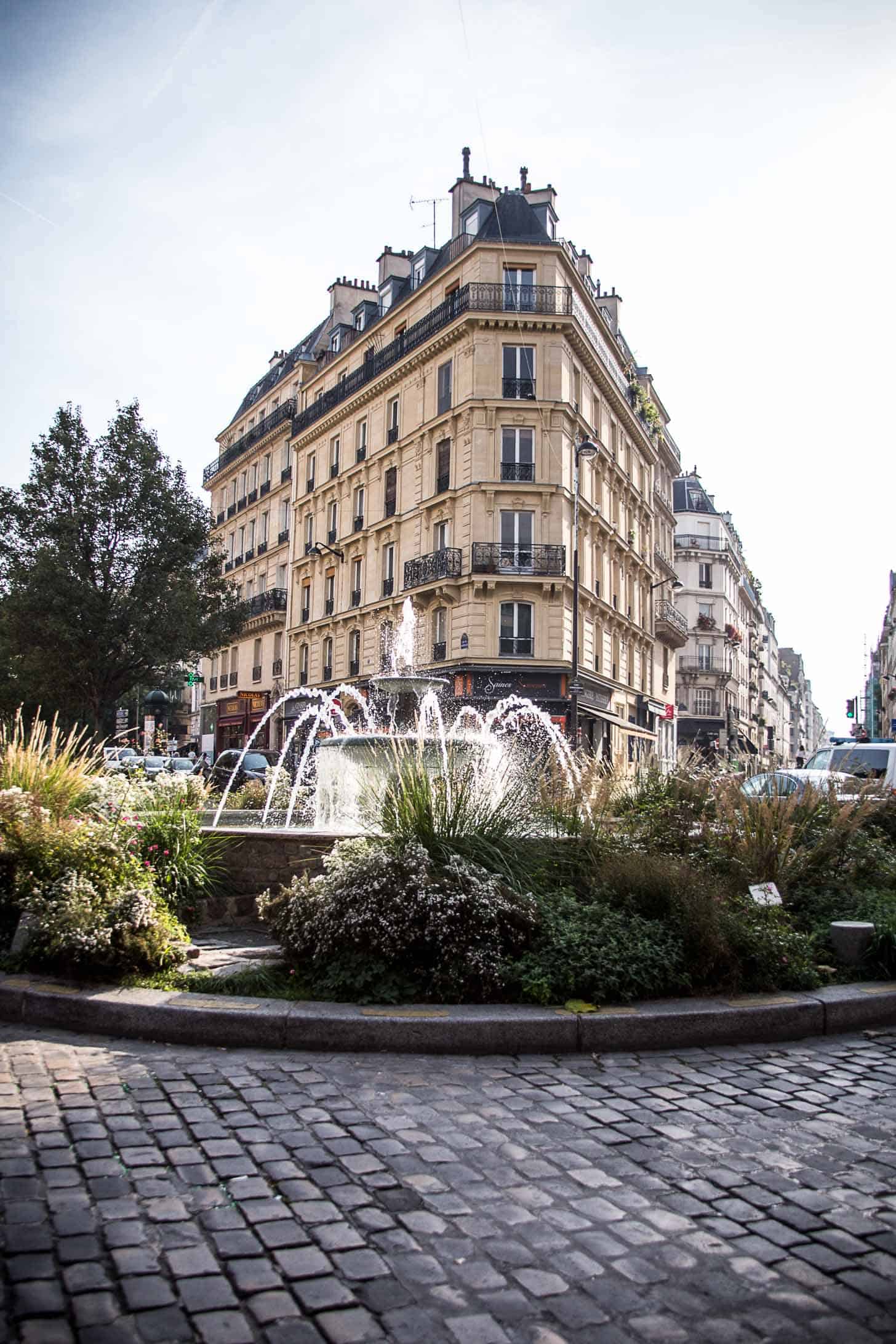 To sum up the trip, we slept in, stopped for an espresso any old time we wanted, ate dessert (even when it wasn't time for dessert), had wine with lunch (just because we could), wandered through art galleries, had full conversations without toddler interruptions, and walked and walked and walked.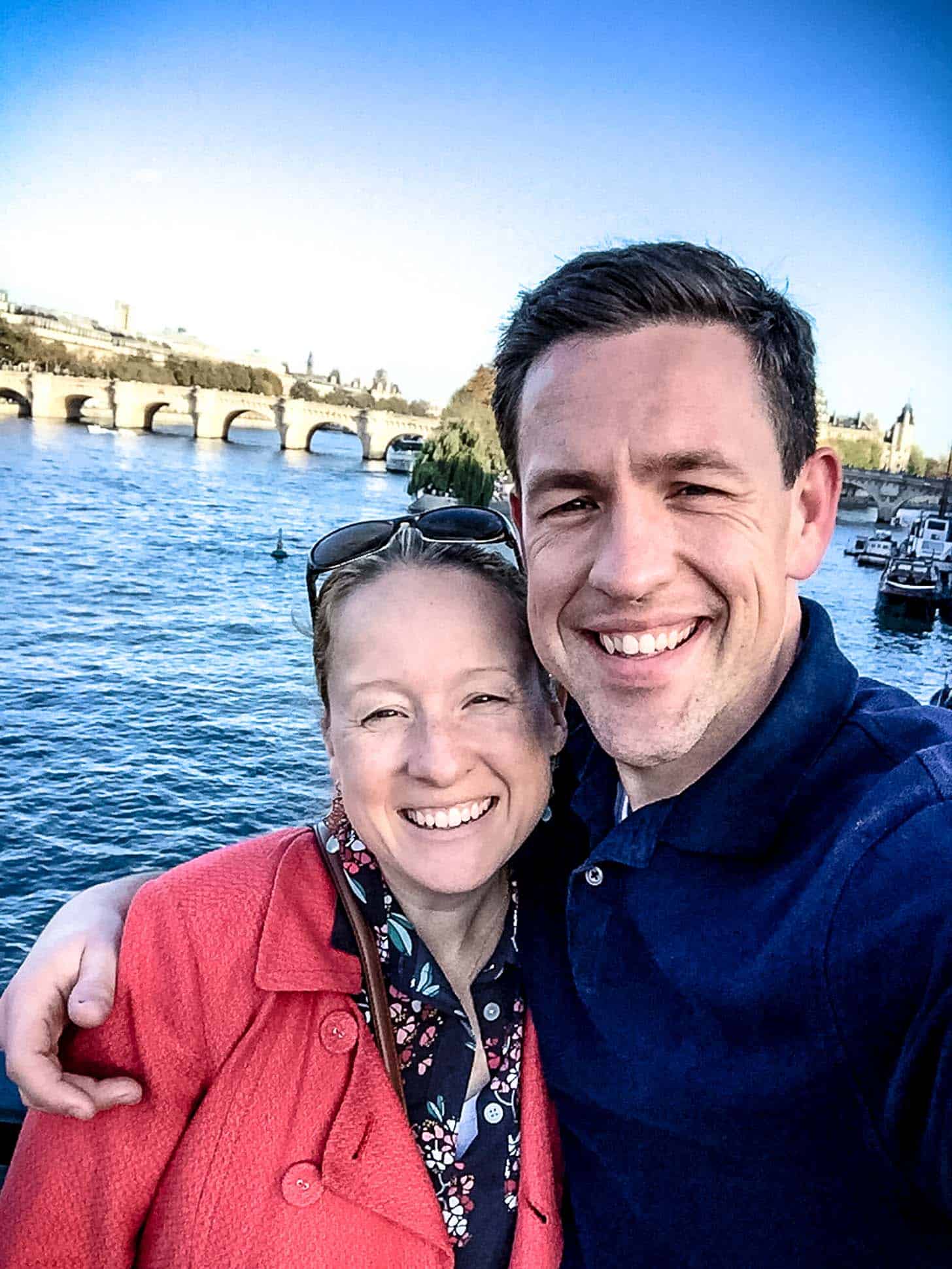 We walked over 7 miles a day according to Frank's iPhone which had the data turned off but somehow always knew where we were. Creepy iPhone.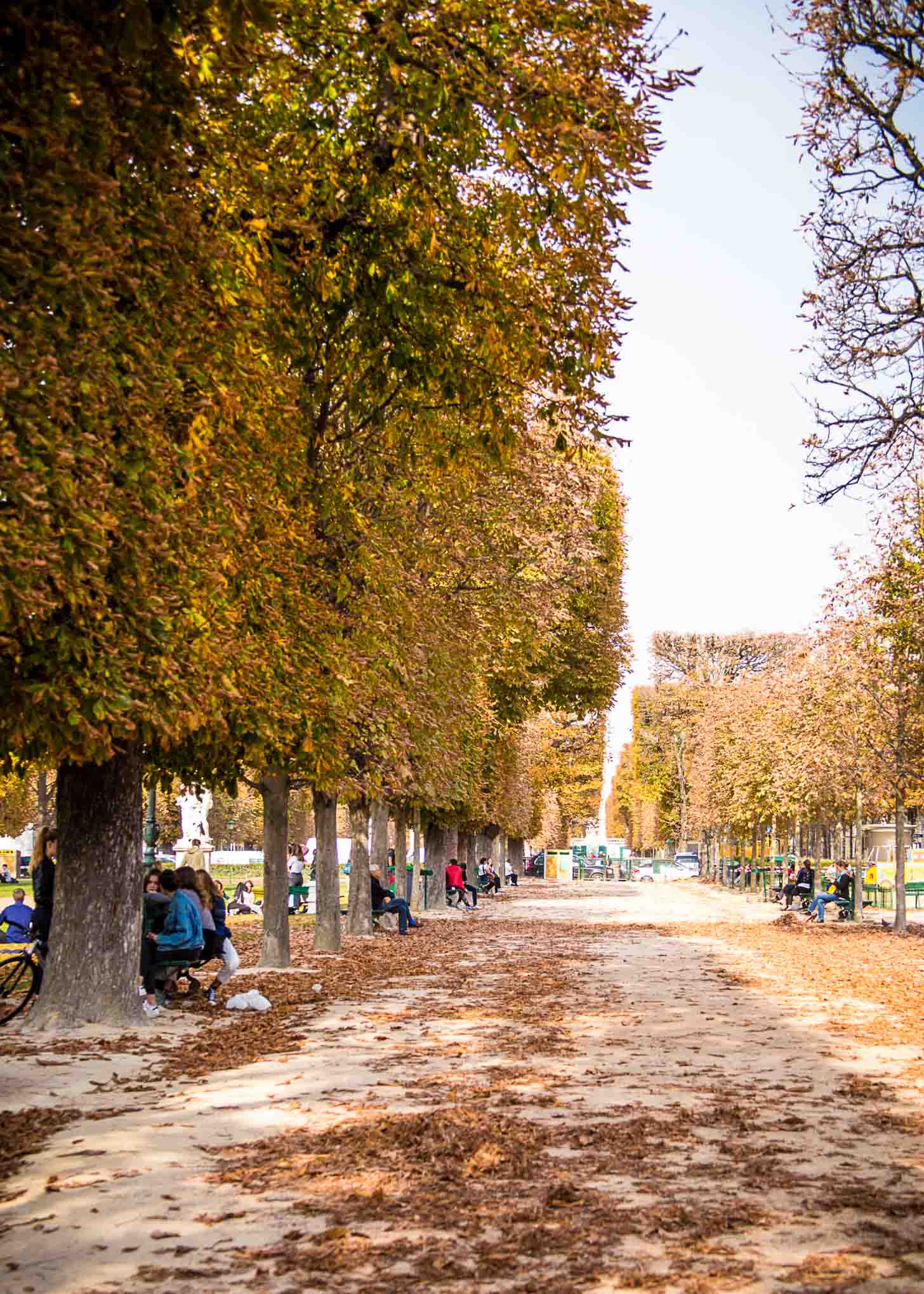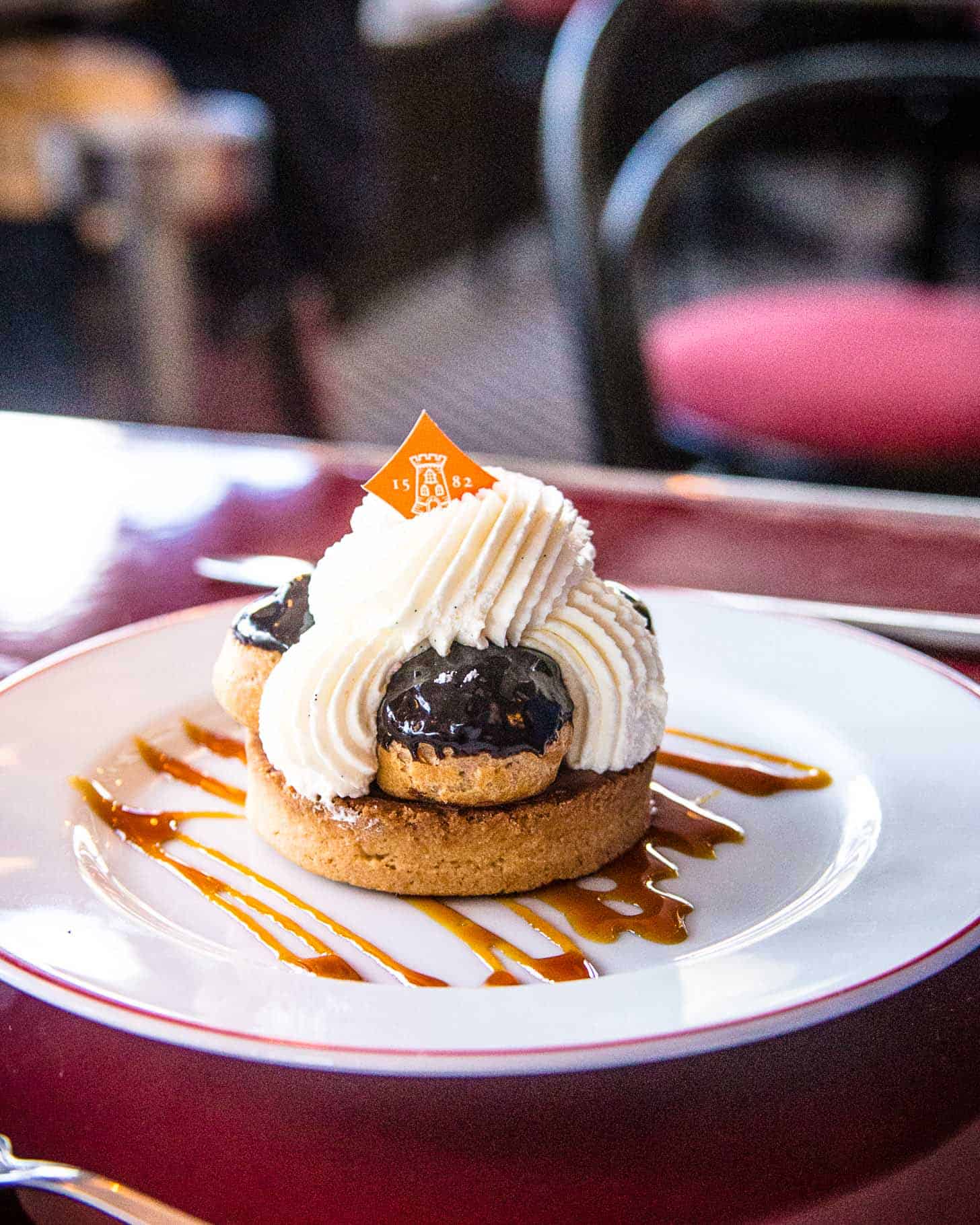 One of the greatest things about the week was that we had virtually no plans. Apart from a few restaurant reservations (food bloggers gotta eat) and a day trip planned out to Versailles, we woke up every day and did absolutely whatever we wanted. It helped that the weather was a glorious 60ish degrees and thoroughly un-Paris-like with its clear skies and crisp sunshine.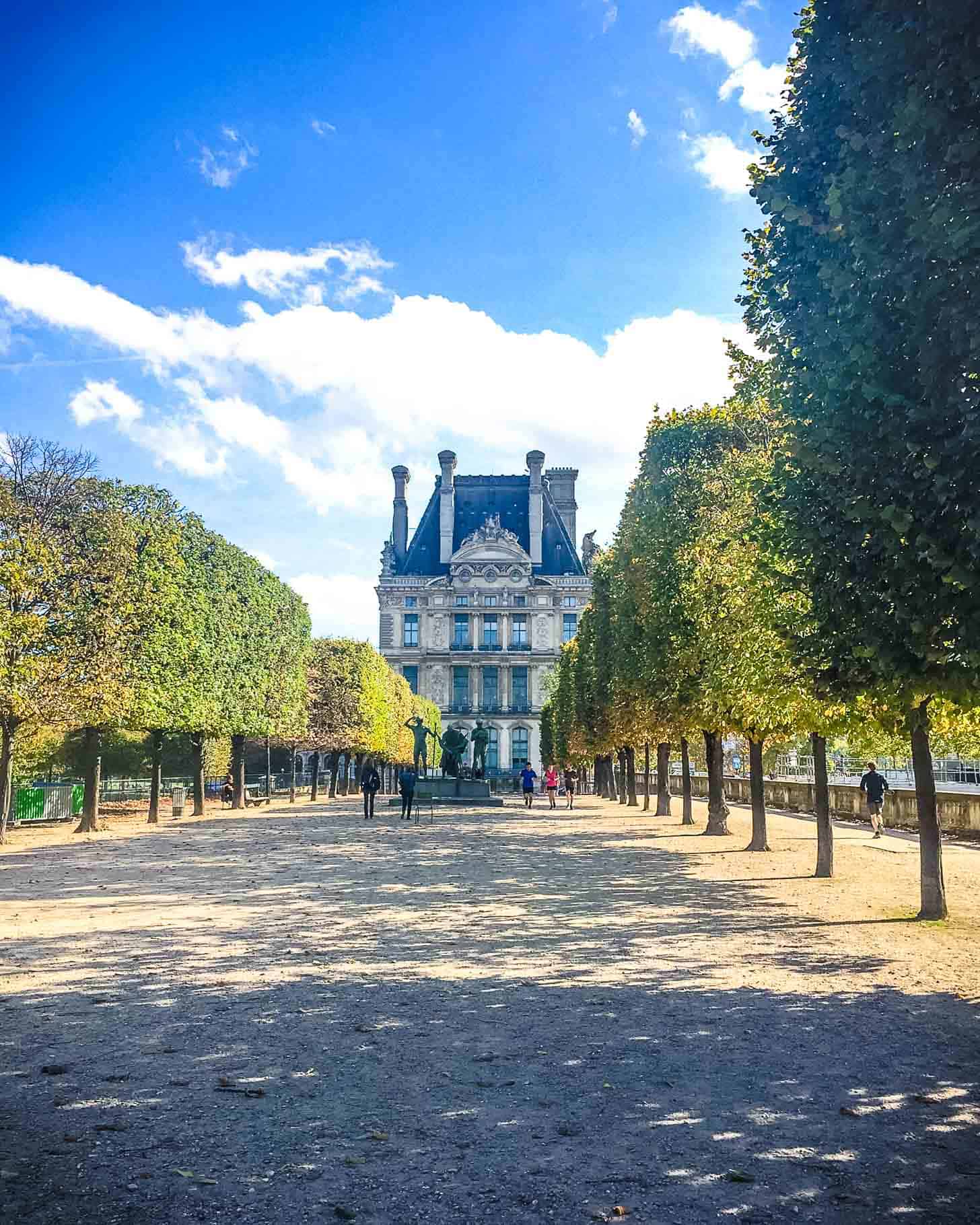 Where we Stayed – Le Marais
After much debate, we changed our lodging plans about a month before the trip. We had originally booked at a big, historical hotel close to major attractions. The allure of room service and housekeeping was pretty tempting, but we started having second thoughts as the trip approached. It's more our style to have an apartment to ourselves, a fridge in which to stash pastries and space to just relax and read and sip coffee if the mood strikes. So the hotel got the boot and we booked a charming apartment on AirBnB in busy, artsy Le Marais. The decision was a good one. Here's the AirBnB – it was great!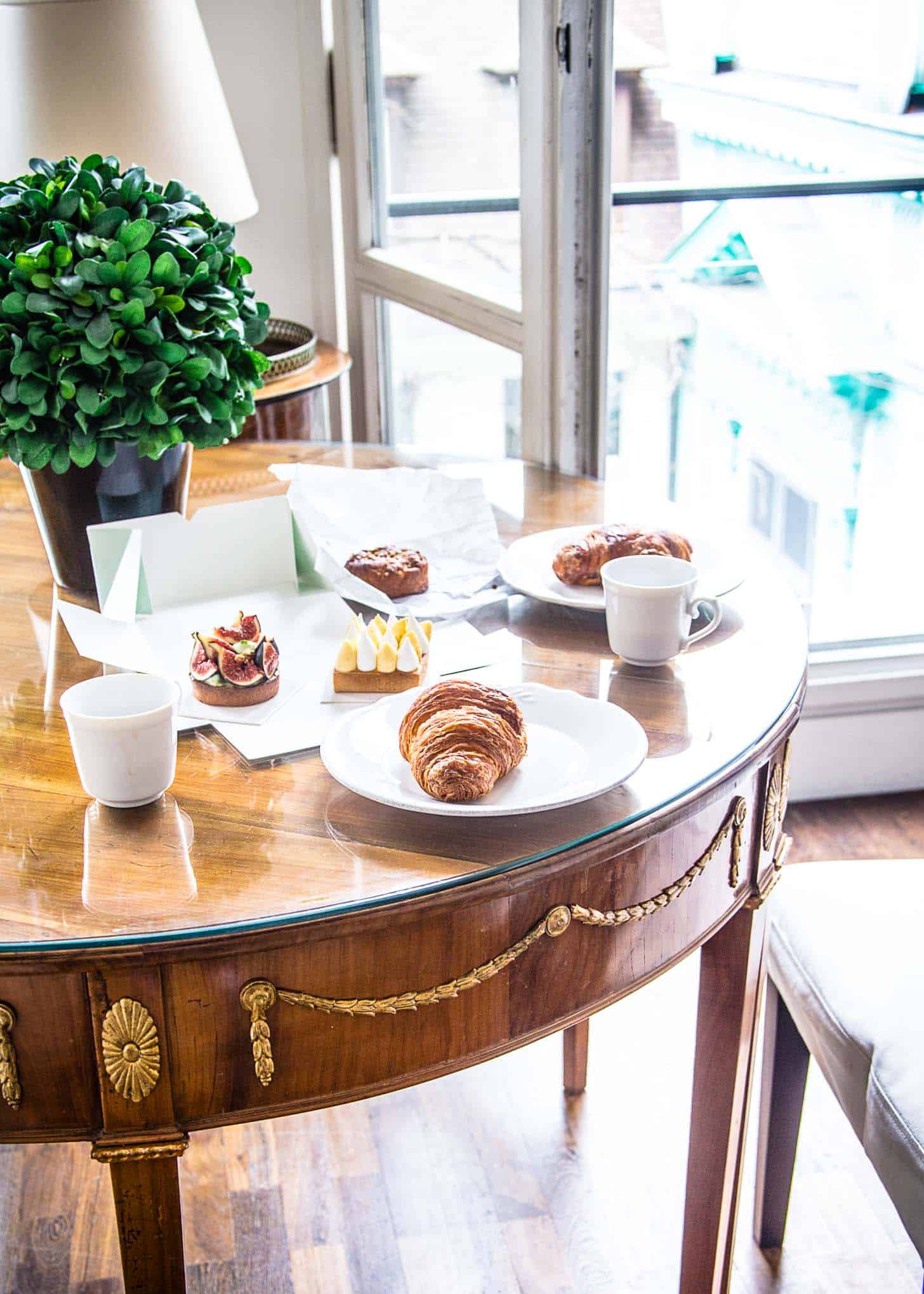 We loved staying in Le Marais, particularly in an apartment overlooking a quiet courtyard. It was peaceful and quiet in the apartment, but there was a ton of action right out our front door.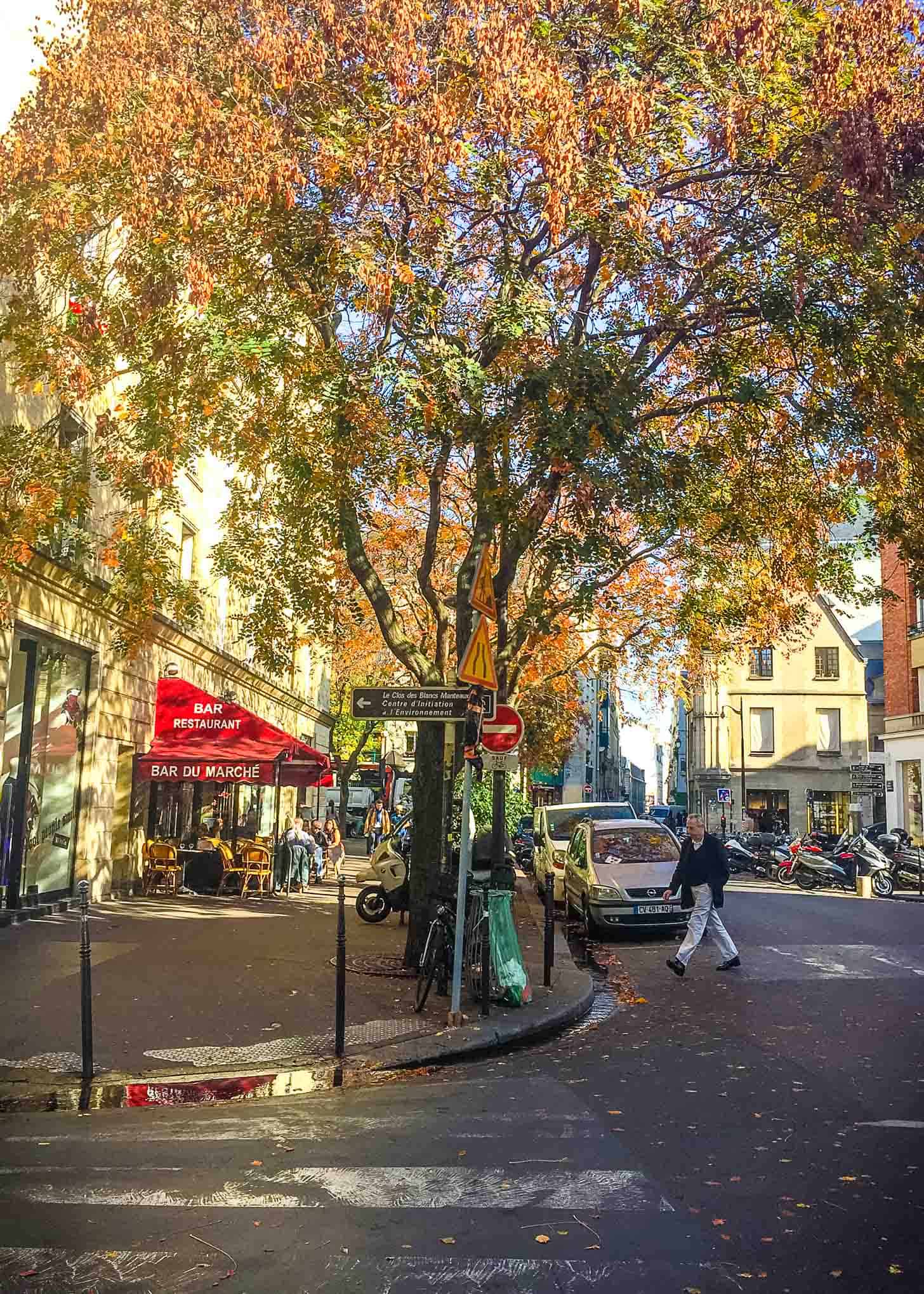 And so much great food.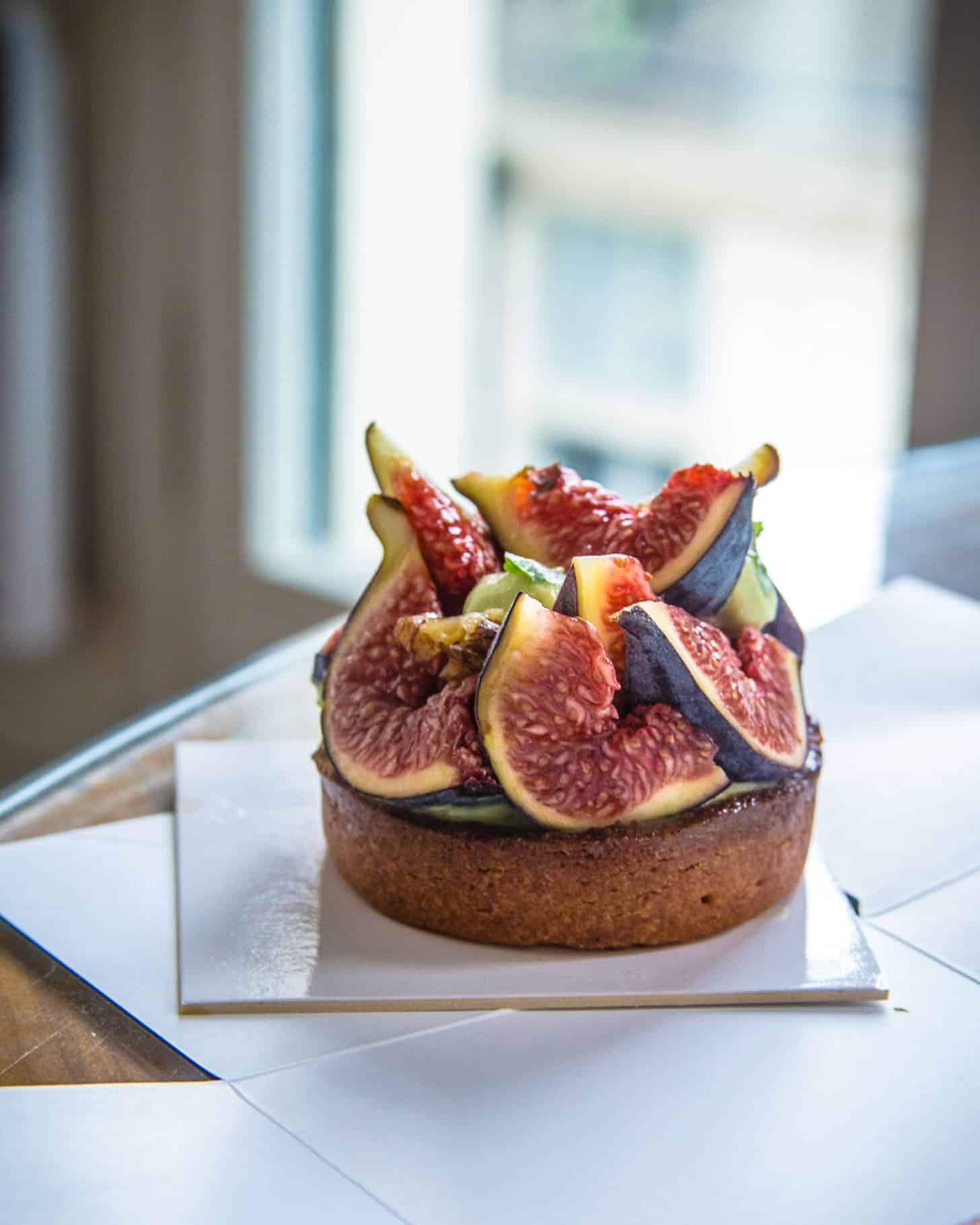 And wine.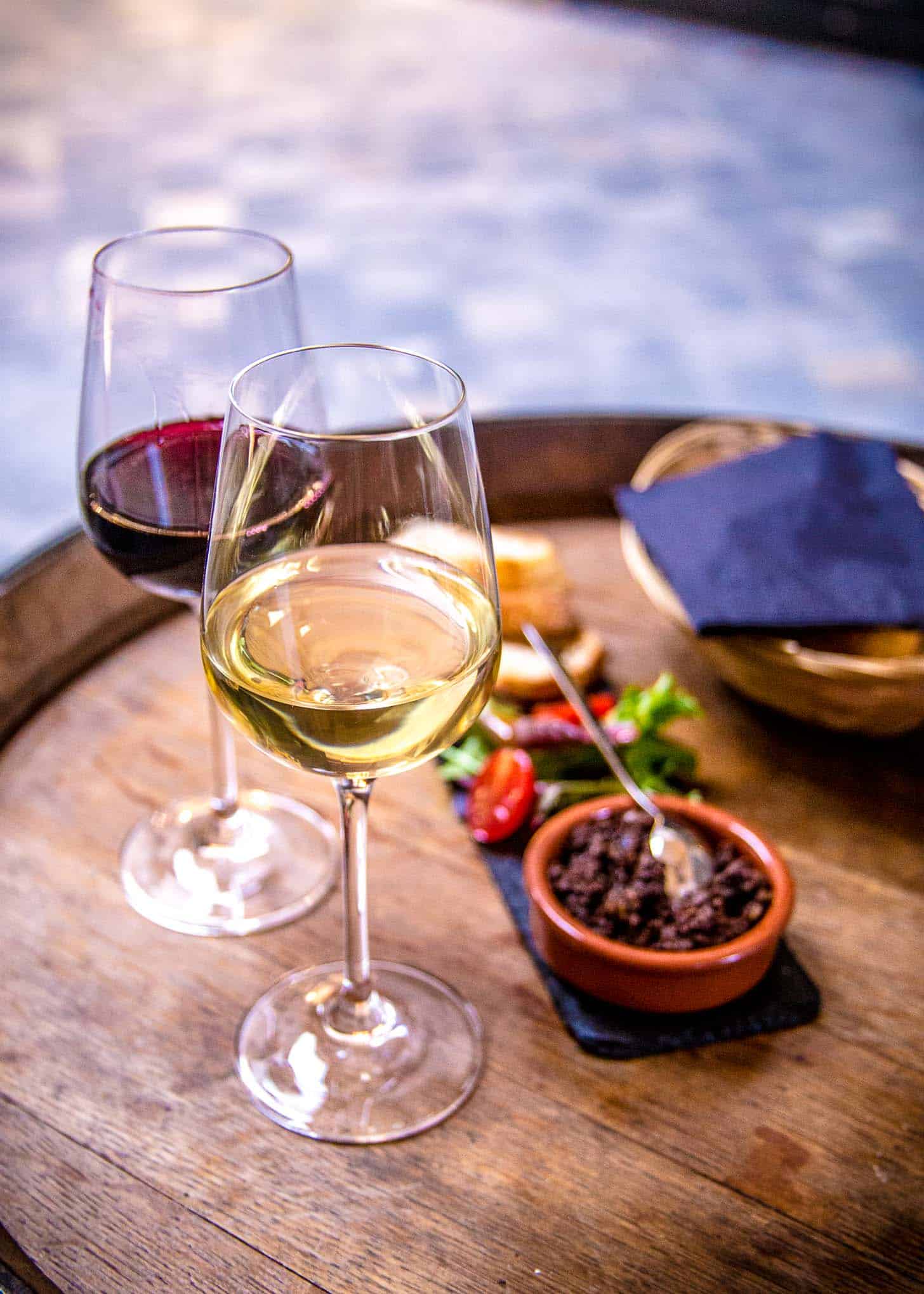 What we Did – The Classics
I studied in Paris for a semester in college (though you couldn't have guessed it from the way I butchered the language this trip), but this was Frank's first visit. So we made sure to check out the big museums and major attractions.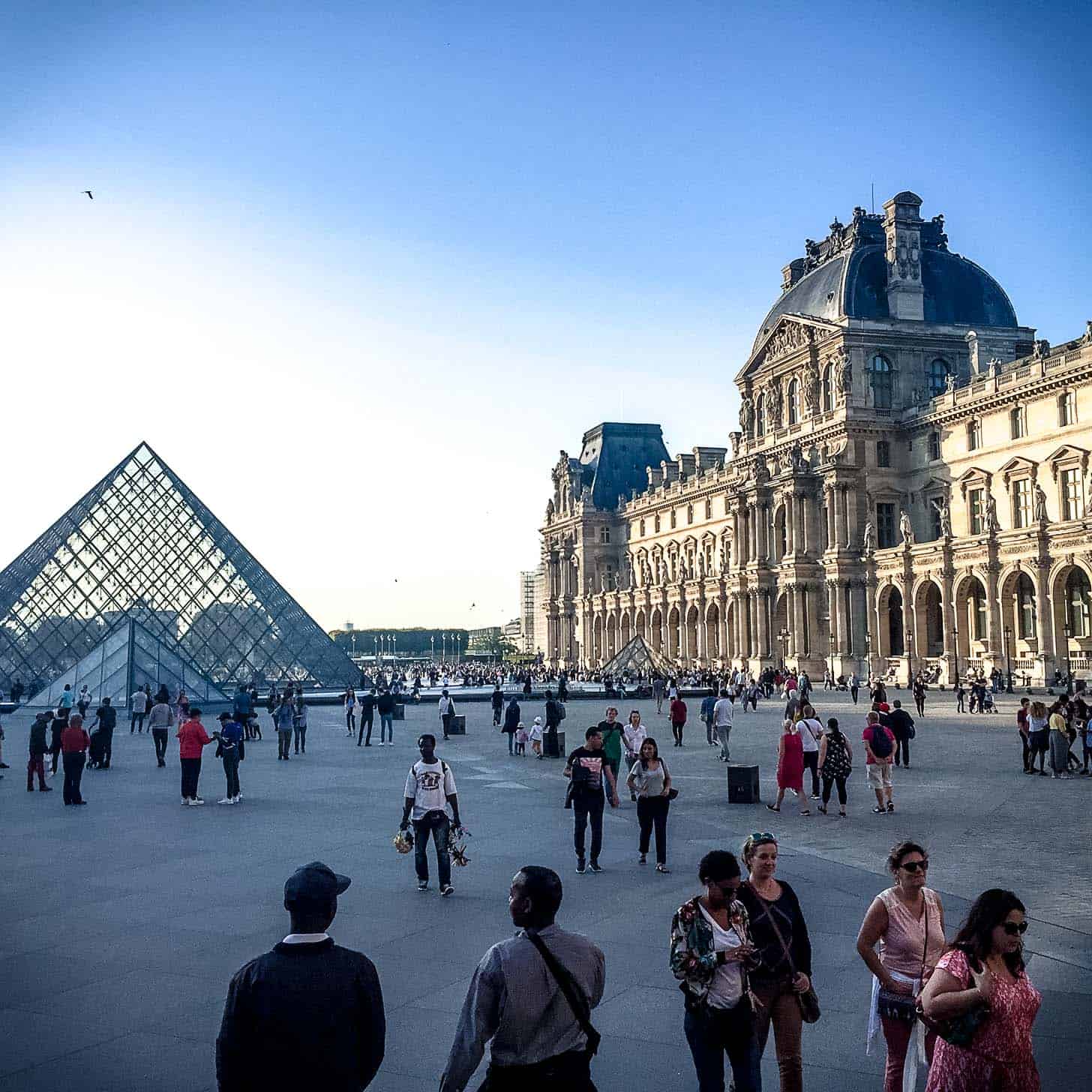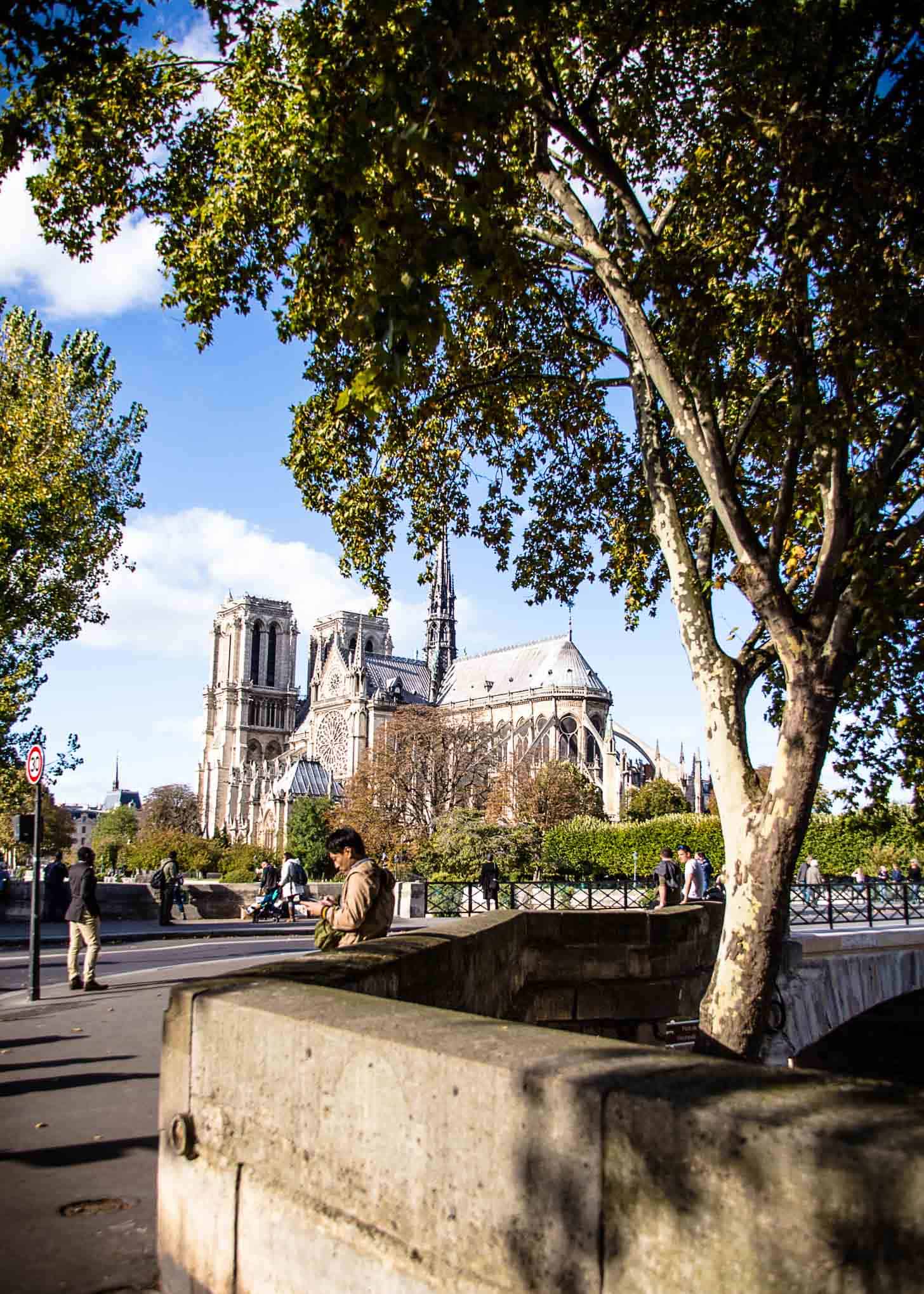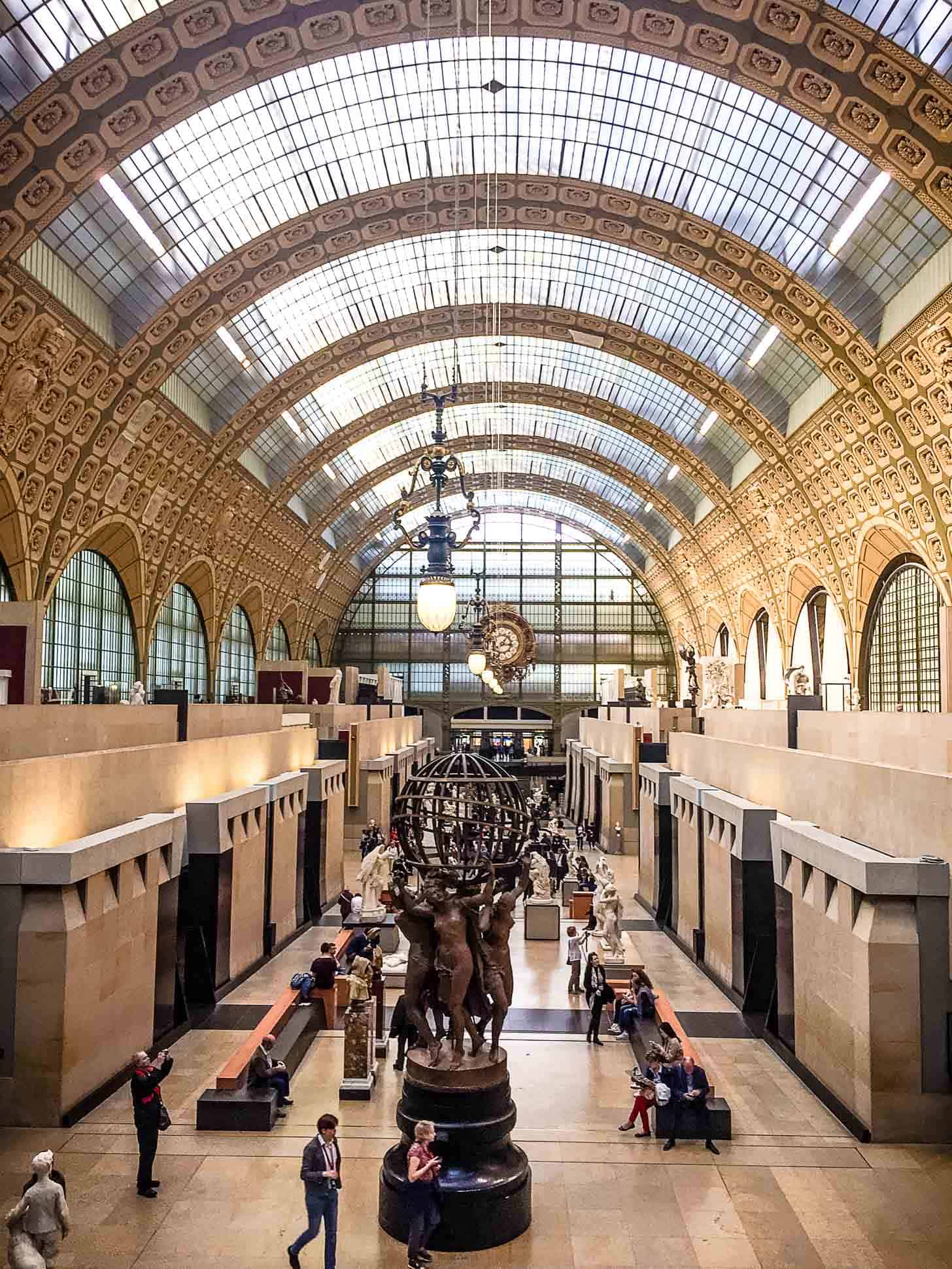 Think we could cram a few more people around the Mona Lisa?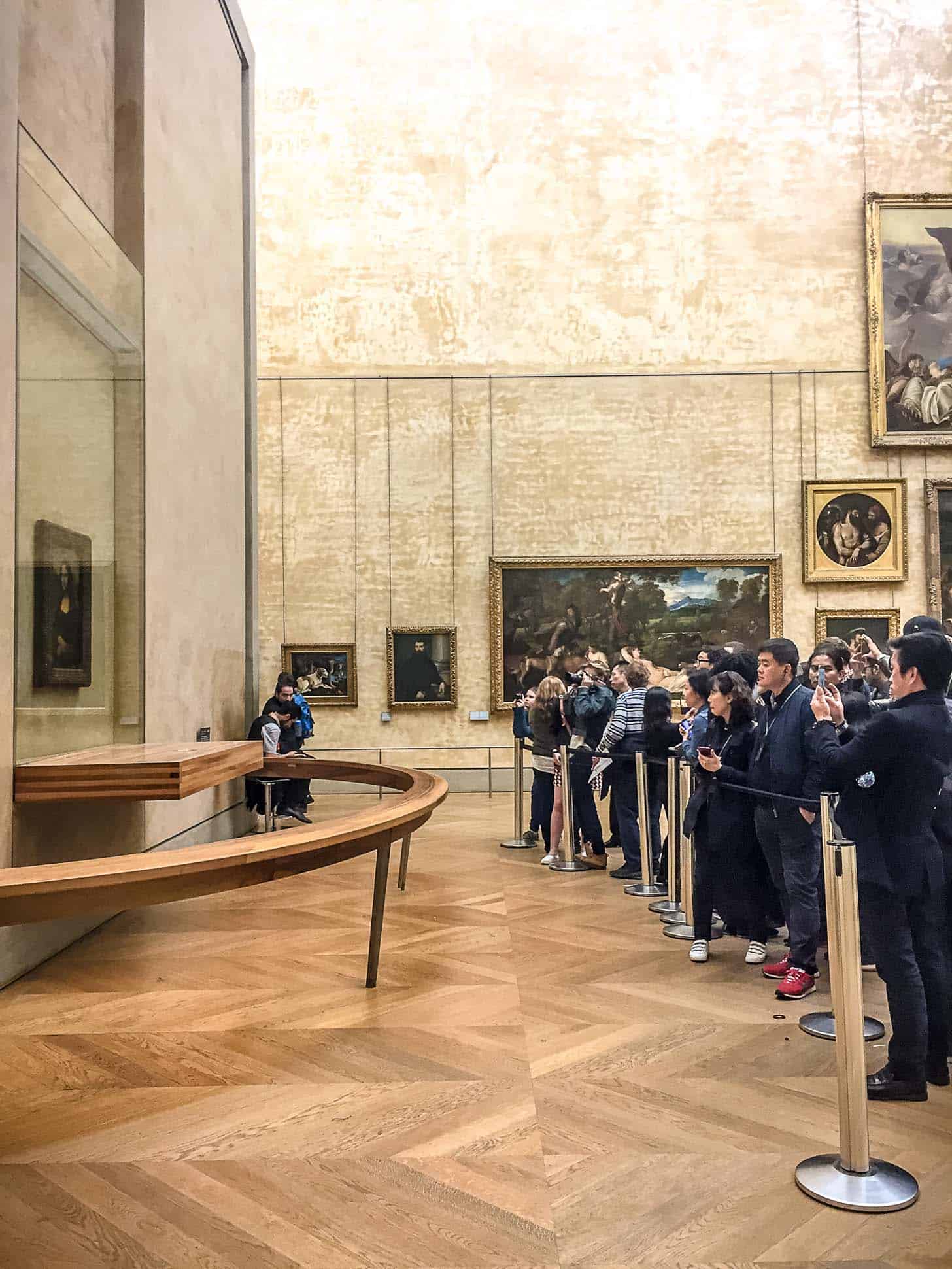 Halfway through the week, Frank started accusing me of avoiding the Eiffel Tower altogether, so we made sure to cross that one off the list. As has been said by millions before and will be said by millions after, she sure is pretty.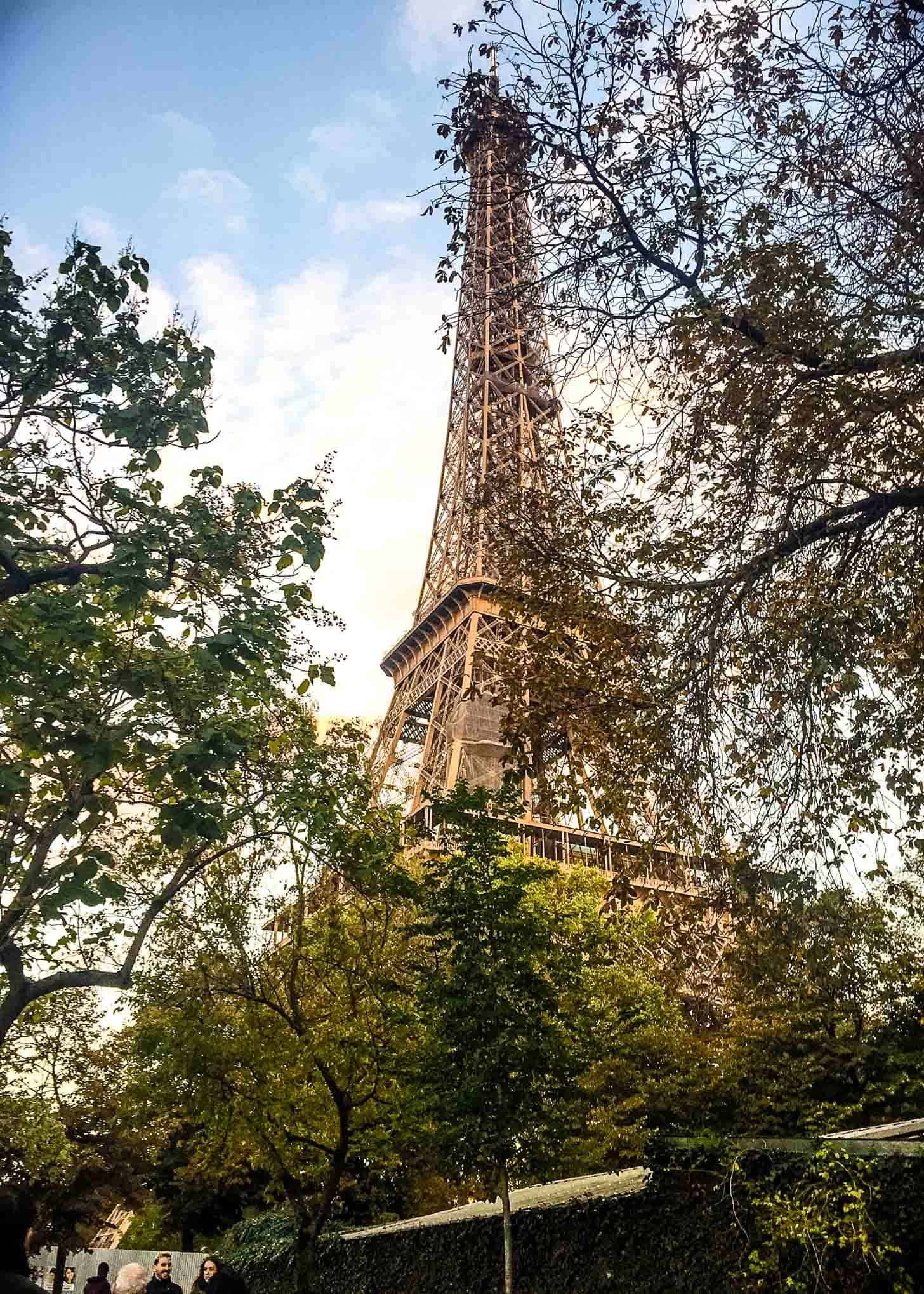 Especially all glittery at night.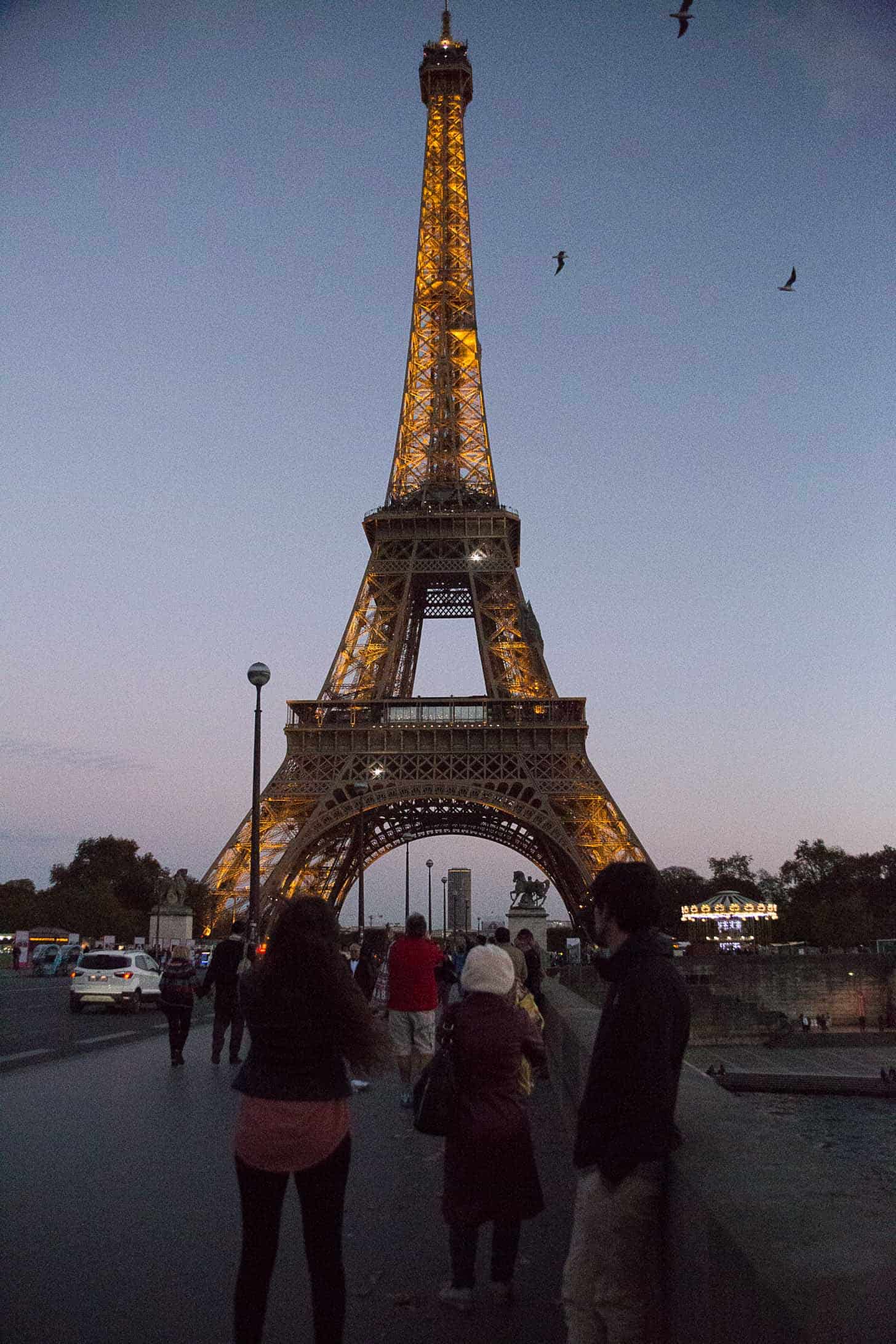 What we Did – New Finds
In addition to hitting the hot spots, we did a couple new things that we both absolutely loved.
Paris by Mouth Food Tour (more on this coming in a separate post)
Lonely Planet Walking Tour – Montmartre
Château de Versailles – The King's Private Apartments Tour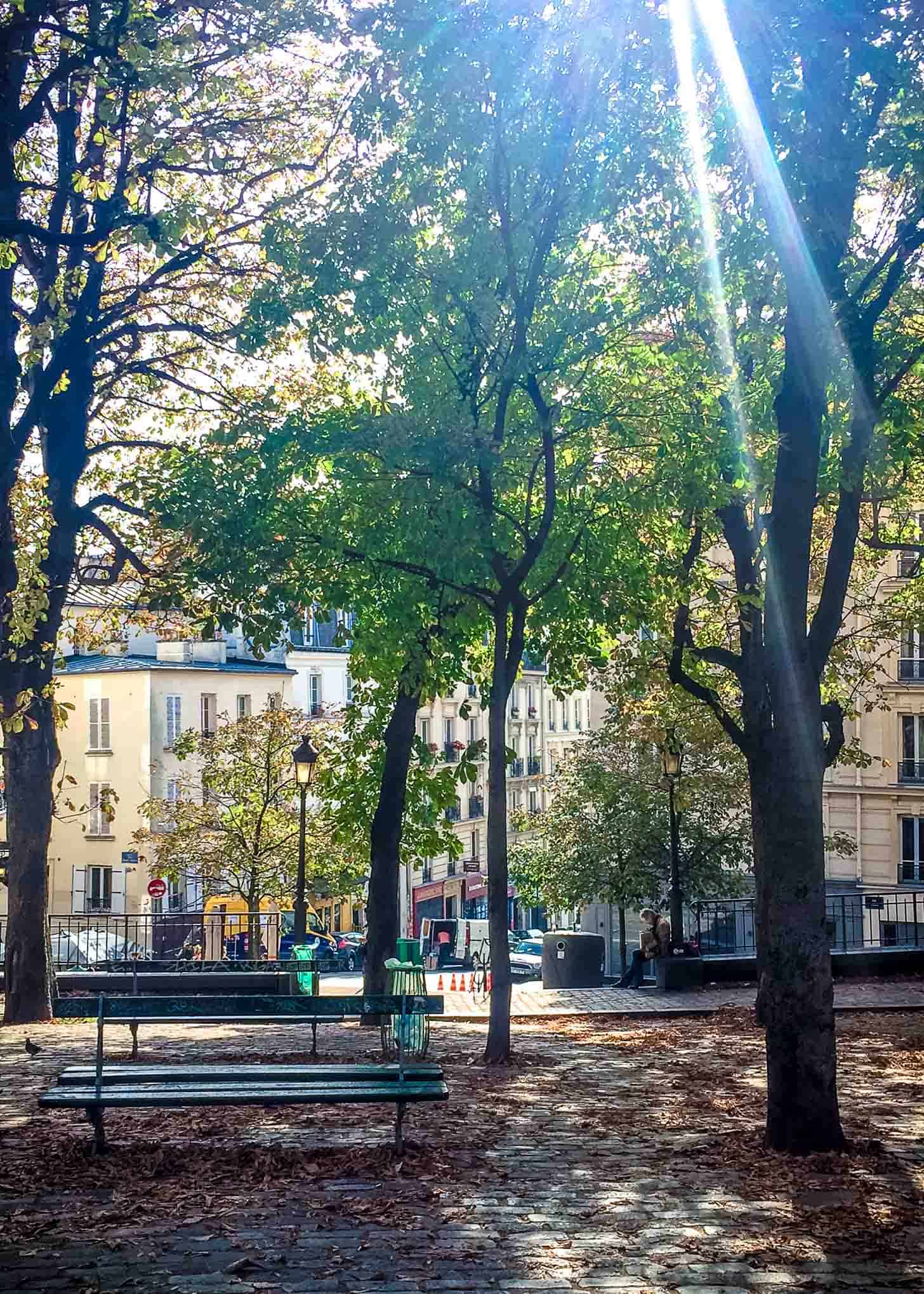 In the past, when I've gone to see Sacré-Coeur (the church at the top of the hill in Montmartre) I've exited the metro and walked straight to the top. But being without the kiddos on a sunny day in Paris lends itself to meandering, so Frank found an hour-long walking tour in the pages of Lonely Planet. The tour wound around this charming neighborhood, giving us a glimpse of the much quieter streets that exist apart from the tourist bustle at the top.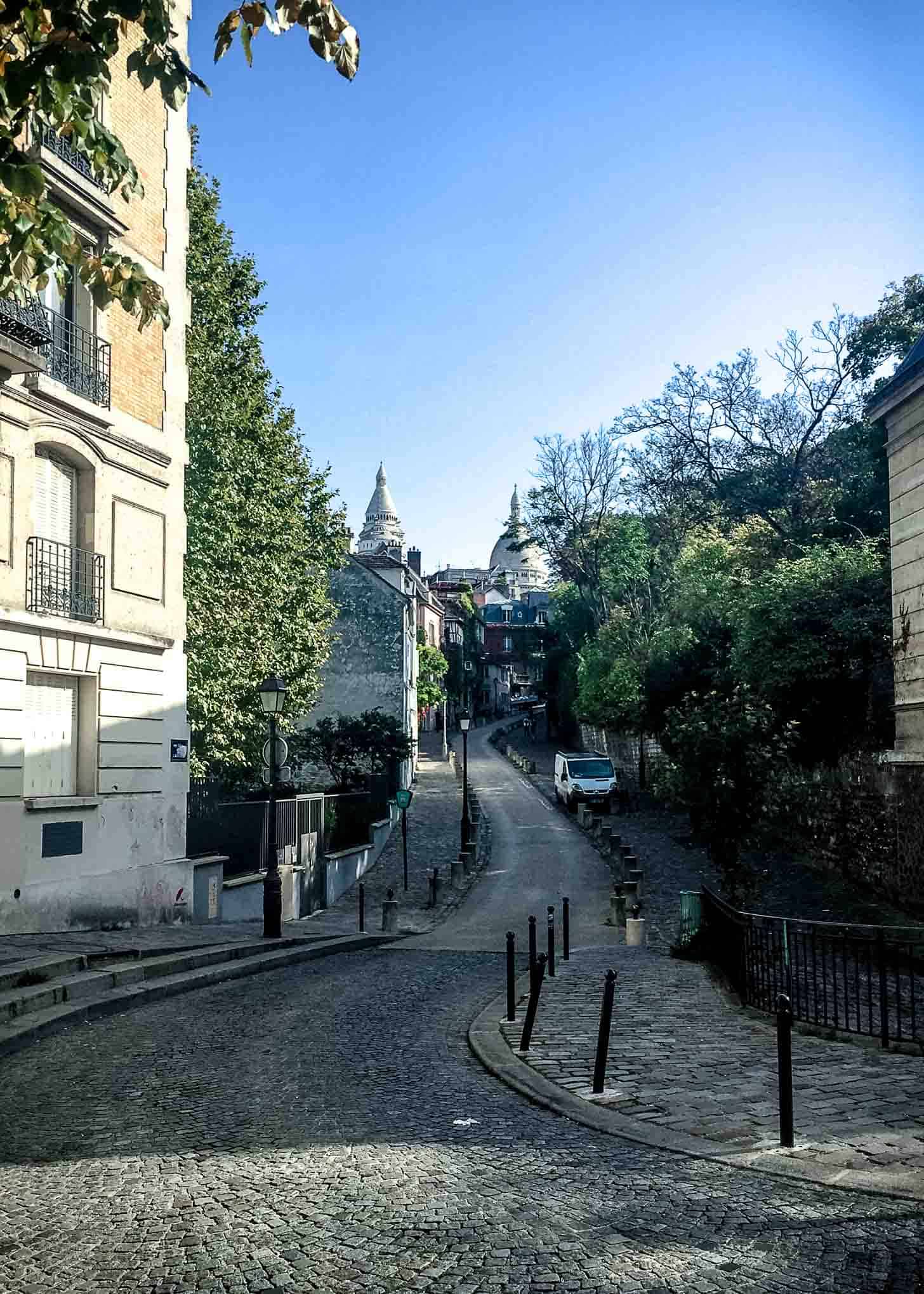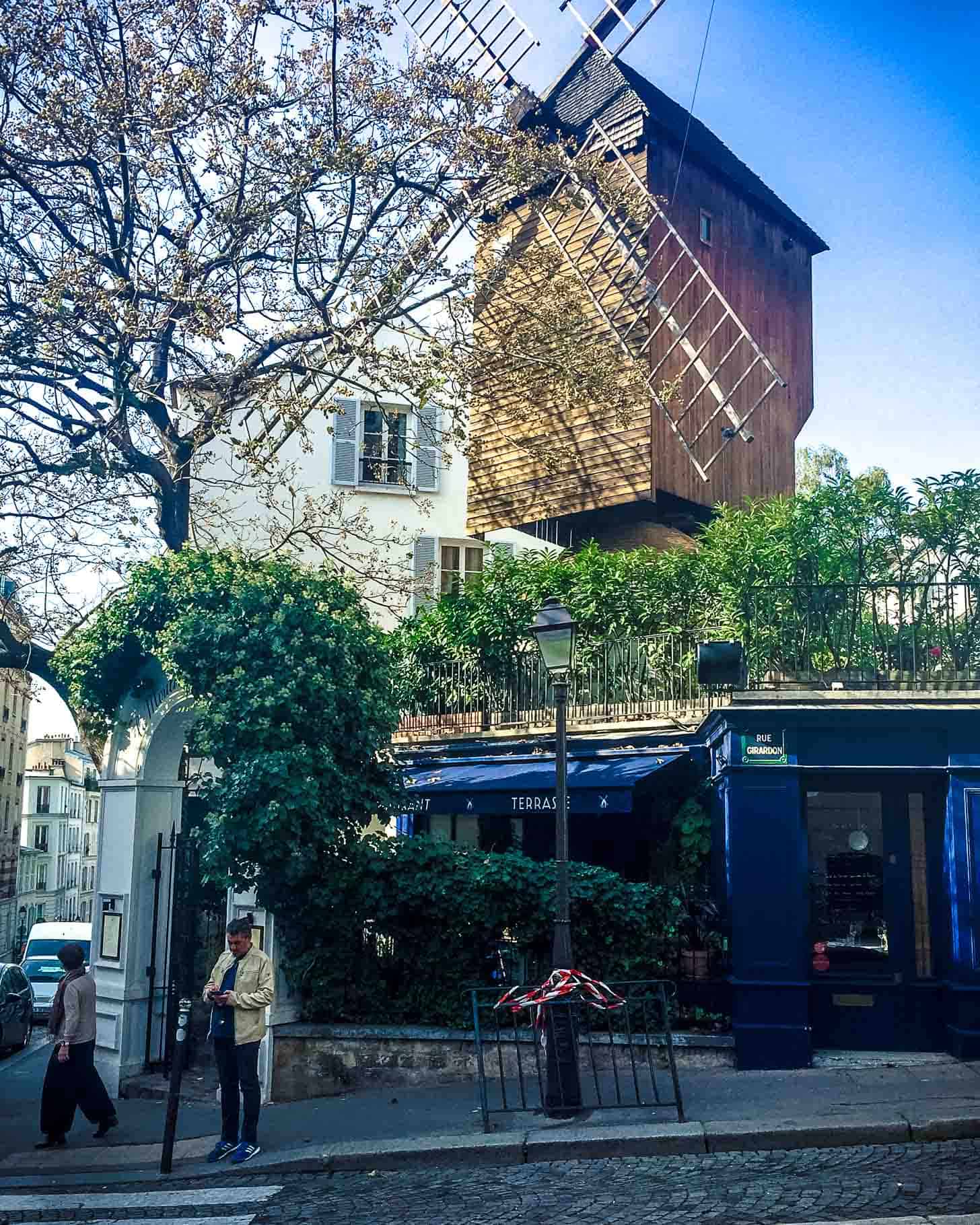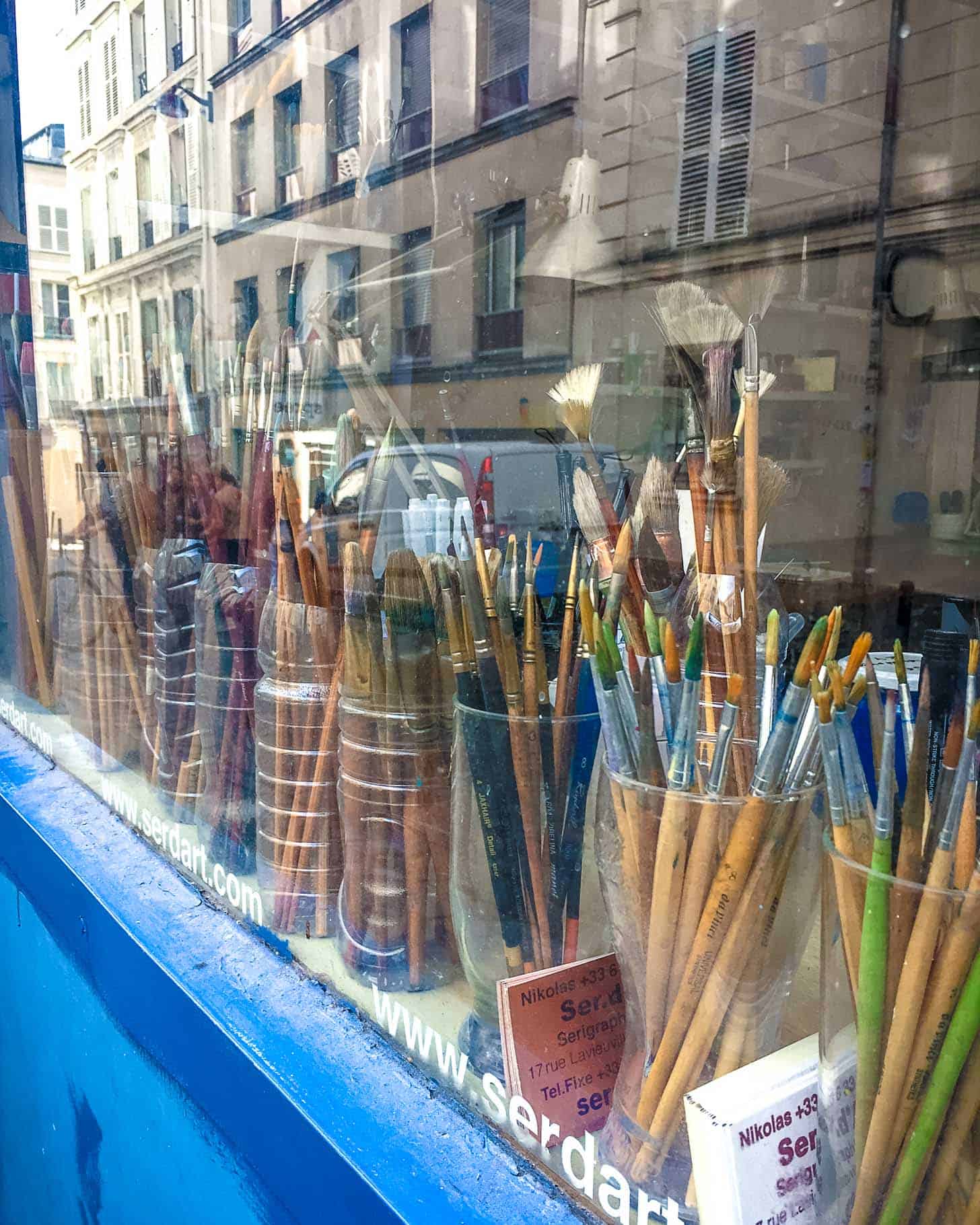 There were sweet cafes and tiny art shops and this children's store that I fell instantly in love with – Petit Pan. I wanted to buy out the entire place to decorate Molly and Clara's room.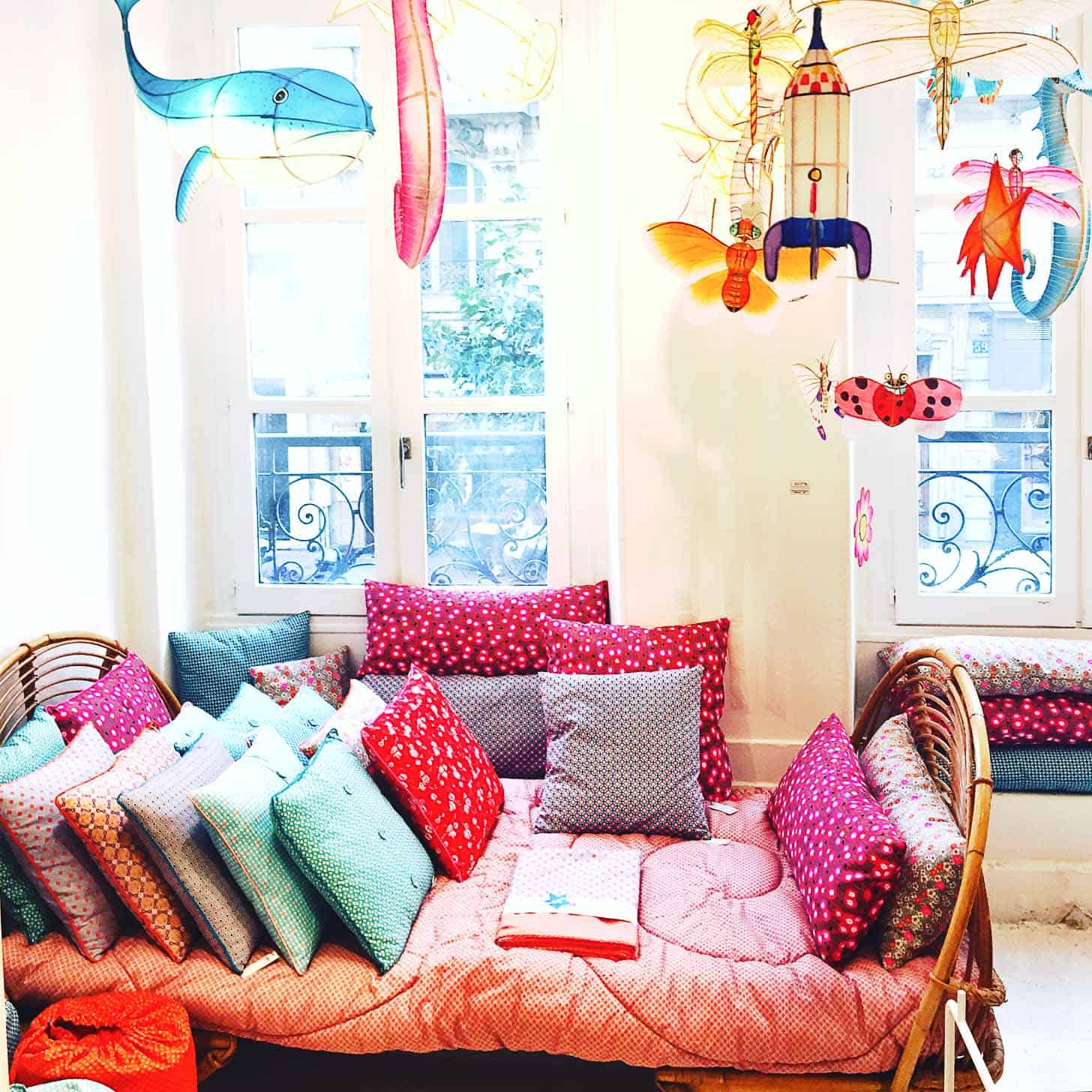 And then there was our day at Versailles. Frank did some research and booked us into a group tour of the King's Private Apartments. The private apartments were used by Kings Louis XIV, Louis XV and Louis XVI (phew – that's a lot of Louis') for more day-to-day living a bit out of the public eye. We had a tour guide and a group of about 20, so it was a great way to ask questions and see part of the castle in relative peace.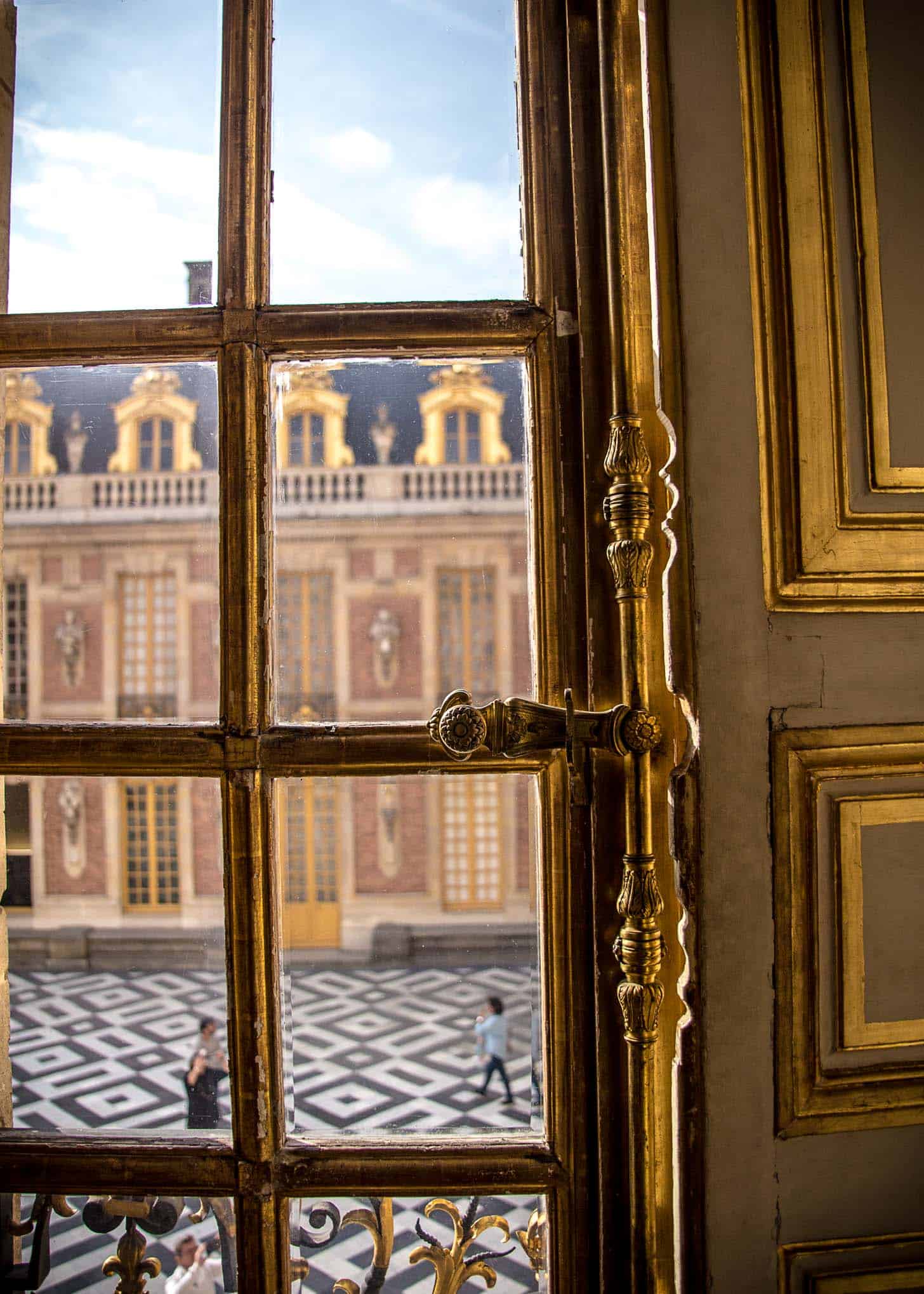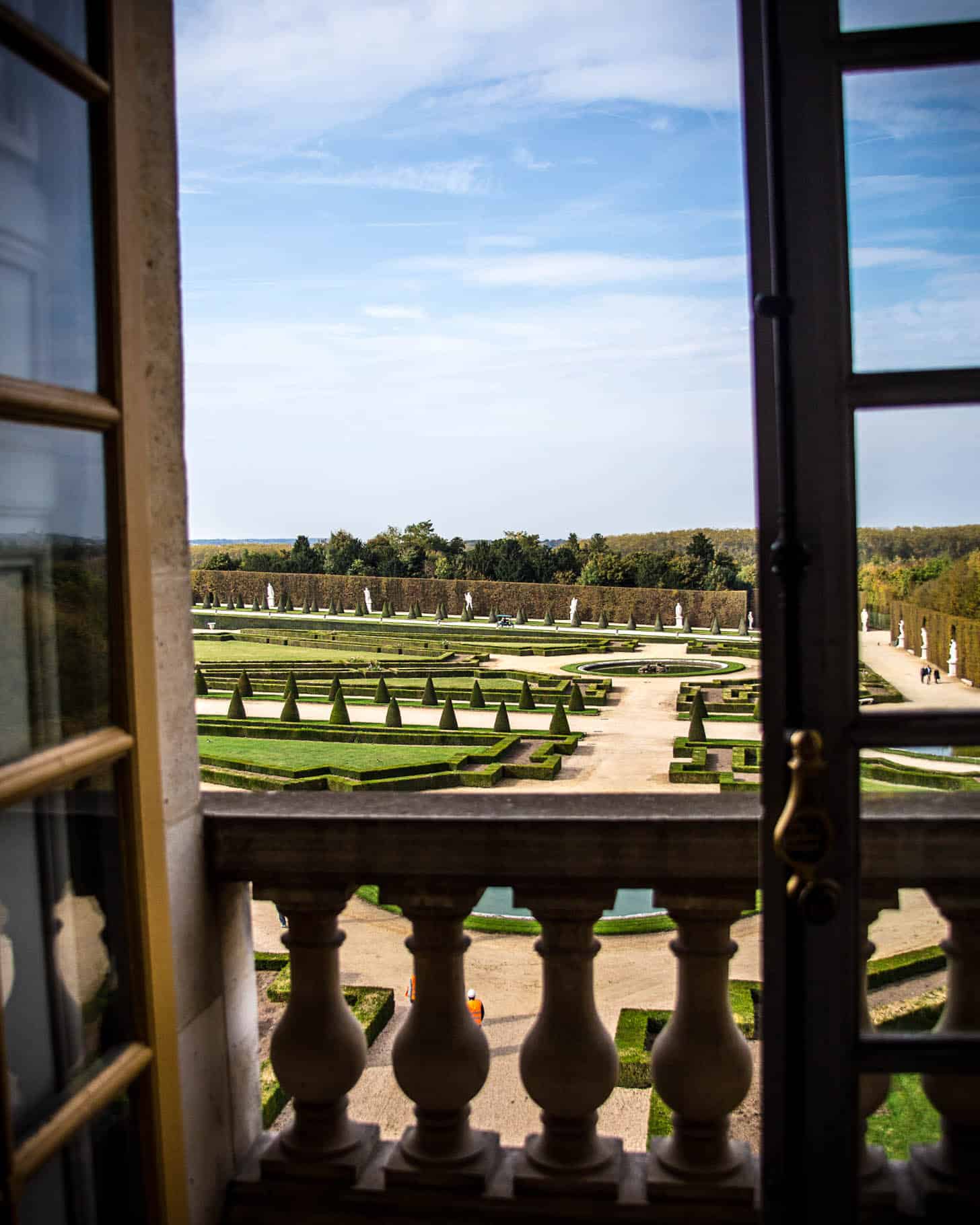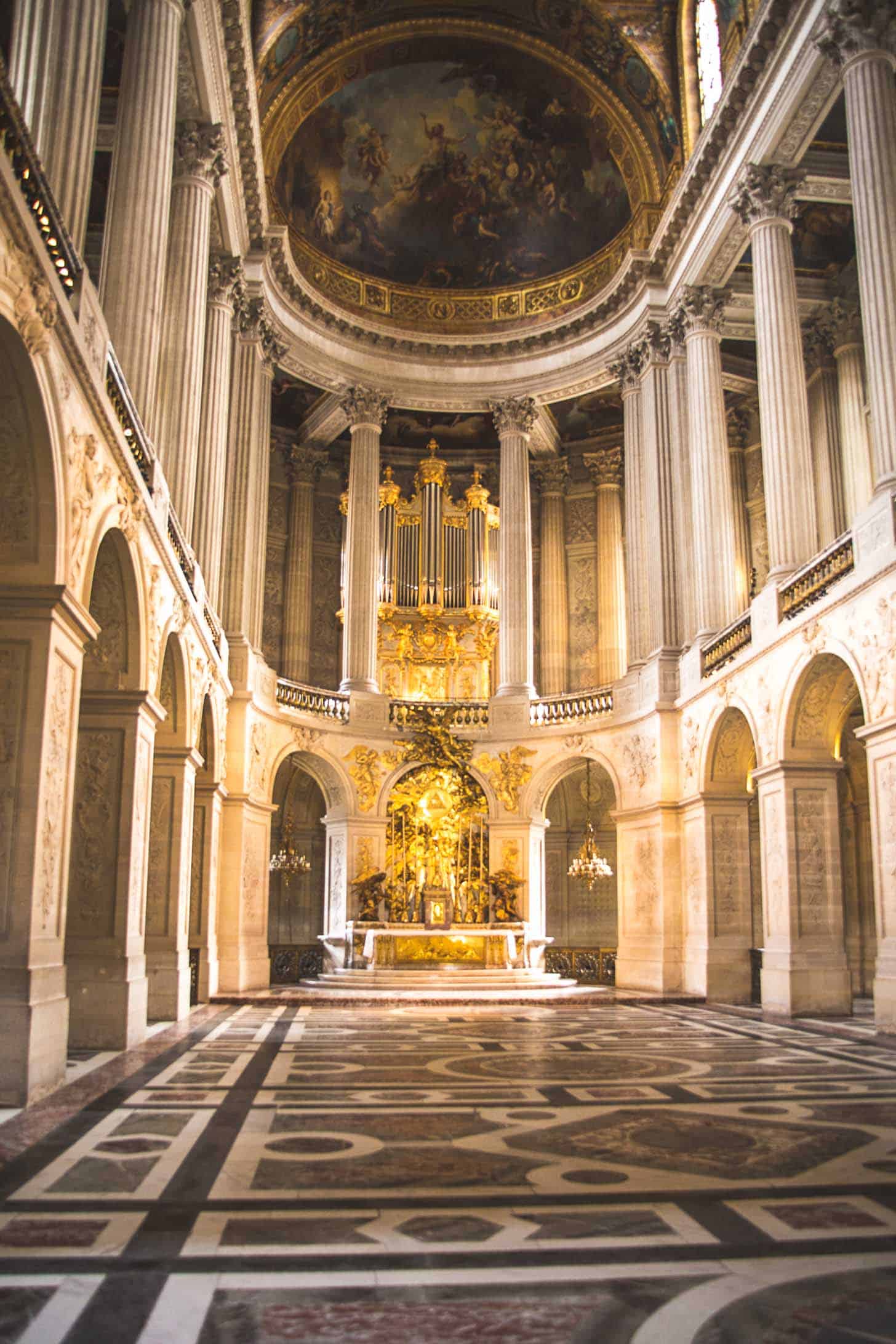 We also ate well at Versailles as you'll see below…
Where we Ate
Fortunately, you can't shake a baguette in Paris without hitting an awesome restaurant. The most memorable for us were:
JaJa – a charming courtyard bistro in Le Marais
Ore – Alain Ducasse's restaurant inside Château de Versailles (offers light breakfast and lunch)
La Rôtisserie D'Argent – upscale bistro, featuring a life-changing duck confit and roast potatoes
Verjus – a vegetable-centric tasting menu by an American-born, French-inspired chef
Café des Musées – classic French food in Le Marais (no pictures of this one, but the Boeuf Bourguignon was out of this world)
Caractère De Cochon (42 Rue Charlot) – a tiny, hole-in-the-wall charcuterie shop in Le Marais
JaJa was just outside the door to our apartment and we could have happily dined there every day of our trip. We stumbled in on the first day we arrived, a little bleary-eyed, but thankful for the recommendation from our AirBnB's owner. The food was seasonal and creative. Black Pork with Sesame Chips for him, House-made Tagliatelle with Squash and Wild Mushrooms for her. A glass of rosé for both. It was the perfect meal to kick off the week.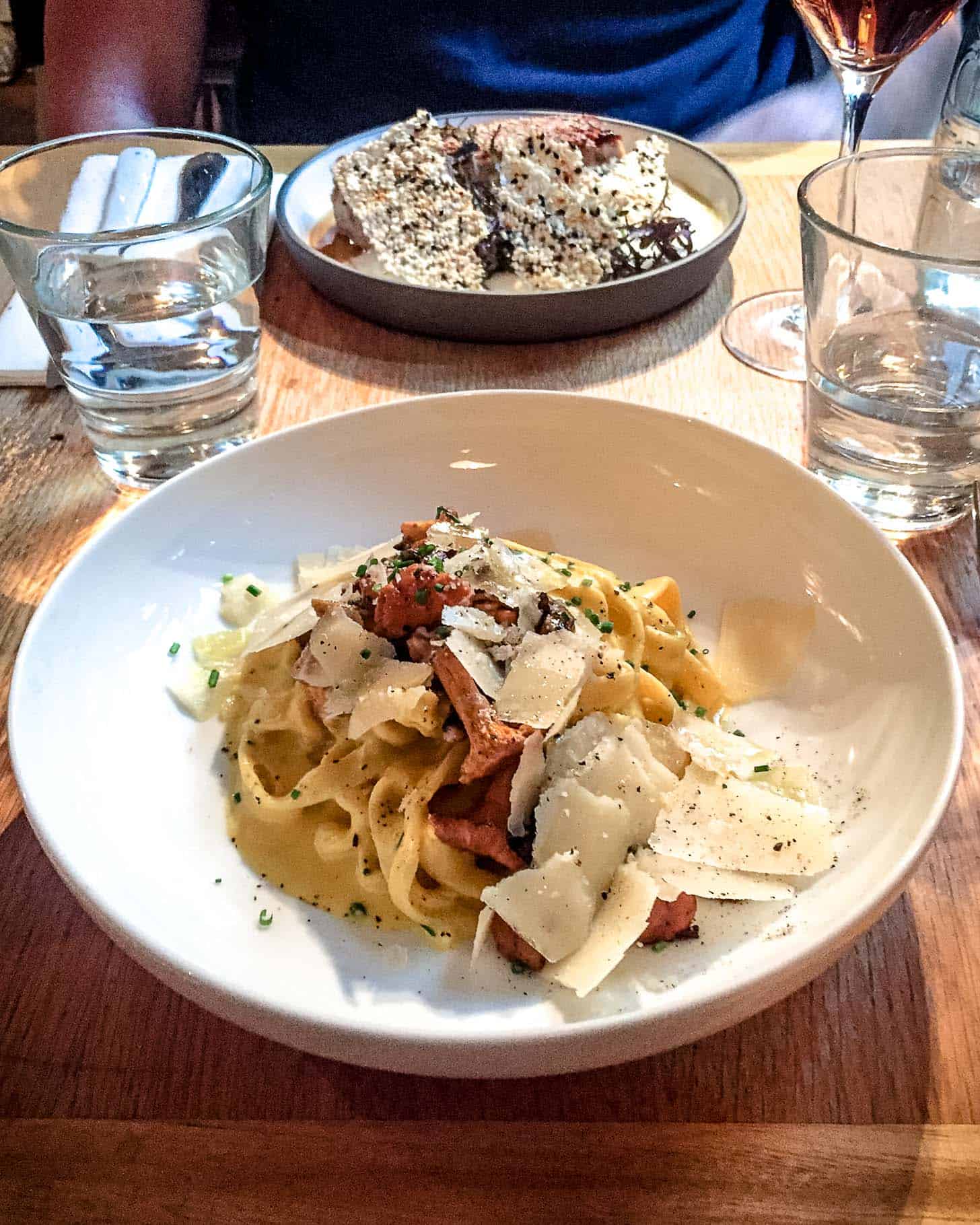 Ore at Château de Versailles was a breath of fresh air after the throngs of tourists roaming the grounds of the castle. The food was beautiful and fresh, the dining room was decked out in gold but still light and airy.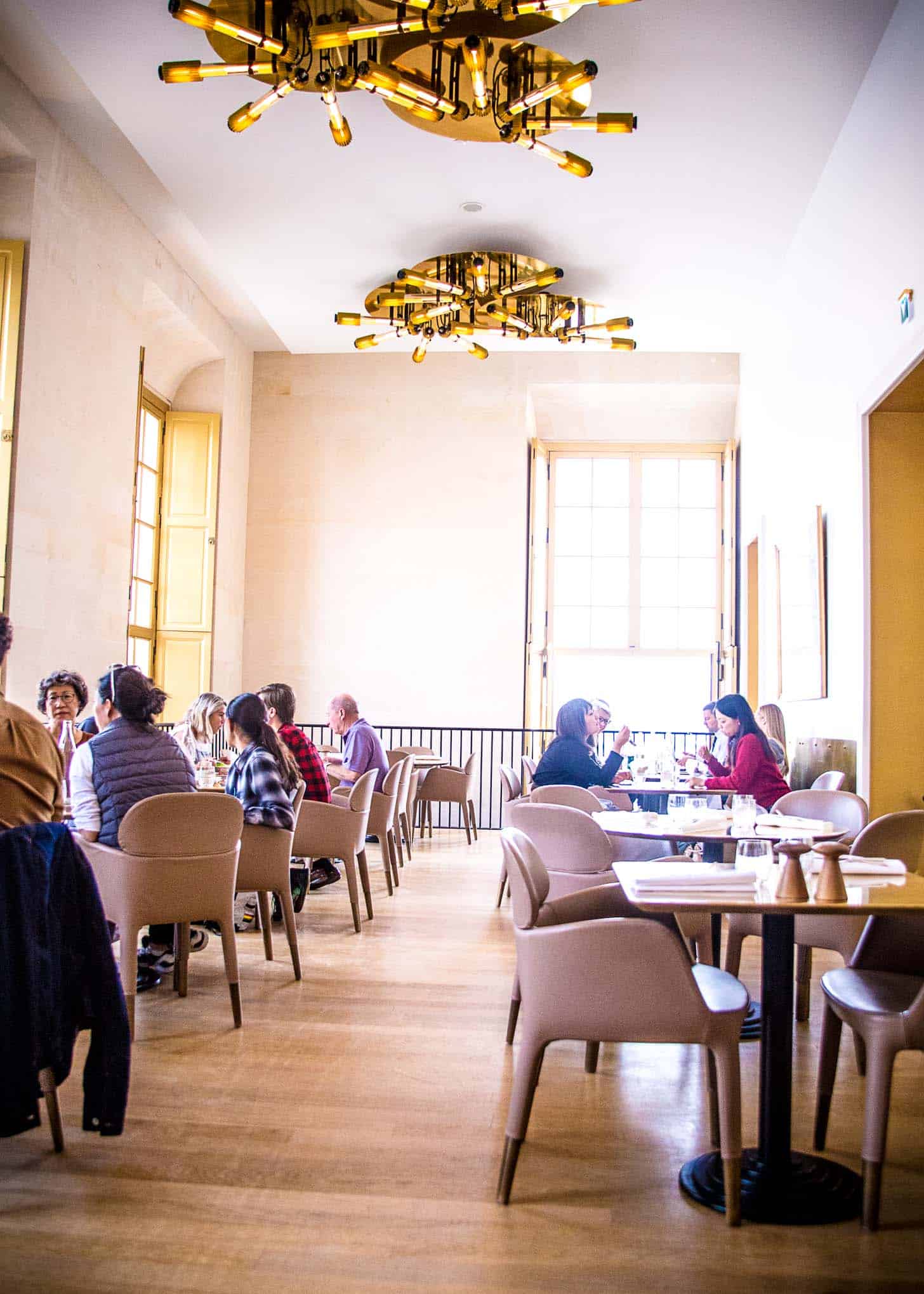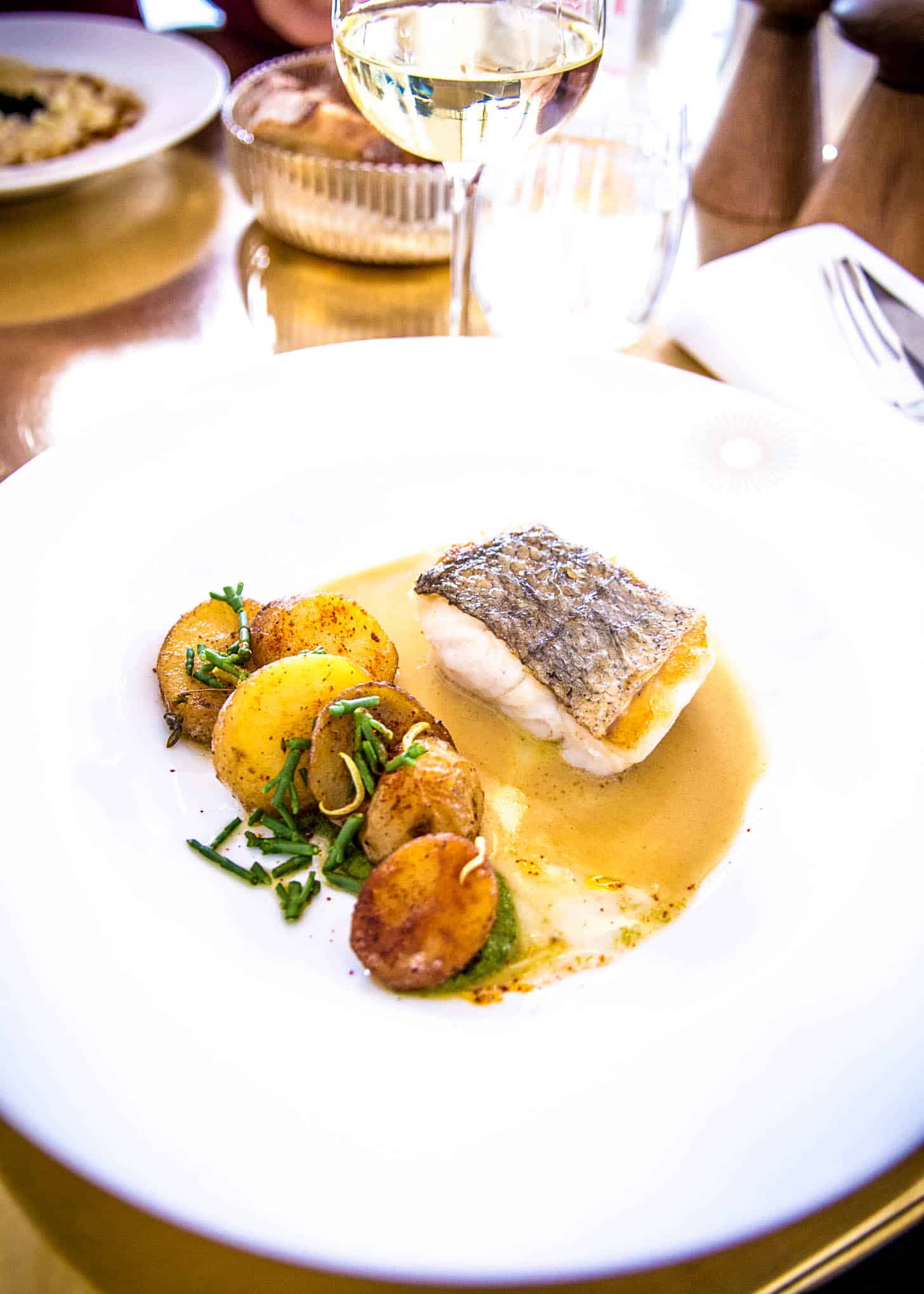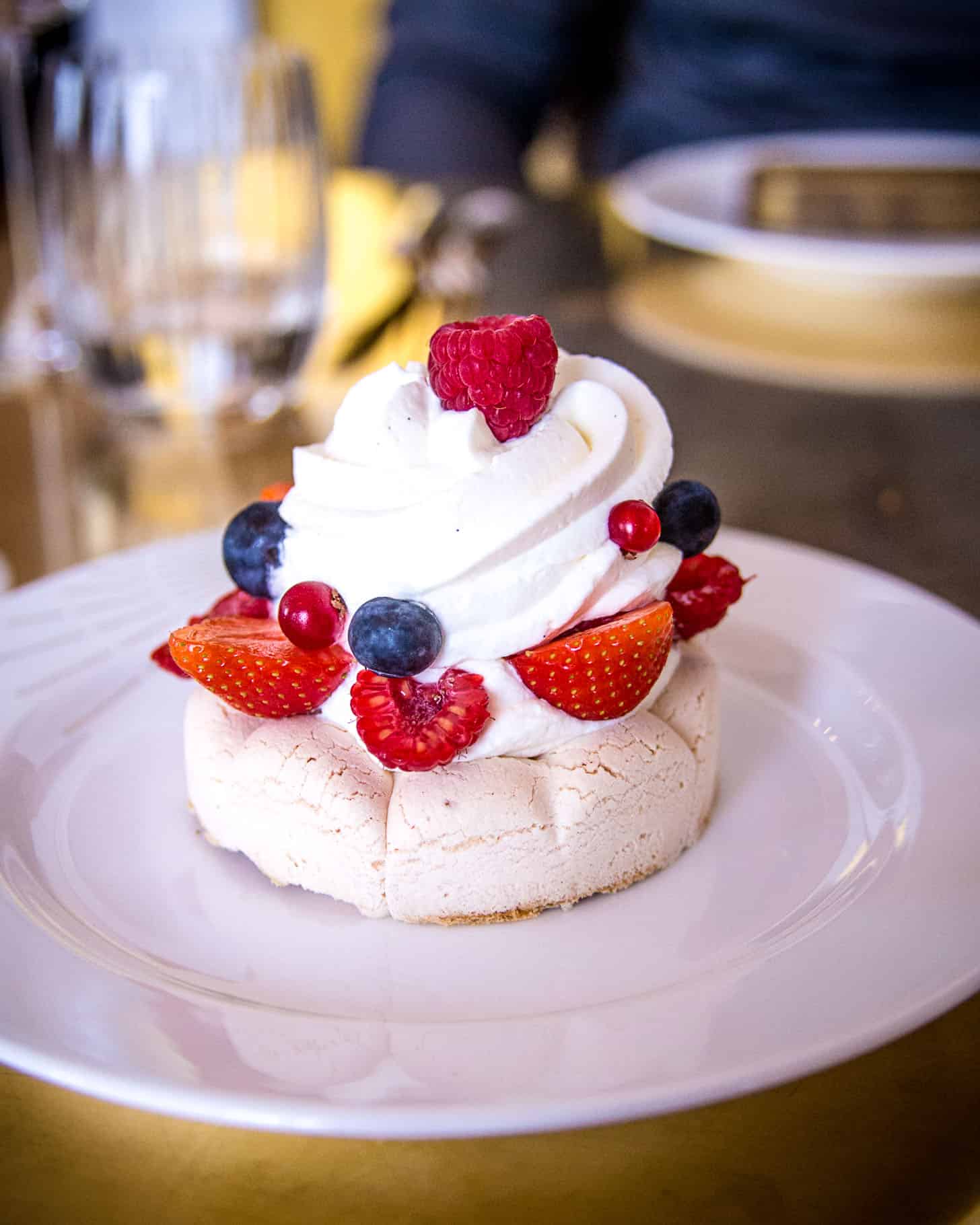 I discovered La Rôtisserie D'Argent on David Leibovitz's blog and the simple menu just sounded good for a cool fall day. Spit-roasted chicken and duck confit with potatoes any way you can imagine. Frank had mashed, I had roasted. They tucked us in a little table side-by-side and we could have sat there all day. Actually…I think we left this lunch at about 3pm, so I guess we nearly did.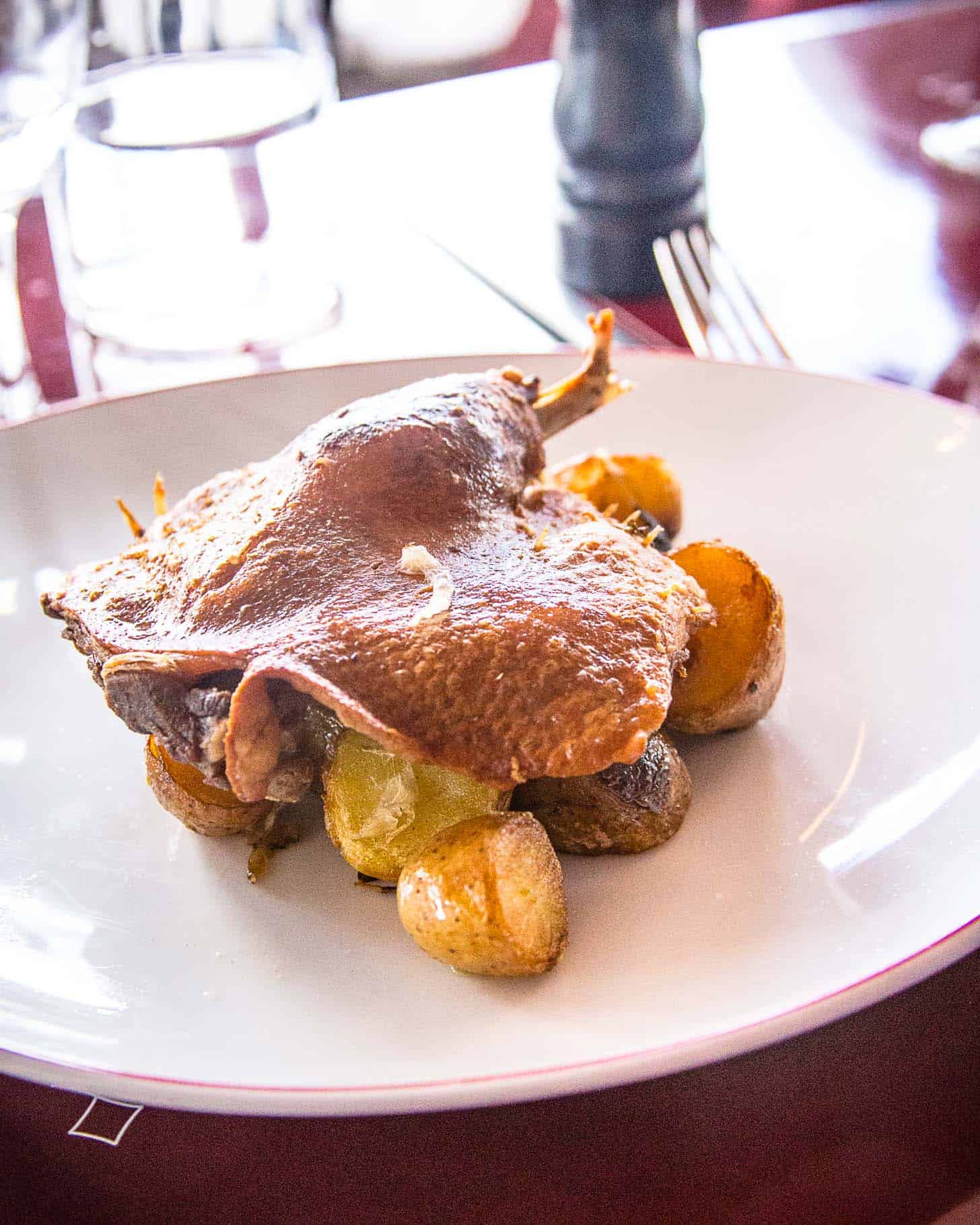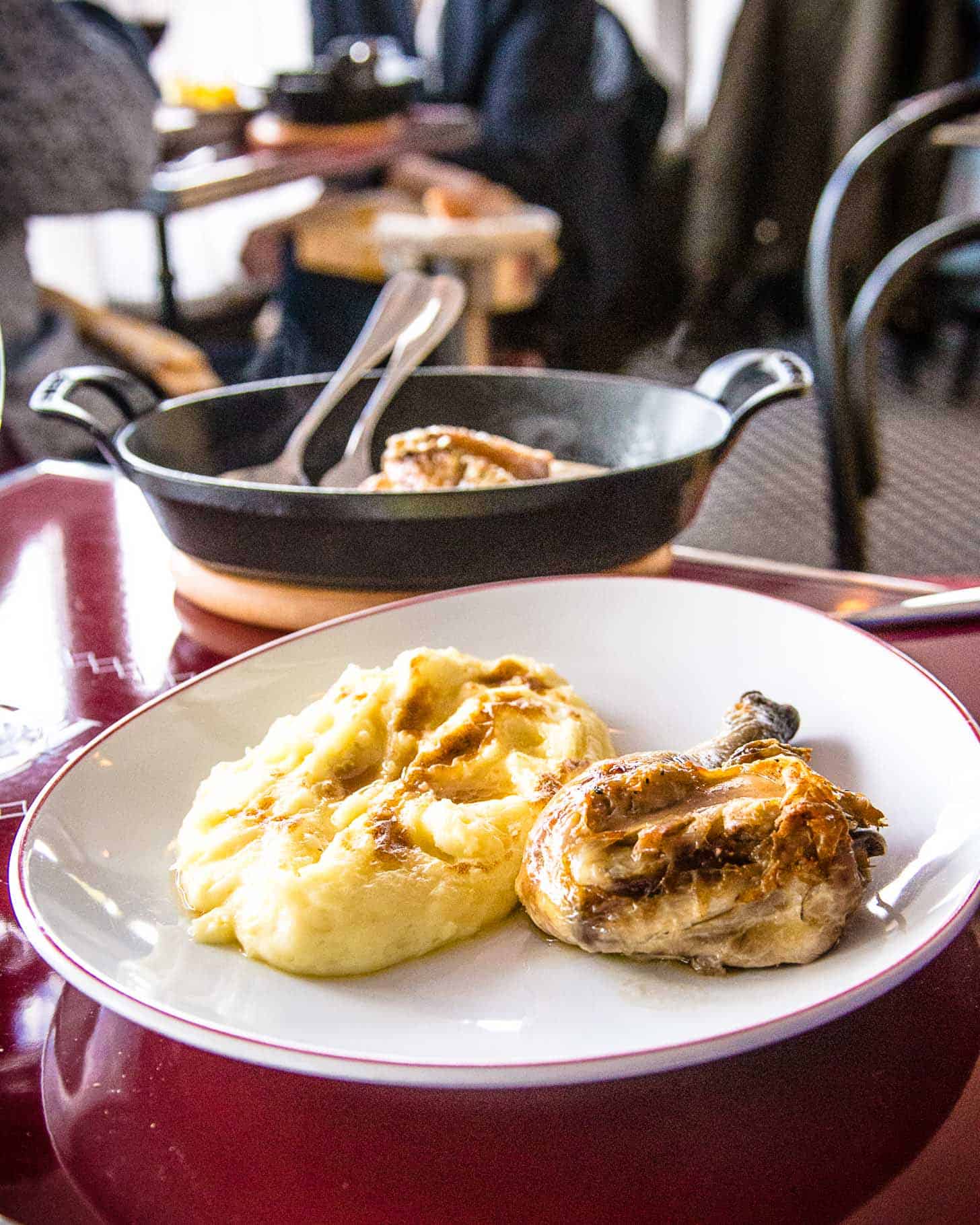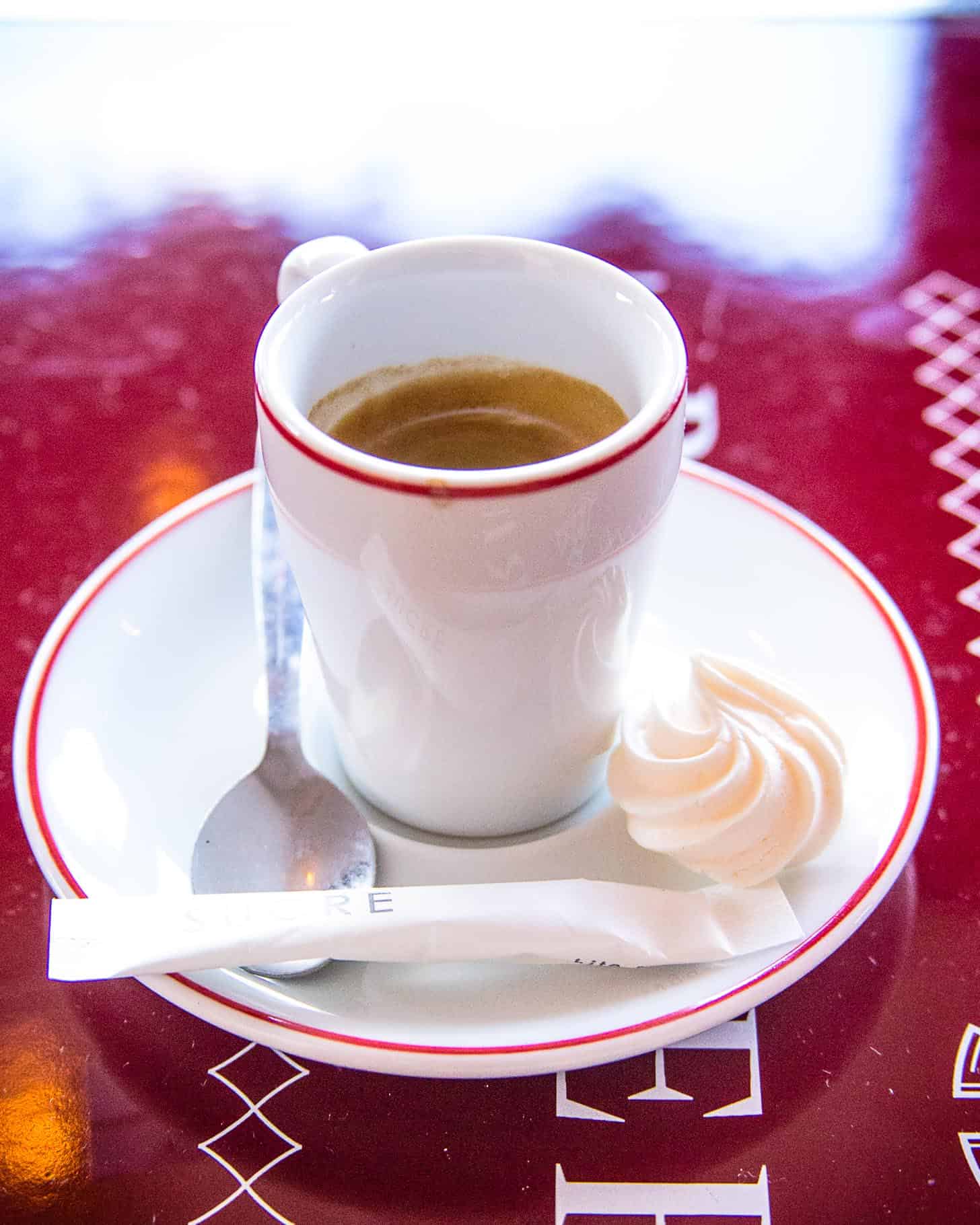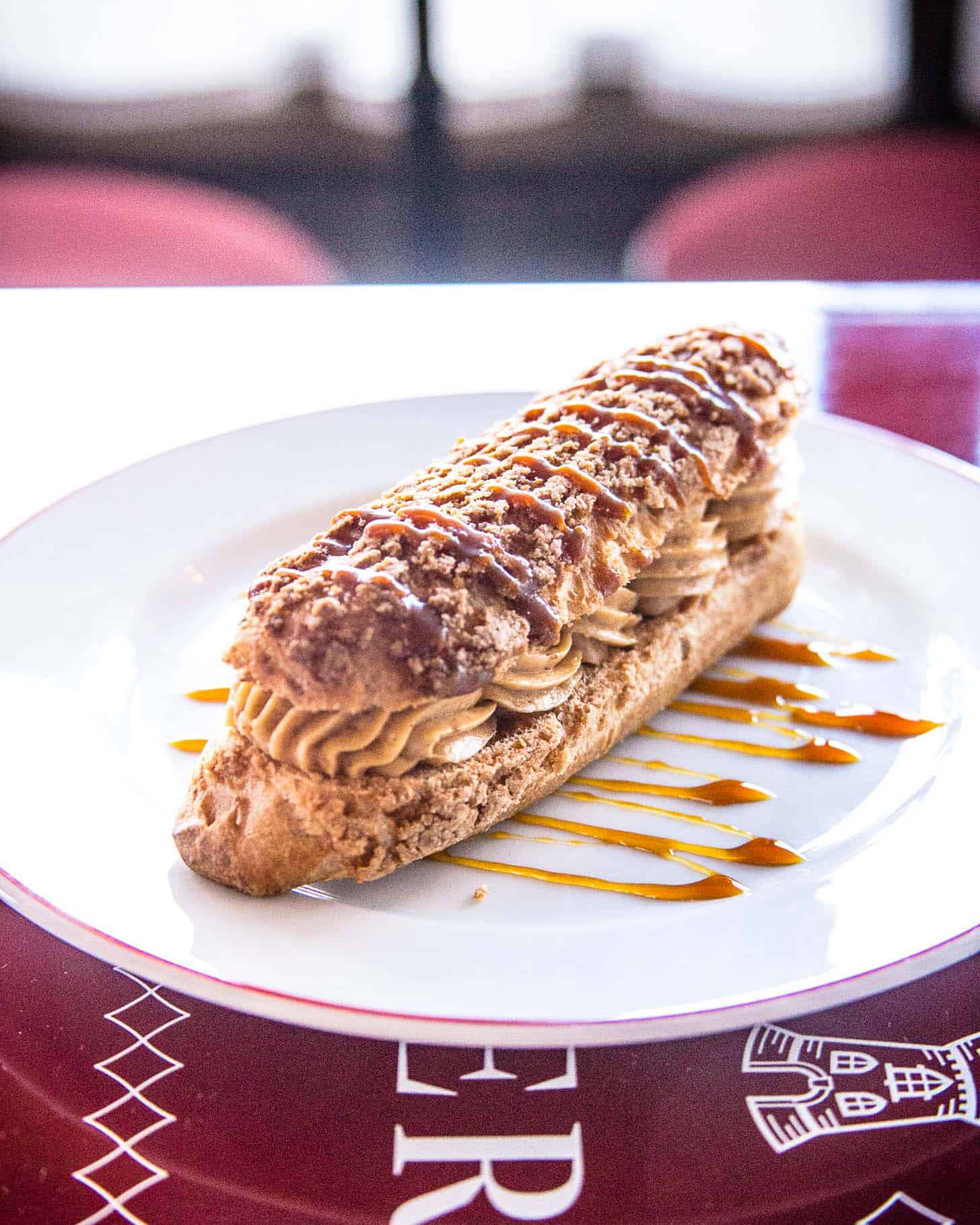 Sweet little Verjus was a welcome series of surprises. Everyone in the full, chatty dining room got the same series of courses at around the same time and each dish was creative and a bit whimsical. The main course was a half a head of fried cauliflower with rich butter, lemon and caper sauce. Unexpected and surprisingly satisfying.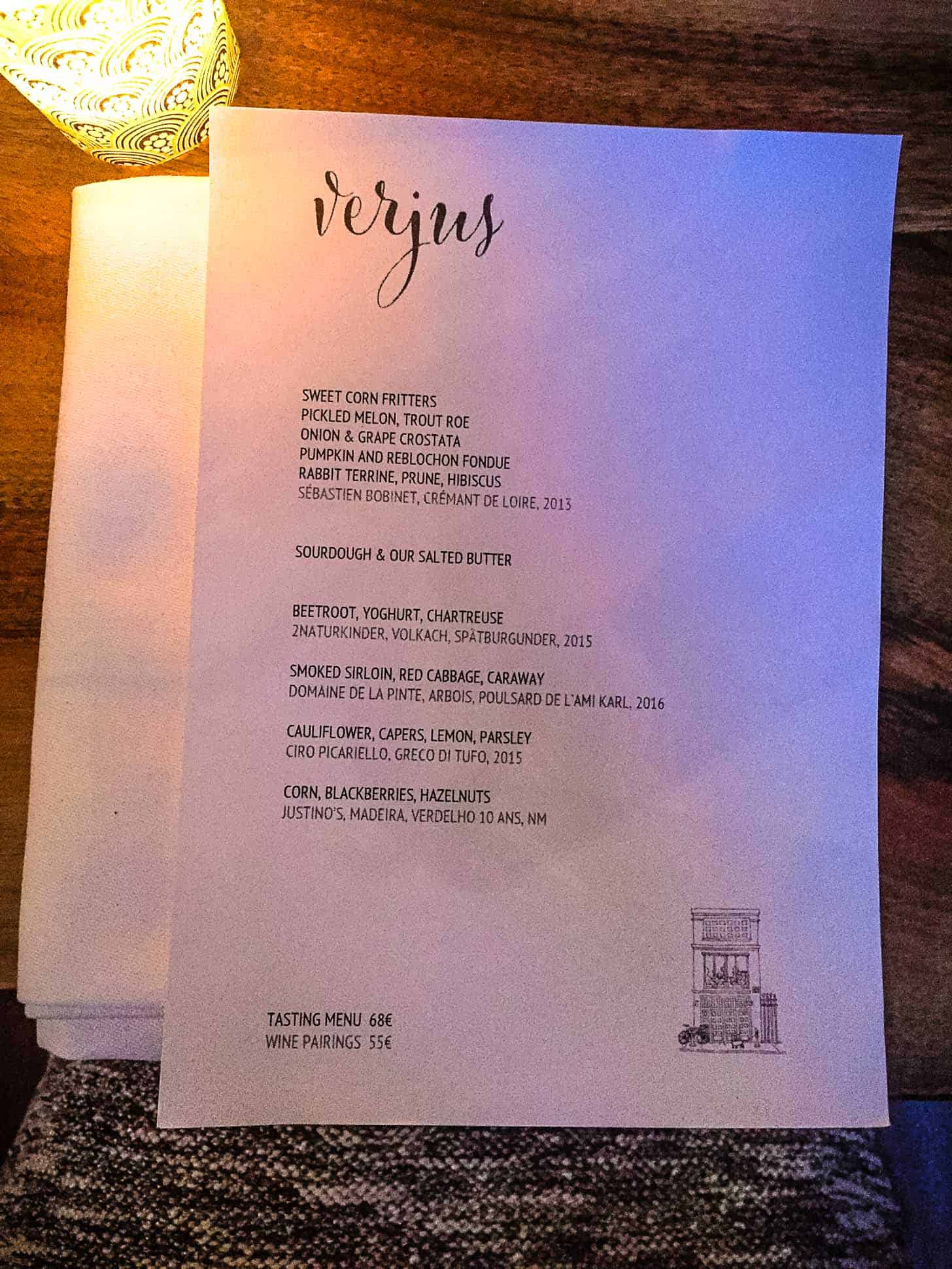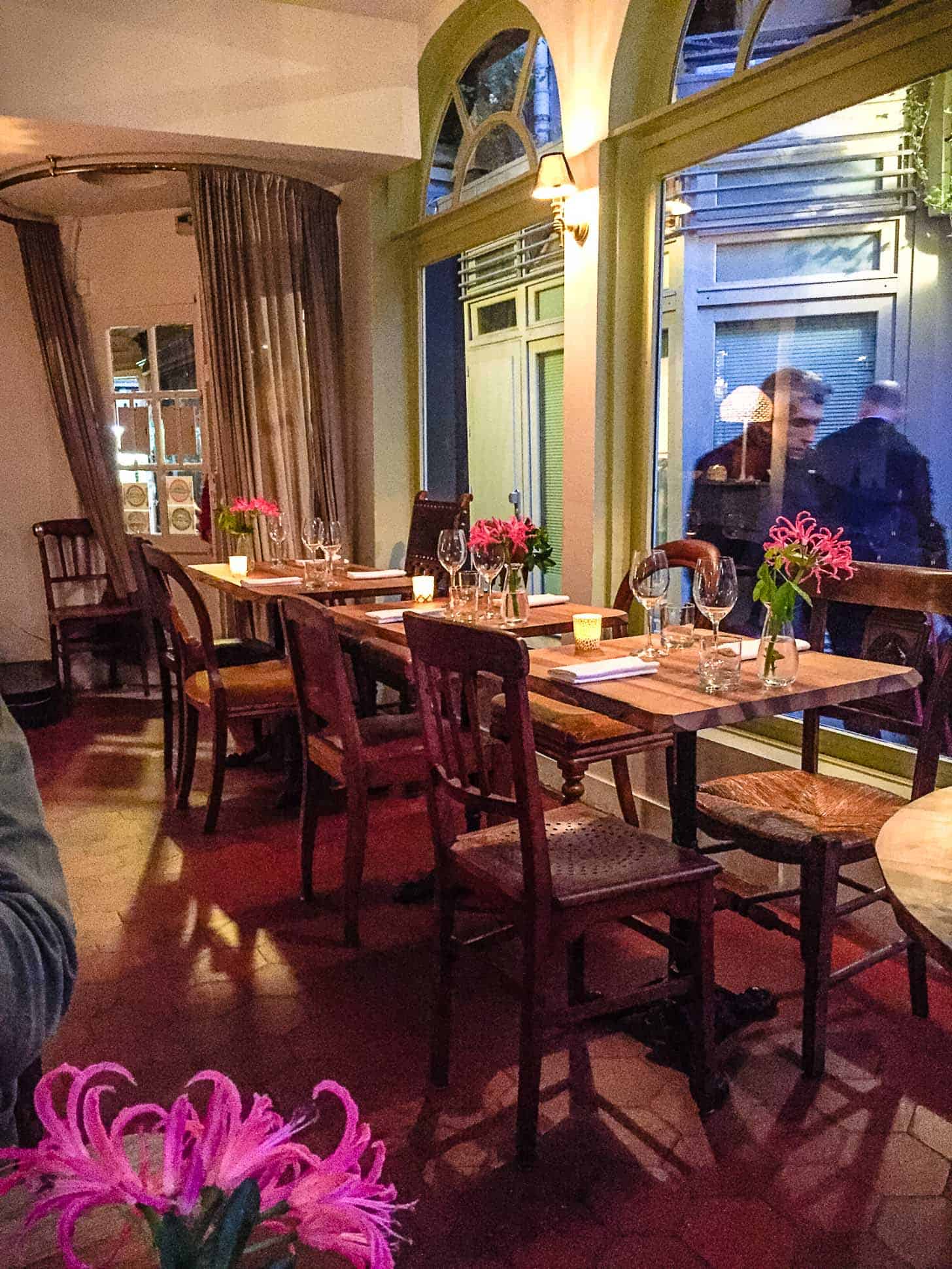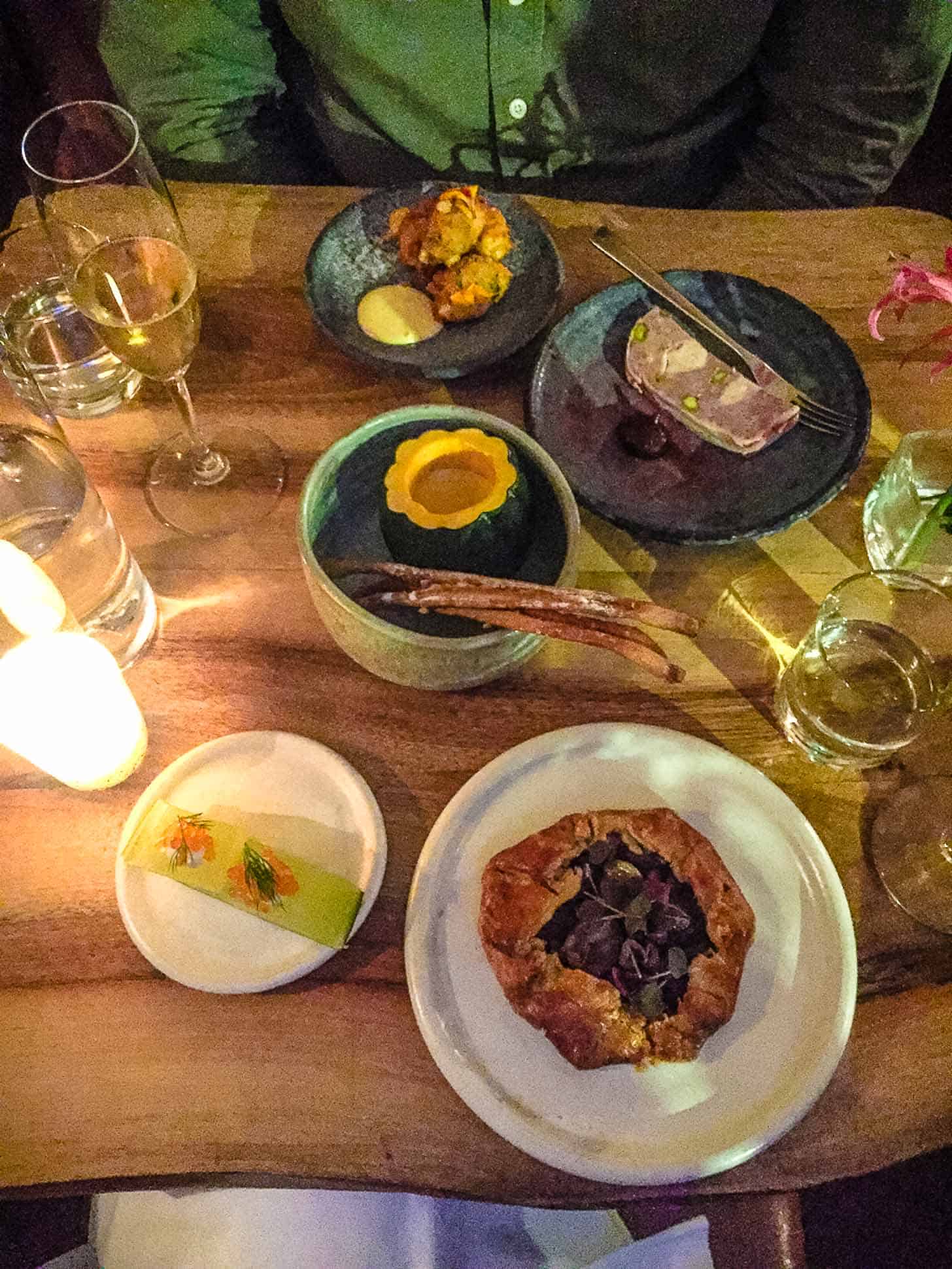 And last, but not least, we made a stop for lunch one day at Caractère De Cochon for these insanely good sandwiches. Just perfect bread, ham and butter. This little spot has been featured all over the interwebs and did not disappoint.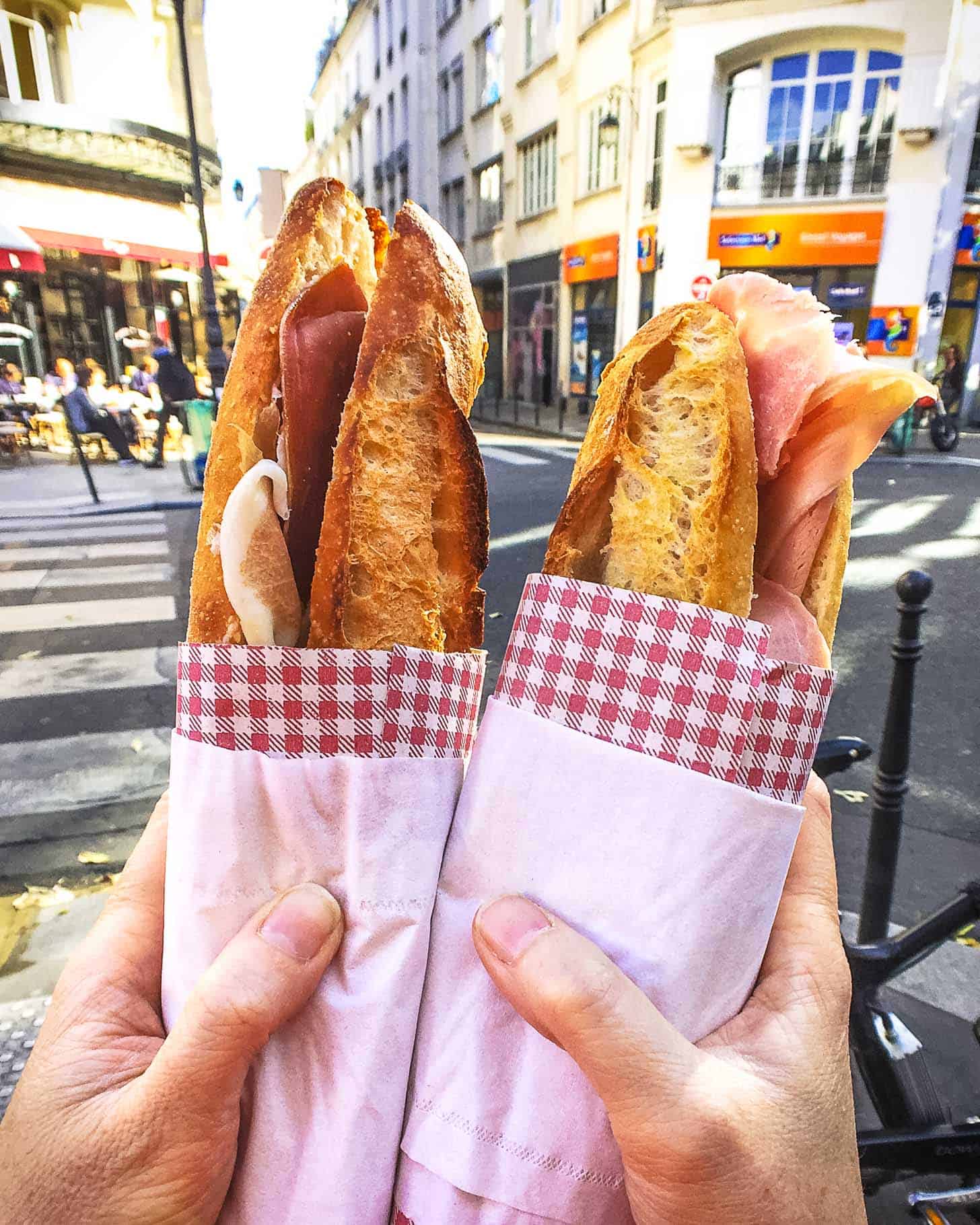 And now we're back in Kansas City, snuggling our girls who had a blast with their Grandmas and aunts while we were gone. And getting spammy mass emails that declare "Christmas is nearly here!" Where did the year go exactly?
SaveSave
SaveSave