Family Vacation in Bulgaria
Published Jul 19, 2017•Updated Nov 08, 2023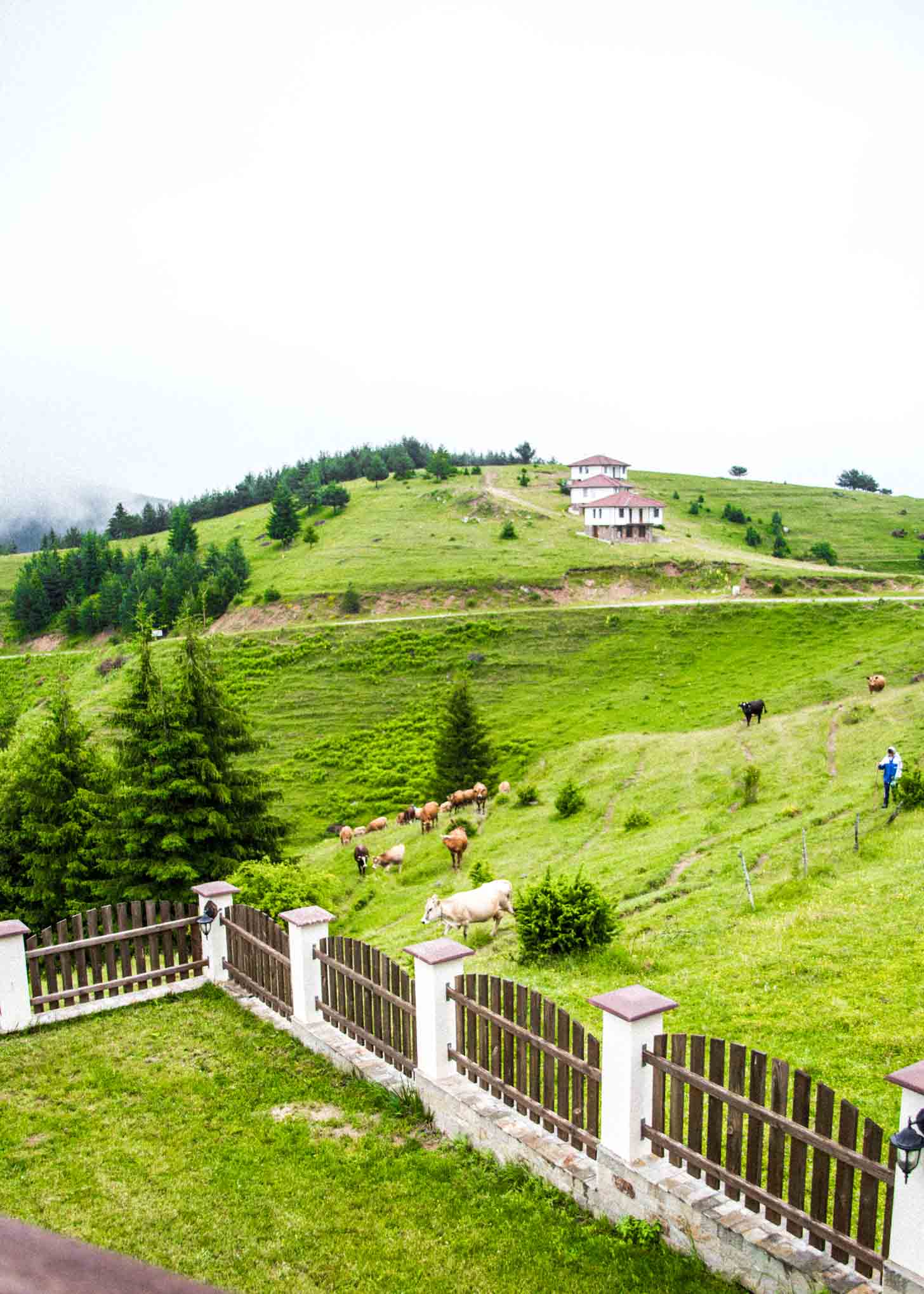 Somehow the summer is slipping by with less time in the kitchen and a lot more travel (!) than we originally planned. Not to worry, the Inquiring Chef kitchen is back in action as of this week, and we have so much to share with you! Including the one recipe that has made entertaining and cooking in vacation rentals simple and delicious all summer long.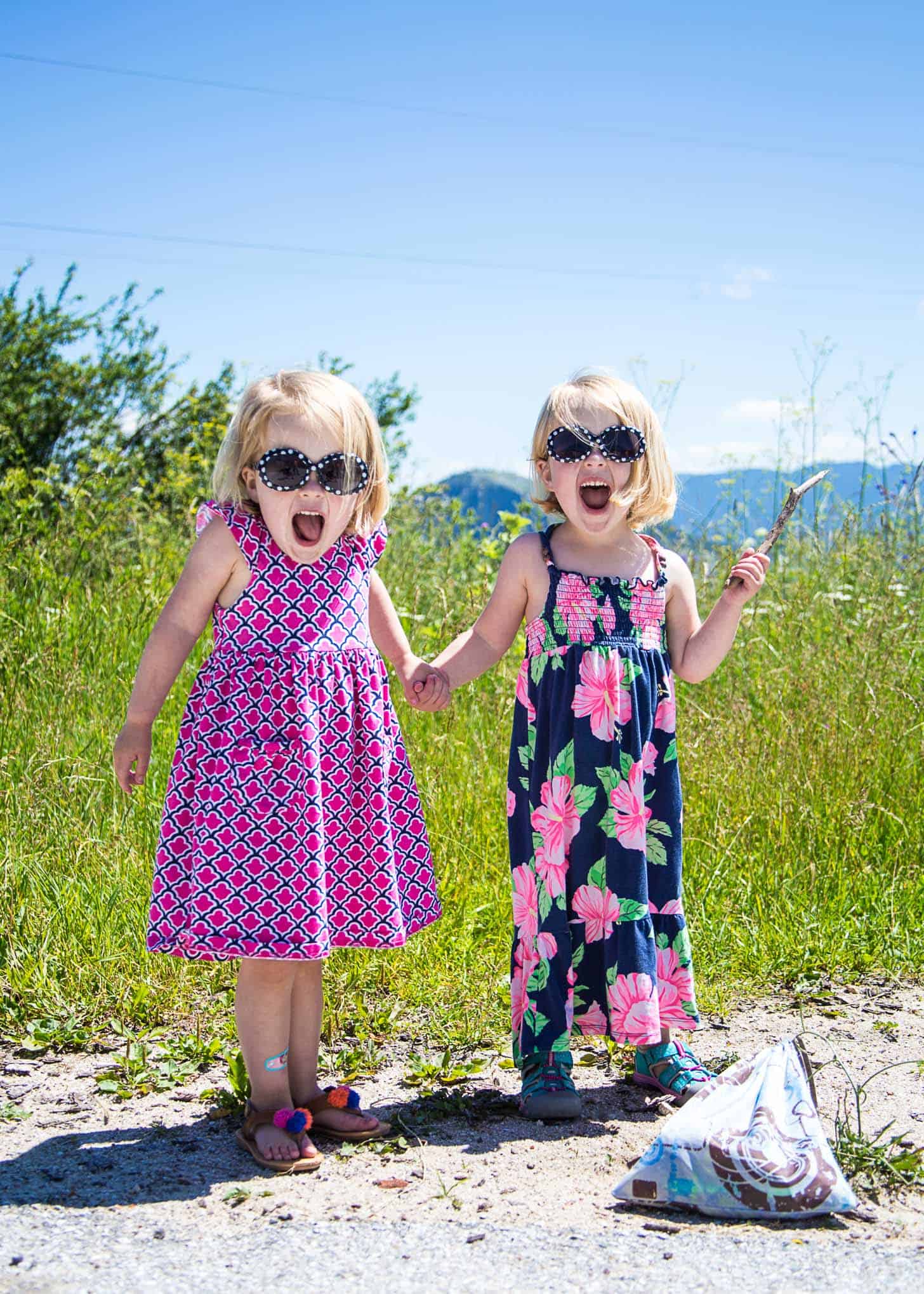 But before we get back to the food, I couldn't wait to share photos from our family vacation to Bulgaria last week!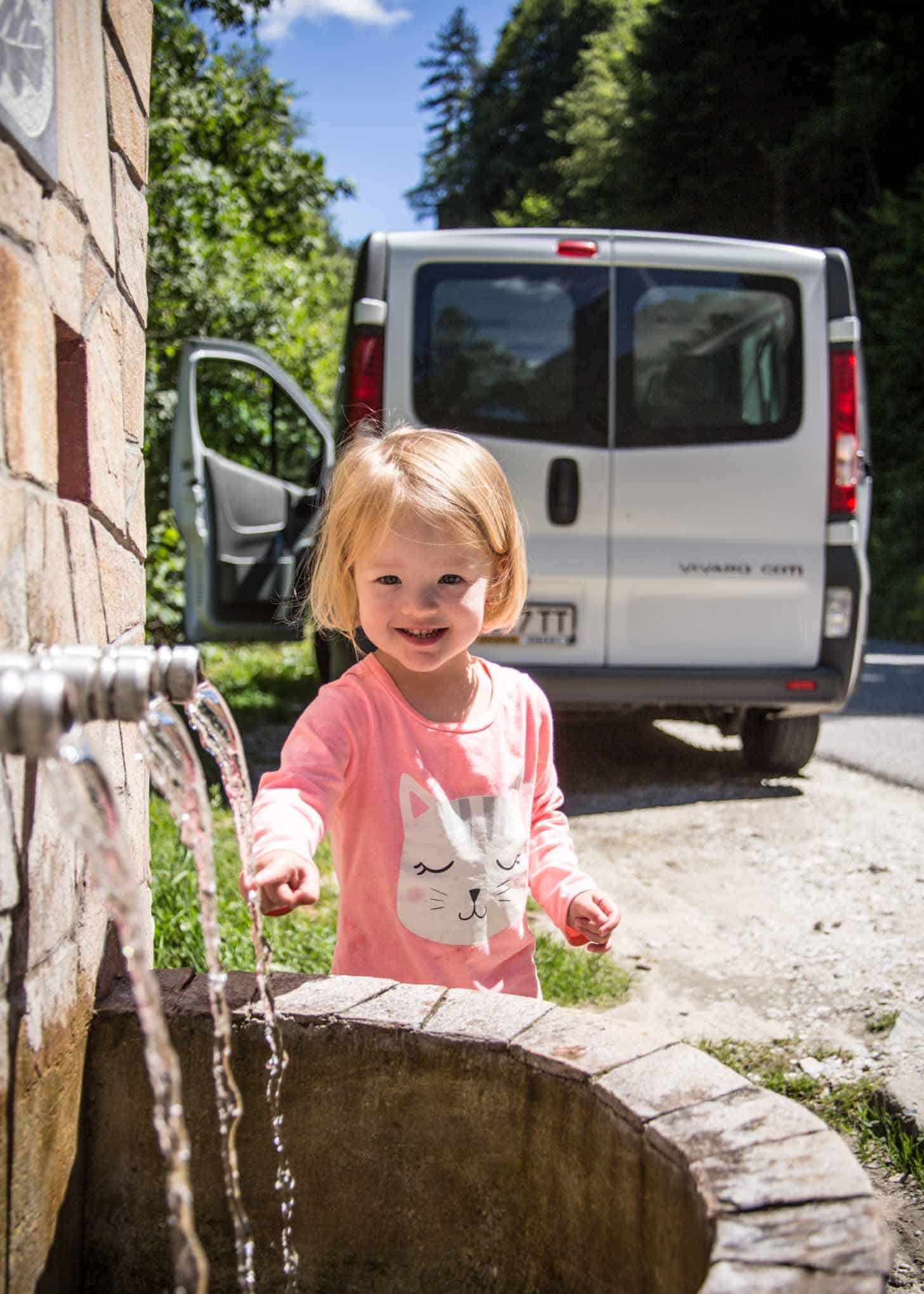 Perhaps Bulgaria sounds like a surprising choice for a trip with two three-year-olds? It's not the first place that most people think of for summer vacation, but for our family it's a favorite destination. And seriously, I'd recommend a visit to Bulgaria for anyone. As you'll see in this photo-bomb of a blog post, it's a stunning country. Bulgaria is full of beautiful mountains, bucolic farms, amazing food, and wonderfully kind people.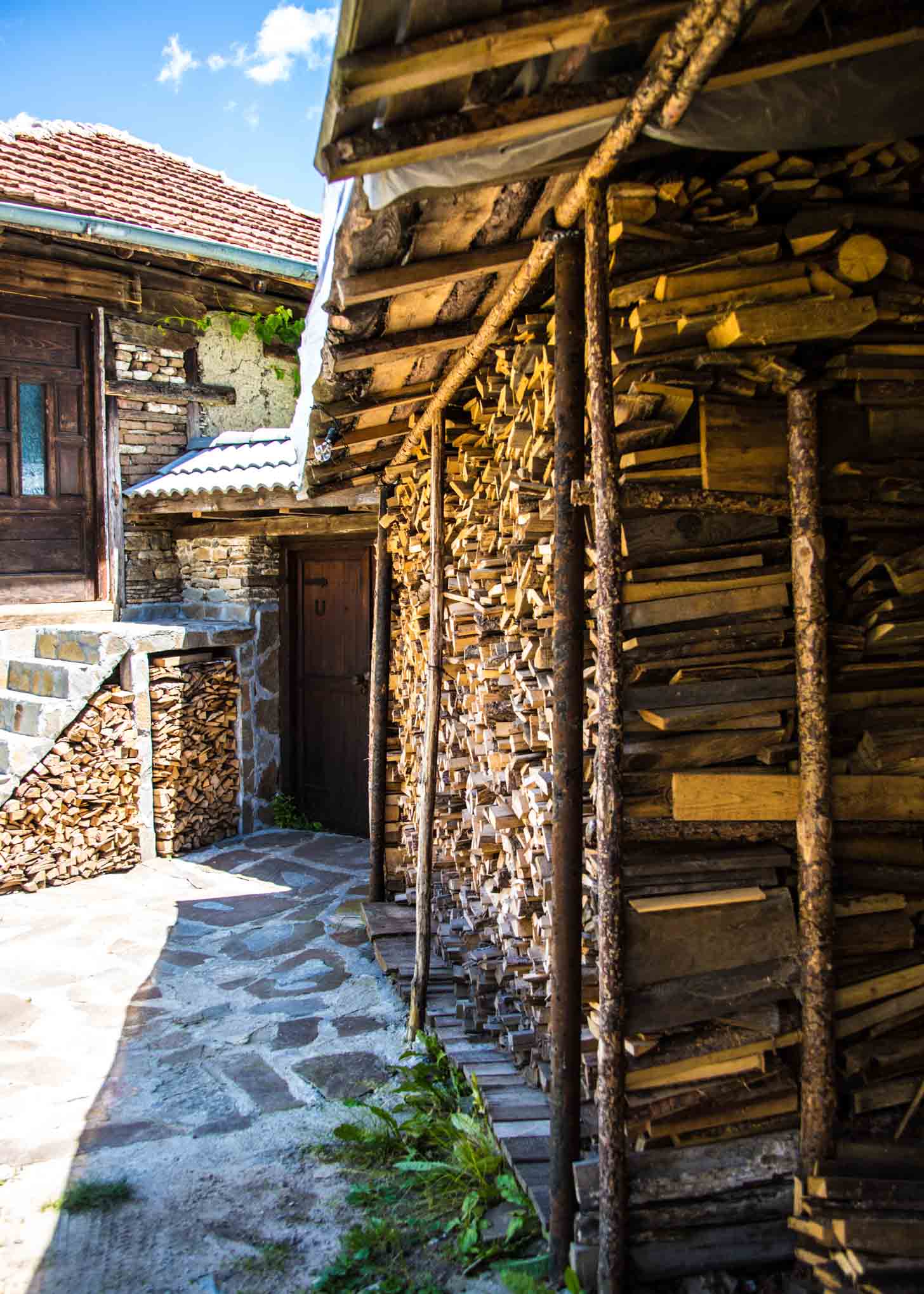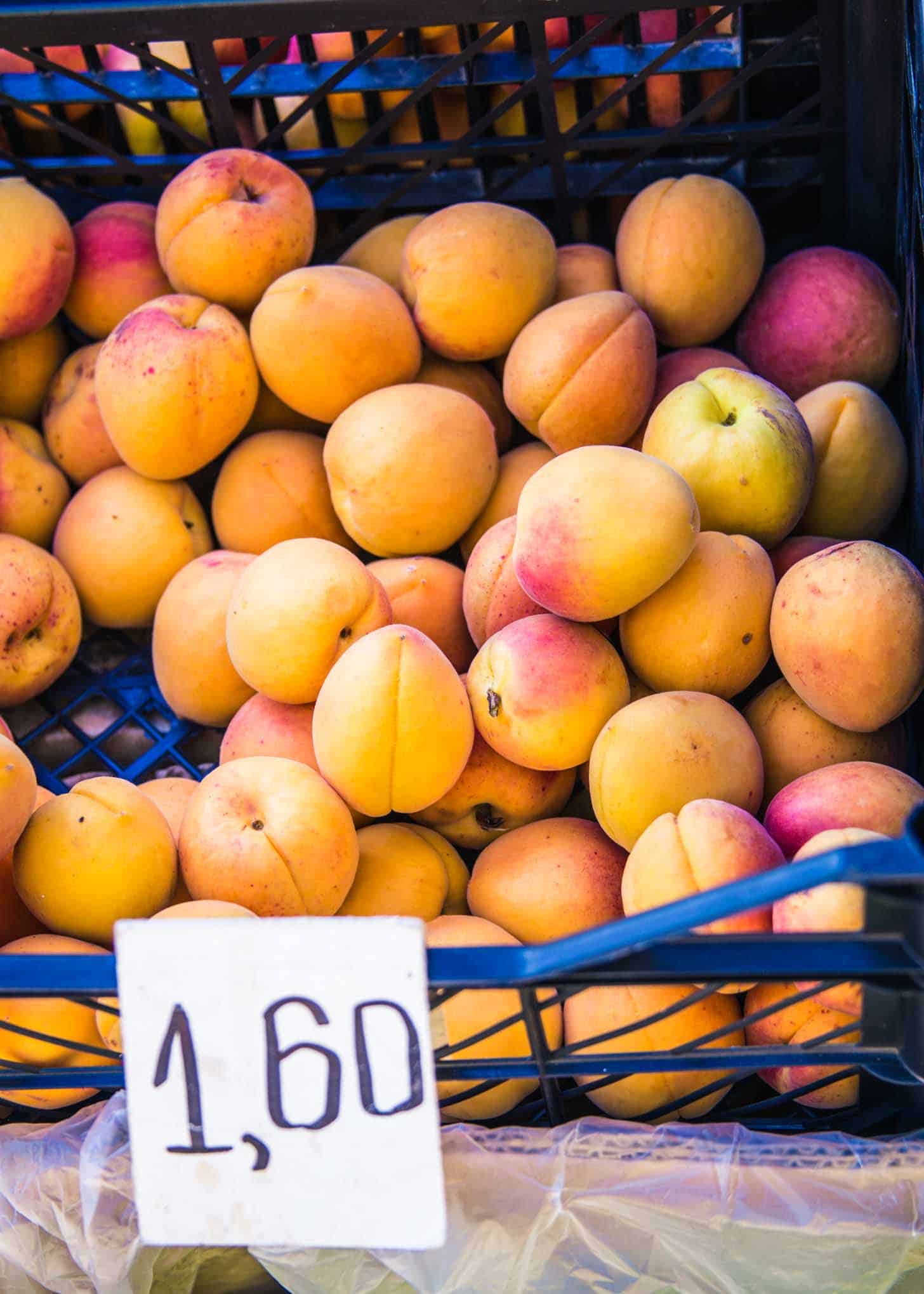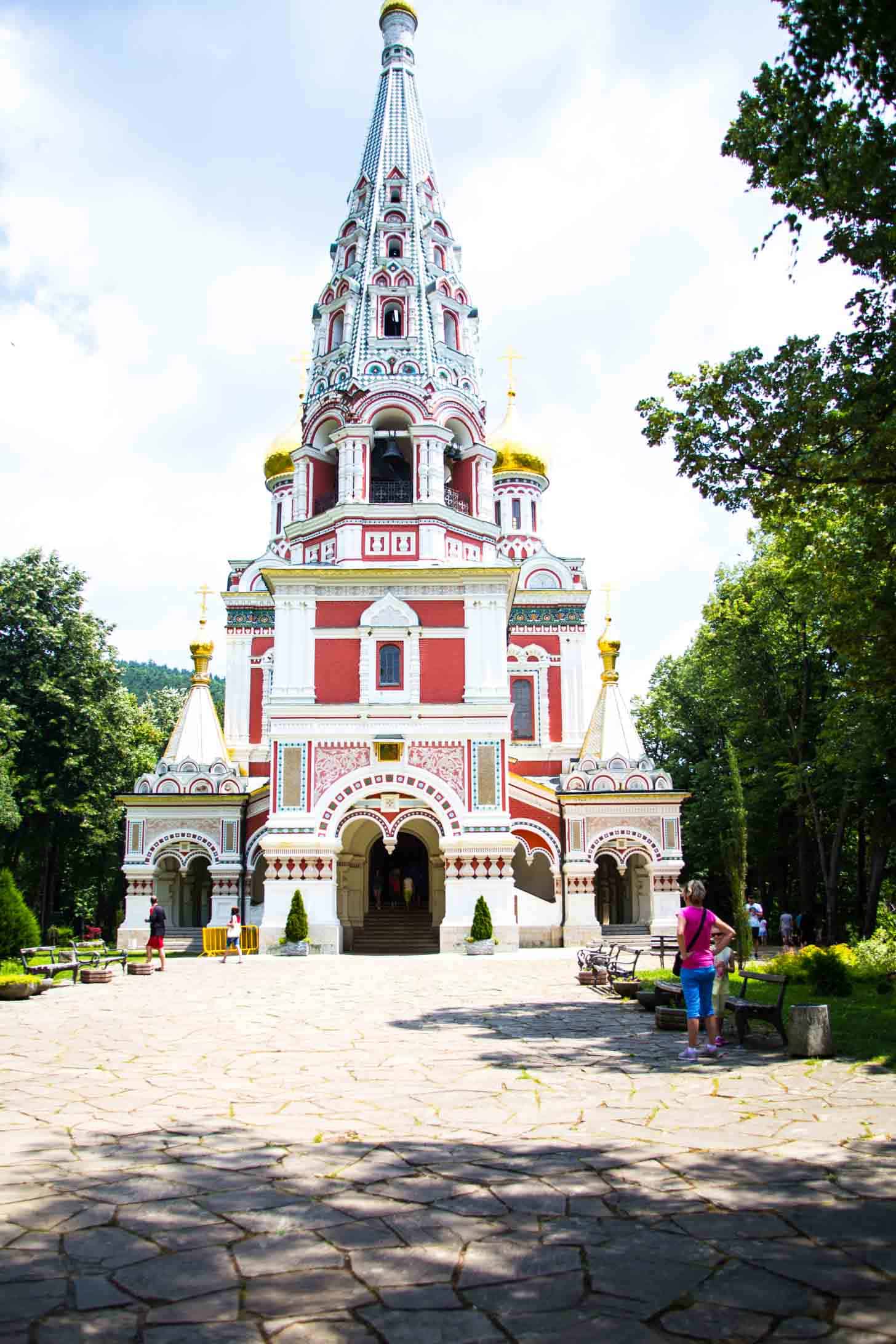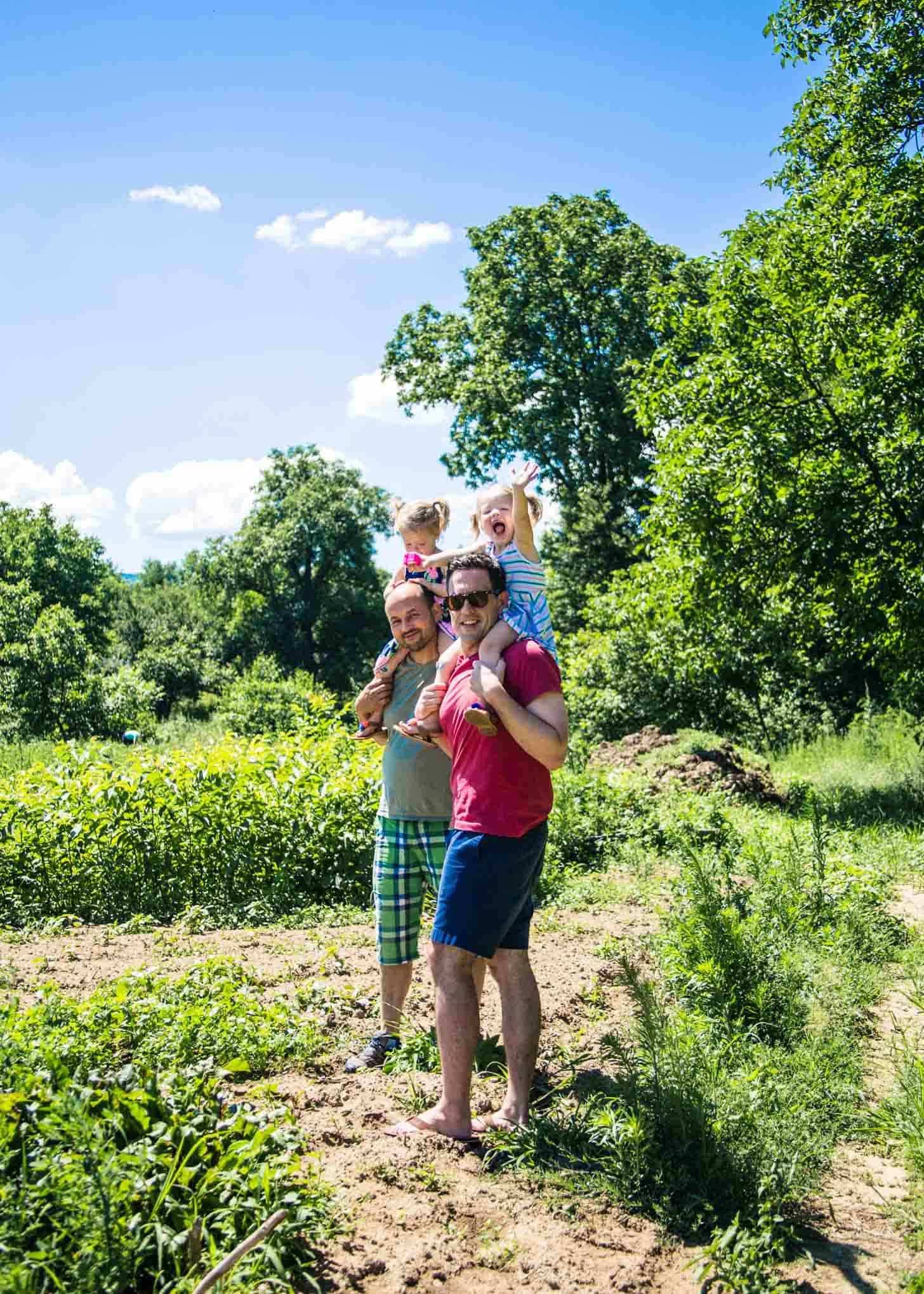 For our family, Bulgaria has a special place in our travel-loving hearts because Frank was a Peace Corps Volunteer there after college. He (and now we) have close friends in the town where he lived – a super charming mountain town named Kalofer.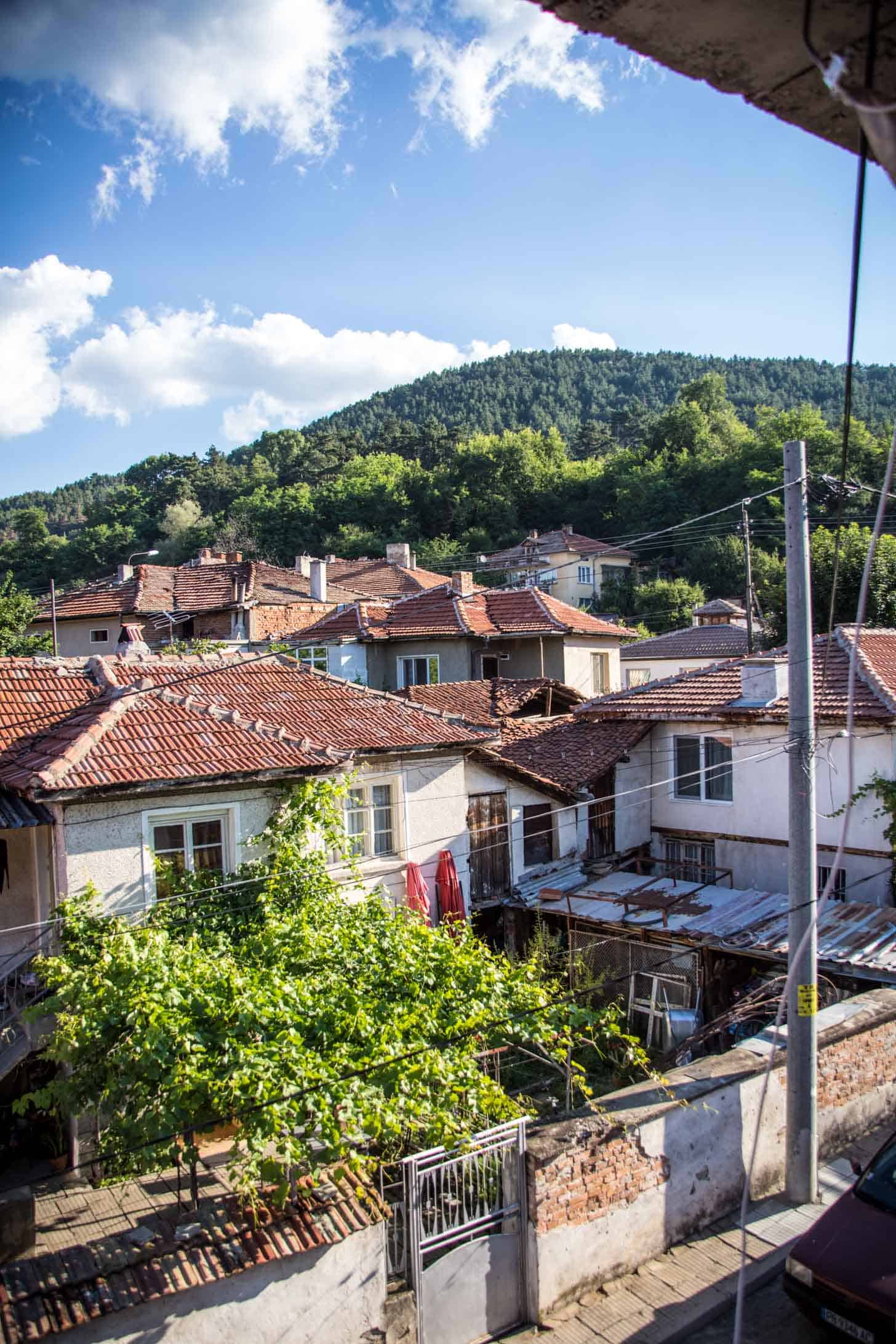 Frank and I visited Kalofer before we got married. But we've been excited to take Molly and Clara to visit the town and country that hold so many wonderful memories for Frank.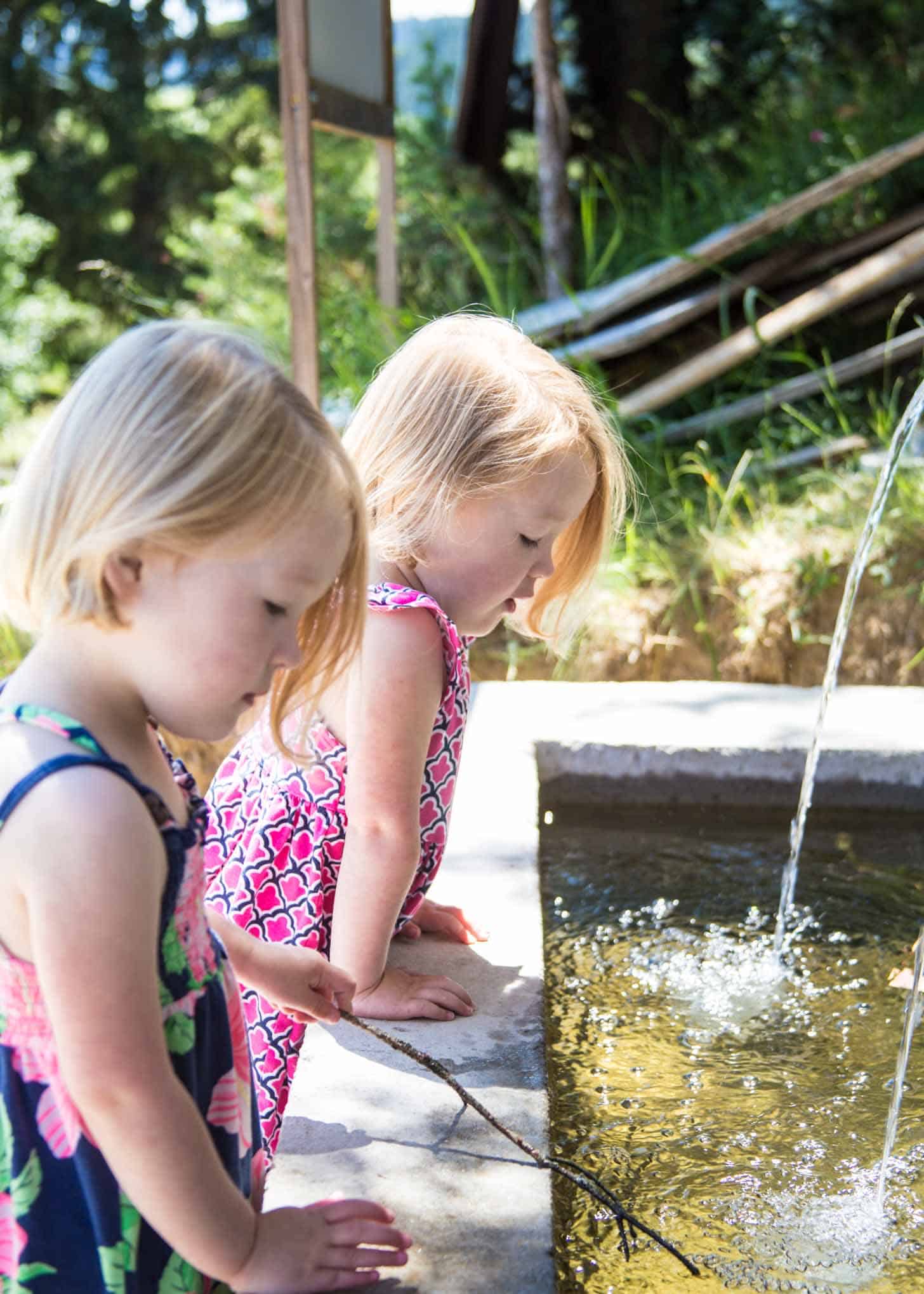 The trip lived up to every expectation we had and then some! It was amazing!
The first question everyone has asked is how the girls did on the flights. And the truth is that the flights were easy. Molly and Clara got the thrill of in-flight entertainment and slept a good amount of time on both the trip to Europe and back.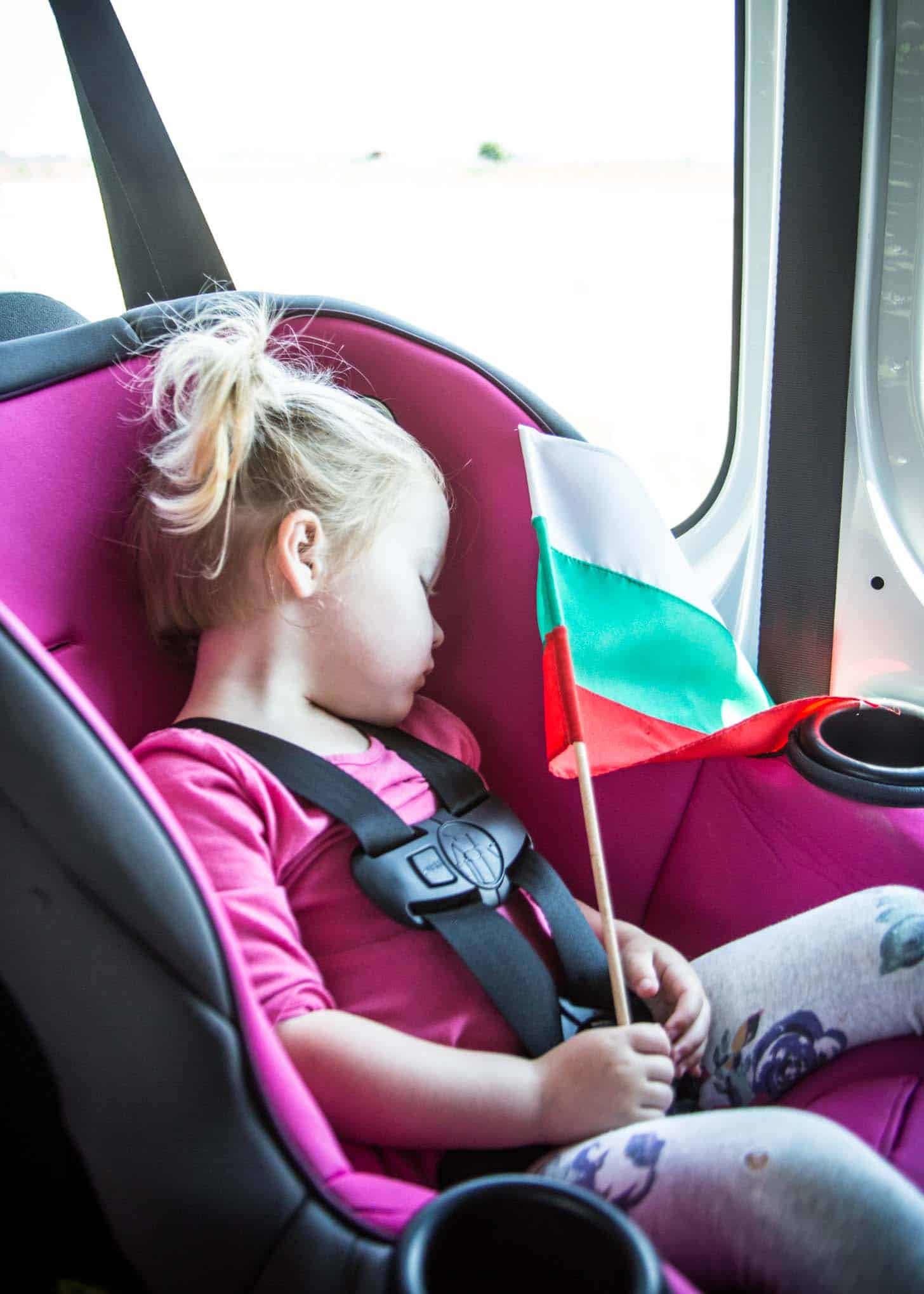 For Frank and I, and even for Molly and Clara, once you've lived in Thailand (24 hours of travel one way), flights to Europe seem like a piece of cake.
Rhodope Mountains
And oh the fun we had once we arrived! Frank rented a huge van that was big enough to hold our friends, their two kids, our family of four, and all our bags, snacks, food, drinks, toys, soccer balls…you name it…we had it. Right after we arrived, we headed up to the Rhodope Mountains – a mountain range that crosses from Bulgaria into Greece.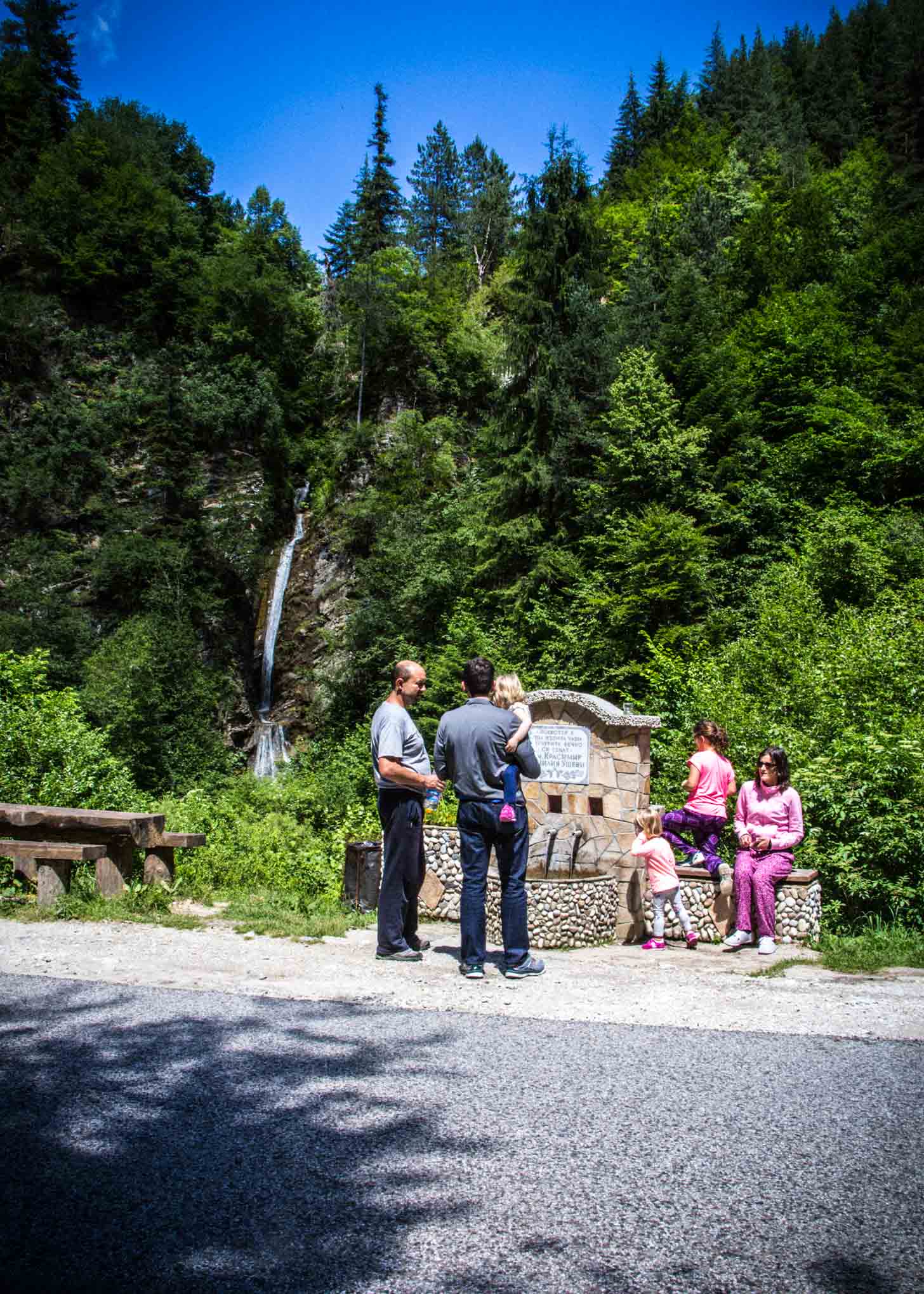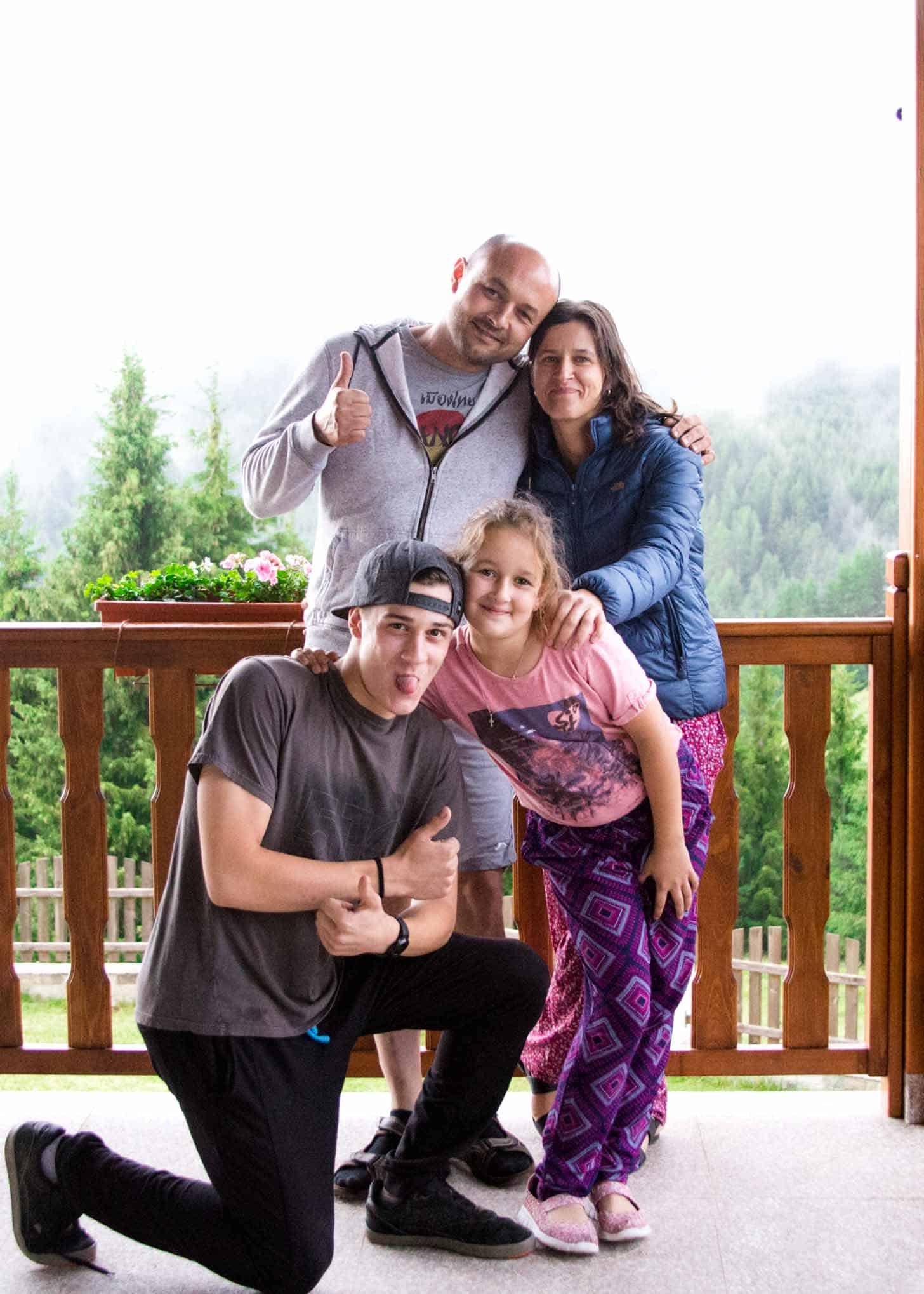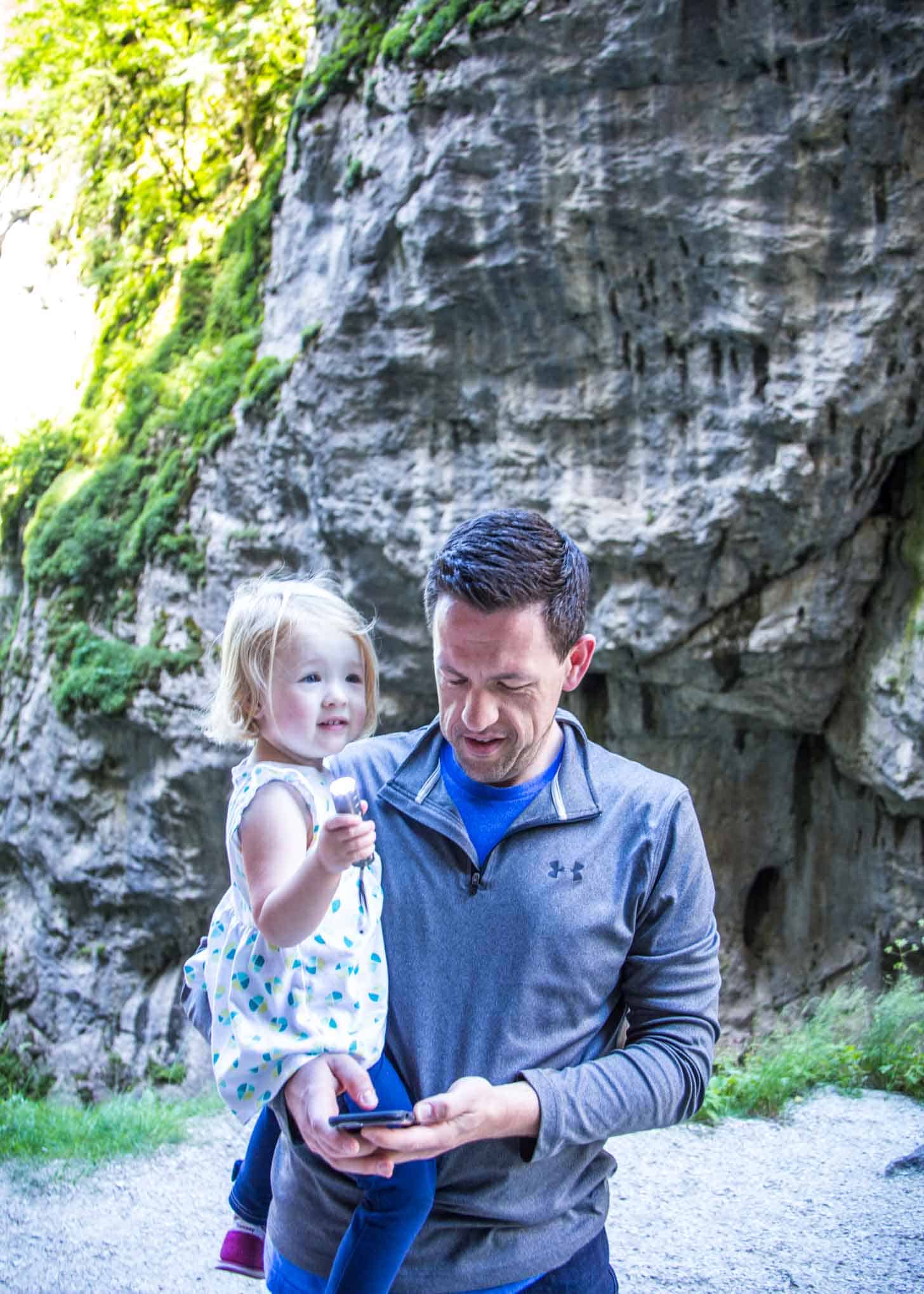 Clara was prepared for anything thanks to her travel flashlight.
Full disclosure – I had never heard of the Rhodope Mountains before this trip (didn't even know how to spell that until googling it moments ago). But they. are. spectacular.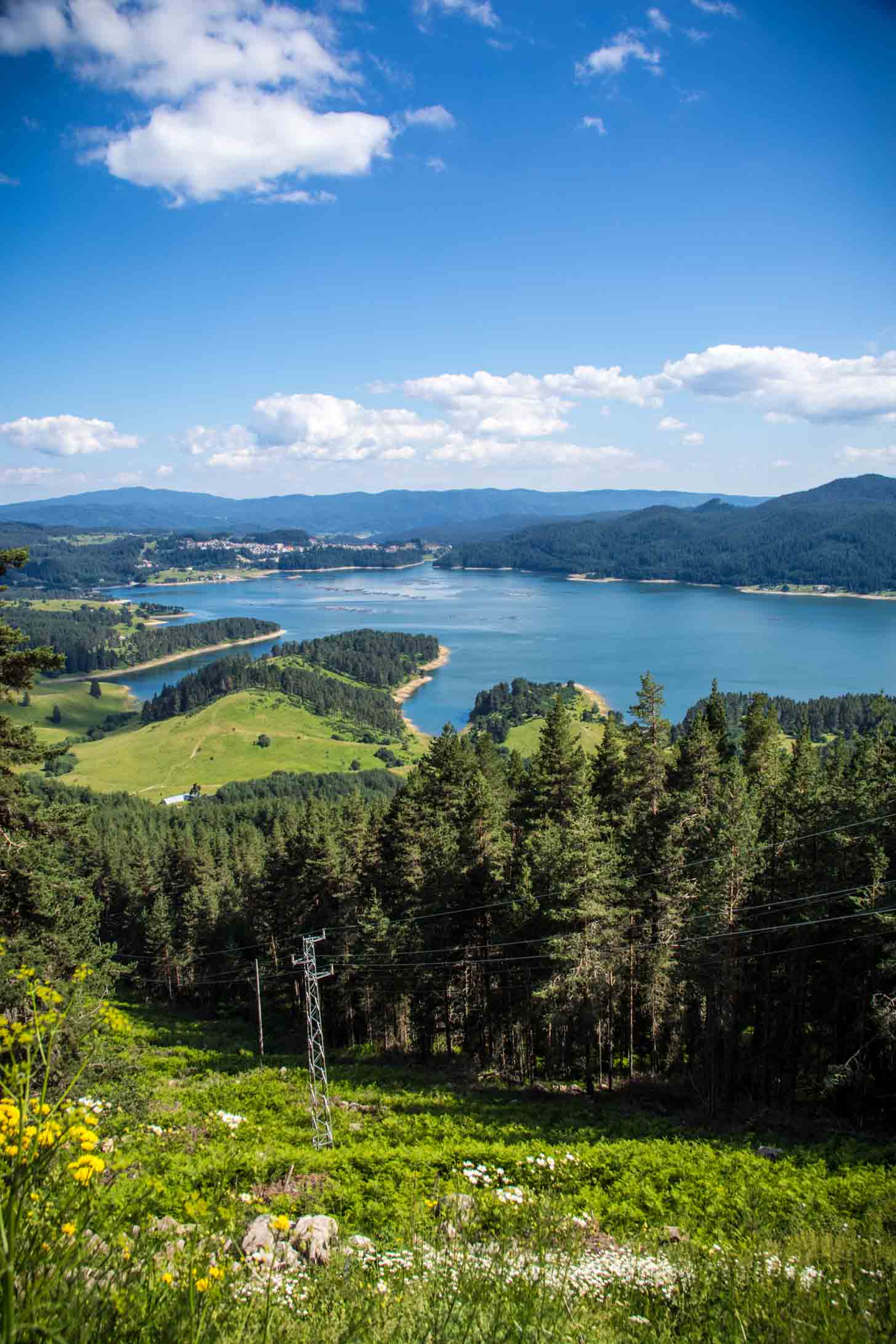 We explored caves, went on hikes and generally just relaxed in a great big rental house on the peak of a mountain.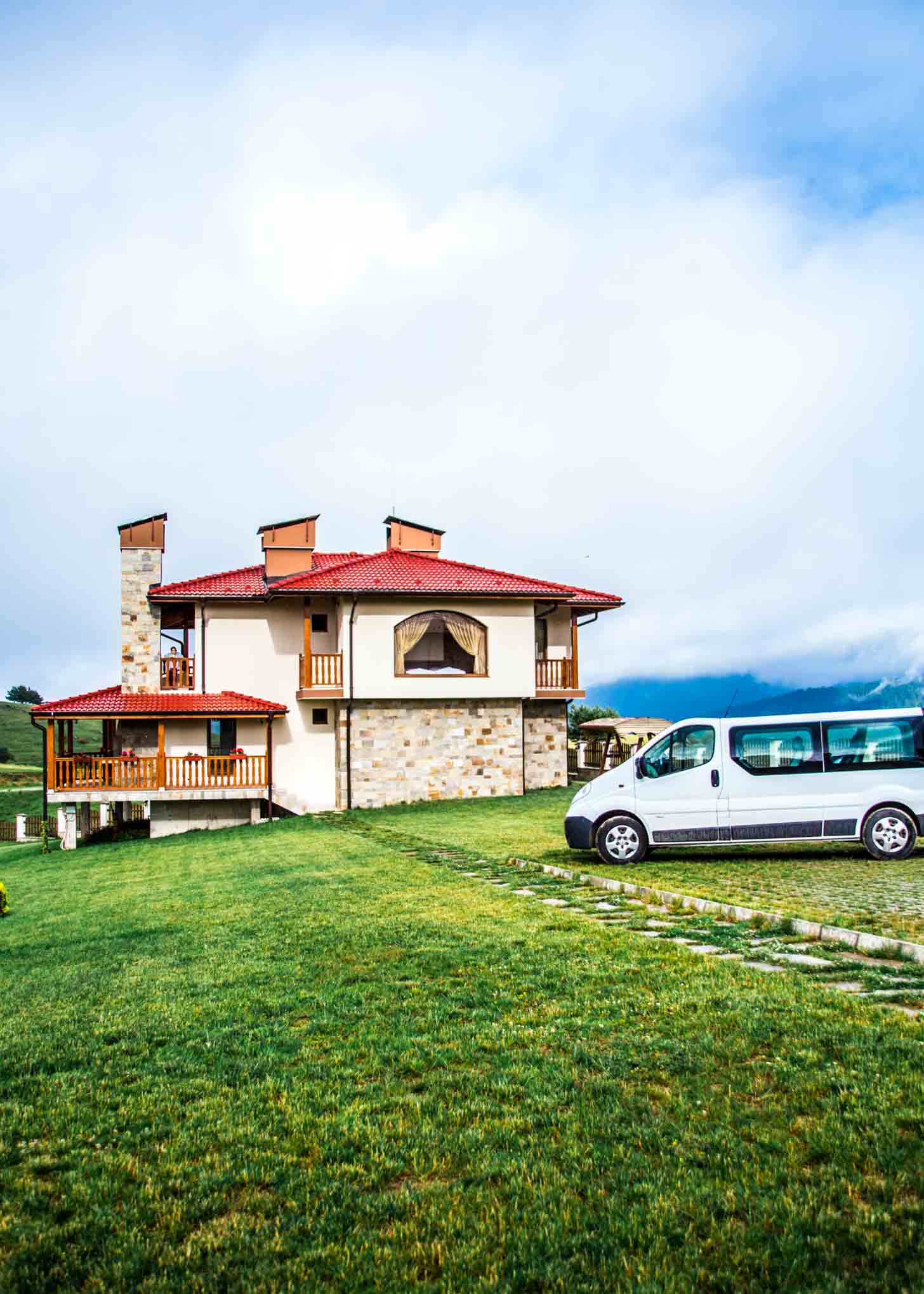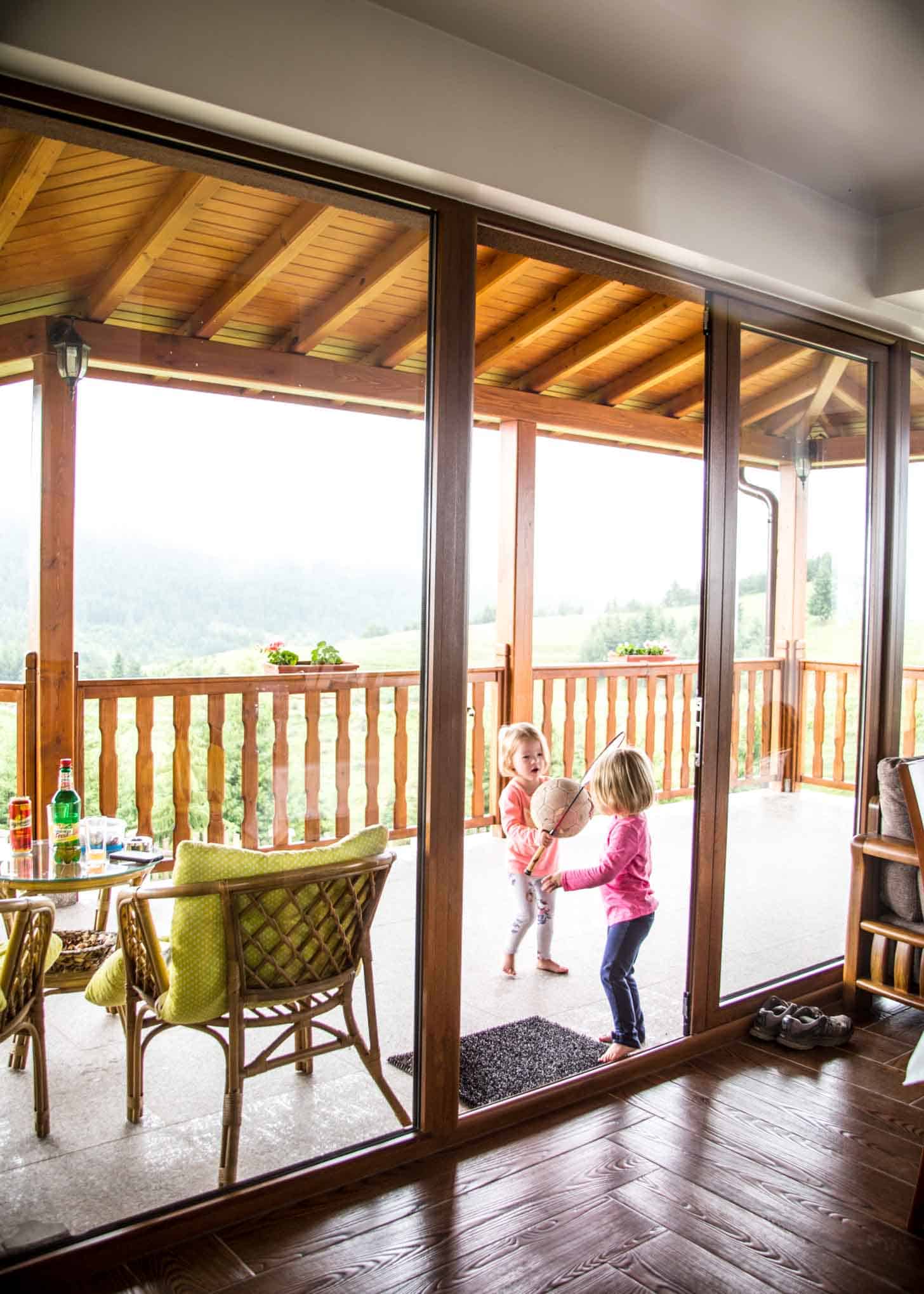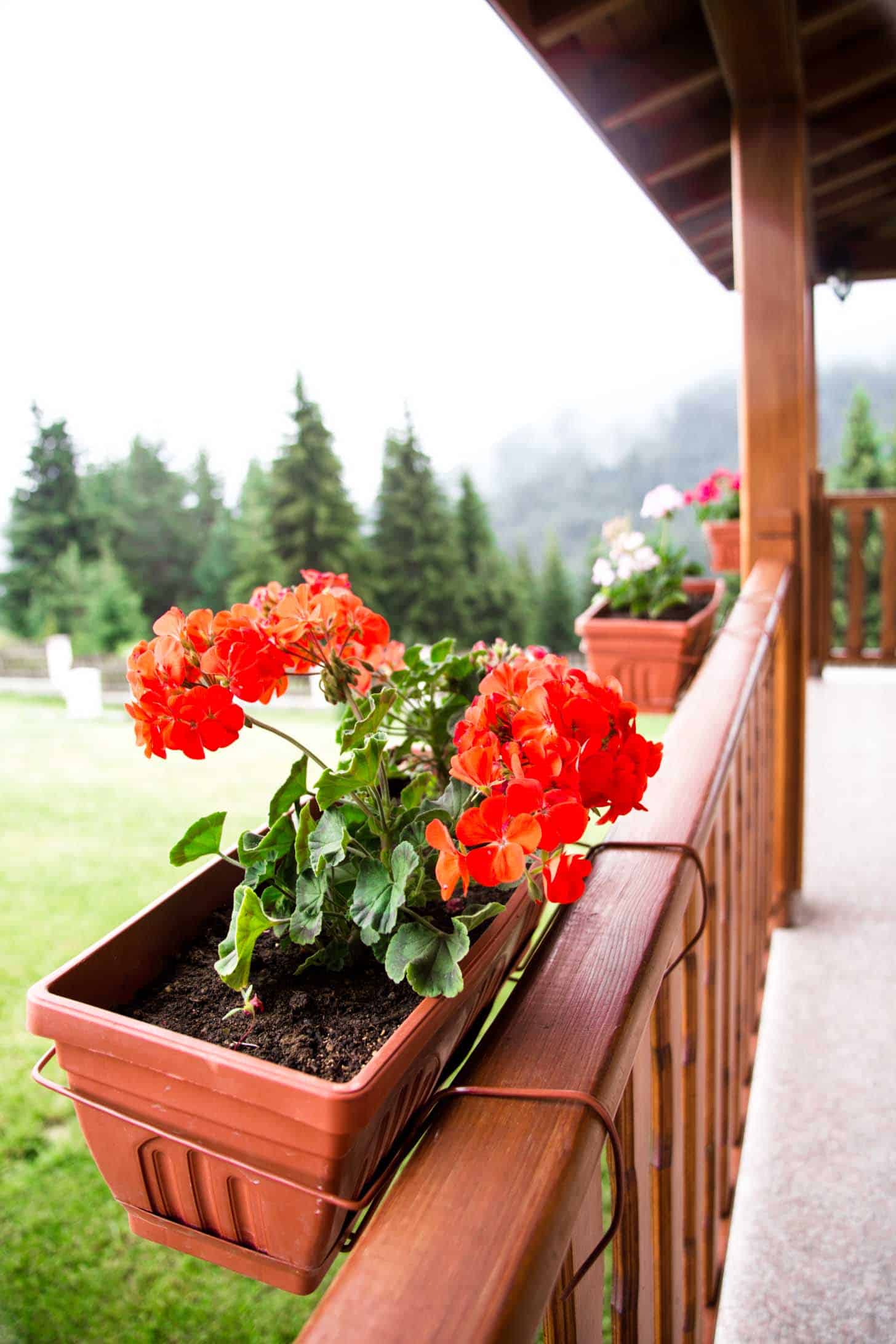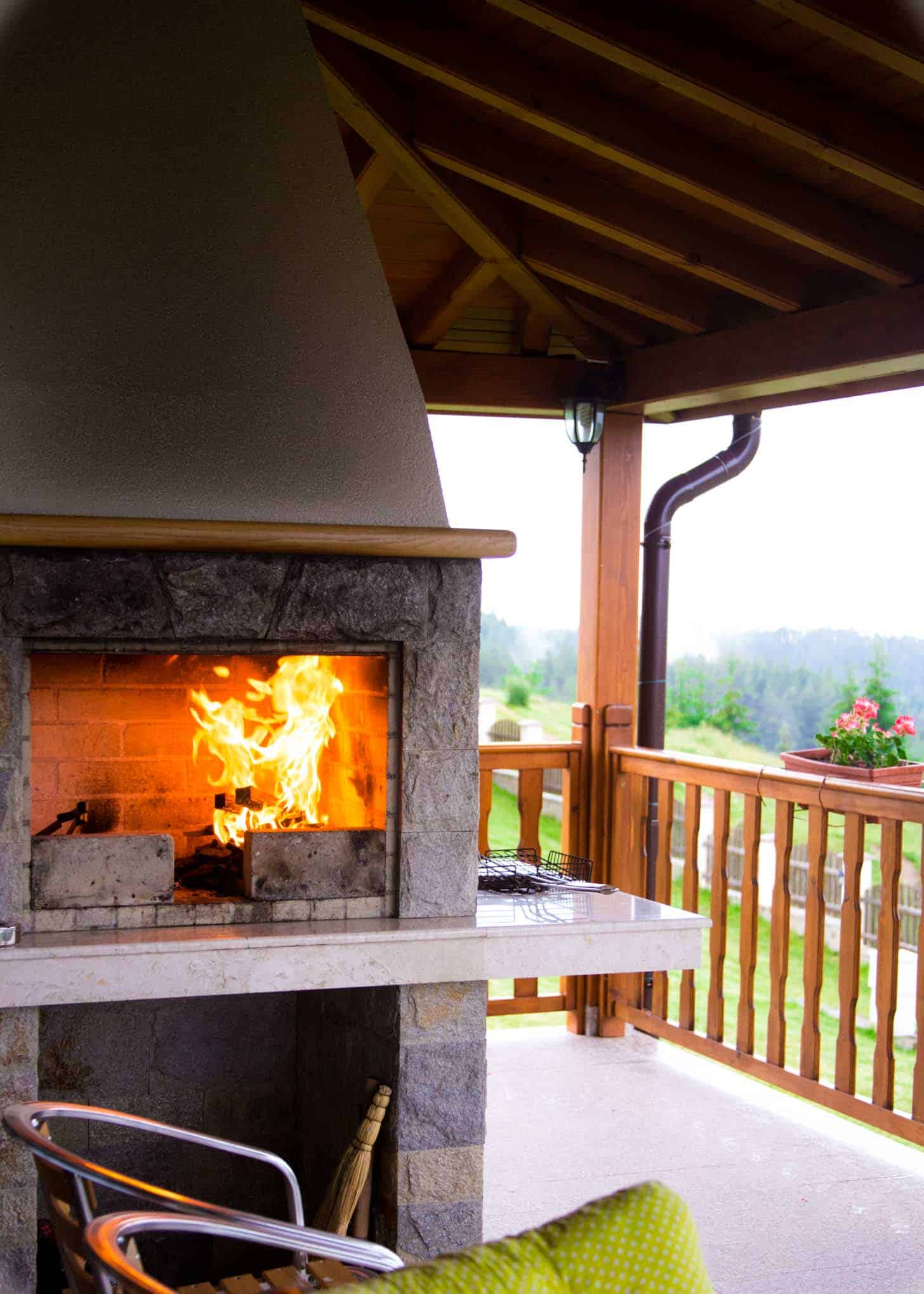 In the evenings we cooked and sipped on this grapefruit beer that I got totally hooked on. It was pretty much juice with a splash of alcohol. Delicious.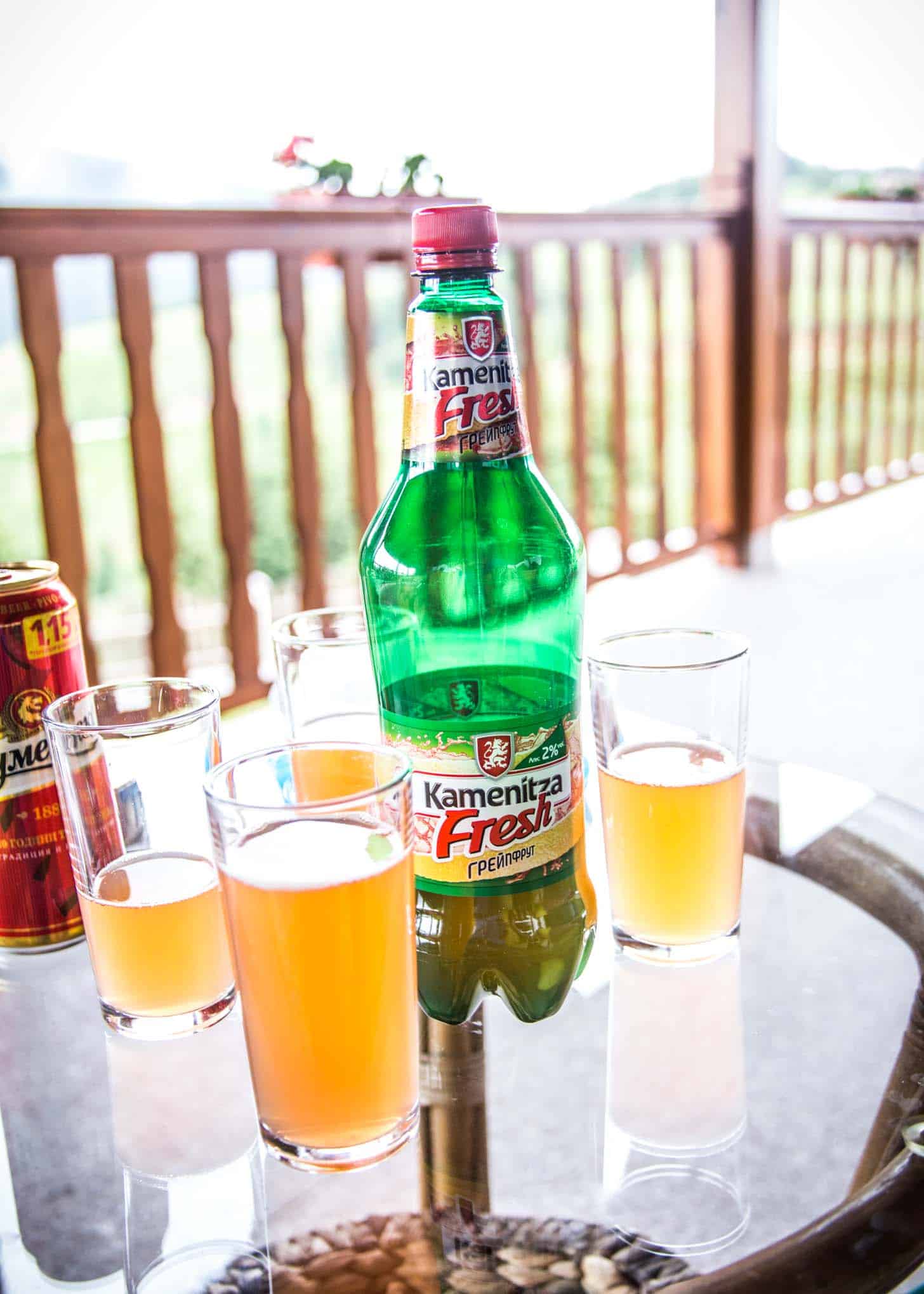 I had a cooking lesson from the sweet woman who owned the rental house.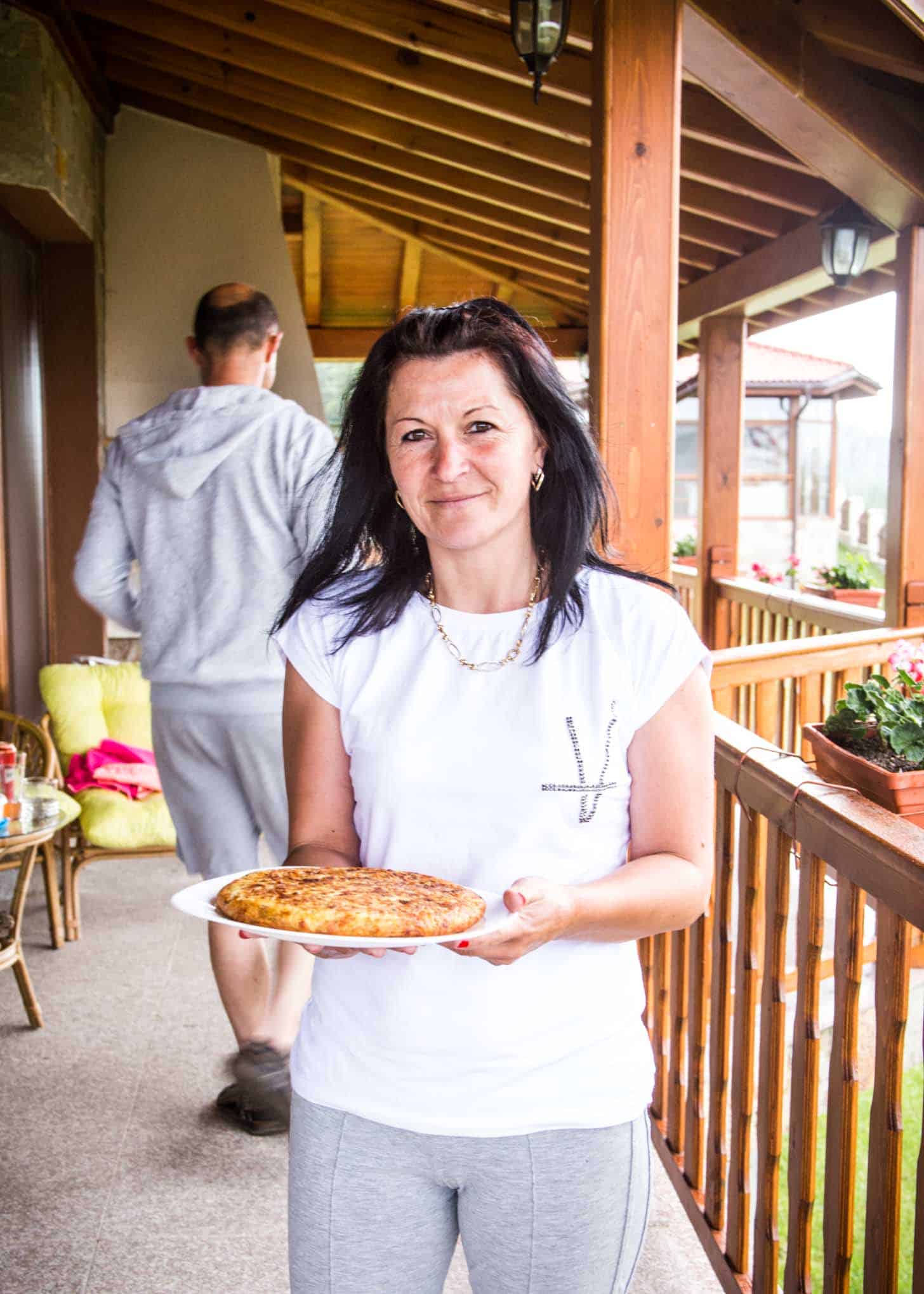 This dish, called patatnik, was universally loved by everyone. Grated potatoes, cheese, spices, and eggs. It's seared on both sides until crisp and then cooked super slow (for about 40 minutes) until the inside is tender and creamy. Might need to make this one for the blog.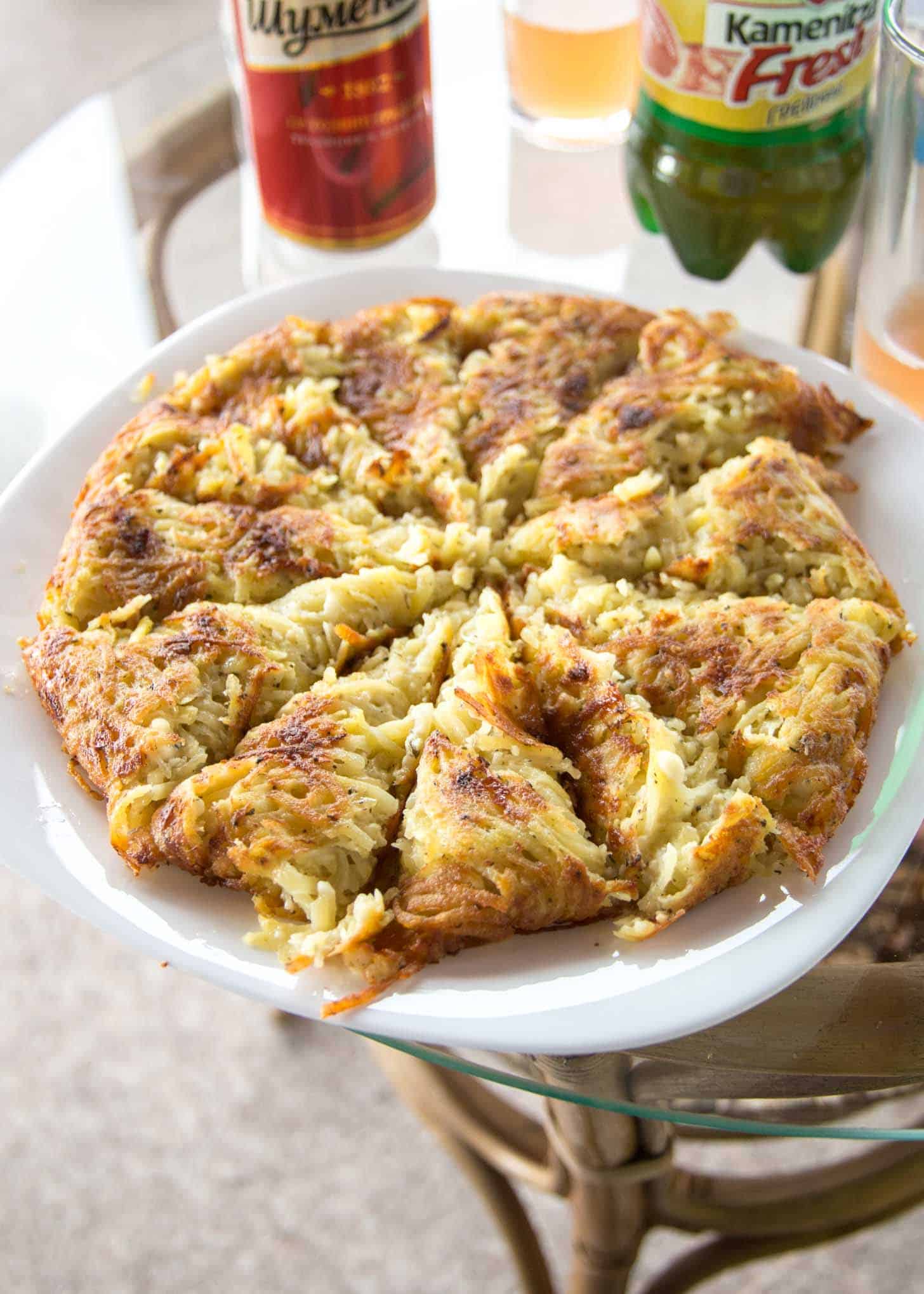 The weather was clear during the day and chilly at night. We would sit out on the porch with something fragrant on the grill and watch the local village cows meander in from the fields.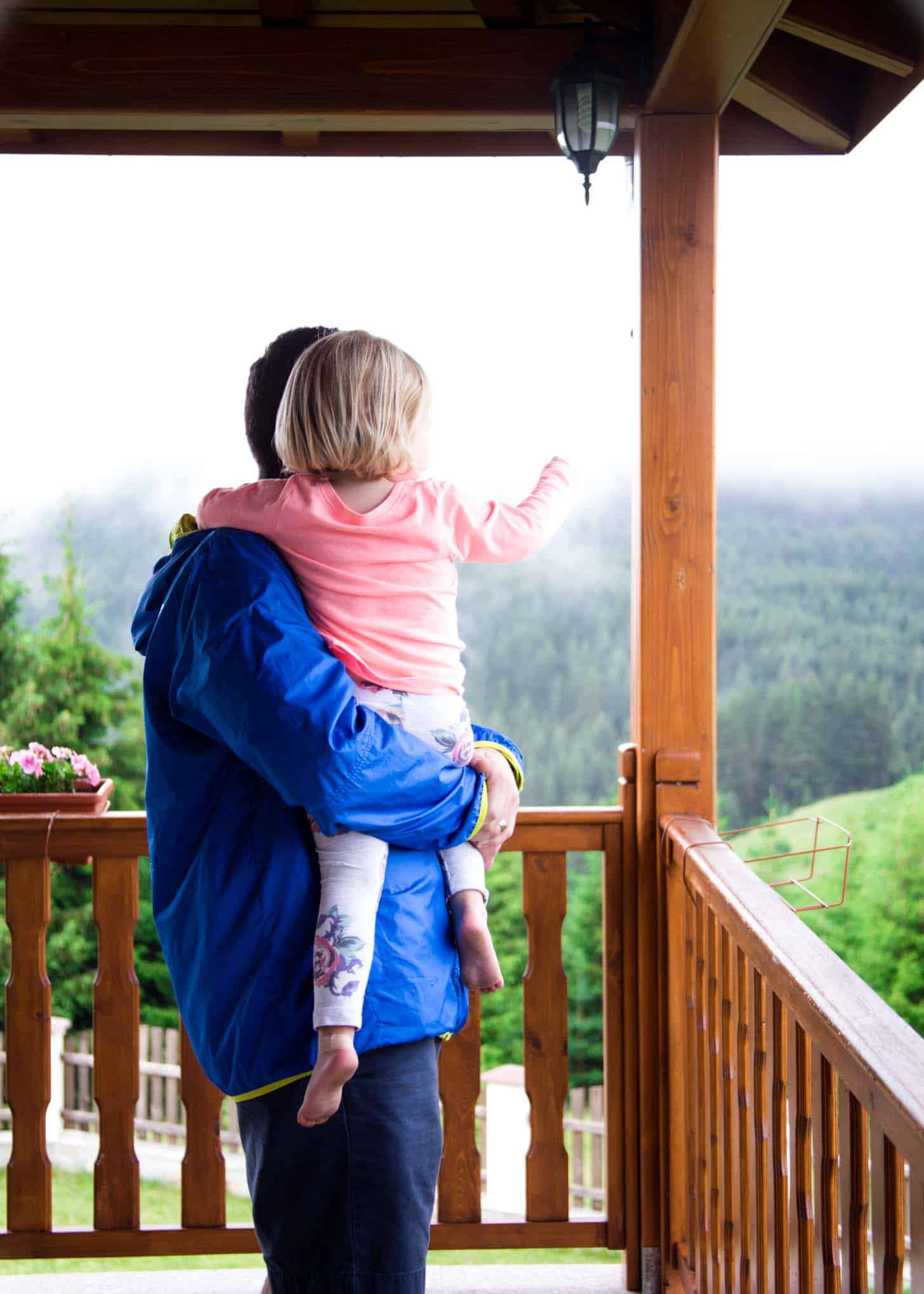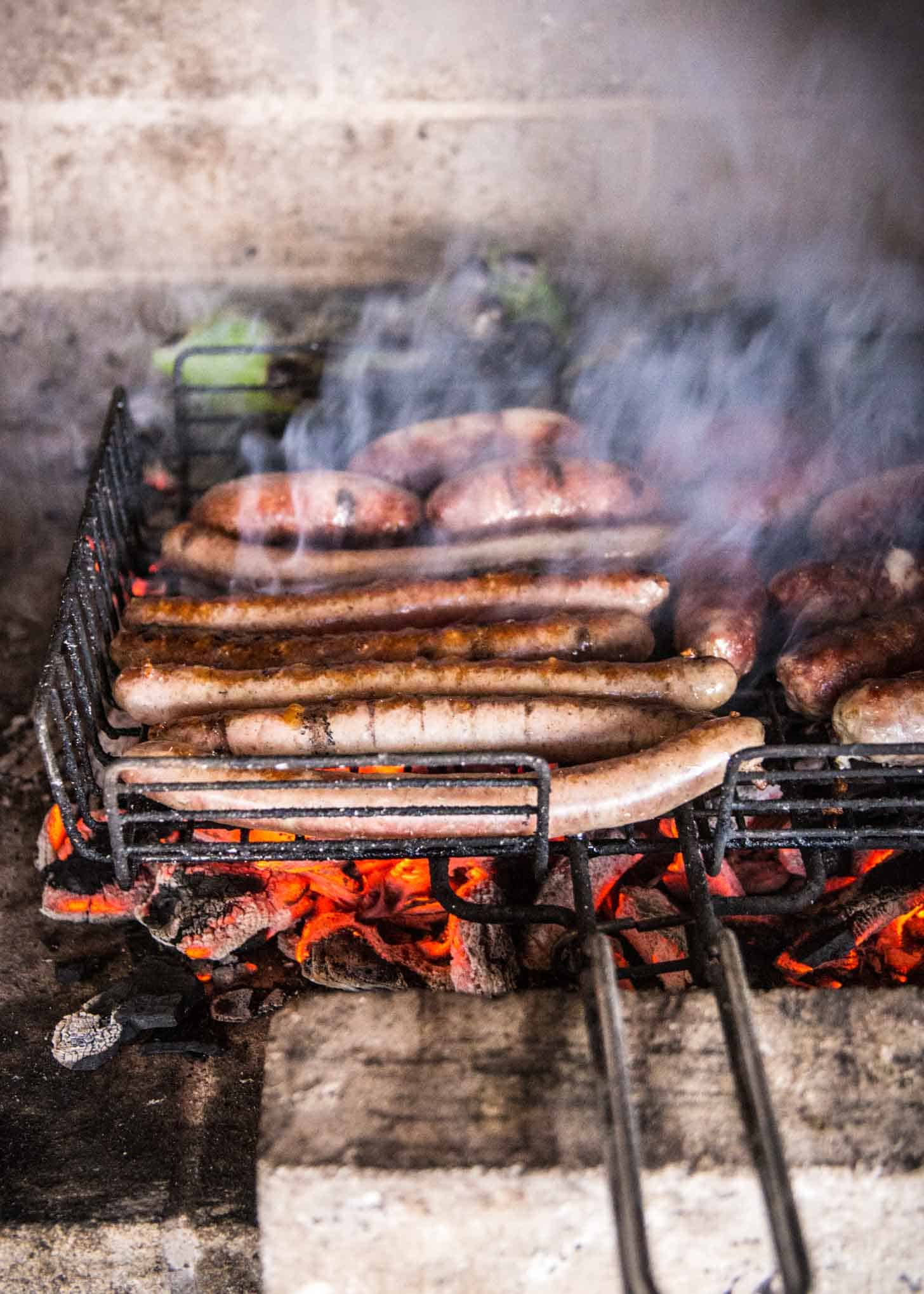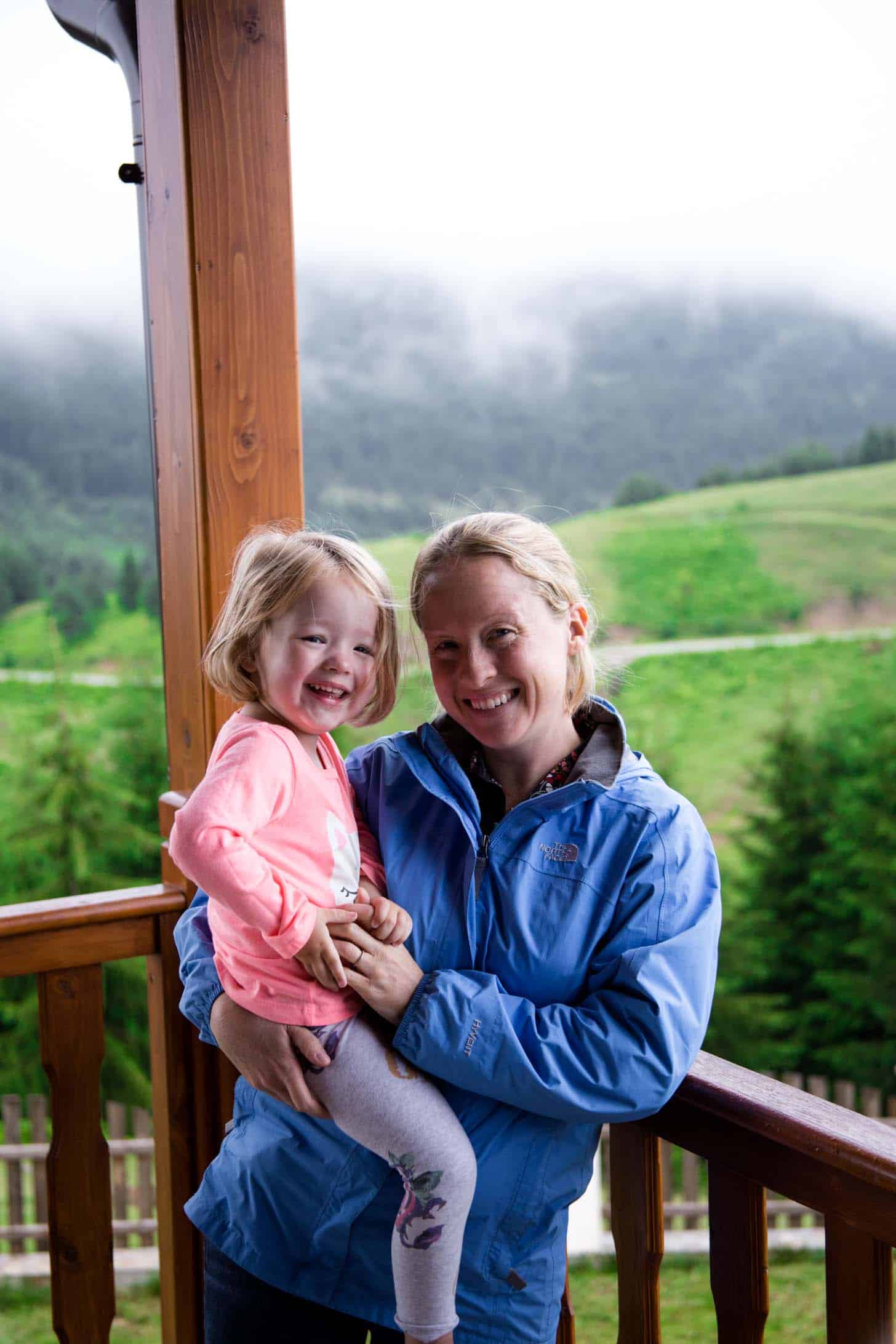 Kalofer
The second part of our trip was spent in the town where Frank lived – Kalofer. It's a small spot that feels more like a village that a "town," and you get the sense that time sort of stands still there. There are new businesses and indications that the town is growing, but on this visit it felt comfortingly familiar – just as it did when I visited for the first time 8 years ago.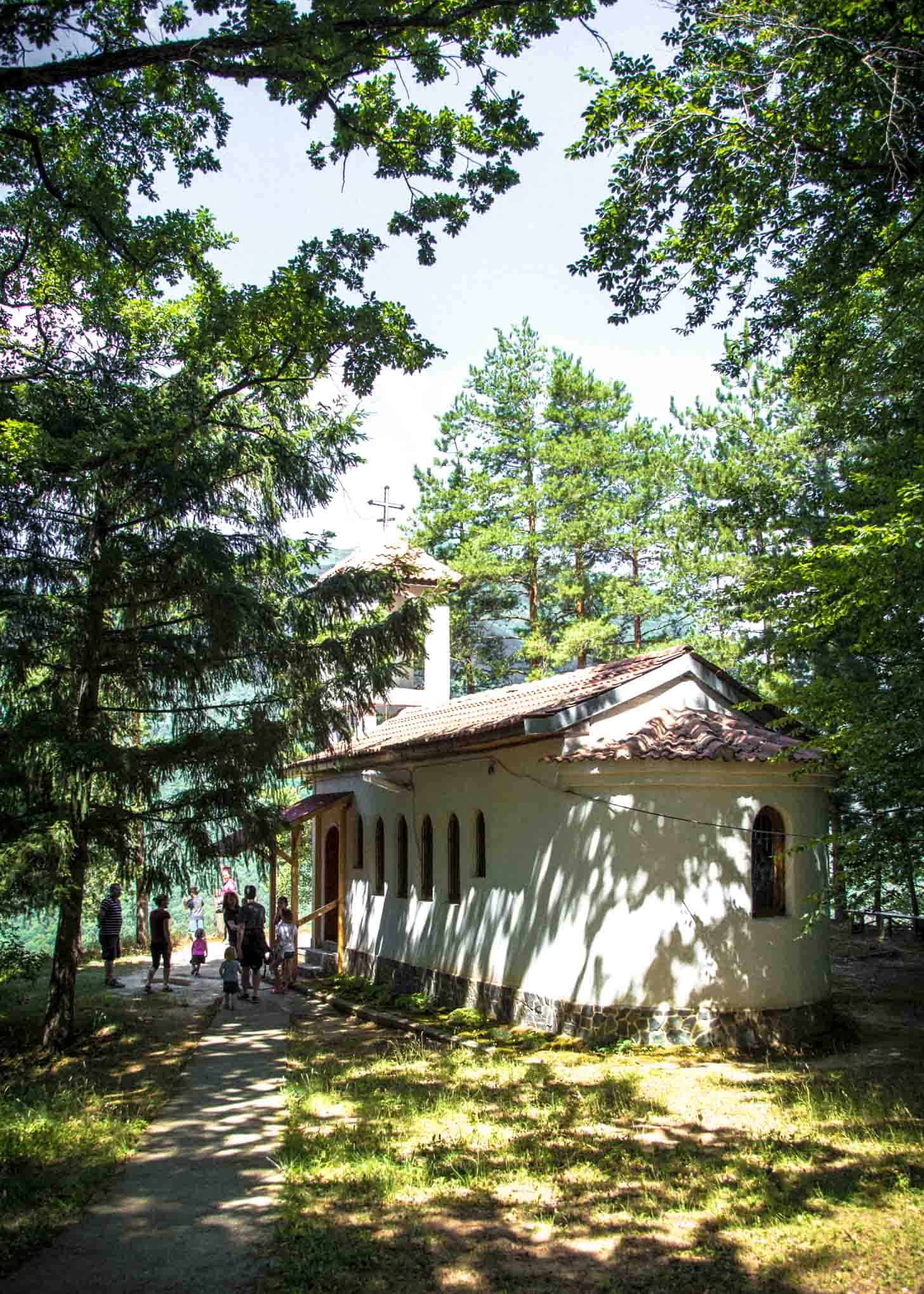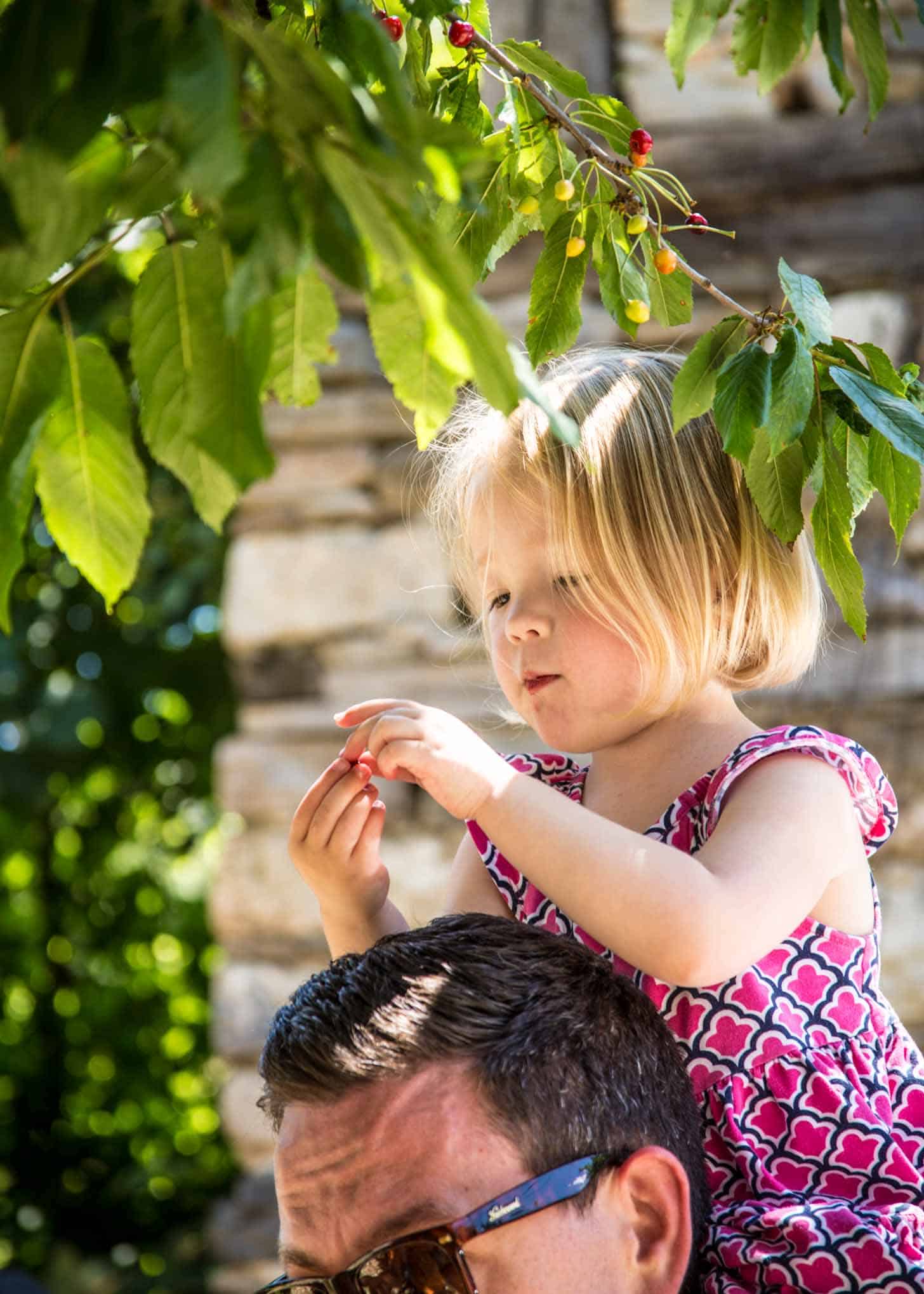 Though it's been 14 years since Frank first arrived in Kalofer as a Peace Corps Volunteer, he said that it feels much the same to him too.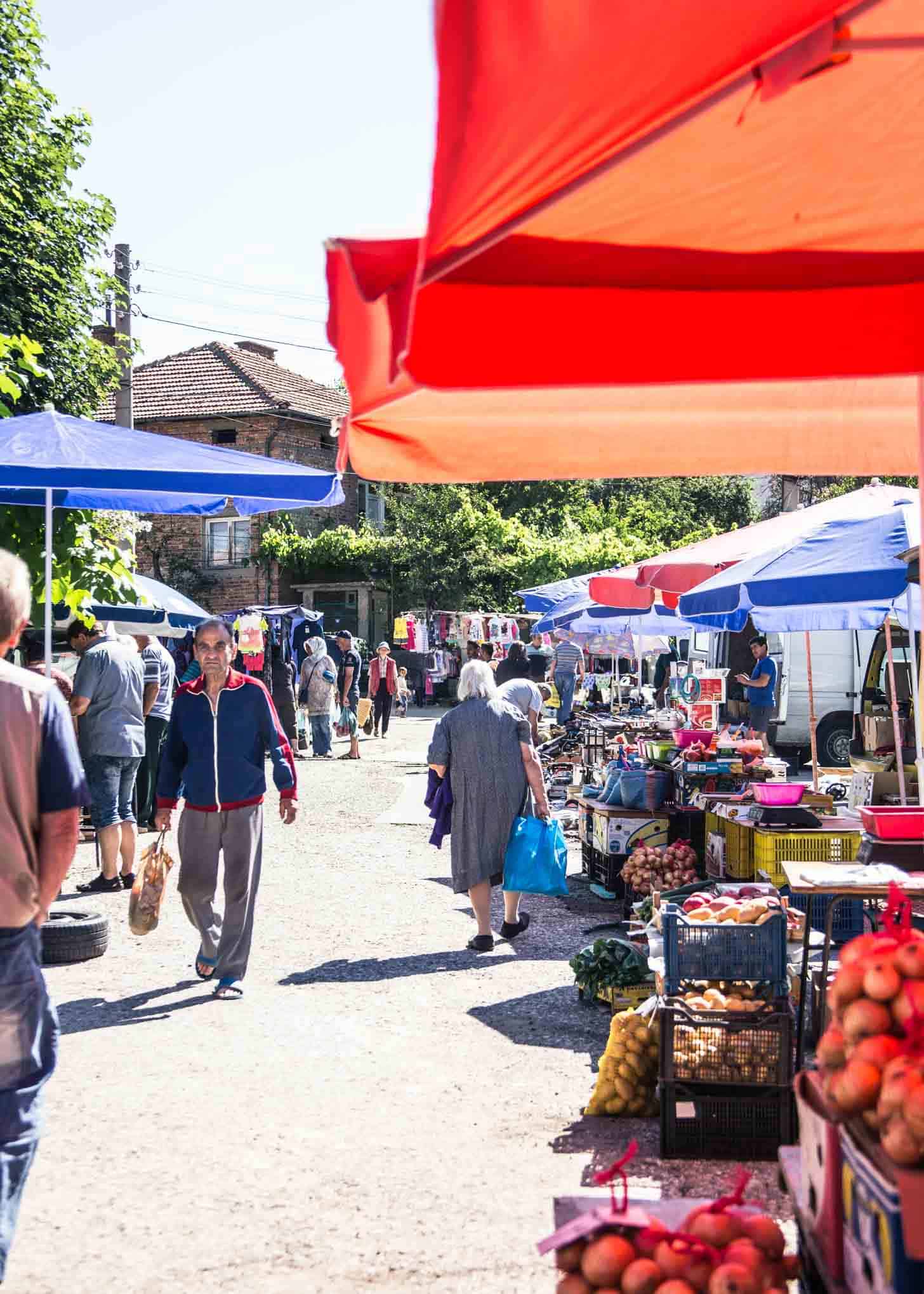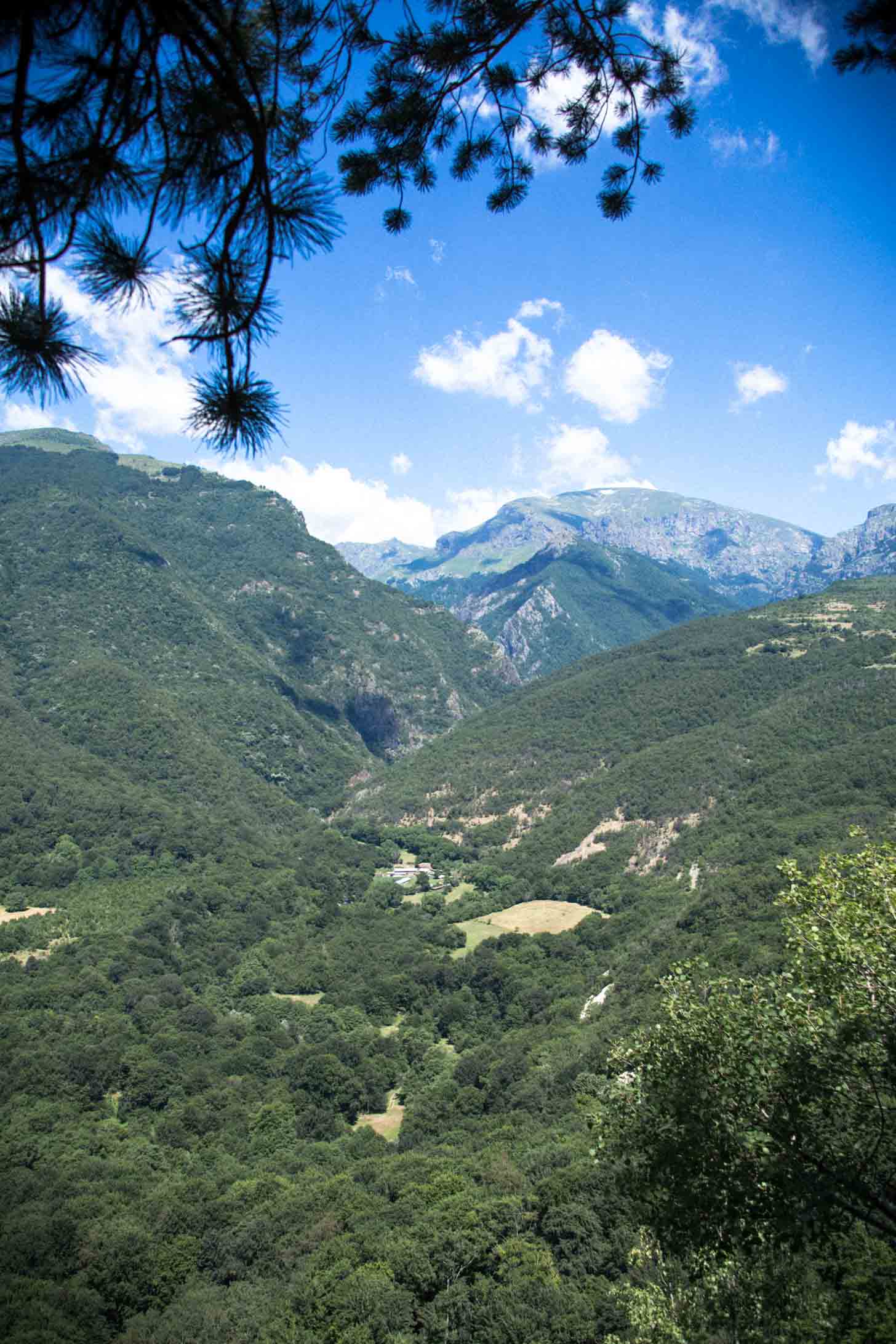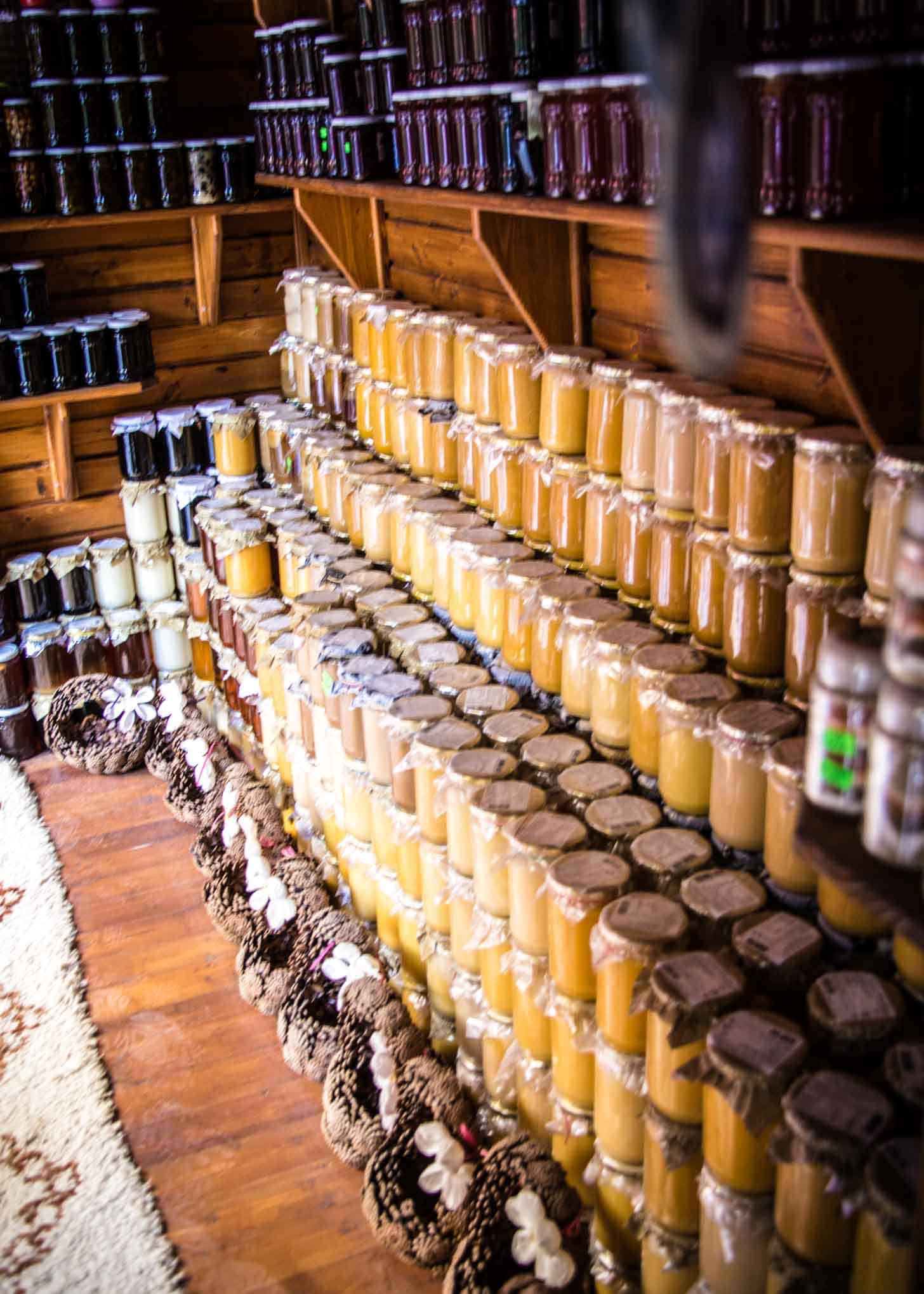 And based on the responses he gets when he walks around town, you'd think he had only been gone a week. We can't walk down the street without someone leaping out of a car to greet him.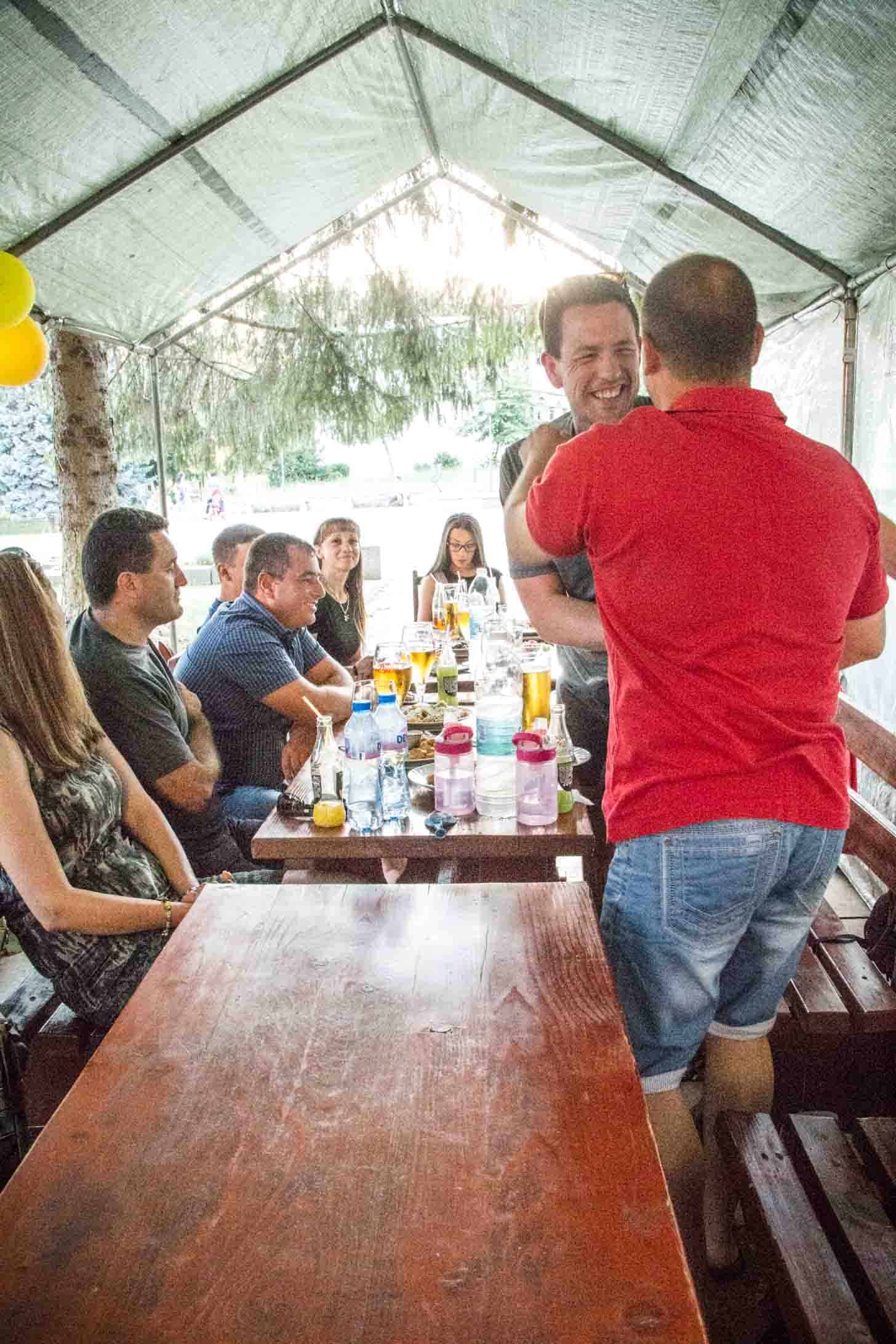 A trip to the market in town means stopping many times to catch up with friends. Fortunately, Molly and Clara love a good market, and were happy to explore while their dad talked.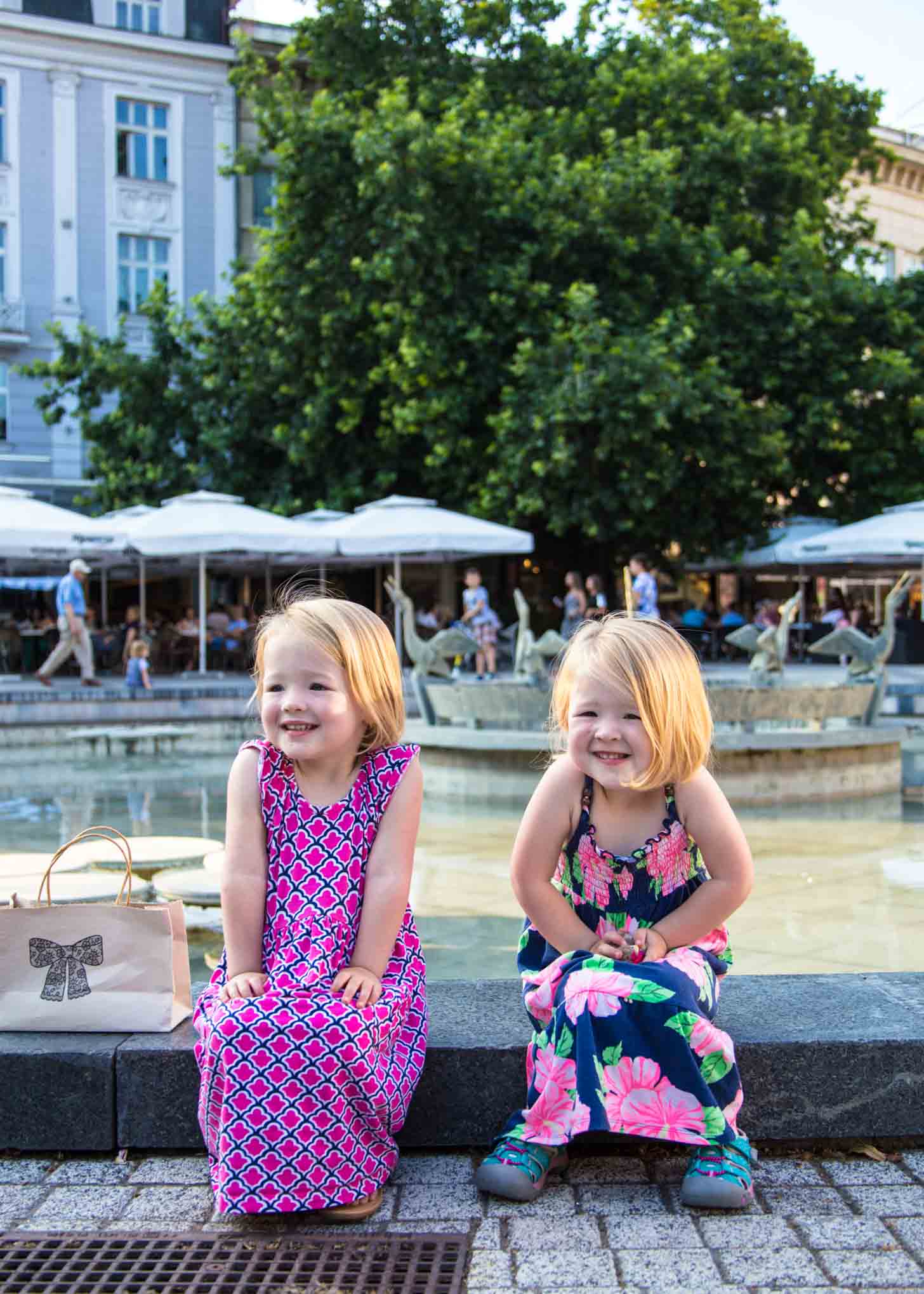 I too, was a happily distracted visitor to Bulgaria in the middle of summer thanks to the abundant gardens growing on every free square foot. There are trees bowing with ripe fruit on most streets, and row after row of tomato and bean plants growing in backyards.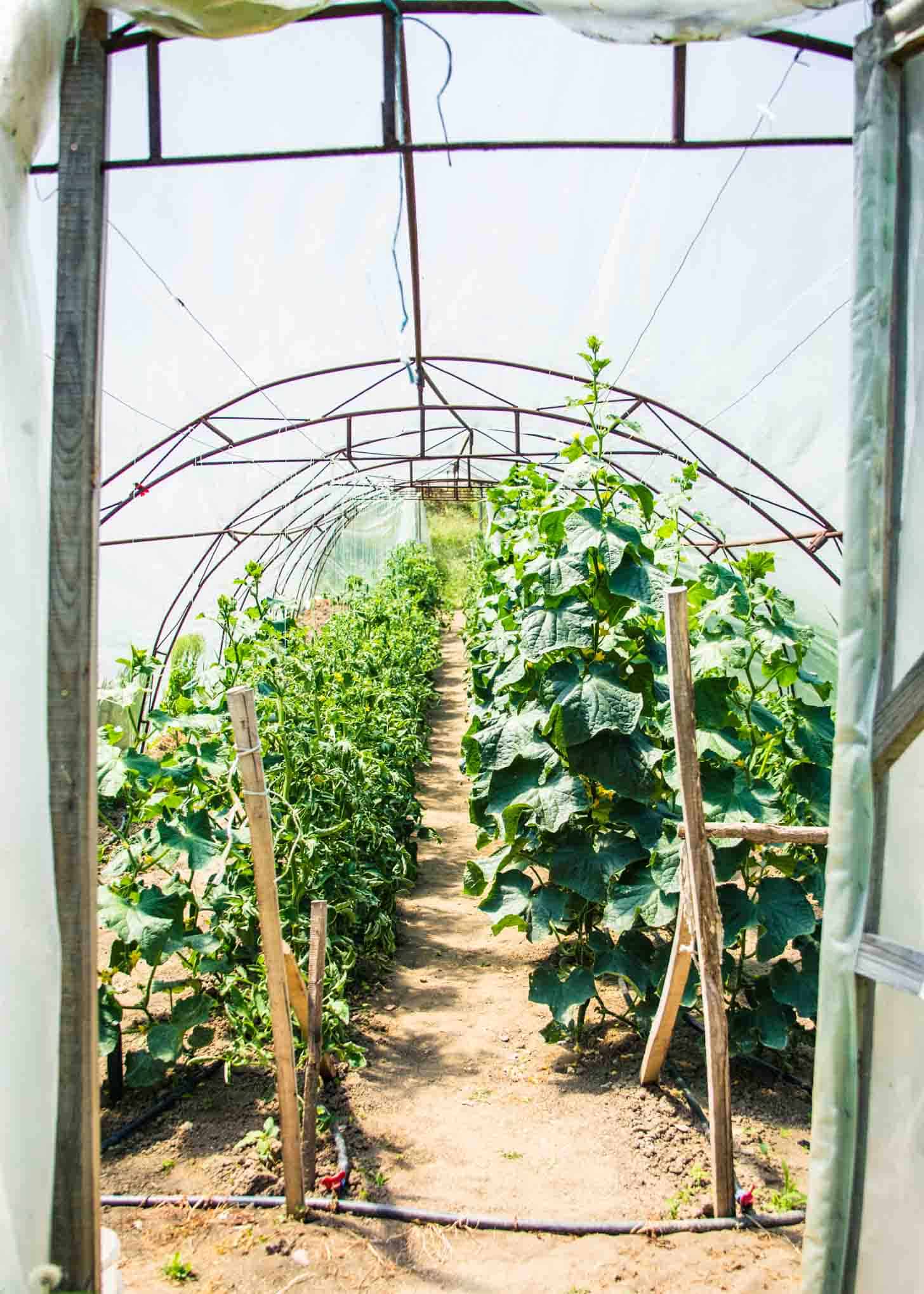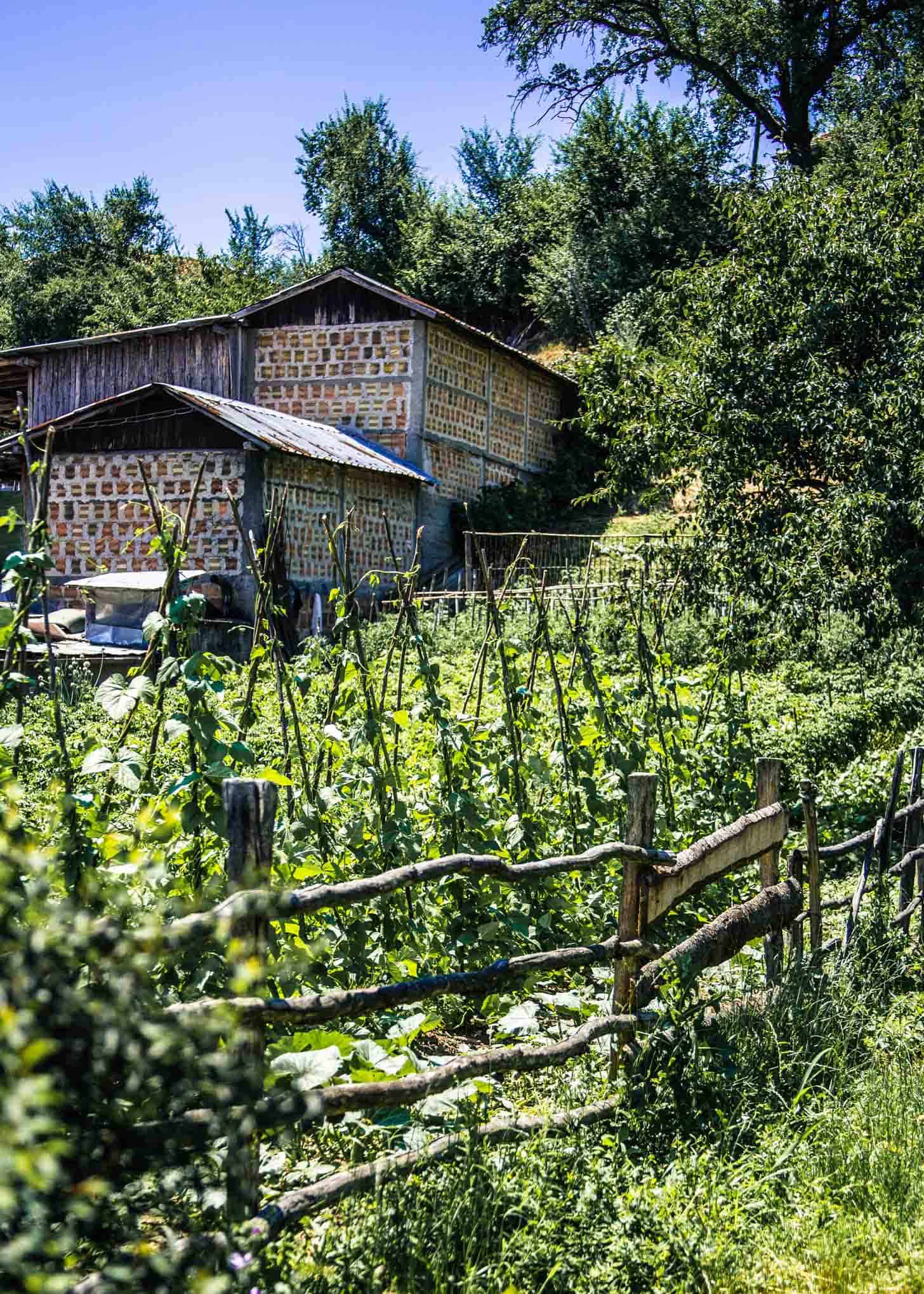 To enter a courtyard in a home in Bulgaria is to walk into a secret garden with grape vines climbing overhead and bees buzzing between bright flowers.
It made me start big plans for a massive garden at our house next year.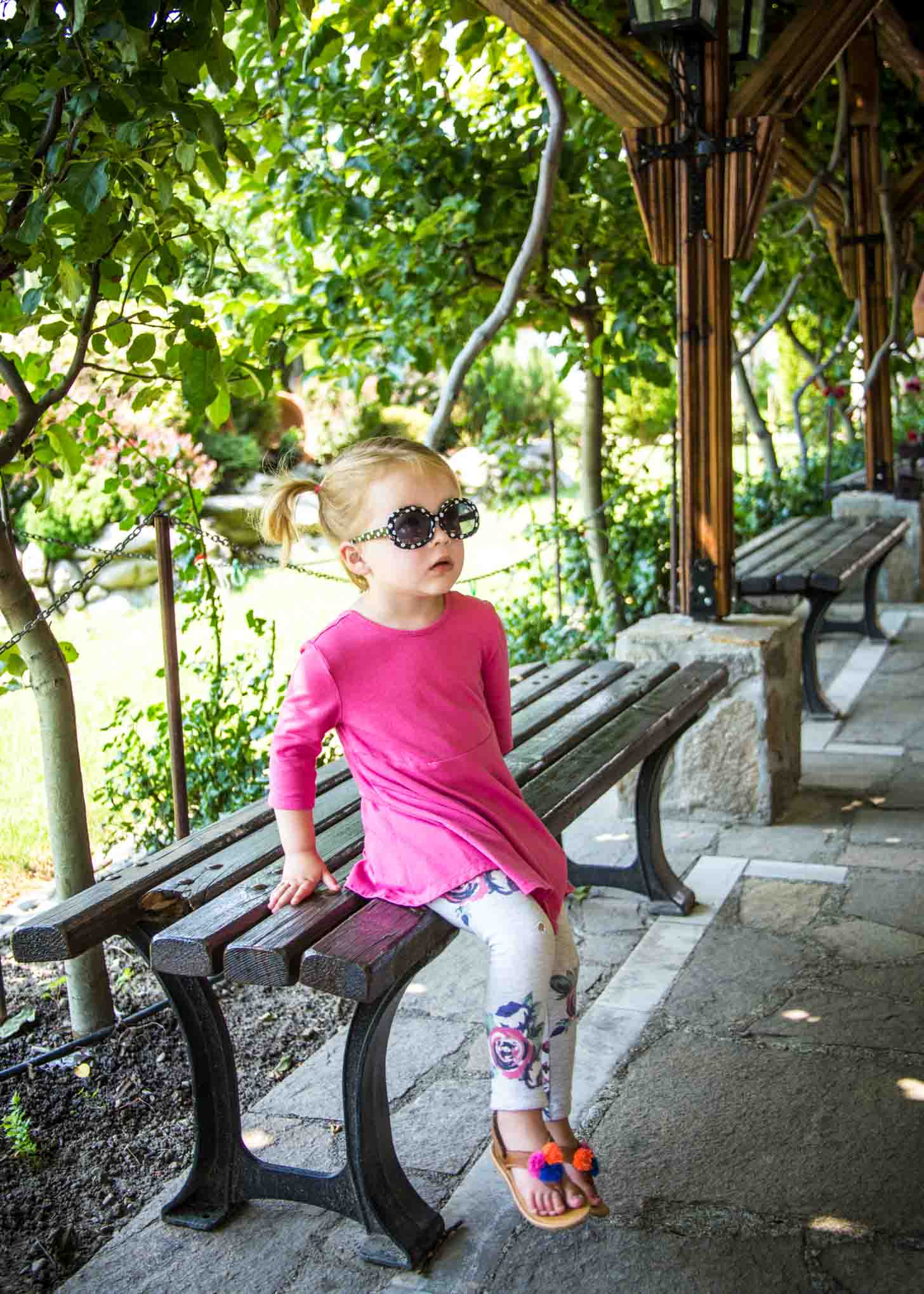 Is that Molly the toddler or Molly the teenager in the photo above? I can't be sure.
But one thing that really suits me about vacationing in Kalofer is that most of our time is spent talking and eating. Two of my faves. The food in Bulgaria is irresistible, especially in summer.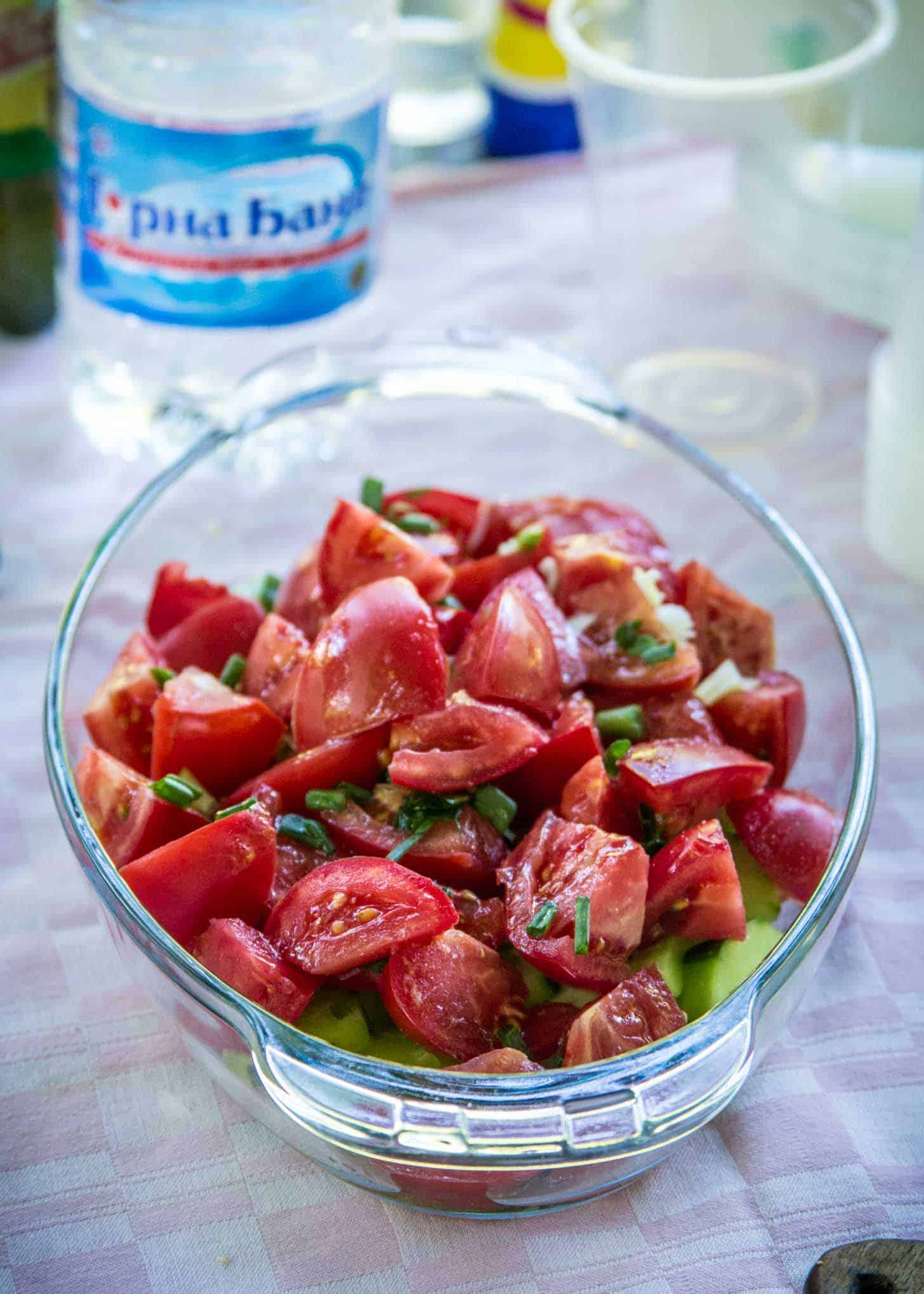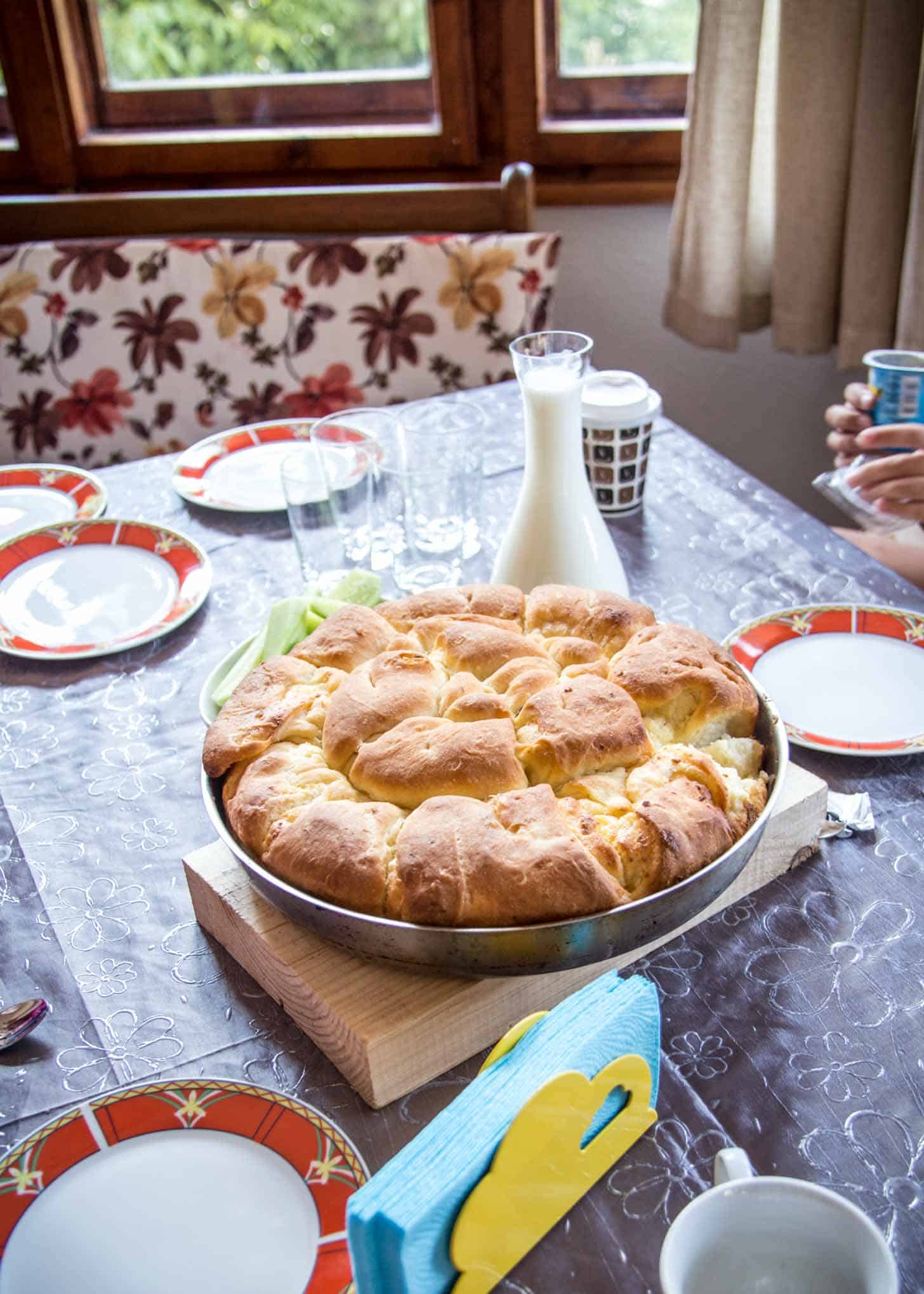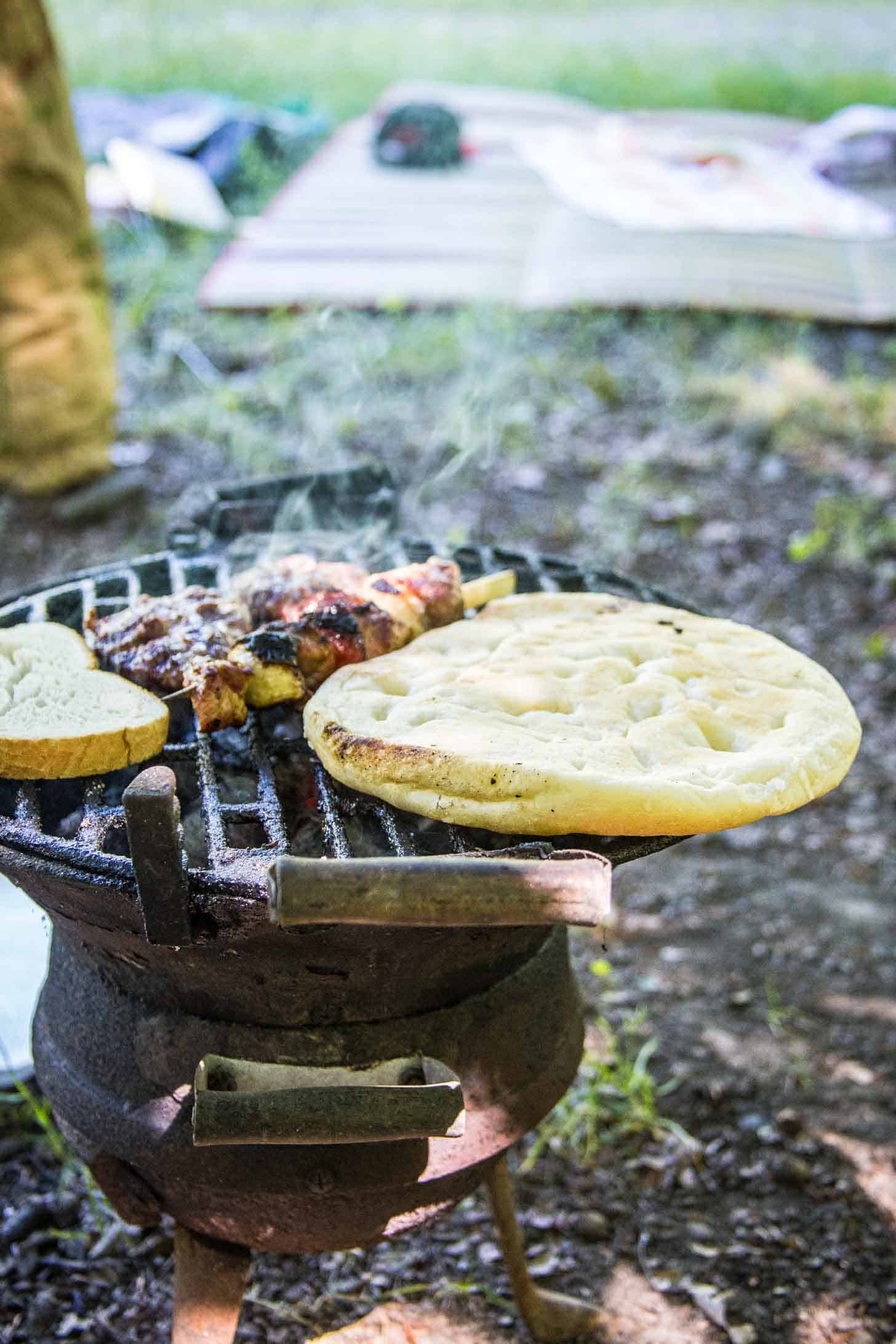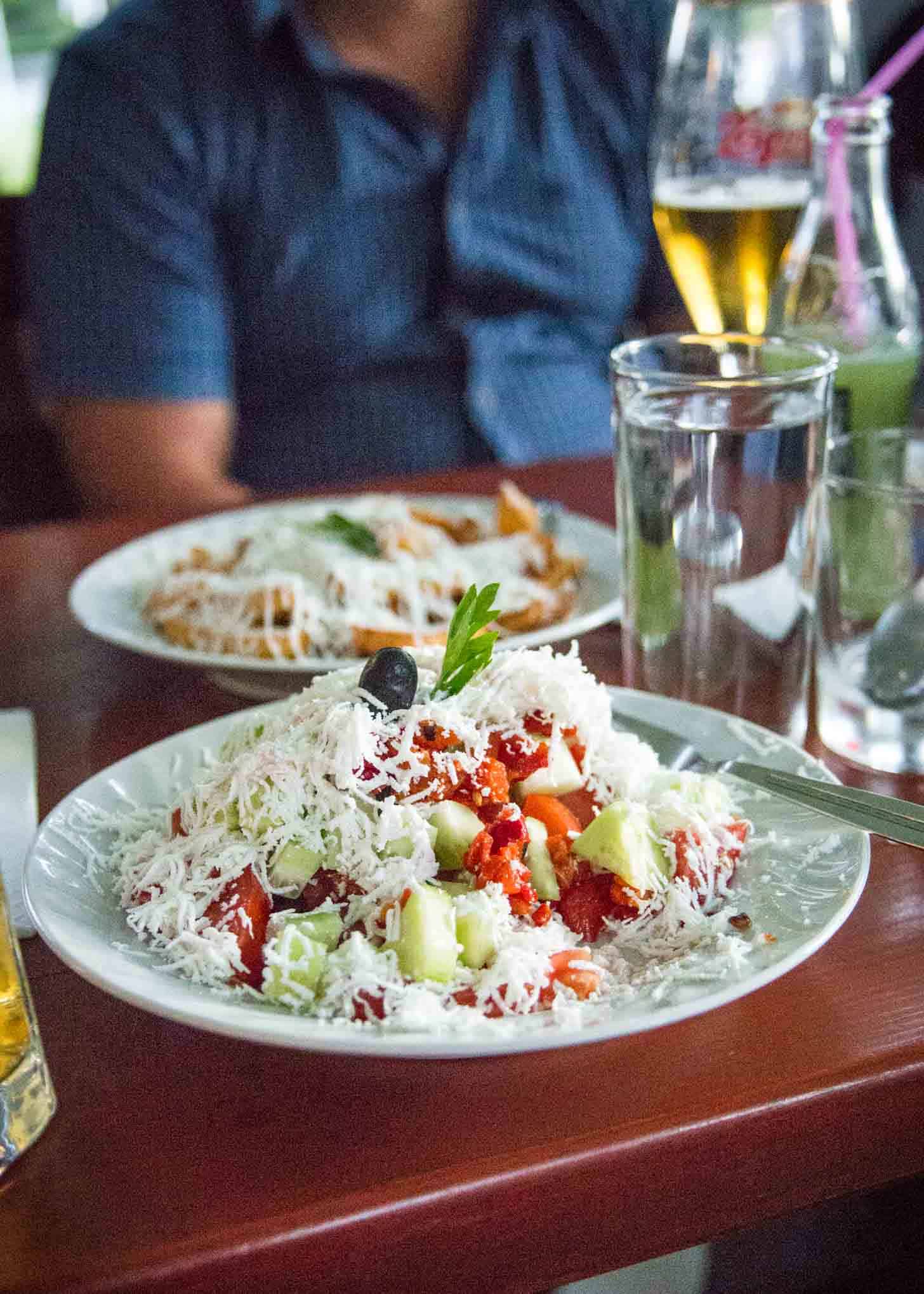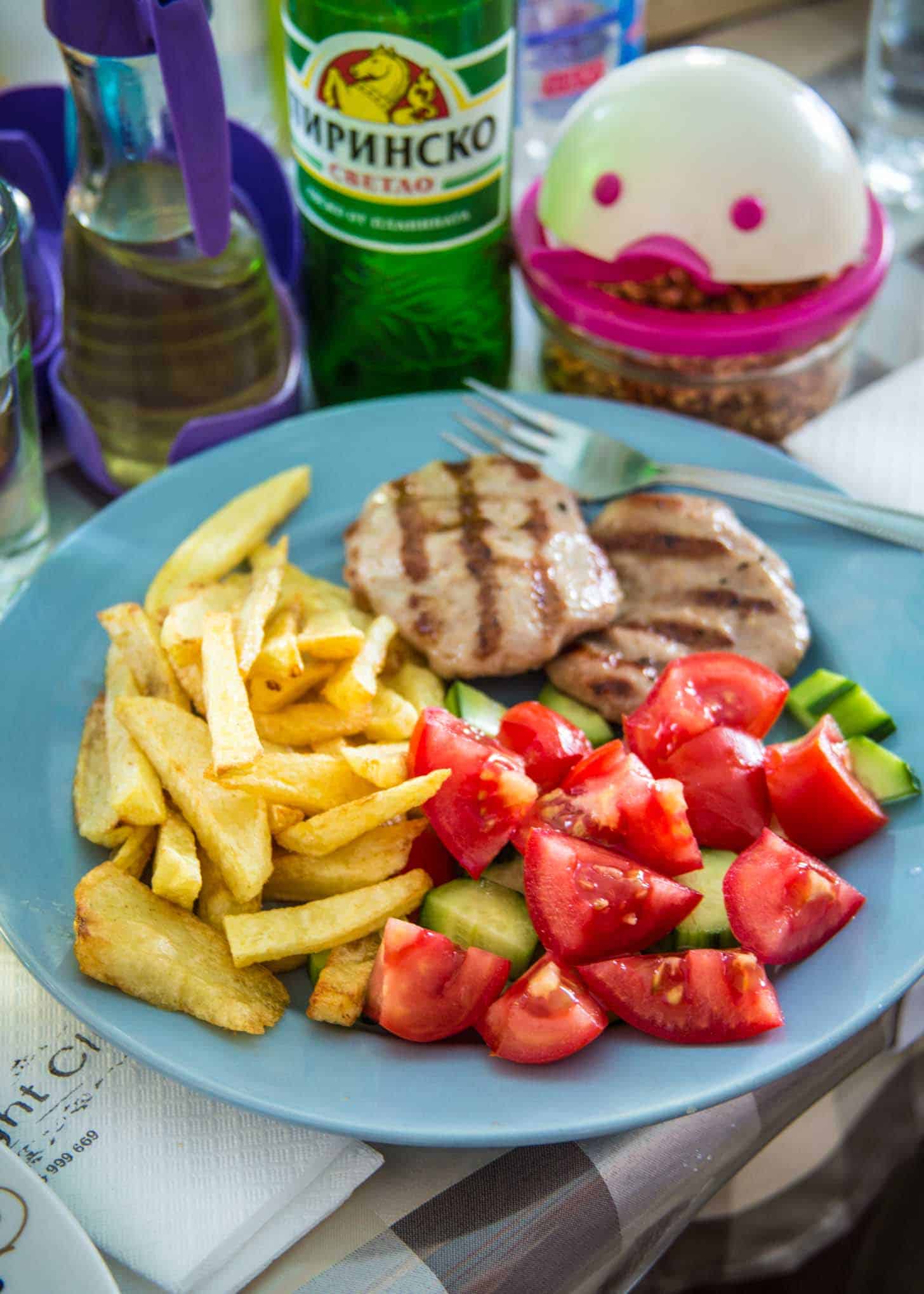 Bright plates of tomato and cucumber salads, roasted stuffed peppers, fresh homemade cheese, and soft bread. That last photo above is of lunch at a gas station! Everyone thought it was funny that I bothered to take a picture, but delicious, fresh, homemade food at a gas station blew my mind.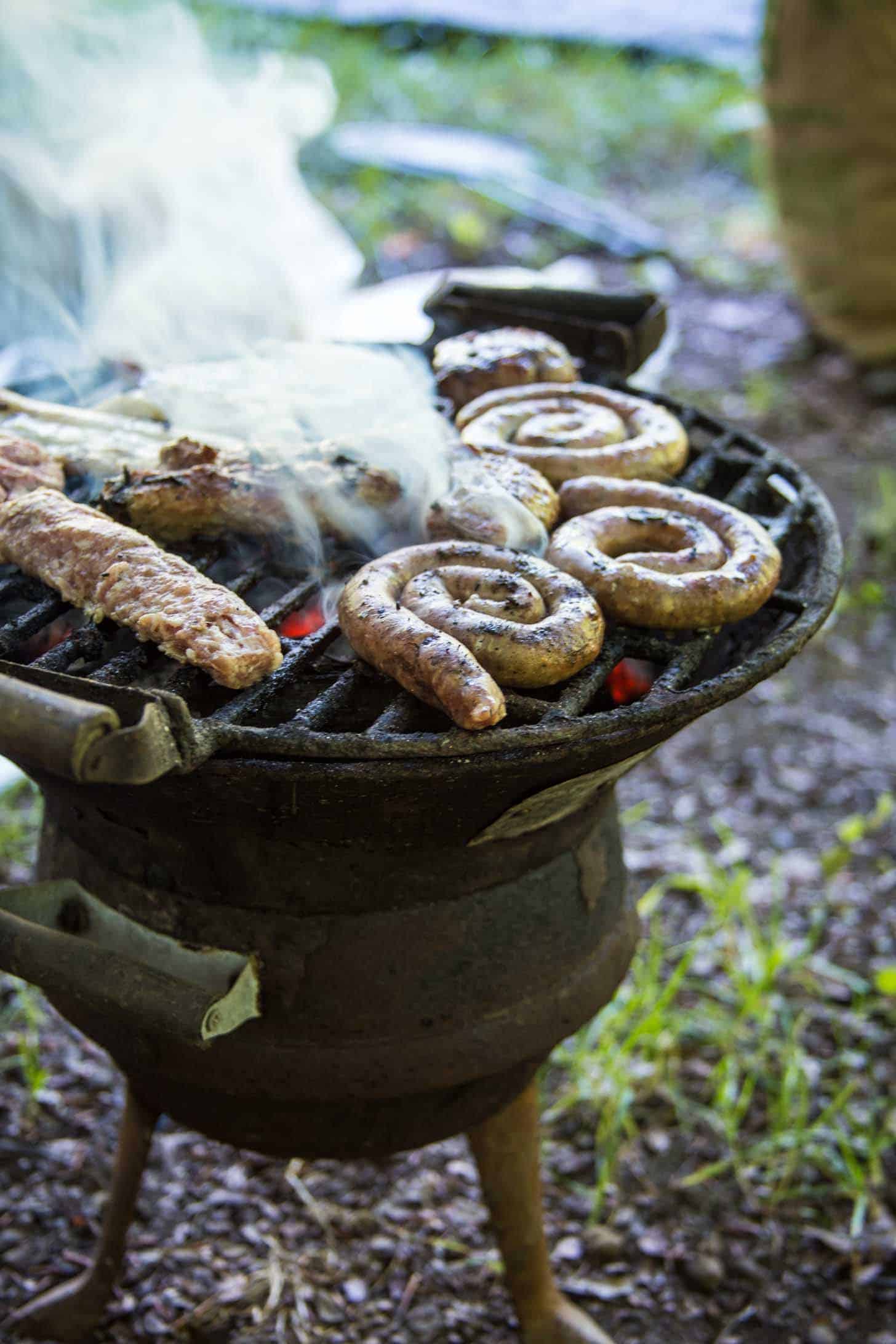 Almost all of the meat you eat this time of year is cooked on outdoor grills and every meal is set out into a spread worthy of the cover of Food and Wine magazine.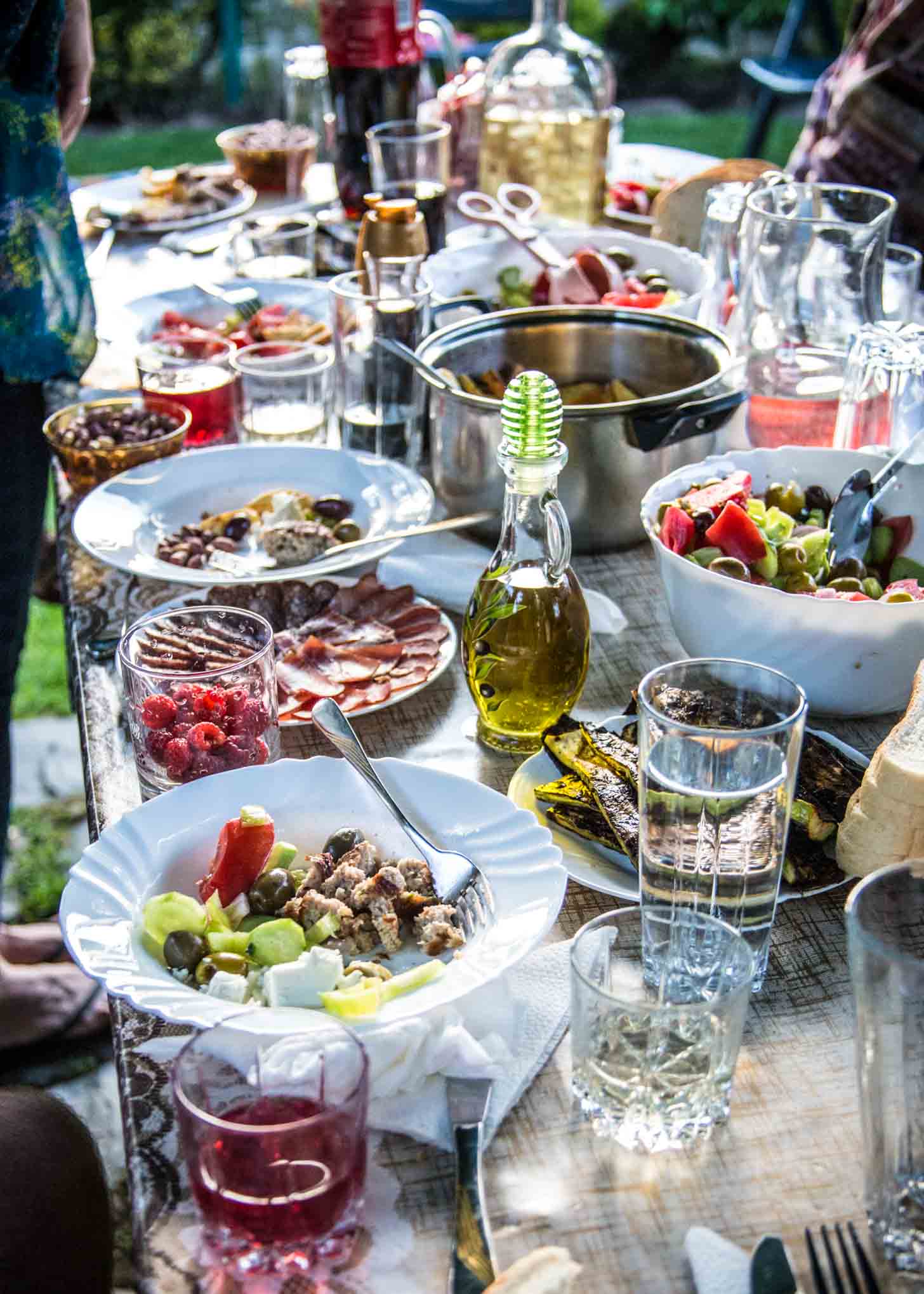 Molly and Clara experienced many firsts. They rode their first horse, played in their first mountain stream, learned to skip rocks, explored their first cave, and made their first non-English-speaking friends.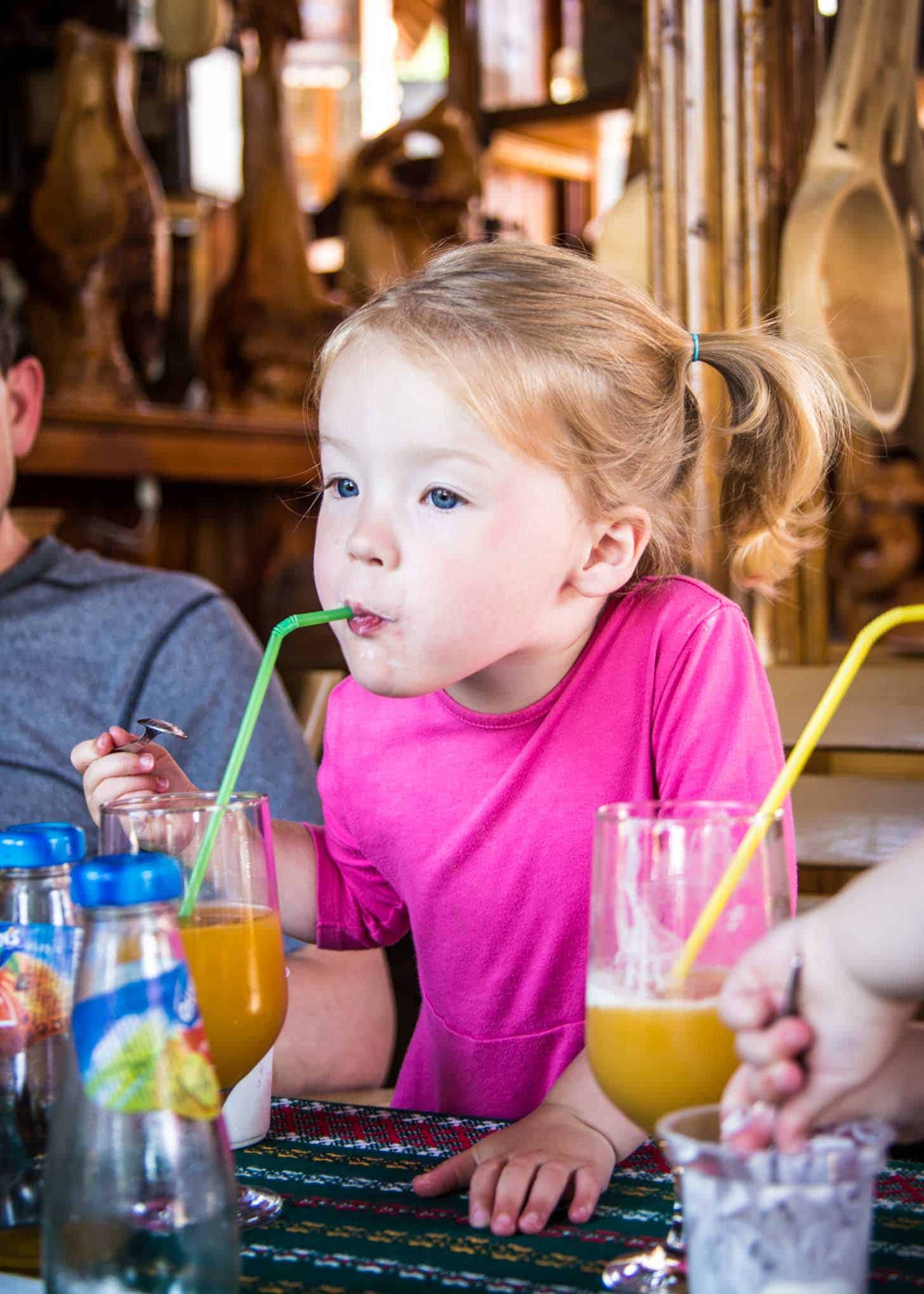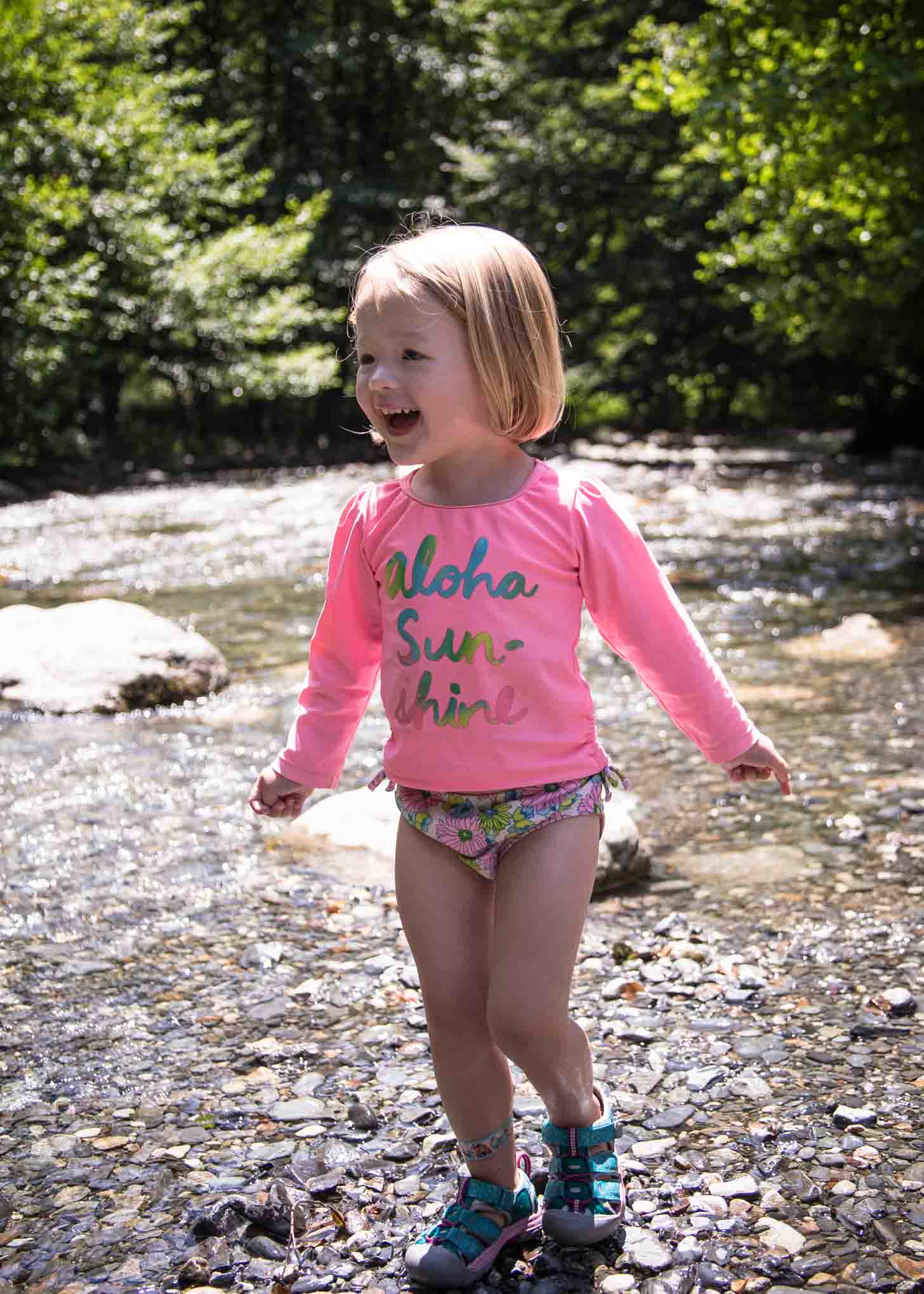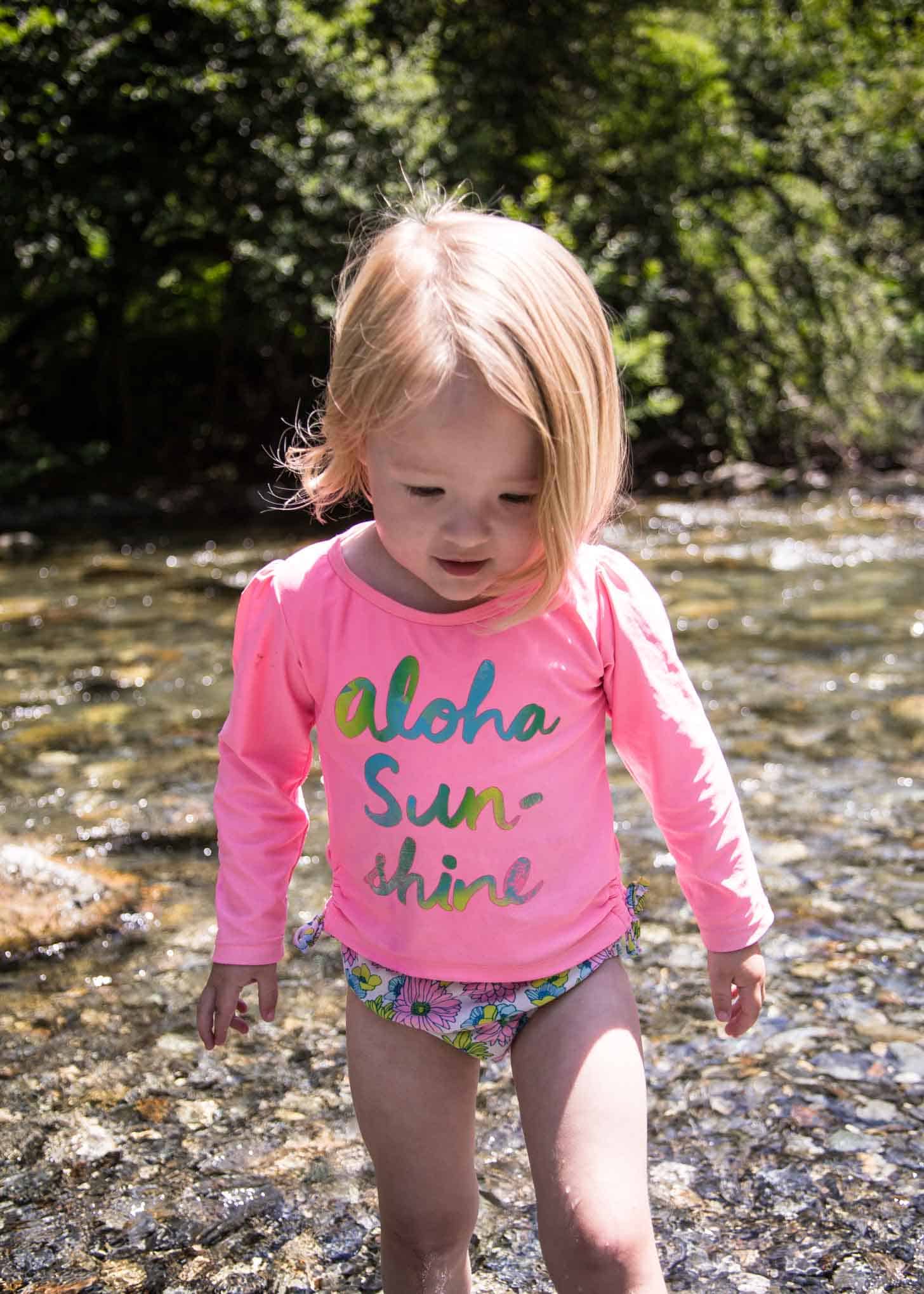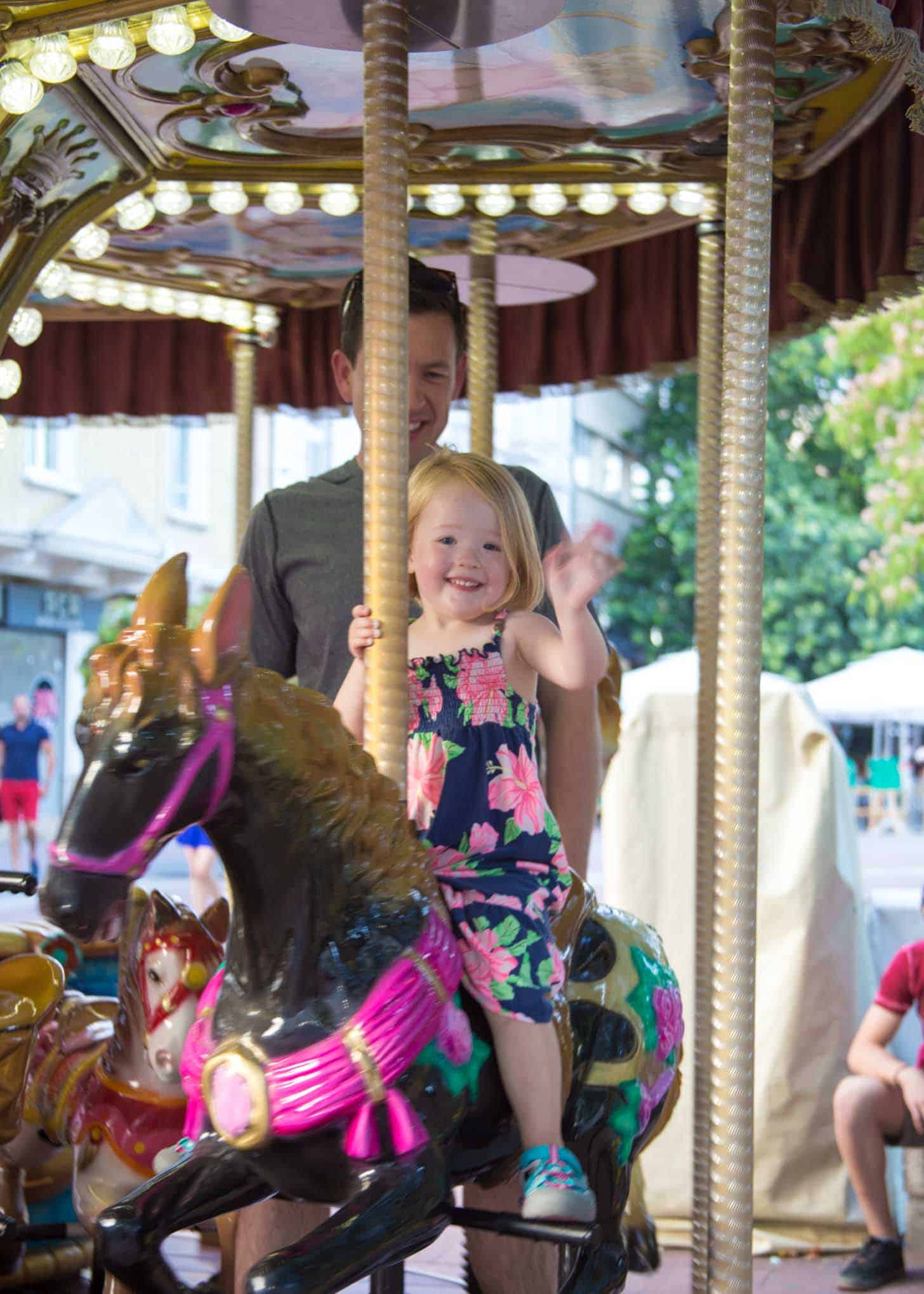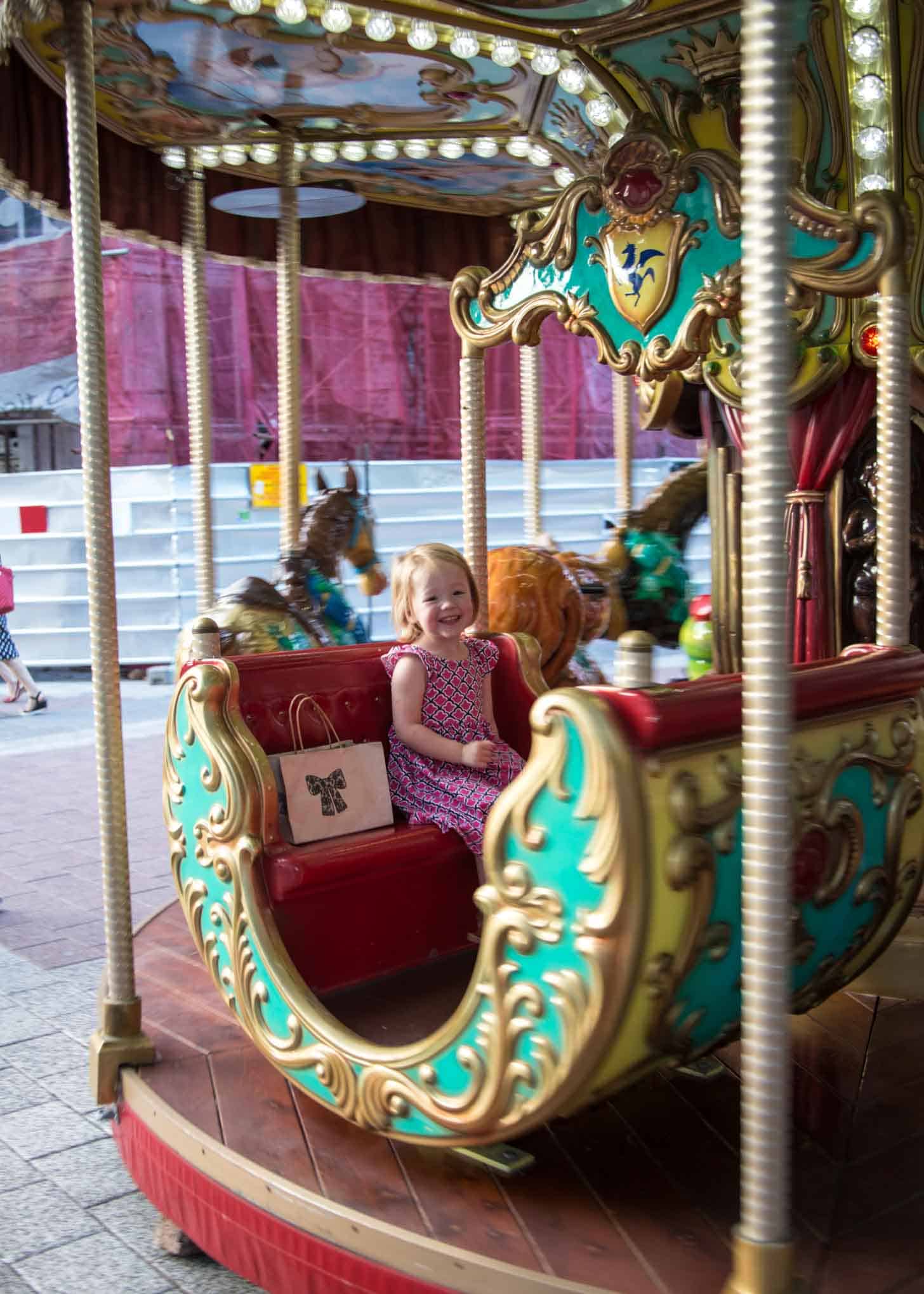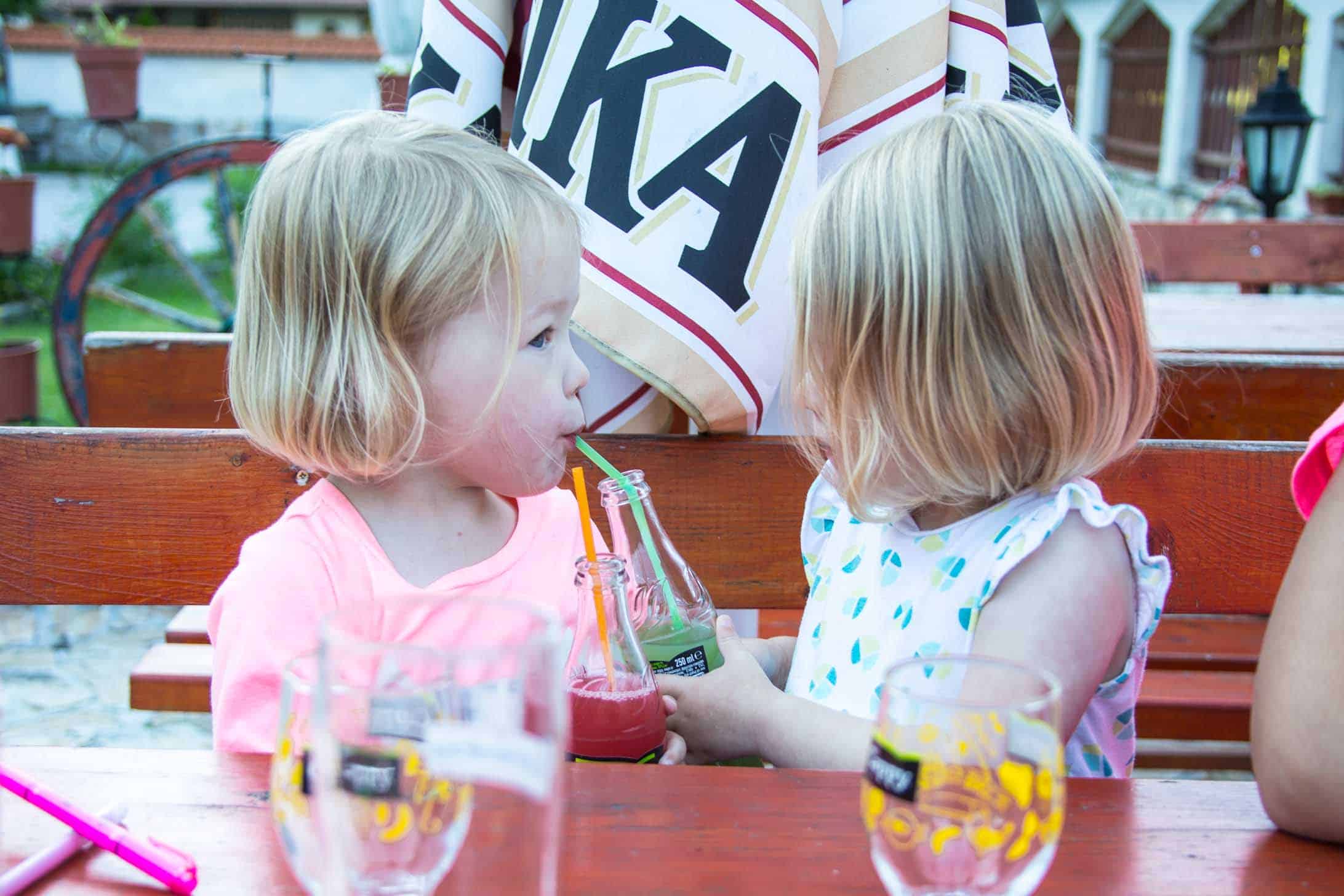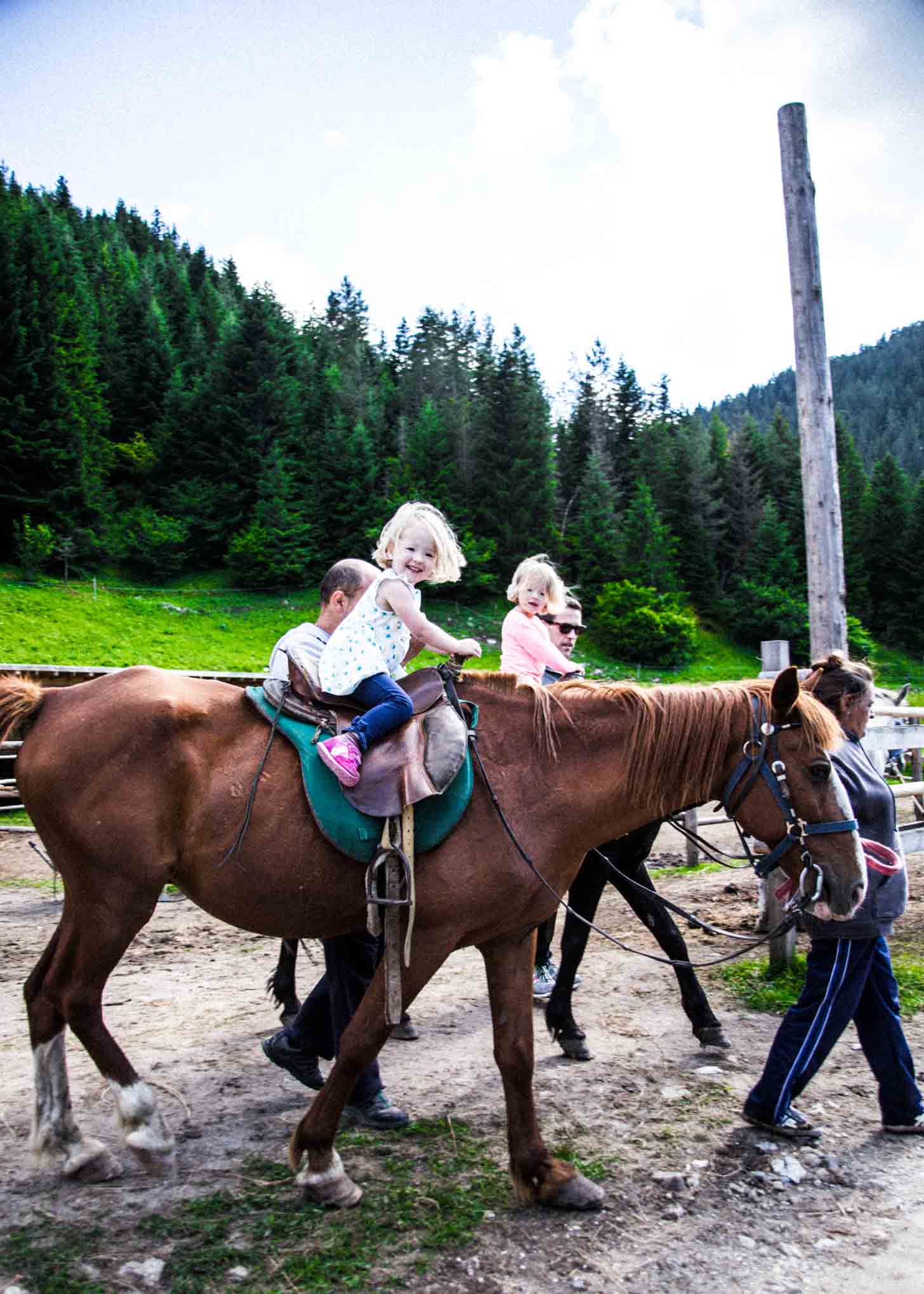 As it turns out, kids don't really care if they speak the same language.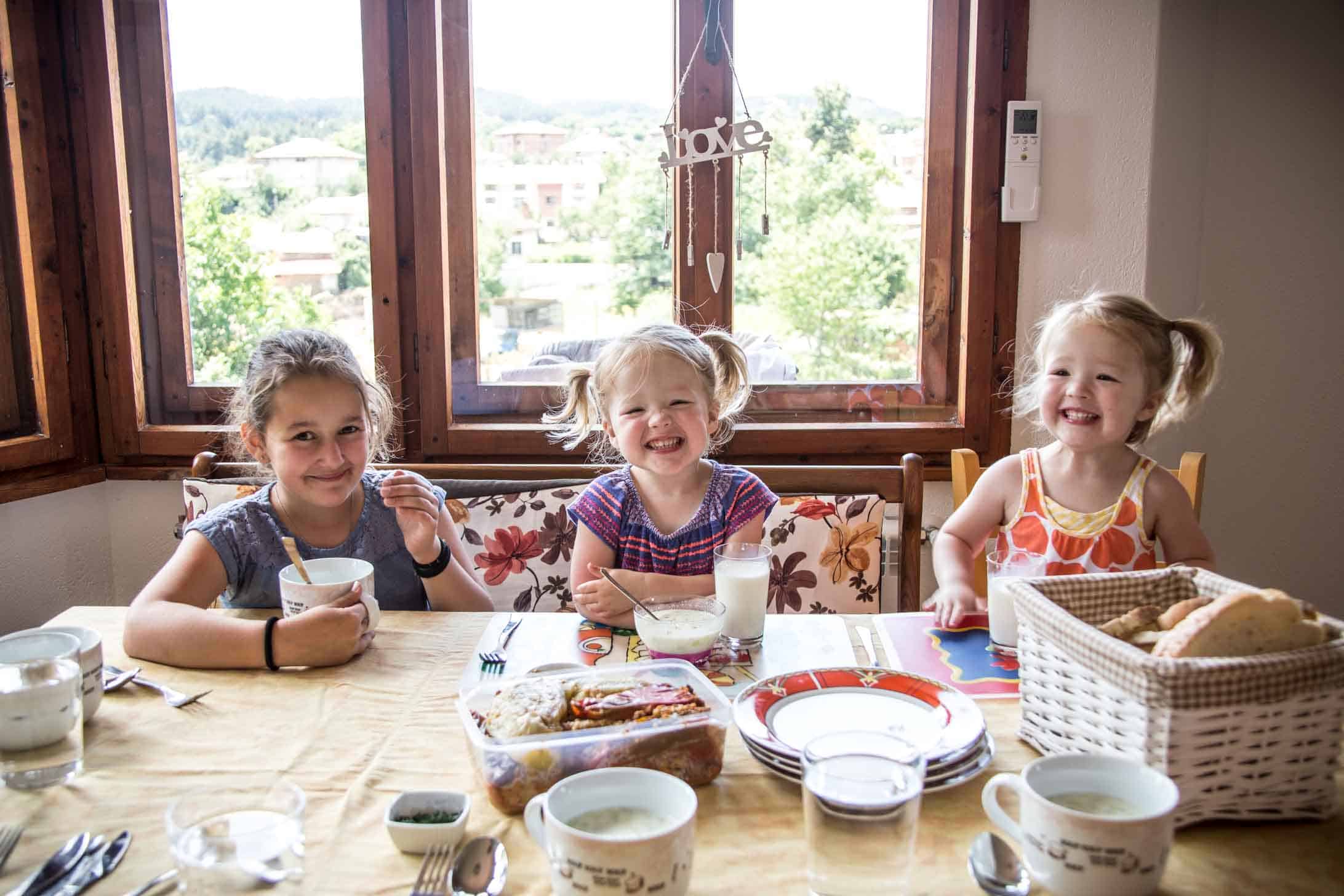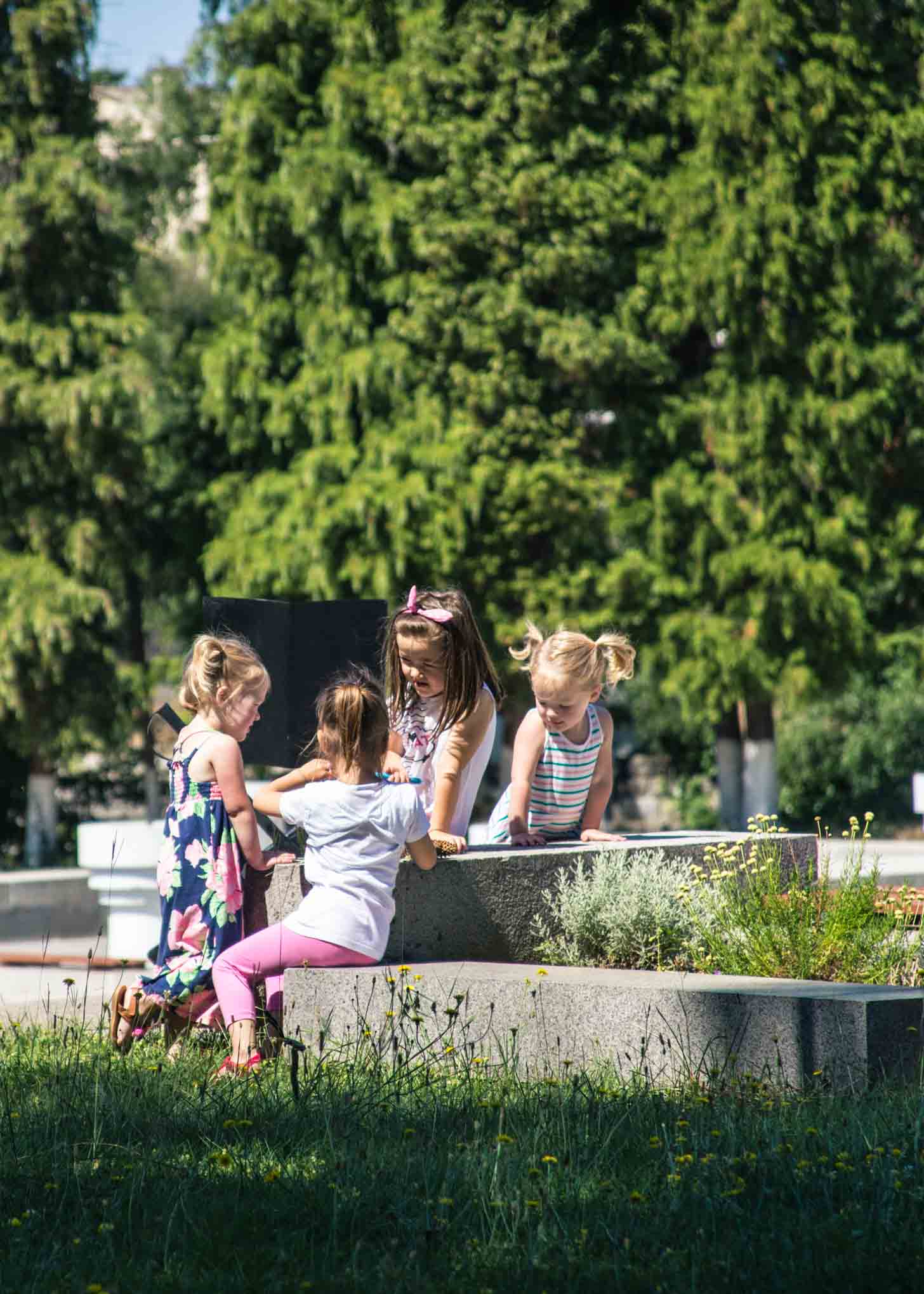 The language of fun is universal.
It was a magical, fulfilling, surprisingly relaxing vacation all around. And one we already can't wait to do again.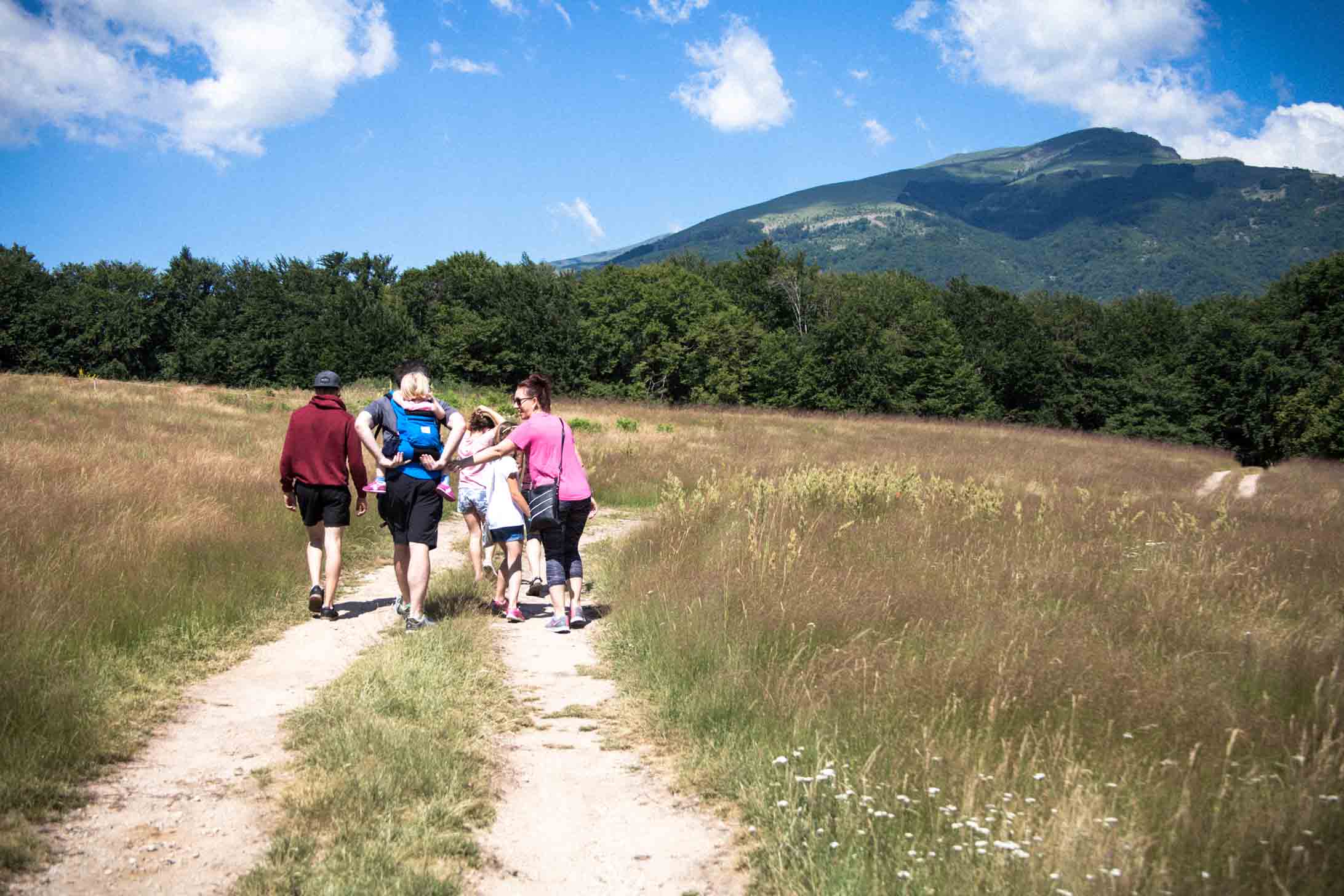 SaveSave