Well hello there! I think that was the longest break from blogging I have ever taken. It felt good, but I'm itching to get back into the kitchen. Cooking will have to wait until the weekend though. The 24 hours of flying and arrival in Bangkok at midnight on Monday left me with a sore throat and a busy week at work. Thank goodness I have the Fourth of July to rest and look through pictures from the two-week trip home. It was a fun one!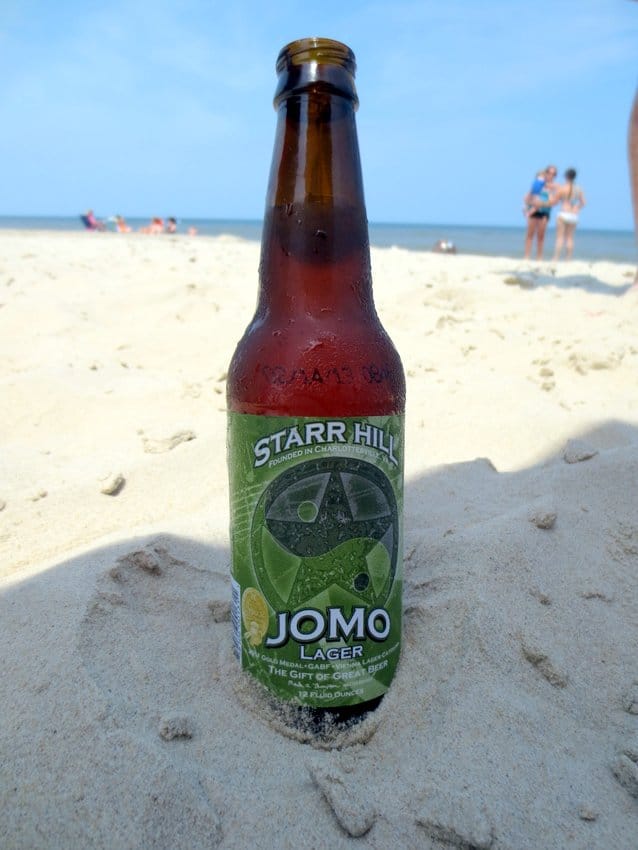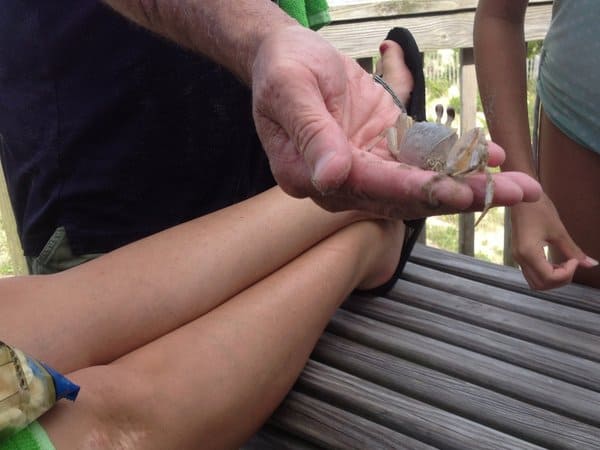 I came back from this summertime visit to the U.S. feeling like Frank and I got nearly everything checked off our to-do-while-home list. I ate loads of green salads, fresh berries, kalamata olives (no bottles broke in my purse this time), a good portion of two separate wedges of Port Salut cheese, sweet corn on the cob, ice cream on more occasions than entirely appropriate, and even a peach or two.
My family has vacationed at the Outer Banks in North Carolina every couple years for as long as I can remember. The Outer Banks are a thin stretch of island along the coast of North Carolina - so thin at some points that you can see the ocean and the sound at the same time from the two-lane road that runs through the middle. Weeks spent at the Outer Banks epitomize summer for me. Twelve members of my family met up at a rental house there this year.
We spent our days on the beach...
and our nights on the deck overlooking the water.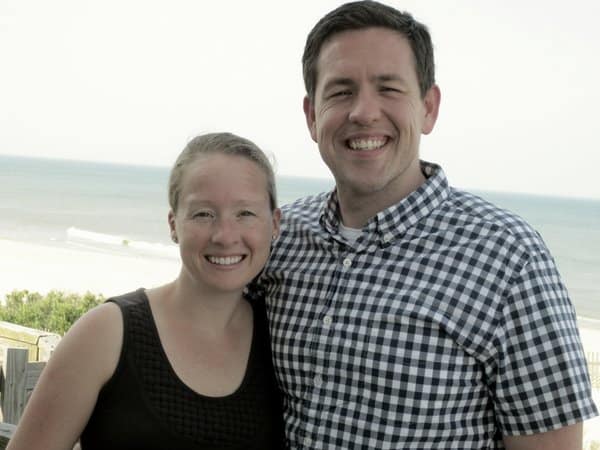 One of my favorite things about weeks at the Outer Banks is that we cook big family dinners together. Our rental house had a well-stocked kitchen that we put to good use every night. I failed as a food blogger and took zero pictures of food.
My sister, Veronica did catch this great picture of the dinner table all set and ready. (She sent it to me in an email titled "Hello, Dinner.")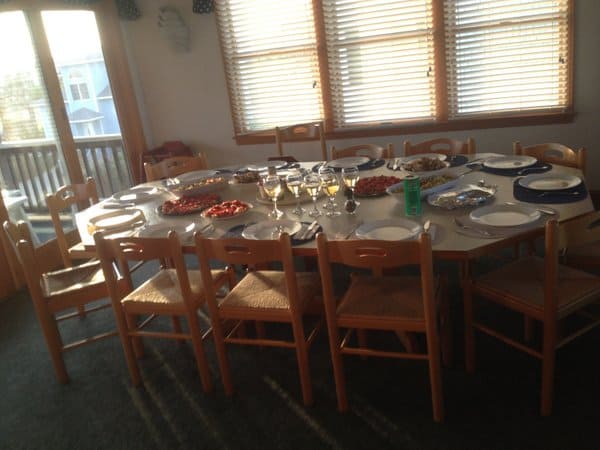 We caught some sunrises. Okay...I didn't actually "catch" any sunrises. This gorgeous photo was taken by my mom who did actually witness a sunrise from the deck of the house.
I saw many moonrises though.
We book-ended our Outer Banks trip in Norfolk with Frank's parents. The weather there was spectacular and we had lots of leisurely family dinners and long walks through the neighborhood. We were tempted with lemonade stands.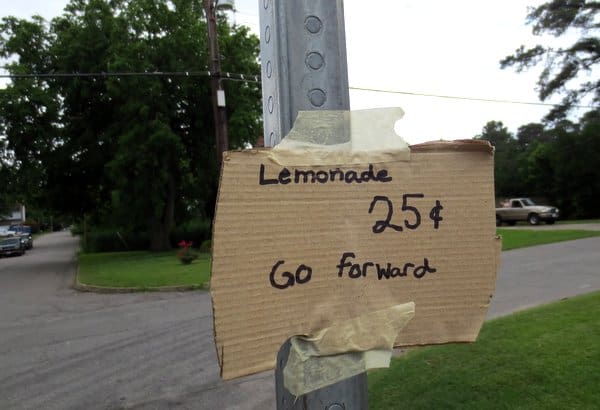 But had to save room to sample lots of local beers.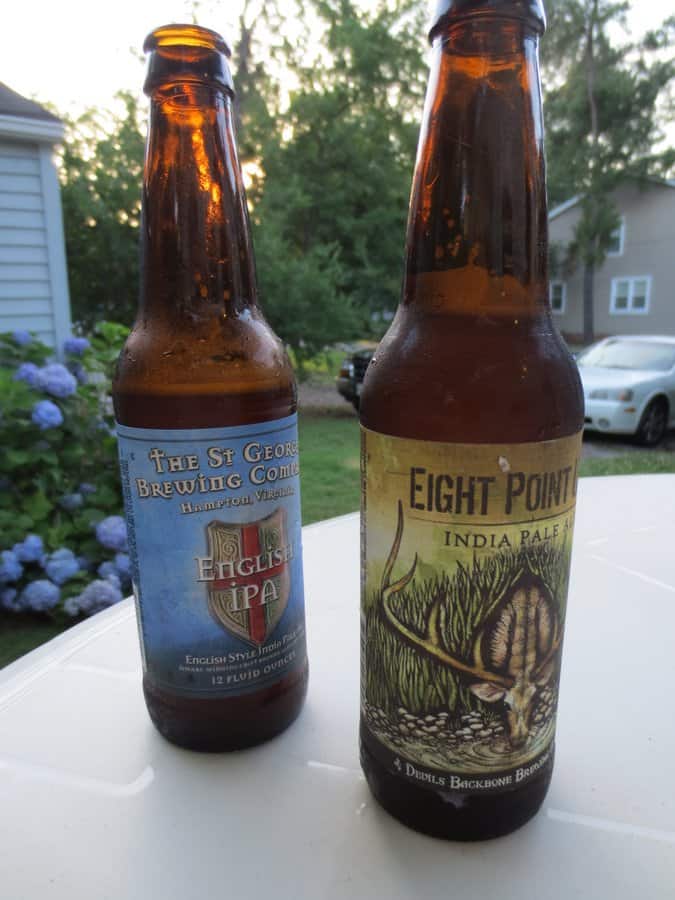 Considering that we have just landed back in Bangkok, I haven't done a bit of cooking. We ate cereal for dinner on Tuesday night! But if you're looking for something quick and fun for the long weekend, I just posted one of my favorite summer tortellini salads over at Parade.com.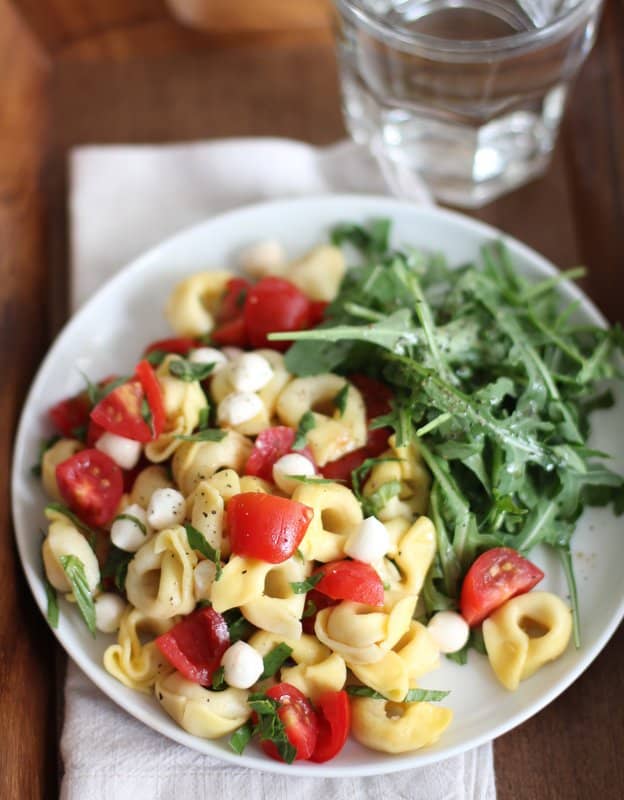 Happy Fourth of July!