Farm To Table and Everything in Between
Published Oct 05, 2016•Updated Nov 08, 2023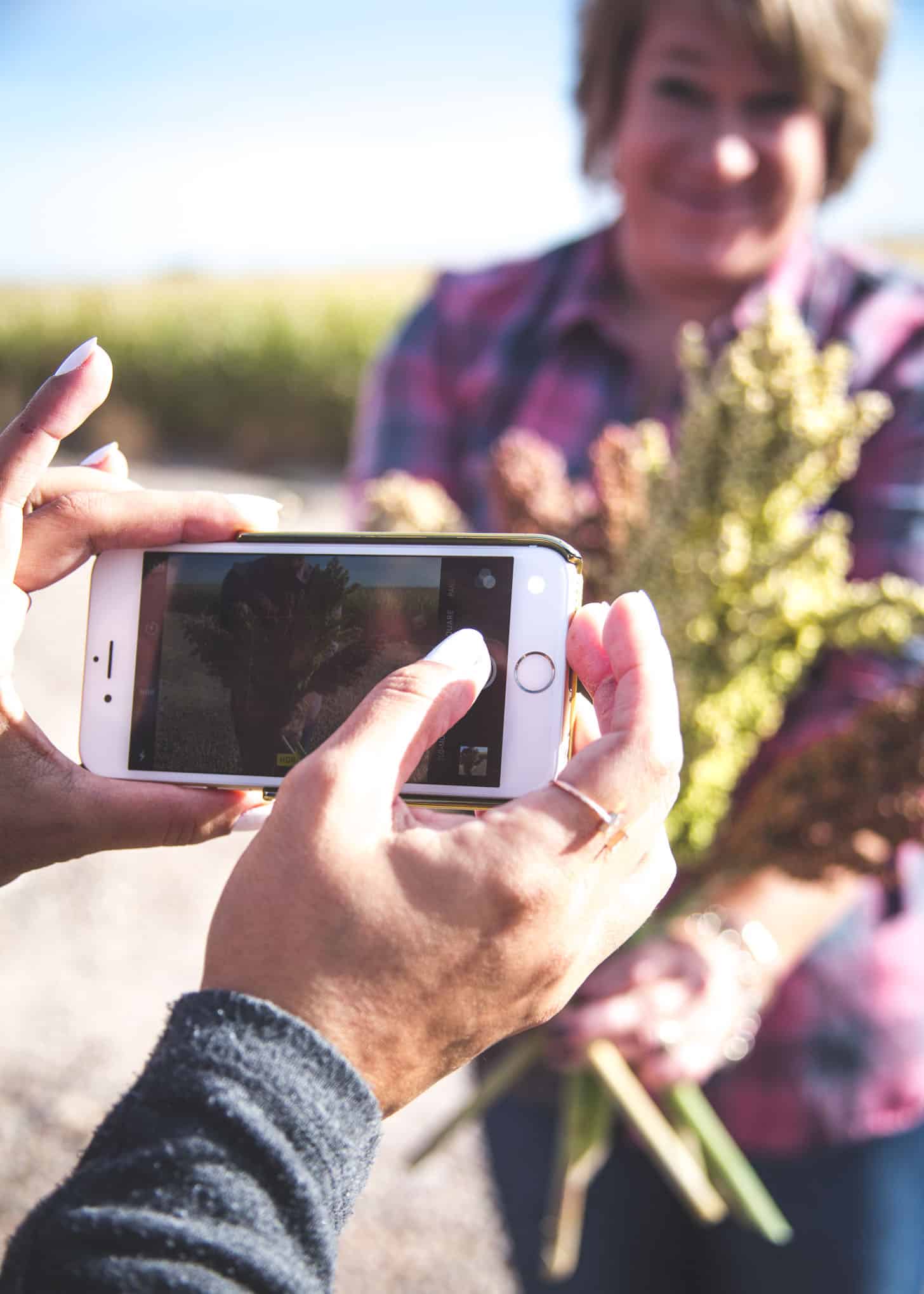 Food is a funny thing. It's the thing we all have most in common, but so often the when, where, how and what of food feels sort of fraught.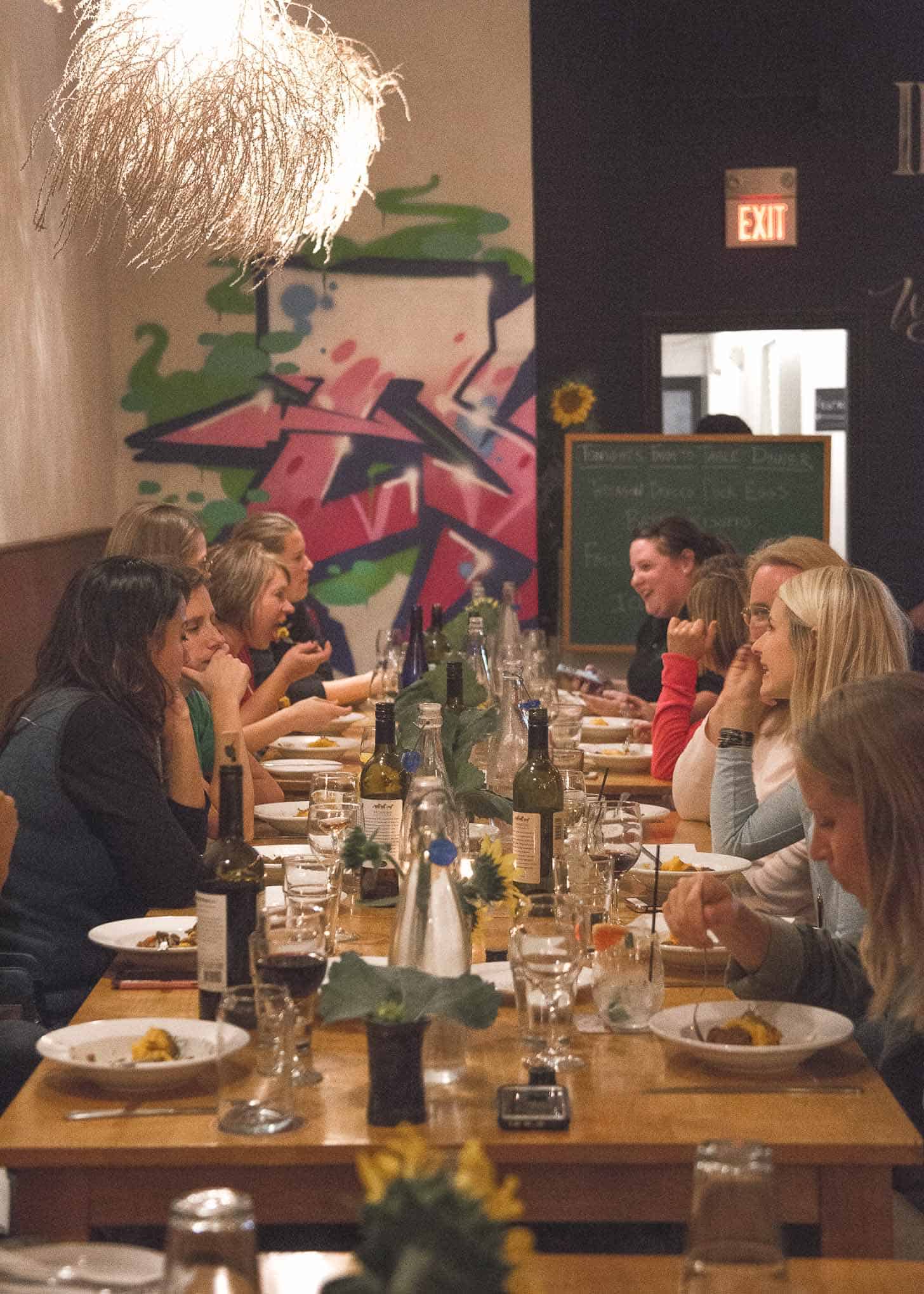 Even if you forget the 20+ recipes that I test or photograph in a typical week, like everyone else, I've still got three meals a day to figure out. And lately I've been feeling like more of my food opinions should be based on real life experience (imagine that).
It's why I jumped at the chance last week to join a three-day tour of Kansas farms with local farmers, bloggers, dietitians, and a sweet driver named Howard. We piled on a bus and drove through such big-sky country that I swear we give Montana a run for its money.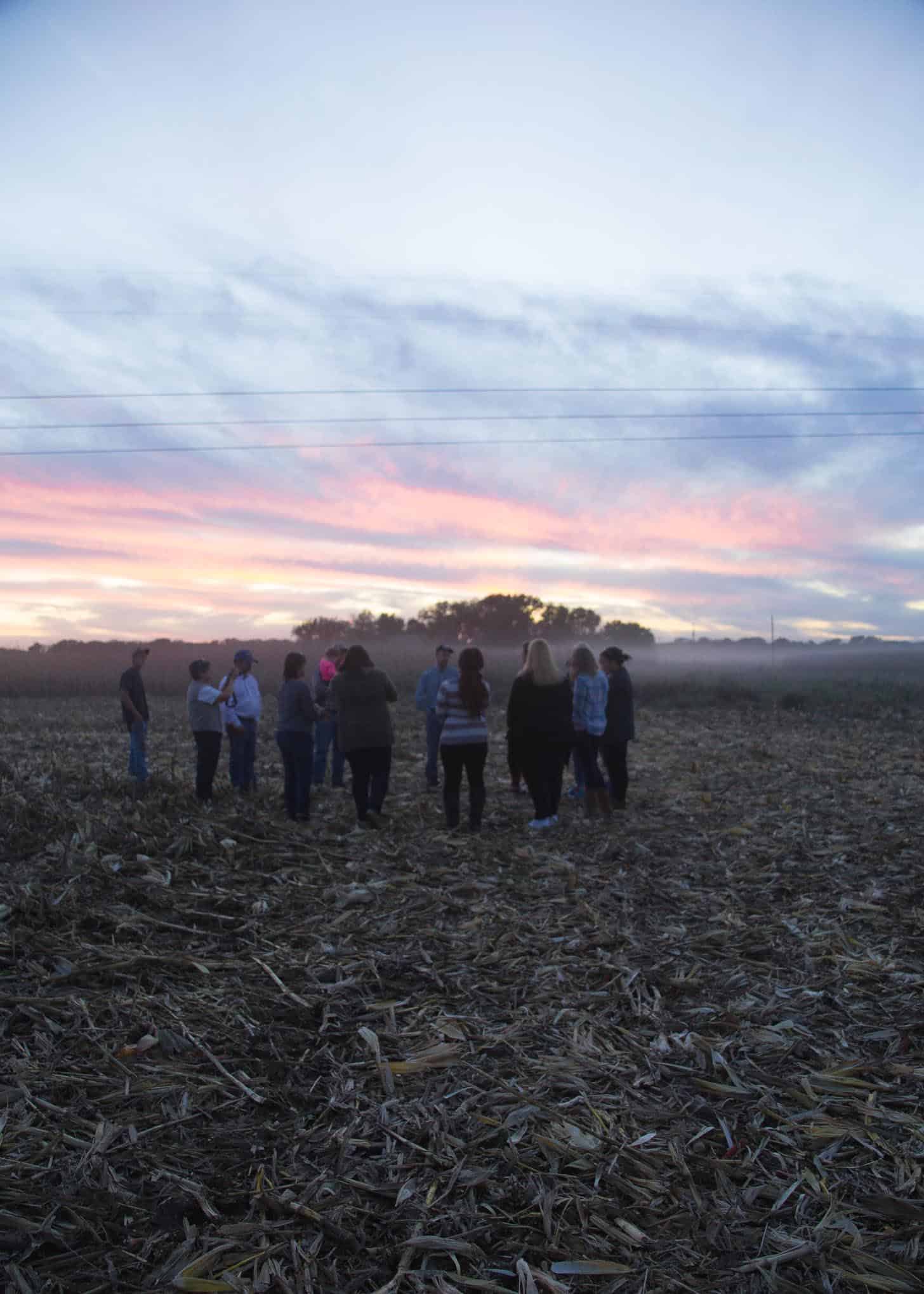 I saw more of this state than in the entire first 18 years of my life (this girl = born and raised in Kansas).
We drove from the eastern border of Kansas, all the way to near the western border.
You guys, that's a lot of driving.
But all that driving really paid off in showing me just how much diversity and beauty there is in the agricultural landscape out here in the center of the country.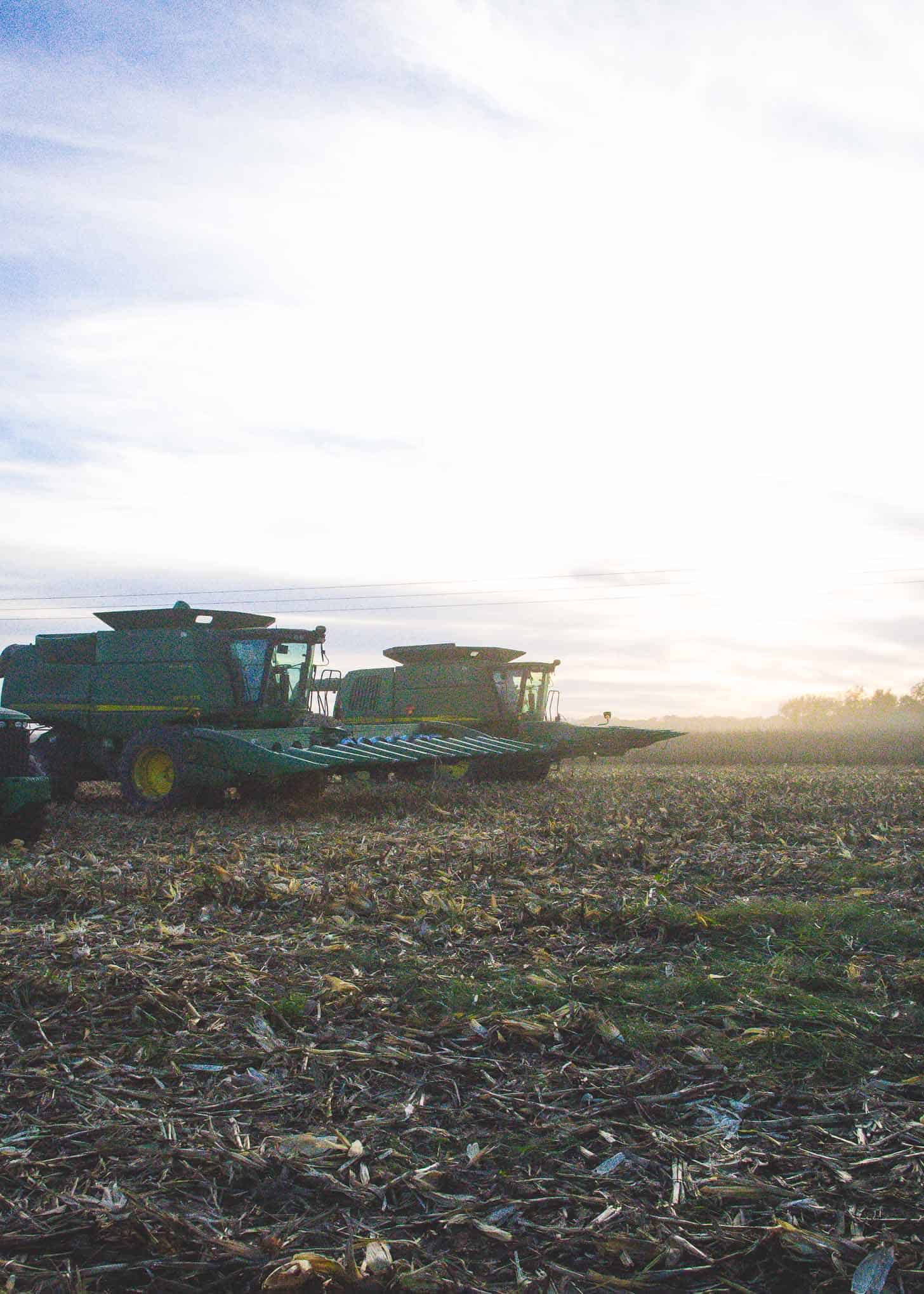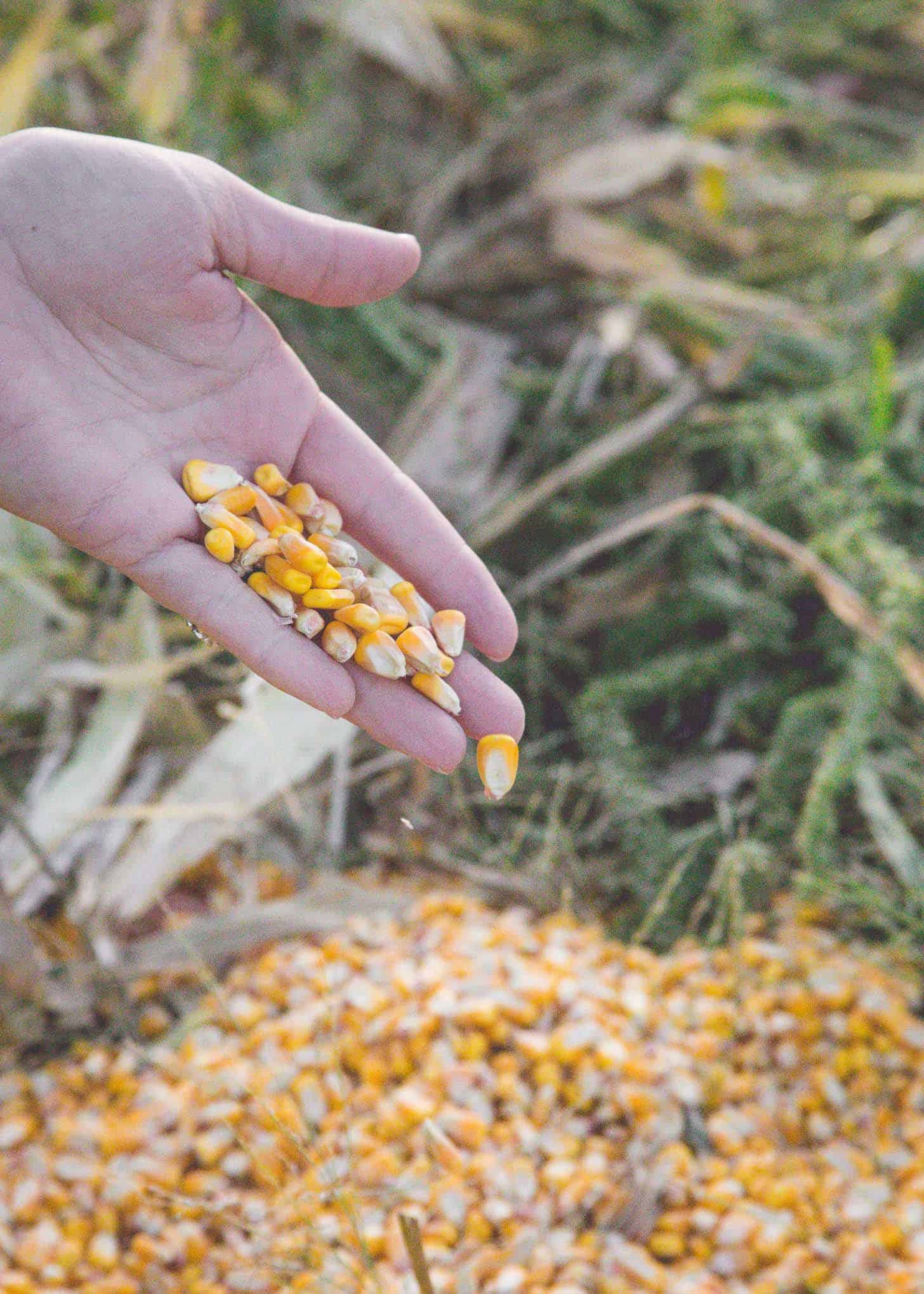 My goal for the trip was simple. I wanted to see real food growing in the ground and running around on four legs. I wanted to think about the seasons and how they affect what is available. I wanted to see food at its very beginning.
I spend more time thinking and reading about food than most, but at the end of the day, I'm not sure I really understand what it takes to get that food to my table.
And as much time as I spend buying and cooking food, the extent of time I spend on a farm most years is the couple hours I spend at a U-Pick farm picking berries or apples.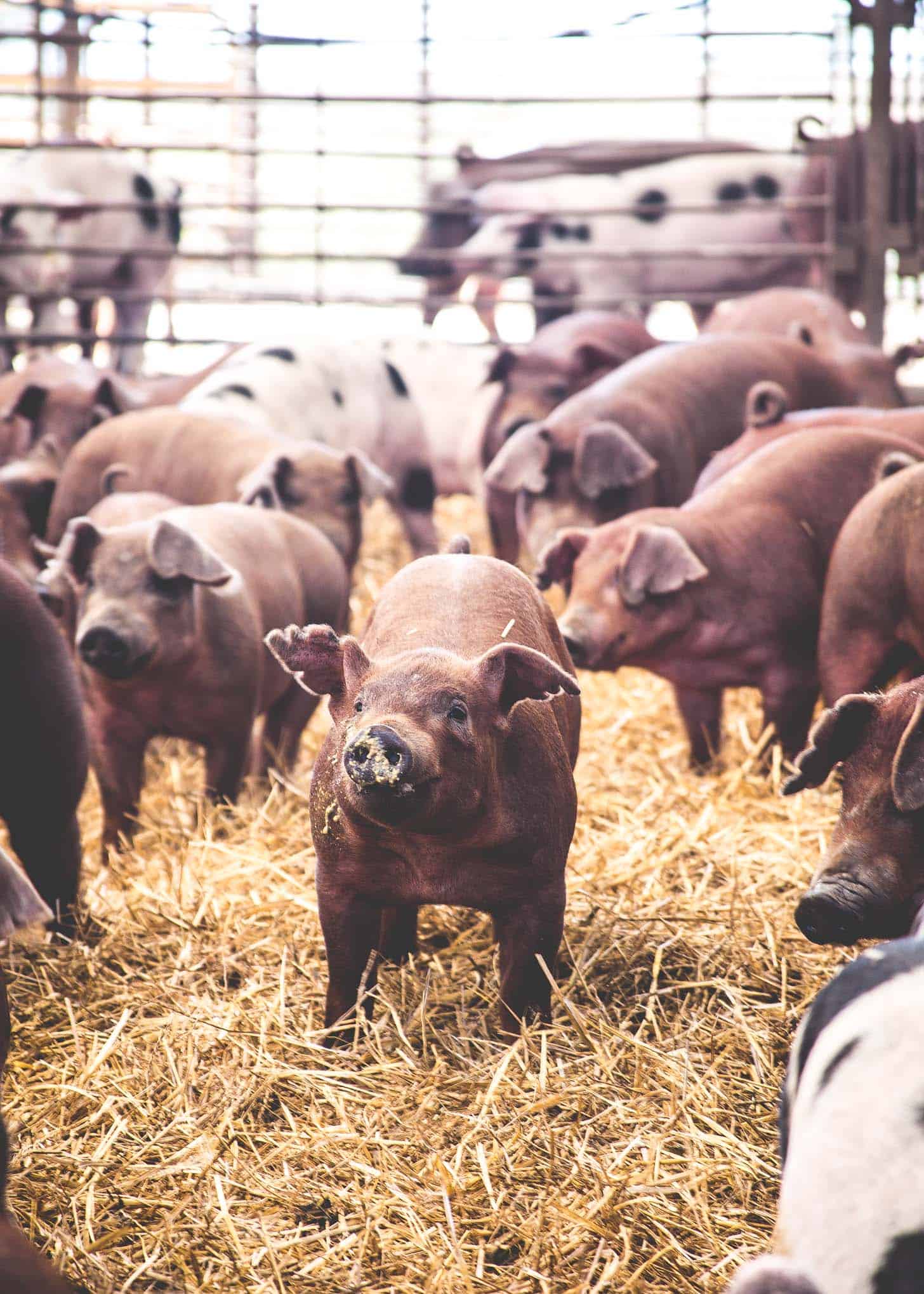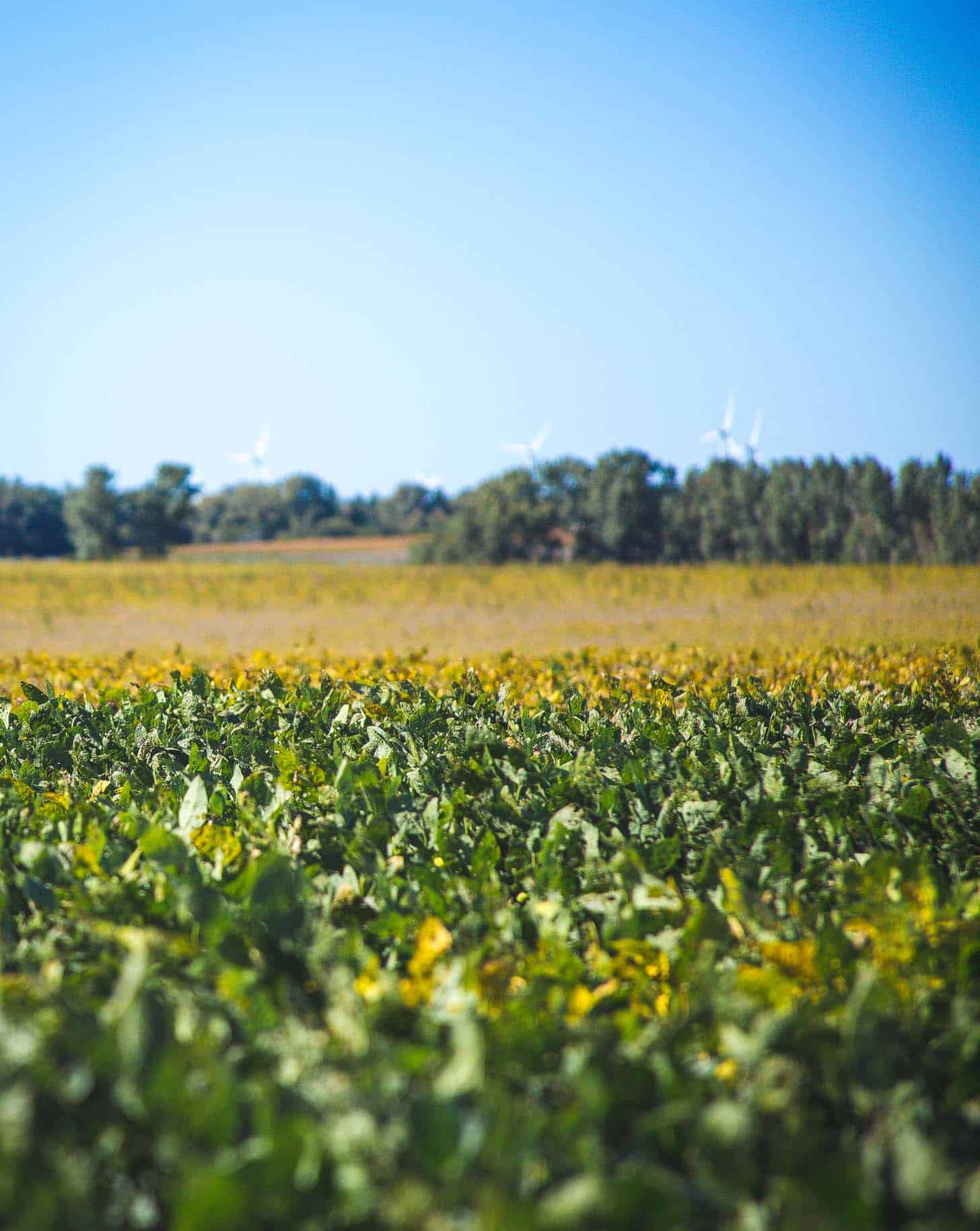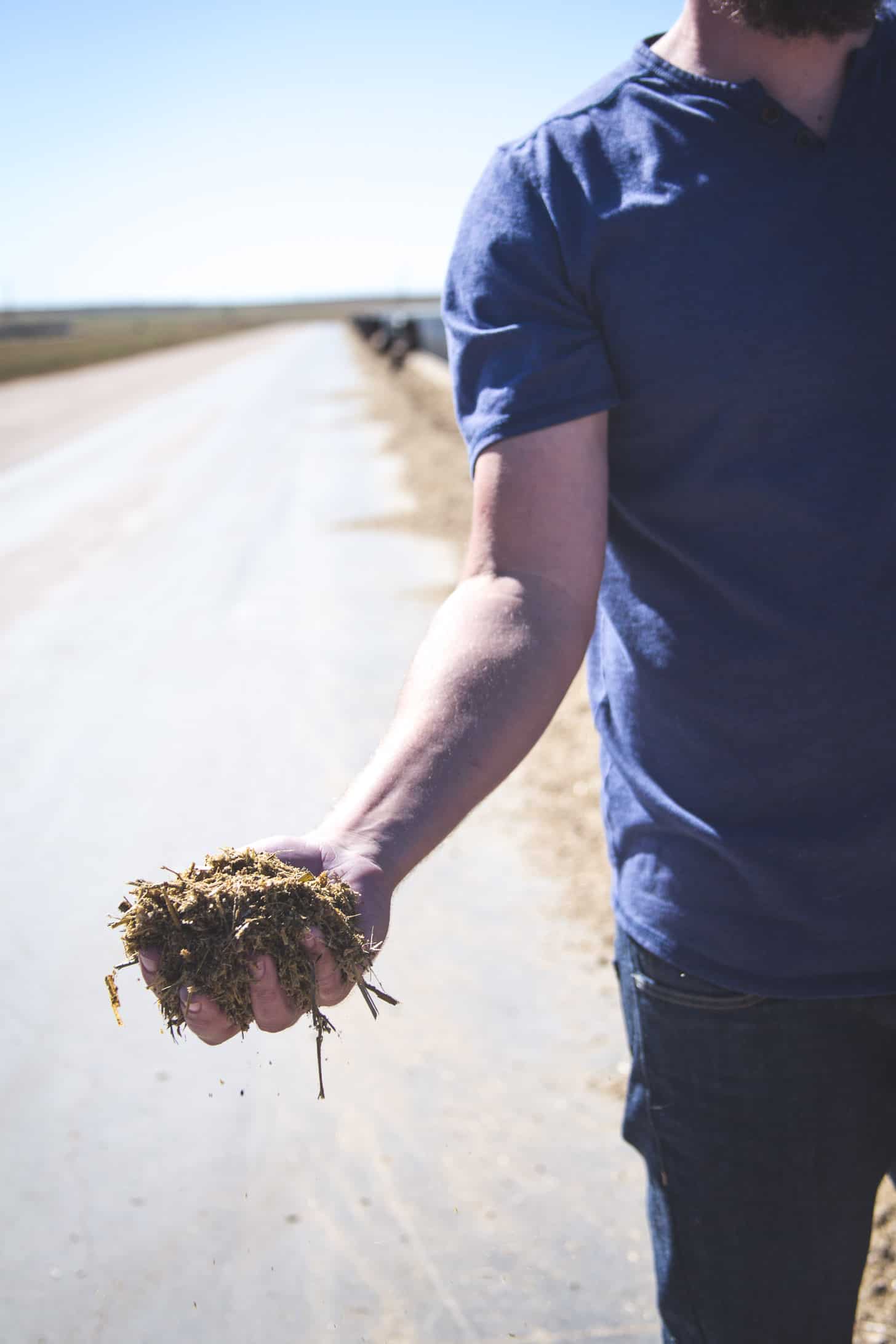 When a farmer asked last week if I'd been in contact with any livestock in the past couple months (a precaution to prevent spreading disease), all I could do was awkwardly laugh. Livestock? Does my neighbor's dog count?
I wanted to experience food in a different way. To talk to farmers. To learn more about where food comes from, why it costs what it costs, and how I can be a more thoughtful consumer and home cook.
As you might imagine, talking to Kansas farmers for three days certainly didn't leave me with all my questions about food wrapped up in a neat little bow. The swirling issues that surround our food are far from black and white – they're all a deep and lovely shade of gray.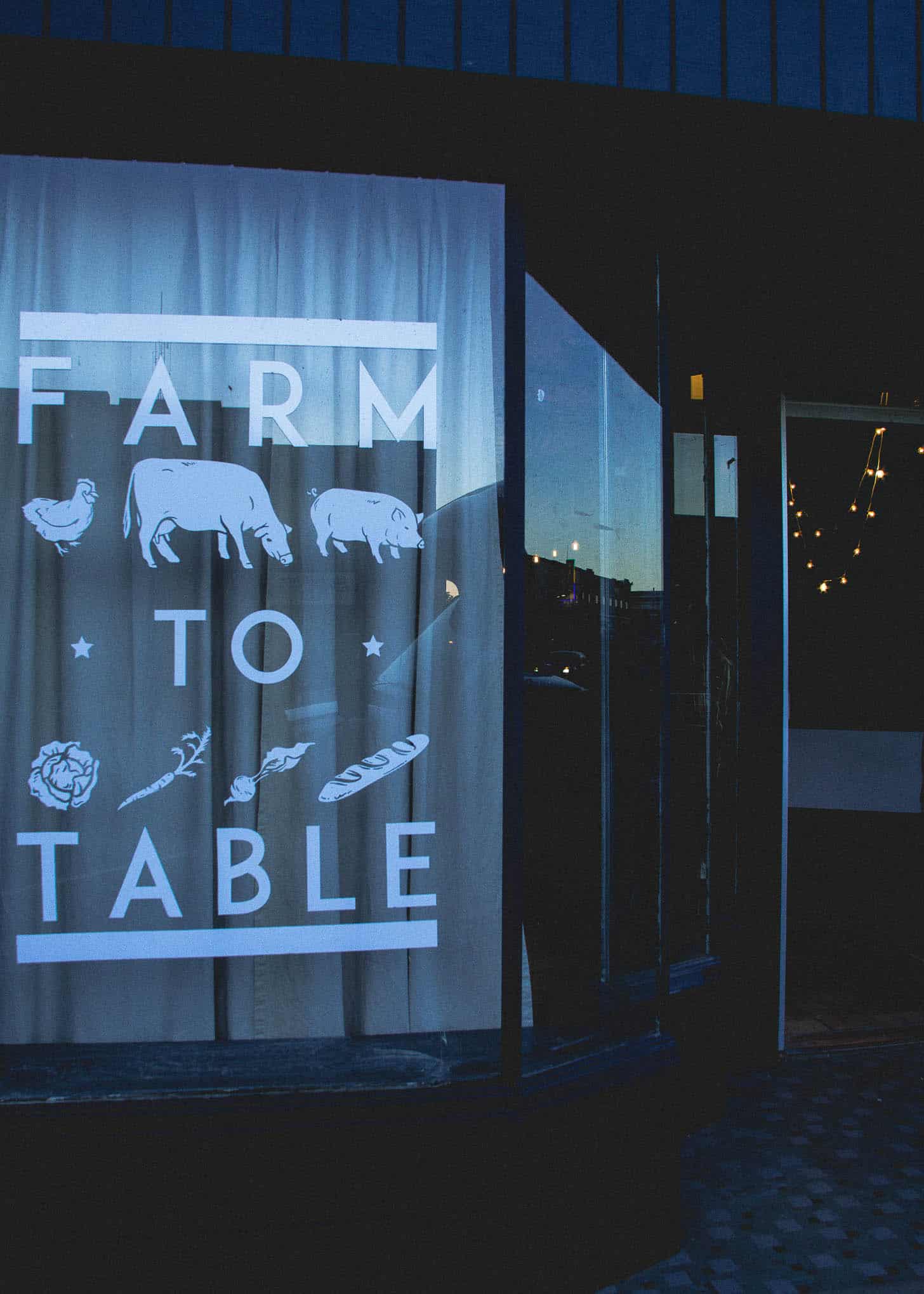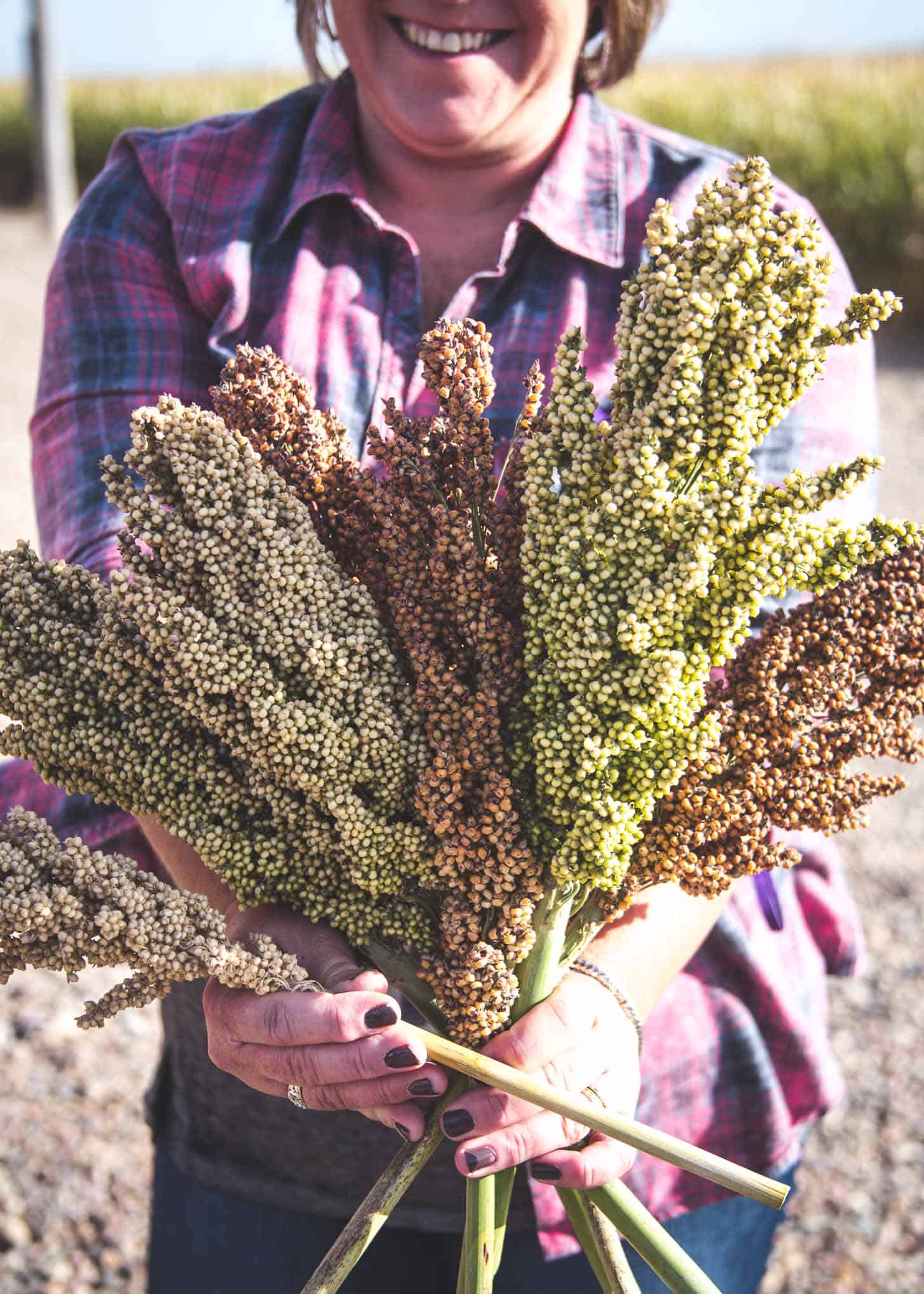 On the other hand, seeing the families behind this food, those who work the fields that I spent my childhood in Kansas driving past (but never seeing up close) and who work in the offices and plants to help keep this food safe when it reaches our table, made me a lot more comfortable with all that gray.
It was good to have different conversations about food than what seems to be so prevalent in the media at the moment. Not about what purpose GMOs, organic foods, gluten, and meat serve in modern diets (though we did talk about those things).
It was good to have conversations about the people who make our food. To a person, these farmers were generous, thoughtful, and trying to do the best for their families and for the people their farms eventually feed.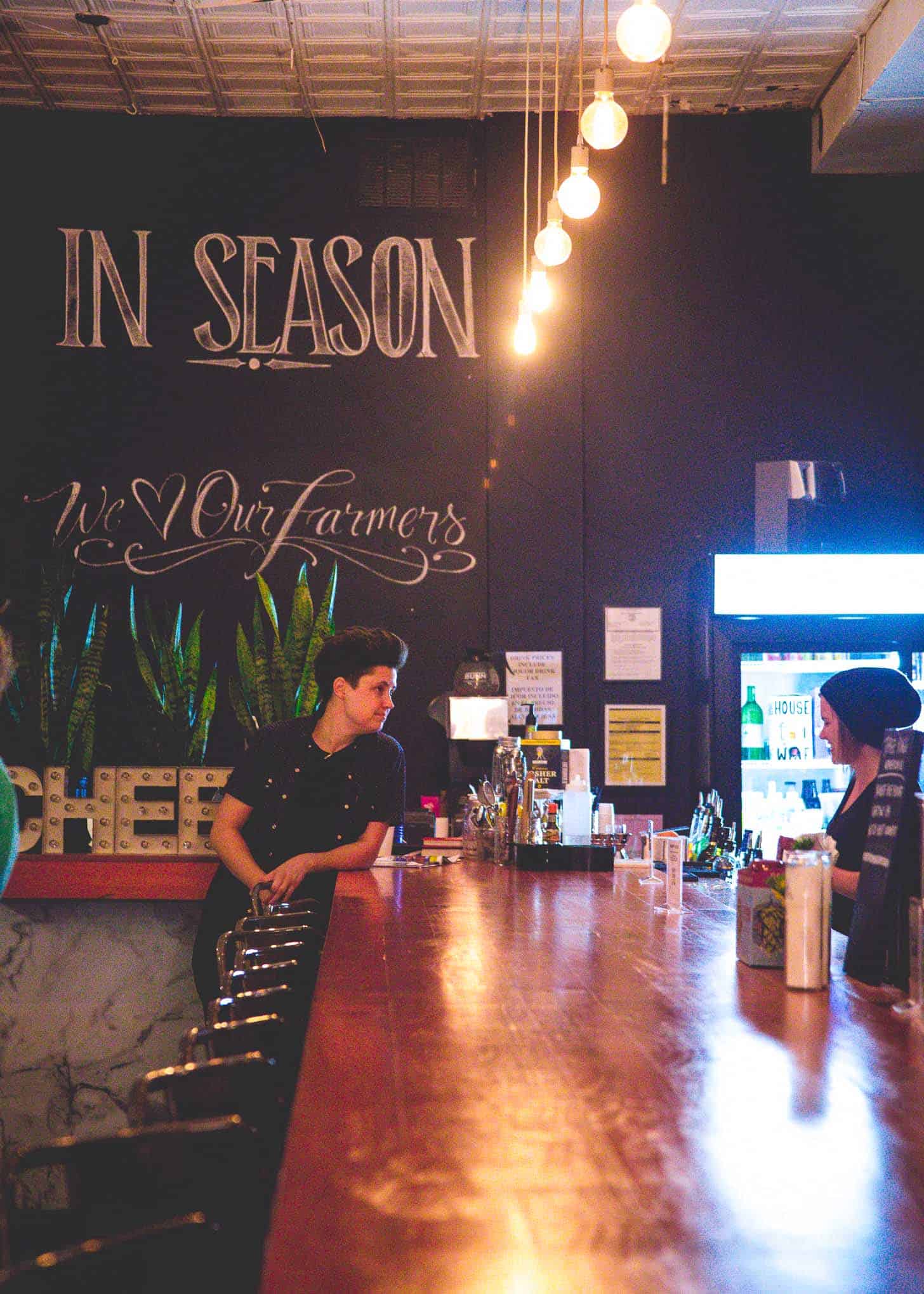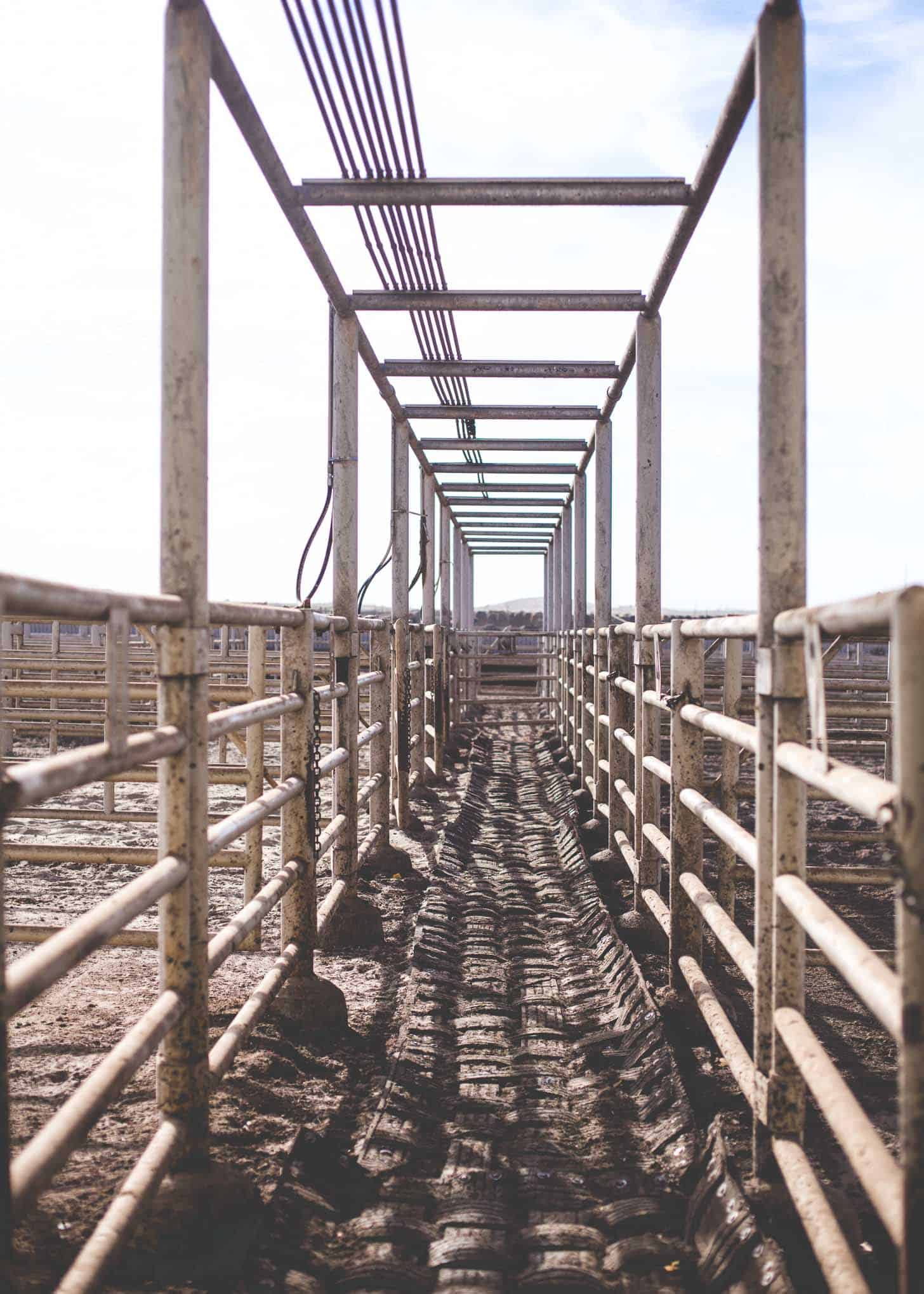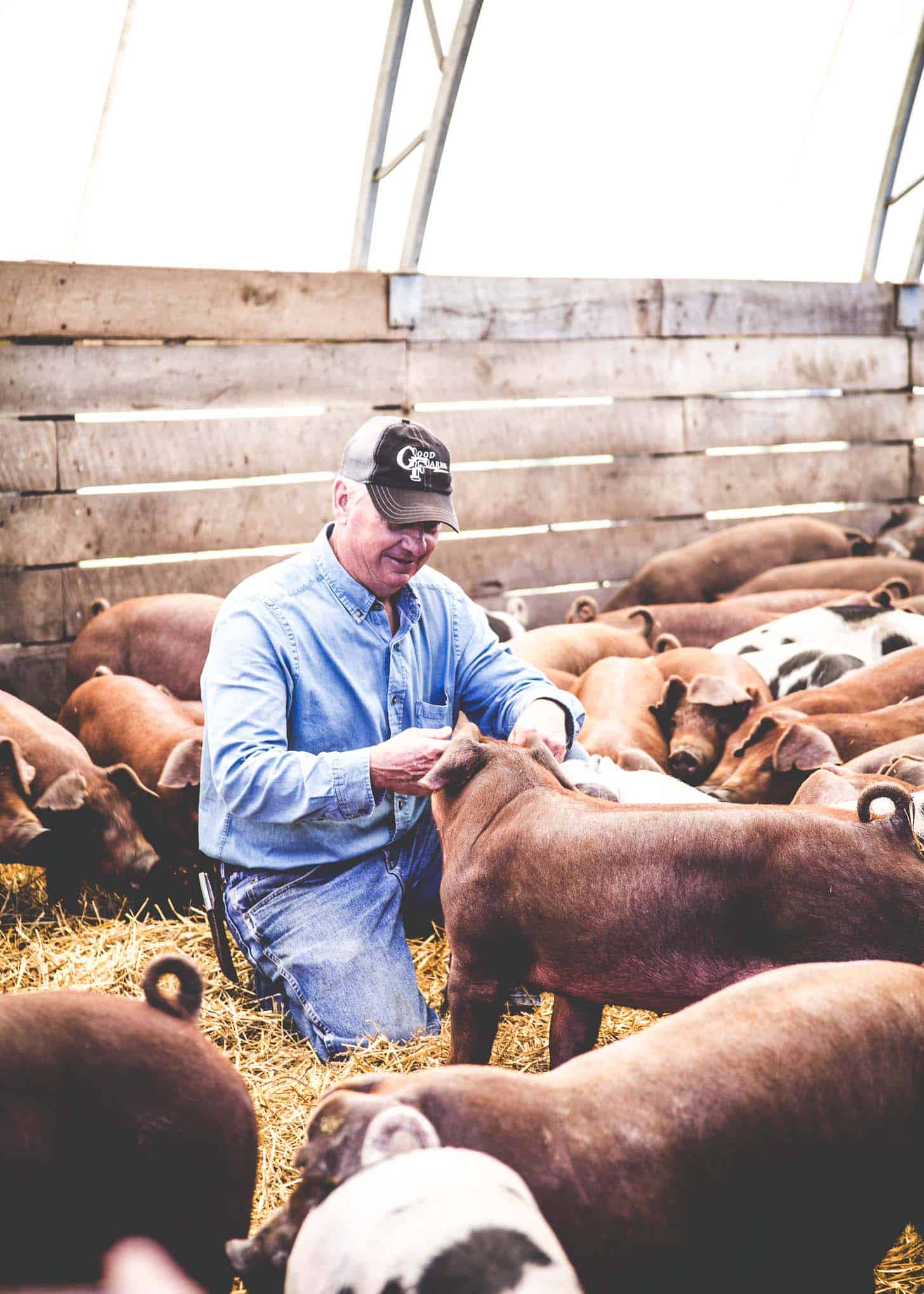 The farmers we met said they loved the work, despite long hours and unpredictable markets.
They loved being outside and working alongside their families. Even the largest farms we saw were still family businesses – third and fourth generations working together.
Most of them told us they hoped to grow enough to keep providing for future kids and grandkids. They loved the land and the animals.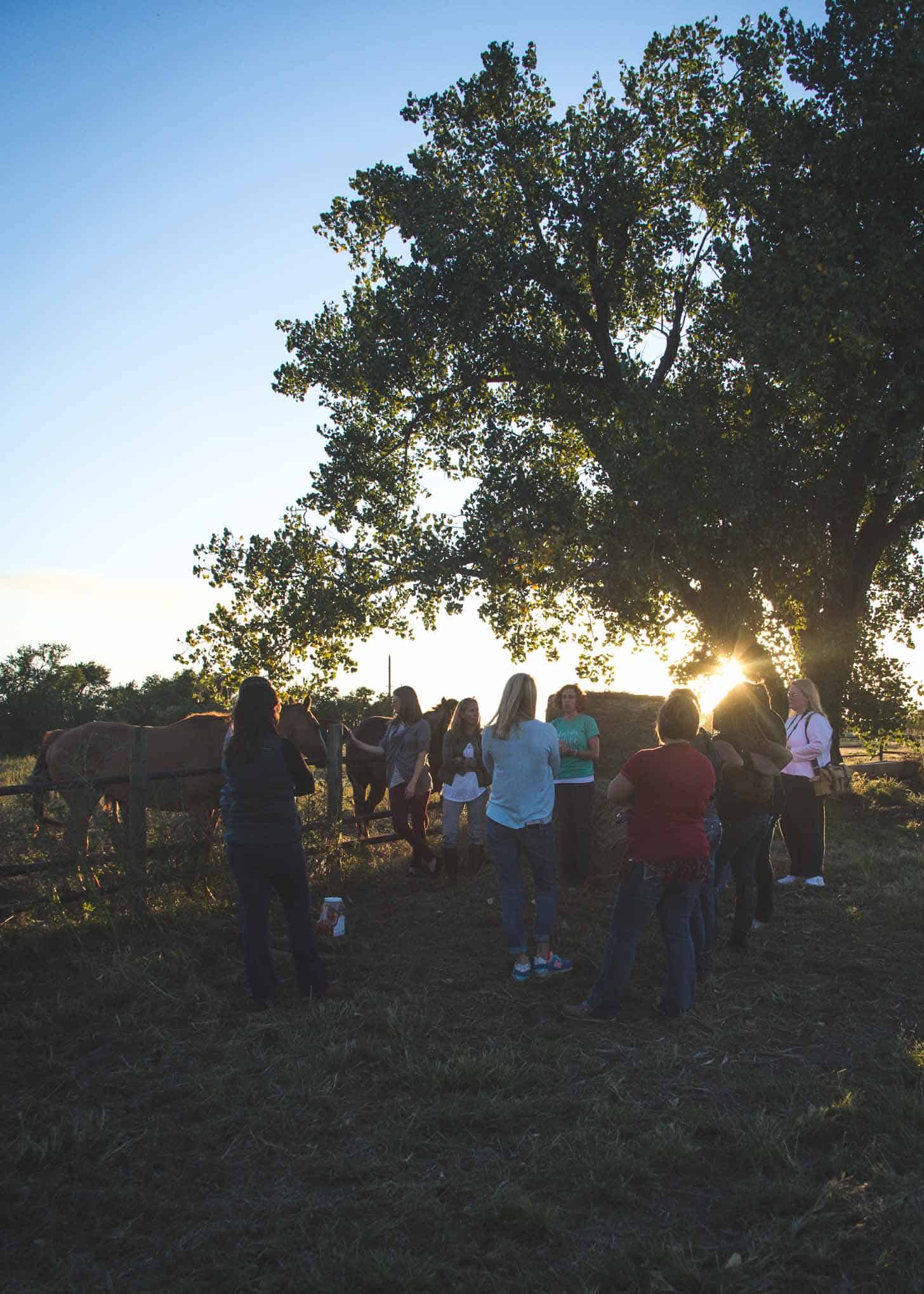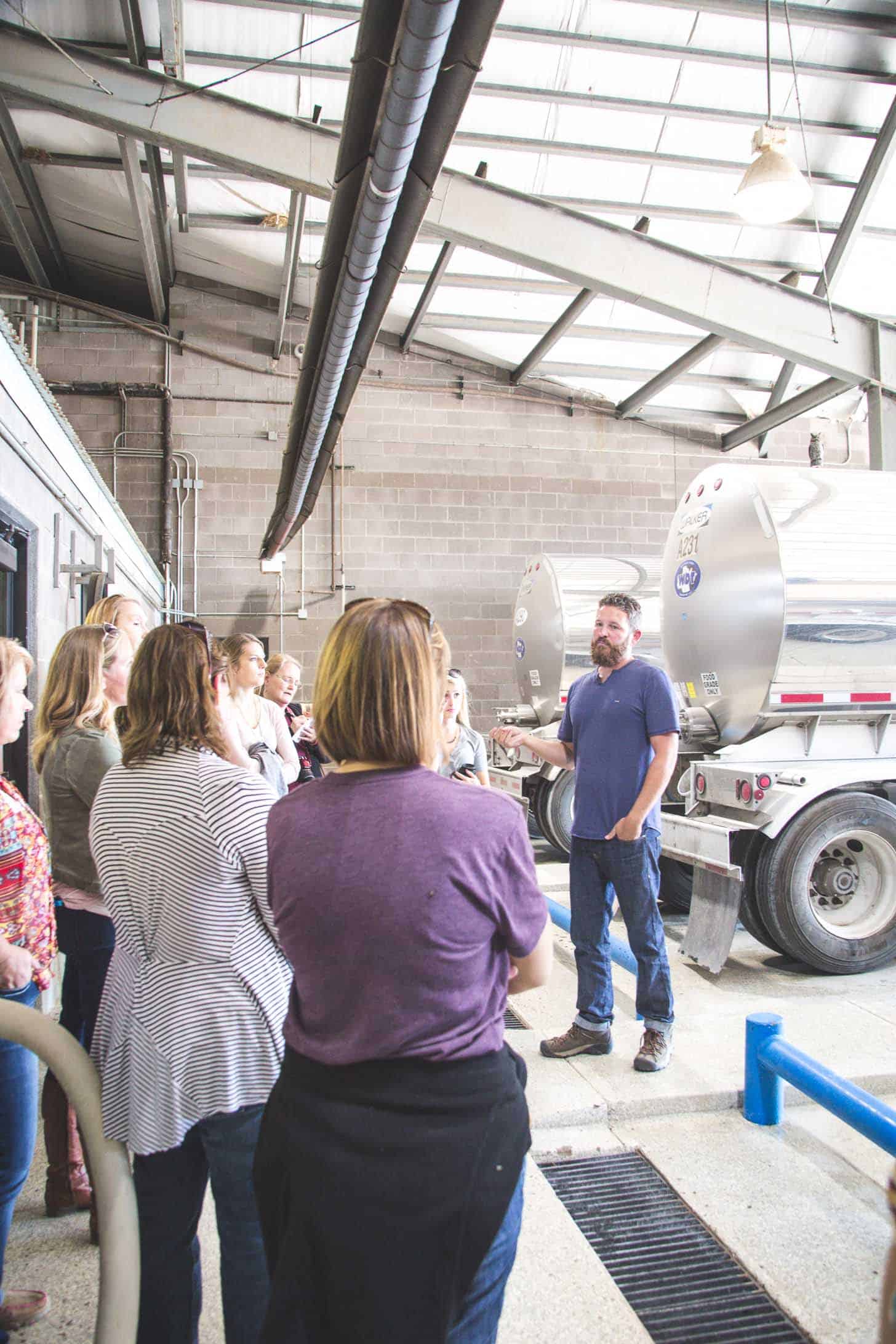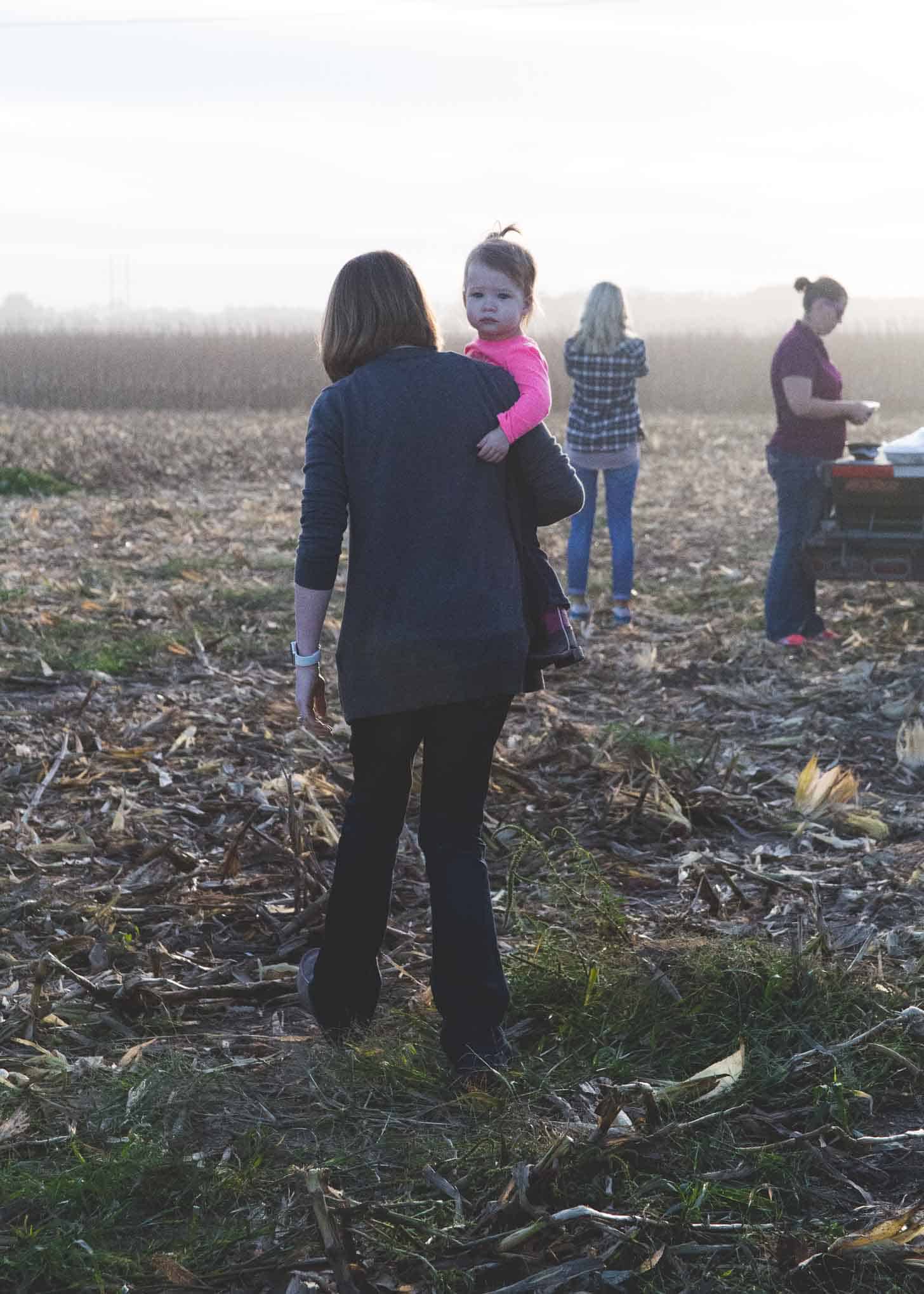 These days there are a lot of powerful voices talking about food, but for the most part, the people at the heart of these farms aren't fueling the fights. Each and every farmer we met, whether running a niche operation or a large-scale one, told us that there was room for all. They felt that they were all part of one conversation about how we feed our neighbors, our county, our state and our world.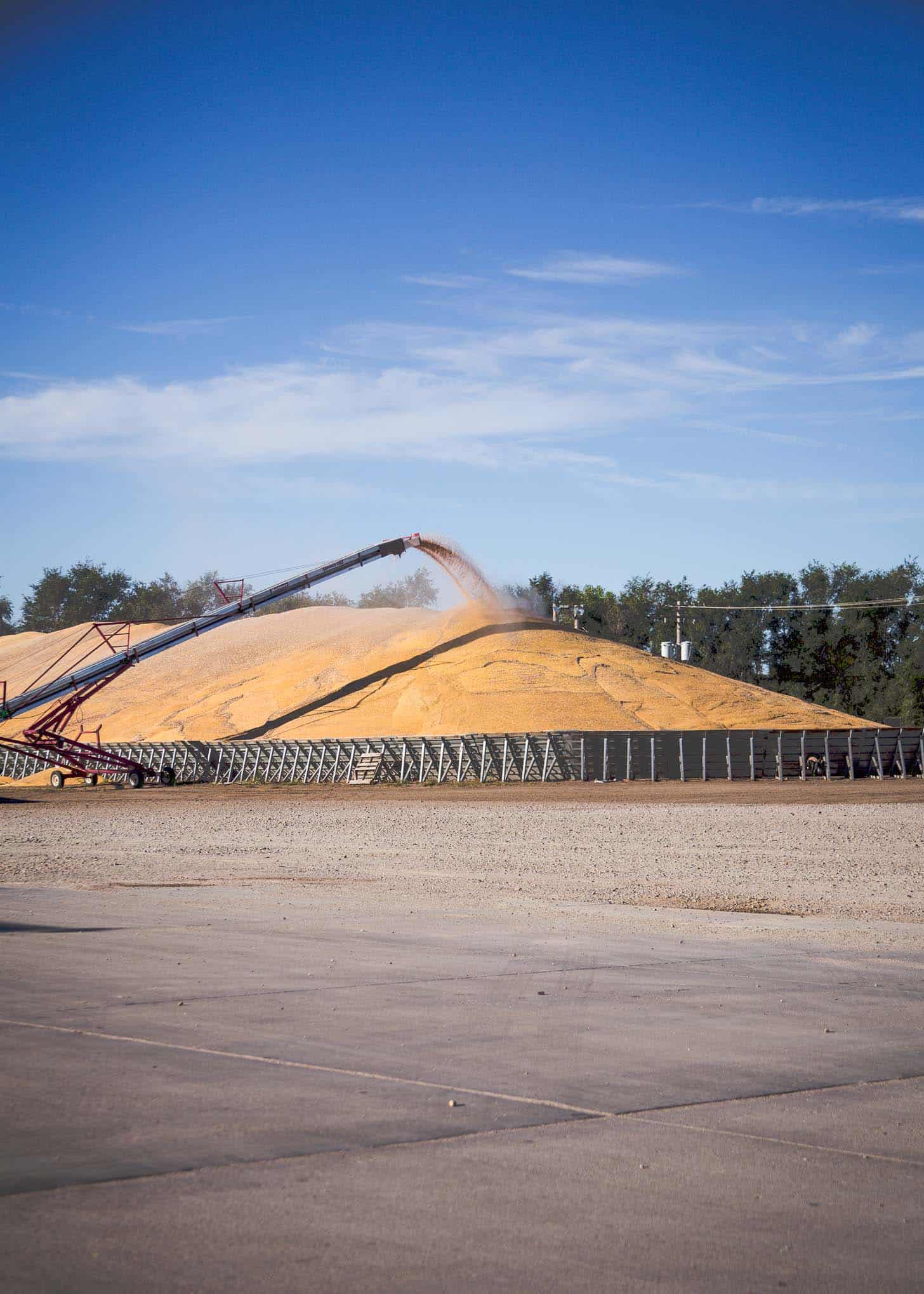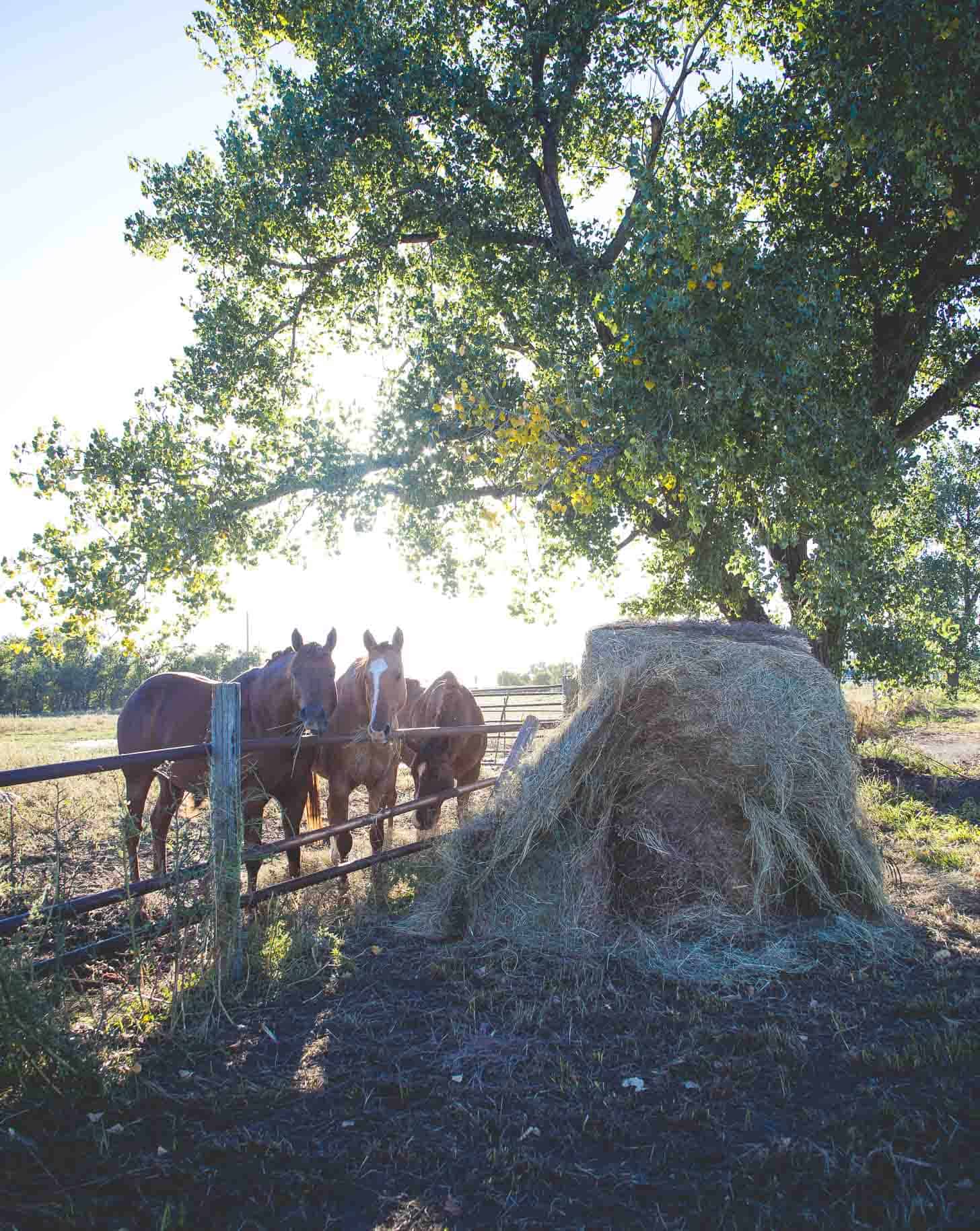 We talked about food for hours upon hours. You would not believe how much a bunch of food-centric folks can geek out on farming and on uses for quinoa, brewing beer, home gardens and picking apart world's largest Mexican food menu.
We drank good wine (and margaritas!) and ate so. much. good. food.
Including the best slice of pie I've ever had (eating it in a misty field of freshly cut corn at sunset didn't hurt.)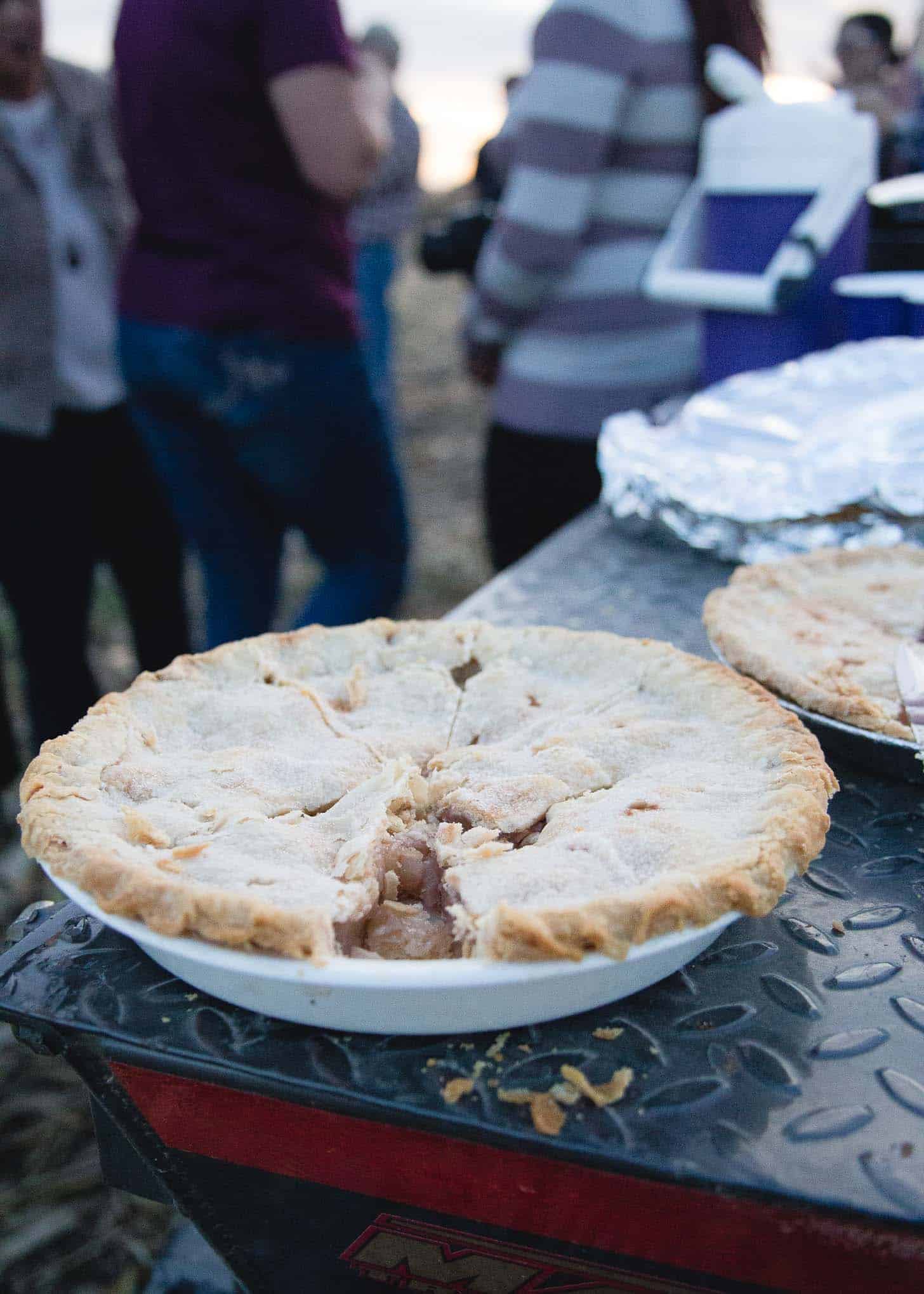 And amazing authentic Vietnamese food in a small central Kansas town.
And at the end of the day, this trip came at just the right time. I think it's safe to say that I'll spend many future meals thinking about every bite in connection with the field it once grew in, the grains it once ate and the hands that worked to bring it to my table.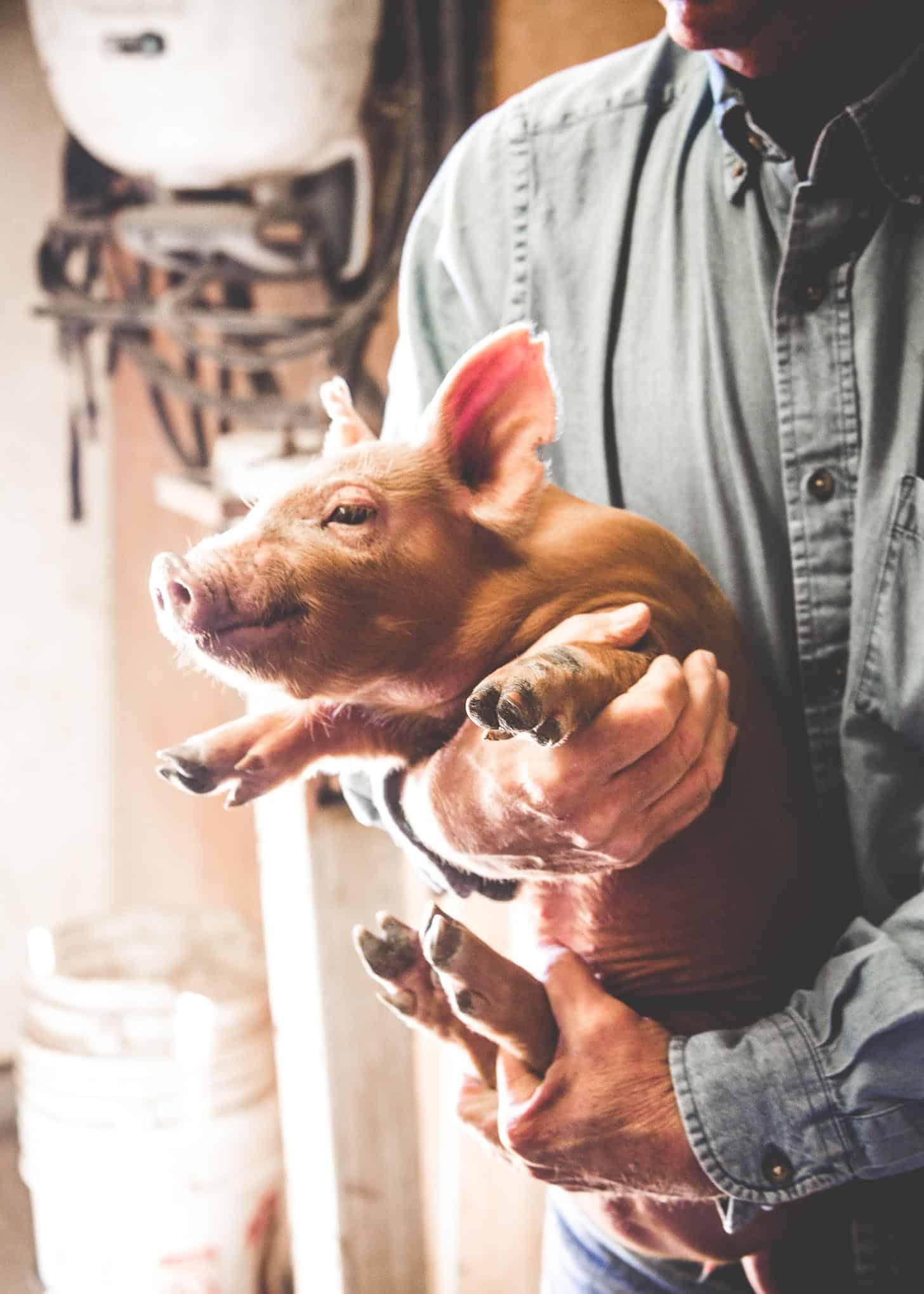 And feeling thankful to be part of the conversation.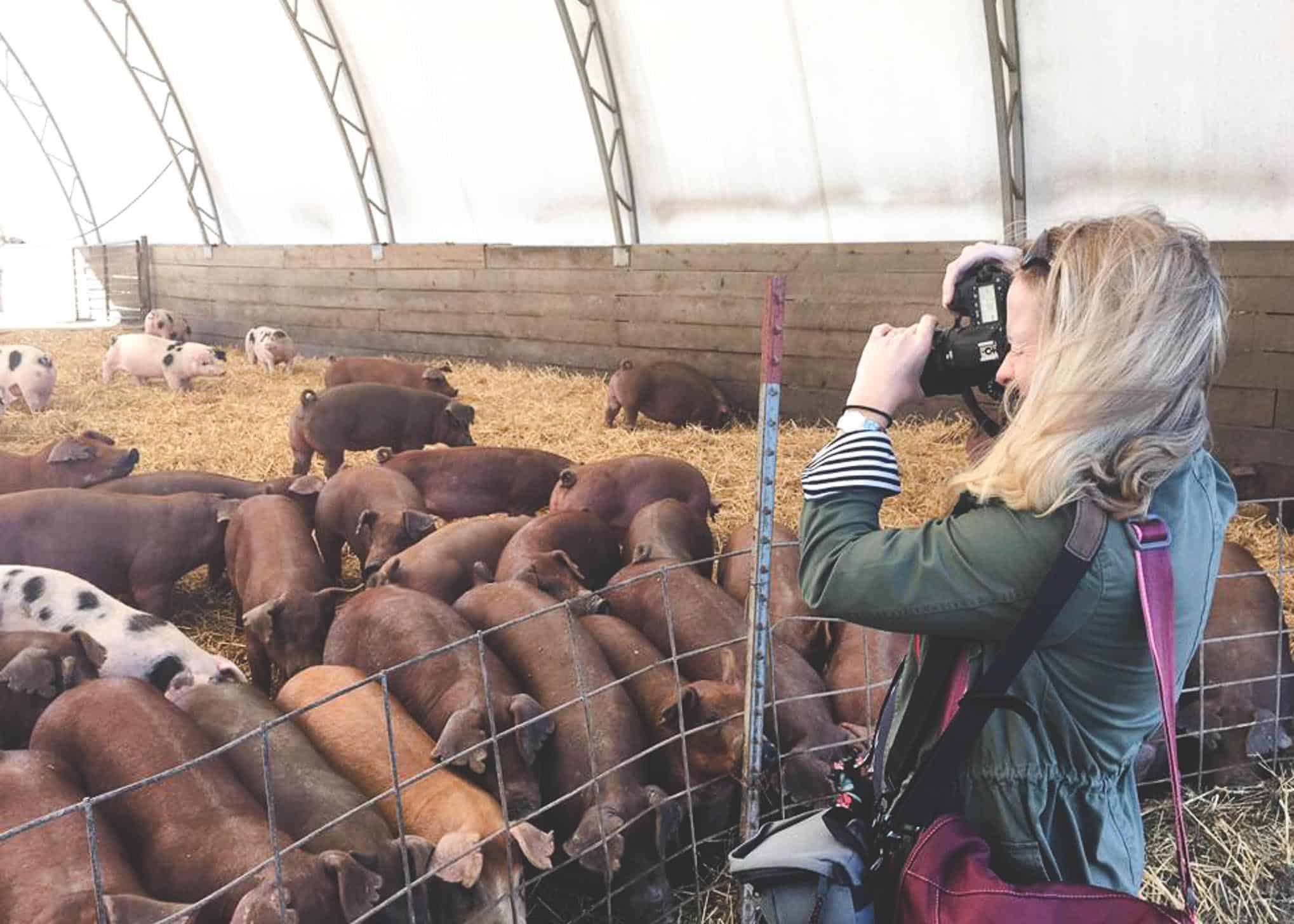 My trip and expenses were covered by a collaboration between the Kansas Farm Bureau and Kansas Soybean Commission as part of an initiative to connect influencers and dietitians with local farmers. As always, all thoughts and ideas found here are entirely my own.
*Special thanks to Jancey Hall for allowing me to use that last photo that captures the exact moment I discover that baby pigs are my favorite subject to photograph (well…after Molly and Clara of course).