24 Hours in Asheville, NC
Published Oct 20, 2015•Updated Nov 08, 2023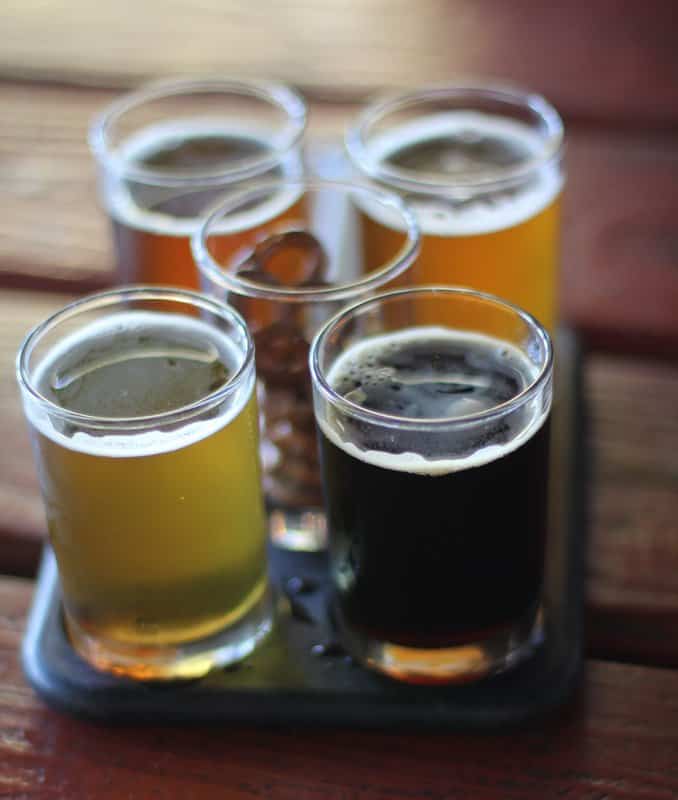 Also in the running as a title for this post was "Why I'll Be Eating Salad For a Week." Because the thing about Asheville, NC is that, even though it's barely a blip on the map, there is a whole lot happening there.
And definitely a whole lot of what we care most about. Food.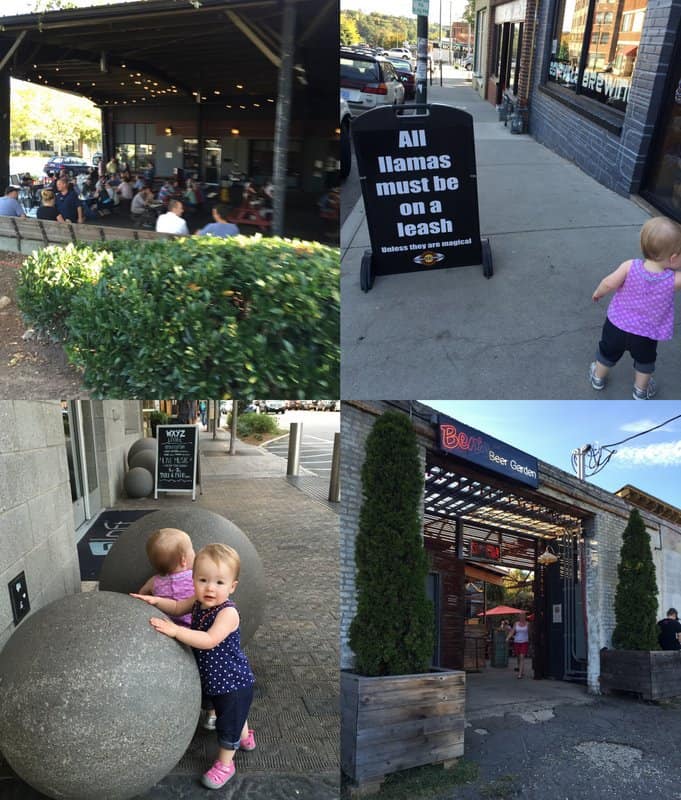 We had barely 24 hours in Asheville on a quick overnight trip, but it was enough to know that we'll be back again soon. In that short time, we sampled great food, tasted local brews, and enjoyed the beautiful weather with our new walkers who ambled all over Asheville's charming streets.
1pm Wednesday
We started our visit with a late lunch at All Soul's Pizza. The outdoor courtyard with picnic table was full of families, couples and business-y types chatting over fire roasted pizzas and salads made with local, seasonal fare. That version below with local squash, picked onions and goat cheese had my heart.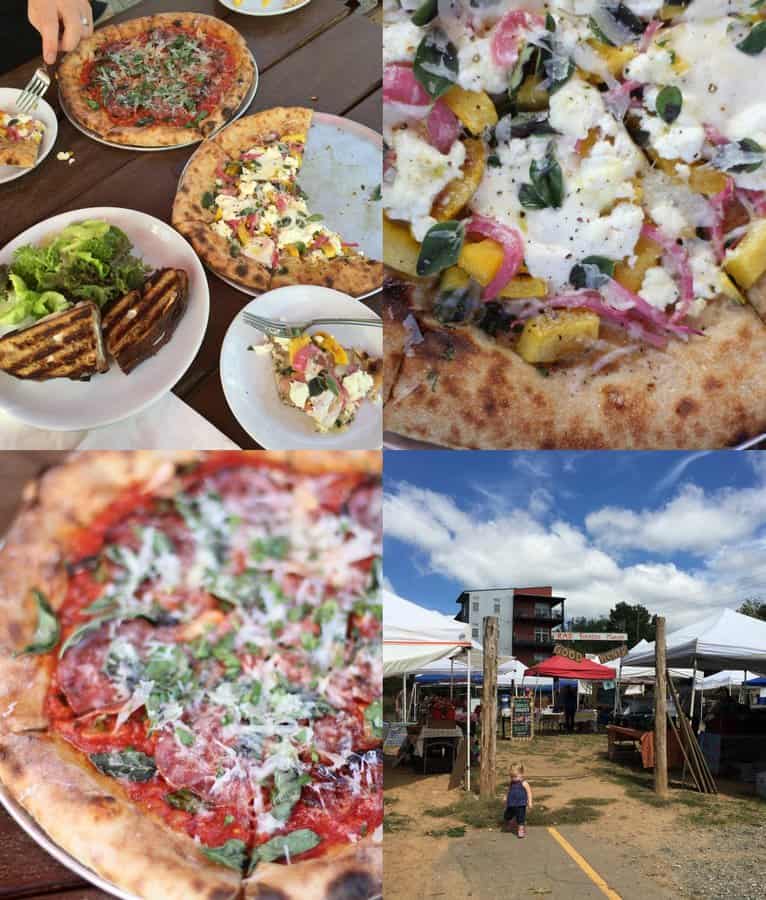 Our little girls had what was probably the best grilled cheese I've ever tasted (I'd venture a guess that it was grilled in a large portion of butter…which helped the deliciousness factor).
5pm Wednesday
After checking in to our hotel and putting Molly and Clara down for a late nap, we packed ourselves up and headed over to Asheville Brewing Co. which was kid (and dog)-friendly thanks to plenty of space to run around in a covered outdoor patio and adult-friendly thanks to some seriously great beers. Frank liked the super-hoppy Shiva IPA so much that he bought some later in the trip to bring home.

7pm Wednesday
After a stroll around the block, we found ourselves at Wicked Weed Brewing which had a patio that was perfectly situated for people watching.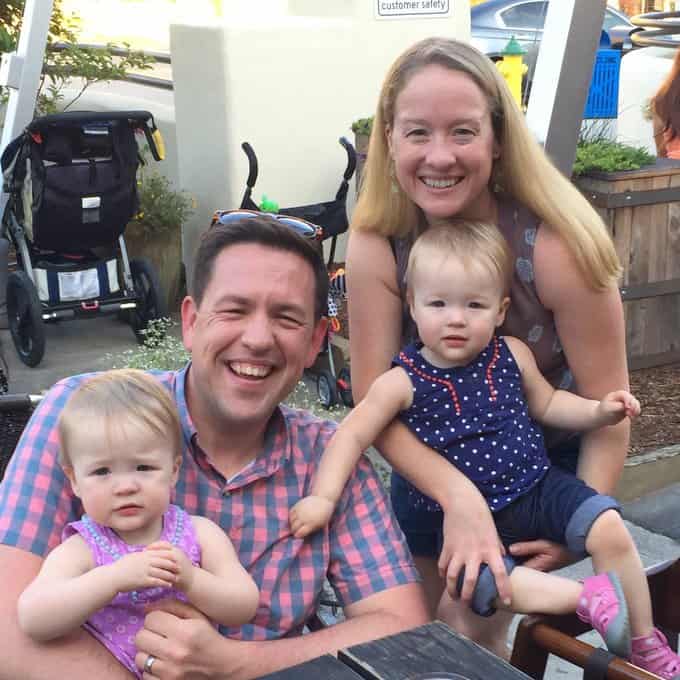 Though most of the people watching we did was at our own table.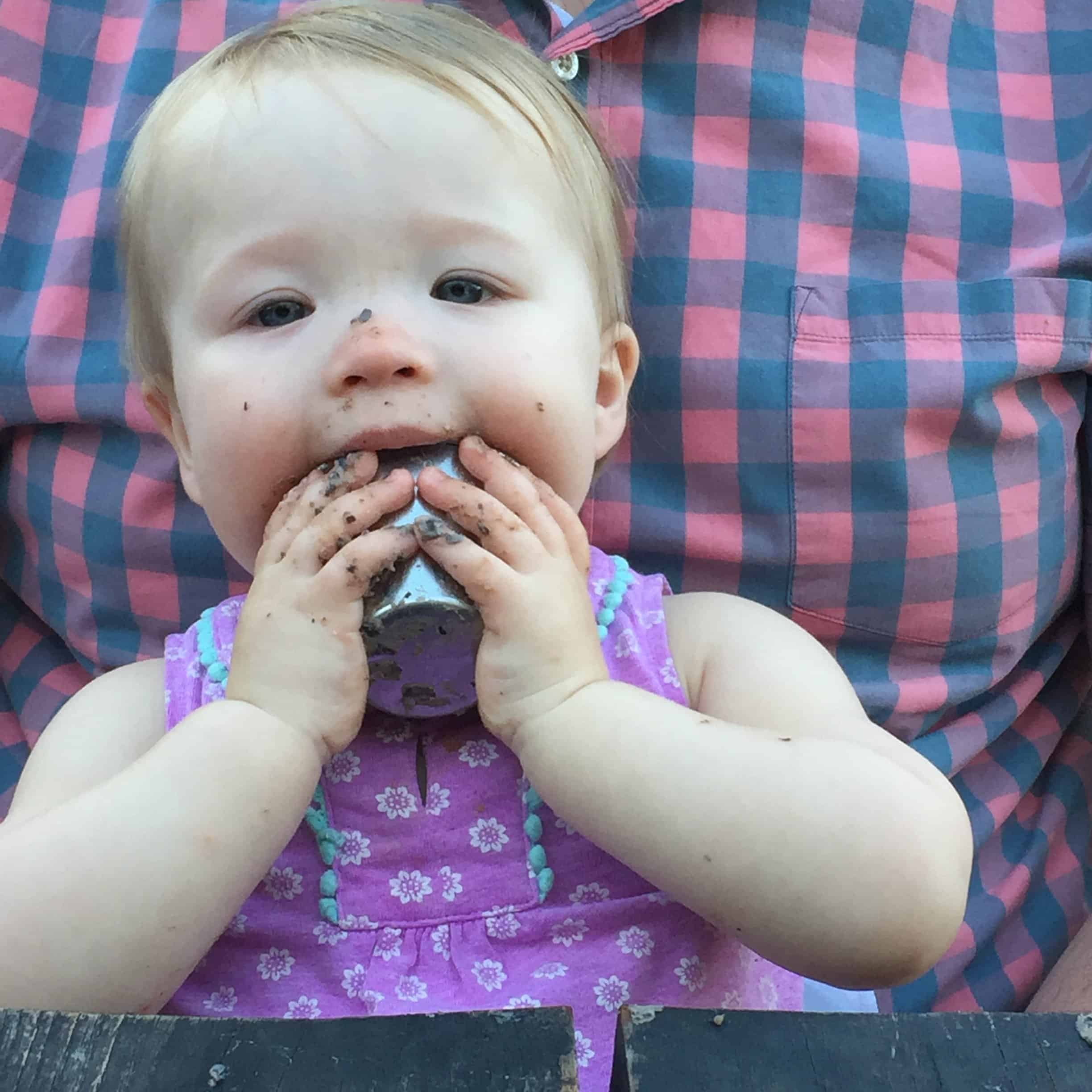 The bar snacks were all great, though Clara voiced a strong preference for the black bean dip.
Strong.
And then we went back to the hotel and watched Nashville.
Because dinner at 7 is about as wild and crazy as we get these days.
9am Thursday
A top priority for any trip to Asheville should be to eat all the biscuits. And if it's biscuits you want, Biscuit Head is the place.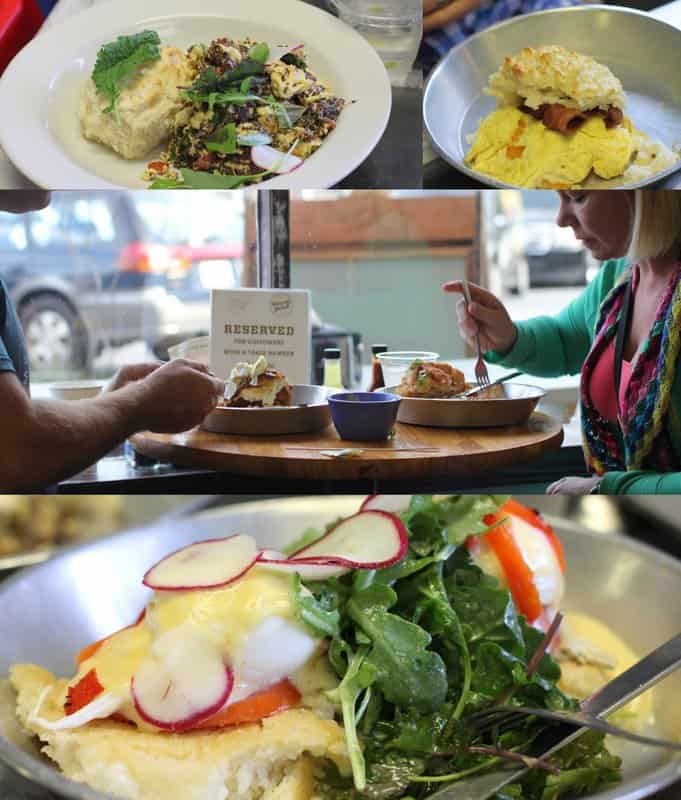 Nearly everything on the chalkboard menu jumped out at me, but at the end of the day it was the Asheville Benedict that won. Largely due to the charred scallion cream cheese between the poached eggs and biscuit base…yum.
Molly and Clara had the whole restaurant wrapped around their little fingers when, seeing biscuits the size of their head on the table, they both tossed their hands up in the air and cheered. Loudly.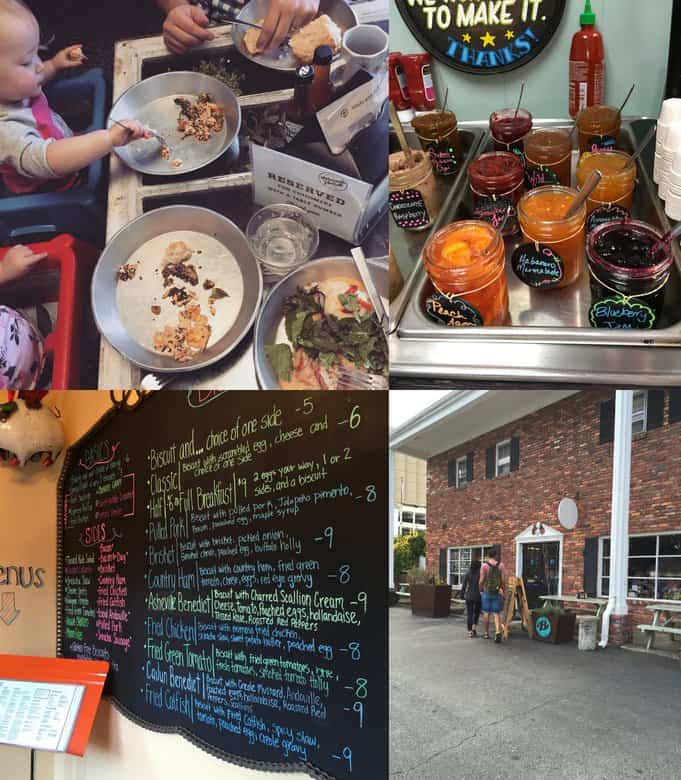 10am Thursday
Full of biscuits and breakfast goodness, we went over to Grove Arcade to check out the shops. It was a great place to go for a stroll and see products from local artists and food vendors.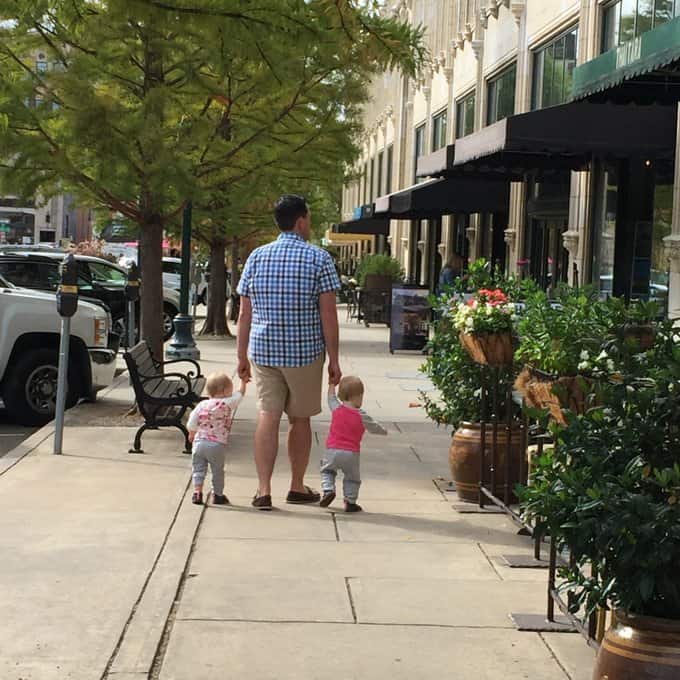 It was a great place to grab a cup of coffee, but we had our sights set on High Five Coffee for our mid-morning caffeine fix.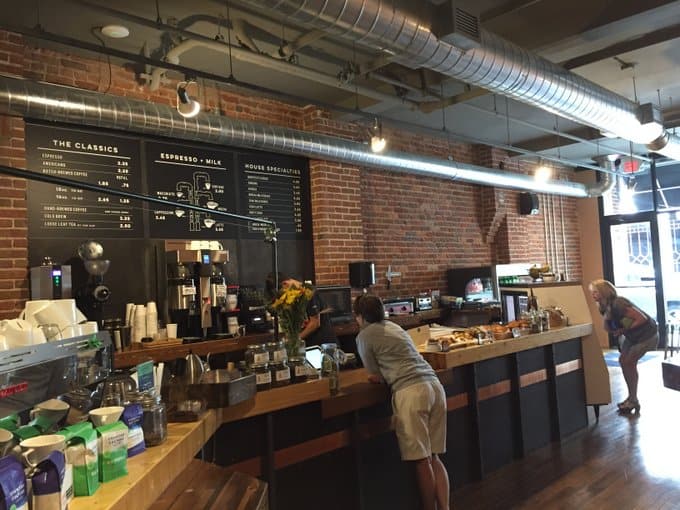 11am Thursday
With naps calling and a few hours of driving ahead of us, our last stop in Asheville was to pick up a few souvenirs.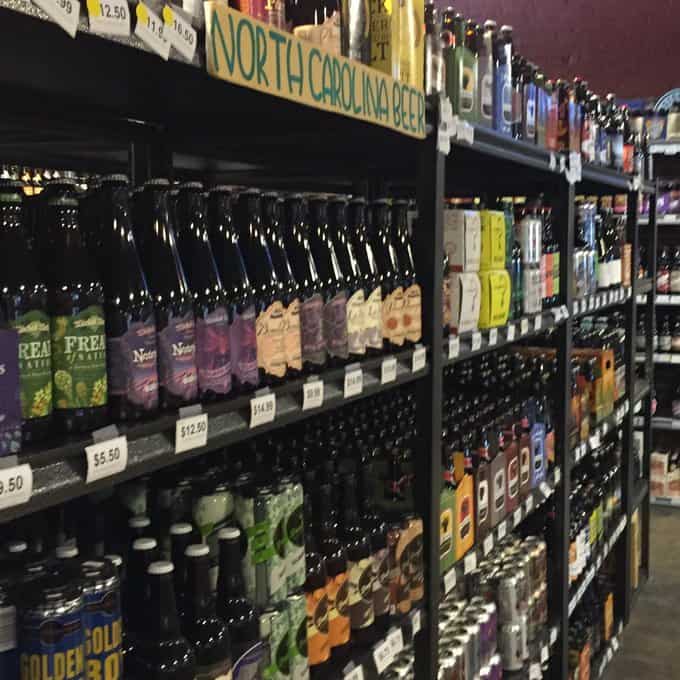 Frank was so enthralled by the incredible selection of local craft brews at Appalachian Vintner that Molly, Clara and I had to drag him out the door. Fortunately, he managed to get a great sample of beers for us to try at home. We even got a few kombucha and ginger beers to sip on as well.
12pm Thursday
We were on the road in our Highlander and waving farewell to charming Asheville, NC.
If you have a chance to go, it's definitely worthy of all the hype it's getting. Just be sure to go with a hunger for great food and room to pack a few extra treats to take home.