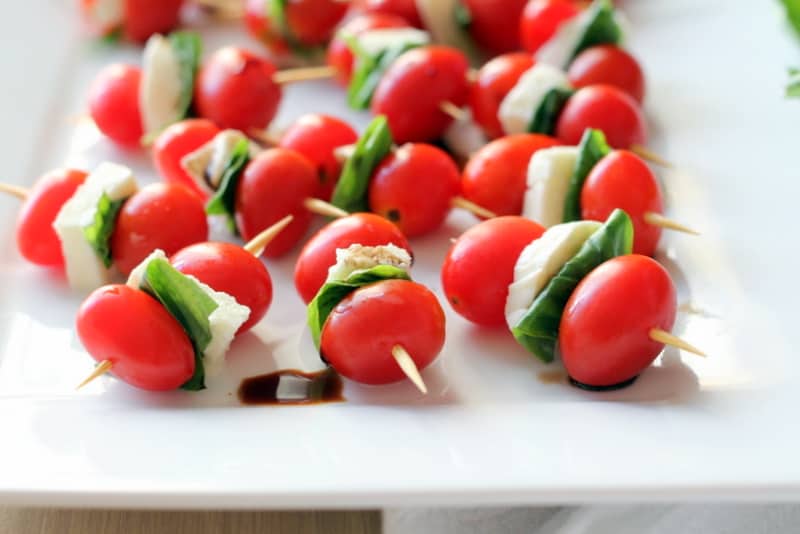 A couple weeks ago I was sort of under the weather, which translated to burrowing into our couch in a hoodie and craving things that are normally reserved for blustery winter evenings, like butternut squash and hot cocoa. It was weird.
Not to mention that my under-the-weatherness resulted in an all-out omission of the Fourth of July in our house. We just skipped it. I think I ate soup.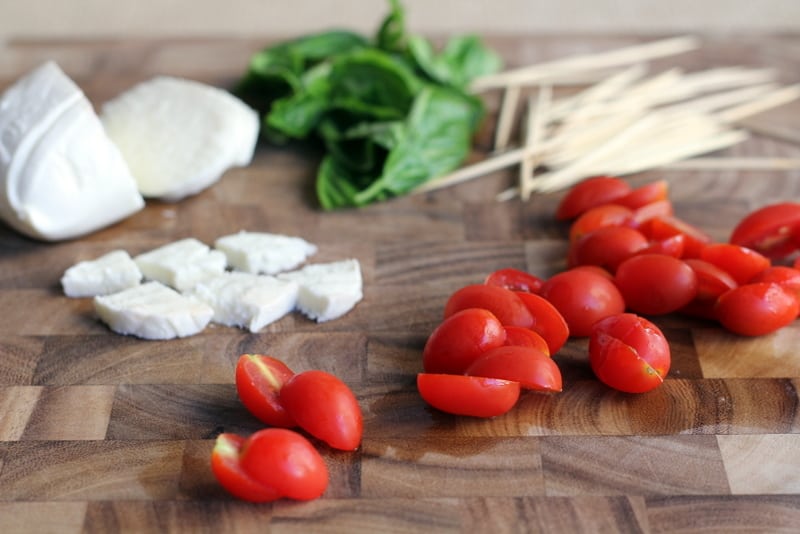 Now that I'm recovered, I feel like I'm trying to catch up on summer. It seems to have rolled in in all its glory while I was curled up on the couch. I've been a summer recipe pinning/blog-reading fiend, and invited friends over last night for a summery dinner. We kicked things off with Watermelon and Mint Lemonade (some spiked with gin) and for the main event, a few salads, including the chickpeas that I cannot.stop.eating.
I loved the simplicity of the whole thing. Everything was done the night before (we had to work on Wednesday, after all…Frank's alarm went off at 4am on Wednesday morning – ouch). But, these little bites of summer were so much fun that I would like to start every dinner with them. Their memory nearly overshadowed the drizzly weather that confronted me when I went to the gym this morning.
Raindrops on the swimming pool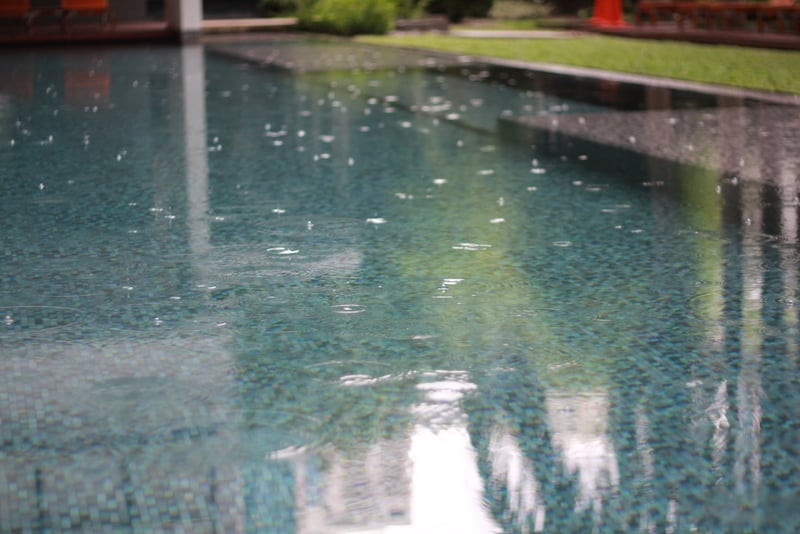 Hot weather, good friends, late nights.
Sounds like summer to me. Just like tomatoes, basil and mozz.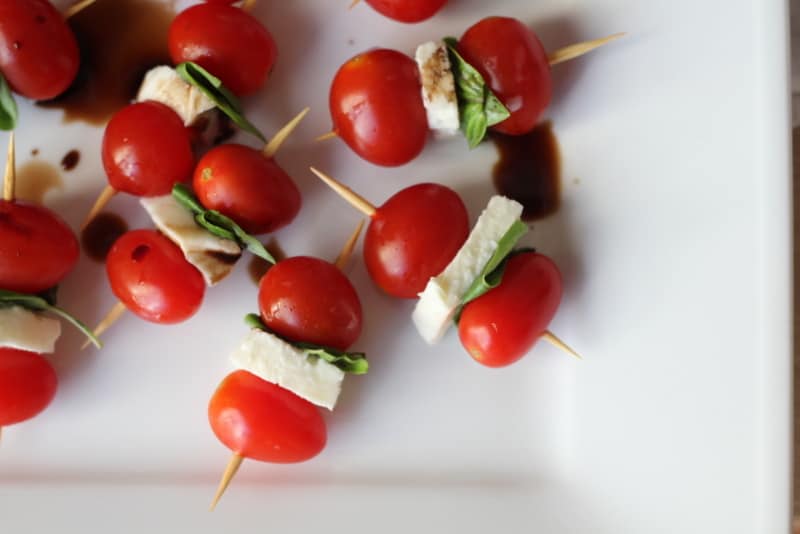 __________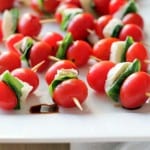 Print Recipe
Caprese Skewers
Ingredients
40

cherry tomatoes, cut in half (80 cherry tomatoes if using a very small variety)

20

fresh Italian basil leaves, torn or cut in half

1

ball fresh mozzarella, cut into 40 small cubes

good quality balsamic vinegar, for serving

*40 toothpicks
Instructions
To make the skewers, on each toothpick, skewer one half a cherry tomato, one half a leaf of Italian basil, and one cube fresh mozzarella, and finish it with another half a cherry tomato. Store in the refrigerator until ready to serve. Just before serving, drizzle with balsamic vinegar.