15 Make-Ahead Breakfast Recipes for Christmas
Published Dec 19, 2021•Updated Sep 09, 2022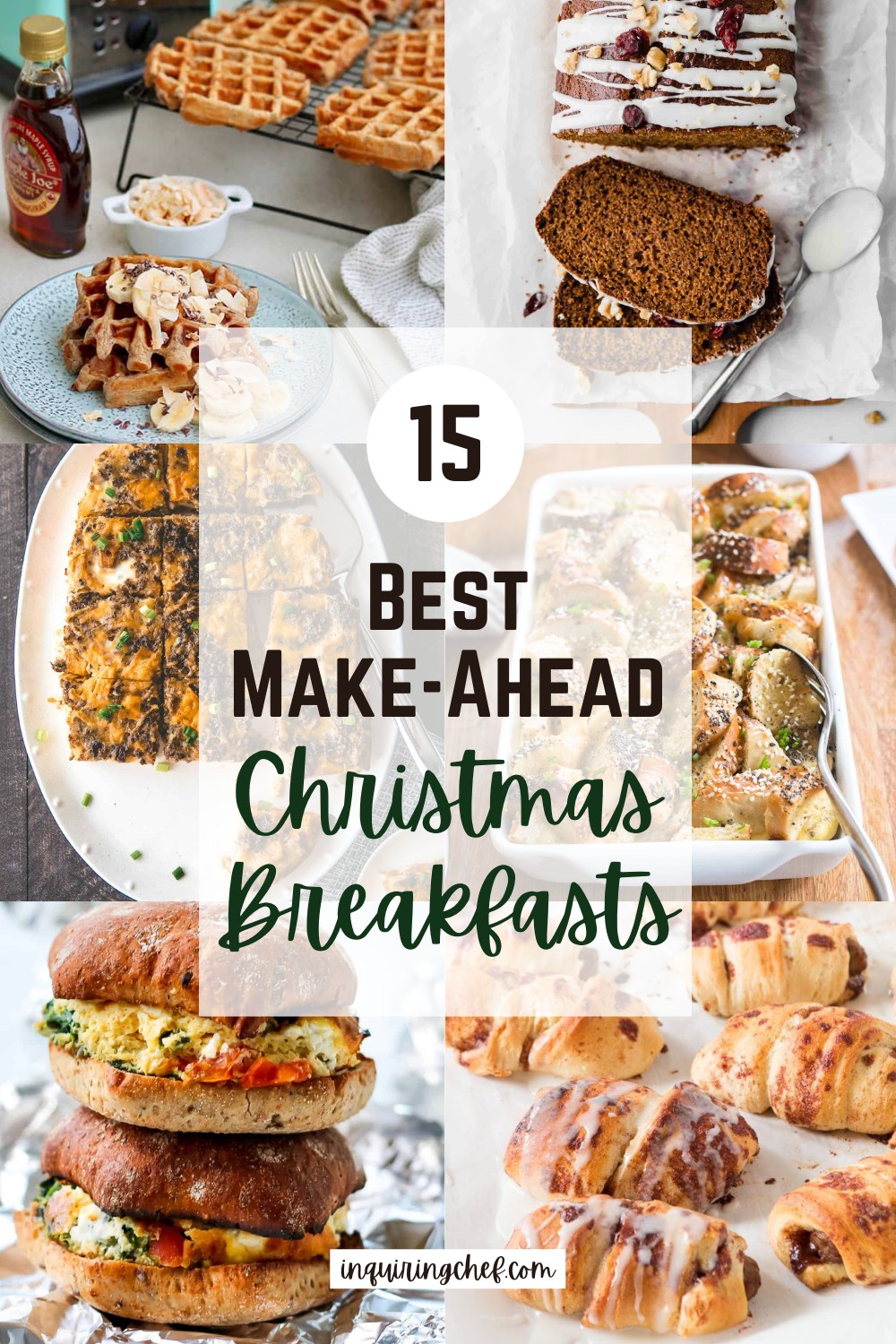 With a big meal to prepare later in the day, Christmas breakfast can be stressful, especially if you're cooking for a crowd! Get ahead by choosing one of these easy, make-ahead breakfast ideas you can prep the day before for a stress free Christmas morning! From a Bagel and Egg Breakfast Bake to a batch of Overnight Yeasted Waffles ready to be loaded up with everyone's favorite toppings, I can guarantee these recipes have got you covered!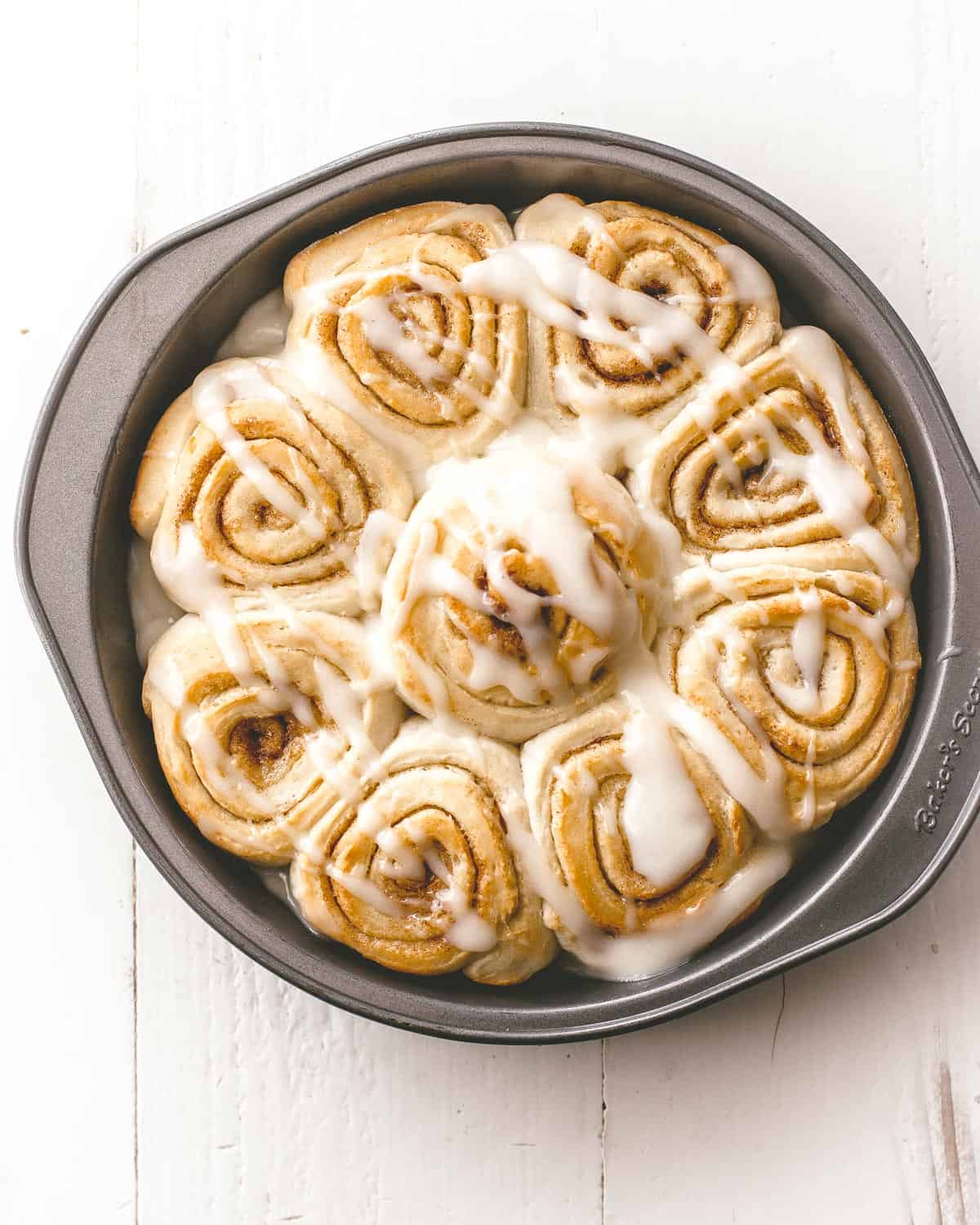 Here's what you'll find around our breakfast table Christmas morning. I make a big batch up to a week ahead and freeze them before baking. Let them defrost in the fridge starting on Christmas Eve morning, and bake them whenever I feel like candy out of the kids' stocking is threatening to become breakfast. Pair these with protein-packed Muffin Pan Baked Eggs (which can also be made in advance) and you're set!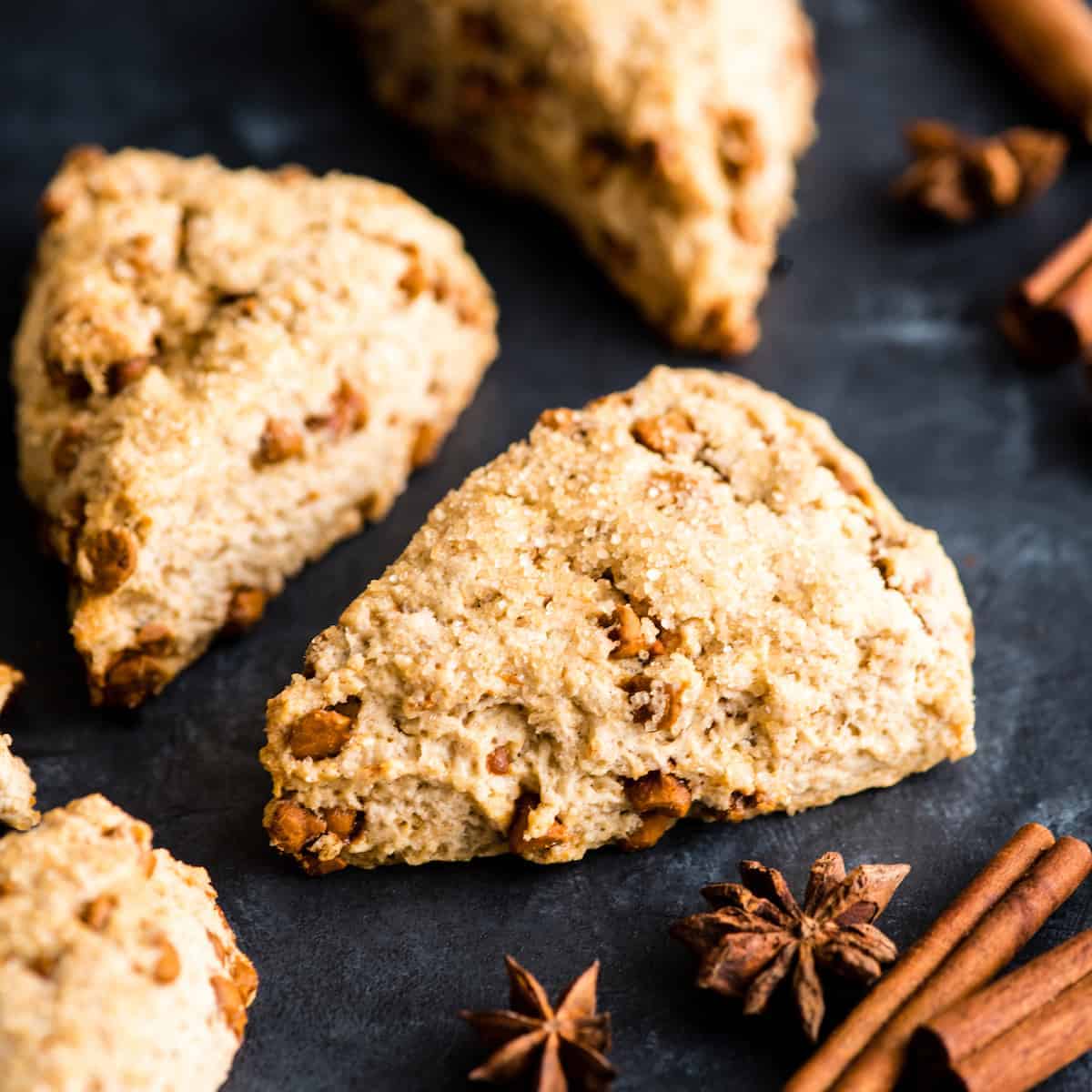 Scones are a great baked good to make ahead. You can bake them ahead and warm them in the oven or mix them up them and then refrigerate overnight to bake in the morning. This light, sweet, spiced version is extra festive. Made with cinnamon chips for an extra boost of sweet flavor they're perfect to enjoy with your morning cup of coffee.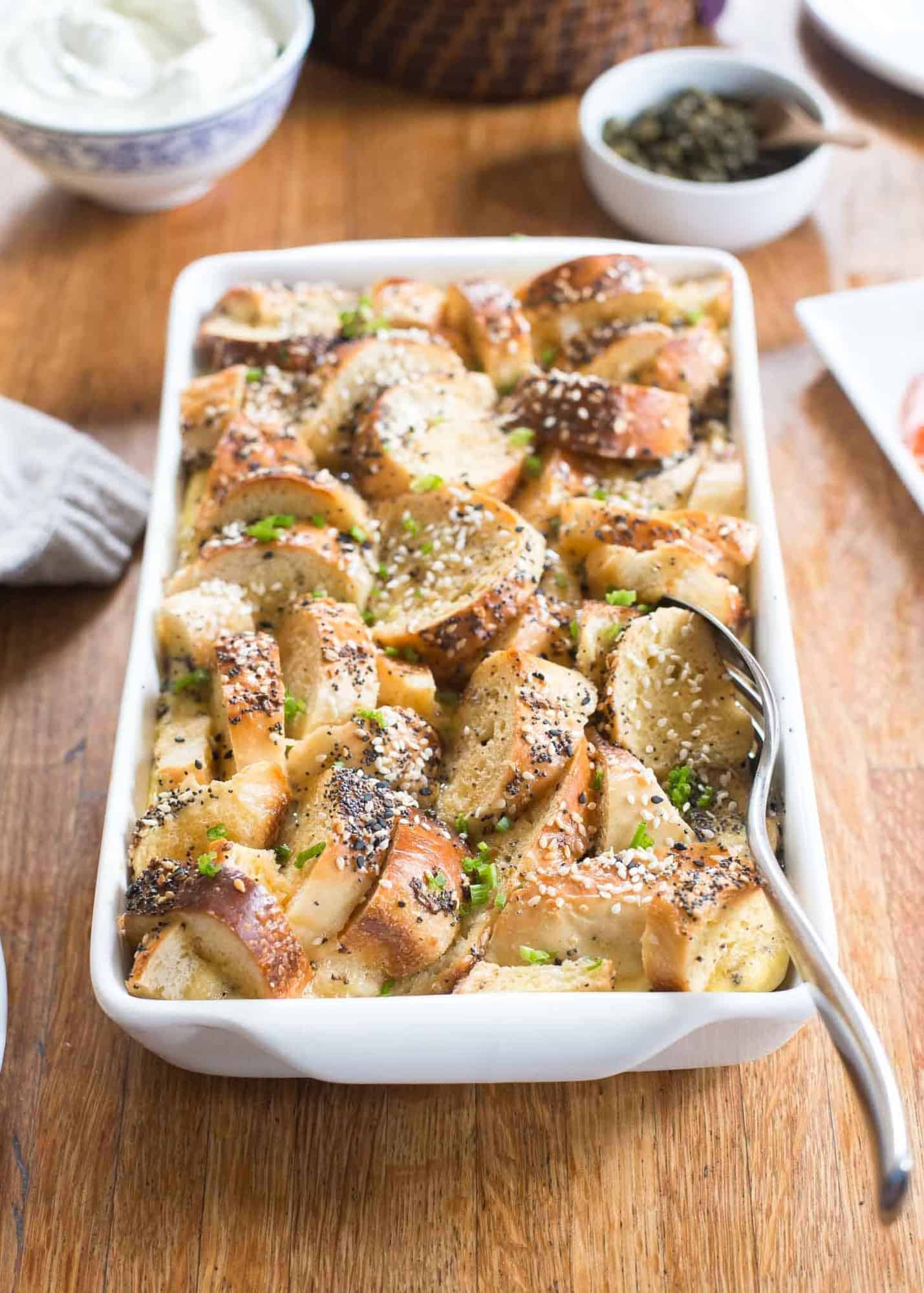 Like a bagel spread without the need to run out and get fresh bagels, this breakfast casserole has it all, including homemade scallion whipped cream, Serve it with smoked salmon on the side.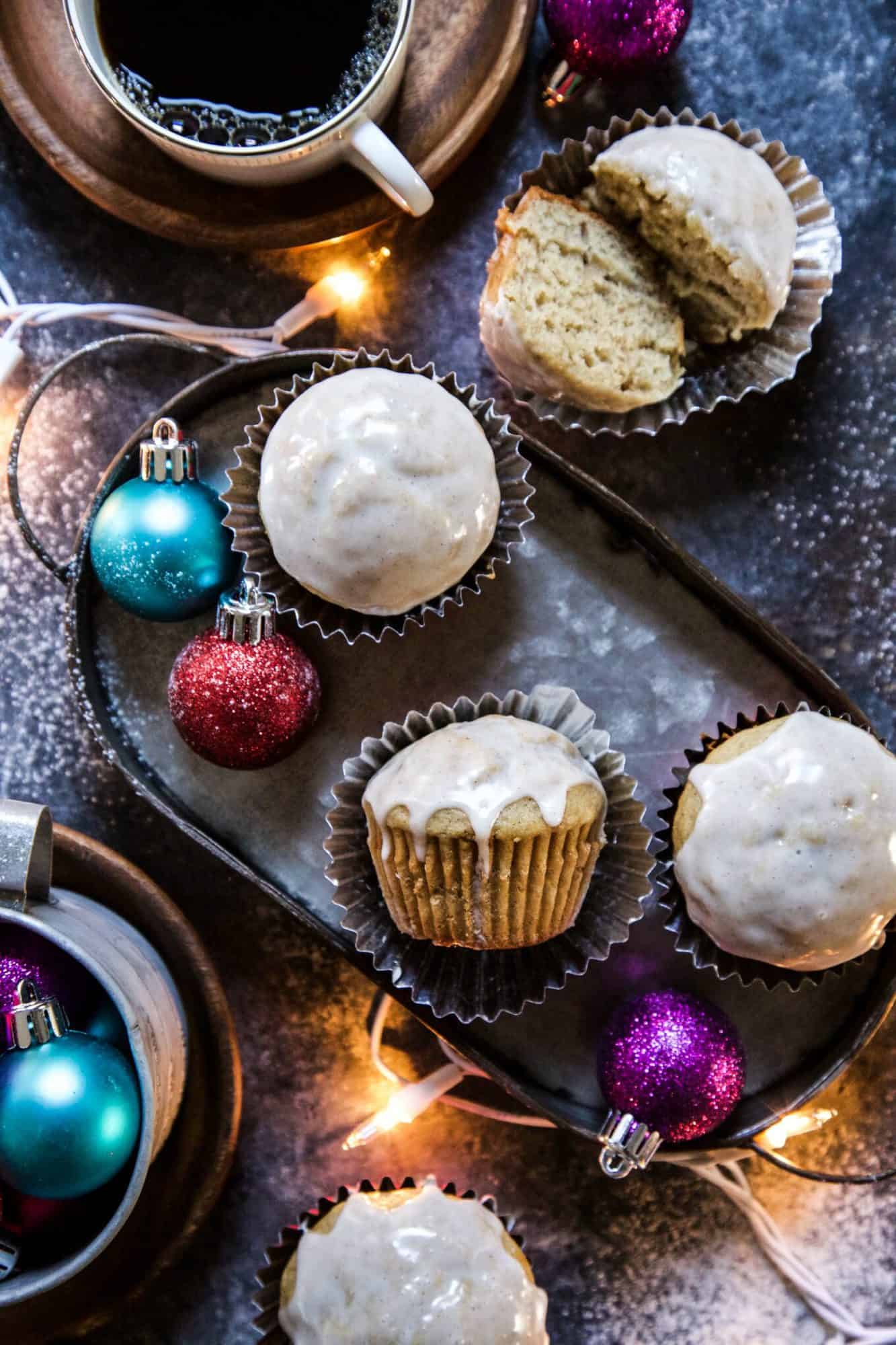 Why settle for a simple loaf of banana bread on a special occasion? Instead make these Banana Bread Muffins, gently spiced with nutmeg and made extra luxurious with a cinnamon rum glaze!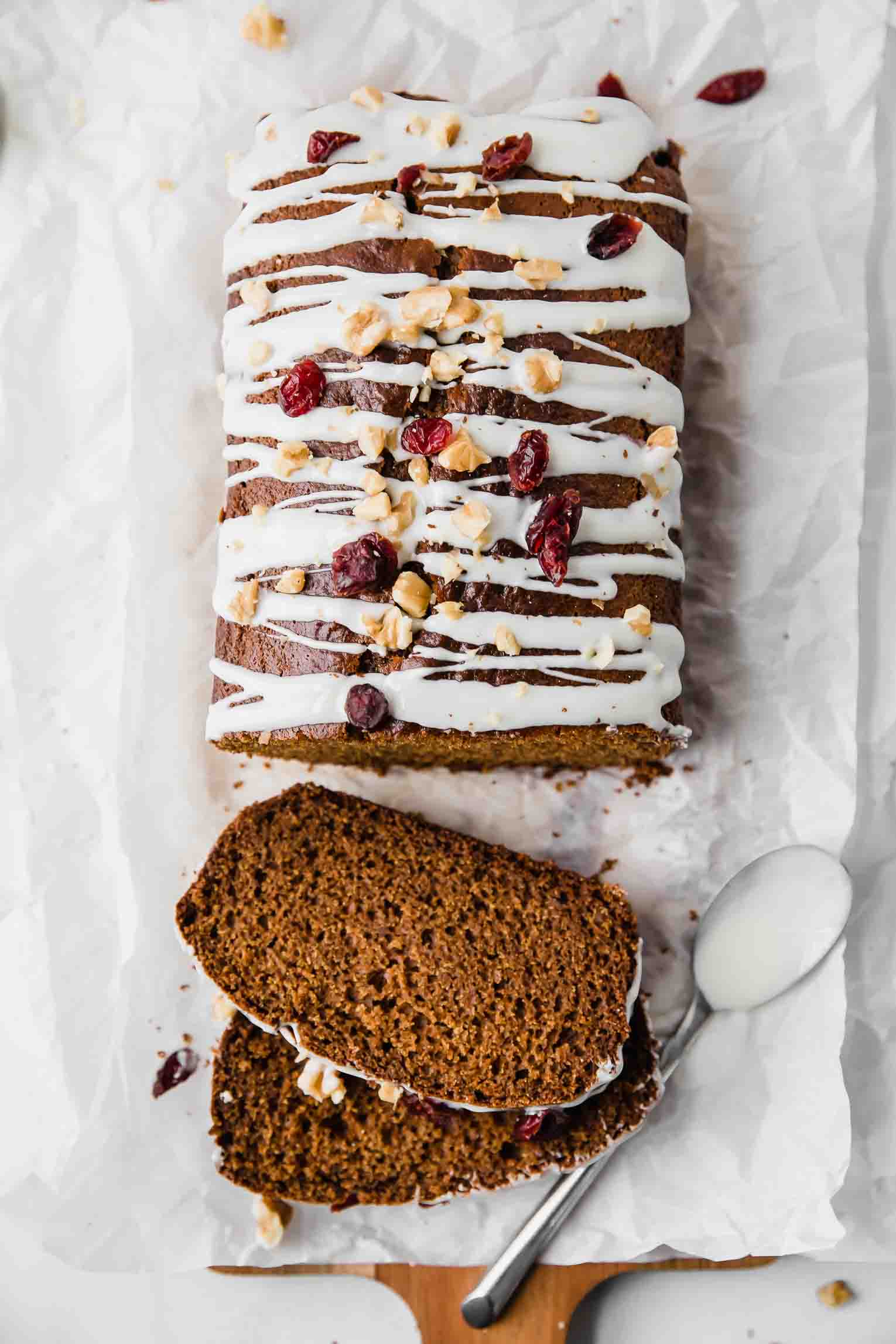 If you're looking for something simple to set out on the coffee table while everyone is opening presents, try this beautifully spiced Gingerbread Loaf. Either go to town with the glaze and the cranberry nut topping, or simply leave it plain to serve in thick slices spread with your best salted butter.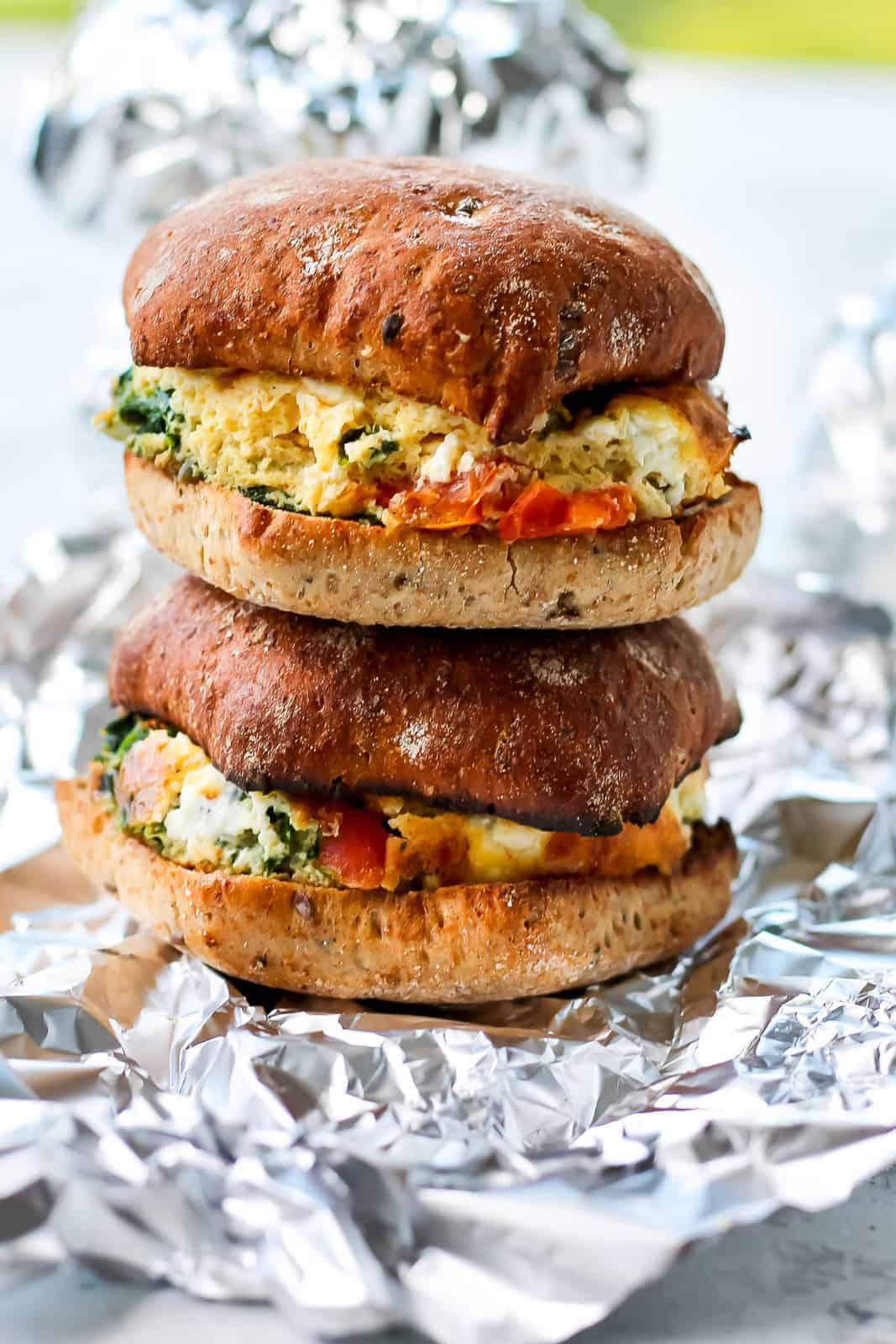 These easily customizable breakfast sandwiches are fantastic because they're totally freezer friendly, so you can get ahead and make them a couple of weeks (!) before the big day!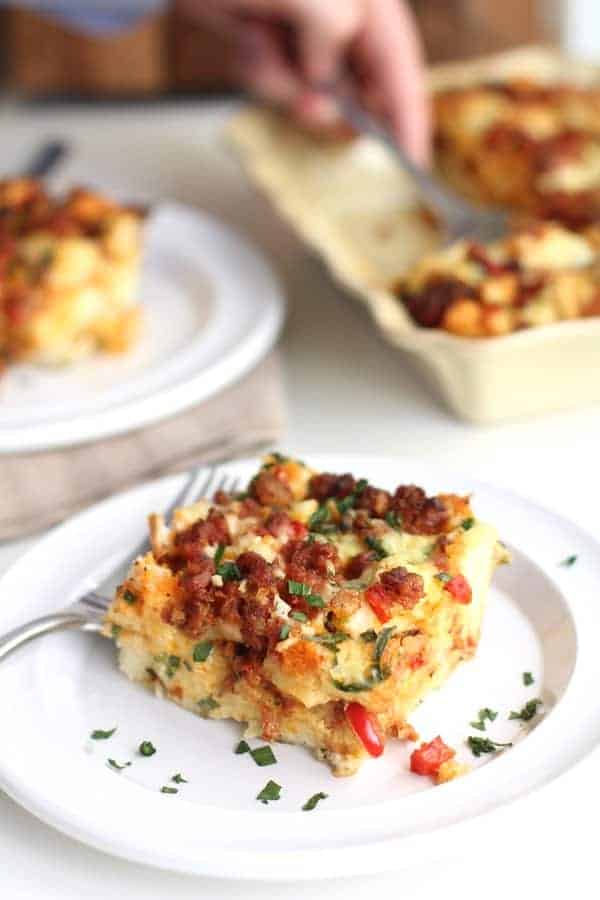 This savory breakfast casserole is a classic and has long been one of the most popular make-ahead breakfasts on this site. It's rich, spicy, cheesy, and a great balance to sweeter things that often show up on Christmas morning.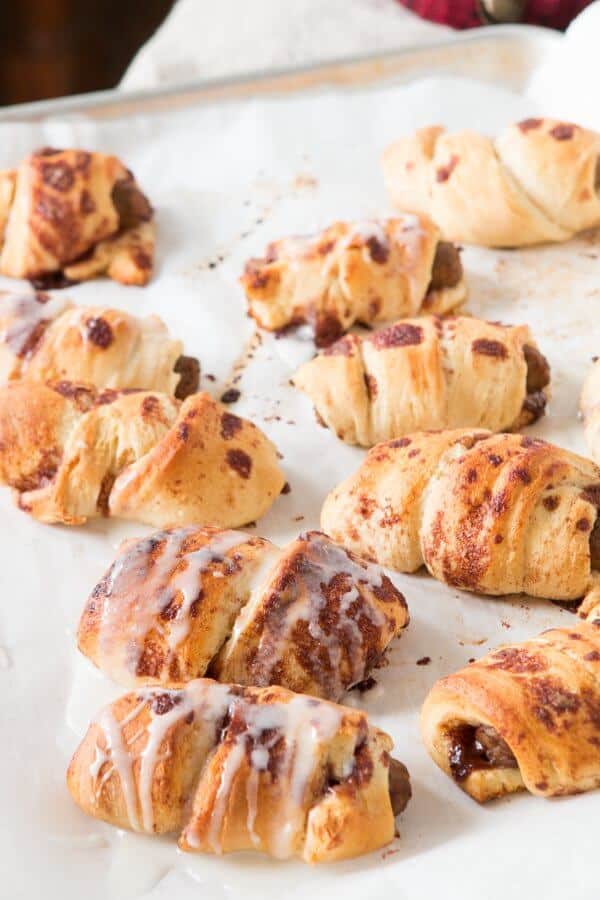 If you've got kids, I can guarantee you they'll love these Pigs in Blankets Dunkers! For a fun and unique holiday breakfast turkey breakfast sausages are wrapped in cinnamon roll dough, and served with a maple syrup glaze ready for dipping and dunking!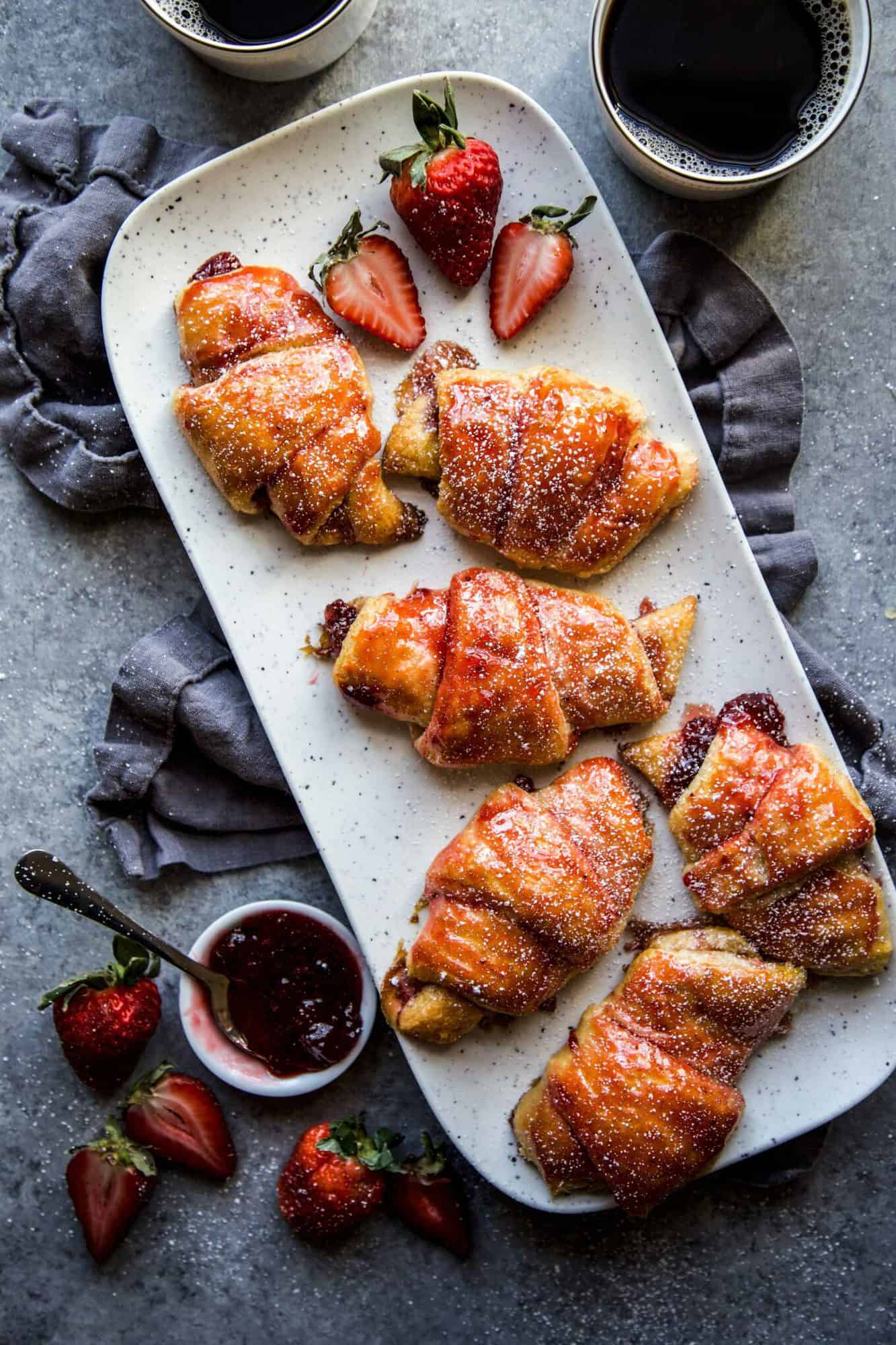 You can freeze these easy croissants stuffed with a homemade strawberry and cardamom jam for up to a month so they're great if you want to get ahead before the Christmas Day rush.
Don't you ever wish that you could cook the entire Christmas meal in the slow cooker? Well, at least you can sort breakfast by throwing together this easy, delicious, classic sausage and cheese slow cooker breakfast casserole the night before! This one is low-carb friendly, so a great addition if you're serving other bread-based dishes.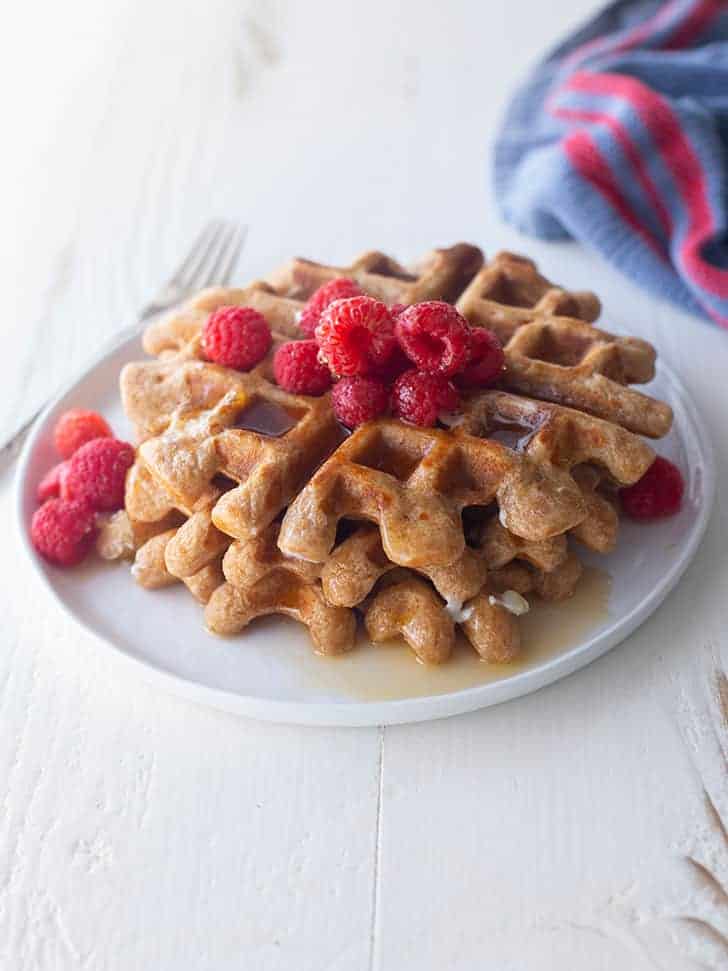 Yeasted goods always taste better if you've left the mix to mature, so you'll be getting a better breakfast, not just getting ahead by making these delicious waffles the night before! They slowly rise overnight like bread. Once cooked, serve them with everyone's favorite toppings so they can build their own!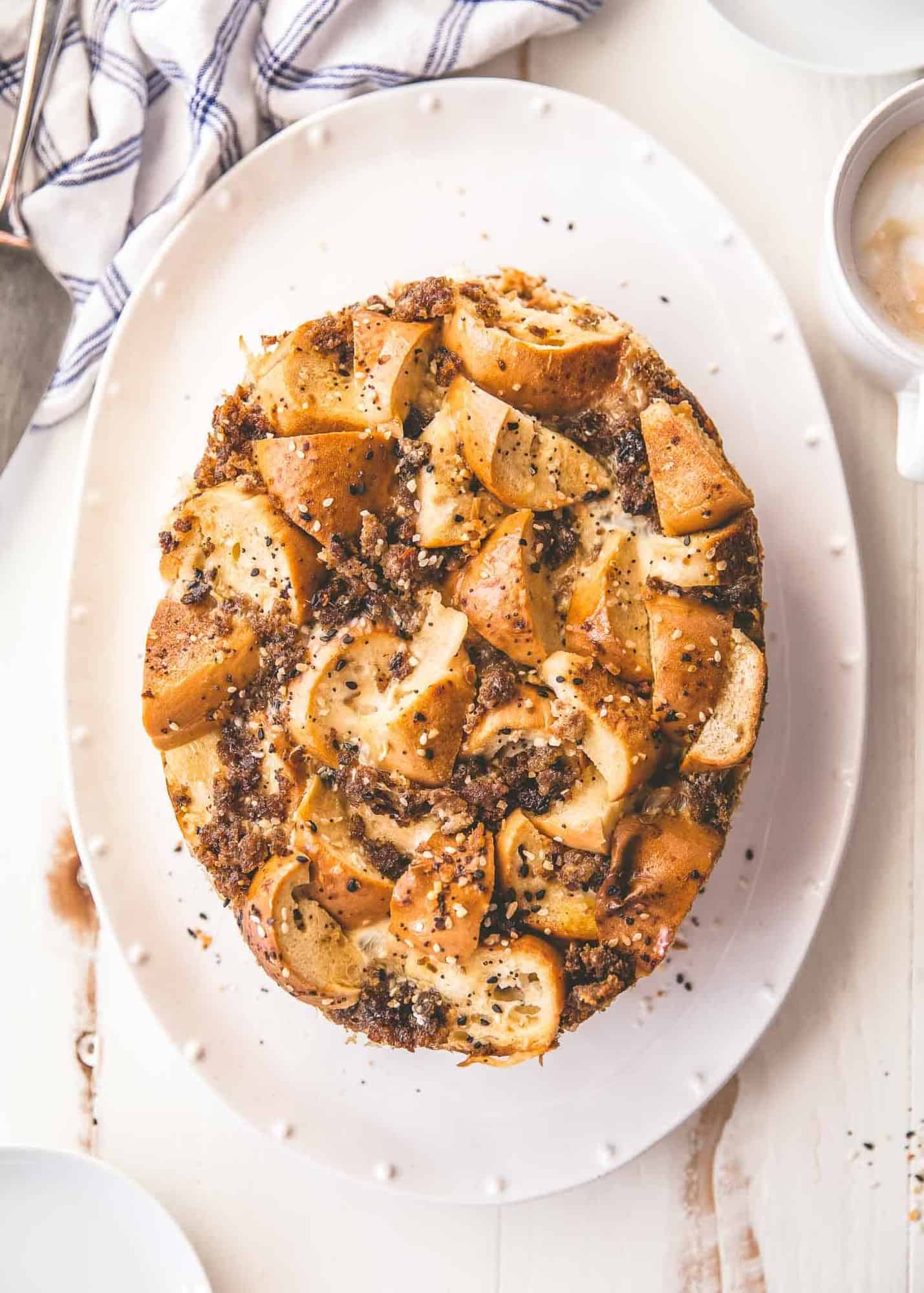 Here is another slow cooker breakfast casserole recipe designed to make your life easier! This one is topped with Everything Bagel Seasoning and is rich, savory, and served right out of the slow cooker.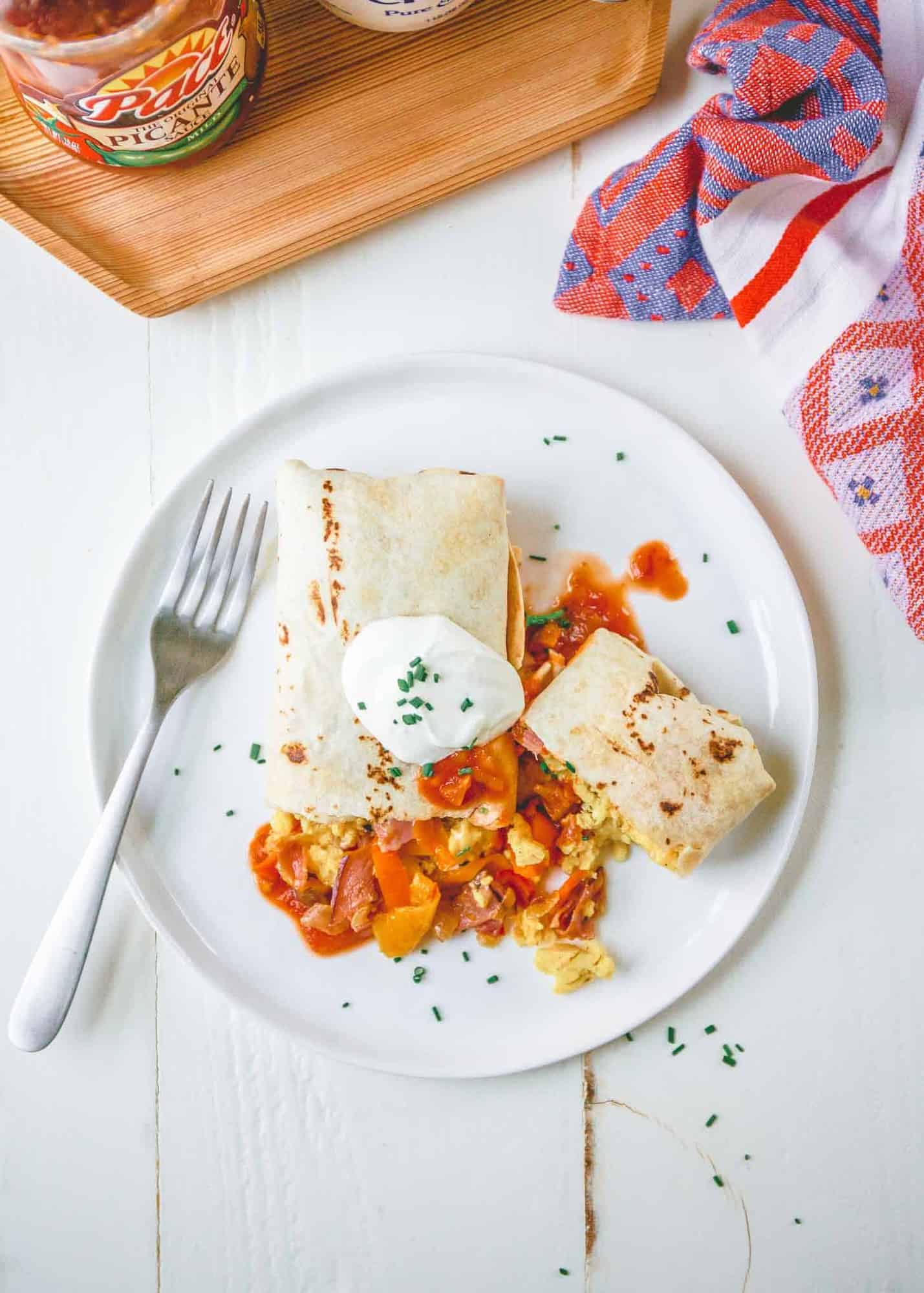 So much holiday food can be rich and creamy, so why not introduce something bright and spicy into the mix with these Make-Ahead Breakfast Burritos? They're easy to freeze so you can even make them the week before, and as they're suitable for breakfast, lunch, or dinner, a stash of these is perfect for when you need a break from leftovers!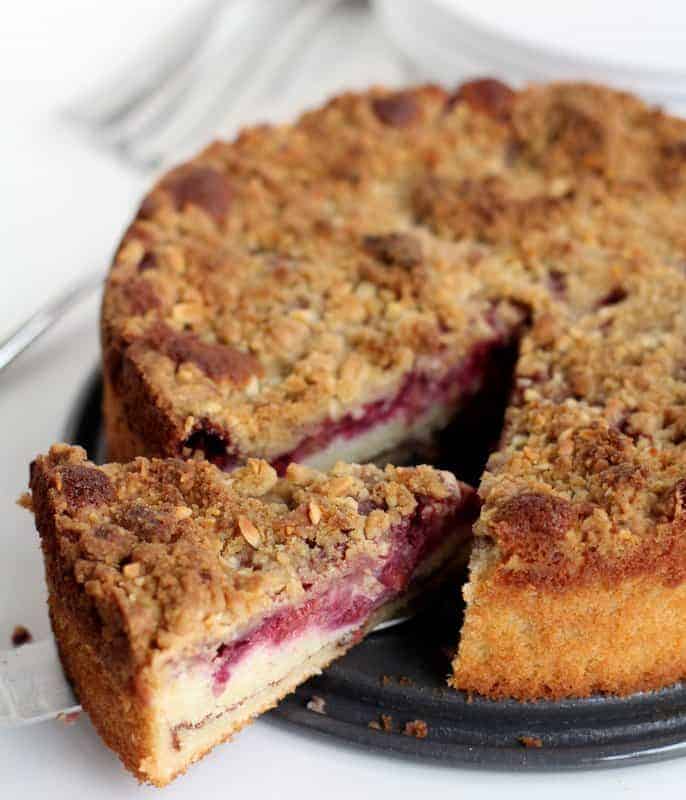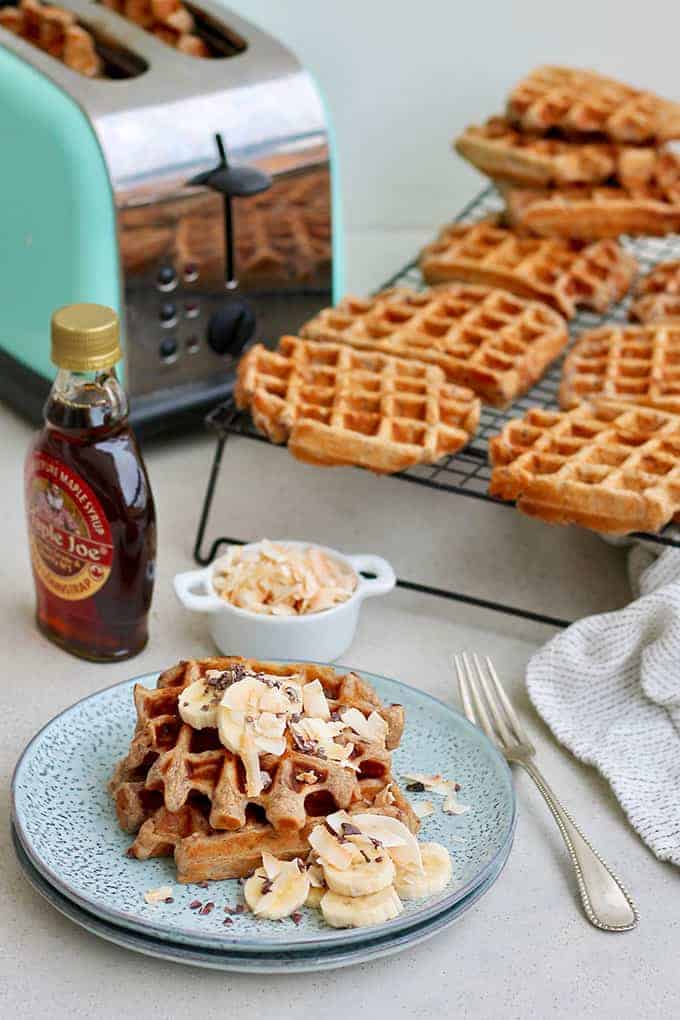 If you're catering for a couple of different dietary requirements this Christmas these freezer-friendly vegan banana waffles are perfect, with lots of different flour options to use in the batter for a healthier – but still delicious – festive breakfast.
Favorite Tools
For more breakfast and brunch recipes, click here.