10 Easy Family-Friendly Meals
Published Jul 29, 2021•Updated Aug 07, 2023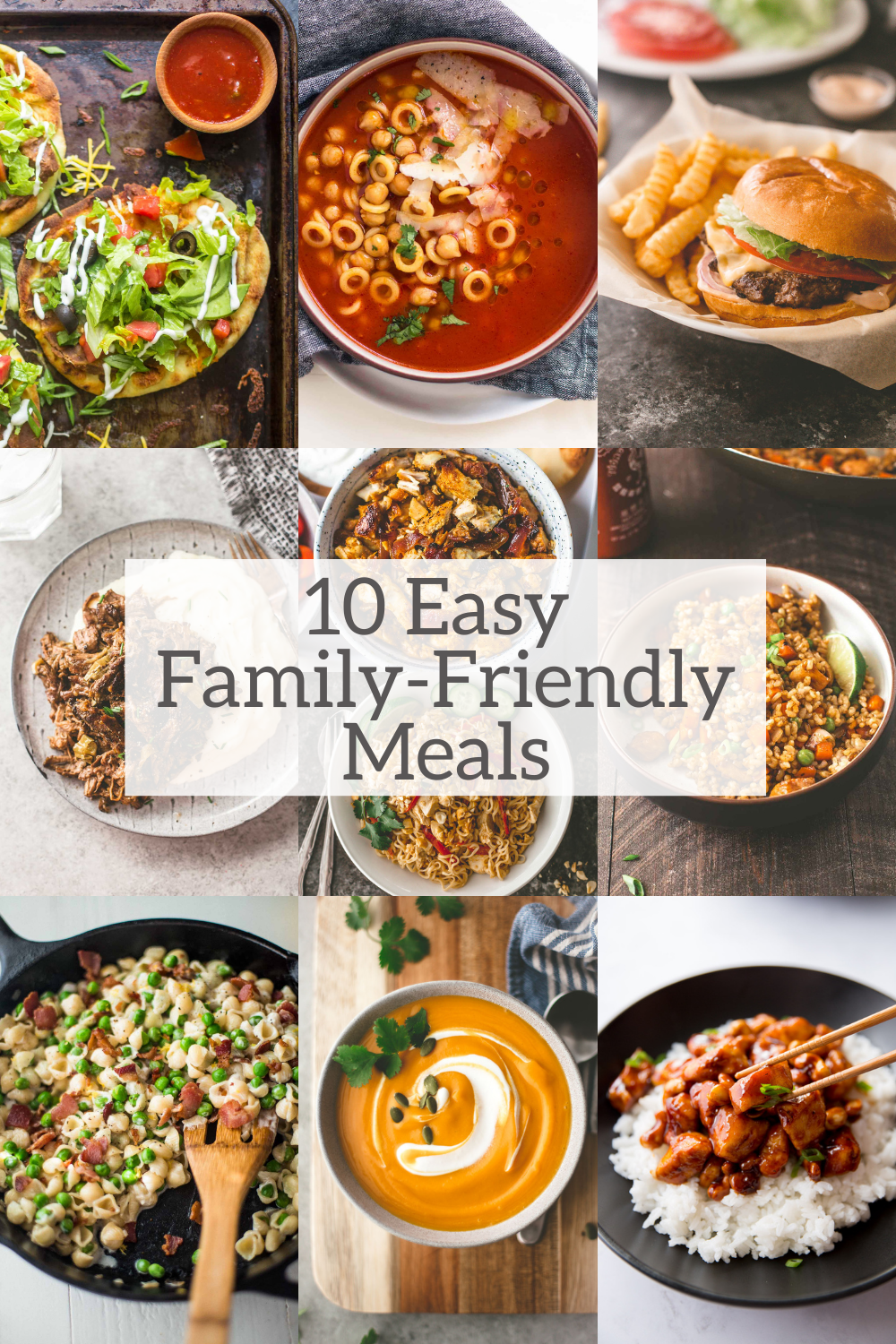 Next week is August which means summer is winding down and school will soon be back in session. First day of school outfits, fresh new school supplies, and the inevitable return to busier schedules. In honor of the return to routines, I rounded up my top 10 all time favorite easy family-friendly meals for you!
These are the meals that I turn to time and again when schedules get busy and we need something easy and family-friendly to sit down to. Sheet pan meals, slow cooker favorites, quick one-pan stovetop dishes that come together in 30 minutes. Best of all, every one of these is approved by all three kid members of my family. I know they will be loved by your family too!
Better than takeout and faster too – this recipe published in the past year has quickly become a family favorite. The sauce is slightly sweet and savory and coats tender bites of chicken studded with crunchy cashews.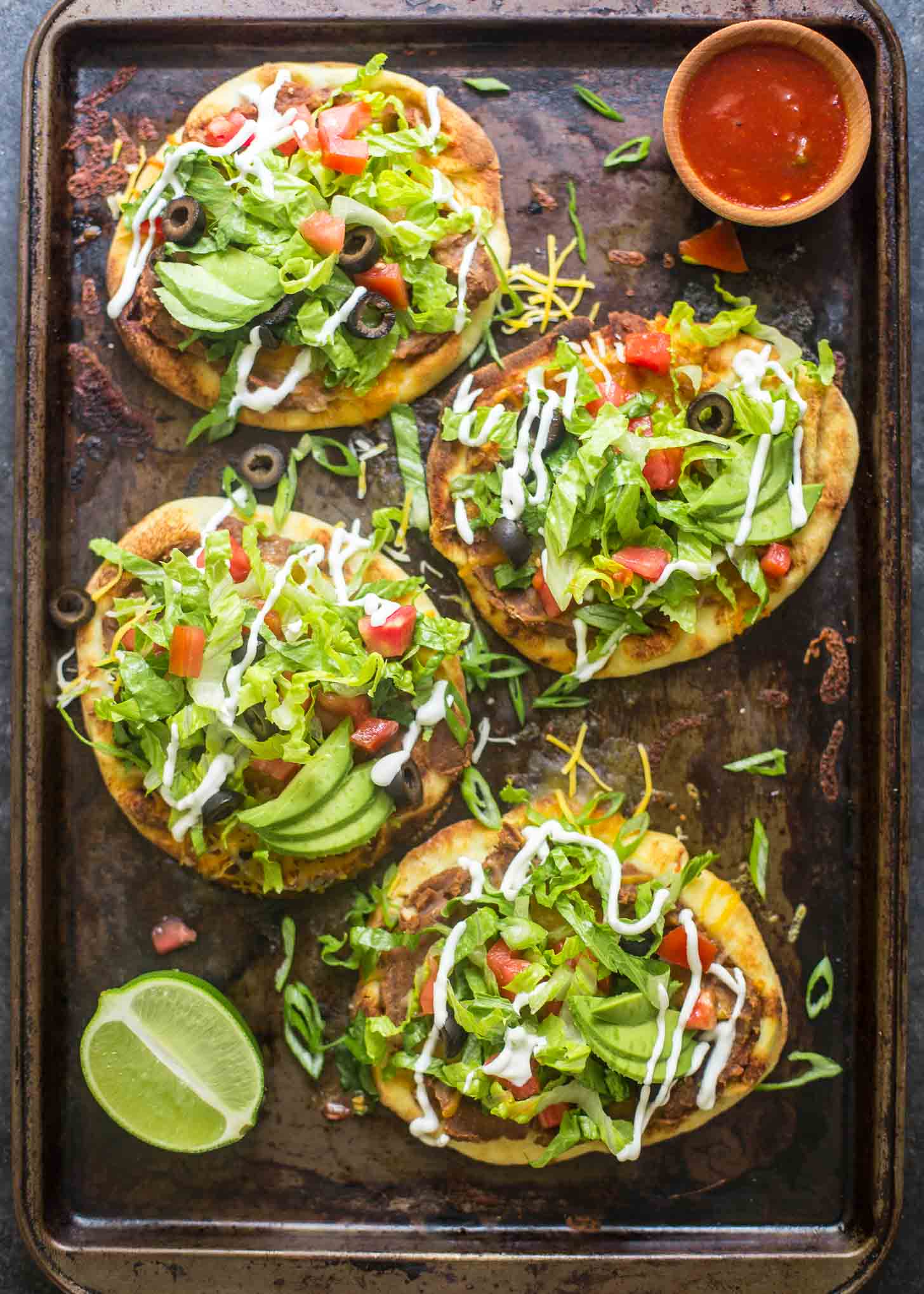 Mexican Pita Pizzas are what you get when tacos meet pizza in a weeknight dinner that can be on the table in about 20 minutes. We love to customize these, so set out your favorite taco toppings and let everyone assemble their own!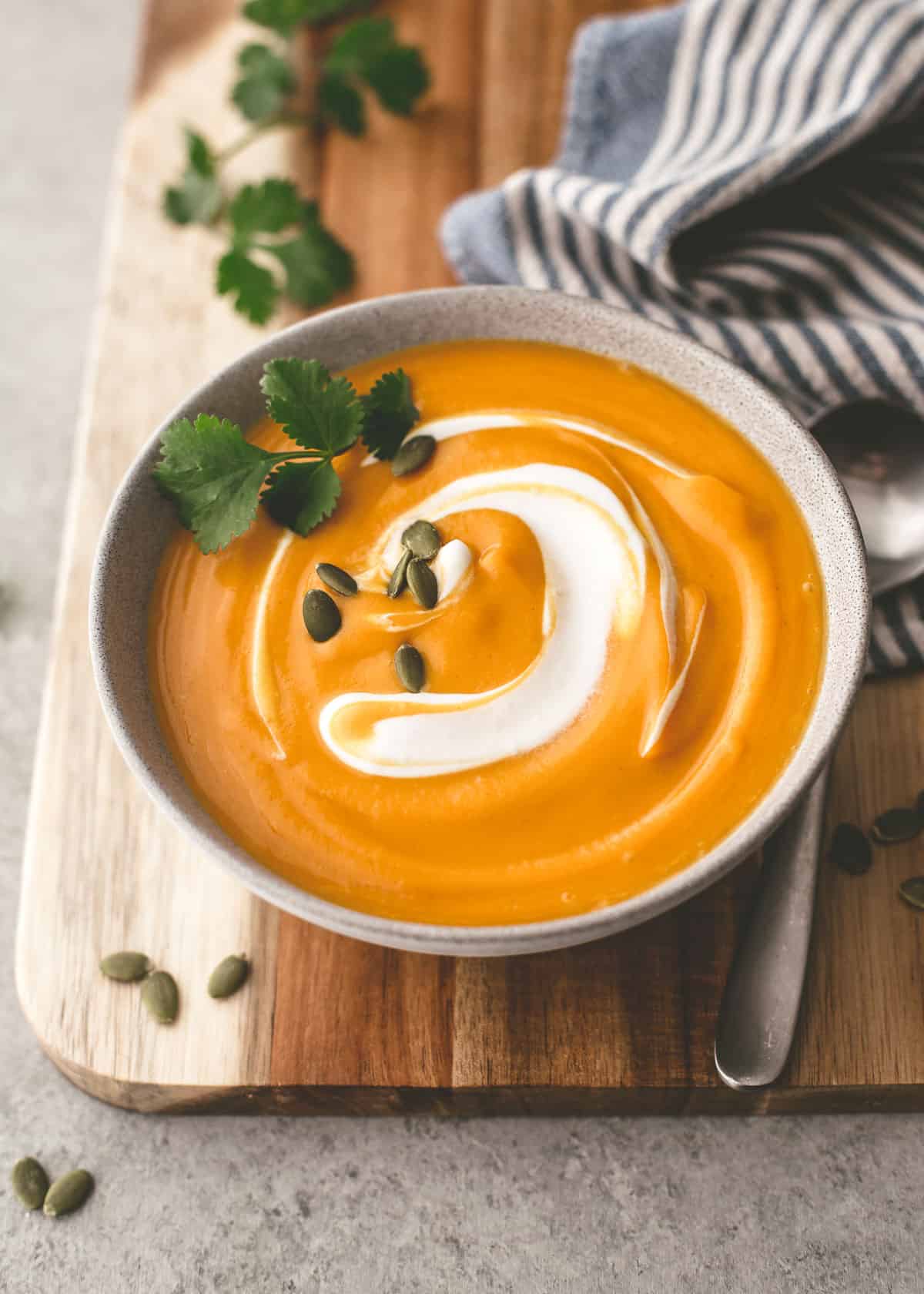 Warming turmeric and ginger make this creamy Butternut Squash Soup perfect for cool weather. Roasted carrots and apples help to build flavor. This soup is cozy and satisfying, but also just happens to be full of good-for-you ingredients, and is vegan, paleo, keto, and W30 friendly.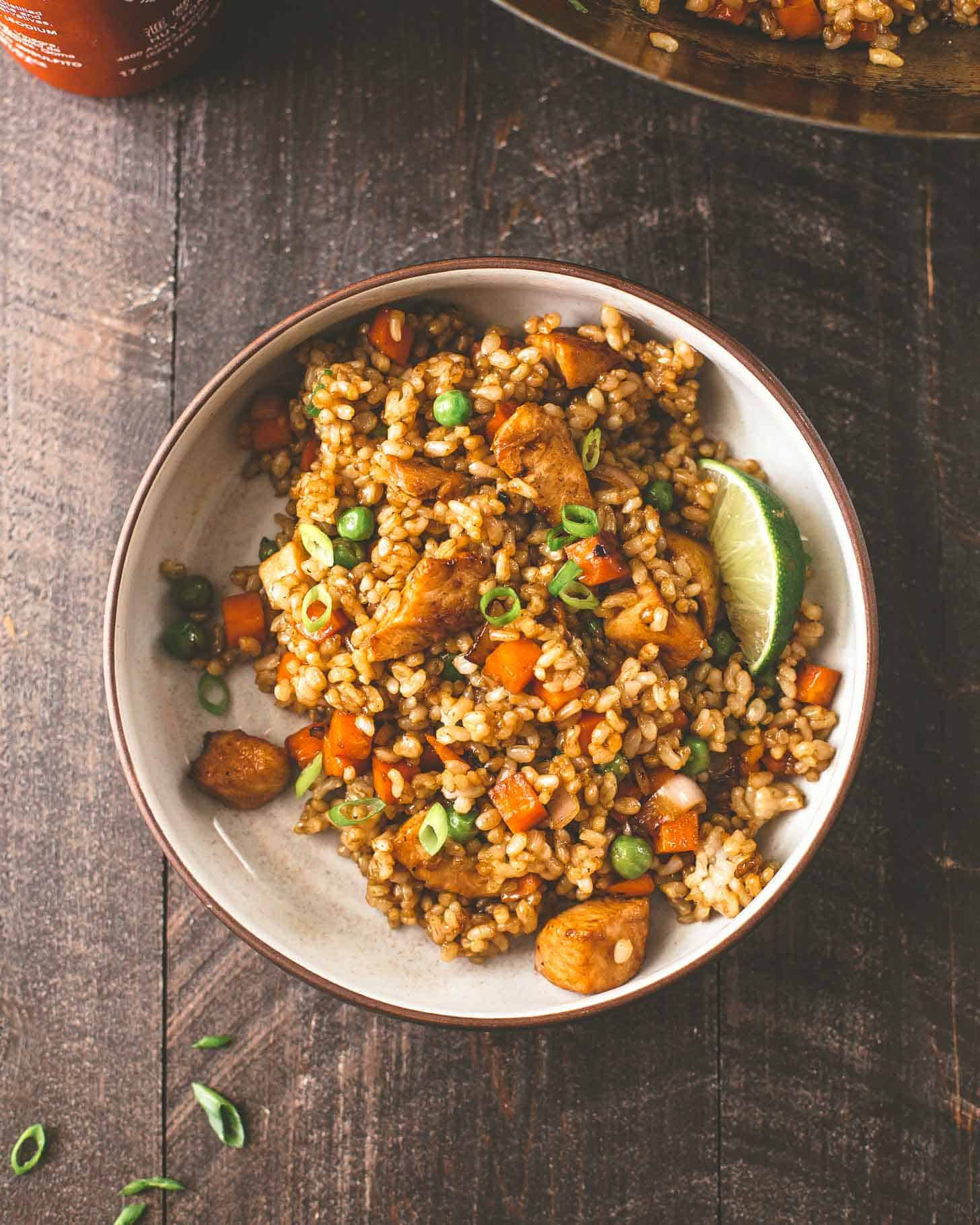 In a sweet and savory sauce, Honey Garlic Chicken Fried Rice has tons more flavor than any fried rice you'd find at your local take-out spot. This is great served right away or tucked away for a quick and unique freezer meal.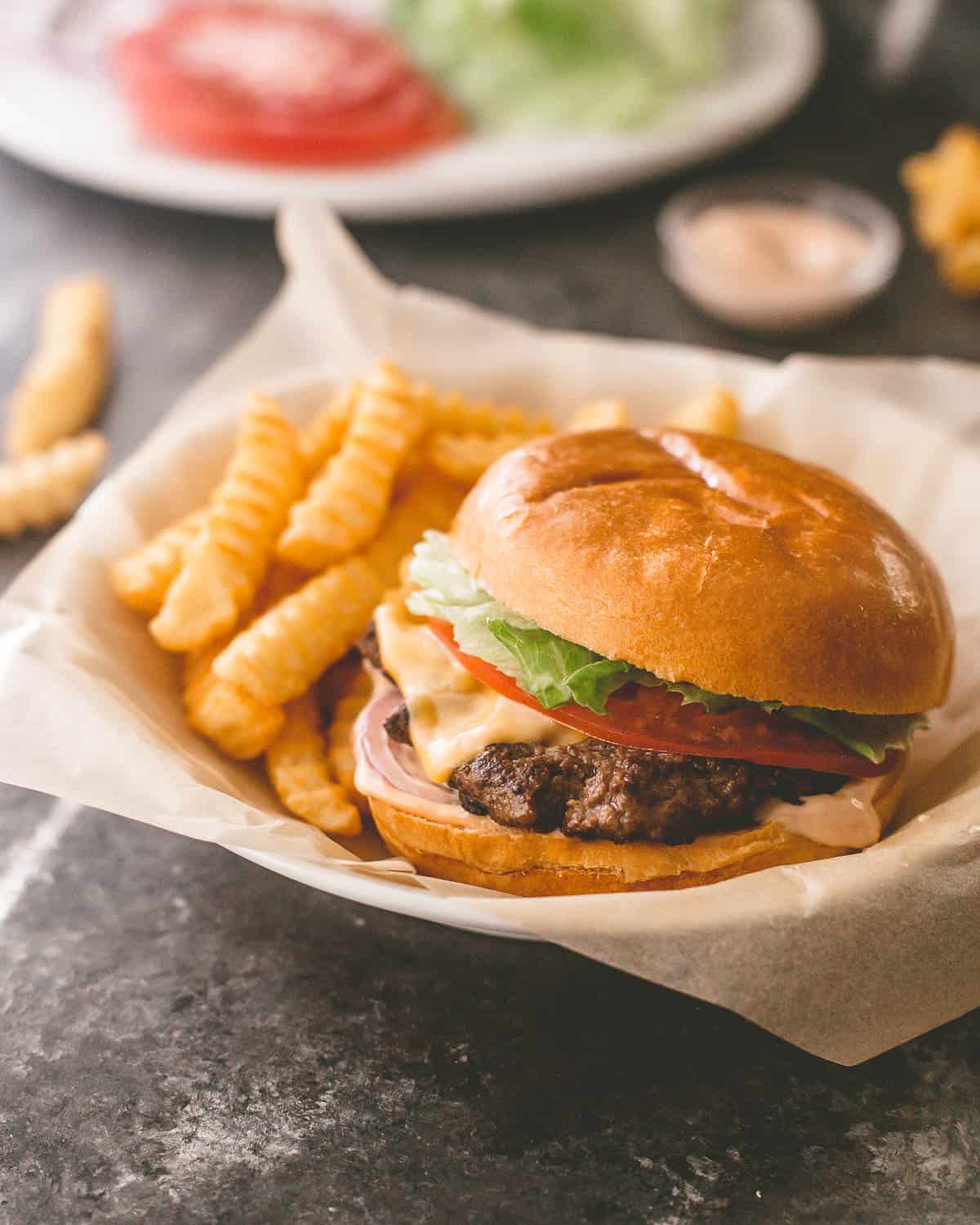 Recreate a delicious fast food-inspired smash burger in your home kitchen with fresh ingredients and a tangy, creamy sauce. Smash burgers are thin, so they cook fast. We just spent the weekend at our friends' lake house and they made smash burgers for everyone for dinner one night. It was a huge hit with kids and adults alike!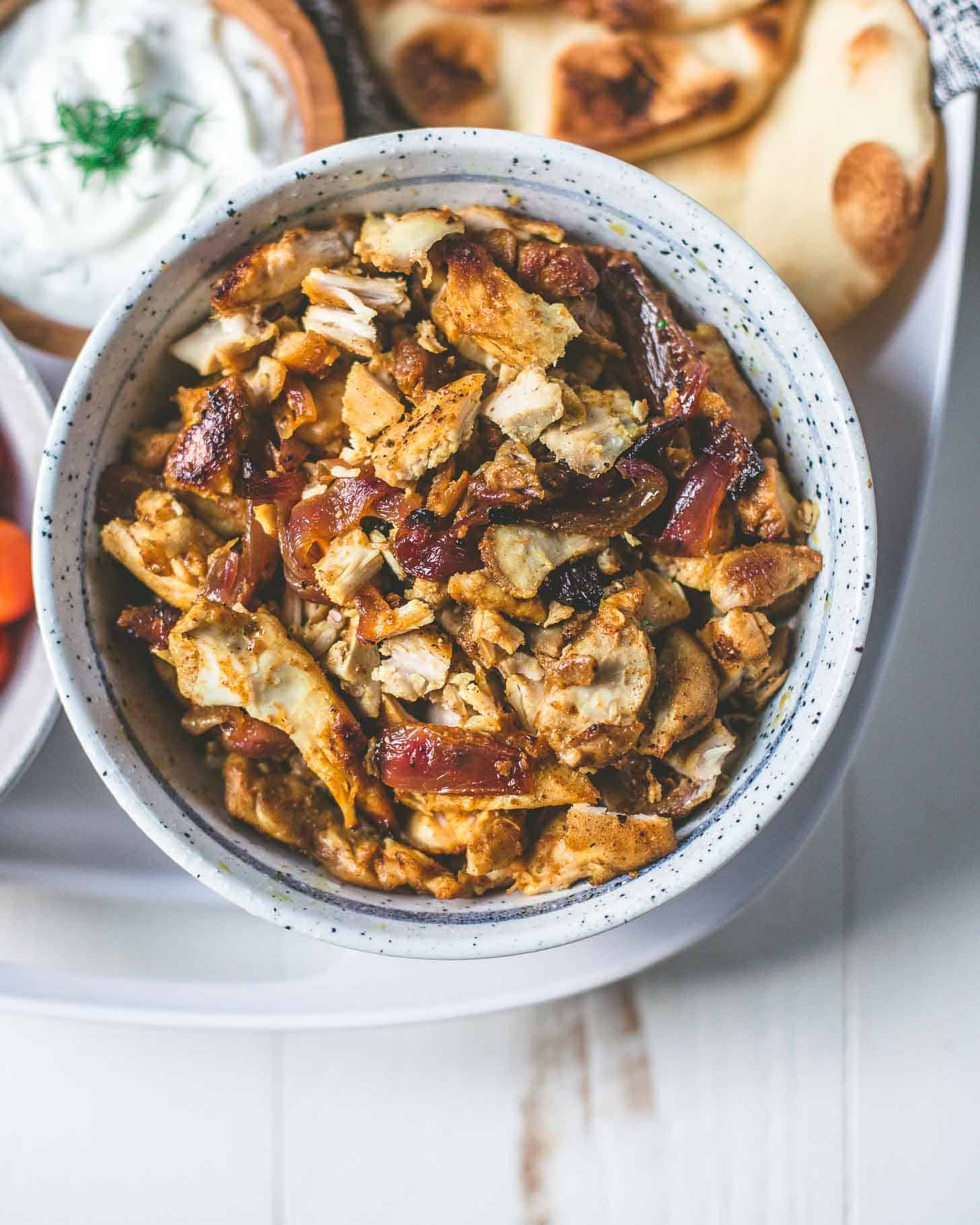 An easy marinade made with Moroccan spices and lemon juice gives this sheet pan chicken all the bold, fresh, fragrant flavors of the best chicken shawarma in only 30 minutes (plus time to marinate). Serve it family style with pita bread, hummus, fresh vegetables, and yogurt dipping sauce.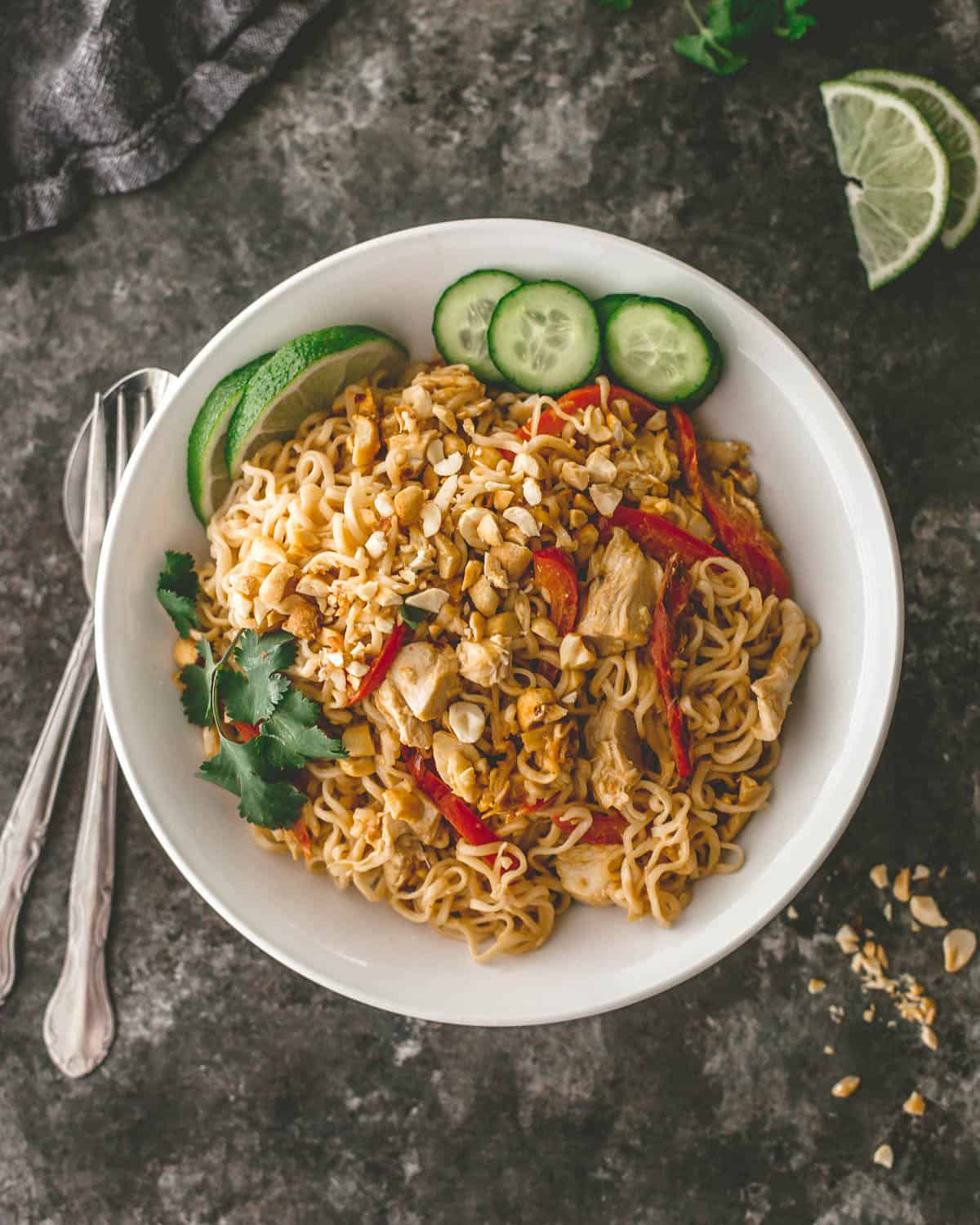 Saucy Thai Chicken Peanut Noodles is a long0time favorite of mine. It's fast enough to throw together for a weekday lunch, but is plenty satisfying for dinner too. The dish is made with quick cooking instant ramen noodles coated in peanut sauce for a dinner that can be on the table in under 20 minutes.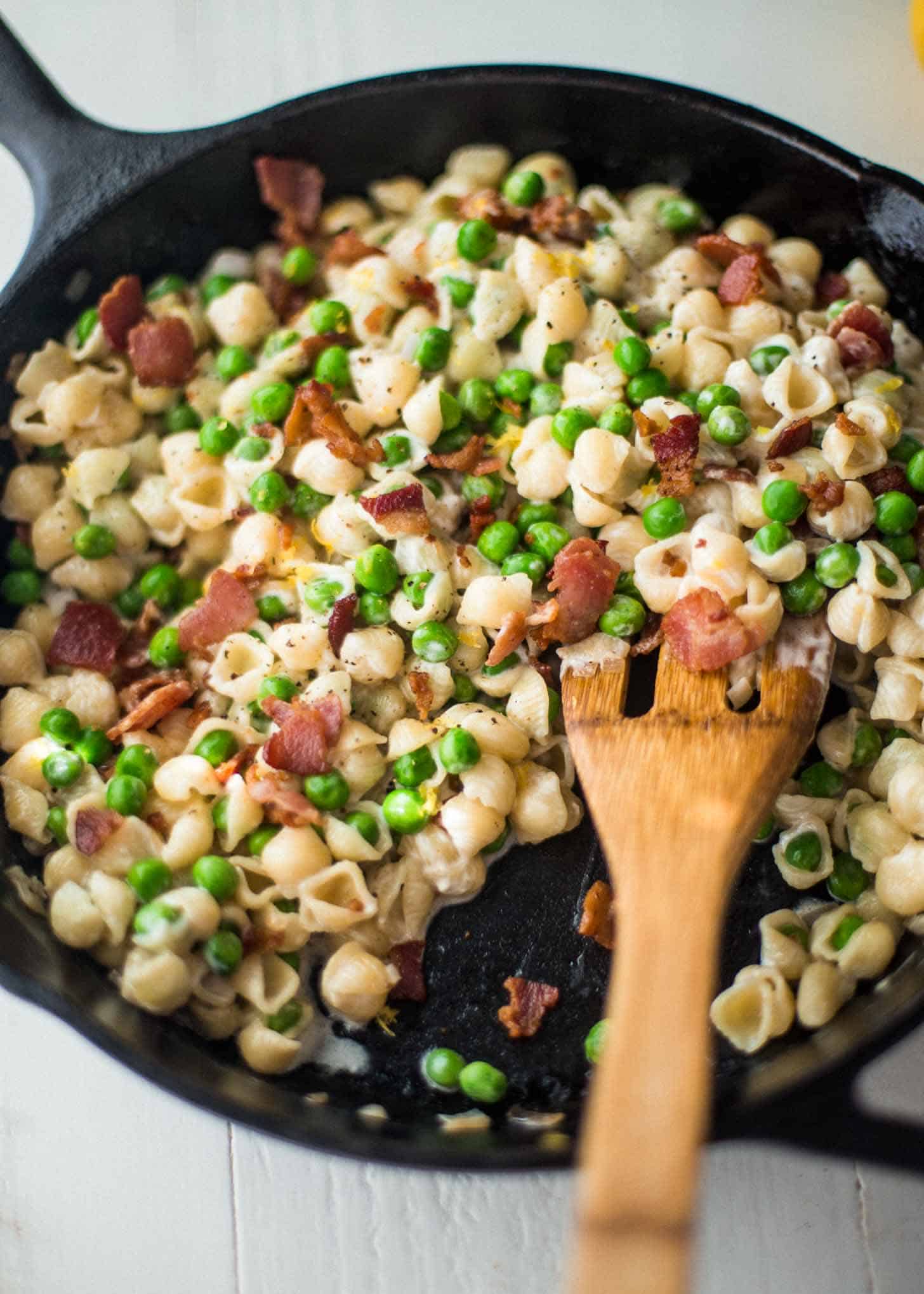 Like a grown-up version of mac and cheese, this creamy weeknight-friendly pasta is equal parts familiar and cozy with a bit of fancy thrown in. This super creamy pasta has a fresh pop of flavor from sweet peas and the crunch of savory bacon in every bite.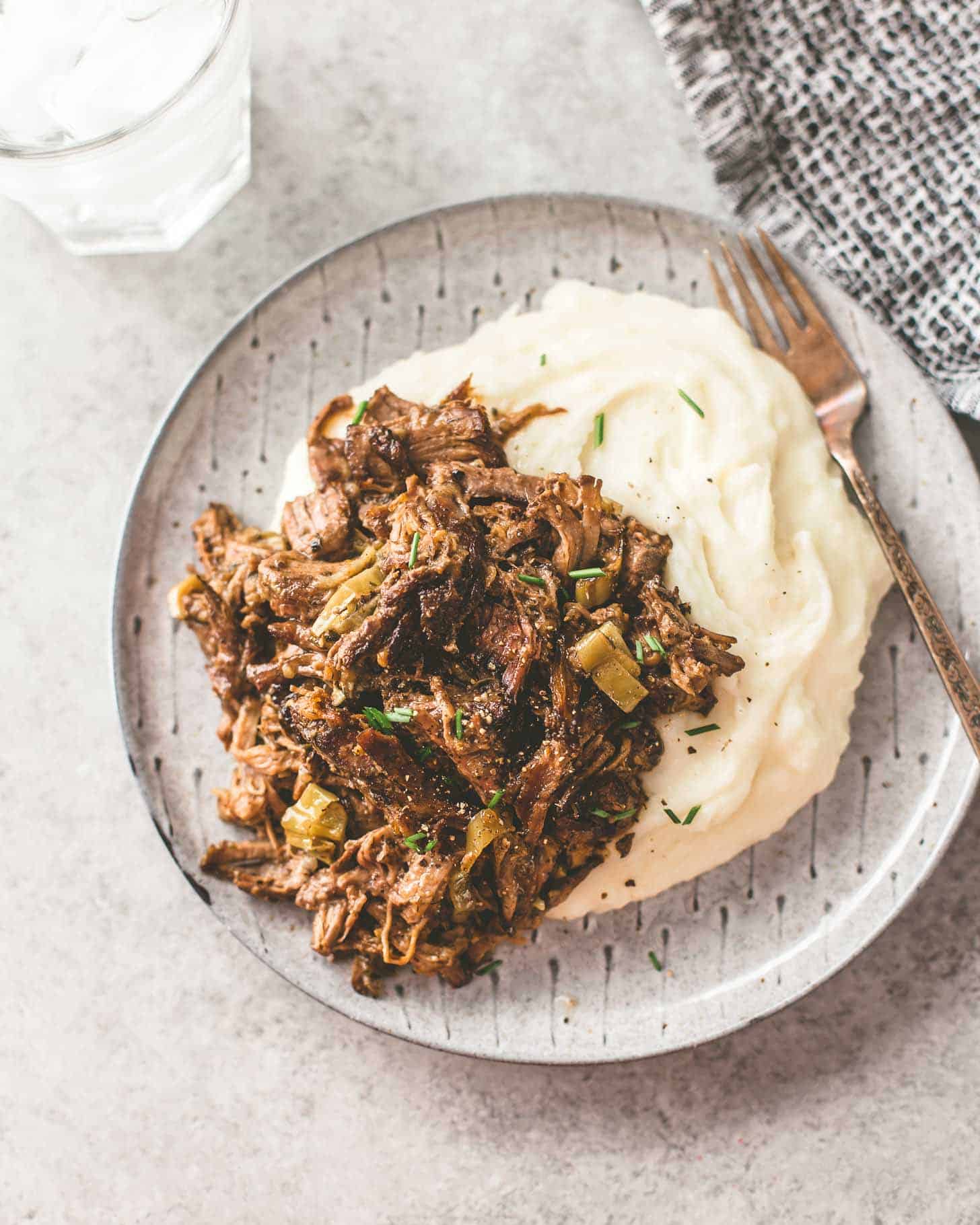 Mississippi Roast is a slow cooker pot roast that found its way to Pinterest fame in recent years. This is a clean version of the classic recipe that uses no packets, no processed ingredients, no MSG. It takes just 20 minutes to assemble and then cooks all day for a savory, delicious meal that will quickly become a family favorite. We almost always serve it over mashed potatoes (I make mine ahead) and a green salad or roasted broccoli.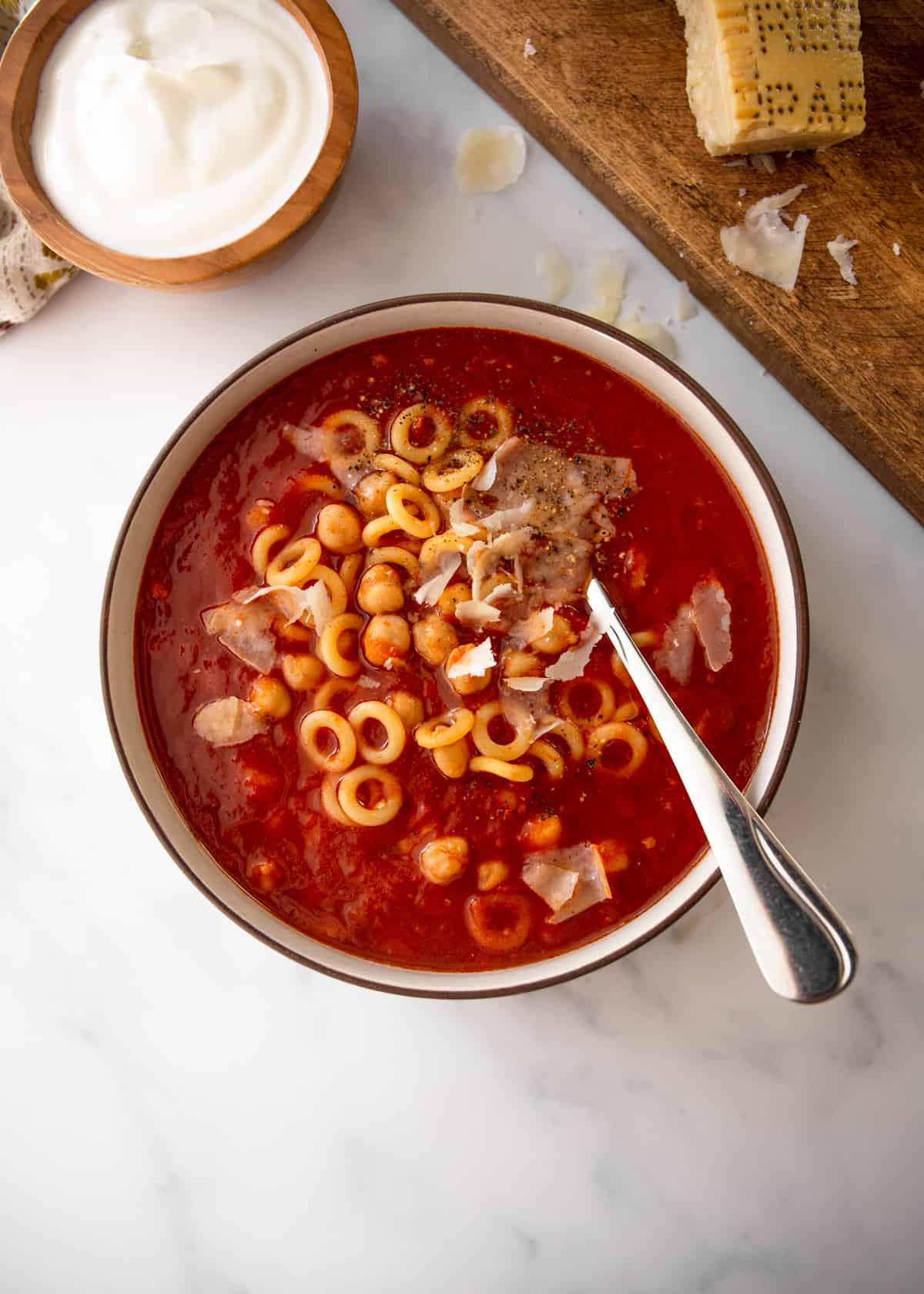 Smoky Tomato Soup with Pasta and Chickpeas is made with ingredients you already have in your pantry. This warm, cozy goodness can be on the table super fast and makes great lunch leftovers on a cool fall day.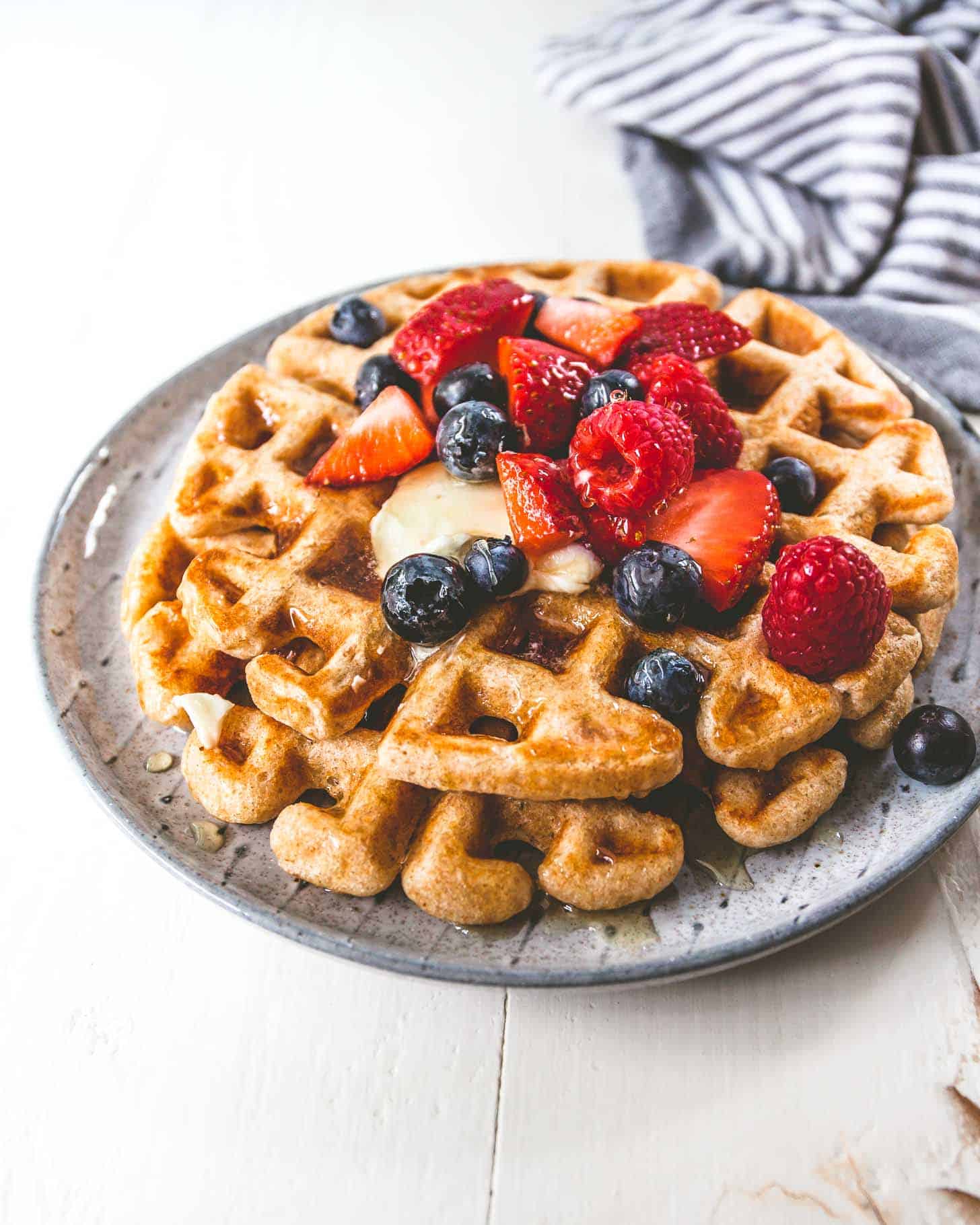 When in doubt, make breakfast for dinner for an easy, family-friendly meal! We keep these whole wheat waffles in the freezer and toast them for a dinner the kids always get excited about.
A few Favorite Kitchen Tools Used in the Recipes Above: