Smoky Tomato Soup with Pasta and Chickpeas is made with ingredients you already have in your pantry. This warm, cozy goodness can be on the table in 20 minutes.
I never plan to take a blogging hiatus after the New Year, but it always happens that way. This time of year it feels like everything needs a re-set. And a few weeks of hibernation.
It was colder than cold for the first weeks of 2018 in Kansas City (and in many other places too!). The weather was really only good for curling up on the couch, binge-watching all the great 2017 TV, and wrapping hands around a warm, steaming mug / bowl / cup.
Smoky Tomato Soup with Pasta and Chickpeas / Pasta con Ceci
As part of my annual winter hibernation I always find myself searching for the warmest, most comforting recipes that can be made with as little effort as possible. This recipe should be at the top of the list. The inspiration here is an Italian go-to called Pasta con Ceci. Google it and you will find folks all over the internet singing its praises as a simple lunch or dinner that you can make without a recipe.
Harissa
My version strays a bit from the classic with the addition of the good stuff below. Smoky red pepper sauce called Harissa used to be a staple in my kitchen but the versions I've used have always been pretty spicy. When I saw this mild version at my grocery store, I was intrigued thinking it would add all that great smoky red pepper flavor with a spice level that my toddlers would actually go for.
Success on all fronts! This stuff is not at all spicy, but it's packed with flavor. It adds a subtle depth to this soup that is optional. But highly recommended.
Harissa paste is also great in salad dressings, added to sautéed vegetables, or just for dipping pieces of baguette. We like to add a small bowl of it to cheese boards too!
I've missed you during this winter hiatus friends! What's your favorite go-to winter recipe? Hit me up with some ideas in the comments!
More Cozy Dinner Ideas
Favorite Tools
Print Recipe
20-minute Smoky Tomato Soup with Pasta and Chickpeas
Smoky Tomato Soup with Pasta and Chickpeas is made with ingredients you already have in your pantry. This warm, cozy goodness can be on the table in 20 minutes.
Equipment
Large Saucepan or Stockpot
Ingredients
4

cloves

Garlic

4

tablespoon

Olive Oil

4

tablespoon

Tomato Paste

1

tablespoon

Mild Harissa Sauce / Paste

(optional)

1

15 oz can

Chickpeas, drained and rinsed

3

cups

Water

(or use stock - chicken or vegetable)

Grated parmesan cheese, for serving

Chopped fresh herbs, for serving

(like parsley, cilantro or green onions)
Instructions
Peel garlic cloves and smash them with the palm of your hand.

Place a large saucepan over medium heat. Add olive oil and then garlic cloves. Saute until garlic is fragrant and just starting to turn golden, 2 to 3 minutes (don't let it burn or it will turn bitter).

Add tomato paste and harissa and saute for 1 minute more.

Add chickpeas and pasta and stir to combine everything.

Heat water / stock in the microwave until boiling (see note about liquid amount). Pour over chickpeas and pasta.

Lower heat so that the soup is at a low simmer. Simmer until pasta is al dente (just tender), ~15 minutes.

Ladle soup into bowls and top with cheese and fresh herbs. Drizzle a bit of olive oil over top if you'd like.
Notes
Inspired by from several sources, but mostly Food52.
The classic Pasta con Ceci uses more like 2 cups of liquid which yields something closer to an ordinary pasta than a soup. We love it that way, but in the cold weather, I prefer this to be closer to a traditional tomato soup. If you'd like a thicker tomato sauce that coats the pasta instead of a soup, reduce liquid to 2 cups.
Pasta shape: Any small pasta shape will work here as noted above, but our family loves annelini the best. It made several people comment that this reminded them of SpaghettiOs (in only the best way possible, they were all quick to add).
Nutrition
Serving:
1
g
|
Calories:
91
kcal
|
Carbohydrates:
19
g
|
Protein:
3
g
|
Fat:
1
g
|
Saturated Fat:
1
g
|
Sodium:
188
mg
|
Potassium:
230
mg
|
Fiber:
2
g
|
Sugar:
3
g
|
Vitamin A:
270
IU
|
Vitamin C:
5
mg
|
Calcium:
20
mg
|
Iron:
1
mg
It's been so cold, but on a fluke January day when the weather got above freezing we took these two fashionable ladies to the zoo.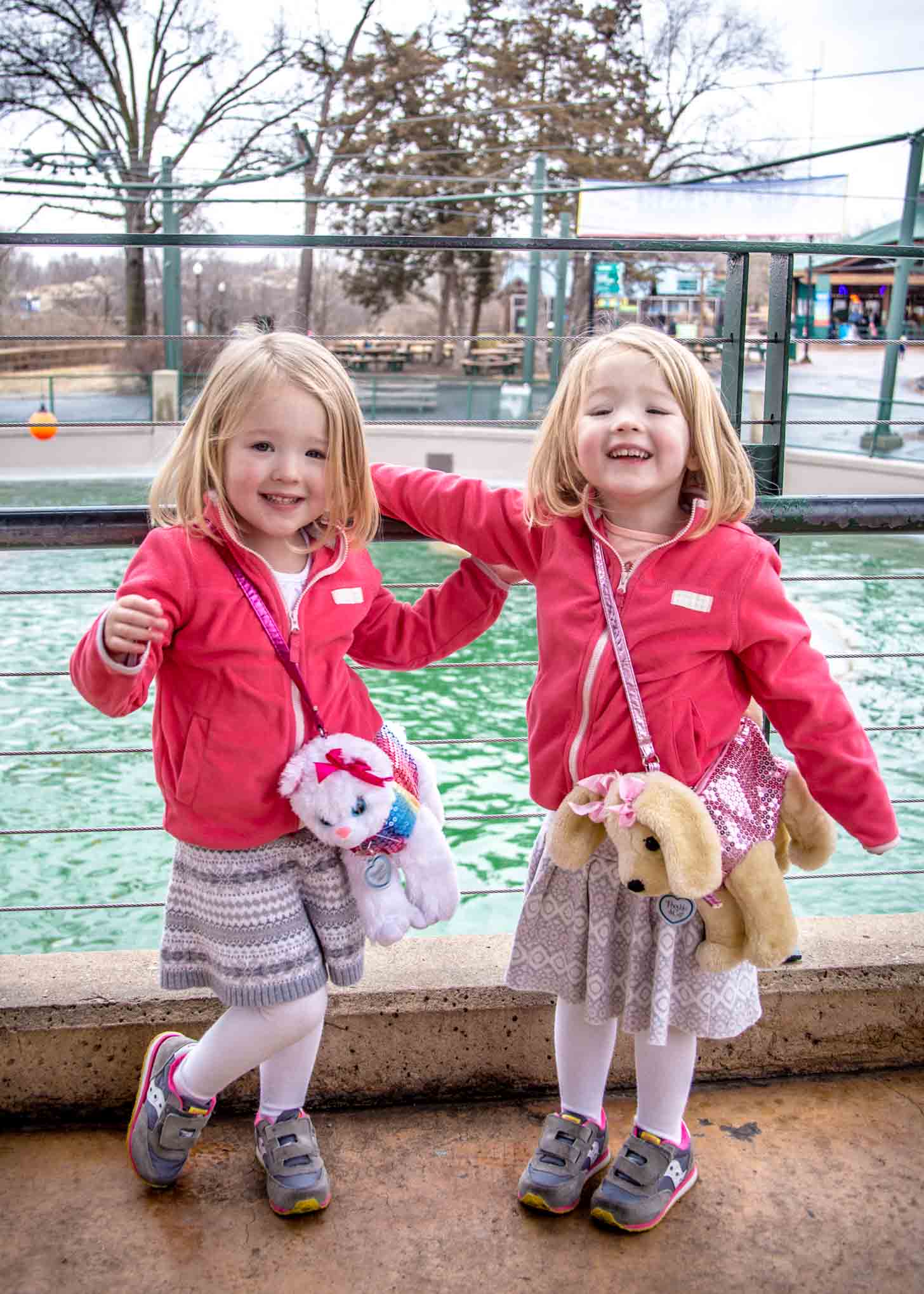 *This post contains affiliate links*
SaveSave
SaveSave
SaveSave
SaveSave
SaveSave