Thai Beef Salad (Nam Tok)
Published Feb 03, 2021•Updated Mar 12, 2022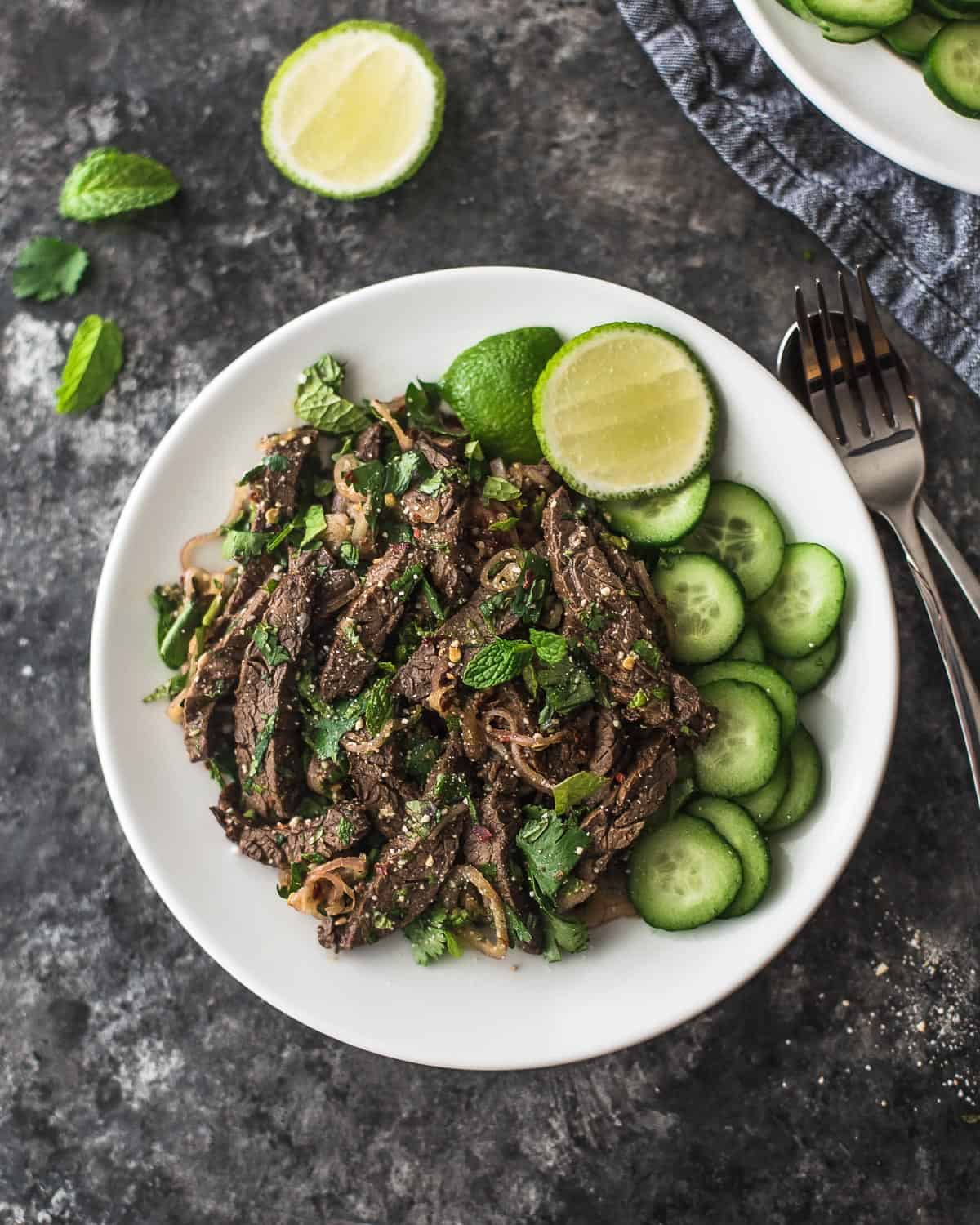 Thai Beef Salad (Nam Tok) is made with tender strips of steak tossed in a sweet, sour, spicy dressing with fresh herbs and cucumbers. Cook the steak over the grill or on the stovetop.
If you need a taste of summer any time of year, Thai Beef Salad is a great answer. The steak in this salad is traditionally cooked on the grill, but it's just as great cooked indoors on the stovetop. This salad is super easy to make, can be adapted to many different diet preferences and uses ingredients that can be found at any grocery store. As I was testing it over the past few weeks, I wondered why we don't cook it more often than we do.
Want to try it? Here's how.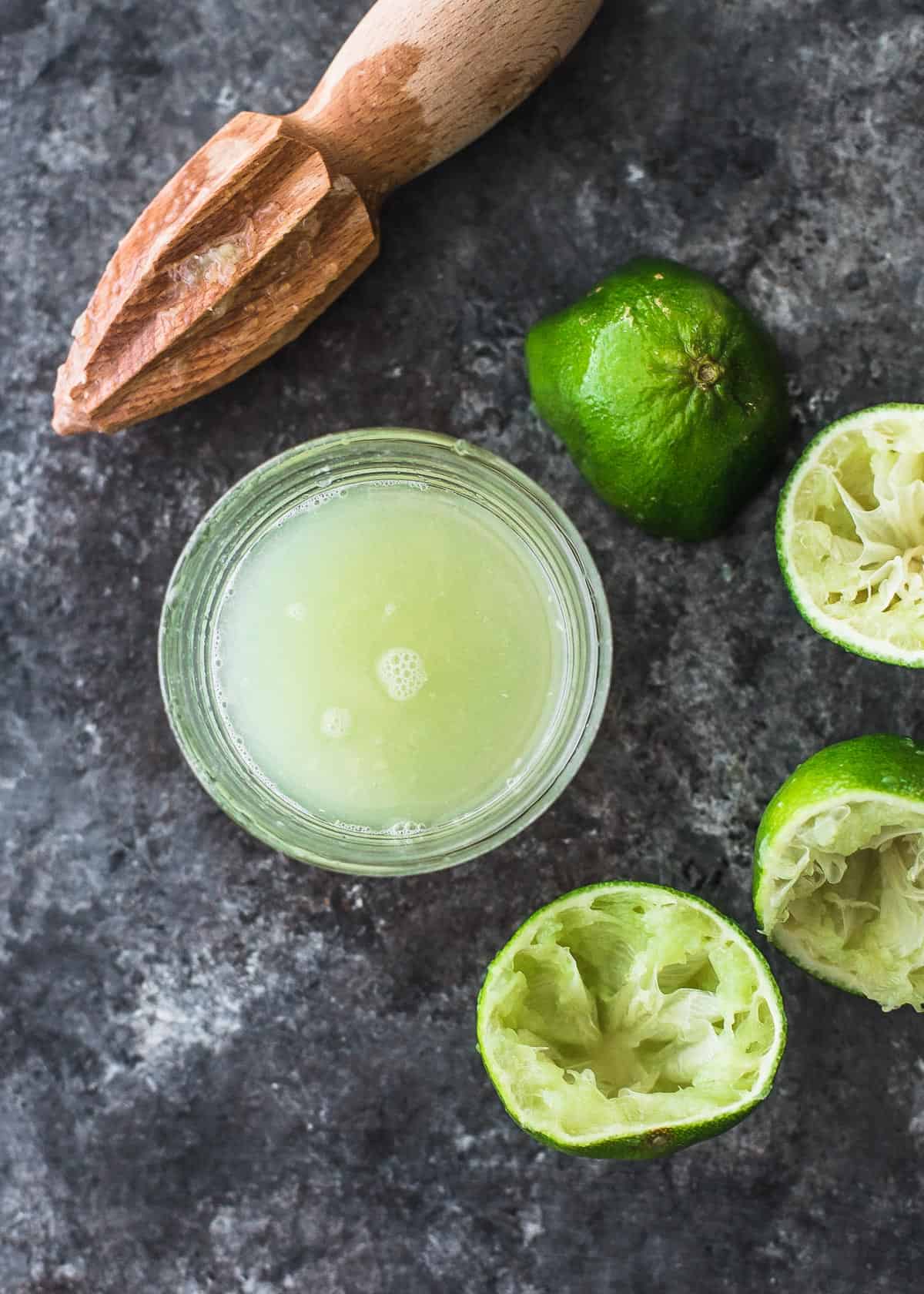 Ingredients
Skirt or Hanger Steak

– These quicker- cooking cuts of steak work well whether on the stovetop or grill. Most cuts are quite thin, so they will soak up a good amount of marinade in a short period of time.

Toasted Rice Powder

– For really authentic flavor and texture, don't skip this ingredient. It is easy to make yourself and can be used in many Thai recipes. See below for more on this ingredient.

Fish Sauce

– I write this in every post I write about Thai food, but don't be afraid of fish sauce. If you love Thai food, you'll need fish sauce in your arsenal to make your homemade dishes taste like what you get from restaurants. I use

Red Boat Fish Sauce

which I think has a really clean flavor and doesn't contain any additives.

Lime Juice, Brown Sugar, Red Pepper Flakes

– In addition to fish sauce, these make up the rest of the dressing for this salad. Be sure to taste your dressing and adjust these ingredients to your preference. More spice, more sweet, more sour – you have the final say.

Shallots

– Thinly sliced shallots add fresh flavor to the salad. Soaking them in a bit of the salad dressing helps to tenderize them and mellow out their flavor.

Fresh Mint and Cilantro

– Load this salad up with fresh herbs. These are what really make the dish taste fresh and flavorful.

Cucumber

– Slice the cucumber super thin so that you get a bite of fresh cooling cucumber with each bite of the steak.

Cooking Oil, Lime Wedges, Sriracha (or other hot sauce) – You need these staples to cook the steak and finish the dish.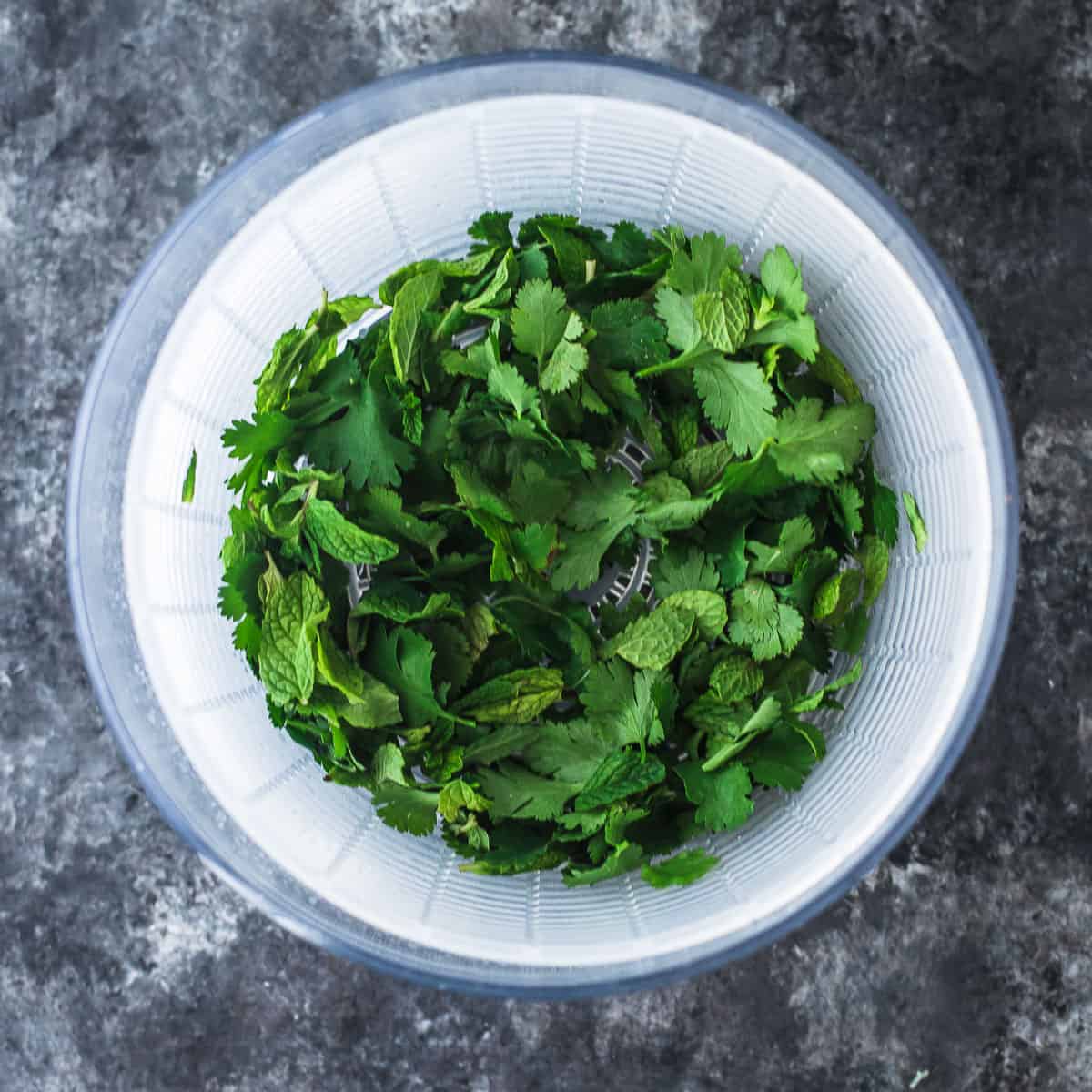 How to Get Tender, Juicy Steak
Whether you cook your steak on the stovetop or the grill, two simple steps will insure that it is tender and juicy every time.
First, be sure to fully rest your steak. You can cover it to keep it warm, but after the steak has finished cooking, give it a solid 10 minutes to rest. This will allow the natural juices in the steak to redistribute so they don't run out onto the cutting board when you slice into it.
Second, be sure to slice your steak against the grain. Look for the natural fibers that run through the cut of meat and slice perpendicular to these lines. TheKitchn has a great article with clear photos that demonstrate this.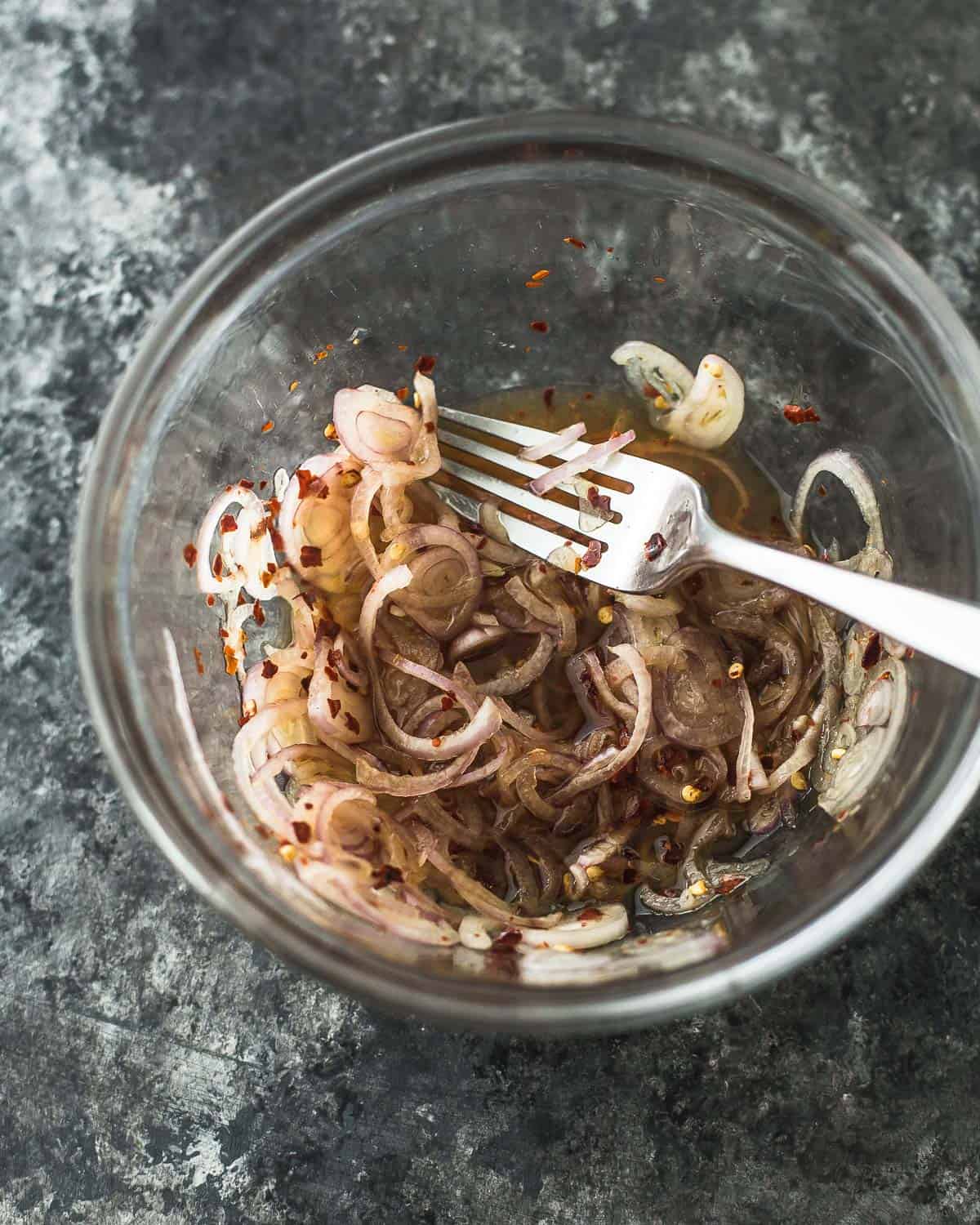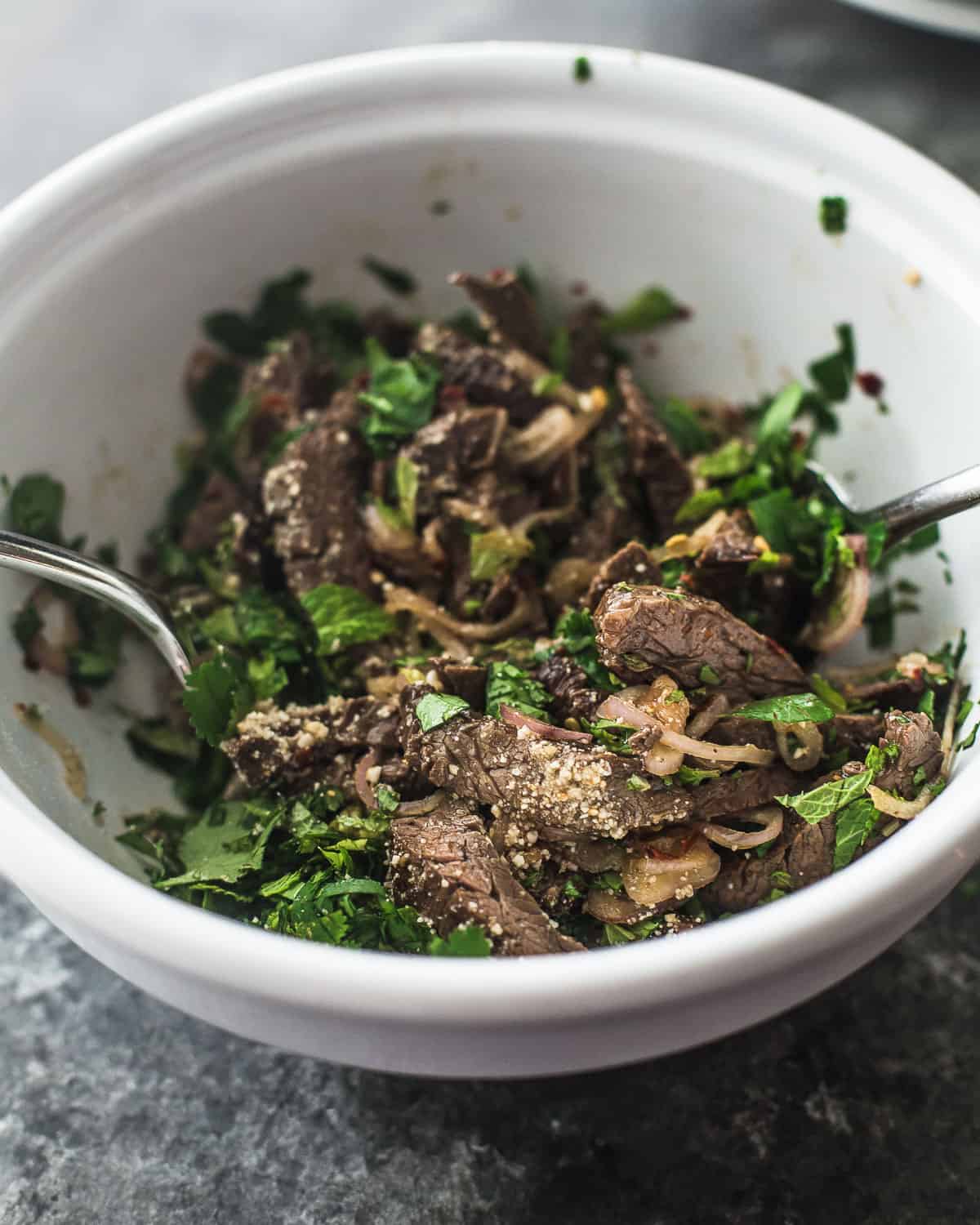 What Does Nam Tok Mean?
Nam Tok means "water fall" and refers to the sound of the juices that fall onto open flames as the steak for Thai Beef Salad cook.
The steak for this version is marinated briefly in a small amount of dressing which increases the amount of flavorful cooking juices that drip down as it cooks either on the grill or stovetop.
What is Toasted Rice Powder (Khao Khua)
Just like with laab / larb, the only unusual ingredient in this dish is the Toasted Rice Powder.
Toasted Rice Powder (Khao Kua) is made from dry, uncooked rice that is toasted in a skillet and then ground into a rough but fine powder. It traditionally uses sticky rice but can also be made with Jasmine rice. Khao Kua adds a key texture and toasted flavor to Thai salads.
Many international / Asian grocery stores carry pre-made Khao Khua, but it is so easy to make yourself, that I usually don't find it worth the effort to seek it out. I've also found that some store-bought versions are ground too fine and are lacking in flavor. Check out this post for easy instructions on making it yourself. And don't worry if you don't have sticky rice – Jasmine rice works just fine.
Store toasted rice powder in the pantry for up to 2 weeks, in the fridge for 2 months, or in the freezer for up to a year. (It will lose a bit of flavor over time, but this is a great solution if you don't want to make a fresh batch for every recipe.)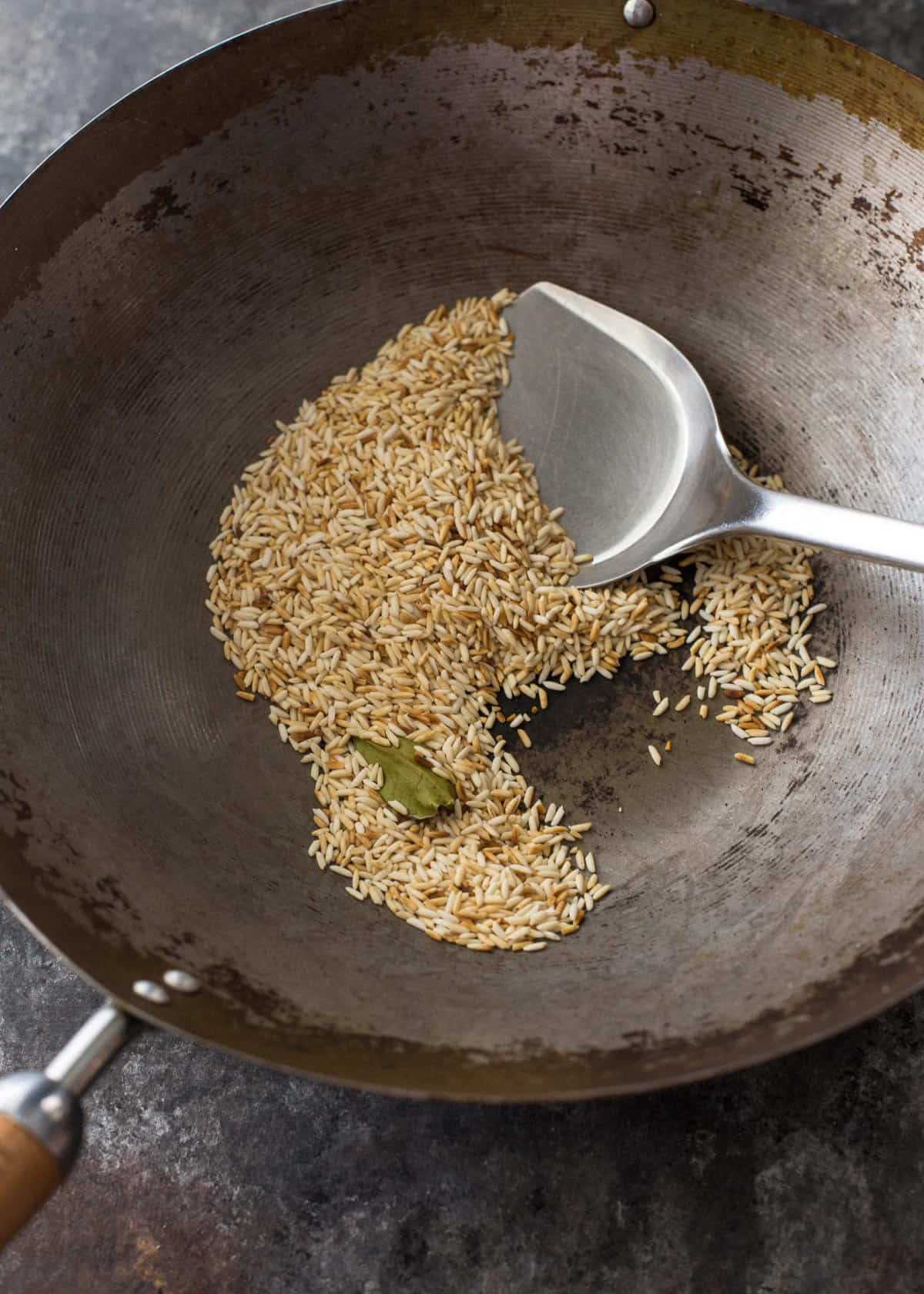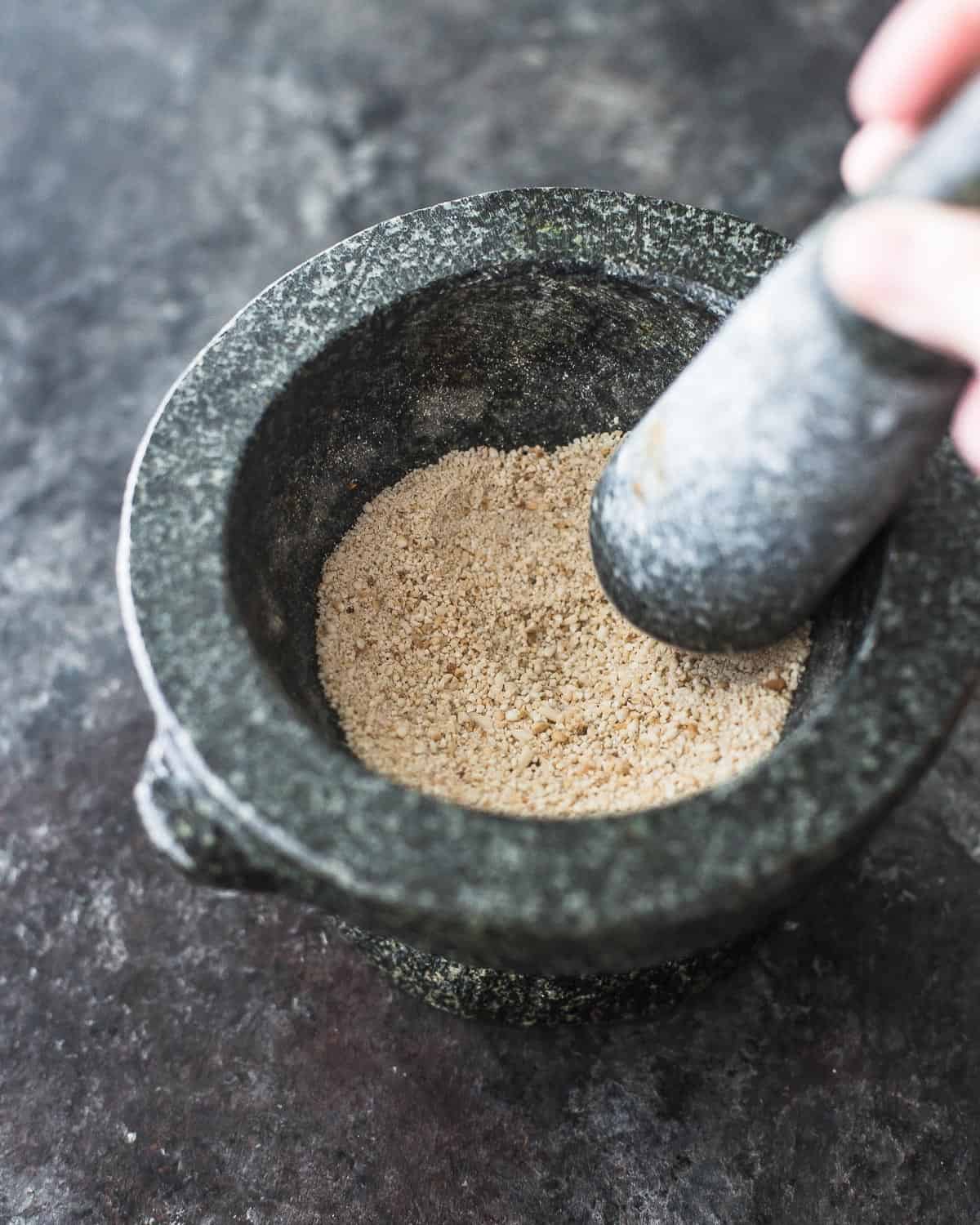 Possible Variations
Make it Keto / low carb

– Nam Tok is naturally low carb, but can easily be made more compliant with low-carb diets by removing the sugar (or using a compliant sweetener) and skipping the rice powder. (Ground roasted nuts make a great substitute.)

Make it Vegetarian

– This salad is great with strips of tempeh, tofu, or sliced portobello mushrooms. Use soy sauce in place of the fish sauce.

Add Vegetables

– This salad can easily be loaded up with more vegetables. Bell peppers or mushrooms are a natural fit – you can even grill or sear them right alongside the steak.

Increase Dressing

– If you want to serve this over rice and / or just want some extra sauce, double the amounts for the dressing / marinade.
More Thai Salads
Favorite Tools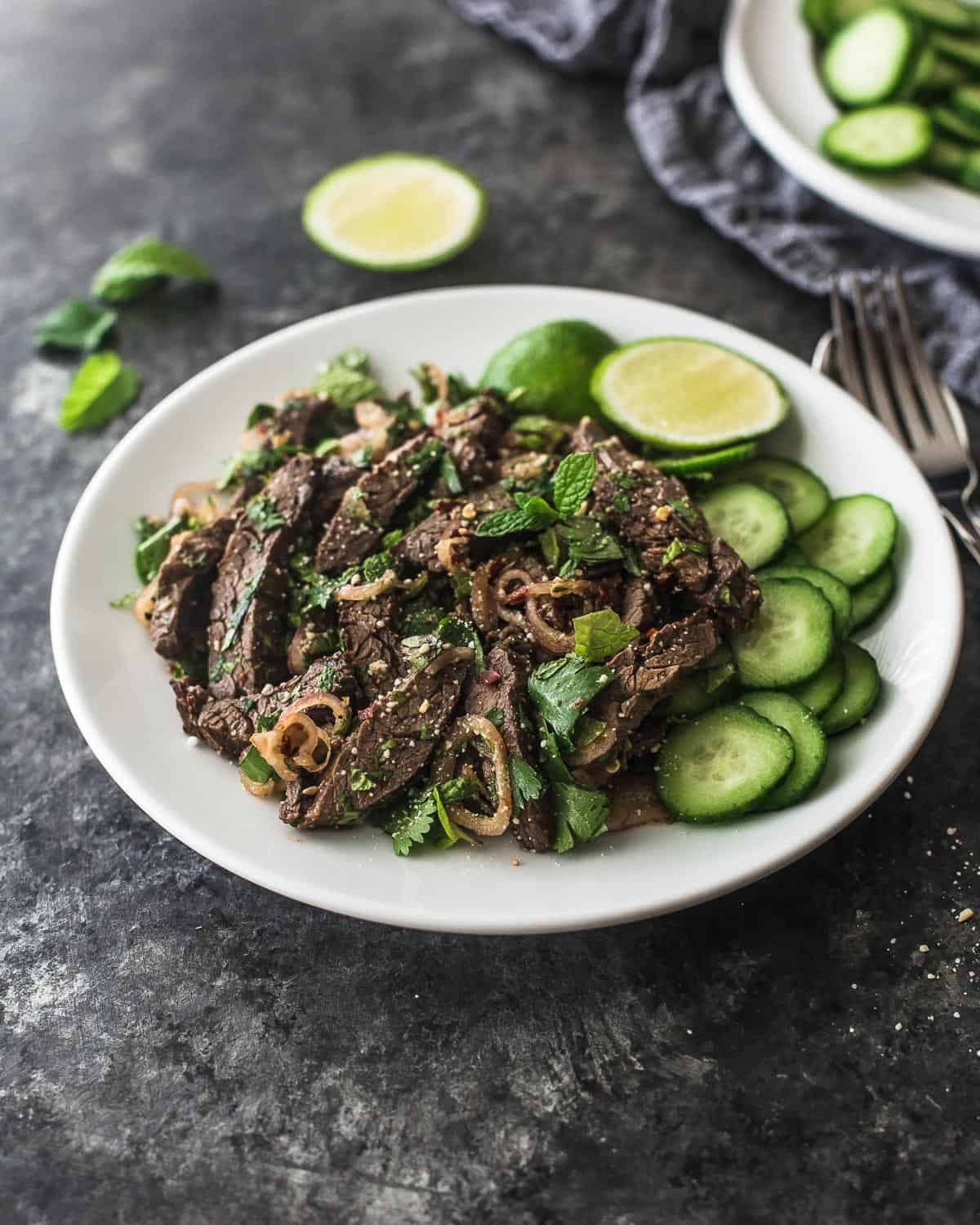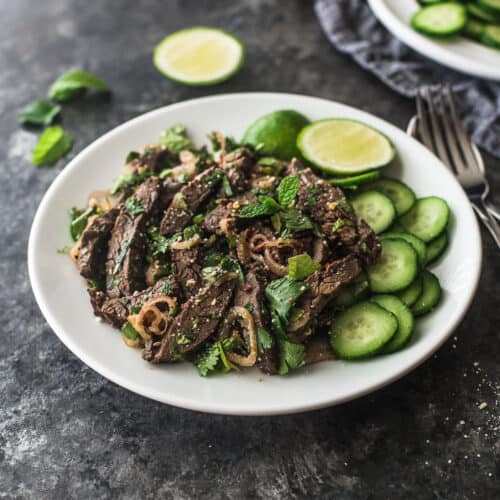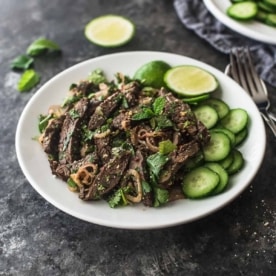 Thai Beef Salad (Nam Tok)
Thai Beef Salad (Nam Tok) is made with tender strips of steak tossed in a sweet, sour, spicy dressing with fresh herbs and cucumbers for this popular, flavorful Thai-style salad. This recipe includes instructions for cooking the steak over the grill or stovetop.
Equipment
Mixing Bowls

Shallow Baking Dish for Marinating

Grill or Skillet

Cutting Board
Ingredients
Dressing / Marinade:
2

Tbsp

Fish Sauce

4

Tbsp

Lime Juice

1

tsp

Light or Dark Brown Sugar, packed

1/2

tsp

Red Pepper Flakes

(more or less, to taste)
Salad:
1

lb

Skirt or Hanger Steak

1/4

cup

thinly sliced Shallots

2

Tbsp

Cooking Oil

1

cup

Chopped Fresh Mint

1

cup

Chopped Fresh Cilantro

1

Tbsp

Toasted Rice Powder

(see note)

8

oz

Cucumber, thinly sliced

Lime Wedges, for serving

Sriracha or other hot sauce, for serving

(optional)
Instructions
Whisk together fish sauce, lime juice, sugar, and red pepper flakes.

Place steak in a shallow baking dish. Use a fork to pierce steak all over on both sides (this will tenderize the meat and allow more of the marinade to soak in). Pour 3 Tbsp of dressing / marinade over top (you should have about 3 Tbsp remaining) and turn steak to coat. Leave steak out to come to room temperature (not more than 20 minutes), turning every once in awhile to coat in marinade.

In a large mixing bowl, combine remaining 3 Tbsp dressing / marinade and shallots. Stir well. Set aside.

If using a grill, heat grill. If using a skillet, place skillet over medium heat right before you're ready to cook.

Brush grill grates with cooking oil or pour cooking oil into prepared skillet.

Season steak on both sides with some salt and black pepper and then sear on both sides until browned and just cooked through. (Cook time will vary depending on the thickness of the steak, but cook it however you like your steak done - rare to well-done.)

Transfer steak to a cutting board and let rest and cool for 10 minutes (this will allow the juices of the steak to distribute and lead to tender steak).

After steak has rested, thinly slice it against the grain.

Add sliced steak to mixing bowl with shallots and toss well to combine.

Add herbs and toasted rice powder and toss well.

Gently fold in sliced cucumbers.

Serve steak immediately with lime wedges and hot sauce if you want to add extra spice at the table.
Notes
Toasted Rice Powder
- For really authentic flavor and texture, don't skip this ingredient. It is easy to make yourself and can be used in many Thai recipes.
Check out
this post
for easy instructions on making it yourself.
Nutrition
Calories:
273
kcal
|
Carbohydrates:
8
g
|
Protein:
26
g
|
Fat:
16
g
|
Saturated Fat:
4
g
|
Trans Fat:
1
g
|
Cholesterol:
71
mg
|
Sodium:
794
mg
|
Potassium:
592
mg
|
Fiber:
2
g
|
Sugar:
4
g
|
Vitamin A:
881
IU
|
Vitamin C:
12
mg
|
Calcium:
58
mg
|
Iron:
3
mg
Nutrition information is automatically calculated, so should only be used as an approximation.
*This post contains affiliate links*