Spicy Noodles with Cilantro and Tofu
Published Nov 23, 2010•Updated Jun 18, 2020
This is a flavorful recipe that can be prepared early and thrown together at the last minute. I recommend it hot or cold in lunch the next day, so don't hesitate to add extra noodles or protein. I use tofu rather than the chicken called for in the magazine's original and add a significantly greater amount of greens because I love the bright flavor.
Start with the tofu. I would do this at least 30 minutes before you begin cooking the rest of the dish, so that your tofu has time to release as much moisture as possible. The more moisture you remove from the tofu before cooking, the more quickly it will cook and the better the texture will be. Rinse it and set on towels to dry. (You might also consider being more gentle with it than I was, so that you can avoid breaking it in half and nearly dropping it on the floor.)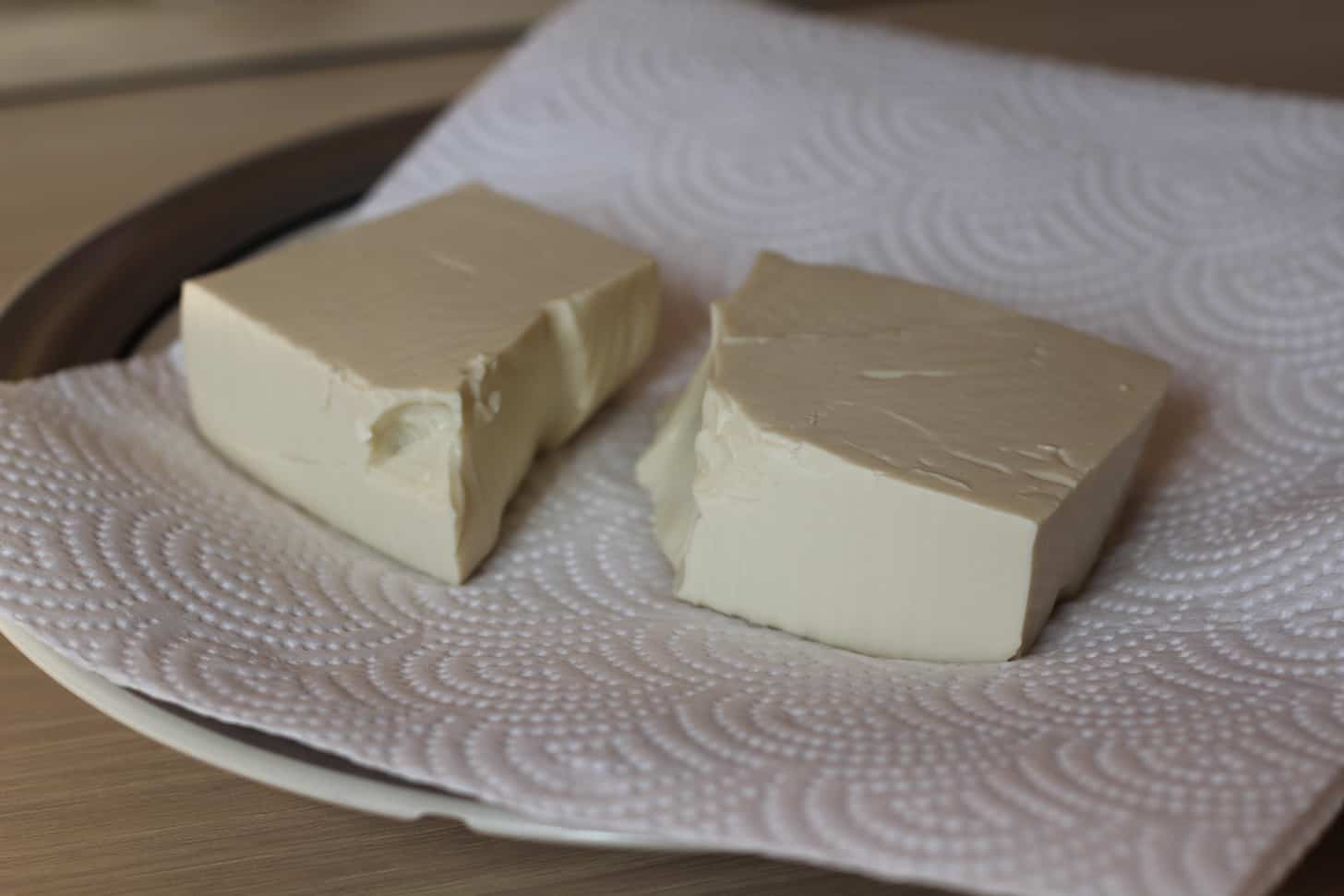 When the tofu is good and dry and ready for cooking, heat the oil in a pot with thick walls and deep sides and gently (carefully) drop the tofu in. Depending on the size of the pot, I would recommend doing this in several batches. It should bubble like this in the beginning, but you will know it is ready when the bubbles slow down (this is a signal that most of the moisture has been cooked out).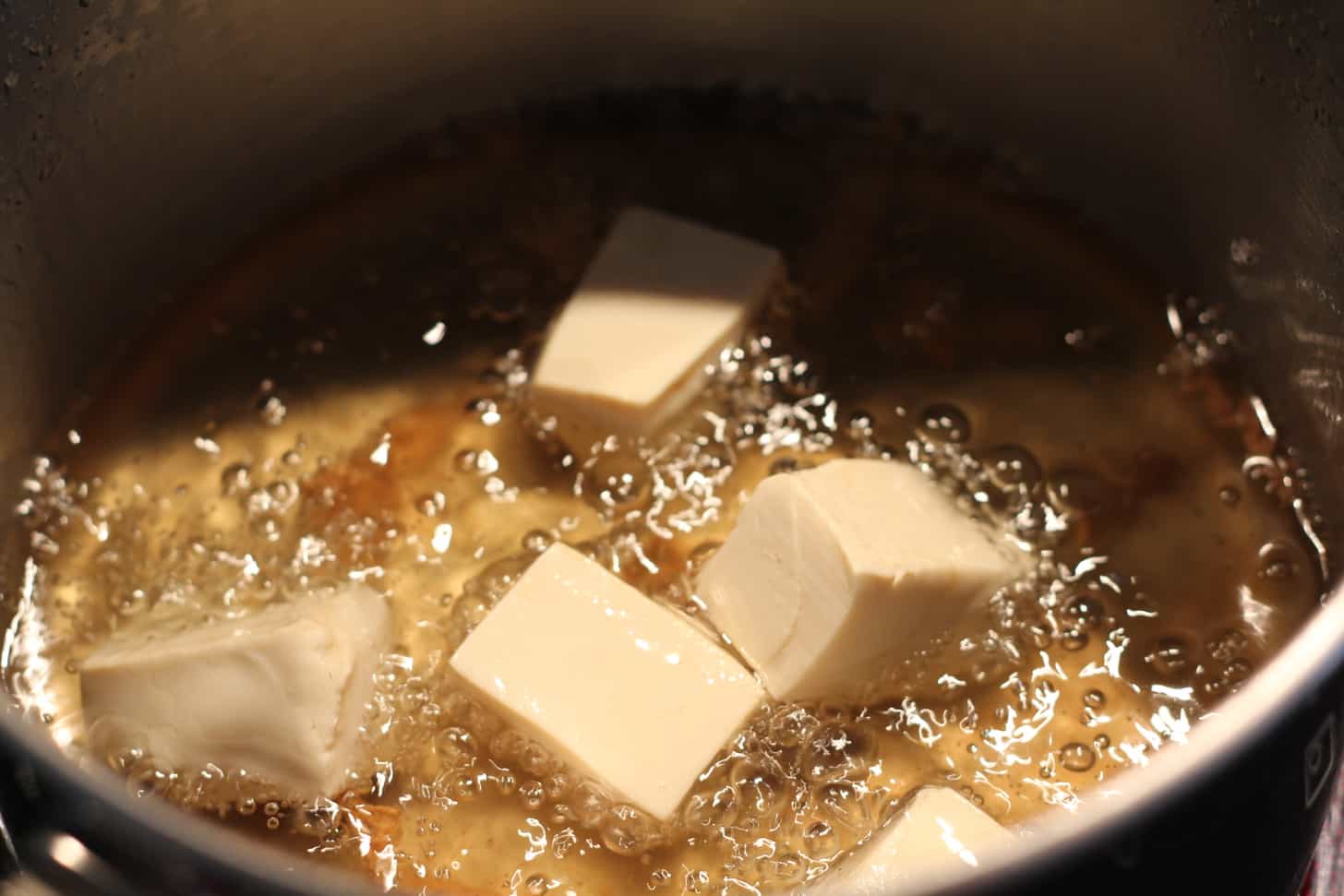 When they are done, they'll look like this. (And you'll have to set them on the other side of the kitchen so that you don't pop the whole lot of them into your mouth before the rest of dinner is ready.)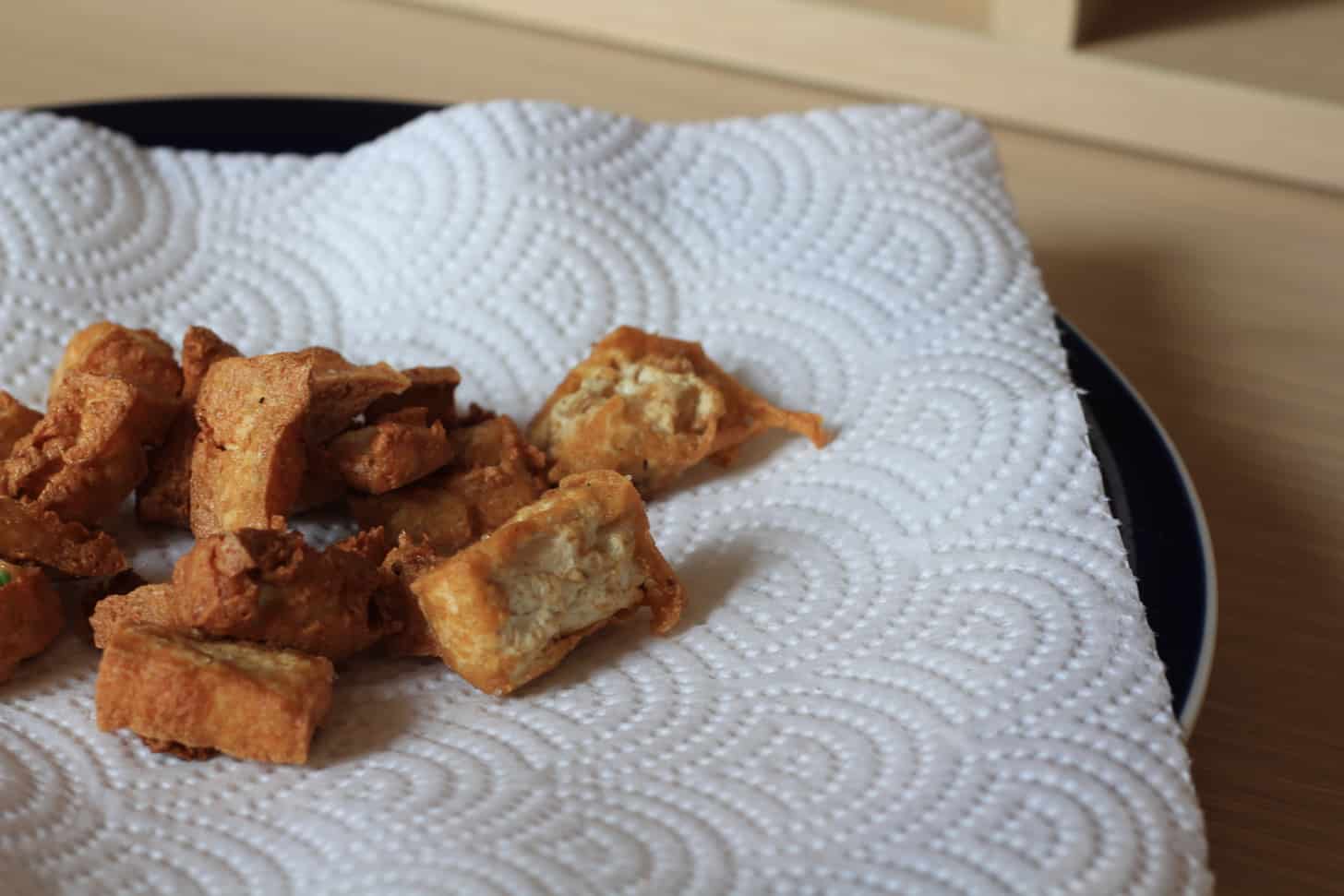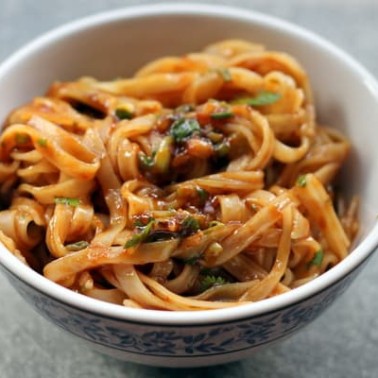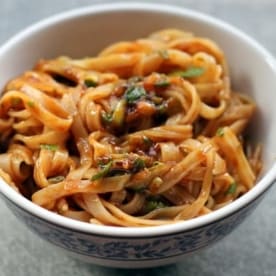 Spicy Noodles with Cilantro and Tofu
Ingredients
1

small package firm tofu

canola oil, enough to cover the bottom of a high-walled pot with about 1 inch

1

tablespoon

dark sesame oil, divided

1

tablespoon

grated peeled fresh ginger

2

garlic cloves, minced

1/2

cup

chopped green onions

1/4

cup

chopped fresh cilantro

3

tablespoons

low-sodium soy sauce

2

tablespoons

rice vinegar

2

tablespoons

hoisin sauce

2

teaspoons

sambal oelek (ground fresh chile paste)

1

(6.75-ounce) package thin rice sticks (rice-flour noodles)

2

tablespoons

chopped dry-roasted peanuts
Instructions
Rinse the tofu and allow to drain for approximately 30 minutes before cooking.

Pour canola oil in a pan with relatively high sides. I like to have a good 4 inches of space between the top of the oil and the top of the pan to avoid splatter. Heat the oil to medium temperature and gently place one piece of tofu in the oil to test it. When the oil reaches a temperature where it is not popping and splattering but is bubbling around the tofu, put a few more pieces in. It goes without saying that you should be careful during this process. Don't overcrowd the pan – do several batches to get all of the tofu fried.

Heat 2 teaspoons sesame oil in a small skillet over medium-high heat. Add ginger and garlic to pan; cook 45 seconds, stirring constantly. Place in a large bowl. Stir in remaining 1 teaspoon sesame oil, and next 6 ingredients (through sambal).

Cook noodles according to package directions. Drain and rinse under cold water; drain. Cut noodles into smaller pieces. Add noodles to bowl; toss well to coat. Sprinkle with peanuts.
Notes
adapted from Cooking Light
This recipe calls for quickly frying the tofu in canola oil, which is a good way to prepare tofu if you are one of the many who not fond of its texture. The secret to cooking tofu well is to rinse and fully drain it before you begin. However, this recipe is very adaptable, so cook the tofu any way you prefer or use any substitute – chicken, pork or vegetables.
Nutrition information is automatically calculated, so should only be used as an approximation.