Pimiento Cheese
Published Oct 24, 2013•Updated Apr 19, 2022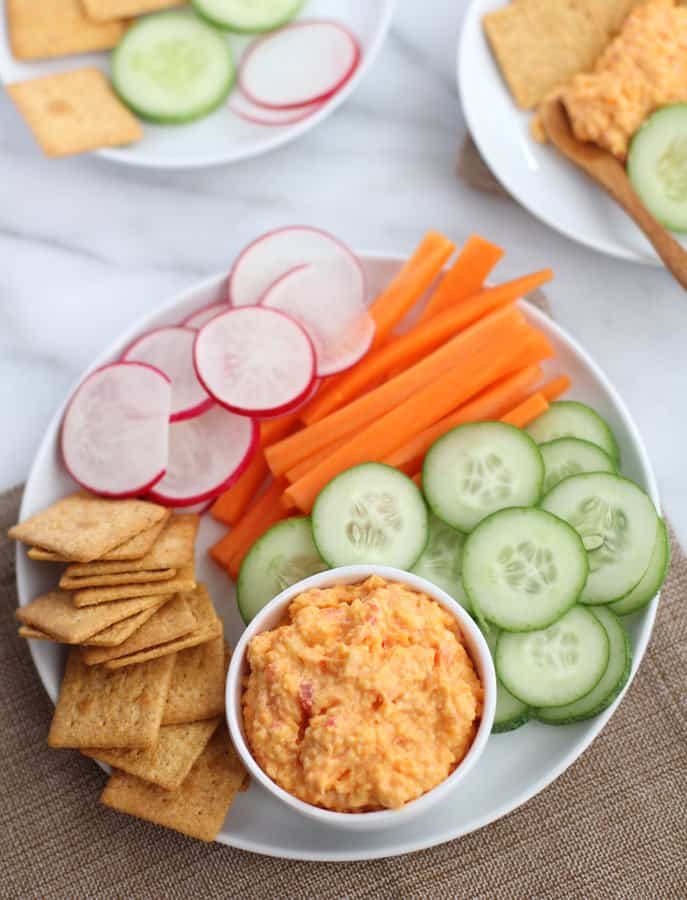 I blinked and two weeks went by. How does that happen?
It's been that great time of year in Bangkok when the weather actually starts to have a hint of coolness to it. There have been new restaurants to try (a dinner last week of 25 mini dishes of tapas – what!?), new projects at work, and lots of looking forward to visitors we have coming in November.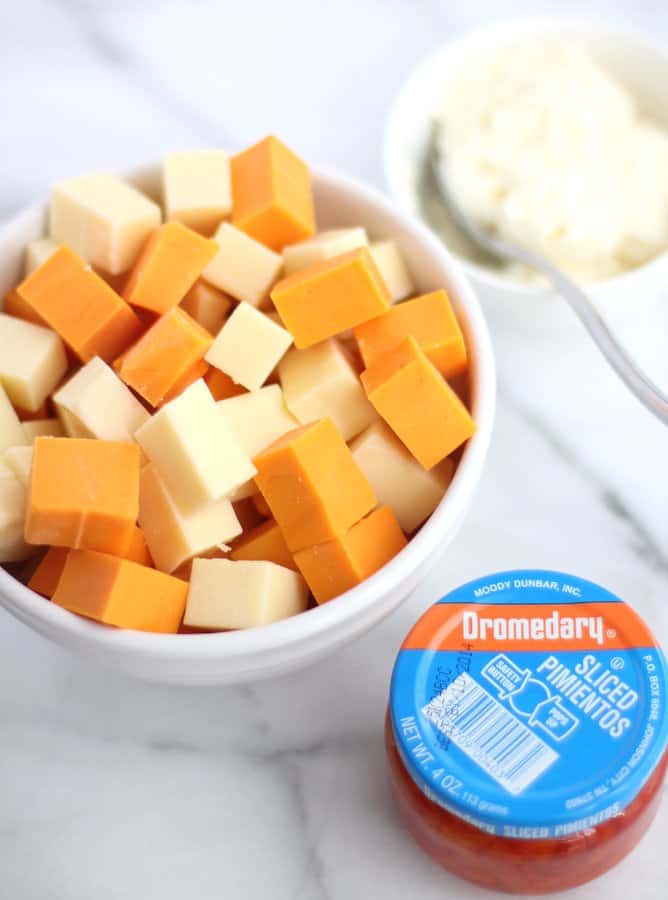 But I can't say I've been doing all that much in this two weeks of blog silence. I filled my tiny freezer with these bagels (my arms still hurt from all that kneading) and Frank's been making lots of dinners (including his chicken piccata which is SO good).
And then there was one day when we had Pimiento Cheese and vegetables for lunch.
To be honest, I don't recall when I'd ever had this tart, creamy spread before making it myself. But in recent months it has become one of those recipes that I fixate on as an expat. When living overseas, I find that lone thing that I cannot have and crave it. When I lived in Romania I wanted boxed mac and cheese all. the. time. Fortunately my friend Kristin sent it in care packages often enough to feed my addiction for a year.
I've been seeing pictures of pimiento cheese sandwiches (this Pimento Cheese BLT was at the top of the list) and realized that if I could track down a jar of pimientos, I could make the cheese in about 5 minutes. So I did my usual circuit of fancy, imported-ingredient grocery stores in town, got my hands on a jar, and promptly made a batch the next weekend. It was so satisfying! The spread is definitely rich, but great with crisp vegetables. I especially loved it with those tart radishes.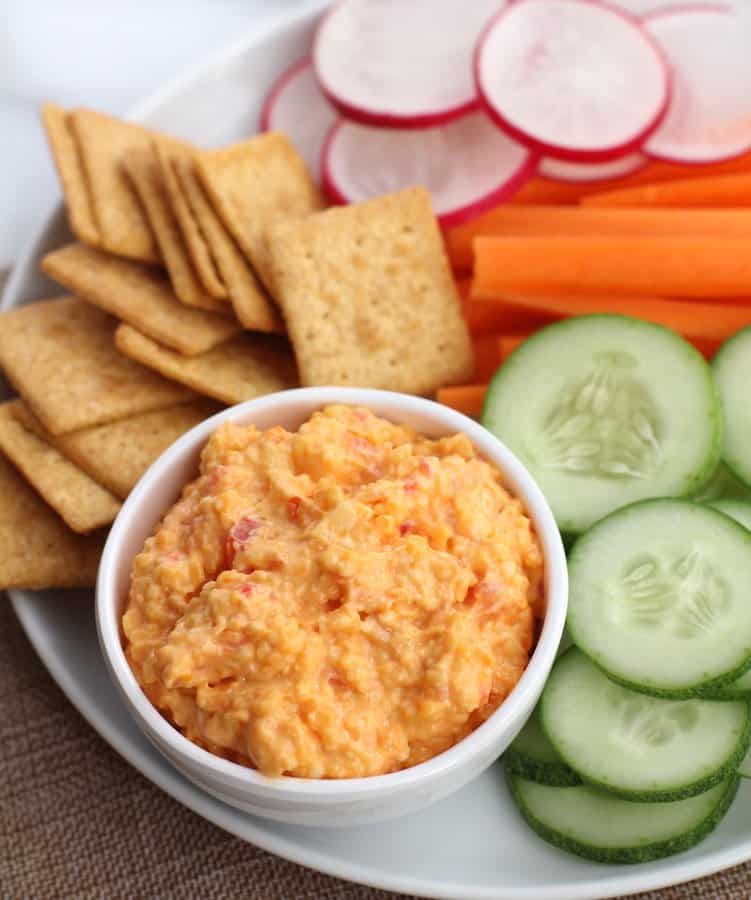 Now, anyone want to weigh in on this whole pimiento vs. pimento thing? Southern Living used that extra "i", so that seemed a safe bet.
More Appetizer Recipes
Favorite Tools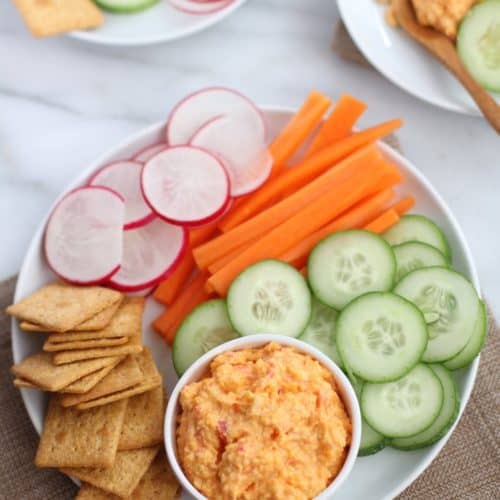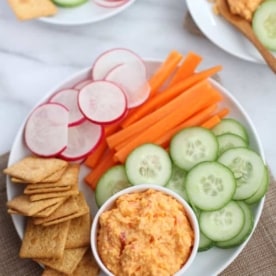 Pimento Cheese
A southern classic - this tangy, spreadable cheese is great with vegetables or crackers and makes a serious grilled cheese sandwich.
Ingredients
1

(8-oz.) block extra-sharp Cheddar cheese, cubed

1

(8-oz.) block sharp Cheddar cheese, cubed

1

(4-oz.) jar diced pimiento, drained

3/4

cups

mayonnaise

1

tsp.

Worcestershire sauce
Instructions
In a food processor, pulse the cheese cubes and pimiento until finely chopped. Transfer to a bowl and stir in the mayonnaise and Worcestershire sauce. Refrigerate for up to a week.
Nutrition information is automatically calculated, so should only be used as an approximation.
*This post contains affiliate links*