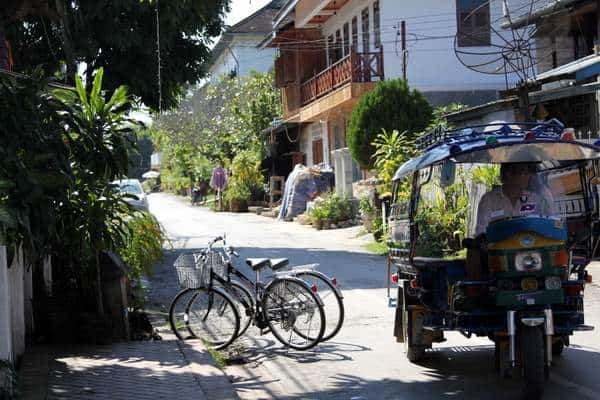 There are two things that I credit equally with making travel such an addictive undertaking. The first is the feeling of a new place where everything is exotic, and the world is full of possibility. The other is that feeling that strikes out of the blue when you feel a sense of familiarity in a place you've never been.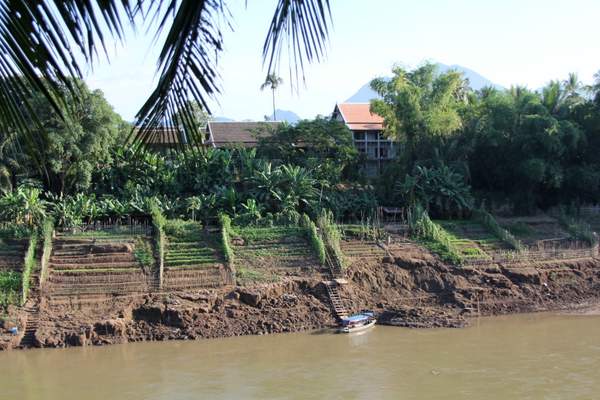 For me, as an American living in Bangkok, these opposing feelings are nothing new. It happens when we are seated on familiar wooden pews taking part in the familiar routines of a church service while the smell of spicy grilled fish wafts in through open doors. Or when I'm in a taxi darting through Bangkok traffic when a familiar American song comes on the radio.
It is that exhilarating mix of both familiarity and newness that I loved about Luang Prabang. Luang Prabang is a magical city, unlike any other place I've ever been. But to trail behind Frank as we pedaled around this sleepy town was to feel strangely, yet completely, in my element.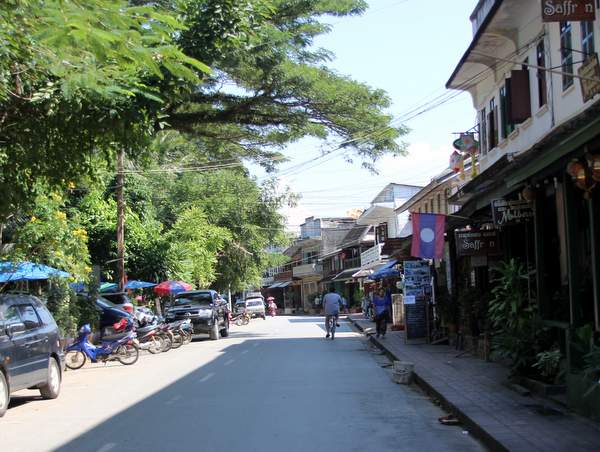 I think that there is no better way to see Luang Prabang than from the seat of a bike. Tuk-tuks are fun, and you can easily tour the entire city by foot, but there is something lovely about seeing it by bike. We spent our second full day pedaling leisurely under crisp blue skies.
We stopped at temples, rode past wedding parties, waved to children playing in the street.