Strange but true. Two weekends ago we went to Hua Hin (a beach town 3 hours south of Bangkok), and it was the first time I left Bangkok in one. whole. year. Frank and I were joking that it would be like that movie The Truman Show. I would reach the boundaries of Bangkok and only after cutting a hole in the bubble that enclosed the city would I realize there was an outside world.
Overly dramatic, yes. But that's totally how it felt.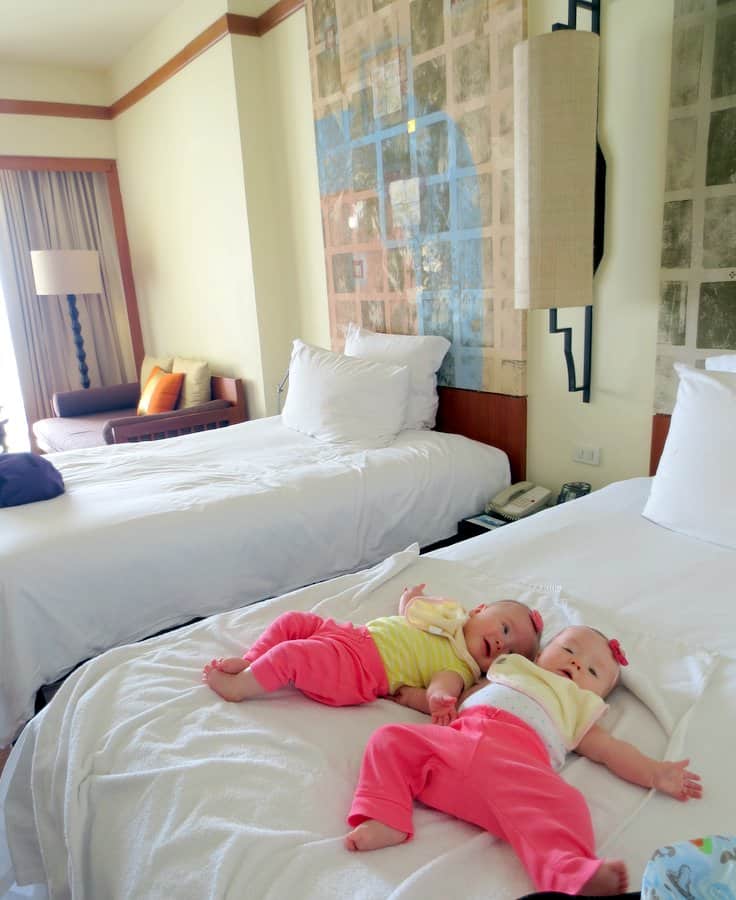 Thanks to a twin pregnancy in a part of the world with inconsistent medical care and the shocking adjustment to new parenthood, my travel-hungry self has been quite a homebody for the past 12 months. Most days I was happy to stay close to home and take care of myself and the girls, but was I ever glad to get to the beach and have a change of scenery.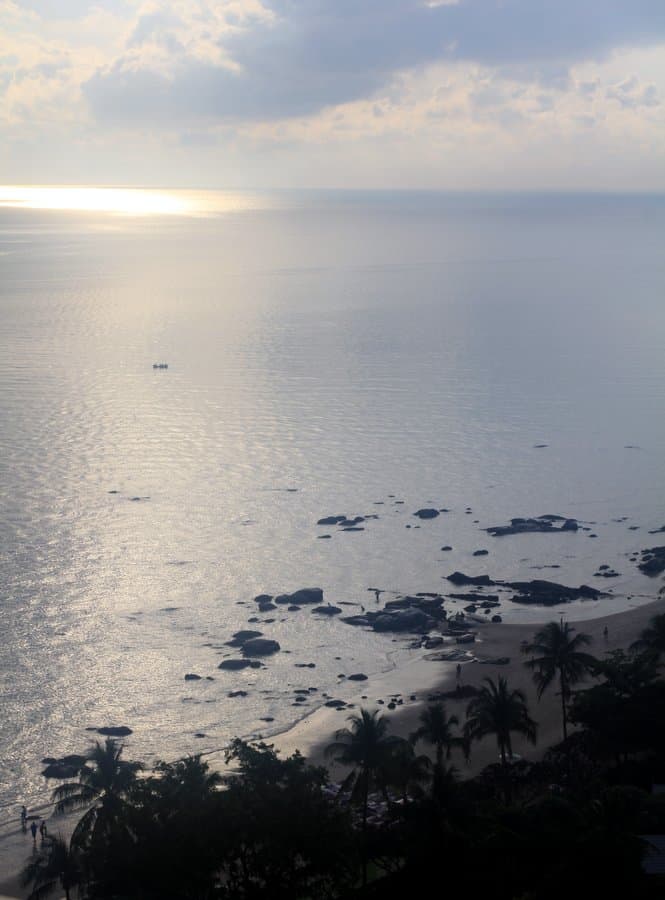 This trip was nothing fancy. A trial run of sorts before our Christmas trip to Spain. We stayed at a nice, big, beachfront hotel (the Hilton Hua Hin if you're wondering - I totally recommend it for families!) with lots of restaurants and easy walking distance to everything downtown.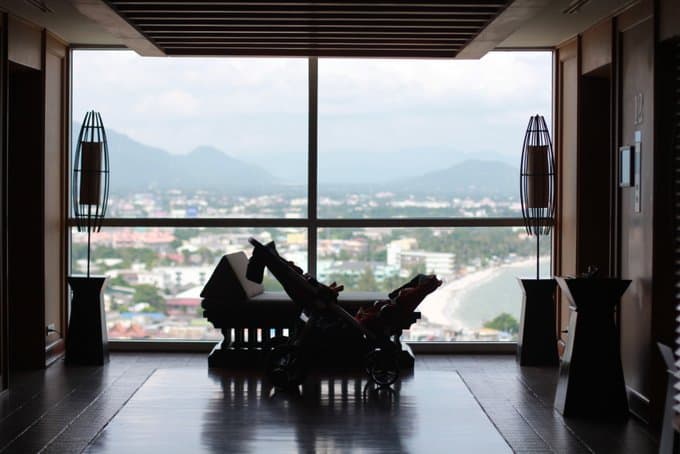 The pool was perfect for us because some part of it was in the shade for most of the day. We had our little fish in and out of the water every day of the trip and us adults took a trip or two down the water slide while the babies cheered us on from the sidelines.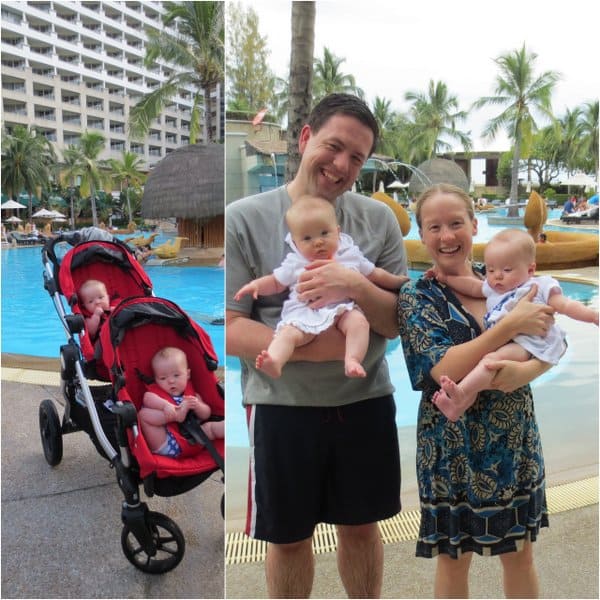 Hua Hin is a quiet, charming little town with decent sidewalks (about as stroller-friendly as one could hope) and a fun little train station that I'm told makes it super easy to come from Bangkok by train.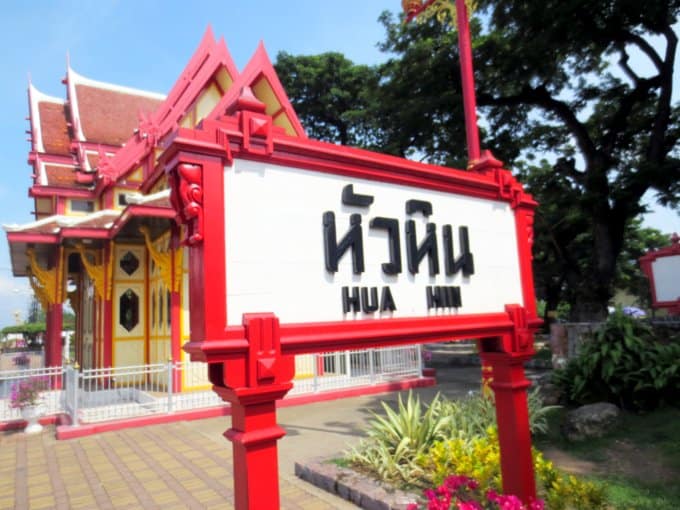 We had two adjoining rooms on a high floor overlooking the beach so Frank and I spent nap times reading the paper and drinking lattes with this great view.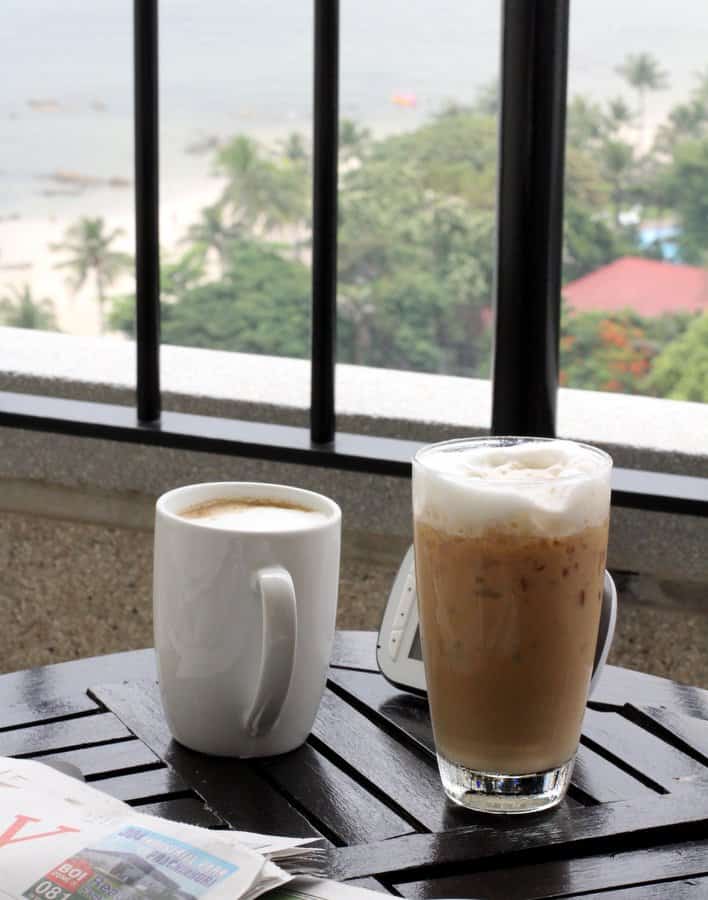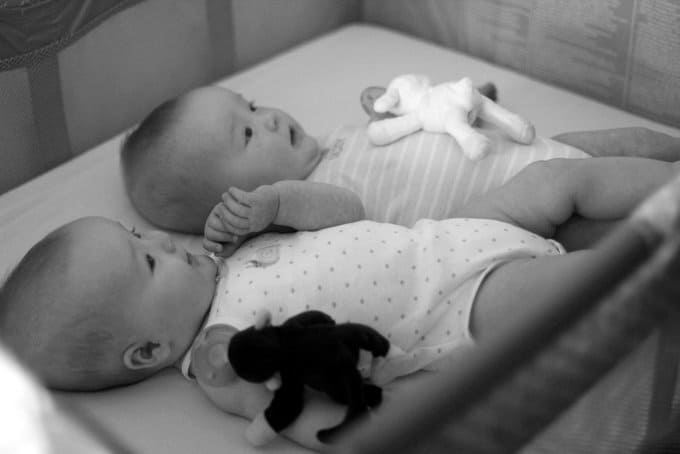 Most meals were the total chaos that I think most new parents can understand. Molly and Clara had zero patience for adults who wanted to sit back and enjoy the breakfast buffet. They're at this funny age where they understand food and want in on whatever we're eating but (obviously) can't yet partake of the joy that is a runny-yolk egg over toast. (Post-pregnancy Jess, by the way, is loving those runny-yolk eggs. Loving.)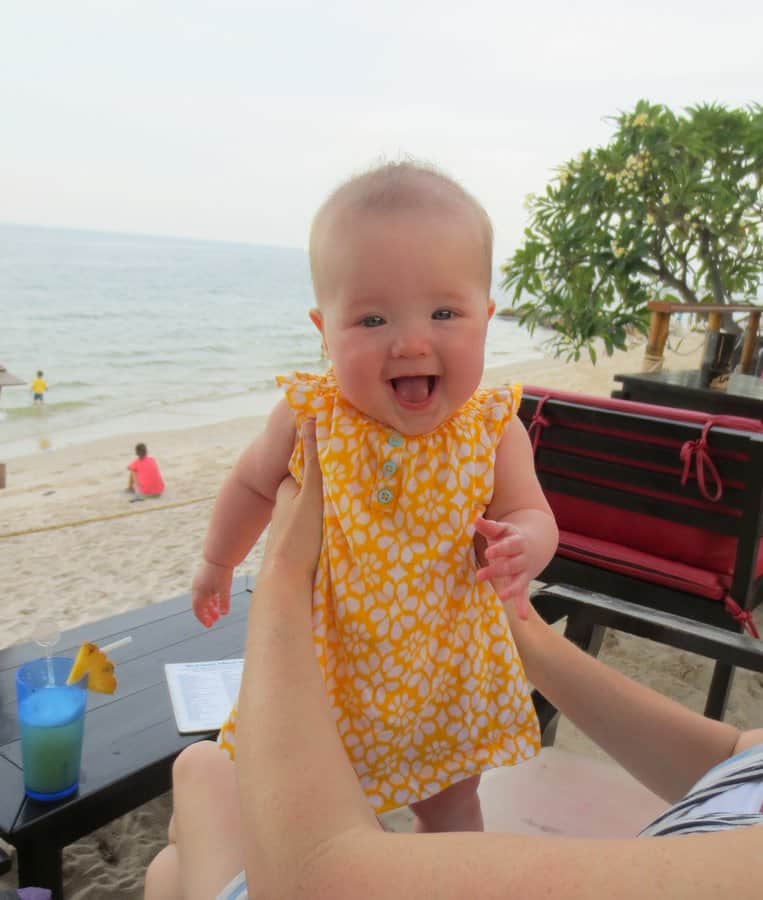 Where was I? Oh right. Meals on vacation. Before we arrived at the Hilton Hua Hin we had eyed their weekend dim sum brunch. But, never ones to make the same mistake a third time, and after peeking in on the dignified (read: whisper-quiet) dim-sum restaurant, we had our lunches by the pool. And had one lunch sent up to our room to eat on the balcony after a pre-nap twin screech-fest.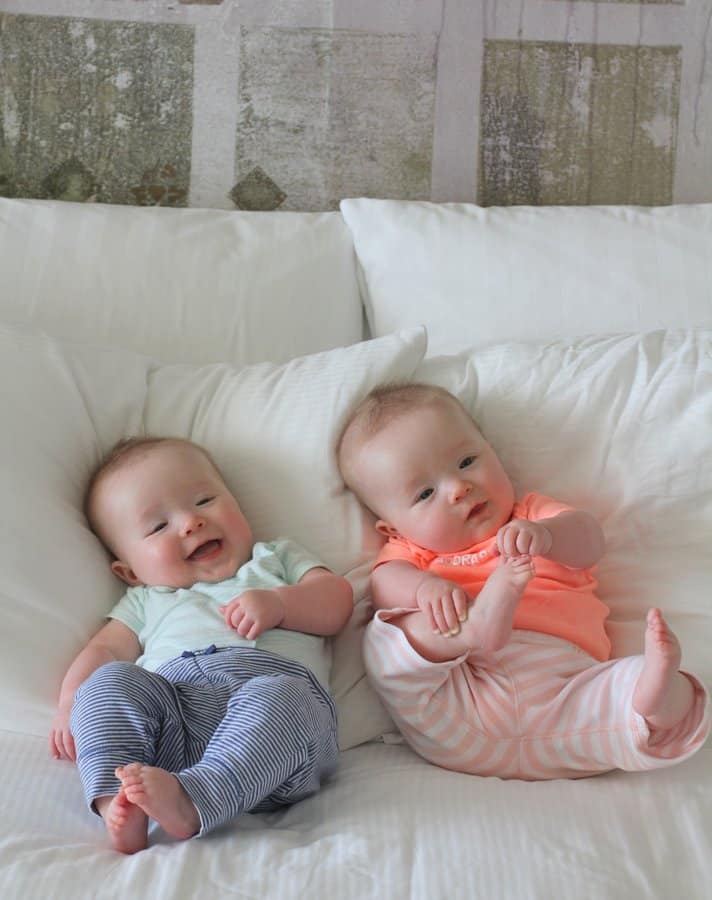 Fortunately, one great perk of many hotels in Thailand is inexpensive room service of delightful Thai food, so we didn't starve. We tucked those sweet ladies into bed and had long, quiet dinners complete with wine that we brought in our luggage along with 479 burp cloths, 47 changes of baby clothes, 432 diapers, 2 pack 'n plays, and assorted toys.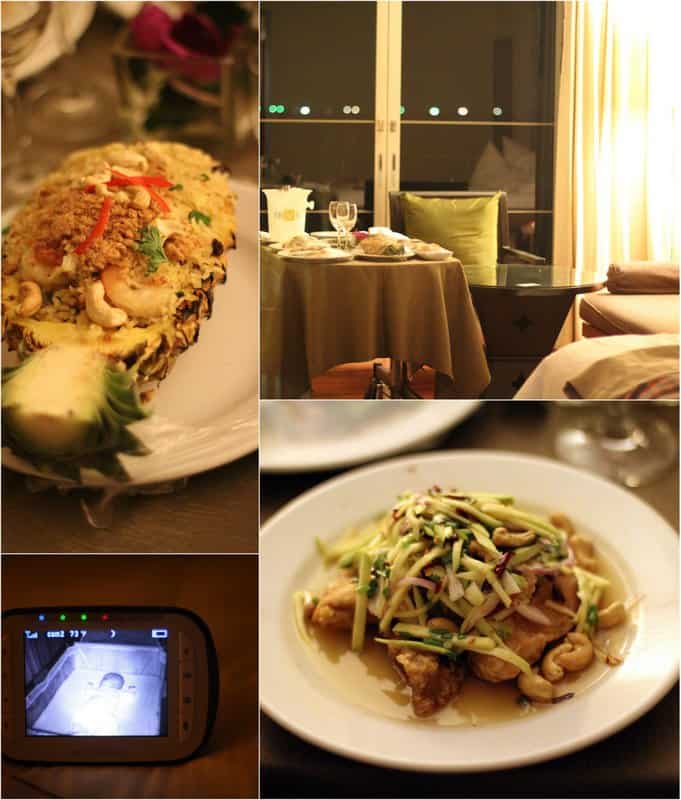 (Minimalist travelers we were not.)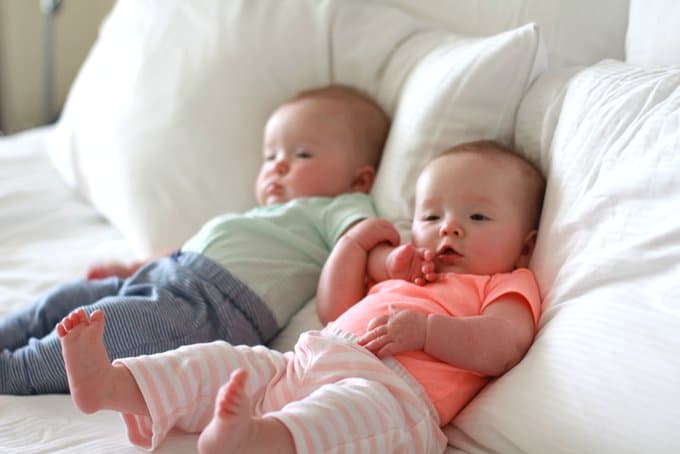 It was a low-key, fun family weekend. Nothing too crazy happened. There were no Truman Show-esque revelations about the world outside of my Bangkok bubble. Just a sigh of relief to be traveling again, and the fully-anticipated shenanigans that come with the crazy jump from vacations as a couple to vacations as a family of four.