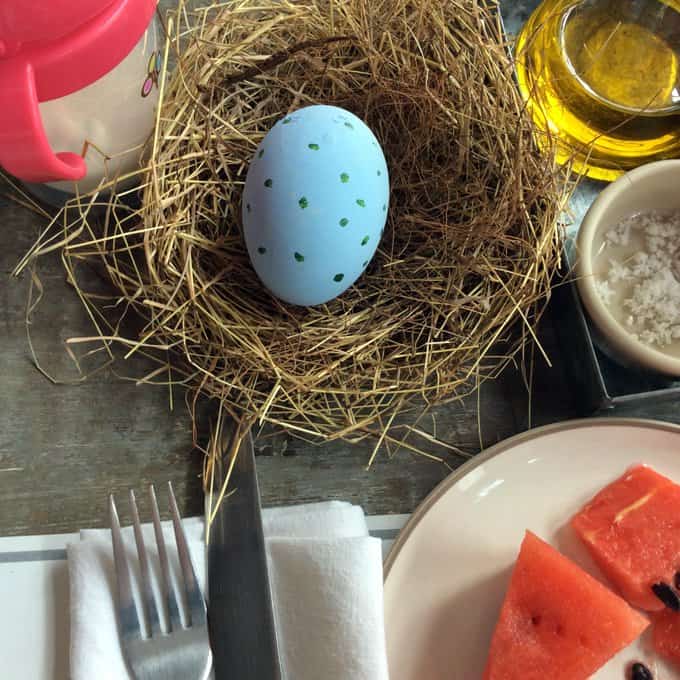 Things are feeling very full-circle around here. Clara and Molly are about to turn one, and with that milestone comes so many memories of last year this time. Last April, Frank and I were just two people about to become parents. We were ready with all the pink things, a good many freezer meals, and so much curiosity about all the ways our life was going to be turned upside-down. I was a very tired, 9-months-pregnant-with-twins resident of this hot city that really ramps things up to a good, steamy broil this time of year.
Owing to this season of nostalgia, Frank and I took Molly and Clara to brunch on Easter Sunday at the same spot that we went for Easter brunch last year (the day before they were born). Quince.
Here we are then and now (Easter 2014 on the left and Easter 2015 on the right.) And look, you can't even tell that we've lost 9,324 hours of sleep in the past year.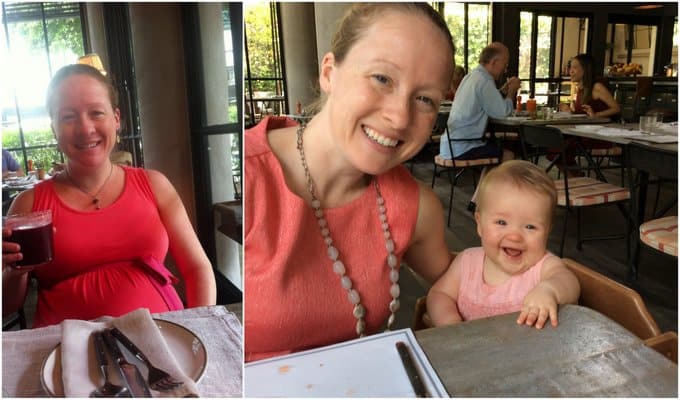 Before brunch, we packed the girls up for an early Easter church service that wound itself well into their morning nap at which point no one under the age of one was interested in a family photo.
But I forced the issue.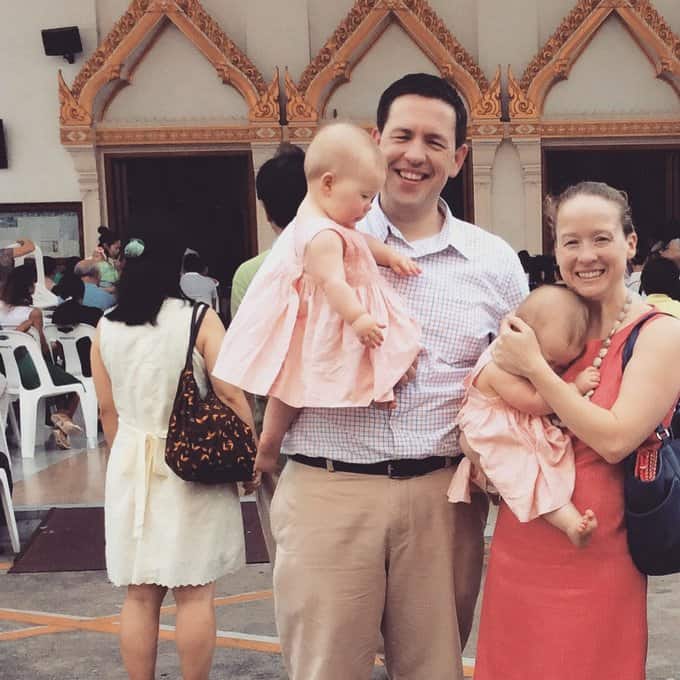 But the payoff was all the good food and coffee waiting for us at Quince. Clara and Molly had their first experience with high chairs. (We usually use these gems both at home and out.) They did really well, and even let us snap a few pictures of the food. Which was so. darn. good.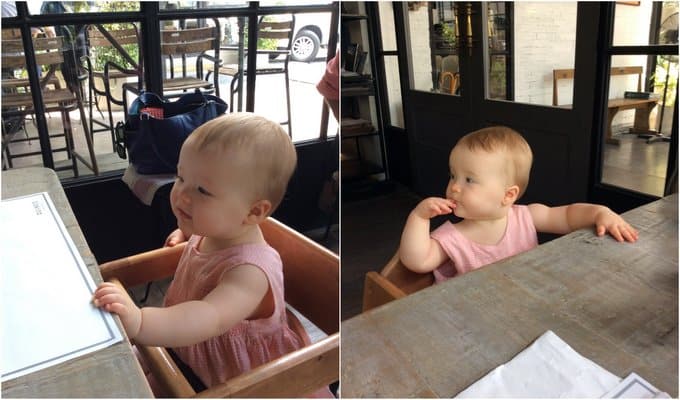 We started with salads, because Quince is the best at salads.
Raw and pickled vegetables with hummus and pumpkin seeds.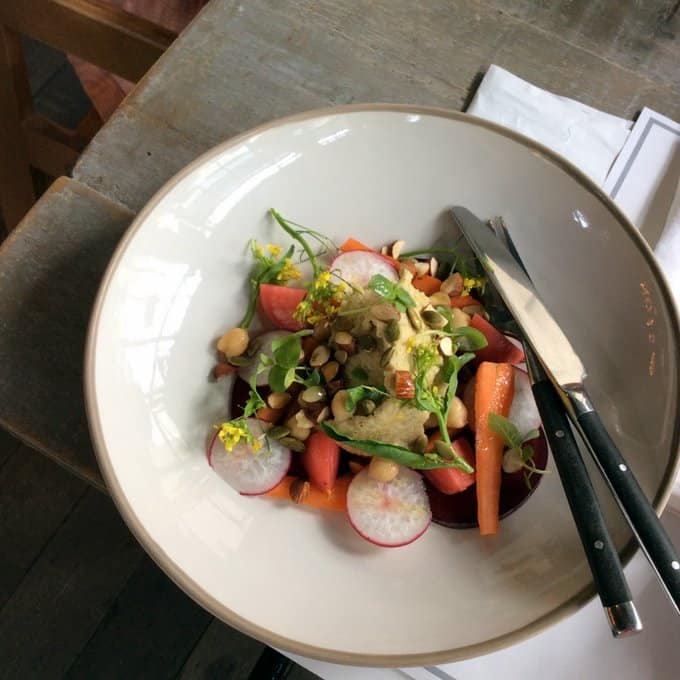 Watermelon salad with feta and mint - served in this super-chilled bowl.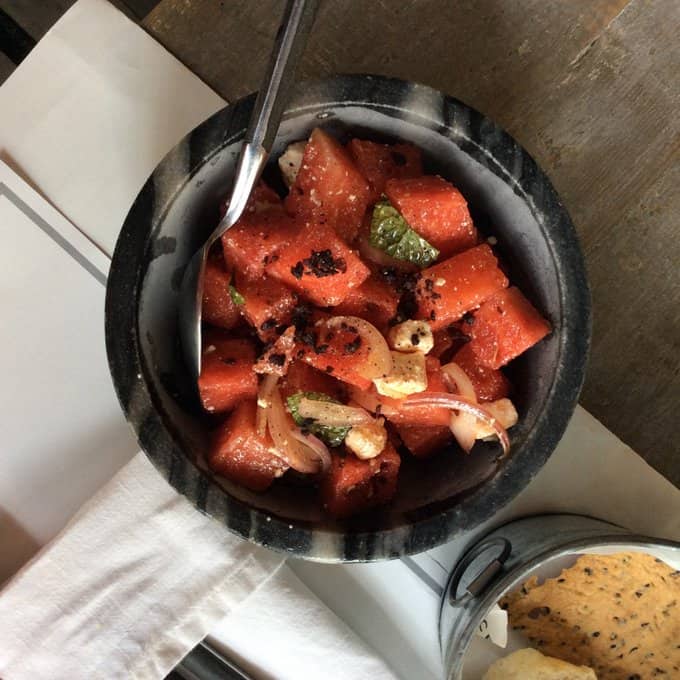 Clara was more interested in the people at the table next door.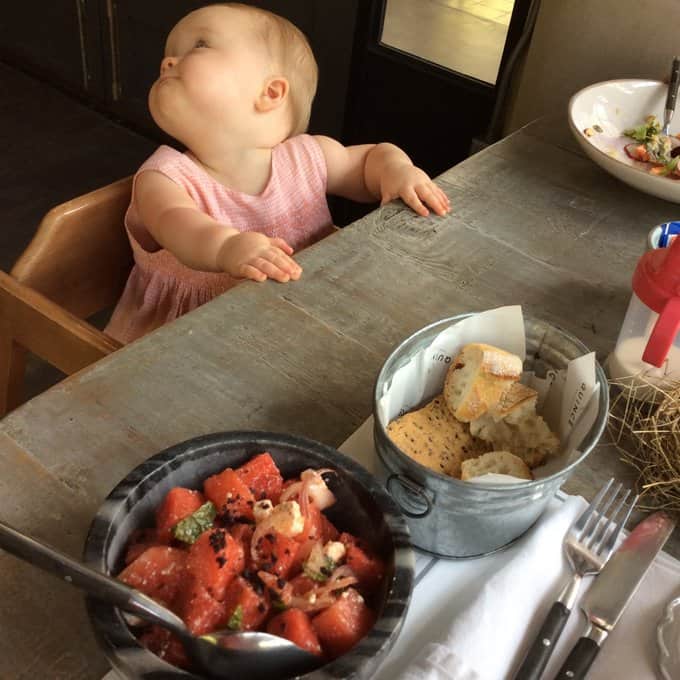 For the main event, I had pasta carbonara which somehow felt very Easter-appropriate (eggs?).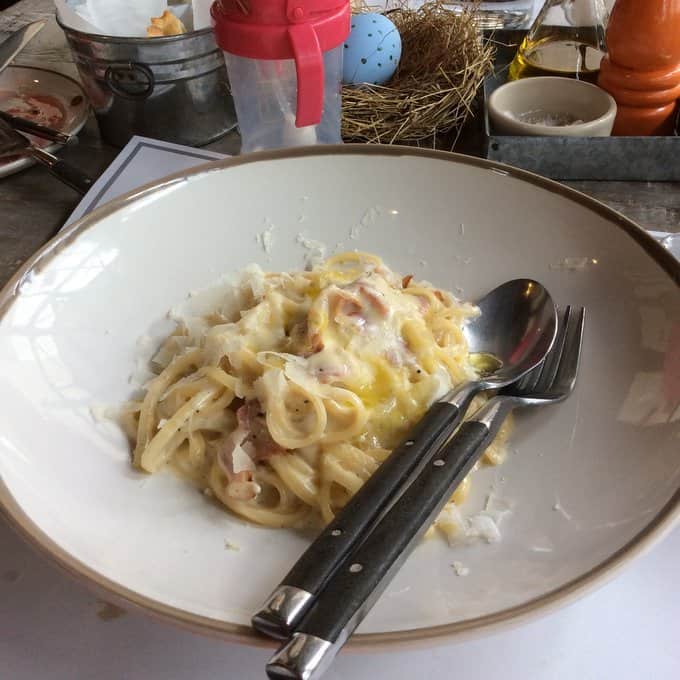 Frank had this show-stopping steak.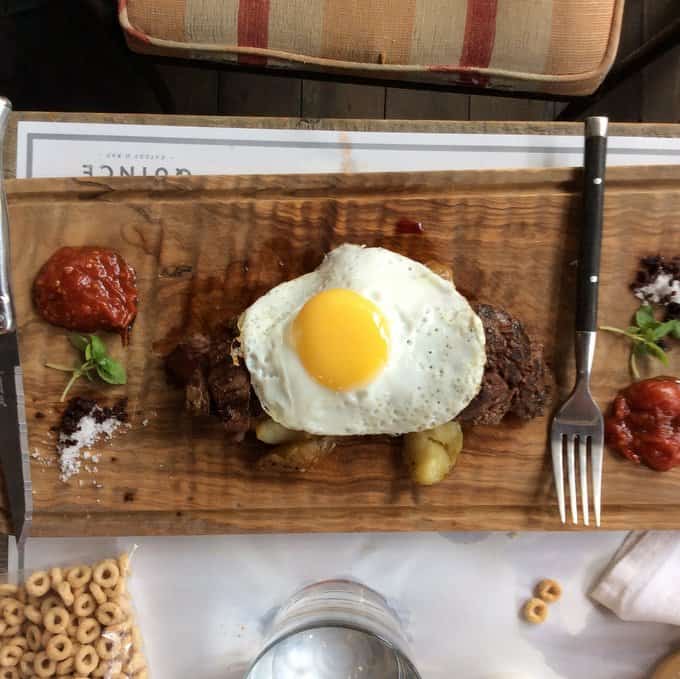 Molly and Clara had bites of most everything, plus lots of fruit, and a few Cheerios. And rocked out to the live band.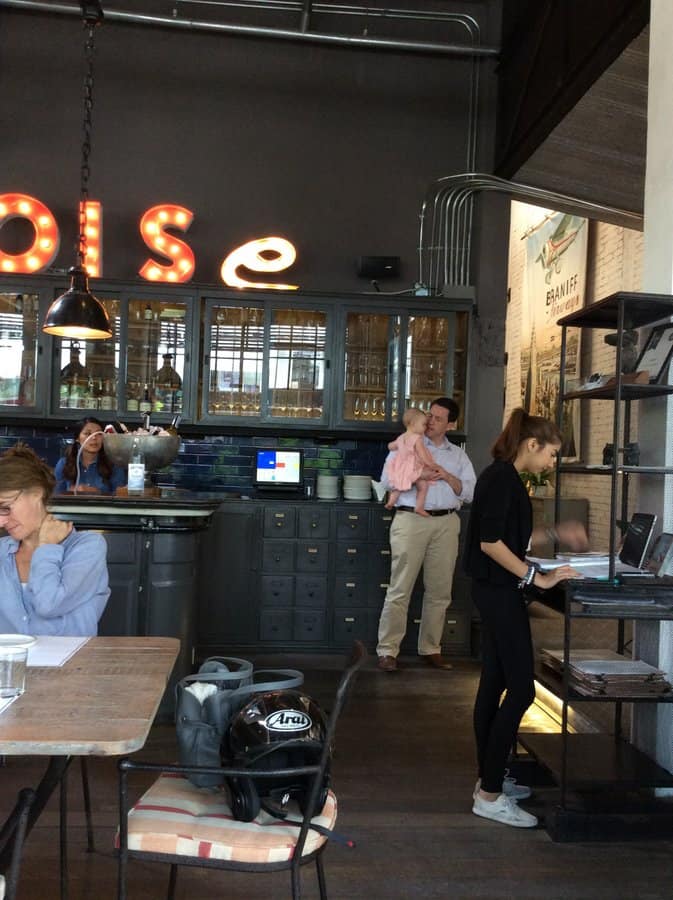 I had two cups of coffee and pined for the dessert menu, but skipped it in the interest of getting everyone home (where we still had a few of these in the fridge to make up for it).
If you are in Bangkok, definitely check out Quince for brunch. Some (all?) Sundays they even have live great music which, if you have young kids, will distract from the fact that they are shouting and throwing bits of feta cheese on the floor as fast as you can hand it to them.
Quince
Sukhumvit Soi 45
www.quincebangkok.com
*reservations are a good idea
Happy first Easter to our little bunnies...