Mikkeller Bangkok
Published Apr 17, 2015•Updated Sep 06, 2022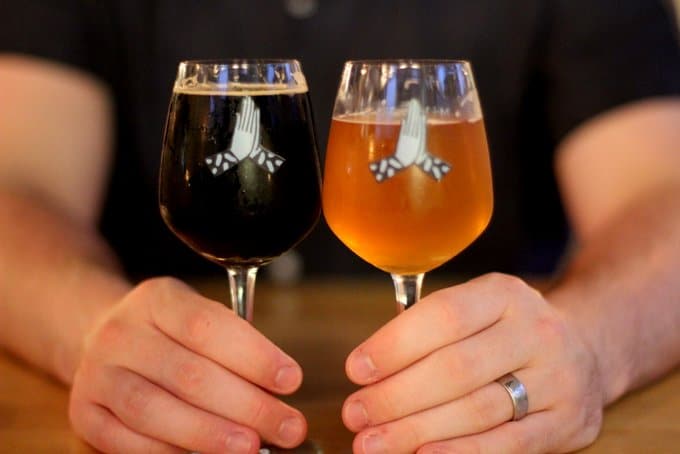 When we moved to Bangkok in 2010, going out for a beer usually meant drinking one of two things – Heineken or big-name local beers (Singha, Chang or Leo). The latter options taste, in my opinion, like flavored water (they're often served with ice) and are pretty much guaranteed to give you a headache the next day.
So when craft beers became a "thing" in Bangkok, anyone with so much as a passing interest rejoiced. We rejoiced even despite the hefty price tags (most of these imported craft beers cost upwards of $8 a bottle). Which is why I can't believe it took us over a year to get to Mikkeller – a Denmark original that, in 2014 added Bangkok to its small list of locations around the world. Go Bangkok!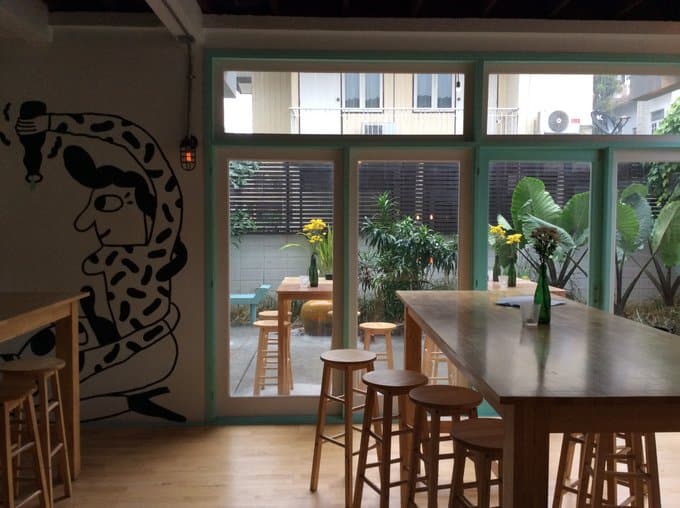 And has 30 (30!) tasty beers on tap on any given day – all listed on a chalkboard.
Here's Frank surveying his options. The guys behind the bar offer small tastes of any of the beers before you can opt for a half or full pint, which means that even when you commit to one of the beers, you still have the chance to try something else.
We showed up at Mikkeller at 5 last Sunday in a torrential downpour. Inside it was cozy and quirky with great 90s music playing on the speakers. And like the rain outside, the beer was flowing.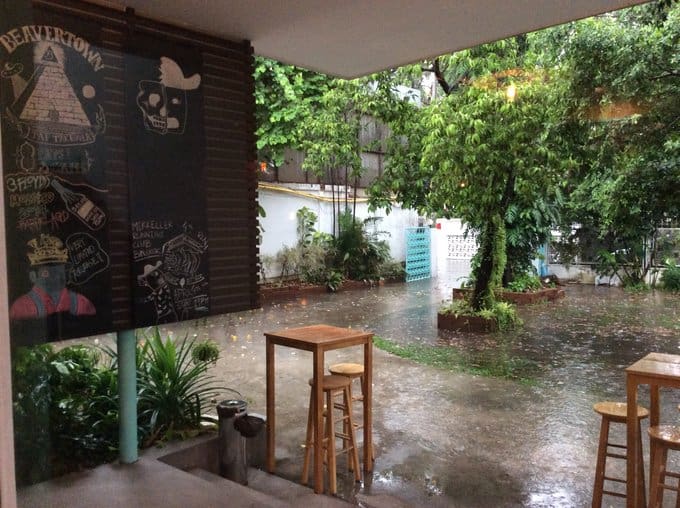 We tasted a few beers, but the winner for me was the Beavertown Smog Rocket Smoked Porter which was surprisingly light and truly smoky.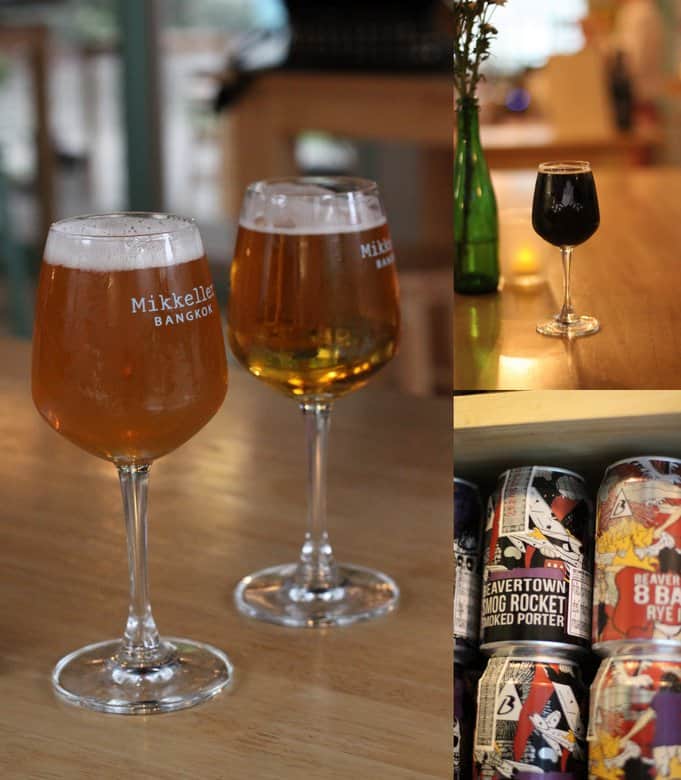 And the beer wasn't all that made Mikkeller a spot worth returning to. The food menu was small but full of thoughtful pairings. We had the bacon jam…because who can pass that up? It came with a variety of pickles and a fresh salad which were perfect with the rich, sweet/savory jam.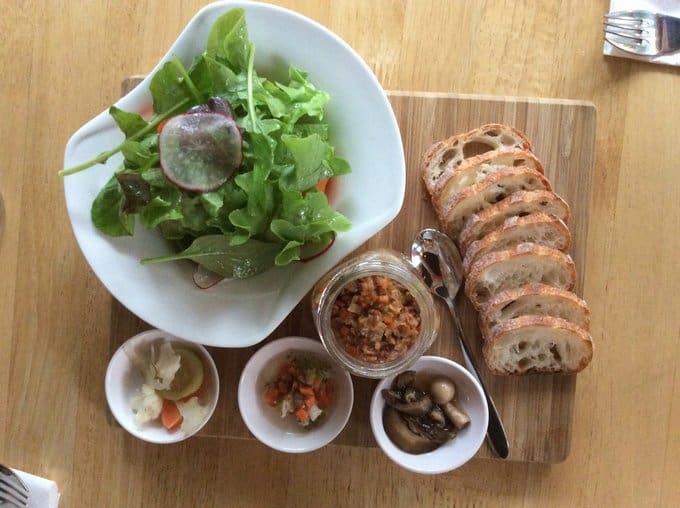 And we had to try the fries. Because fries and beers are a logical match, but fries with truffle aioli and a fried egg? Yes, please.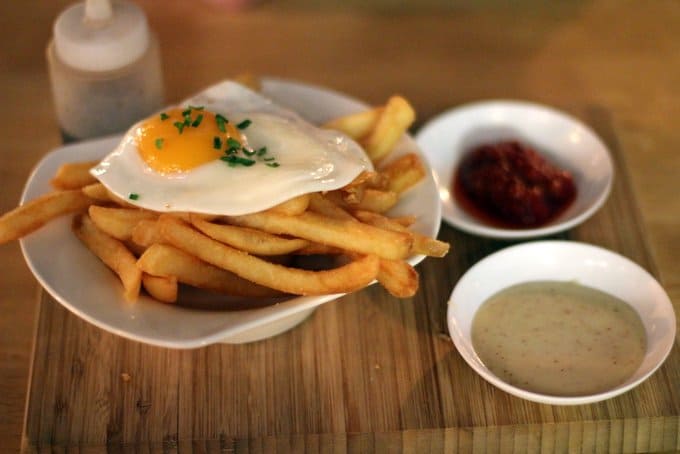 If you live in Bangkok or are passing through, definitely make time for a visit to Mikkeller. It's a fun, delicious way to spend an evening. And don't doubt the directions when you're on your way there. It really is buried deep down a side street in a quiet old neighborhood house in the heart of Bangkok.
Mikkeller Bangkok
www.mikkellerbangkok.com
26 Ekamai Soi 10 Yaek 2 (take a taxi – the BTS is far away)
Open every day from 5pm-midnight (and from 3pm onwards on Sundays, even though it's not currently listed on their website)