Freezer Meals for New Moms and Dads
Published Aug 30, 2019•Updated Mar 15, 2022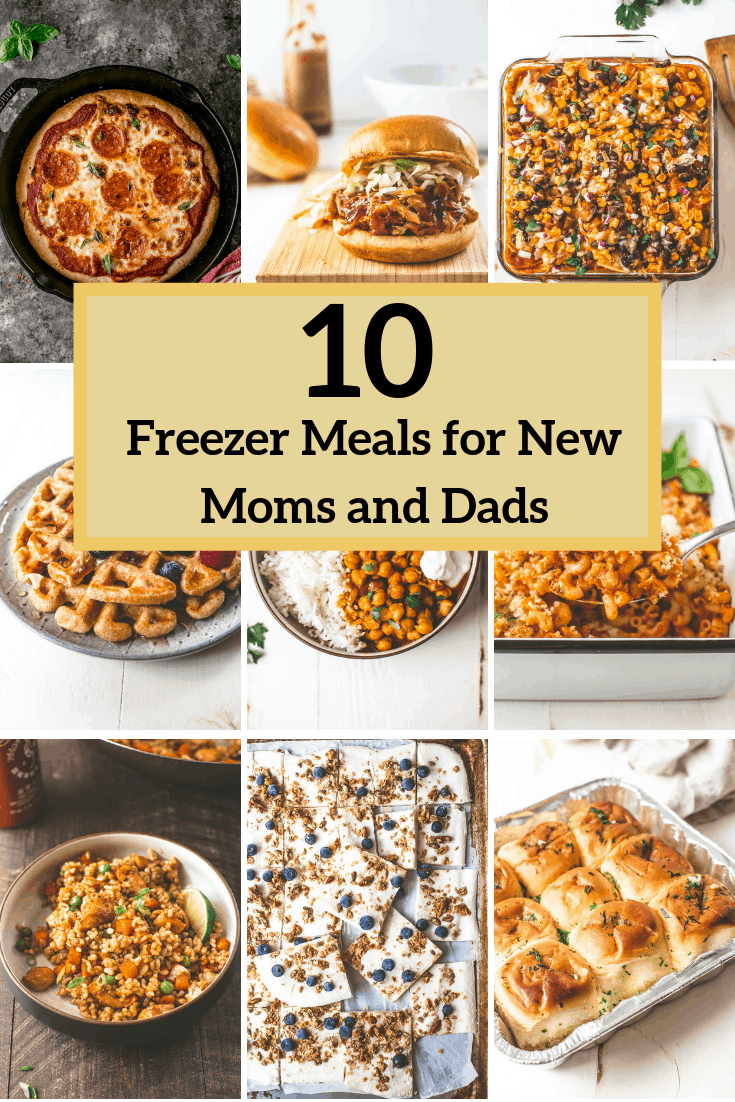 Freezer meals for new moms and dads are fun, delicious, easy meals that can be used to stock your own freezer before baby or to take to parents of a new little one. It's no secret that the months following the arrival of a new baby are hectic. Wonderful, and exciting, but hectic. I'm not even sure what happened in those early weeks when we brought our twins home from the hospital, and I certainly have no idea what we ate.
I always joke that we survived on tuna salad and take-out tacos. And that is partly true. But a good stock of freezer meals went a long way towards warding off hunger in those early days. Fast forward to the birth of our third daughter, June, and I had pretty much perfected my new-baby freezer meal game. With June, we also had an amazing support system of friends and family who brought us home-made meals and helped to make sure that no one in our house went hungry. I used all of that inspiration from to develop this list of 10 delicious freezer-friendly meals that can sustain a family through those sleep-deprived weeks.
Included with each Recipe (linked below):
Freezer Directions: Clear instructions for how to prepare, store, and defrost the freezer meals.
Serving Ideas: Ideas for easy (and often freezer-friendly) side dishes
Printable Labels: My favorite! Each recipe includes a printable label with instructions for reheating the meal from the fridge or freezer. Just tape it to the top of the meal!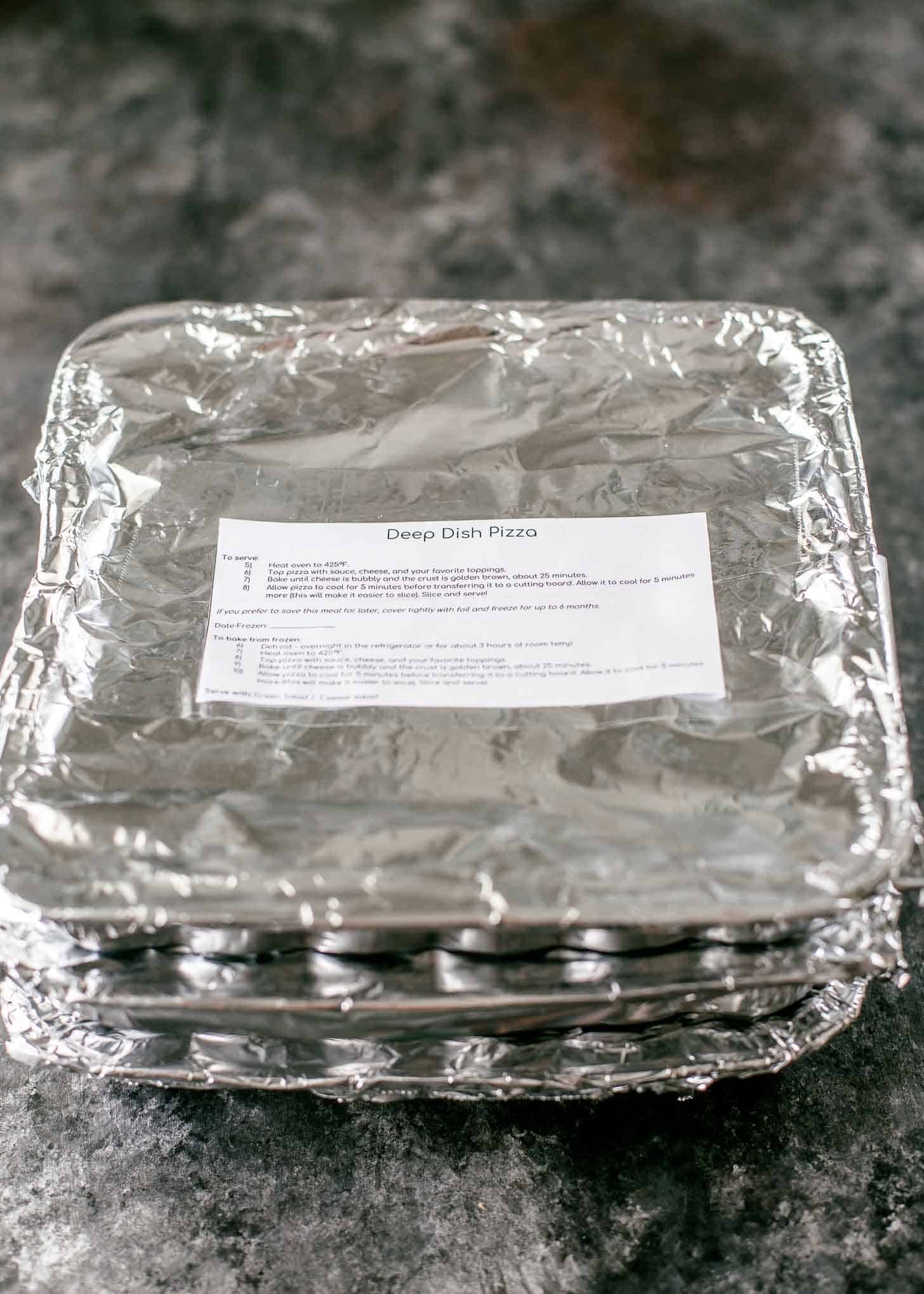 Why These Meals work for New Moms and Dads
After having three kids and eating many pre-made meals from friends, family, and my own freezer, these freezer meals for new moms and dads have all the traits I'm looking for right after baby. They are:
Easy
Hearty and Satisfying
Nutritious
Customizable
Kid-Friendly (for older kids and the house)
Fun
That last one is really important! Every night that someone brought us dinner after June was born felt like a little celebration. Not only was someone gifting me dinner, but they were gifting me 60 to 90 minutes of time that I would have spent planning, prepping, and cooking that meal.
Freezer meals for new moms and dads always feel special and fun, but even more so if the dish is something that the new parents might not normally cook for themselves. That's why the meals below are not just your typical casseroles and soups (although those also make great delivery and freezer meals). Here you'll find breakfast freezer-friendly burritos, fried rice, pizza, and Indian food!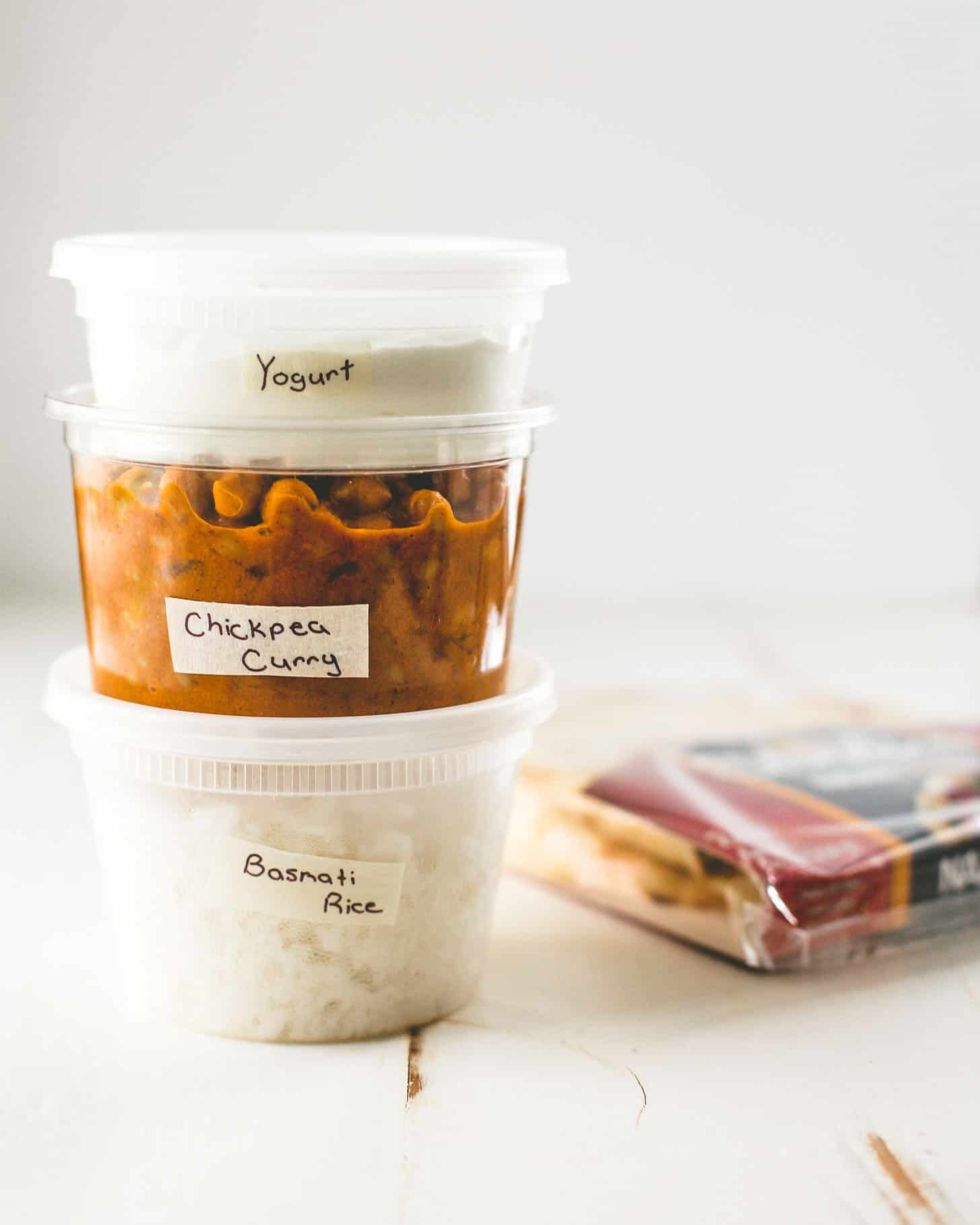 Stocking a Small Freezer
If you're stocking a small freezer with make-ahead meals, the key is to make use of all the vertical space in your freezer. You'll need freezer-safe bags and 8×8 aluminum pans (all of the recipes below can be stored in one of these items). Make the meals and stack them on a sheet pan. Transfer the pan to the freezer so that everything freezes flat. Once frozen solid, line them up like books on a shelf. It's easy to see everything you have at a glance.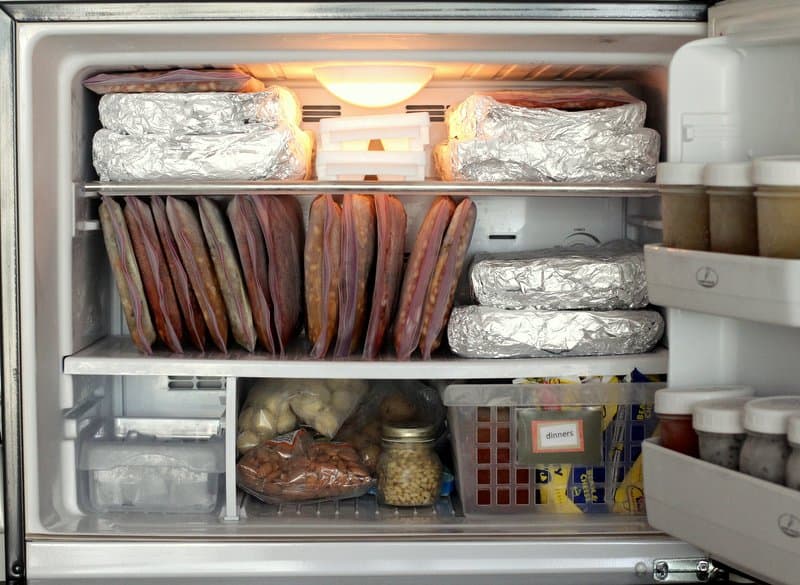 When life gets hectic, these make-ahead breakfast burritos come to the rescue. Baked straight from the freezer, we've been known to have them for breakfast, lunch, and dinner.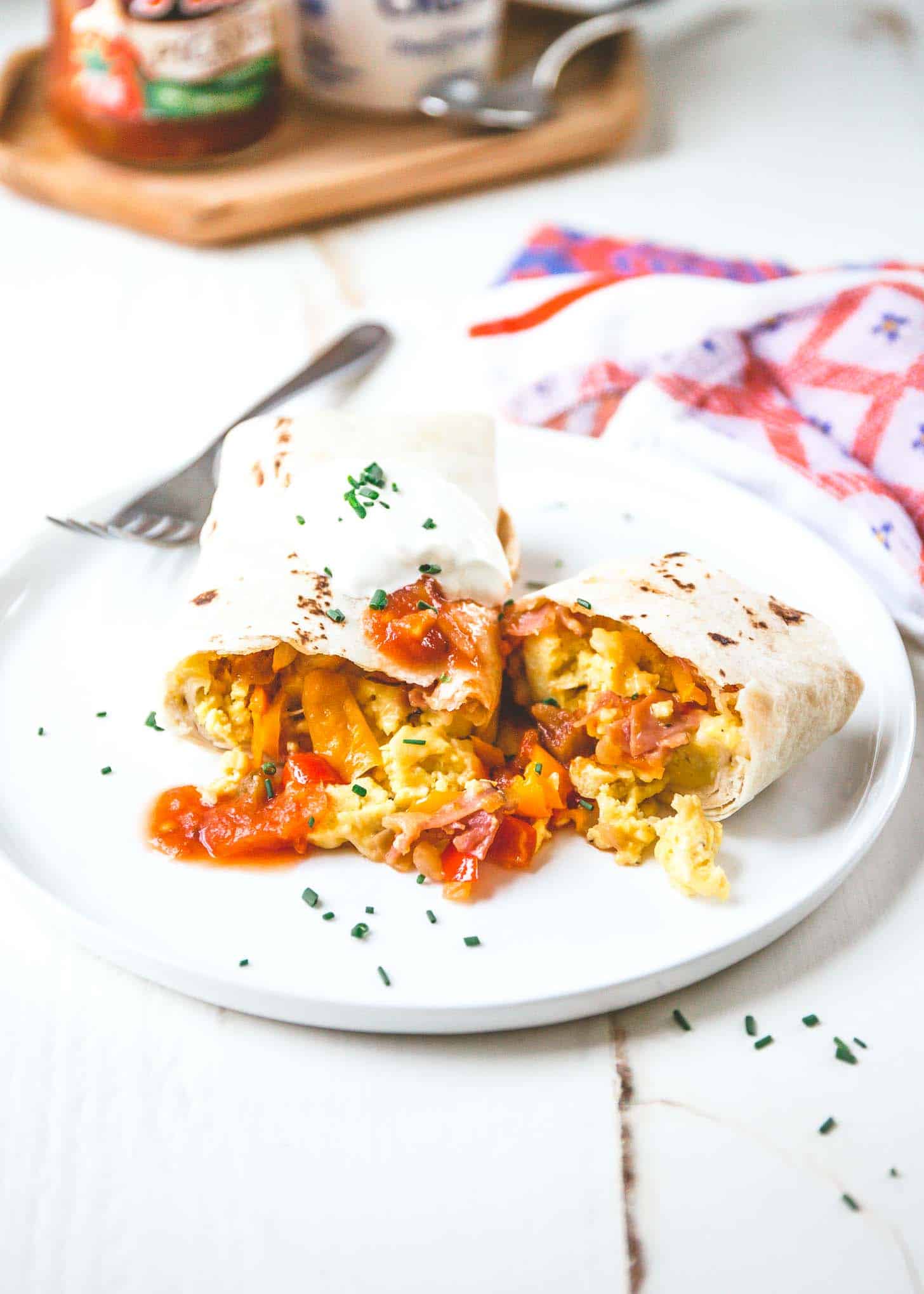 A batch of BBQ Pulled Chicken tastes like a summer BBQ any time of year. We make big batches of this for ourselves, for guests, and to store away in the freezer. Instructions include how to make it in the slow cooker or Instant Pot.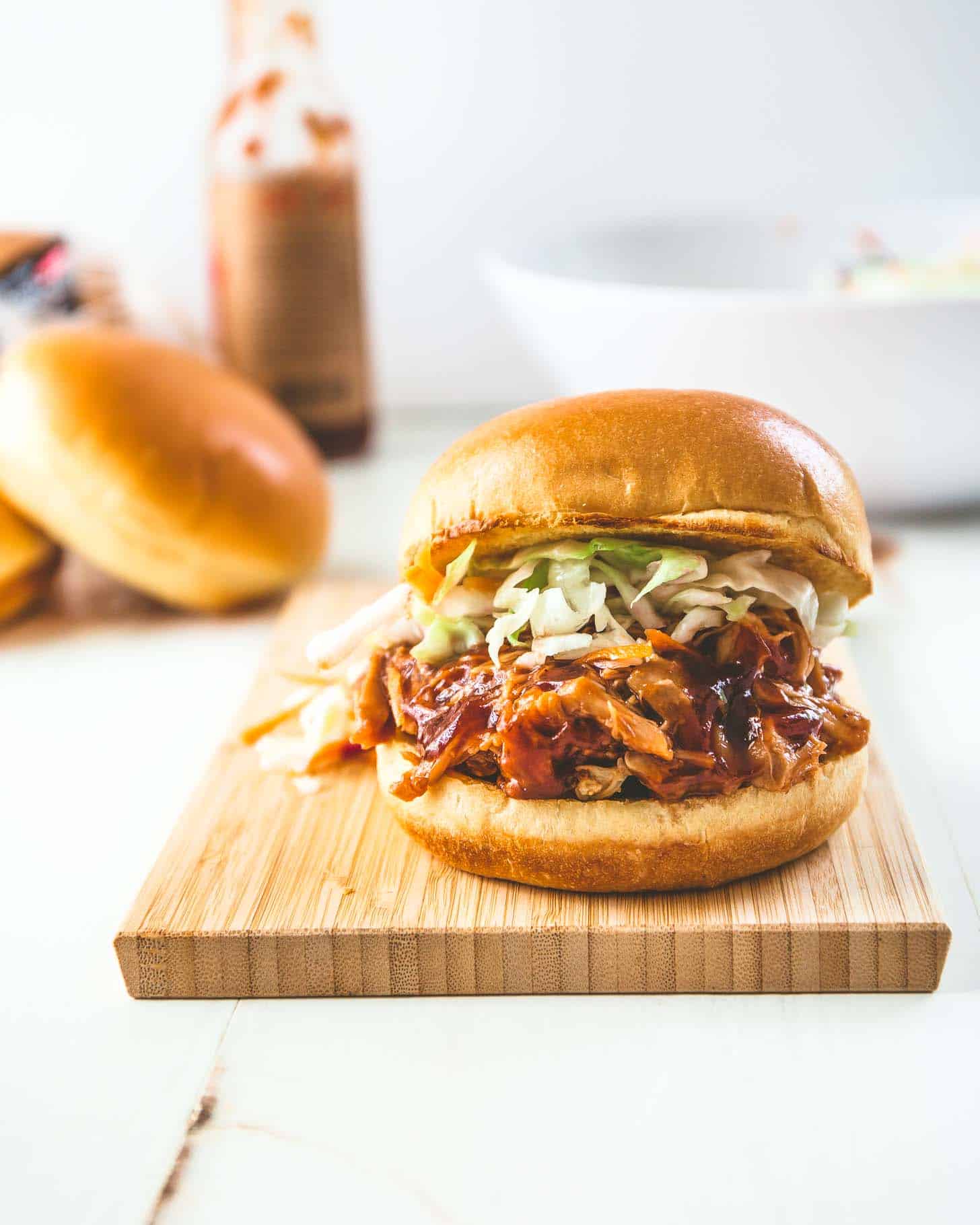 Classic enchiladas take a lot of work, but these stacked casserole-style enchiladas give you all the flavor in much less time. This version is packed with chicken, cheese, black beans, and corn. With an easy homemade sauce, this recipe is gluten-free and can easily be frozen for all those hectic back-to-school nights ahead.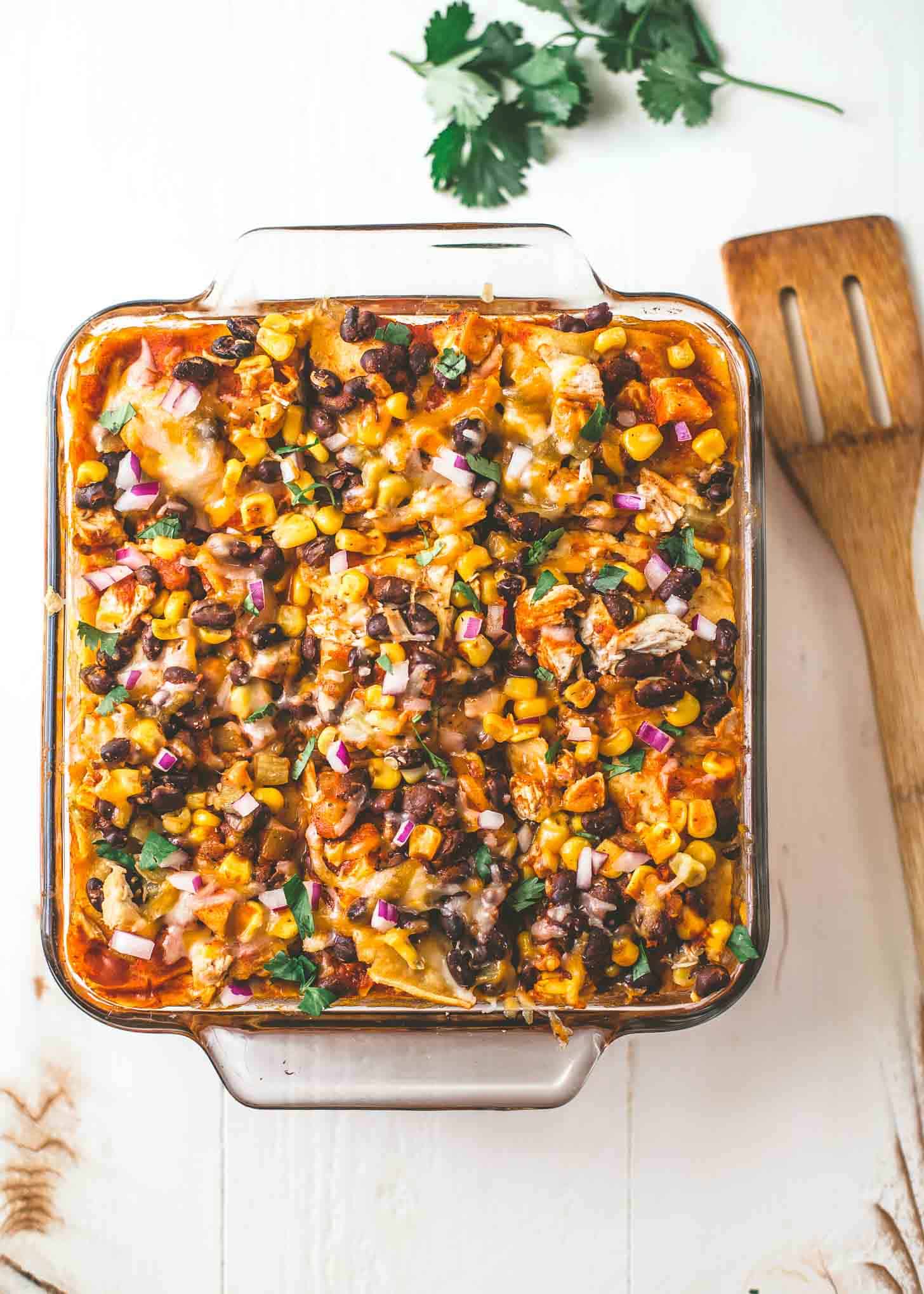 Frozen homemade waffles are my breakfast BFF. Made with 100% whole wheat flour, lightly sweet, and perfect for freezing, our whole family loves these. Try them once, and you'll want a batch ready to grab from the freezer on busy mornings too!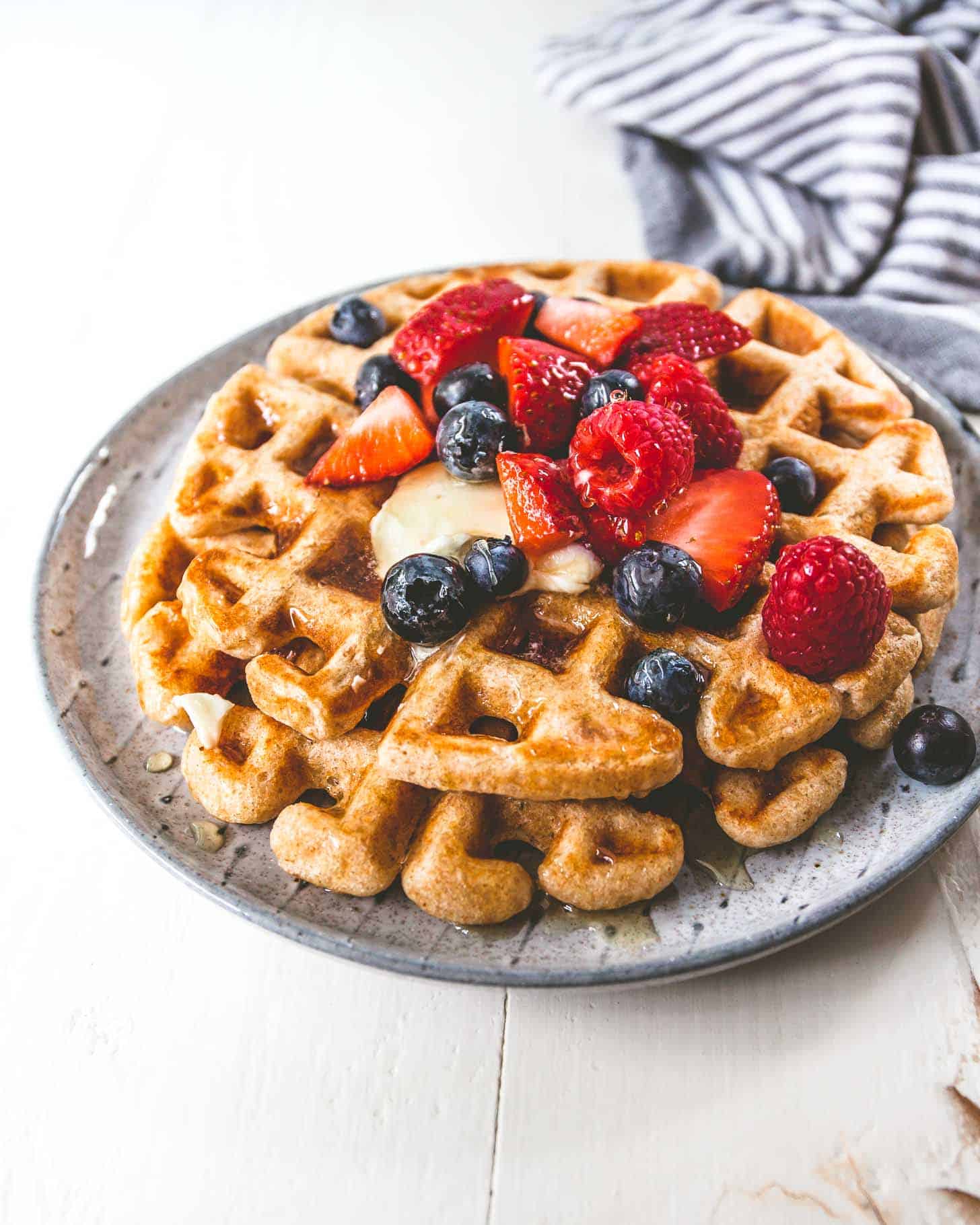 The magic of the Instant Pot is that it makes this bowl of Indian Chickpea Curry taste like it's been simmering all day in less than 5 minutes. I've been growing moderately obsessed with this vegetarian, gluten-free meal that is loaded with flavor and made with ingredients that you probably have in your pantry at this very minute.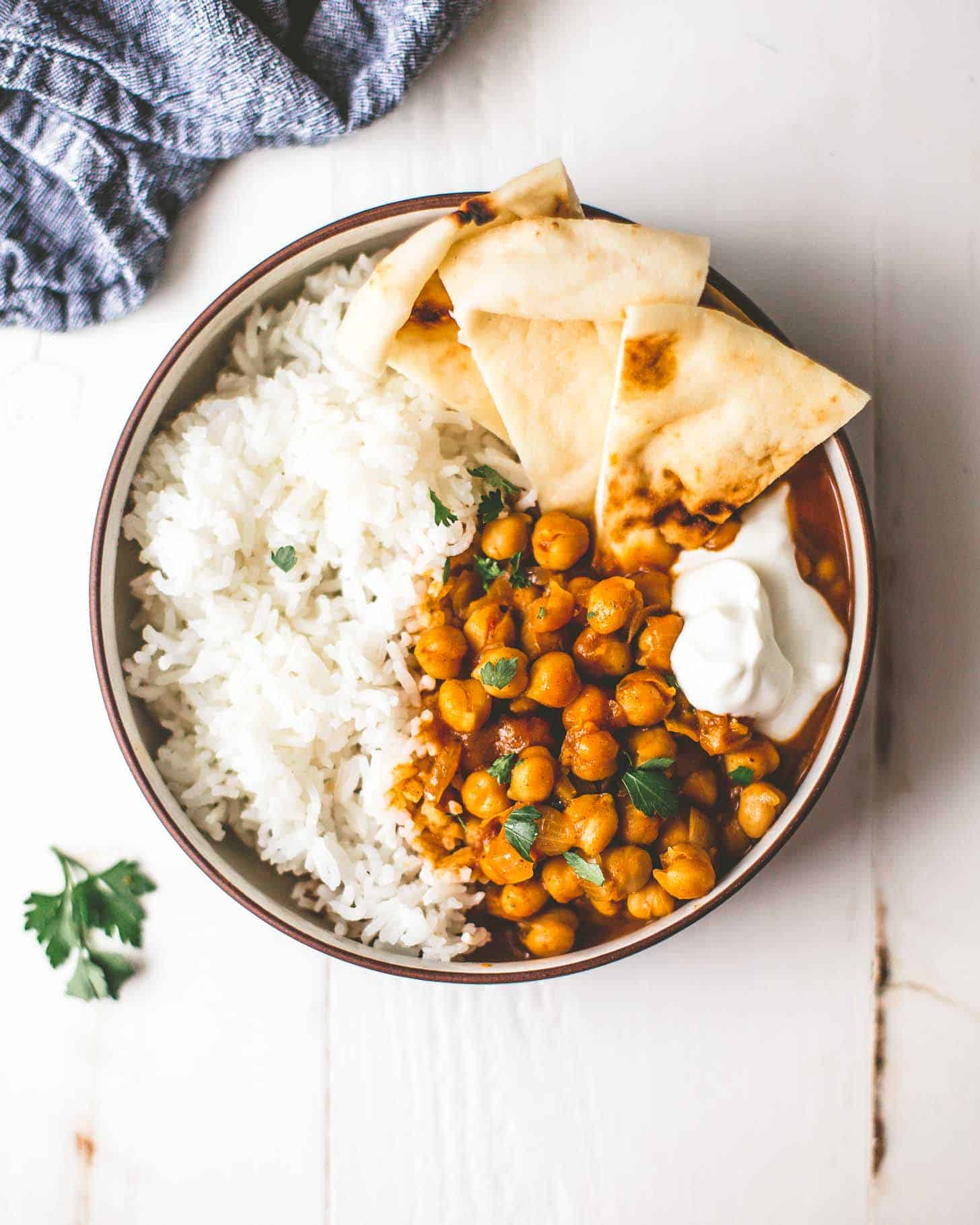 Baked pasta inspired by Chicken is a crowd-pleaser. It doesn't get much easier than pasta, sauce, chicken, and fresh mozzarella baked together, but a crisp topping of garlic breadcrumbs gives this version something special.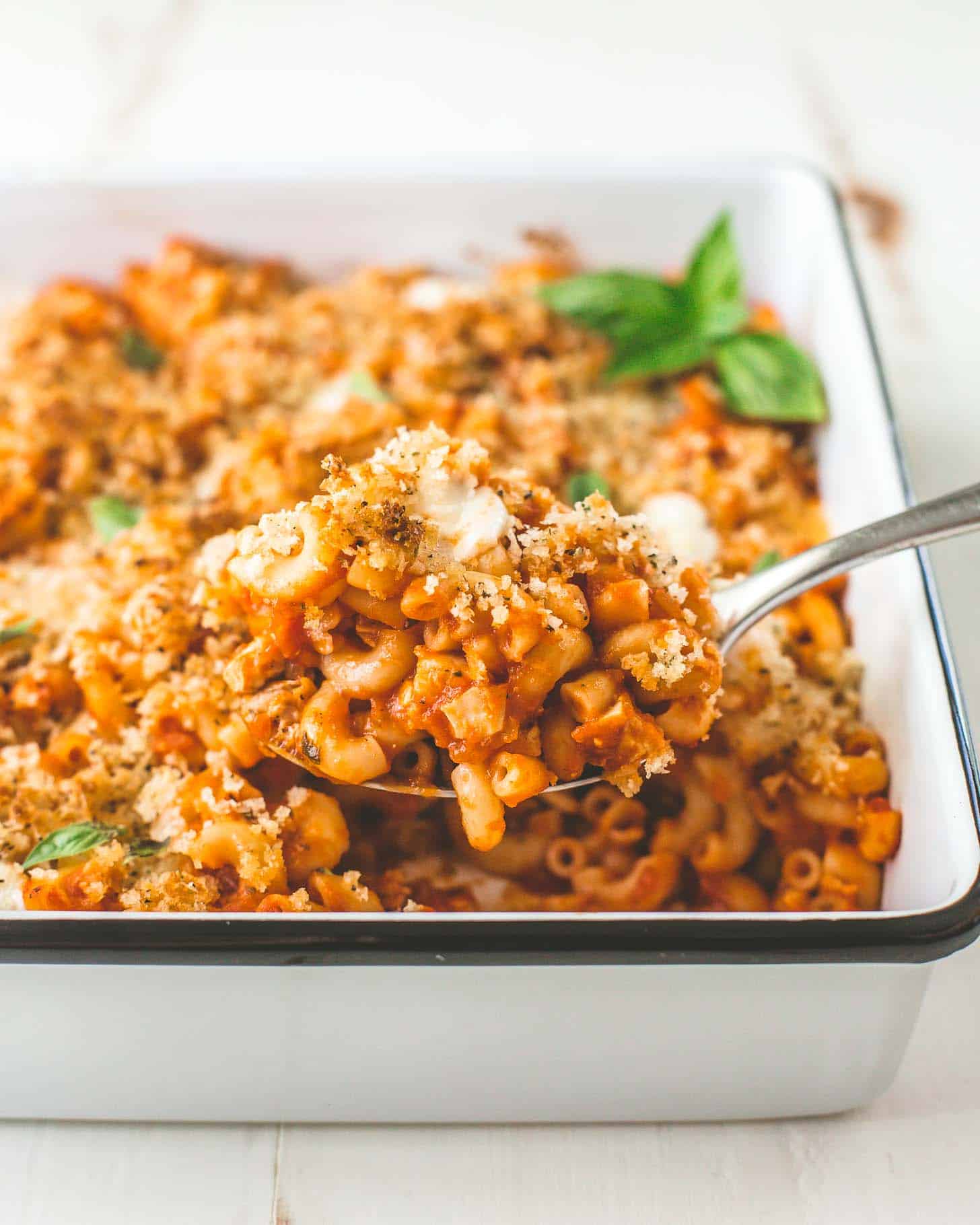 What kind of bakery magic do they work on those light, fluffy Hawaiian rolls? As if I can't get enough of them on their own, I had to go and turn them into this buttery riff on garlic bread that rivals all other garlic bread. Serve them with your next red sauce pasta dish. It will take you 15 minutes or less.
Honey-Garlic Fried Rice is packed with flavor, comes together super fast, and freezes easily. Forget the take-out, this recipe is even better than anything you might be tempted to order. The best thing about bringing this to new parents is that it's totally different than most of what they're probably eating from the freezer. I like to deliver it with frozen spring rolls and a tasty dipping sauce!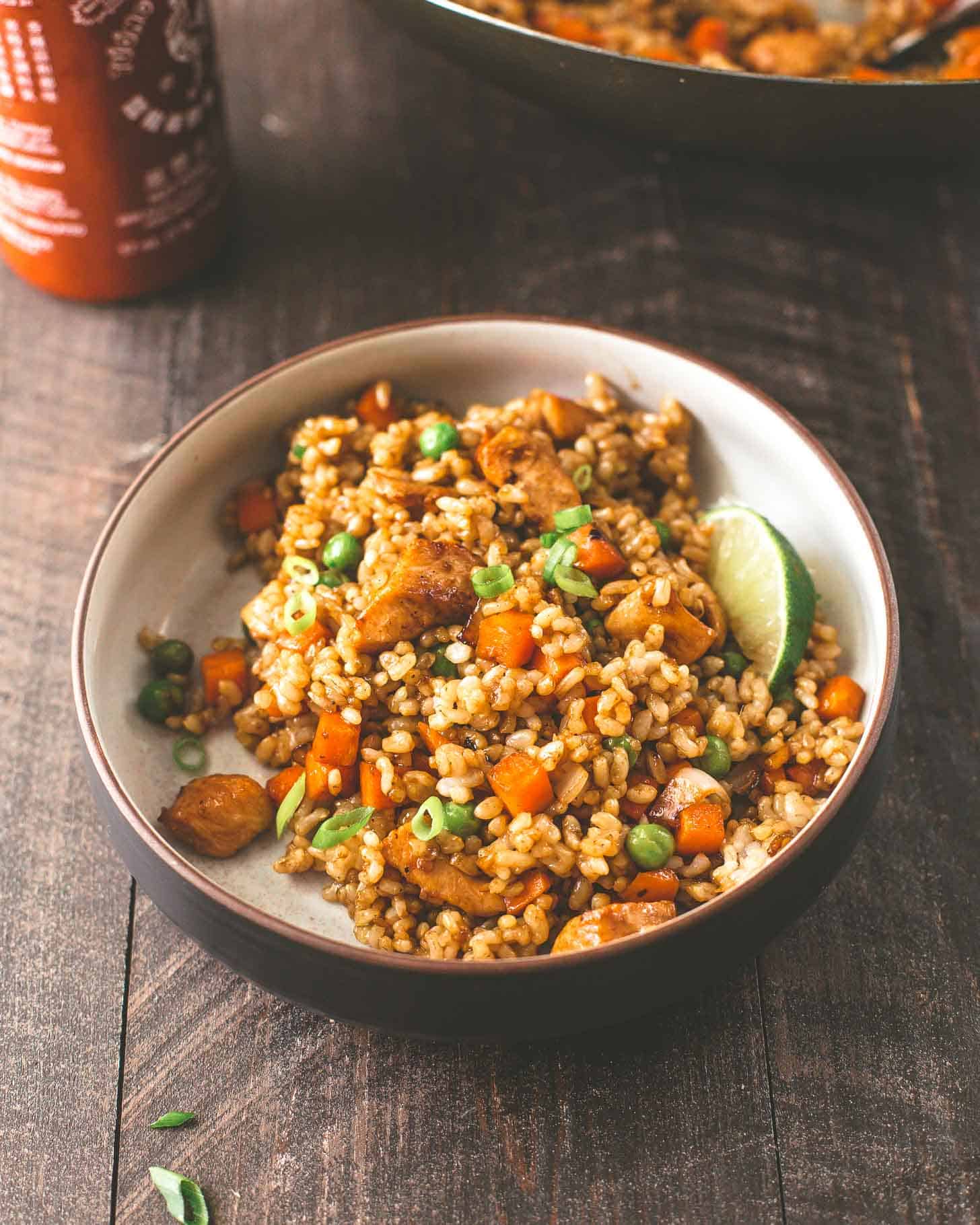 Whether you make it plain or piled high with blueberries and granola, Frozen Greek Yogurt Bark is a totally surprising, protein-packed snack or breakfast that is eaten cold – straight out of the freezer.
Note: This is the only freezer meal on the list that won't travel well, so it isn't a great choice to take to someone else. But it is a great thing to have on-hand if you are about to be a new parent who will be walking or feeding a newborn late at night.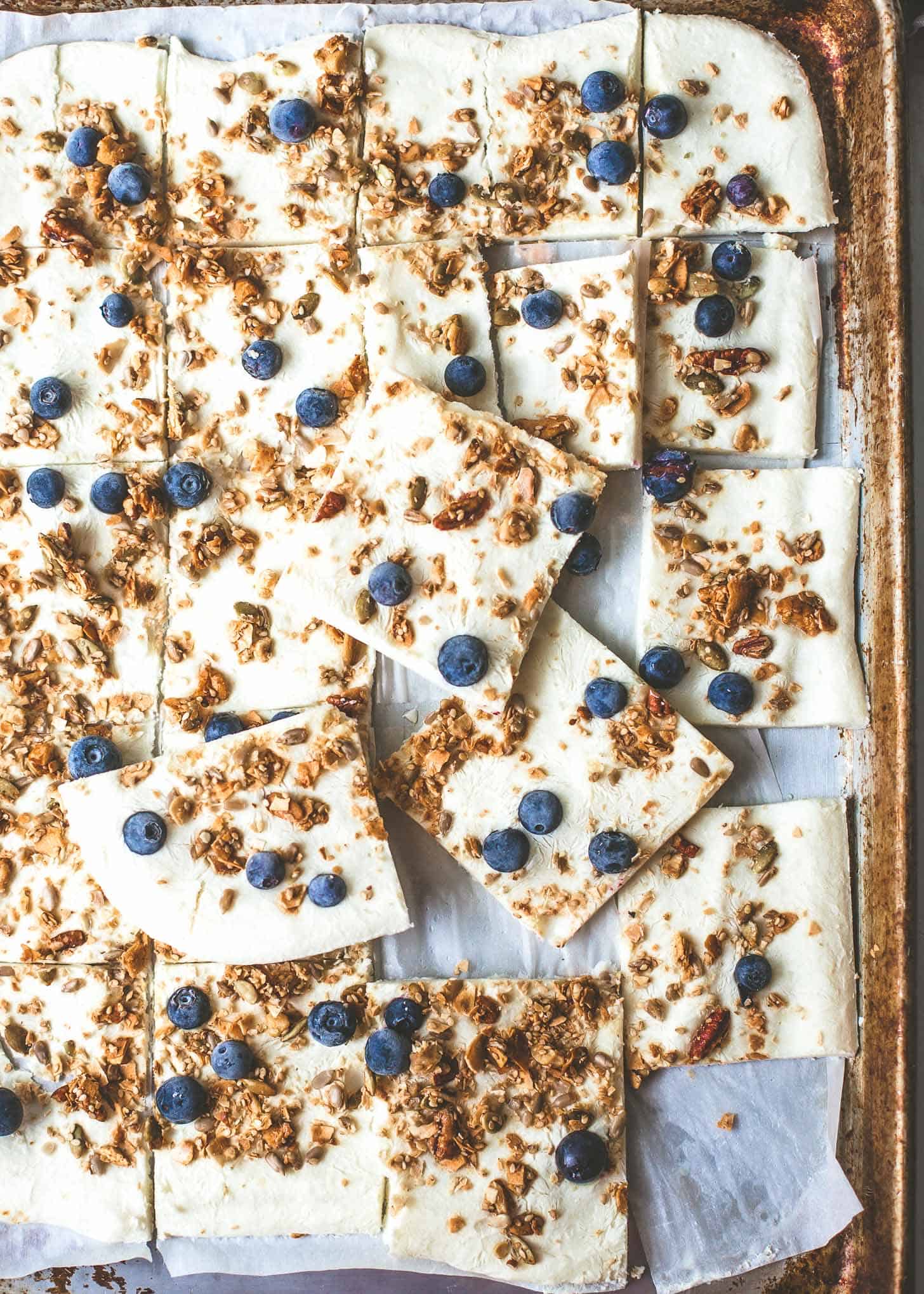 This deep dish pizza beauty is our household's new obsession. Deliver it with sauce and a few toppings or store several batches of dough in the freezer and Friday night pizza night will be squared away for weeks.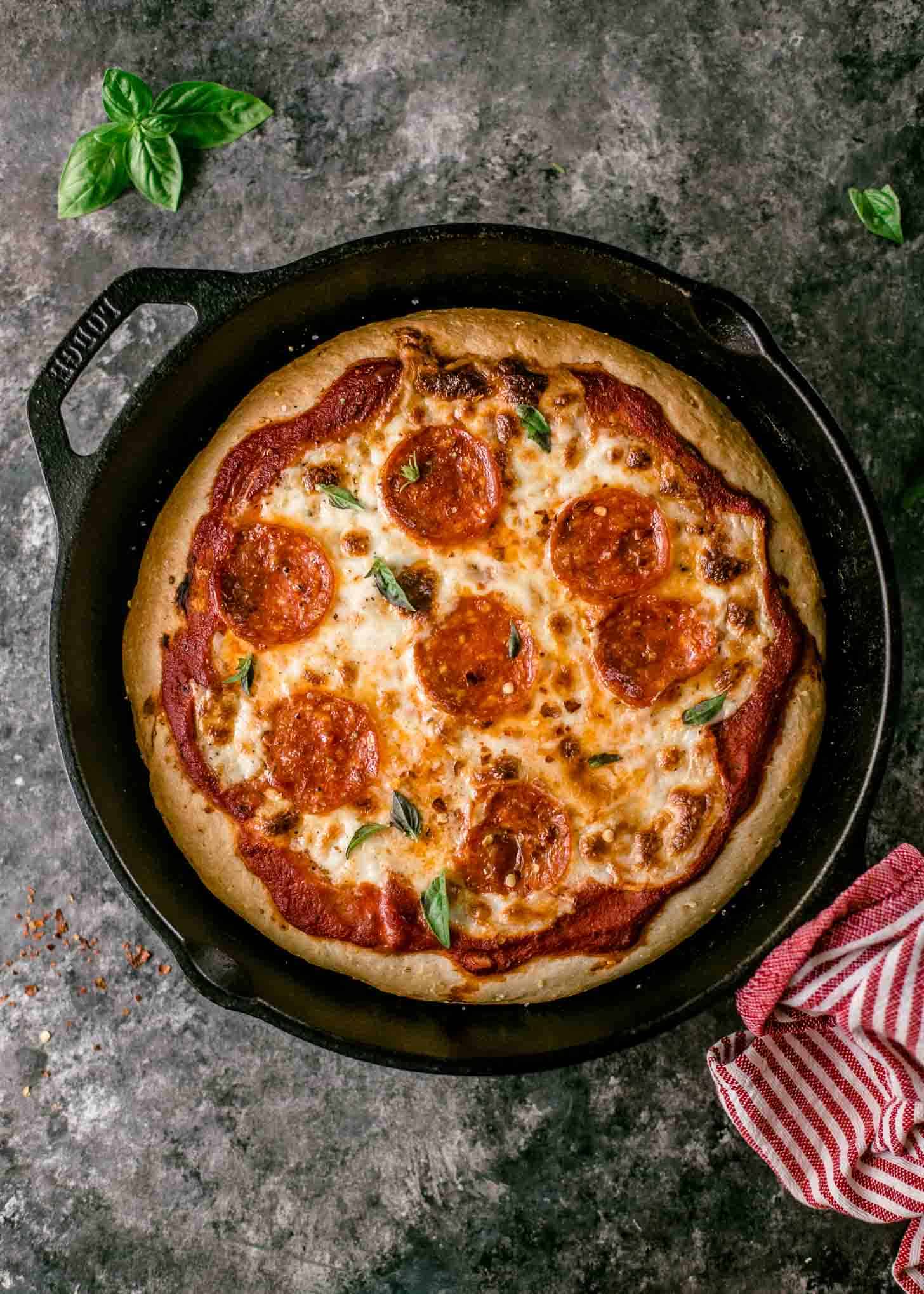 Some of my Favorite Tools