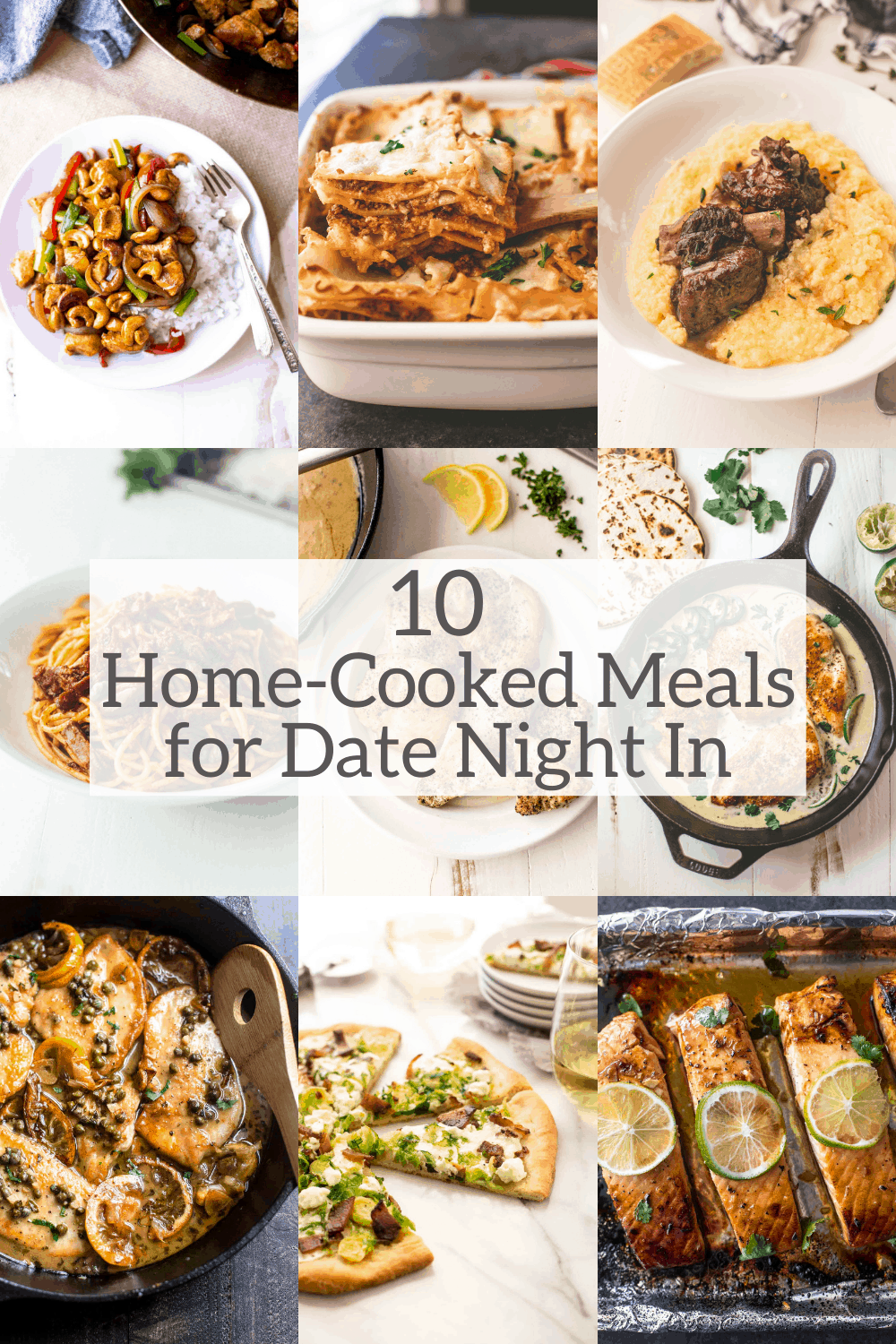 Planning a Date Night In this weekend? We've got 10 home-cooked dinner ideas for you that are relatively simple but still feel special.
Although a lot of holidays over the past year have looked different, Valentine's Day is not one at our house. We always make February 14 a date night in. Maybe we'll buy or make a special dessert and maybe we'll open a bottle of wine, but in the 13 Valentine's Days that Frank and I have celebrated together (dating and then married), we've always cooked our own dinner at home that night.
Homemade pizza night is a favorite, so don't miss that Brussels sprouts pizza on the list below if pizza is your thing too! (Nothing says love like carbs.) But we've also got fake-out takeout recipes, slow cooker options, and even a classic Lasagna Bolognese if you want a bit of a project. We leaned into the cozy vibes because here in Kansas City, not only are we recovering from our Super Bowl loss on Sunday, but we are looking at an upcoming weekend where the high on both Saturday and Sunday is 1°F. ONE DEGREE.
Stay warm and well-fed friends!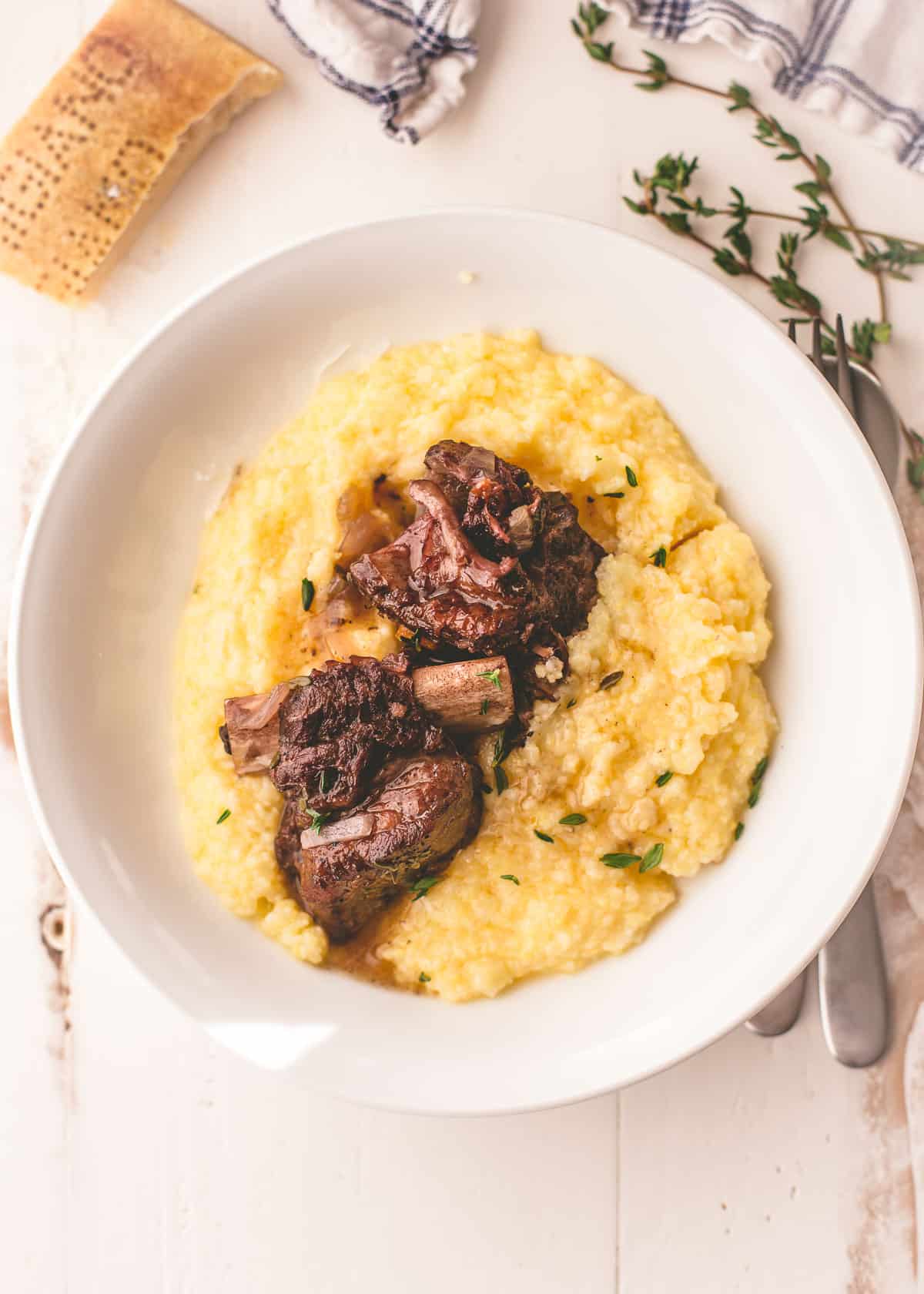 The ultimate dish for entertaining, Braised Red Wine Short Ribs are fall-off-the-bone tender and are served over creamy parmesan polenta. This recipe includes instructions for stovetop / oven, Instant Pot, and slow cooker.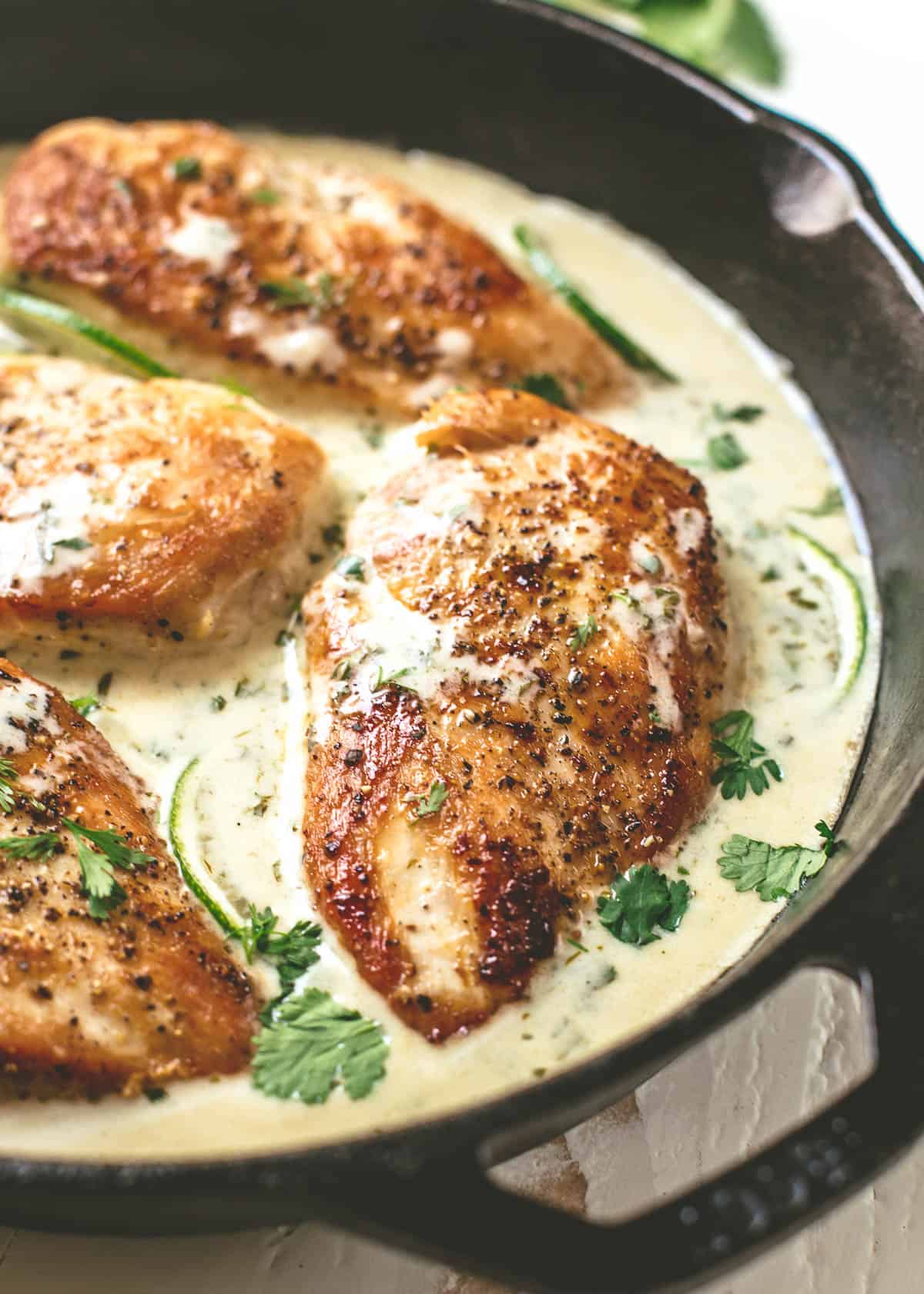 Made in one pan, chicken with creamy cilantro lime sauce is tender chicken in a rich, tangy sauce. Serve this weeknight-friendly meal over rice or with tortillas to soak up the flavorful sauce.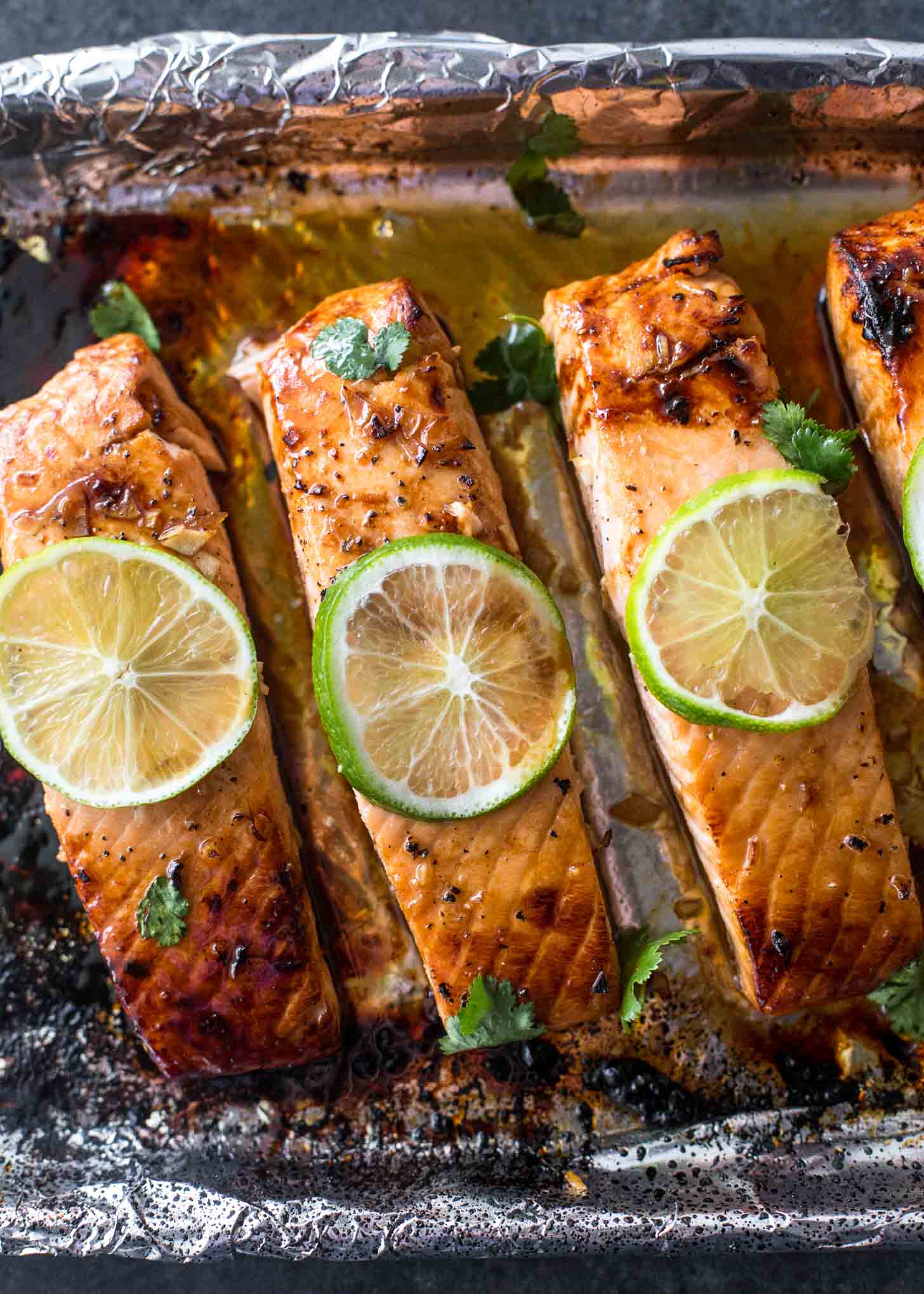 Honey Lime Salmon has layers of flavor from a quick marinade, sweet and sour glaze, and is finished with more fresh lime juice. It cooks on a sheet pan under the broiler, resulting in tender fish with a golden brown surface.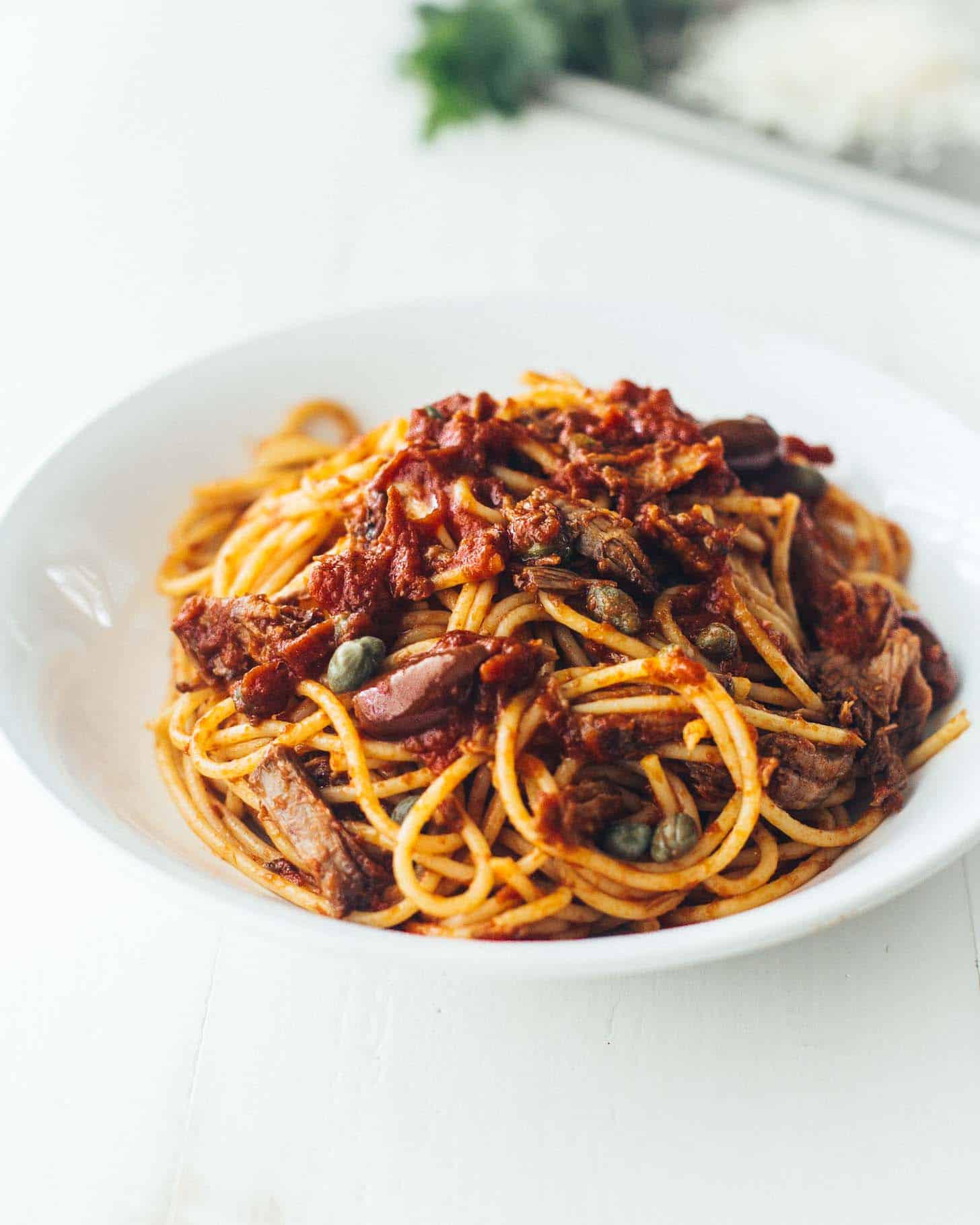 Slow Cooker Puttanesca with Beef is an Italian-style tomato sauce loaded with savory ingredients like kalamata olives, capers, and tender shredded beef. This rich sauce simmers all day in the slow cooker and is made using pantry staples. Serve it over pasta, rice, or polenta.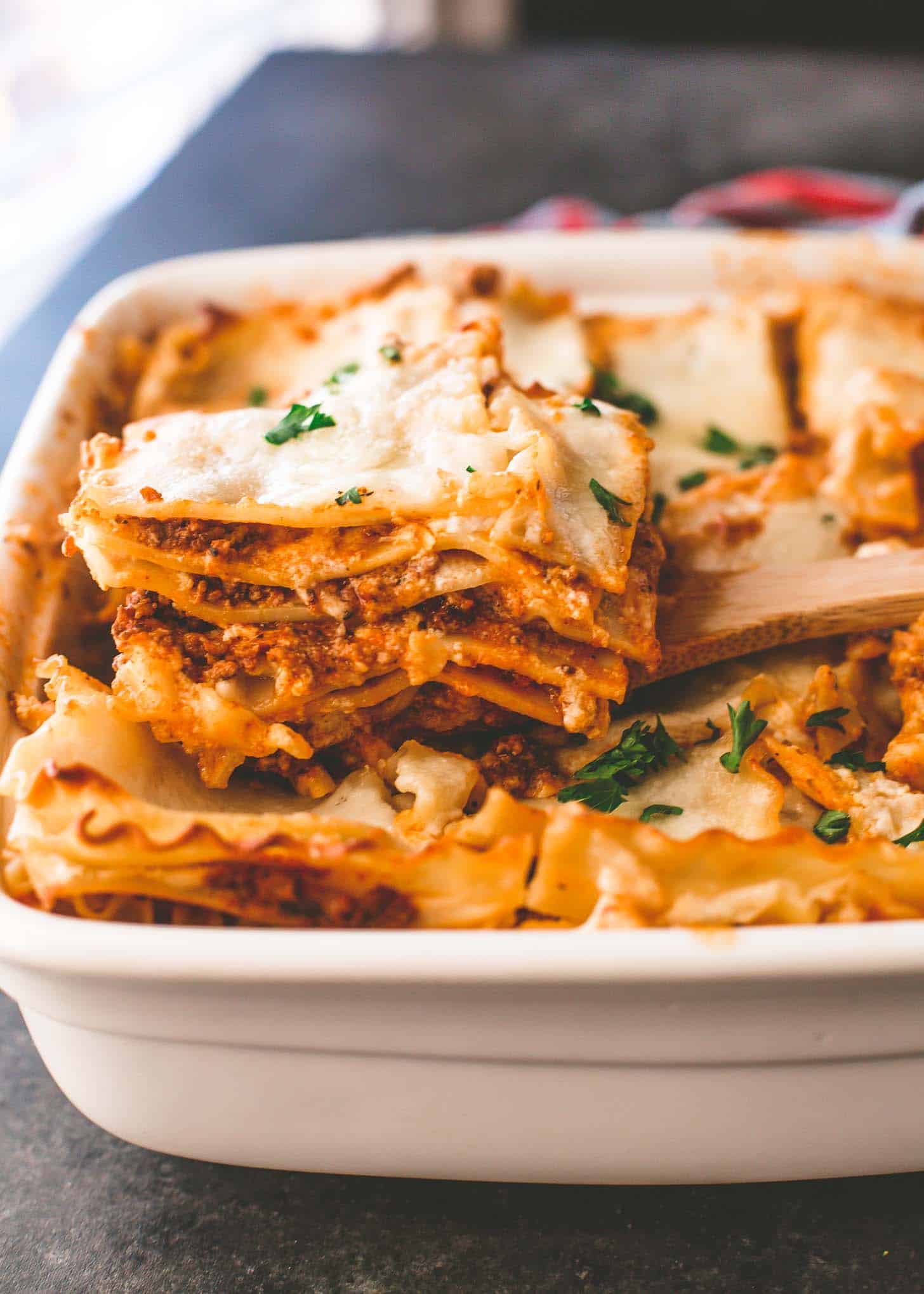 Lasagna Bolognese is lasagna in its purest form. Just layers of tender noodles, beef ragu, and creamy béchamel all baked together into this classic, crowd-pleasing, make-ahead meal.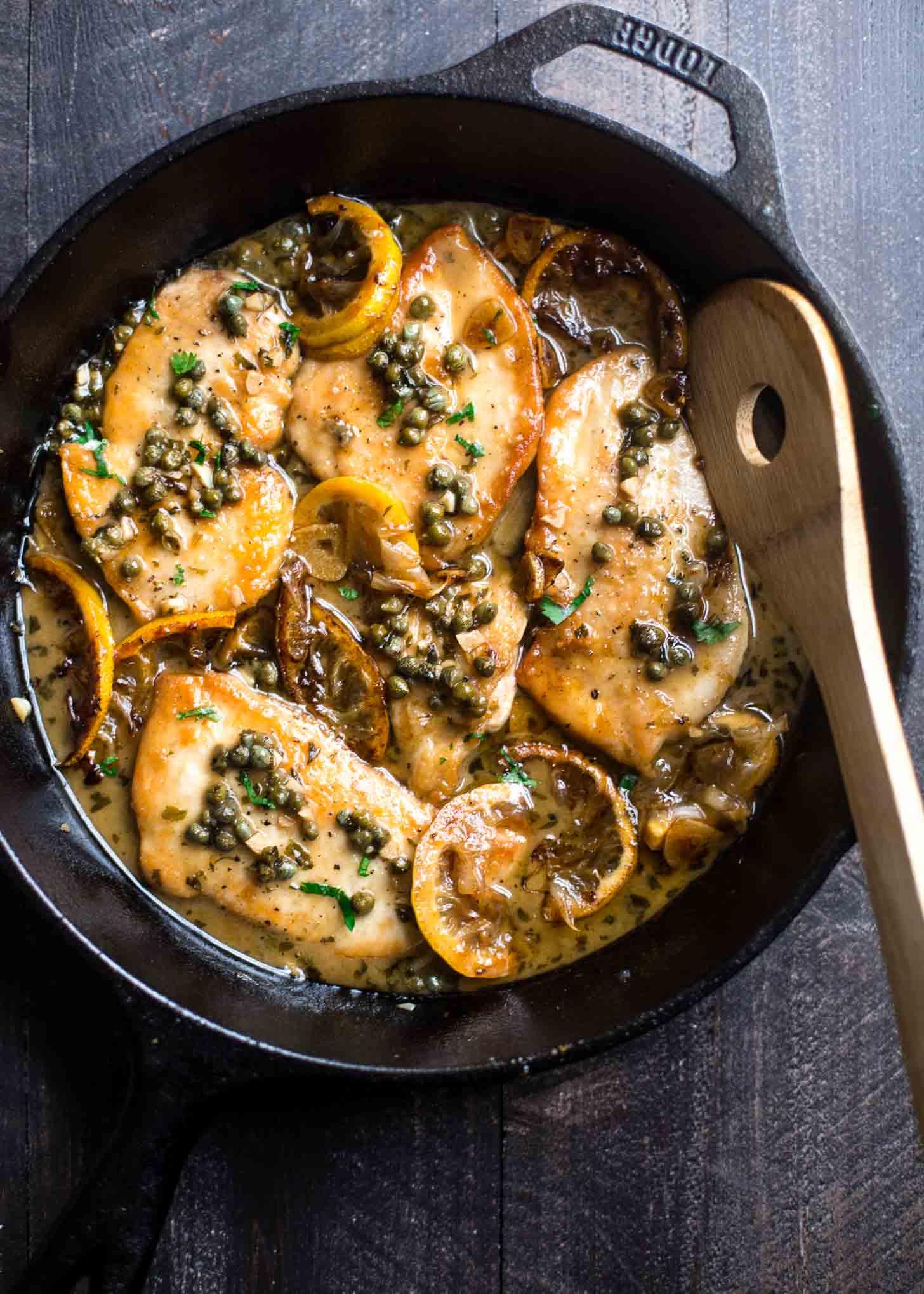 Lemon Chicken Piccata is a one-pan dish with a fresh twist. Charred sweet and sour lemon slices give seared chicken big lemon flavor and the light, creamy pan sauce is great over pasta.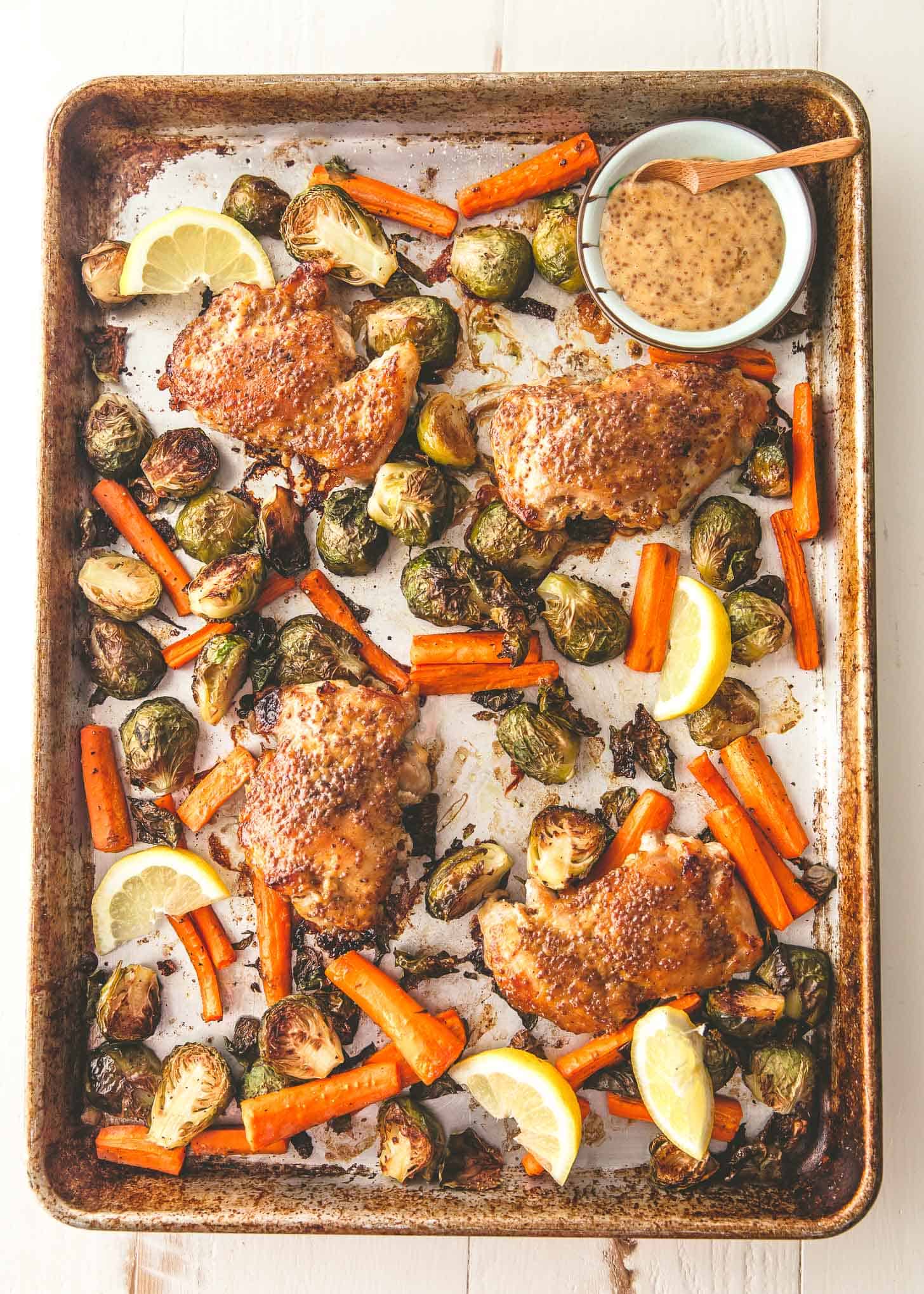 Sheet Pan Honey Dijon Chicken includes a sweet and savory sauce that does double duty as a glaze for chicken and a dipping sauce for Brussels sprouts and tender carrots. Everything cooks together on a sheet pan, making this a quick meal with very few dishes to clean up.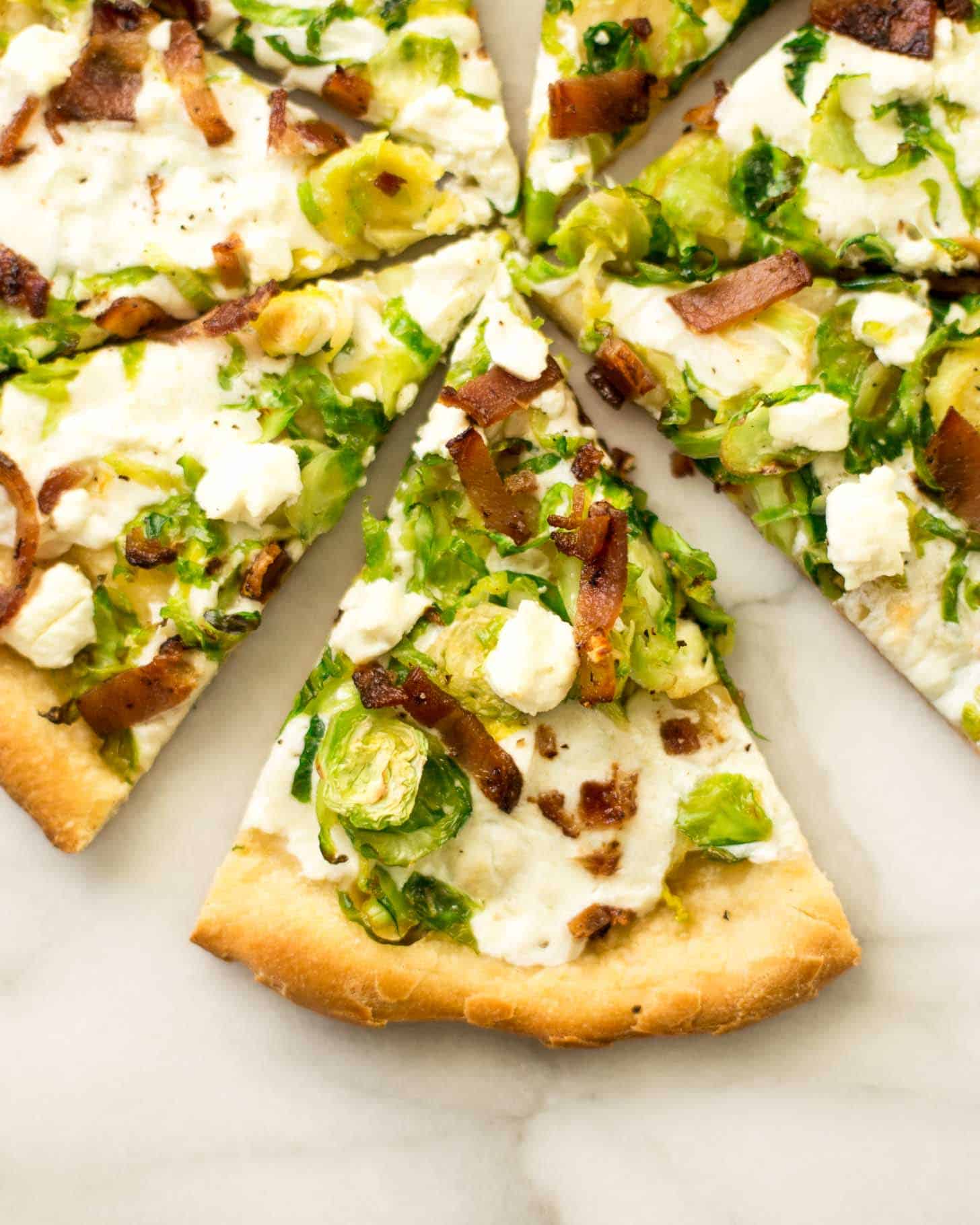 Mix up pizza night with this white pizza topped with garlic oil, shredded Brussels sprouts, crisp bacon, and creamy goat cheese.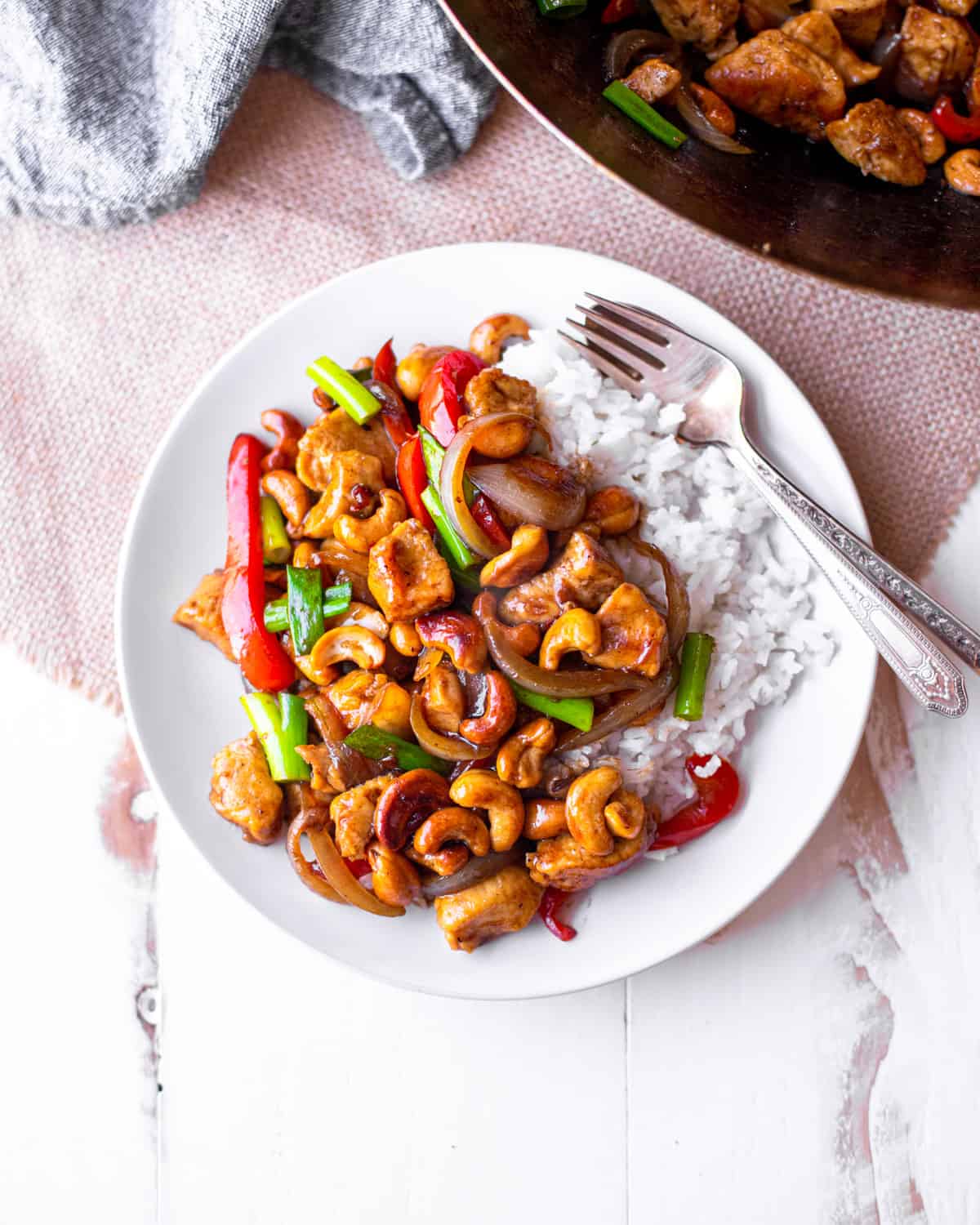 Thai Cashew Chicken is a weeknight dinner dream – better than take-out, made in 30 minutes, loaded with flavorful sauce, and less than 350 calories.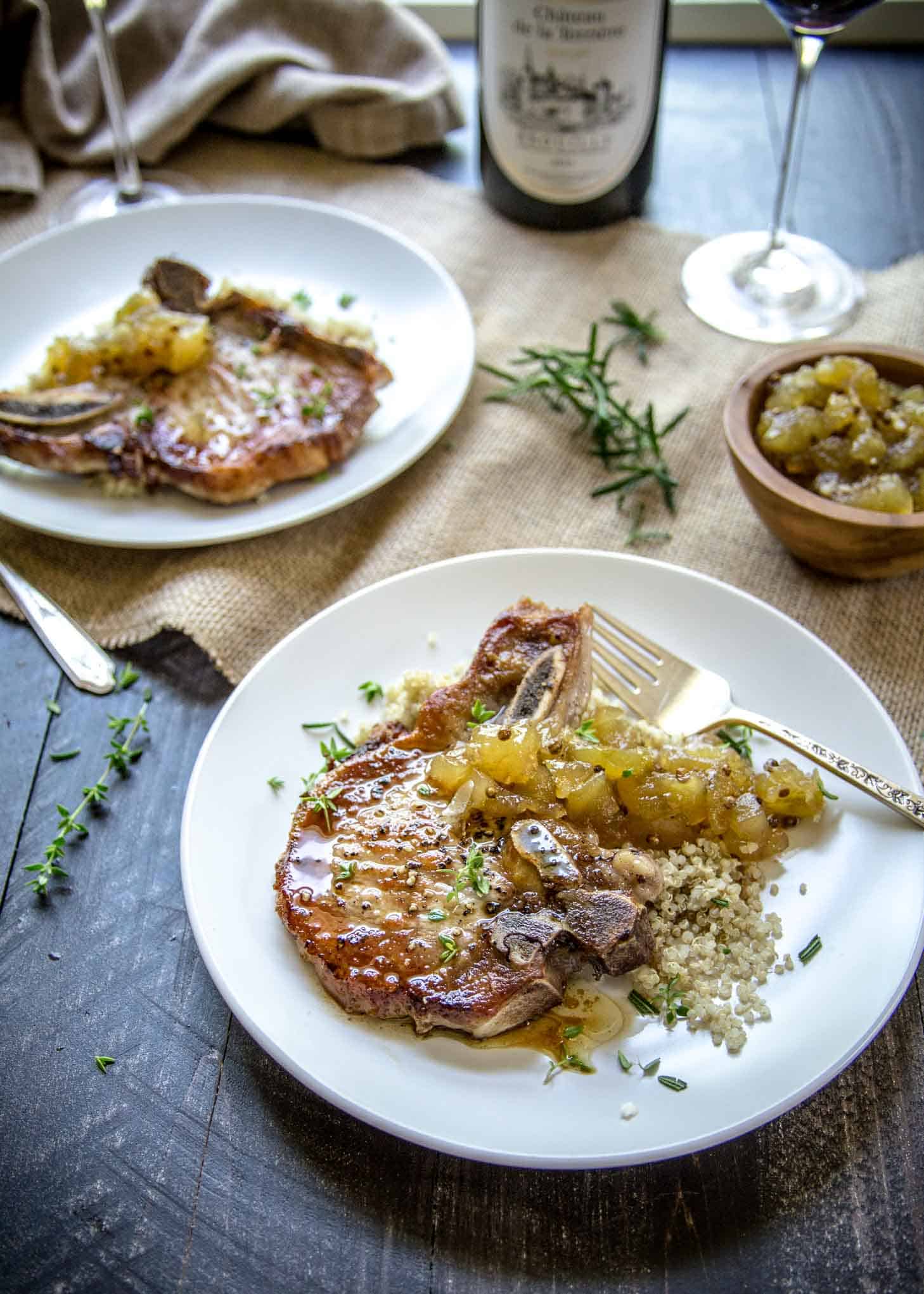 These savory herb marinated pork chops are the perfect recipe for cooler weather. A quick marinade infuses the pork chops with flavor and apple chutney adds a sweet-tart finish.
My Go-To Tools for Dinner at Home