No food today - just babies.
I barely cooked a thing all weekend. Frank was in Chiang Mai with our visiting friends from Bulgaria, so I've been content on my own with dinners of scrambled eggs, whole wheat toast, and variations on Crunchy Szechuan Green Beans.
But seeing as we've finally reached the 24 week mark of this crazy ride called pregnancy, I thought I'd do a little update. Reaching 24 weeks feels huge. I mean, I feel huge.
Okay, both are true.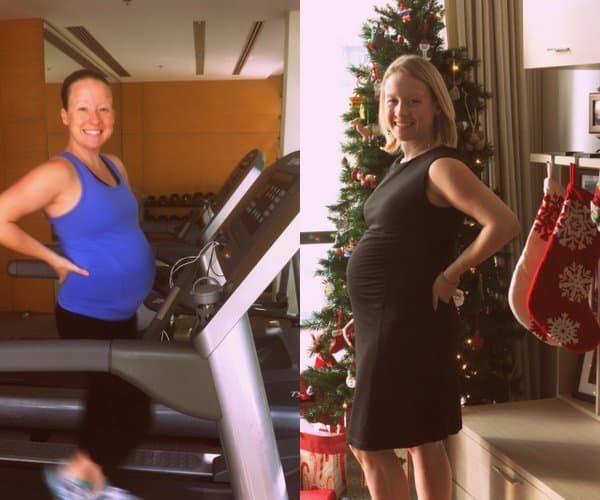 19 weeks
Sonograms, Pregnancy Brain, and Corn
We had our last doctor's appointment a week ago, when I was just shy of 23 weeks pregnant, and everything looked great. I'm still pregnant….with twins…both girls….and they are most certainly identical. True to form, Baby A posed for the sonogram like she knew she was having her picture taken and Baby B flopped and flipped and made the doctor exclaim "Wow -these babies are active!" We seem only able to get a nice profile shot of one baby per visit, so here's the best one we have of each from recent visits.
Baby Girl A...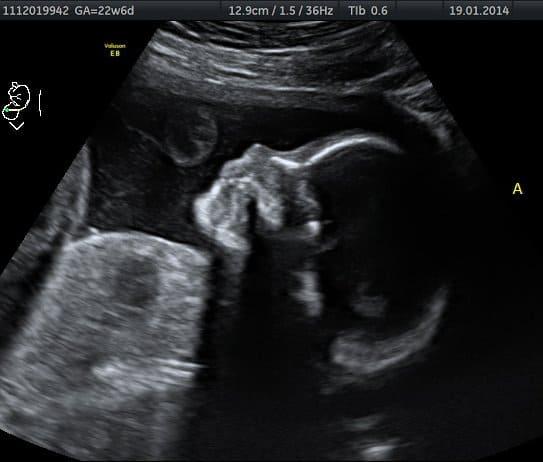 Baby Girl B (I think she's in motion even in this shot)...
And last week when we were about to get a great shot, Baby B stuck her foot in Baby A's face for good measure.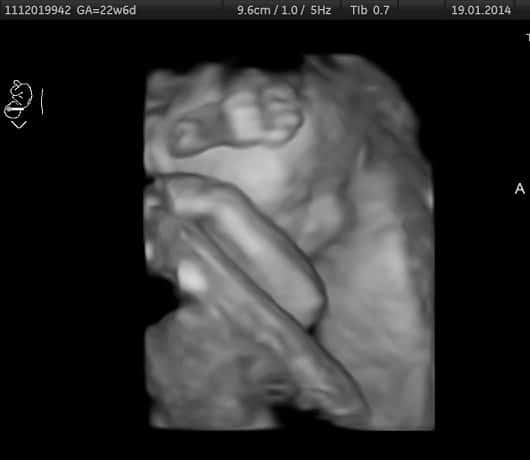 I think the babies are supposed to be as long as an ear of corn at this point. But those vegetable comparisons make no sense to me - when are ears of corn ever uniform size? Our doctor told us they're 12 inches long, so that's my story and I'm sticking to it. At 23 weeks their weight estimates were almost exactly the same at 1 pound 3 ounces each.
As for me, well this business of growing people turns out to be hard work. I'm tired all the time, and everything just seems to take longer. Getting out of bed requires something akin to a 3-point turn, and my mind wanders during the most basic tasks. Things like grocery store trips take forever these days. The other day I stood in front of the pasta section for five minutes in odd indecision over what pasta shape to get for dinner.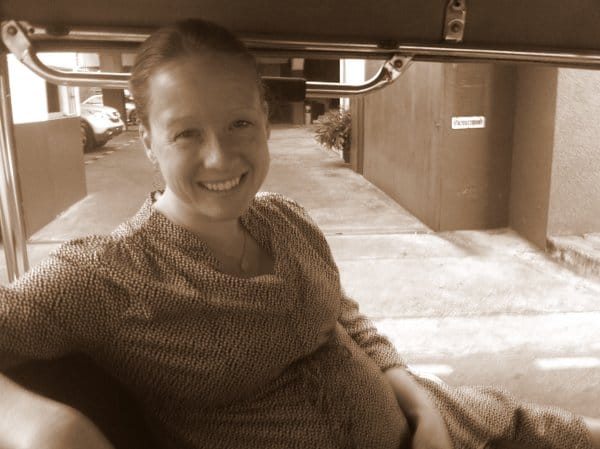 20 weeks in a tuk-tuk to church ('cause the walk down the street seems SO far now)
Twin Differences
I've read that parents of twins, especially identical twins, are always on the look-out for the things that distinguish them. And we're already doing it! But whether it has to do with what makes them unique or simply where they're positioned, I'm noticing patterns in these twins' behavior, and they're definitely different. Baby A has been low and head-down since the very beginning. By the time I wake up in the morning, she's up and buzzing around in there, vibrating off the walls and doing who knows what….remodeling? Baby B is up above my belly button and was perfectly horizontal at the last ultrasound. She never seems to get going until mid-morning when I'm sitting at my desk and have a front-row seat for her morning dance party.
Thankful
And just to be sure that I include this one important note before I'm off to watch Downton Abbey (love it), I've got to say that this whole experience really is incredible. It's simply amazing that we could produce these two tiny people seemingly out of thin air (and, to be fair, with the help of many baked potatoes and bowls of cereal in those early weeks). Both Frank and I are getting so excited to meet these little girls. During the day when I'm exhausted and weird parts of me hurt, their arrival seems so, so far away. But most other moments, April seems just around the corner!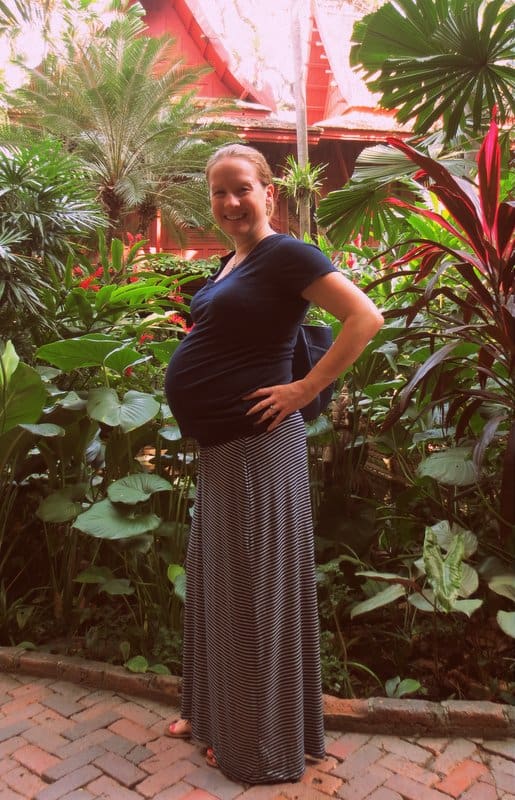 23 weeks (and counting!)