We are home relaxing after our second year celebrating the Thai New Year (Songkran) here in Bangkok. Last year Frank and I headed to Silom to take part in the festivities - dousing friendly strangers with face paint and spraying water.
This year we had friends over for brunch to start the day on Saturday. We wore festive shirts, toasted with mimosas, and rode the BTS over to join the happy crowds in Silom.
As with last year, the story of Songkran is best told through pictures.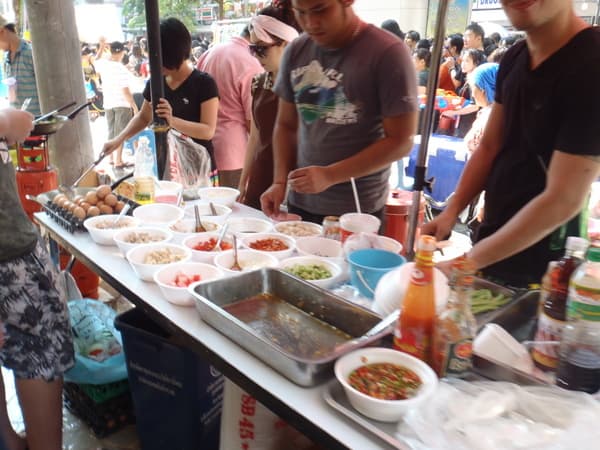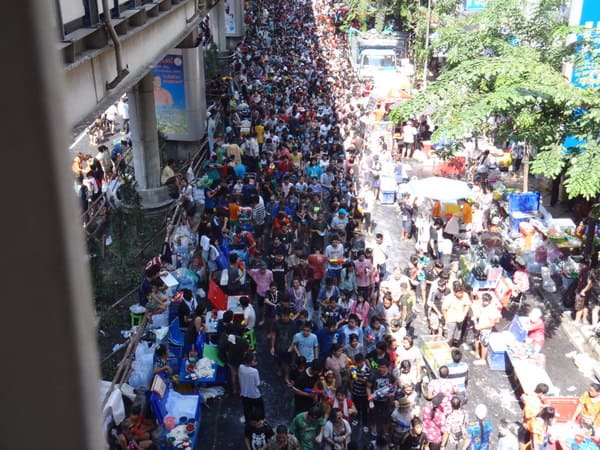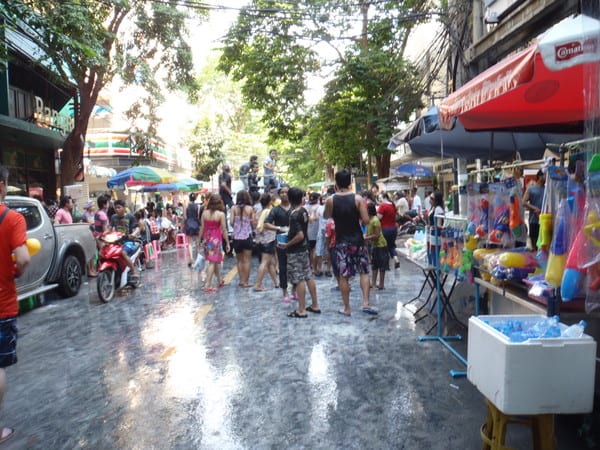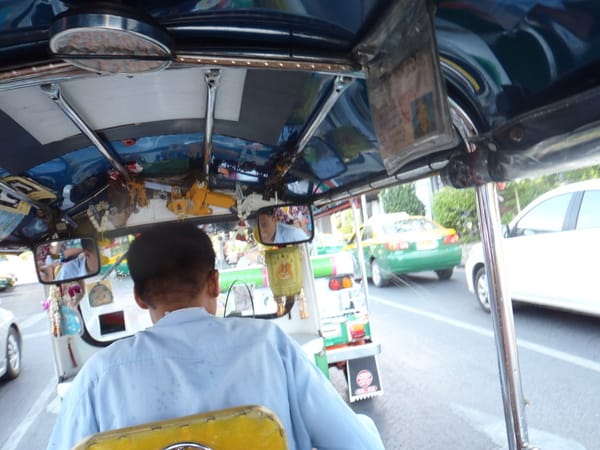 After two Songkran celebrations, our waterproof point-and-shoot camera has totally paid for itself.
Enjoy the weekend!