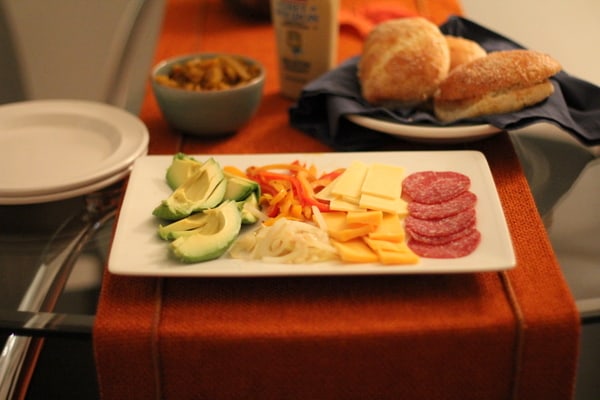 The skies over Bangkok are angry this week. Last night, booming thunder and bursts of lightning shook our little apartment so frequently, that I was wide awake for a good couple hours around midnight. It was all the talk at the office this morning. Seems that no one slept well in this city last night.
A sleepless night of loud storms leads to a grumpy population that is all the more disheartened when, at 5pm the following day, the sky takes on a distinctly greenish black hue (which, incidentally, in my state of Kansas would mean a tornado is imminent).
I had a wet walk home.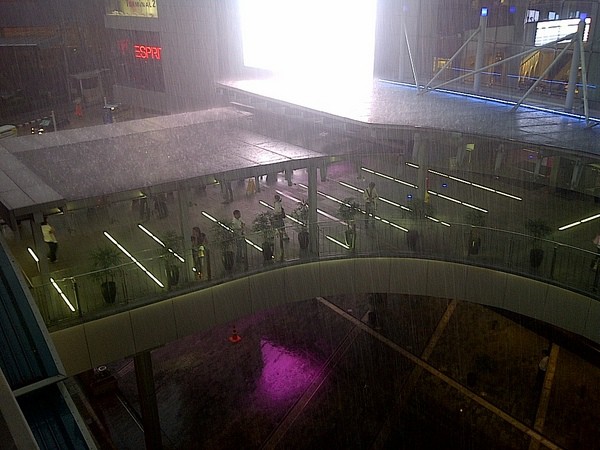 I had plans tonight to make Melissa Clark's seemingly simple Roasted Broccoli with Shrimp.
It's simple, except when the prospect of de-heading and peeling all of your shrimp is about as appealing as slogging back to your office in your already-saturated favorite Target flats.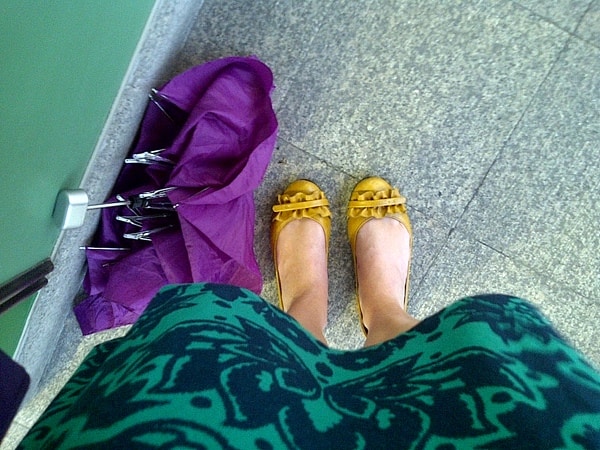 After a hot shower in my nice dry apartment, I scrapped the shrimp and broccoli plan and pulled out our favorite dinner trick. A platter of sandwich fixins' for a make-your-own sandwich night. With these rolls from the freezer, a few favorite toppings, and a quick-roasted batch finely chopped squash, dinner was done and I had written this blog post in the amount of time it took Frank to go for a run (in the nice dry gym).
Take that rainy season.
P.S. In September, a year ago, I wrote another blog post about changing dinner plans thanks to the rain. Guess I should have seen it coming. 😉