Rainbow Yogurt Popsicles
Published Aug 07, 2017•Updated Apr 04, 2022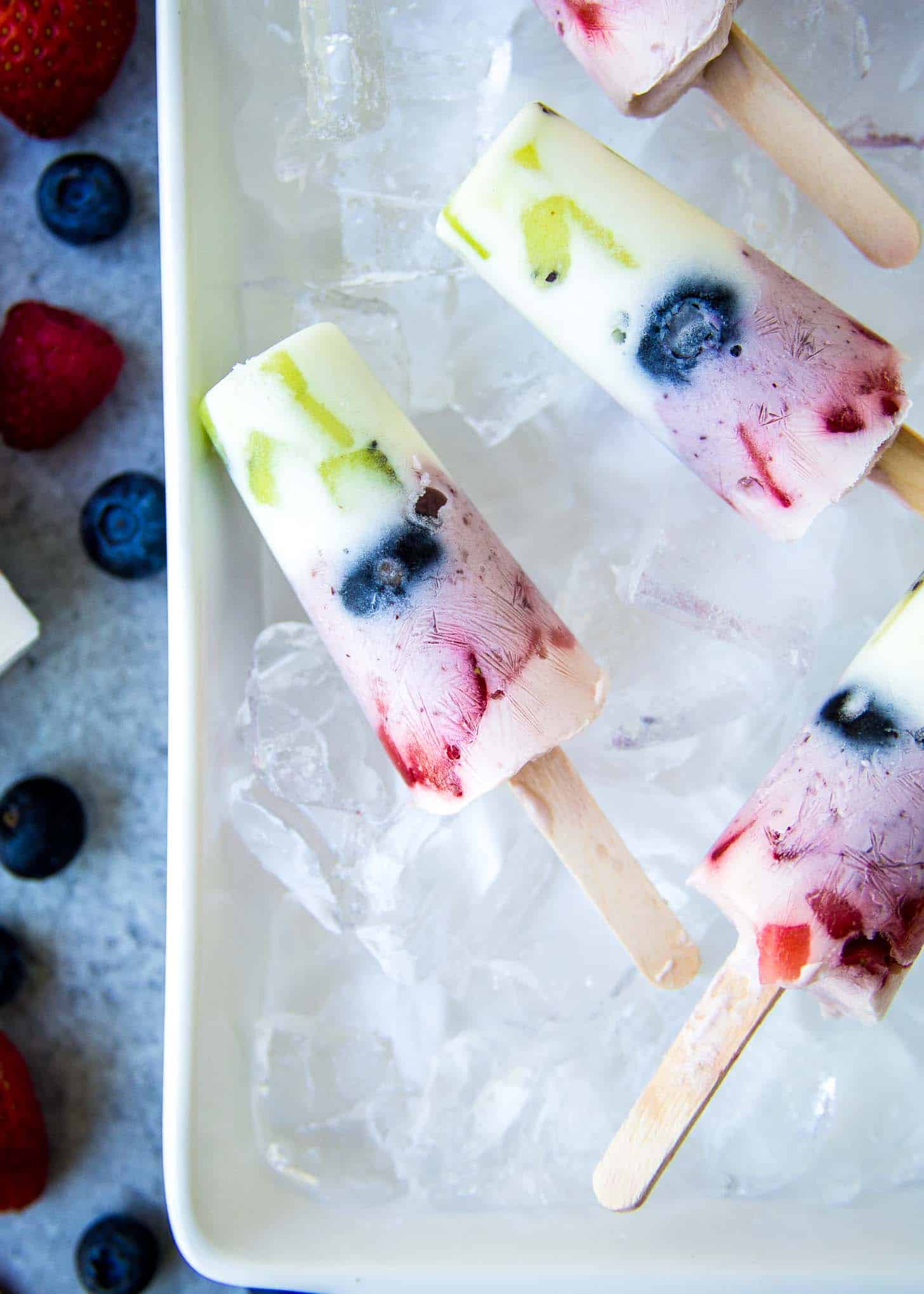 These Rainbow Yogurt Popsicles are quick, easy and made with just two ingredients – yogurt and fresh fruit!
It's the time of year that makes me want to soak in every minute of late summer goodness. Dinners on the grill, tomatoes from the garden, afternoons on the deck eating popsicles. (No tomatoes from our garden though. The neighborhood squirrels have eaten every. last. one.)
Fortunately, the squirrels can't get to the popsicles.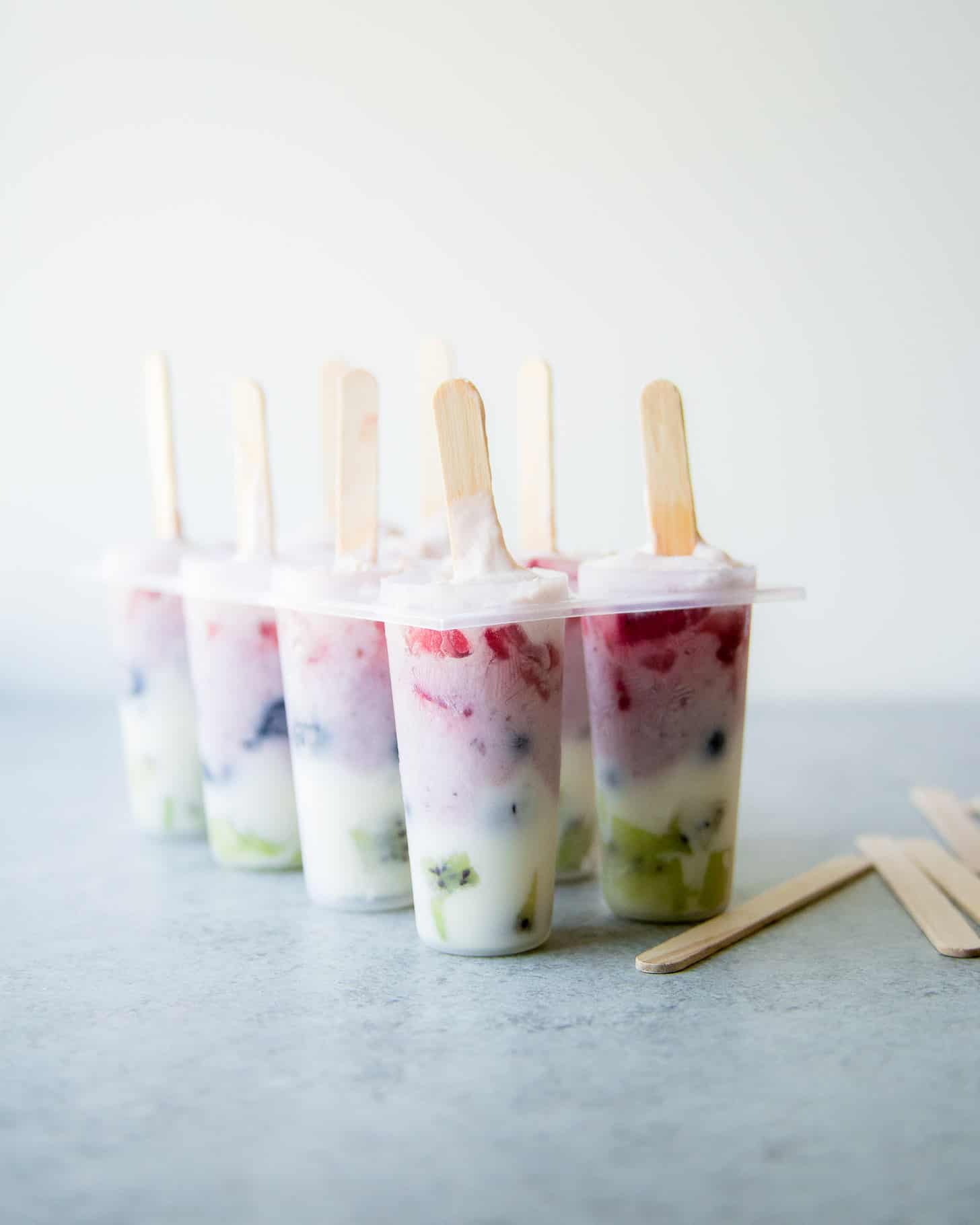 Even though there are school supplies on all the store shelves and back-to-school events in full swing, I'm not quite ready to let the summer go. I've been in the kitchen with the girls, looking for fun, summer recipes we can make and enjoy together.
In fact, since the ingredients in these popsicles are just yogurt and fruit, you could eat the popsicles for breakfast.
Breakfast popsicles might be best way I can think of to cope with late summer heat.
How to Make Rainbow Yogurt Popsicles
The best part? These are so easy to make. Choose your favorite flavors of yogurt and select some colorful fresh fruit.
Chop the fruit so that it will easily fit into whatever size popsicle mold you are using. Our molds are large enough to hold the blueberries, but the kiwi and strawberries needed to be chopped into smaller pieces.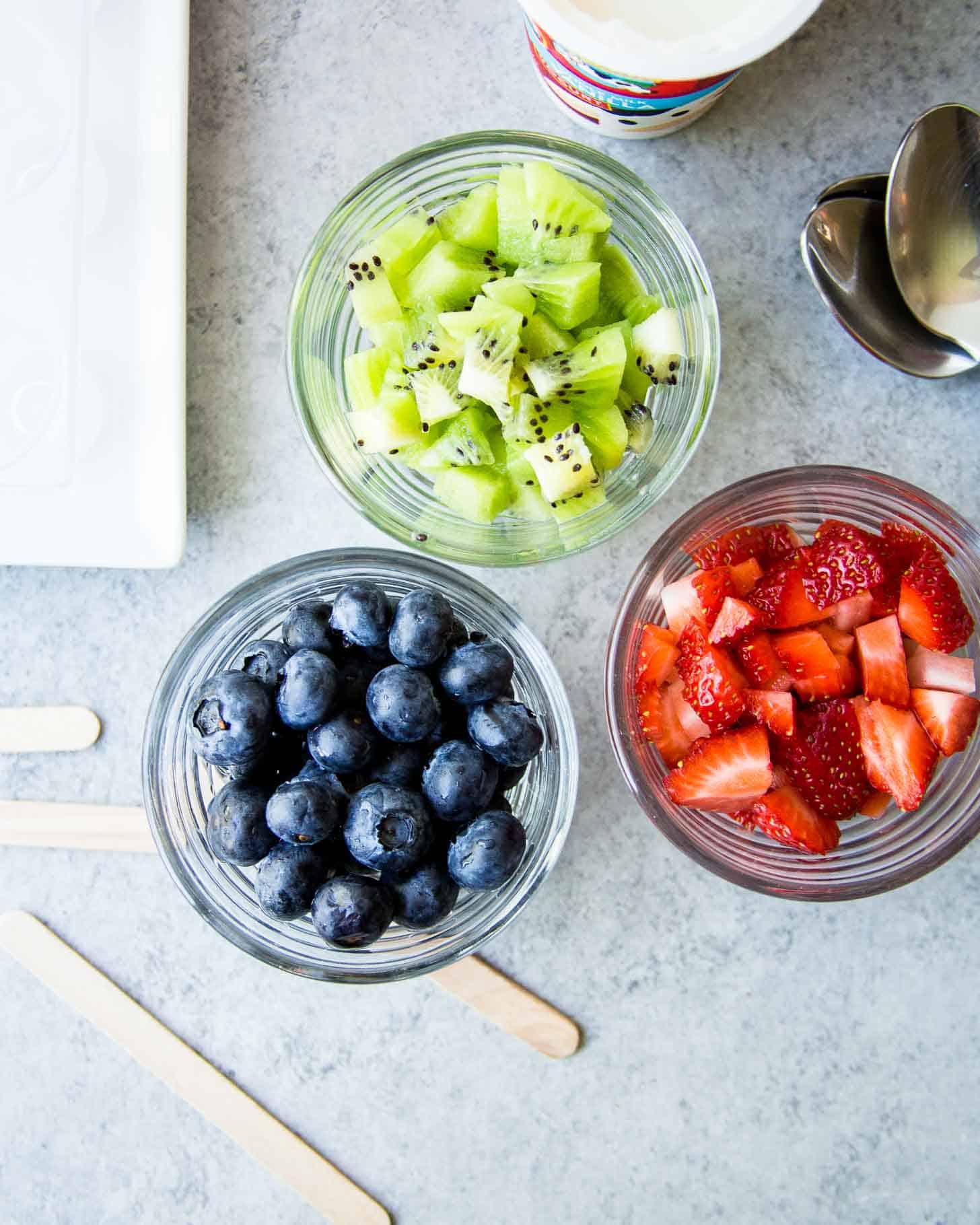 Start creating the rainbow layers first with fresh fruit (press it down into the bottom of the mold)…
Then yogurt…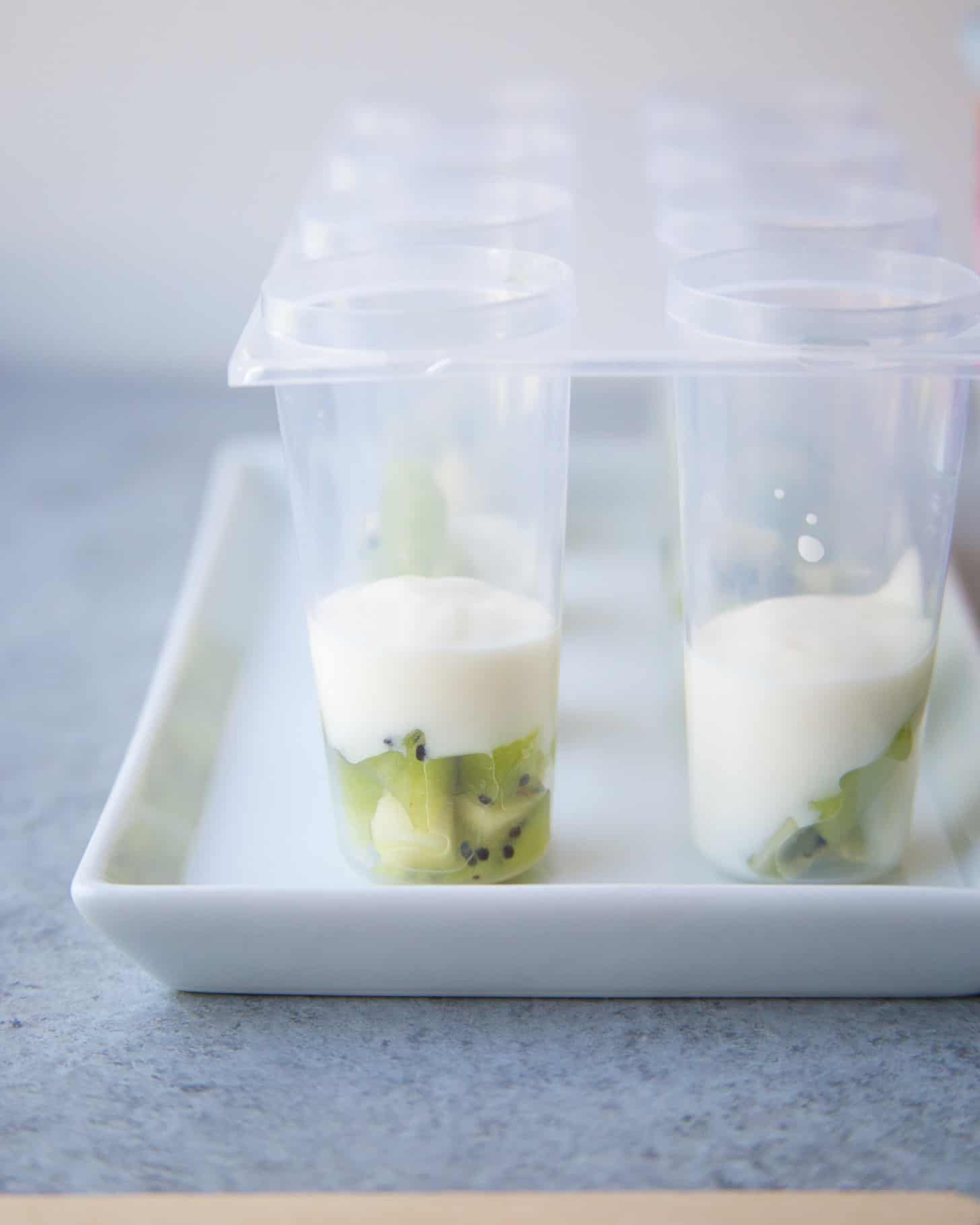 More fruit…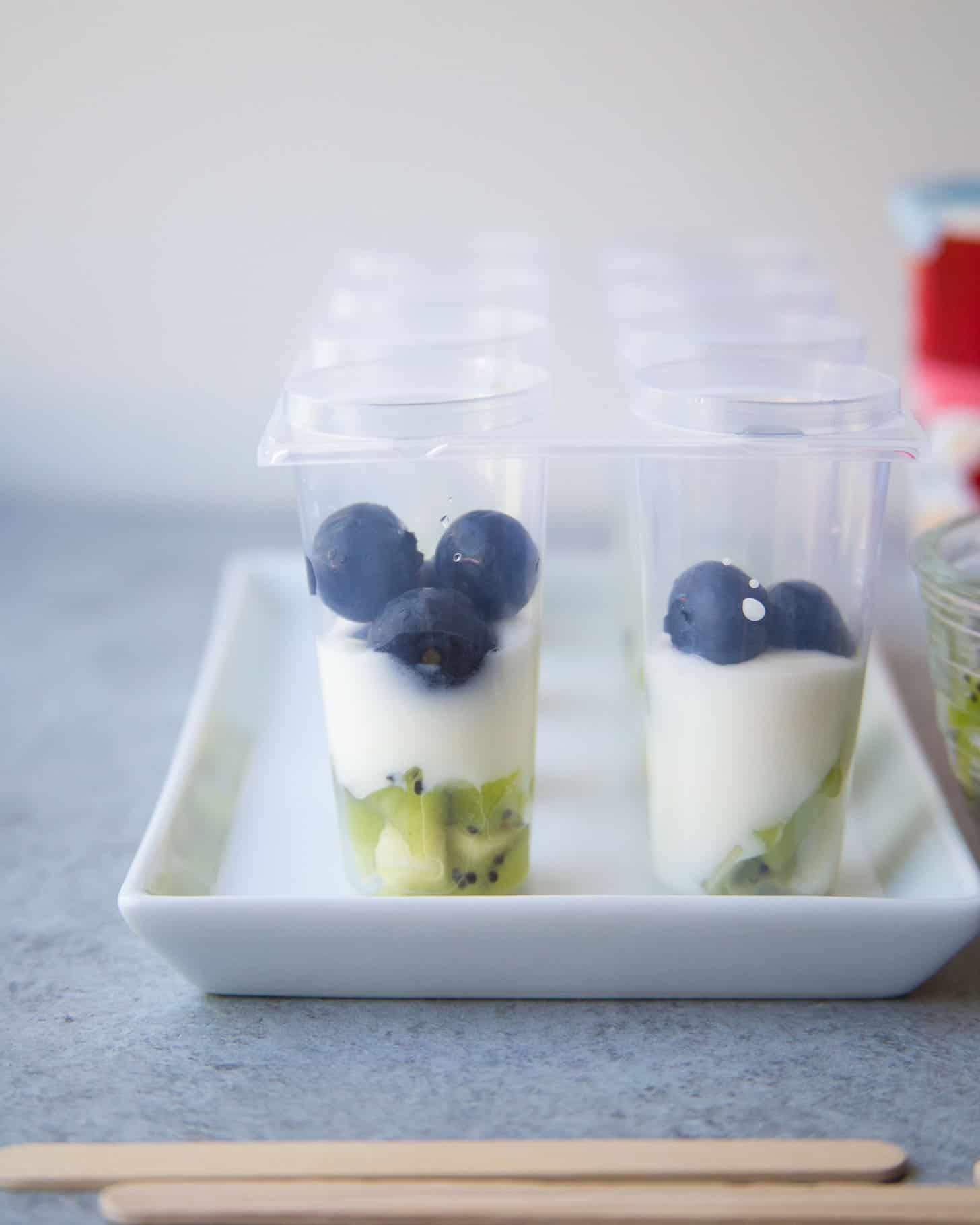 More yogurt…
You get the idea. Continue with the layers until the molds are completely full. Finish with a final layer of yogurt.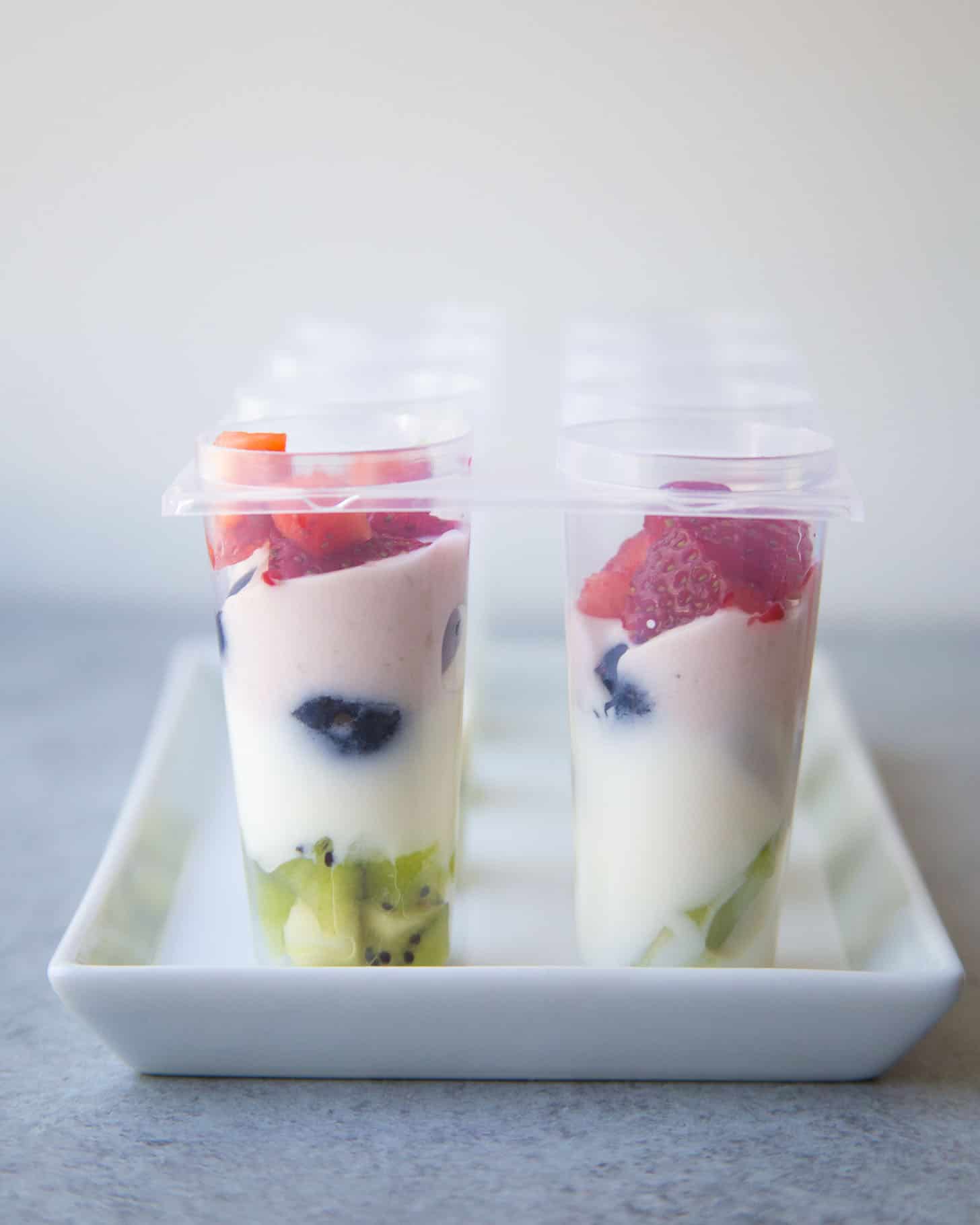 Press a craft stick (or sticks that came with your molds) down into the middle.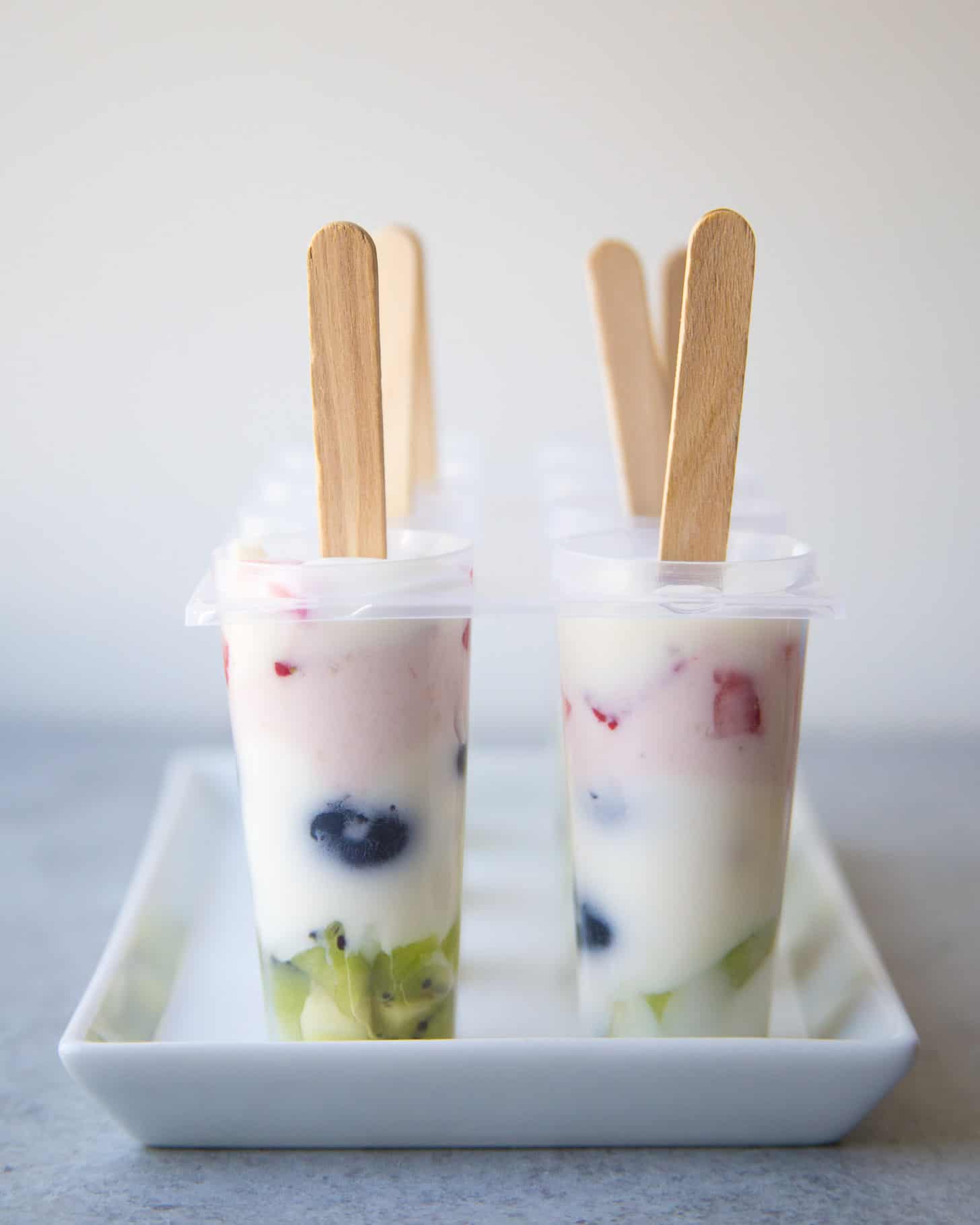 Then freeze!
Enjoy these rainbow popsicles any time, though Molly and Clara highly recommend them as a pre-swim snack. These two never want to help me with food photos, but give them a rainbow popsicle, and they'll ham it up.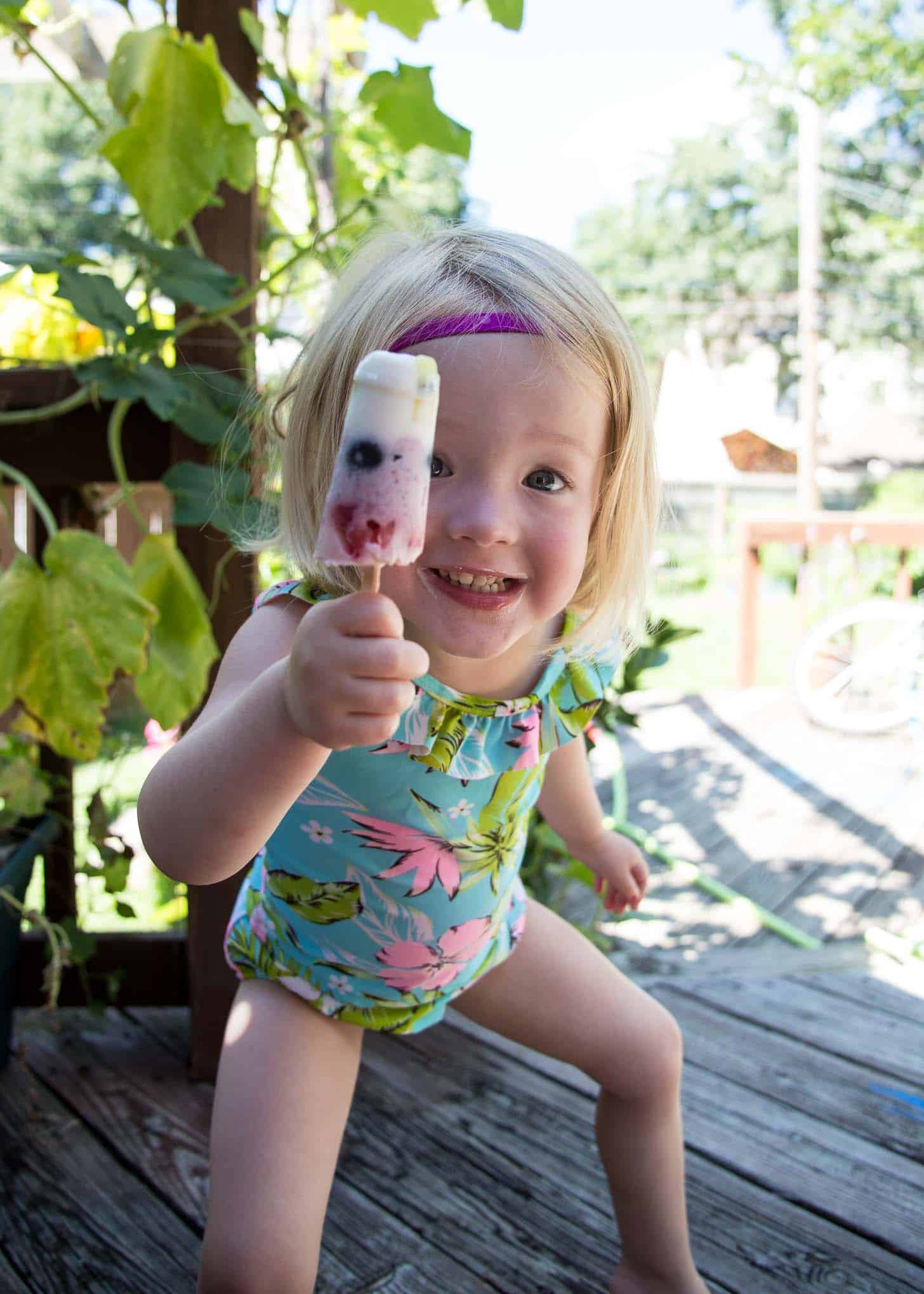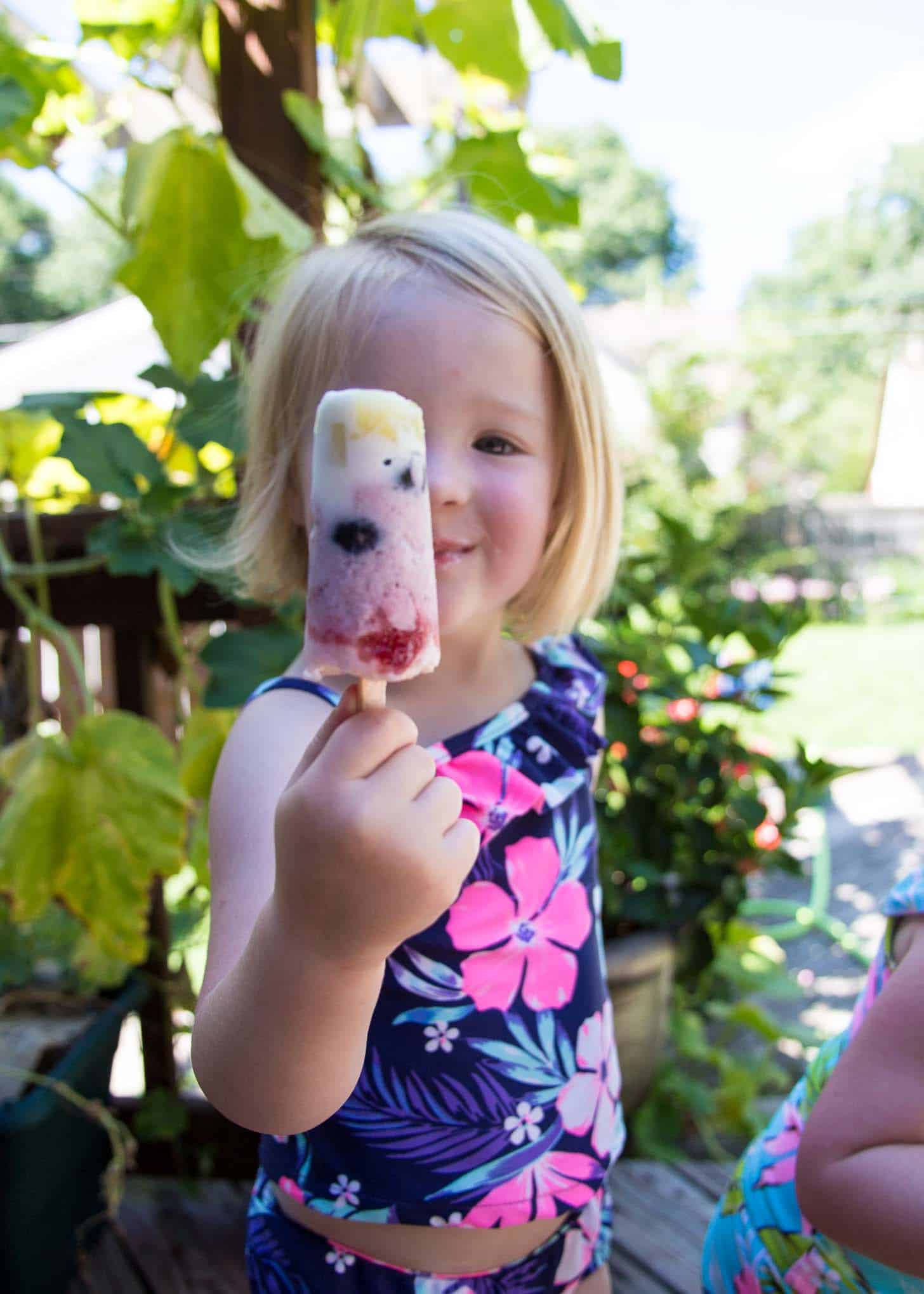 More Frozen Treats
Favorite Tools
*This post contains affiliate links*
SaveSave
SaveSave
SaveSave